I'm cautious about posting this for a couple of reasons: A. I haven't gotten the best reviews from my family (my redneck husband specifically) and...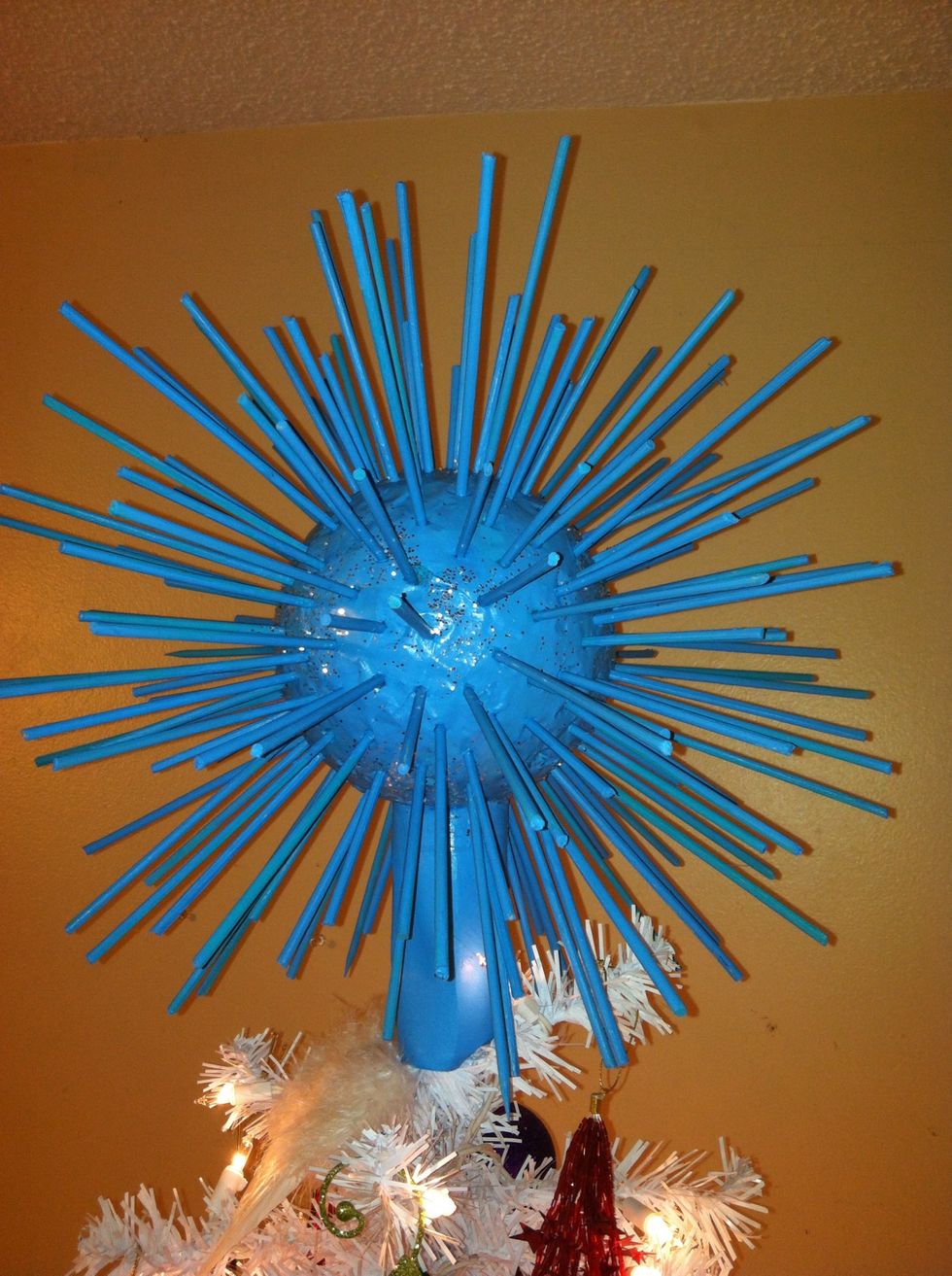 B. I feel like it's missing something! Do me a favor and hold your phone really far back when looking at this guide because I promise it looks better from far away!
This project cost $1 for the styrofoam ball and $1 for the skewers! I already had the paint so I think this is the cheapest Christmas tree topper I've ever had!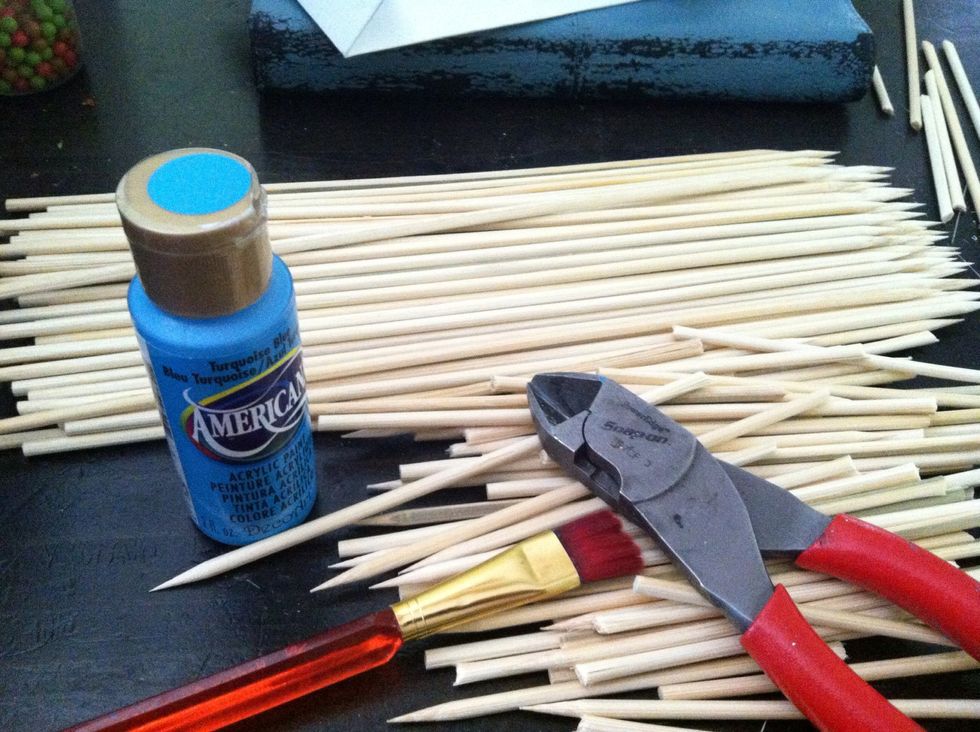 These were long skewers that I fluctuated cutting in half or in thirds using my husbands heavy dikes.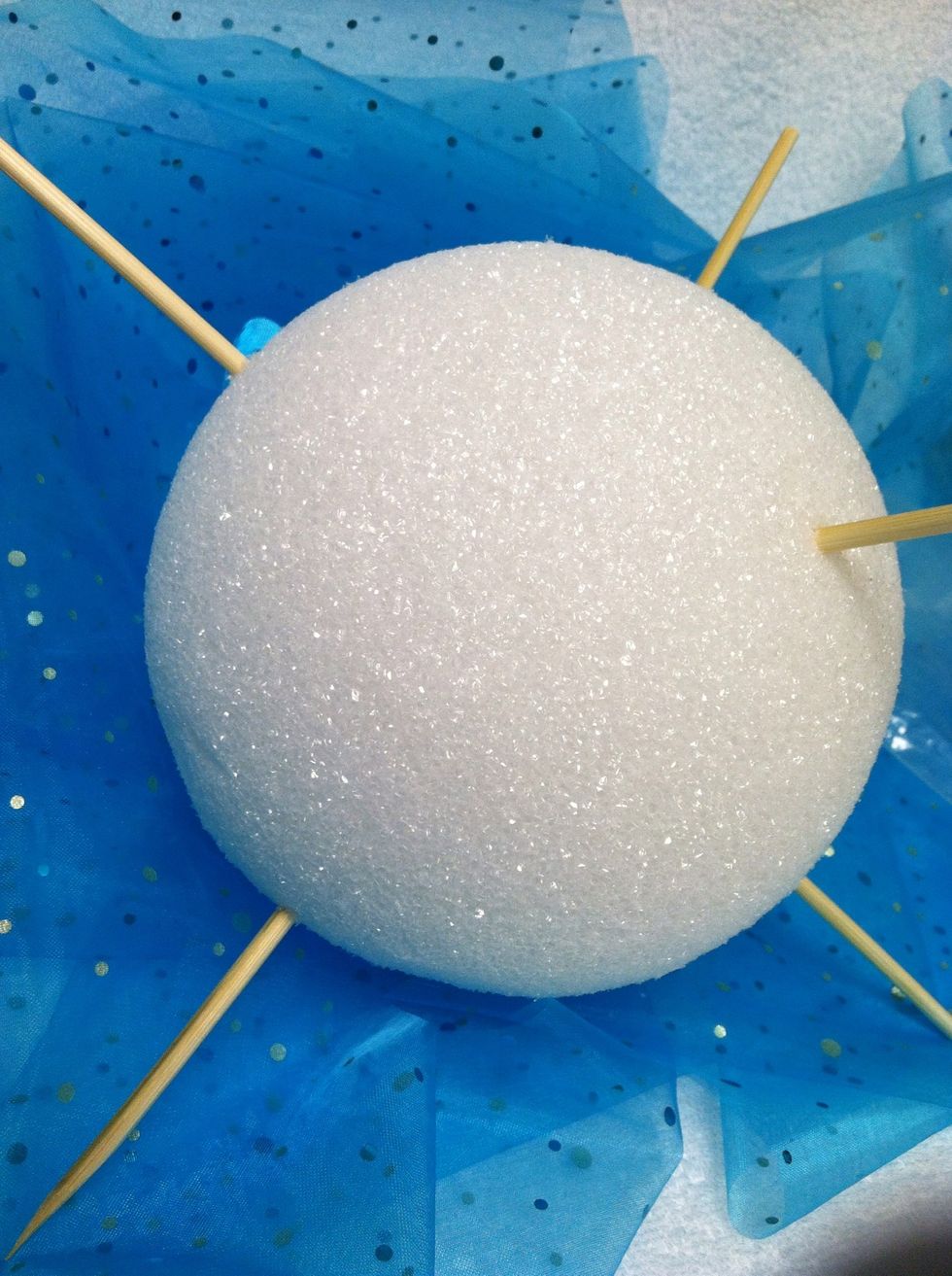 I tried to keep a bit of symmetry so I spaced the skewers opposite each other...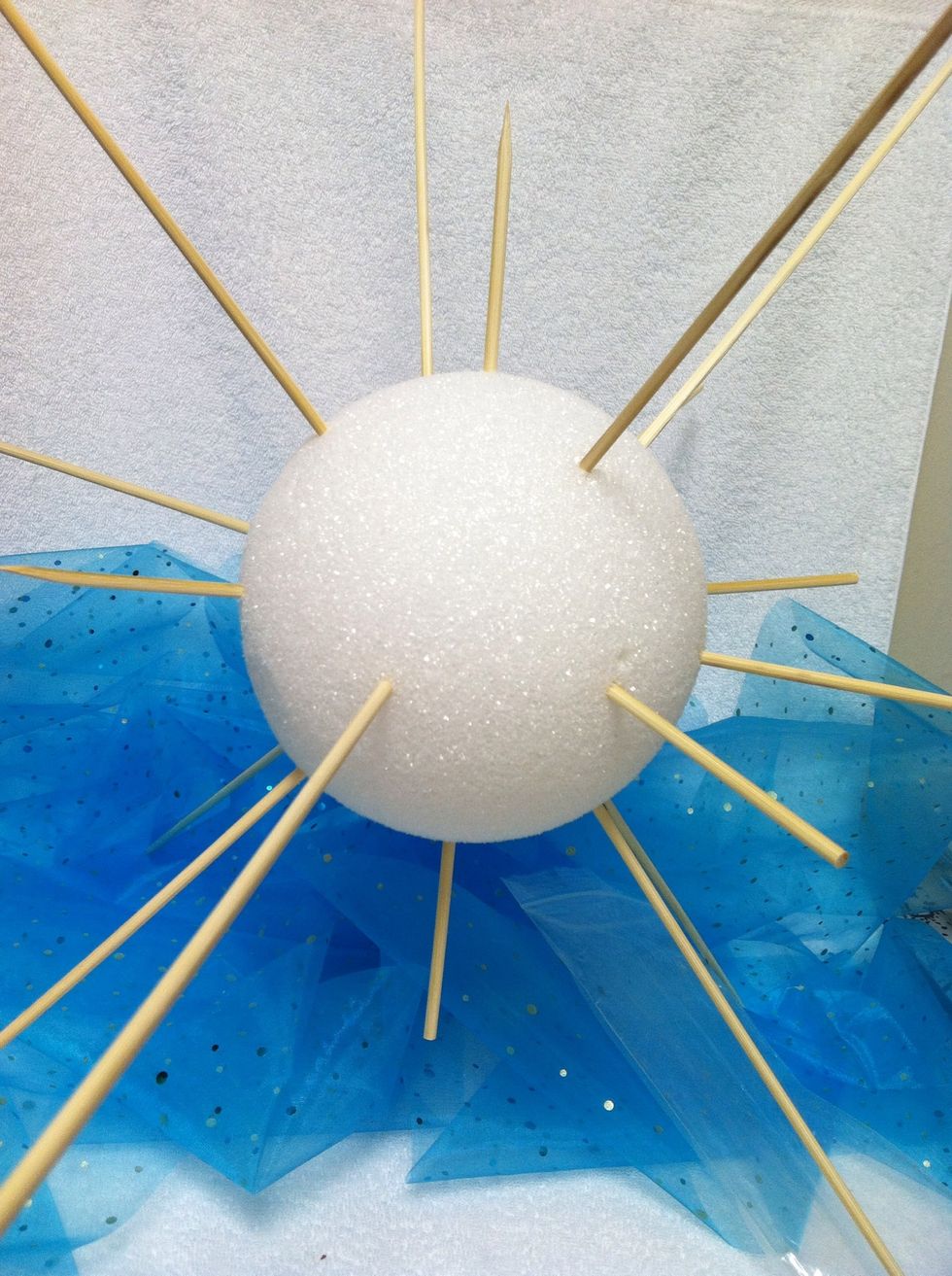 And kept working my way around....
the whole ball.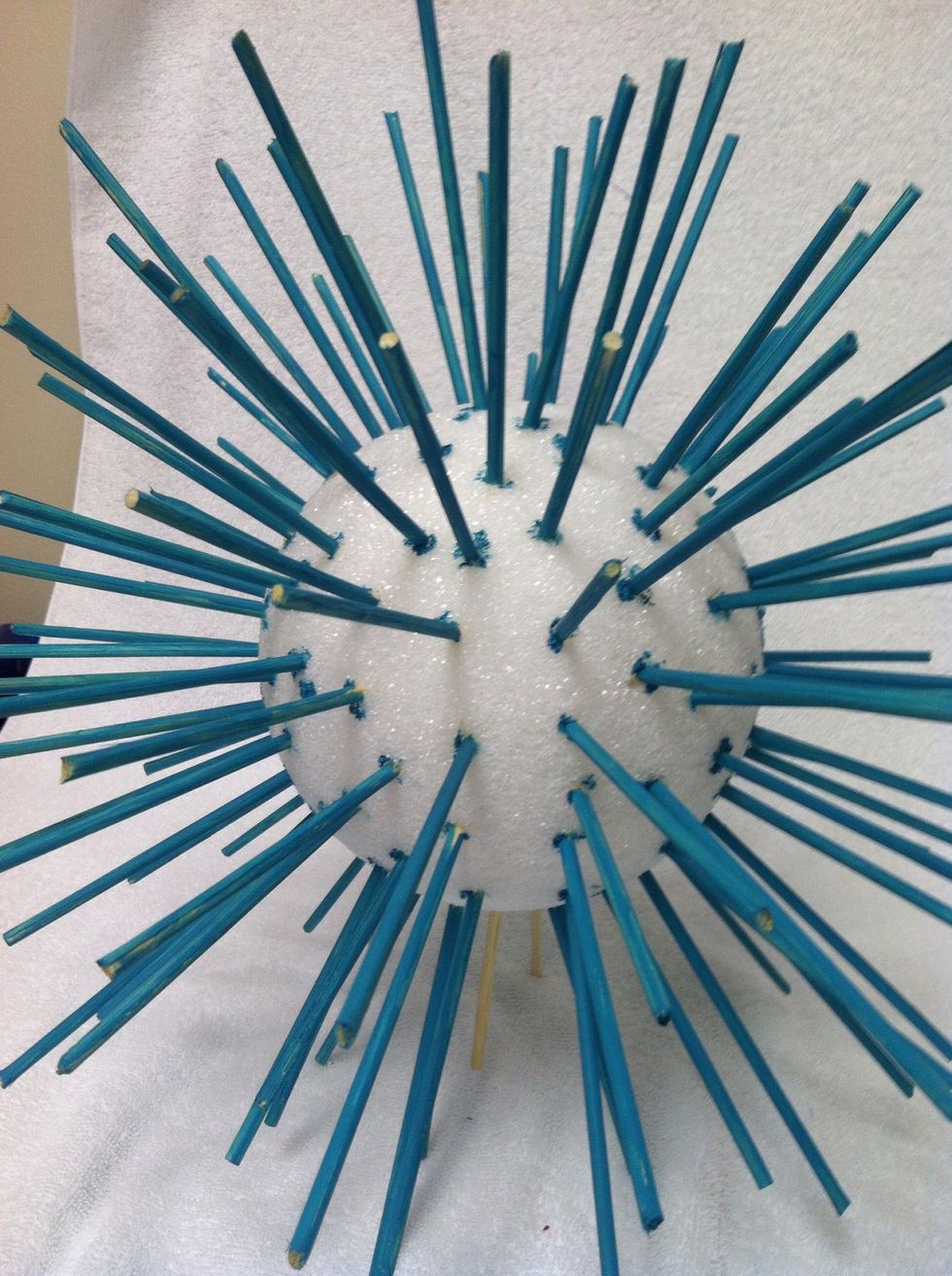 Then I started painting the sticks but quickly realized what a horrible idea it is to paint them after they are lodged in styrofoam...
Here's the part where you disregard what I said and paint your sticks BEFORE you secure them in the ball.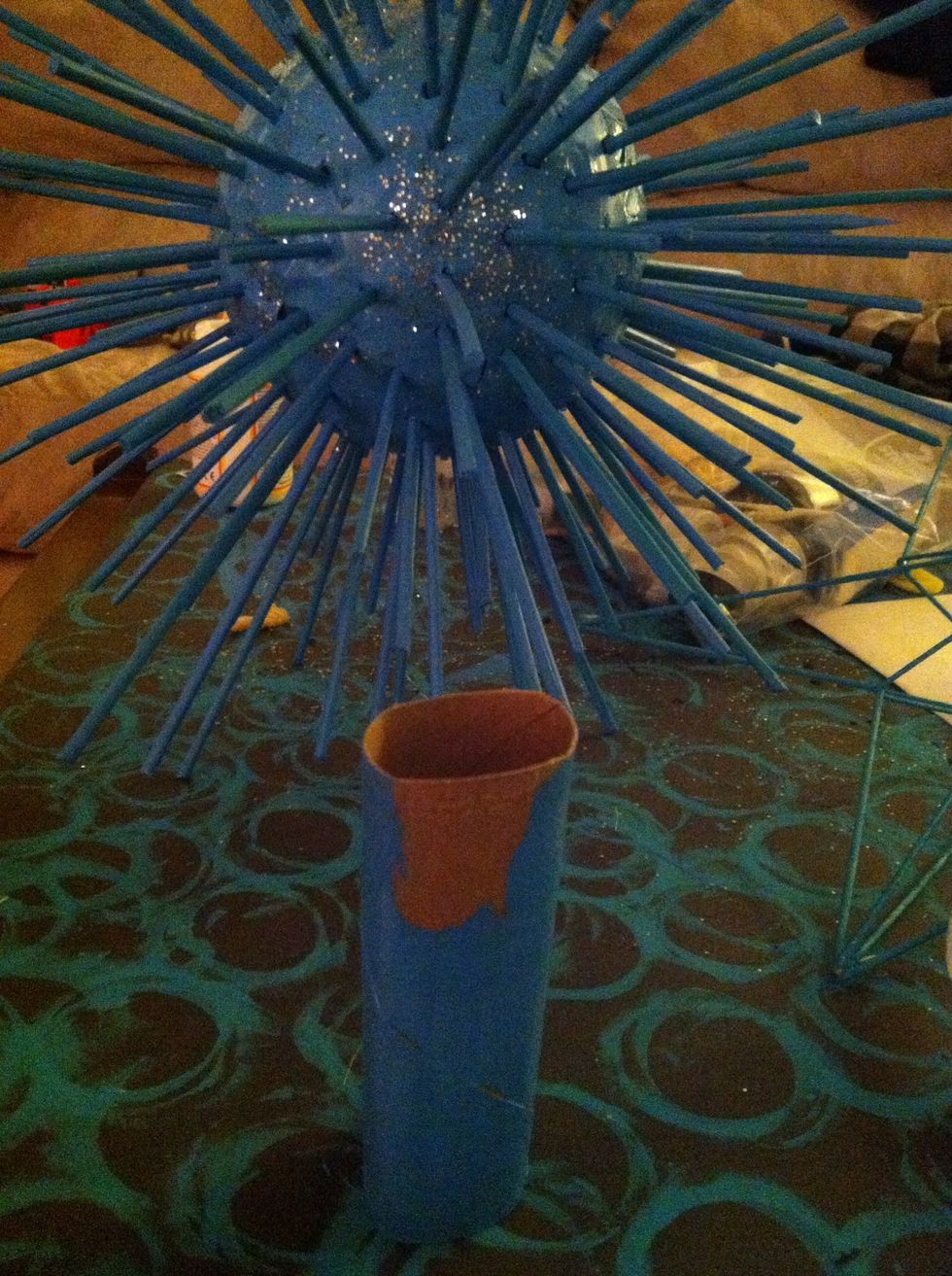 Once all the sticks and styrofoam are dry, paint a toilet paper roll and push it carefully into the styrofoam.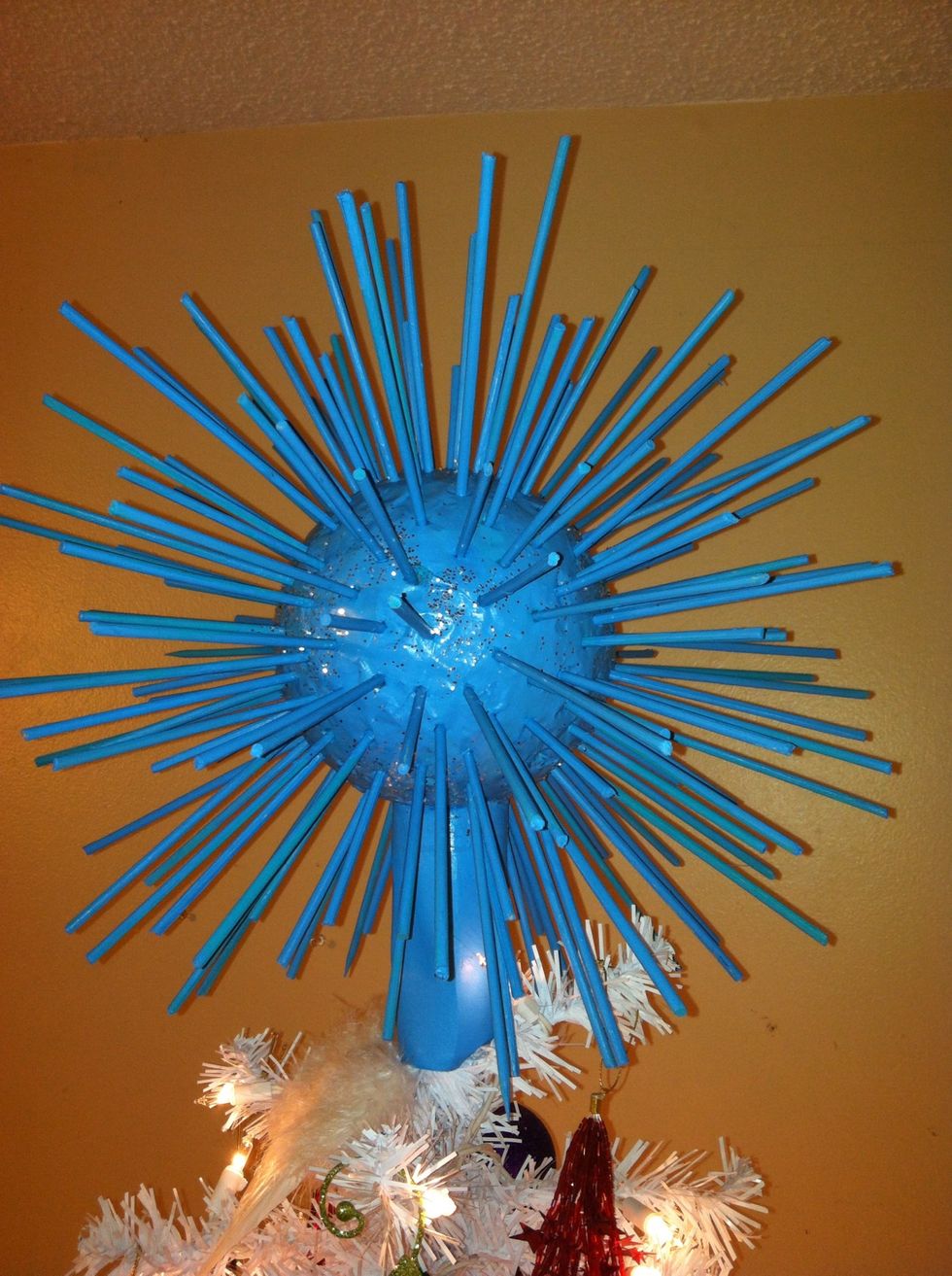 Once the paint is dry, add a few coats of Mod Podge to seal it...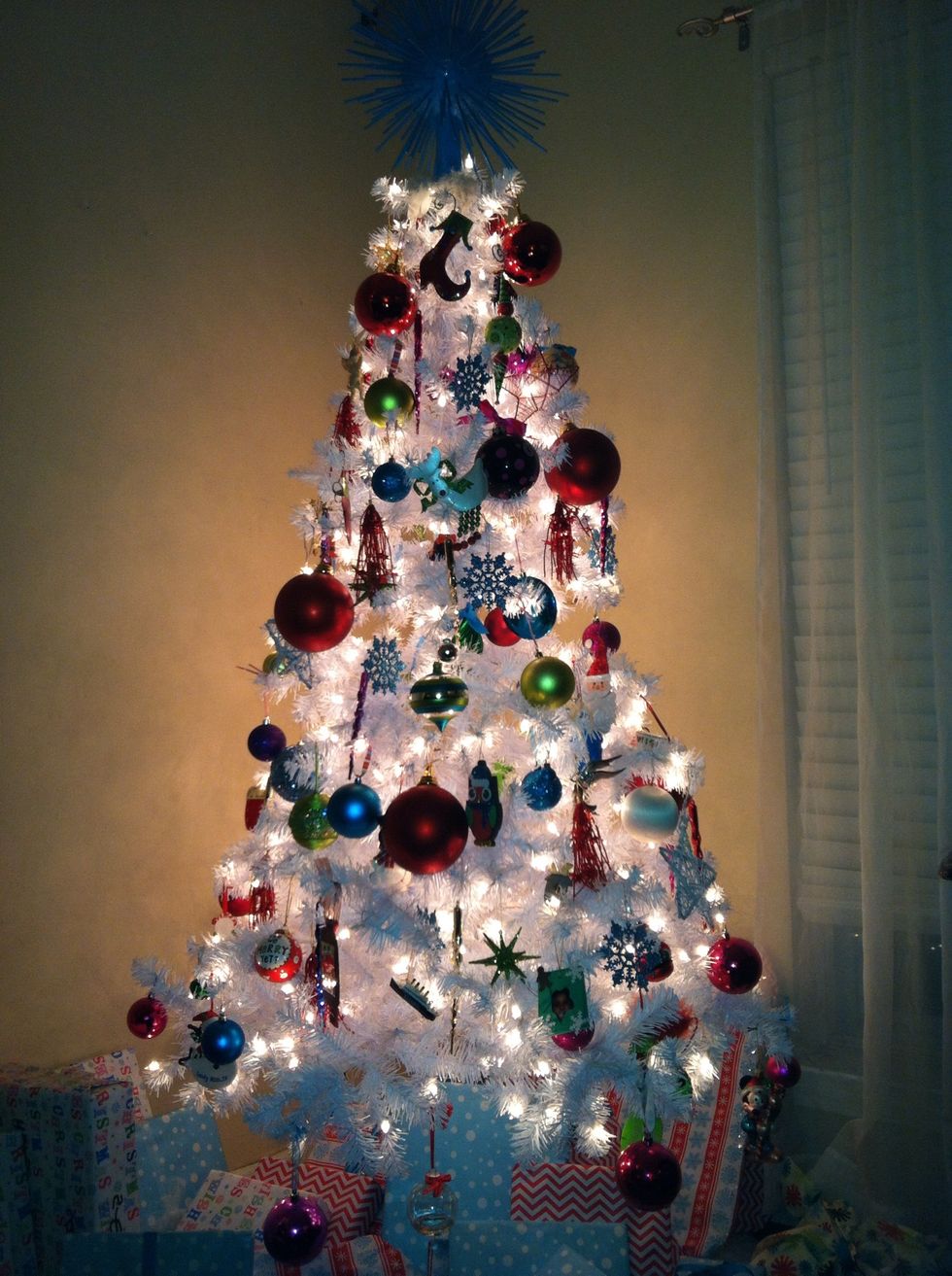 Then put it on your tree so your husband, kids, or both can make fun of it!!!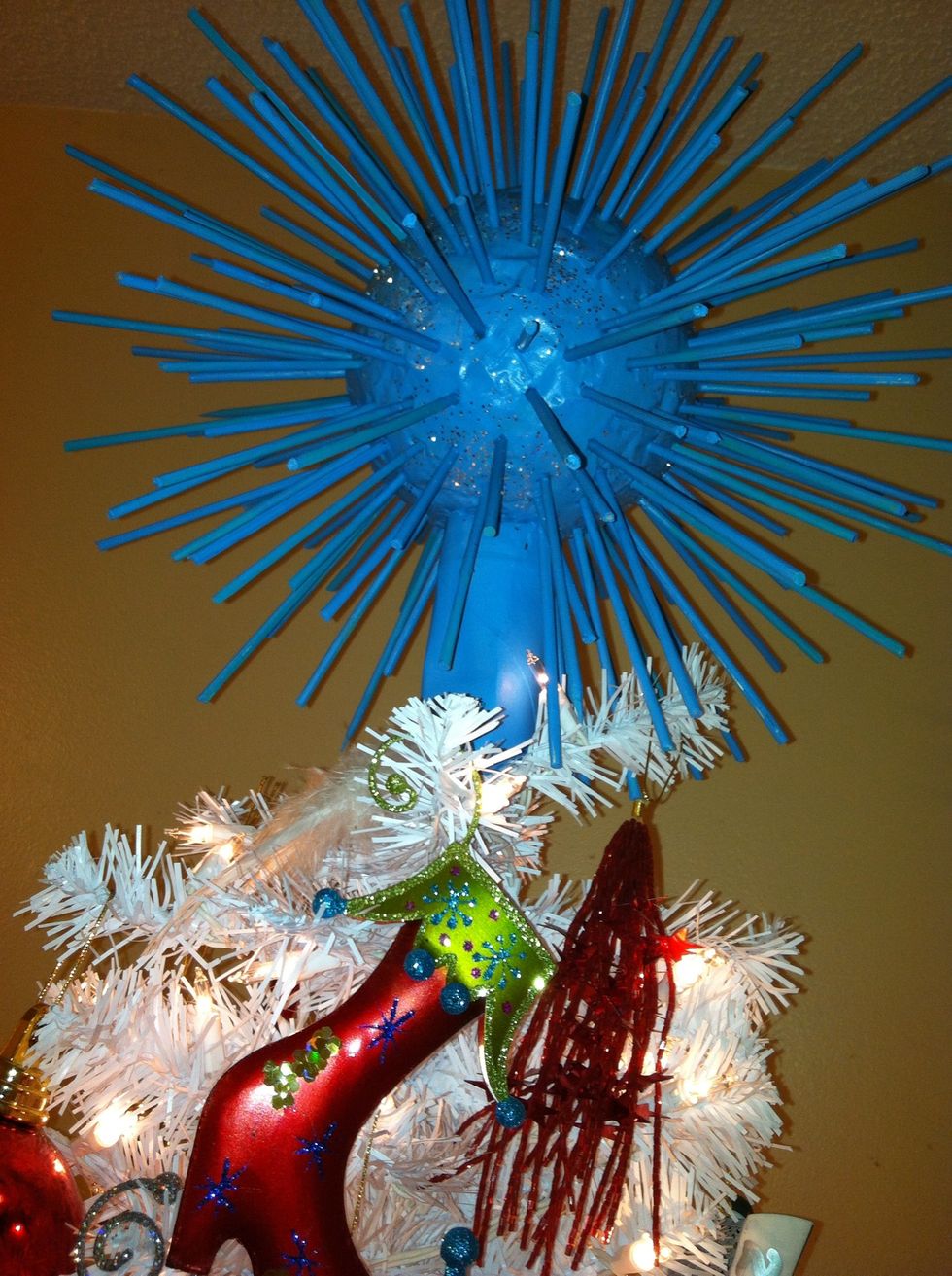 So....Yay or Nay?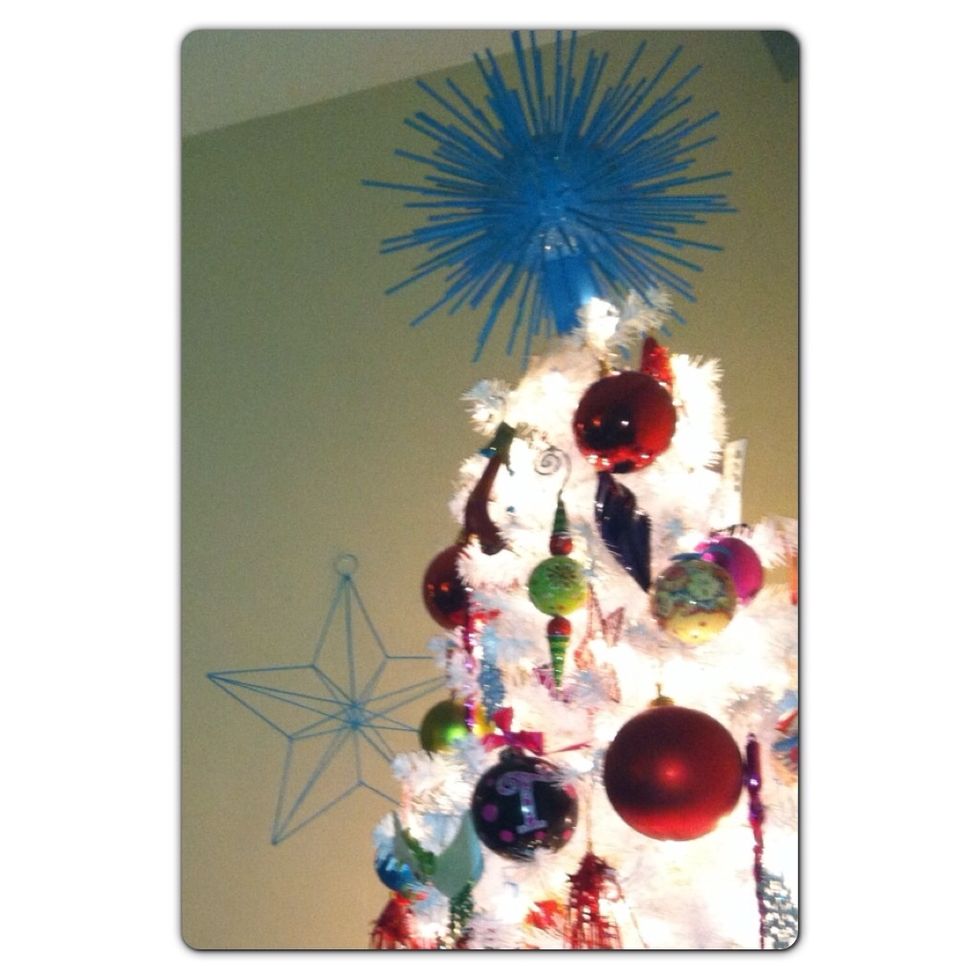 Kabob Skewers
Styrofoam Ball
Acrylic Paint
Mod Podge
Glitter
Toilet paper roll