Make a Stand for Your Phone With 2 Binder Clips
298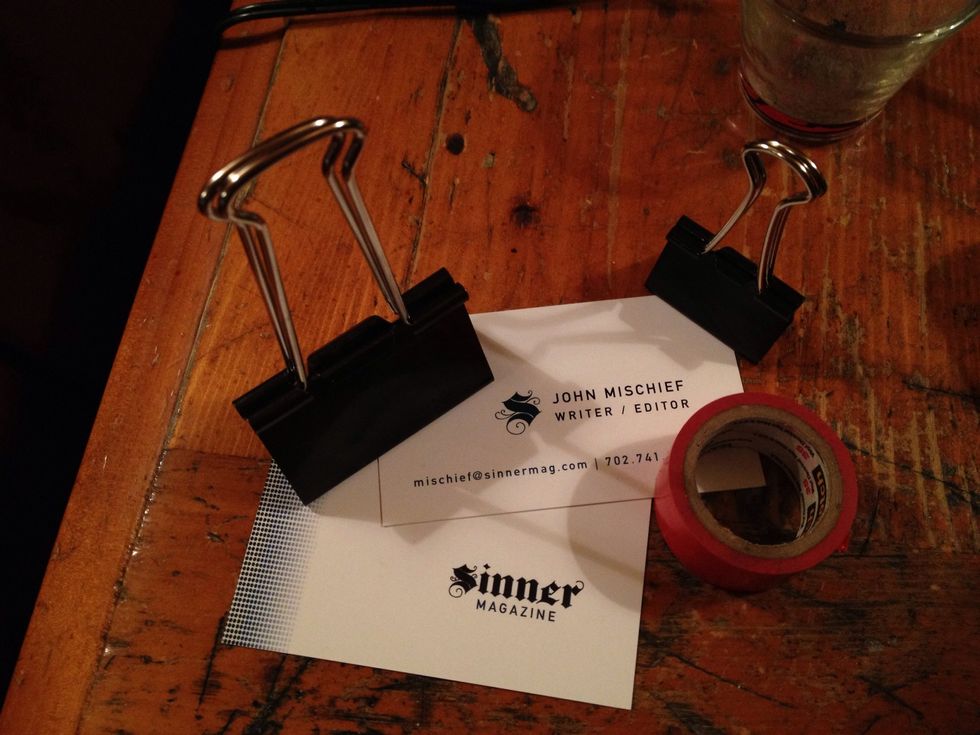 Gather your supplies like these.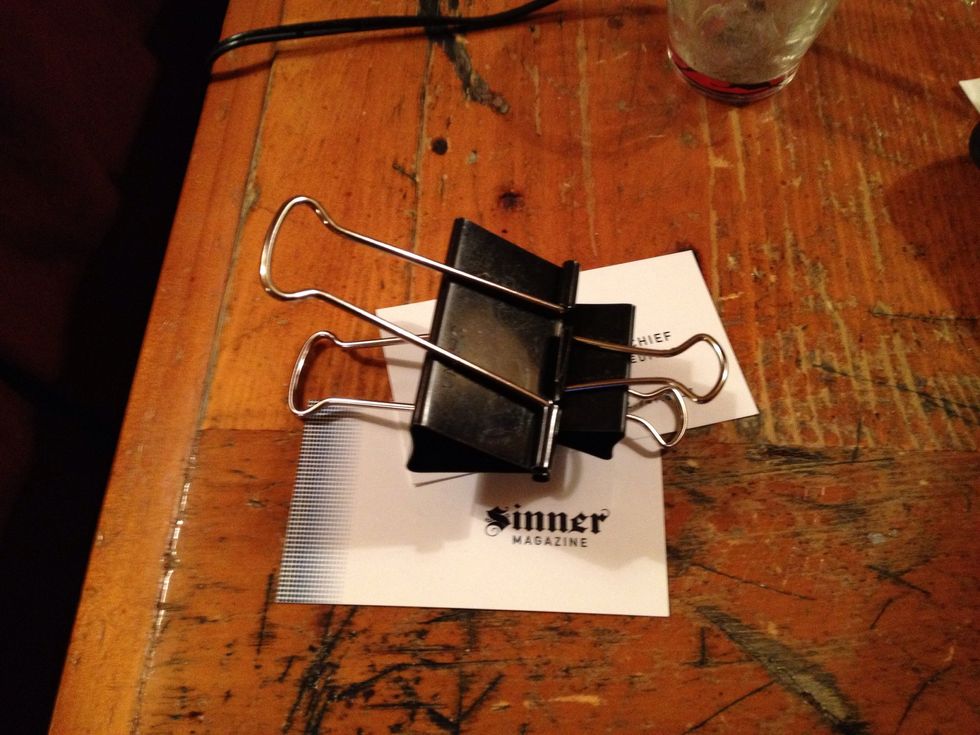 Clip the two binder clips to each other as shown here.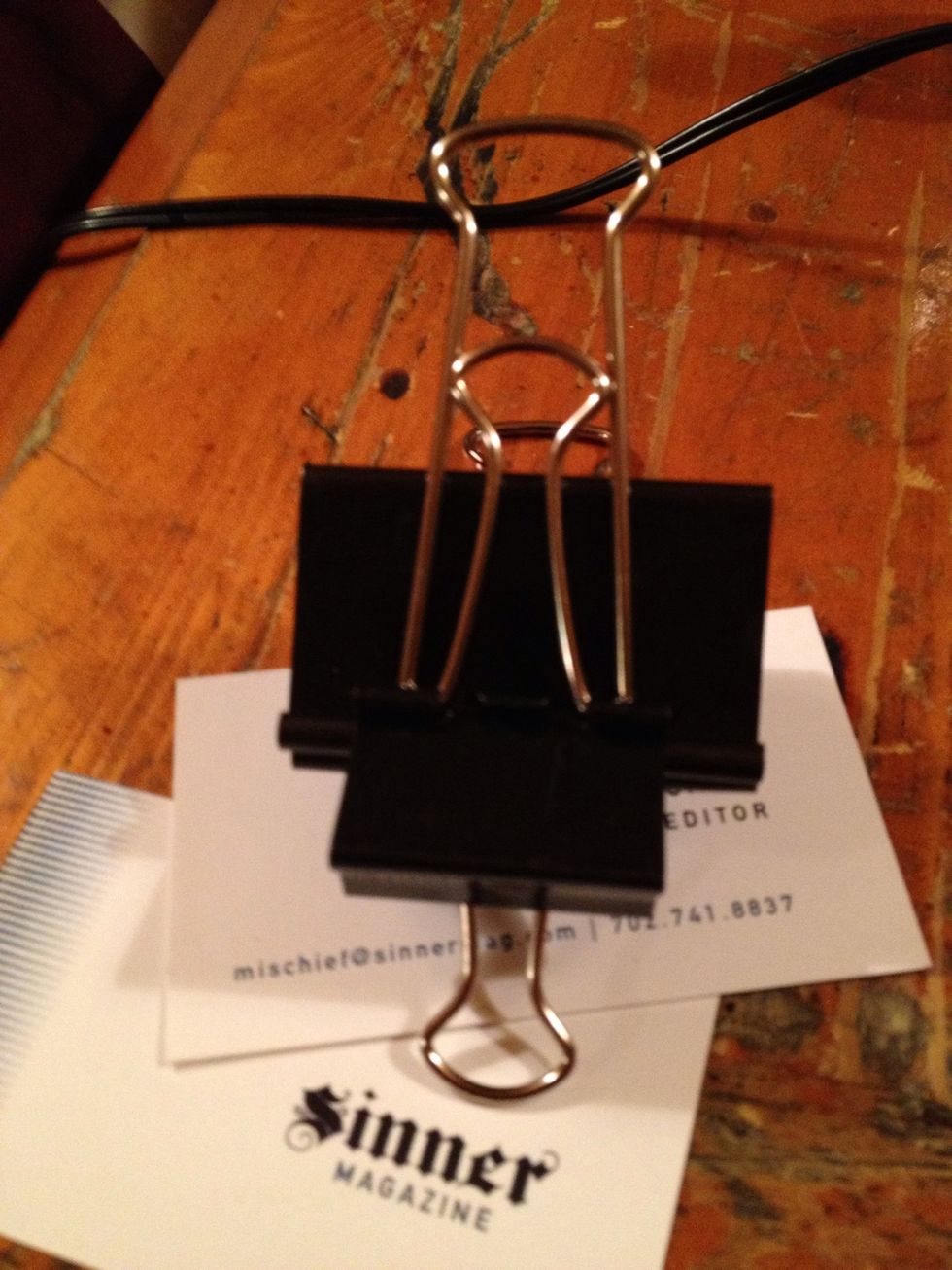 Turn it over and fold the smaller handle to lay flat against the bigger handle.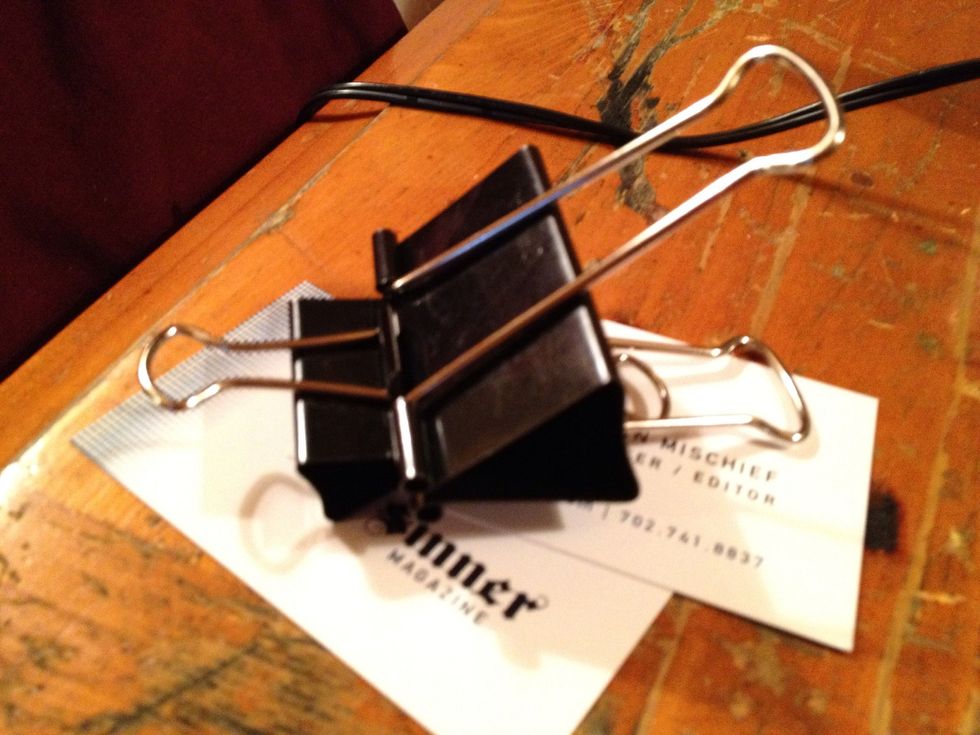 Turn it back over then put aside while you prep the rest of the stand.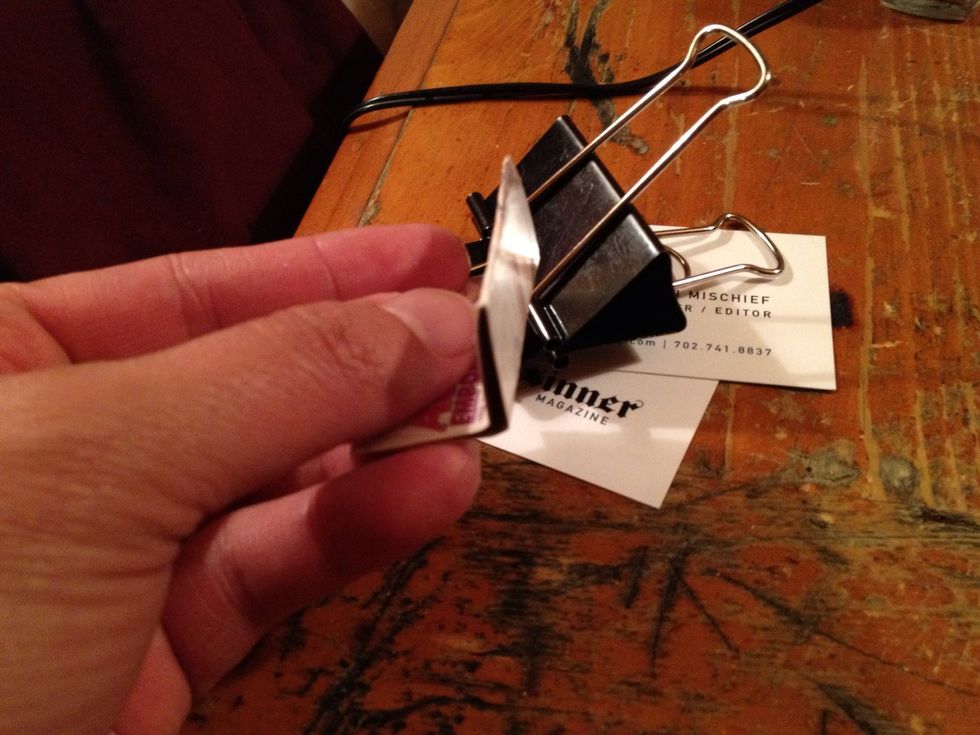 Fold your biz card in half then in half again at a 90 degree angle as shown.
Tape your L shaped card. Reinforce with your paper clips if desired.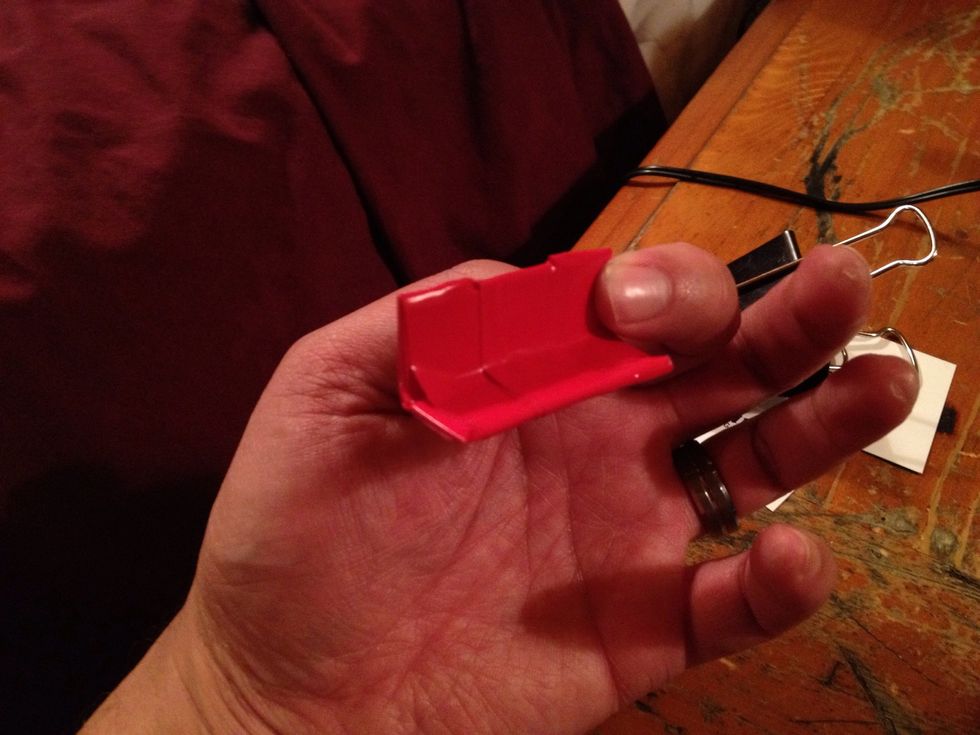 You'll now have a piece that looks like this.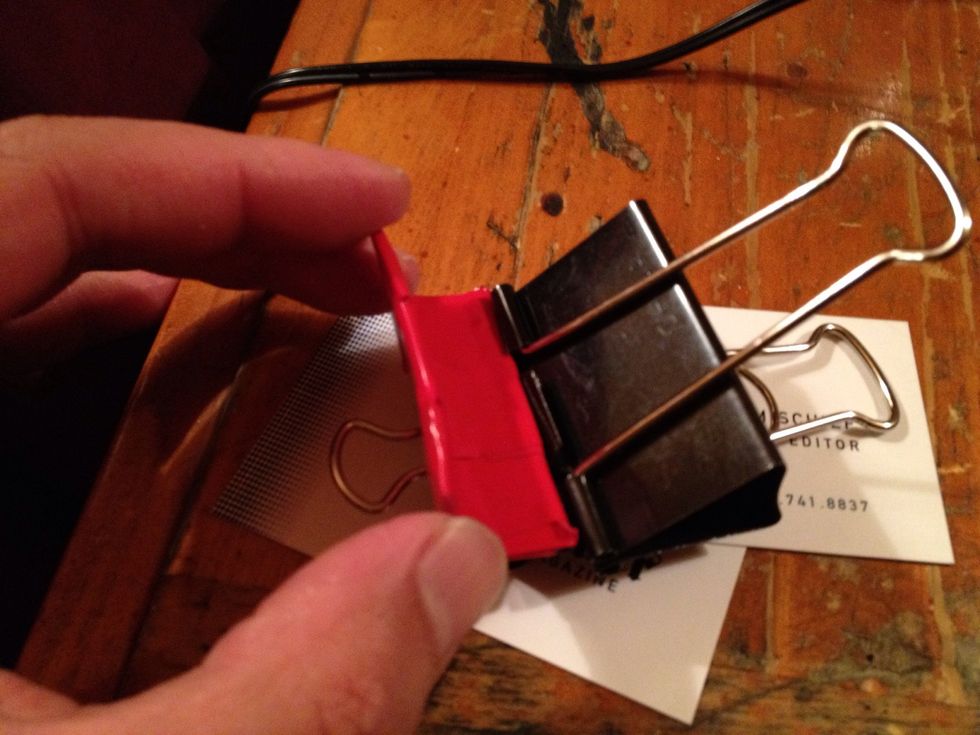 Open the the big clip and slide your new piece into the clip as shown.
When completed your stand will look like this.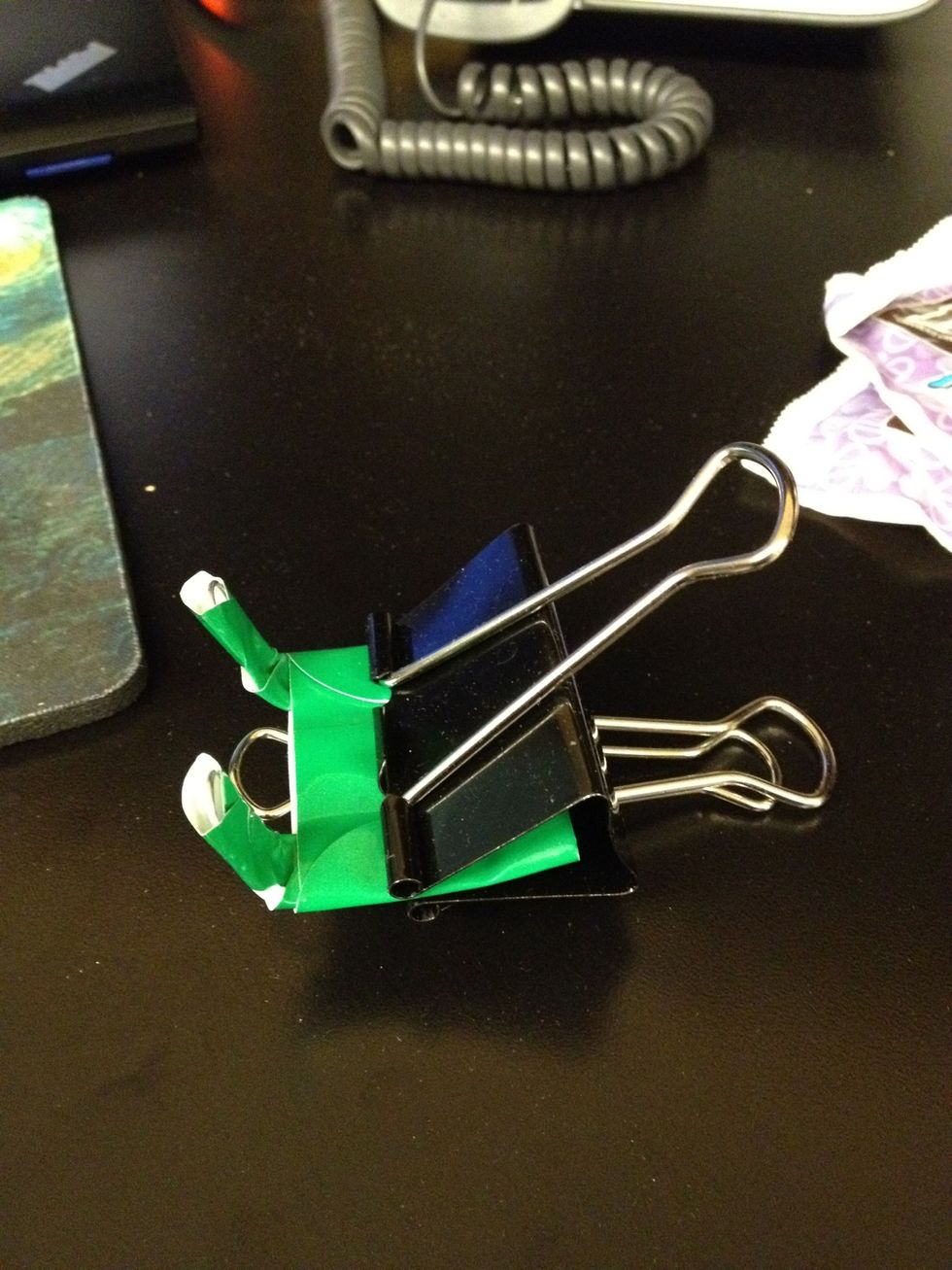 If you just use paper clips, you can create an opening for portrait use with a charger.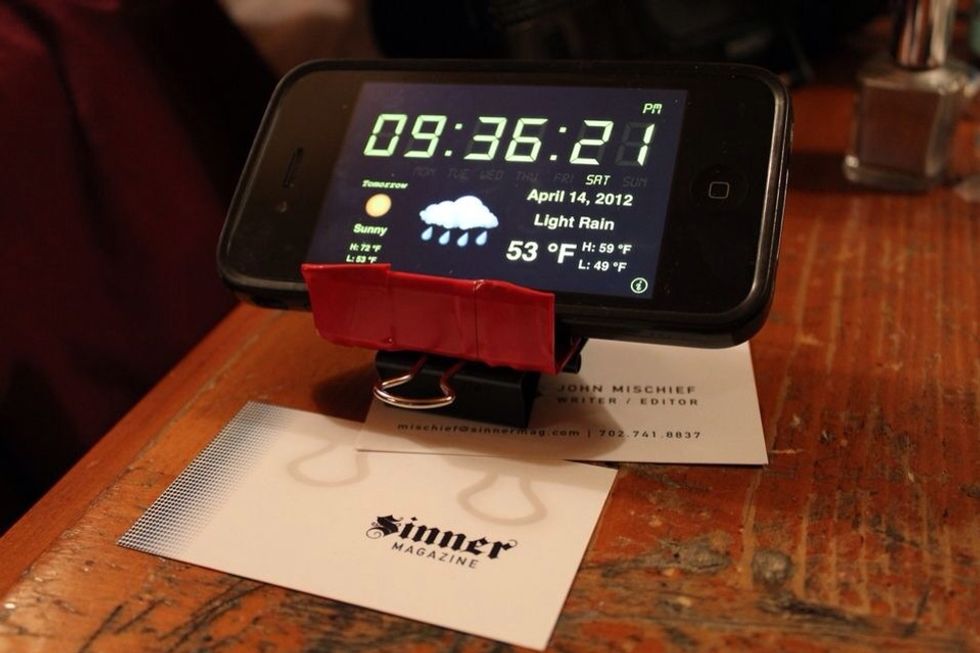 Your phone is displayed perfectly for watching movies or as a desk clock. Enjoy!
I discovered that your phone can flip forward for easier viewing. Caution: it may fall out the first time.
1 Large Binder Clip
1 Medium Binder Clip
2 large paper clips
1 business card
Electrical tape