Make a Stamped & Stenciled Card
2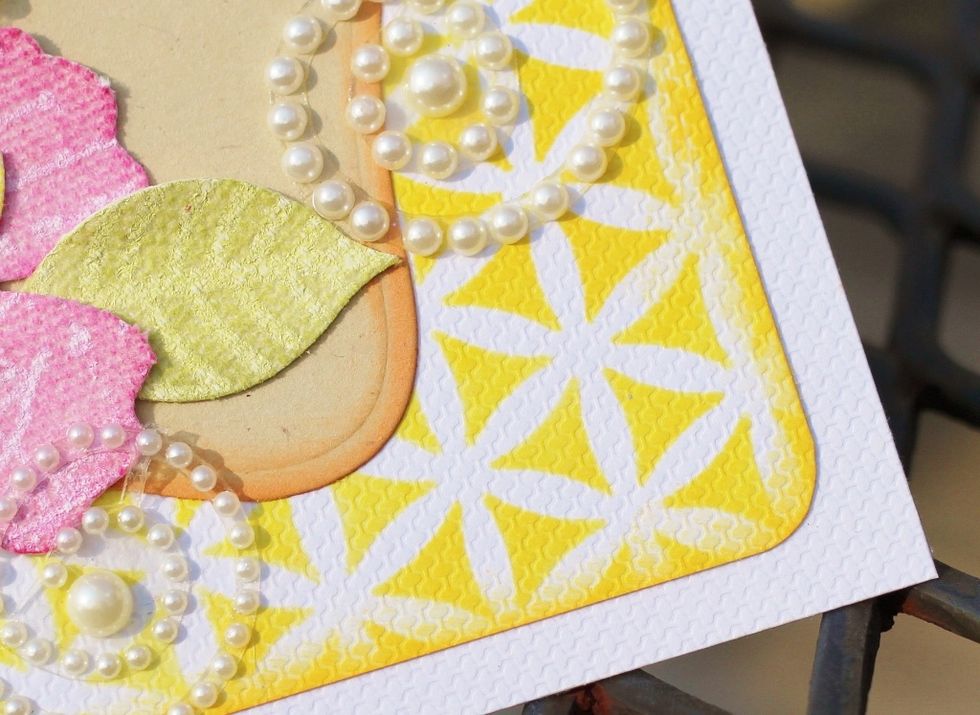 make 5 X 5 card base from white cardstock. stencil 4 1/2" X 4 1/2" piece of white cardstock with Canary and Marigold Pigment Inks applied using Stylus & Tips, round corners, distress edges and adhere.
diecut label from kraft cardstock, use Lavender Pigment Ink to stamp sentiment and Sweet Melon Pigment Ink to distress edges.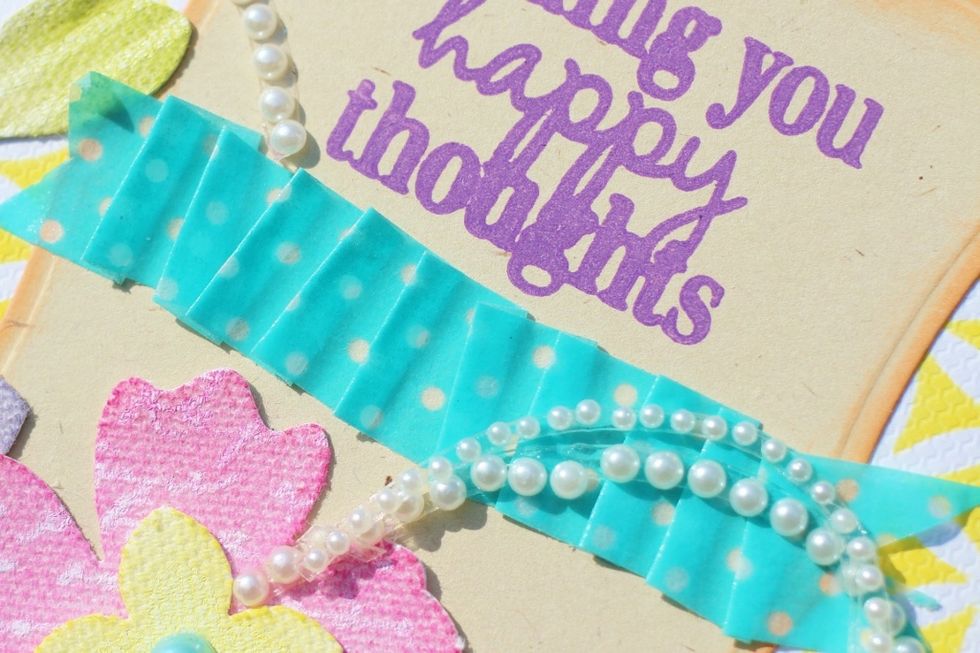 adhere washi tape under sentiment, pleating as you go and dovetailing ends. layer sentiment label at an angle on card front, but don't adhere yet.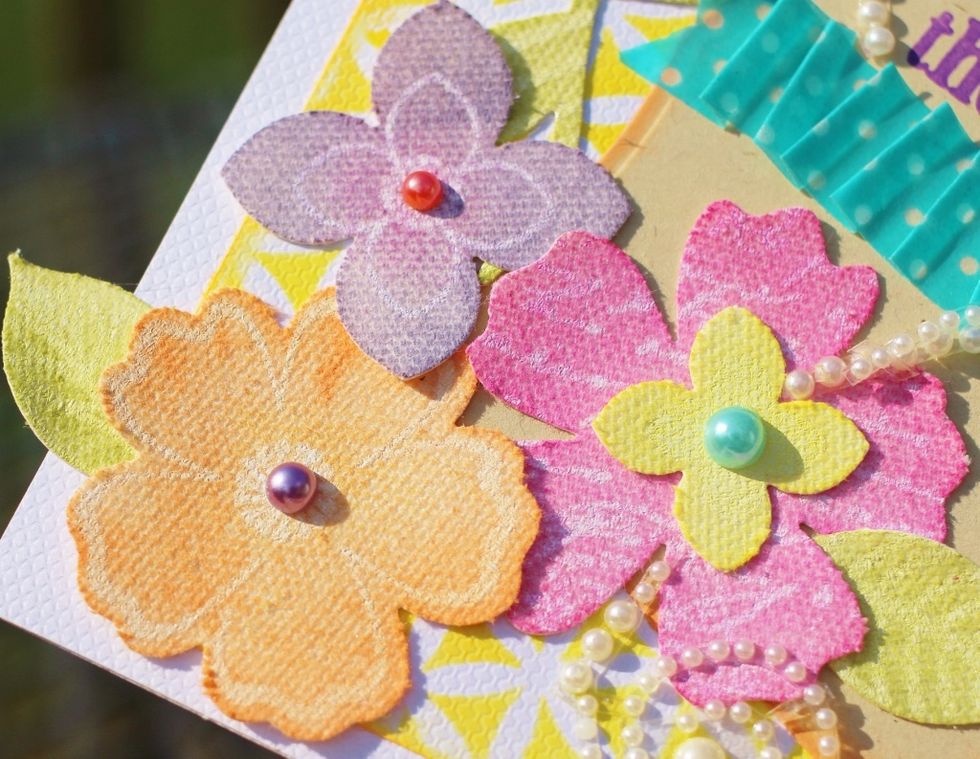 use your choice of inks, applied using Stylus & Tips, to tint canvas flowers. use a paper towel to gently remove any excess ink to expose embossed areas.
lightly arrange flowers on card front. when you are happy with the placement of flowers and sentiment label, begin to tack down all pieces.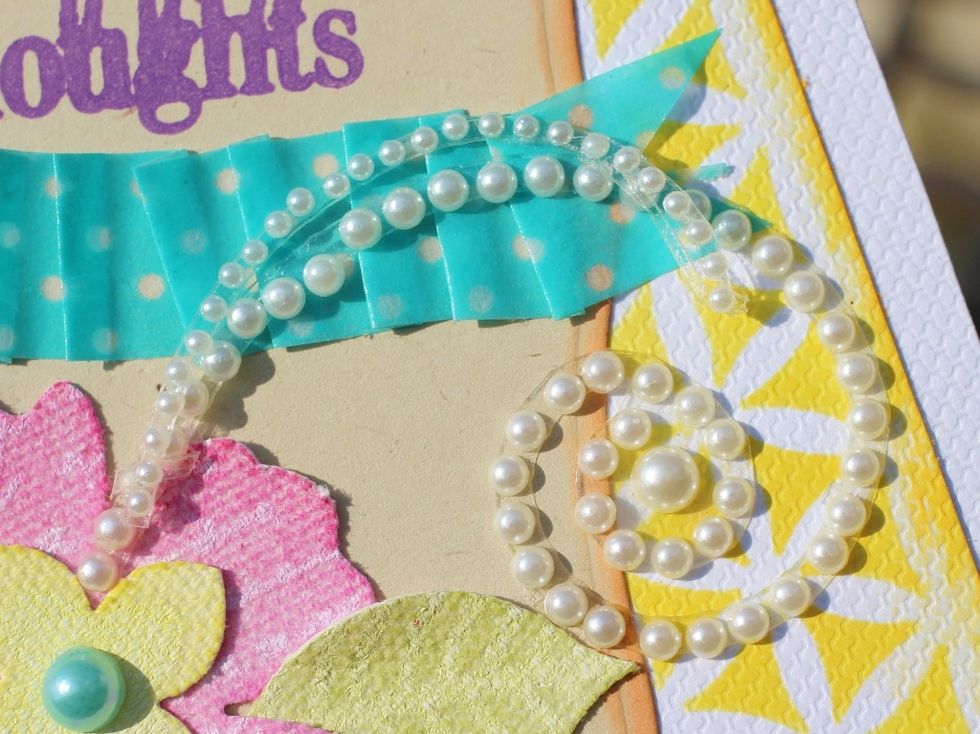 cut apart pearl swirls and arrange on card front. also adhere pearls to flower centers to finish card.
finished card... www.tamisanders.com ... tami sanders * paper crafter
Clearsnap: ColorBox Pigment Ink: Plumberry
Clearsnap: ColorBox Pigment Ink: Sweet Melon
Clearsnap: ColorBox Pigment Ink:Banana Custard
Clearsnap: ColorBox Pigment Ink: Orchid
Clearsnap: ColorBox Pigment Ink: Lavender
Clearsnap: ColorBox Pigment Ink: Lime
Clearsnap: ColorBox Pigment Ink: Marigold
Clearsnap: ColorBox Pigment Ink: Canary
Clearsnap: ColorBox Stylus & Tips
The Crafter's Workshop: TCW347s Mini Kaleidoscope
The {Stamps} Of Life: GetWell2You
Spellbinders: Labels Eight Nestabilities
Doodle Bug: Swimming Pool Swiss Dot Washi Tape
Doodle Bug: Spring Asst Mini Pearls
Recollections: Resist Canvas Stickers
Want2Scrap: Swirls Maxxi Girls Pearls - White
Bazzill: White and Kraft Cardstock
Beacon Adhesives: Zip Dry
Tami Sanders * Paper Crafter
* i LOVE to craft * scrapbook, paper arts, mix'd media, jewelry, stamp and more. * i design for clearsnap and grafix. * i also teach