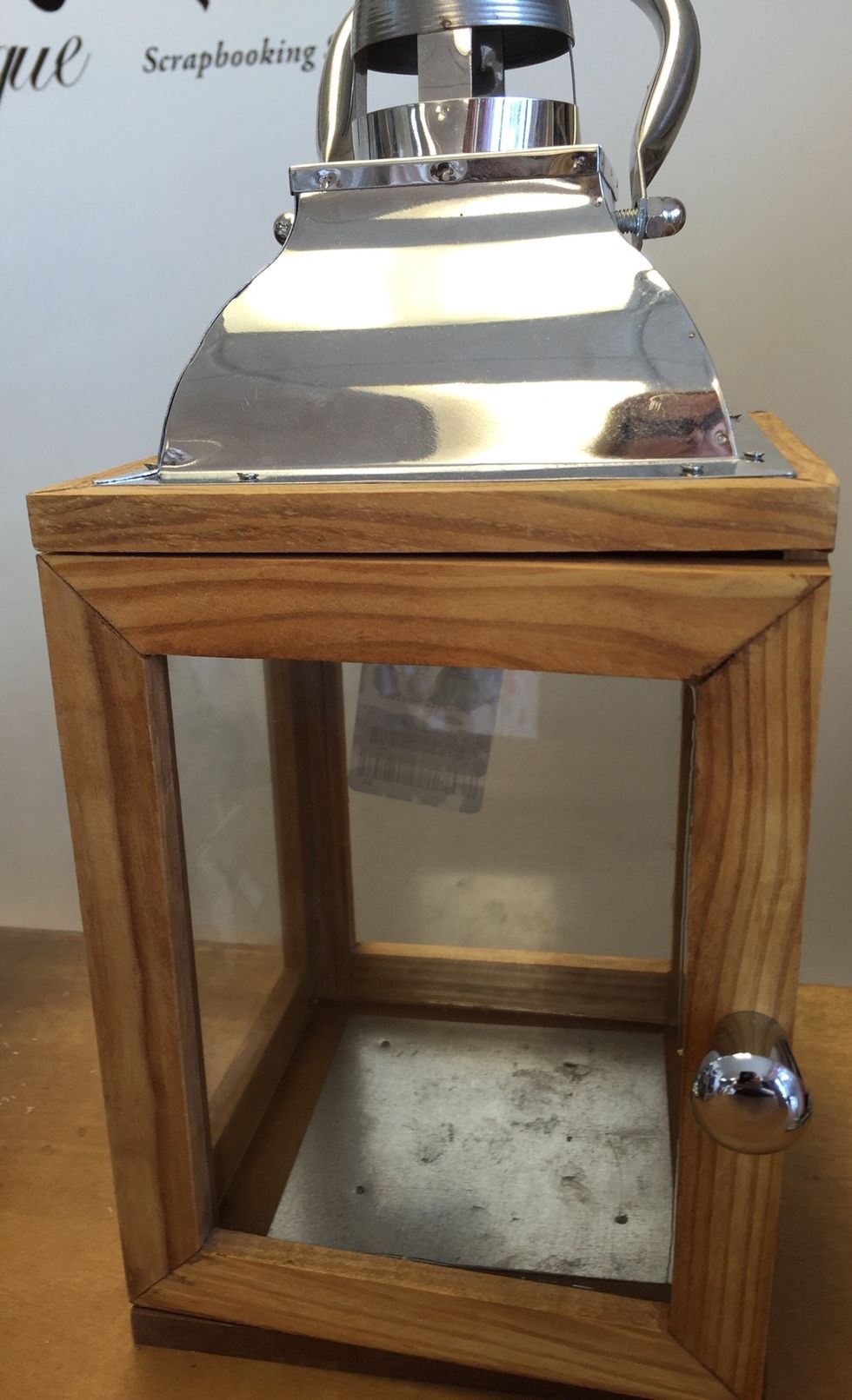 Depending on size you can stamp directly on your glass or take it off and stamp it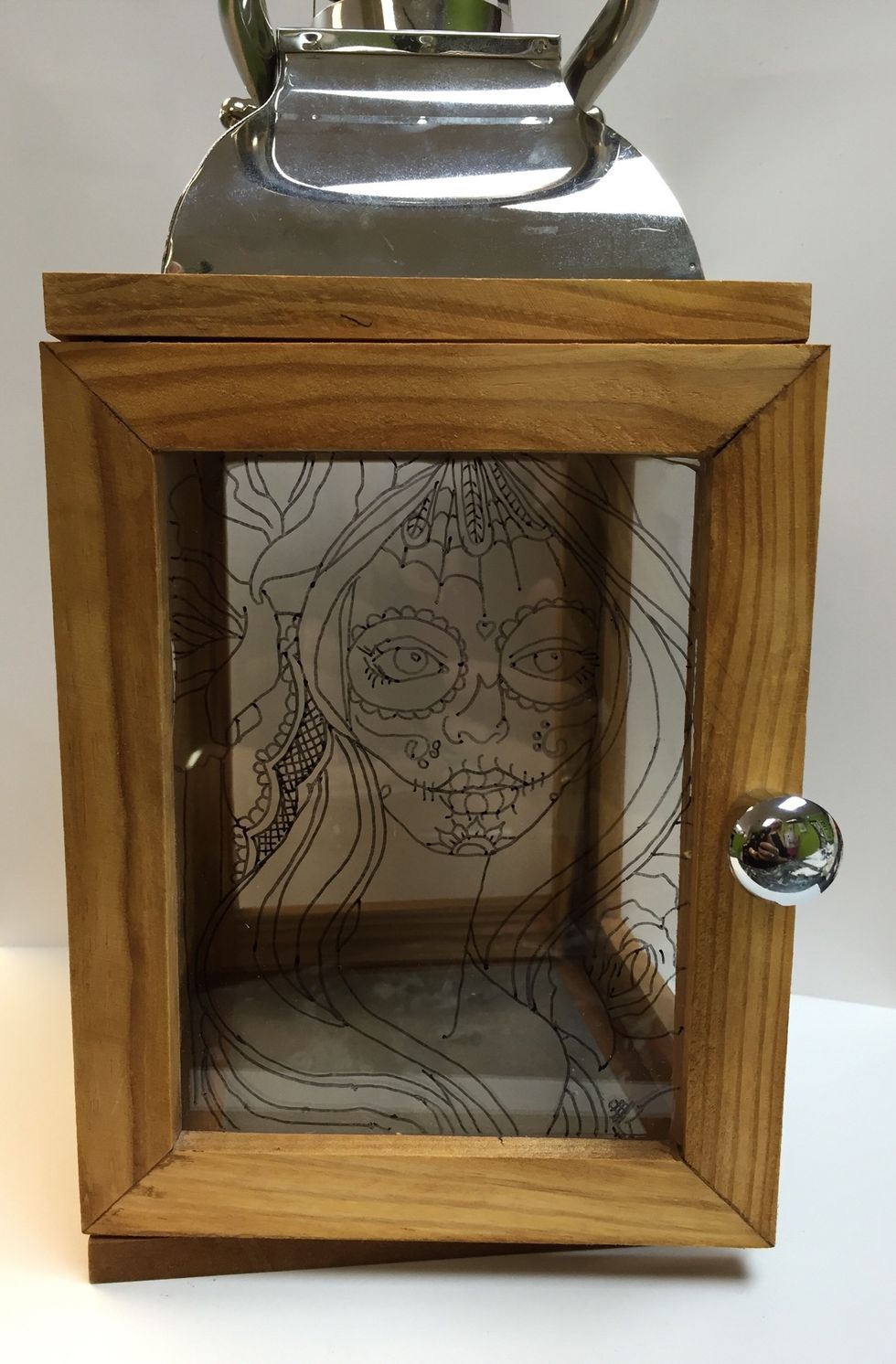 Ready for work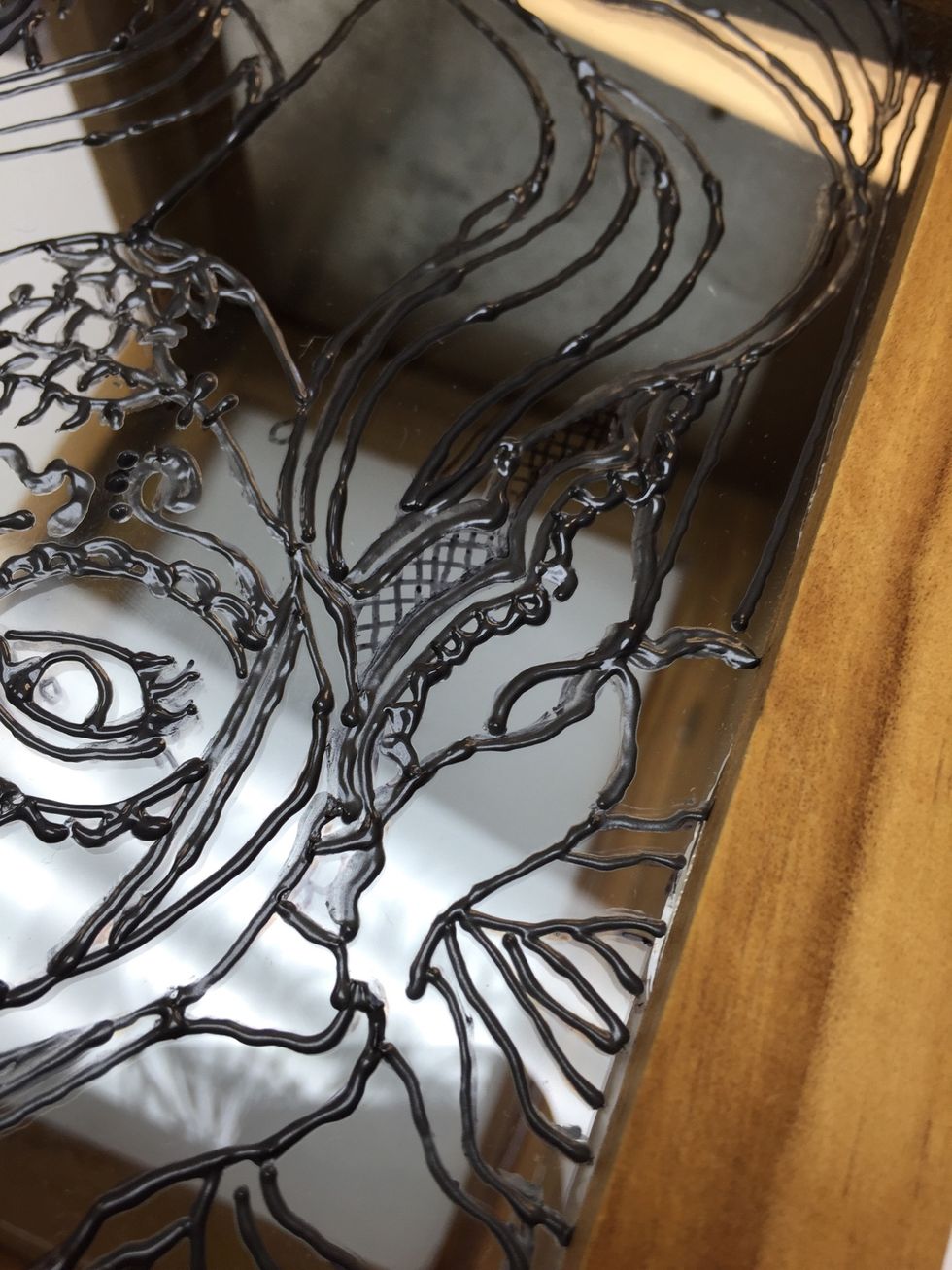 Leave aside to dry. It gives a nice raised effect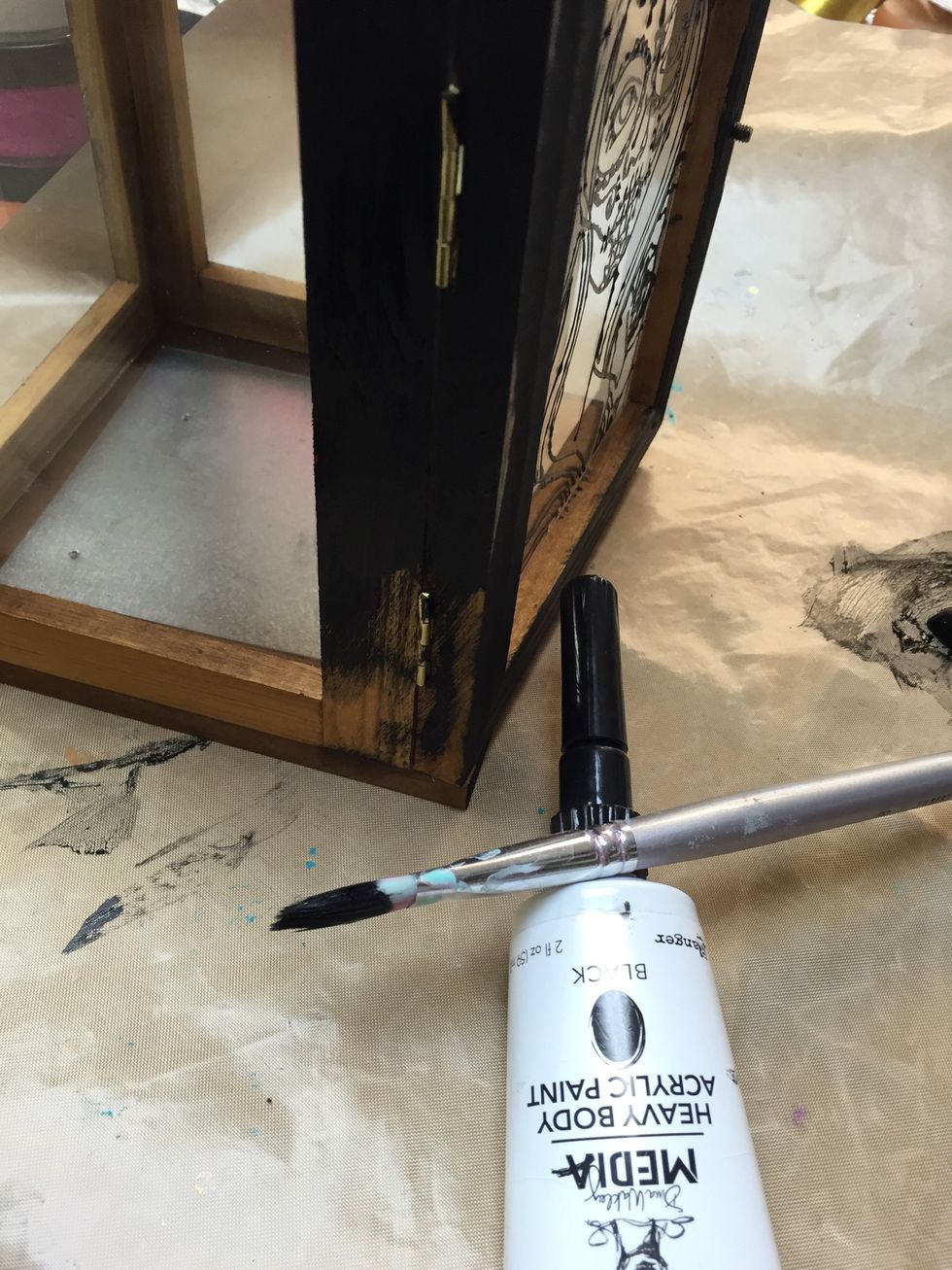 Paint your exterior wood to match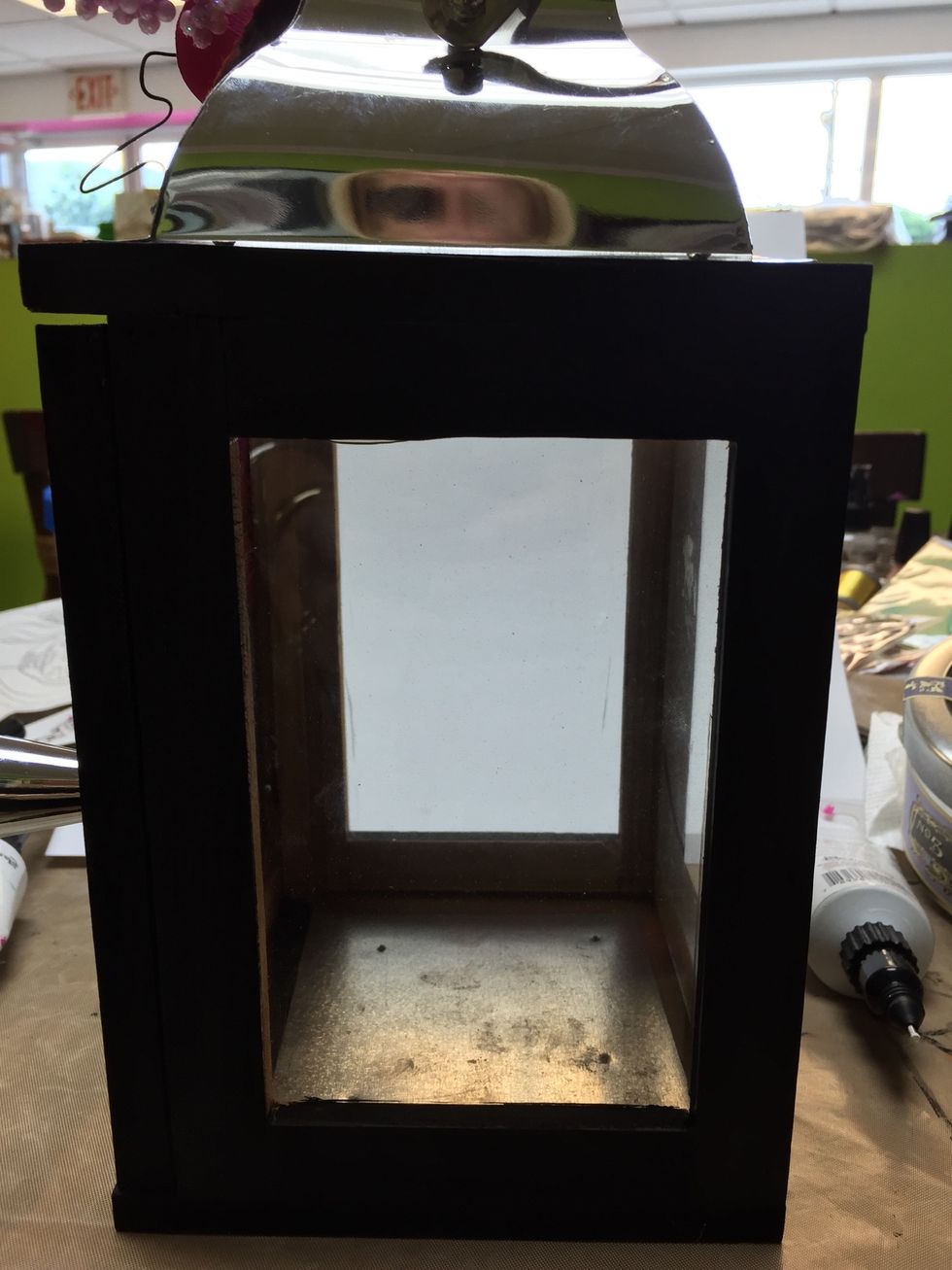 Exterior done!
You can free hand some complimentary designs on the sides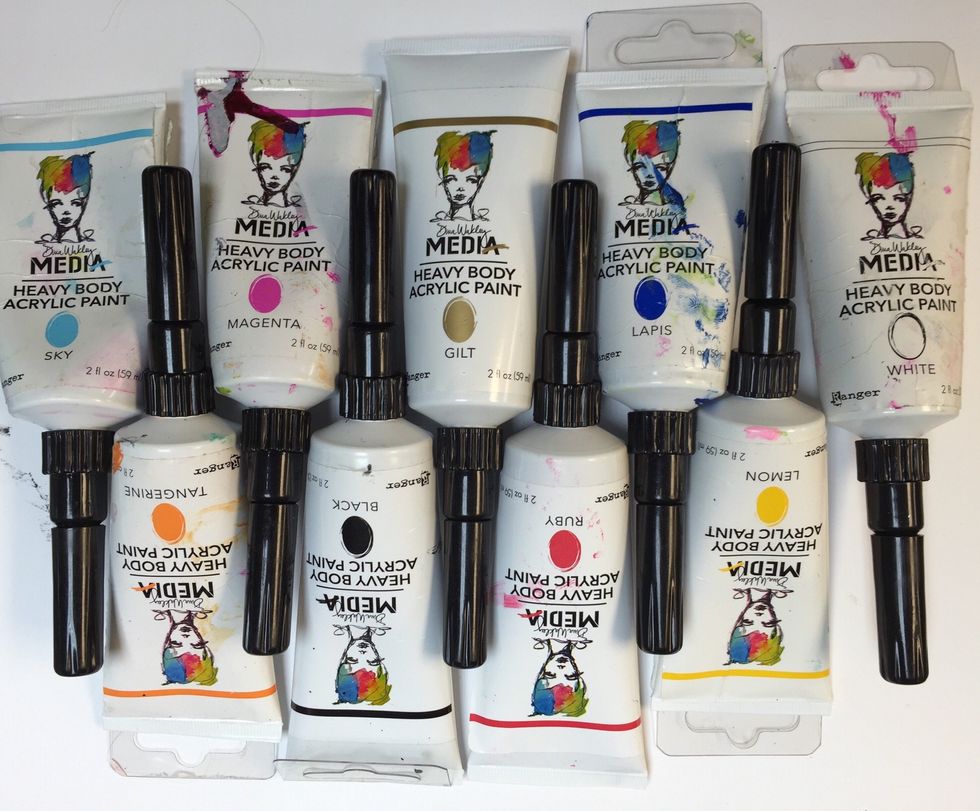 This is the palette of colors I used. Really vibrant and the needle applicator made it so easy to use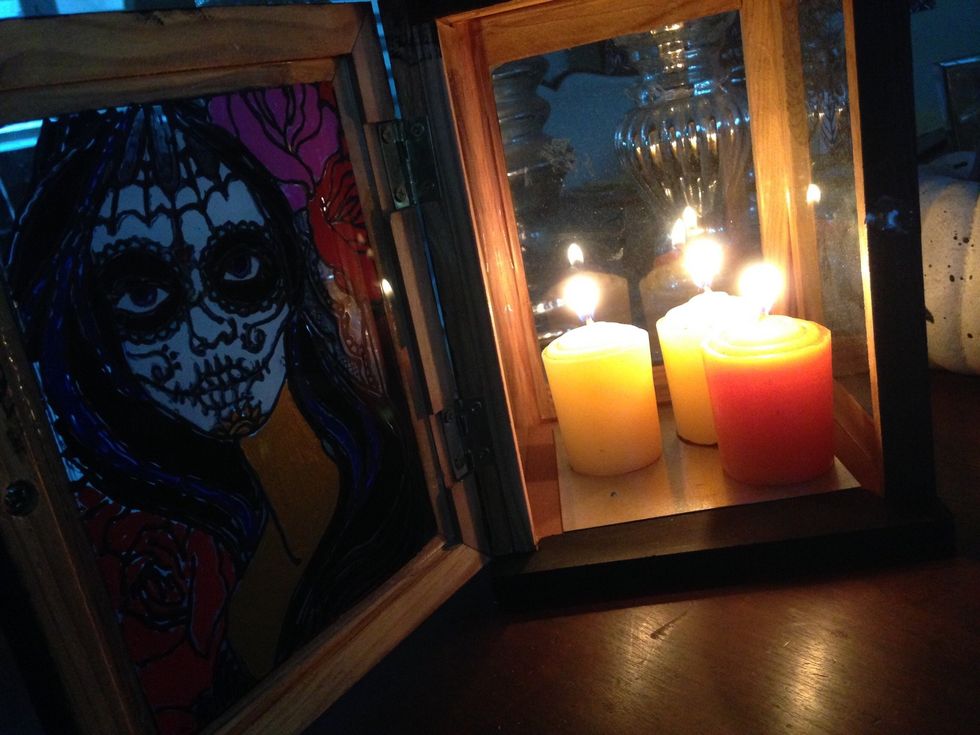 You are ready to enjoy your creation
Let her shine on! For more ideas come visit my blog www.milagroscrivera.blogspot.com
A wood/glass lantern
Stamp
StazOn ink
Pebeo faux solder medium
Acrylic paints
Milagros C Rivera
Entrepreneur, mixed media artist, scrapbooker, jewelry maker, random stitcher and lover of all things pretty!