How to make a stamped halloween card (from clearsnap)
Make a Stamped Halloween Card (From Clearsnap)
4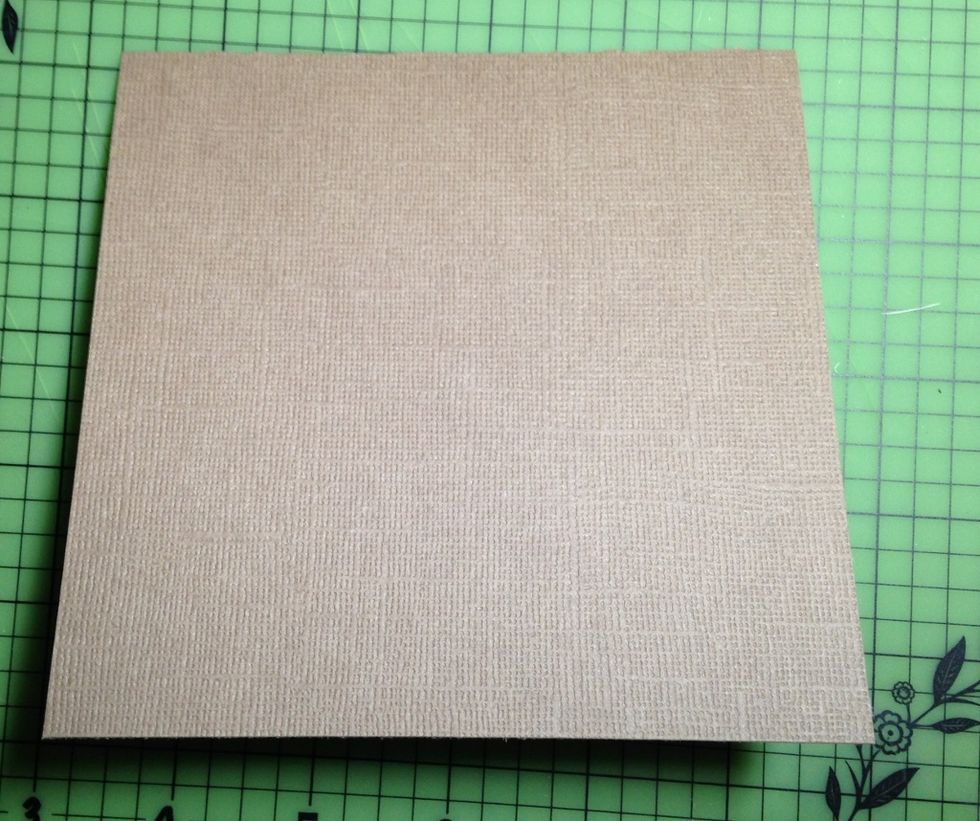 make card base using 5 X 10 piece of brown cardstock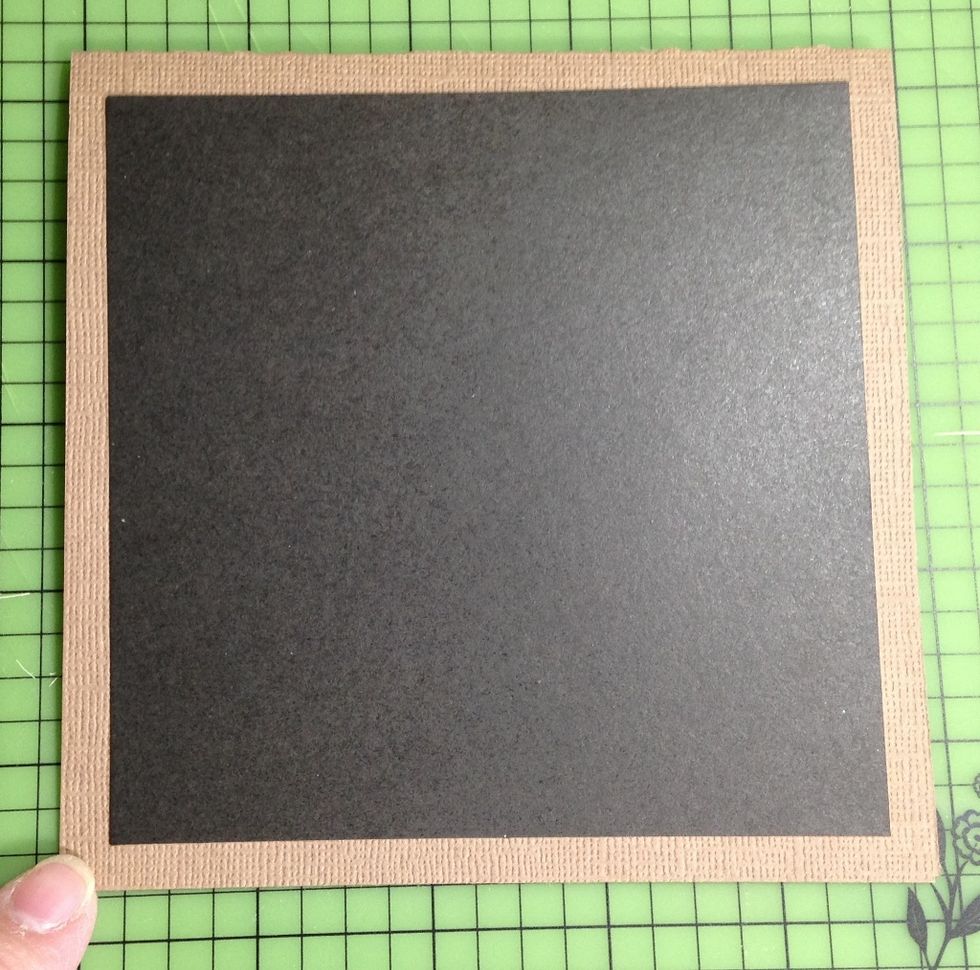 cut and adhere a 4 1/2 square of black cardstock to center of card base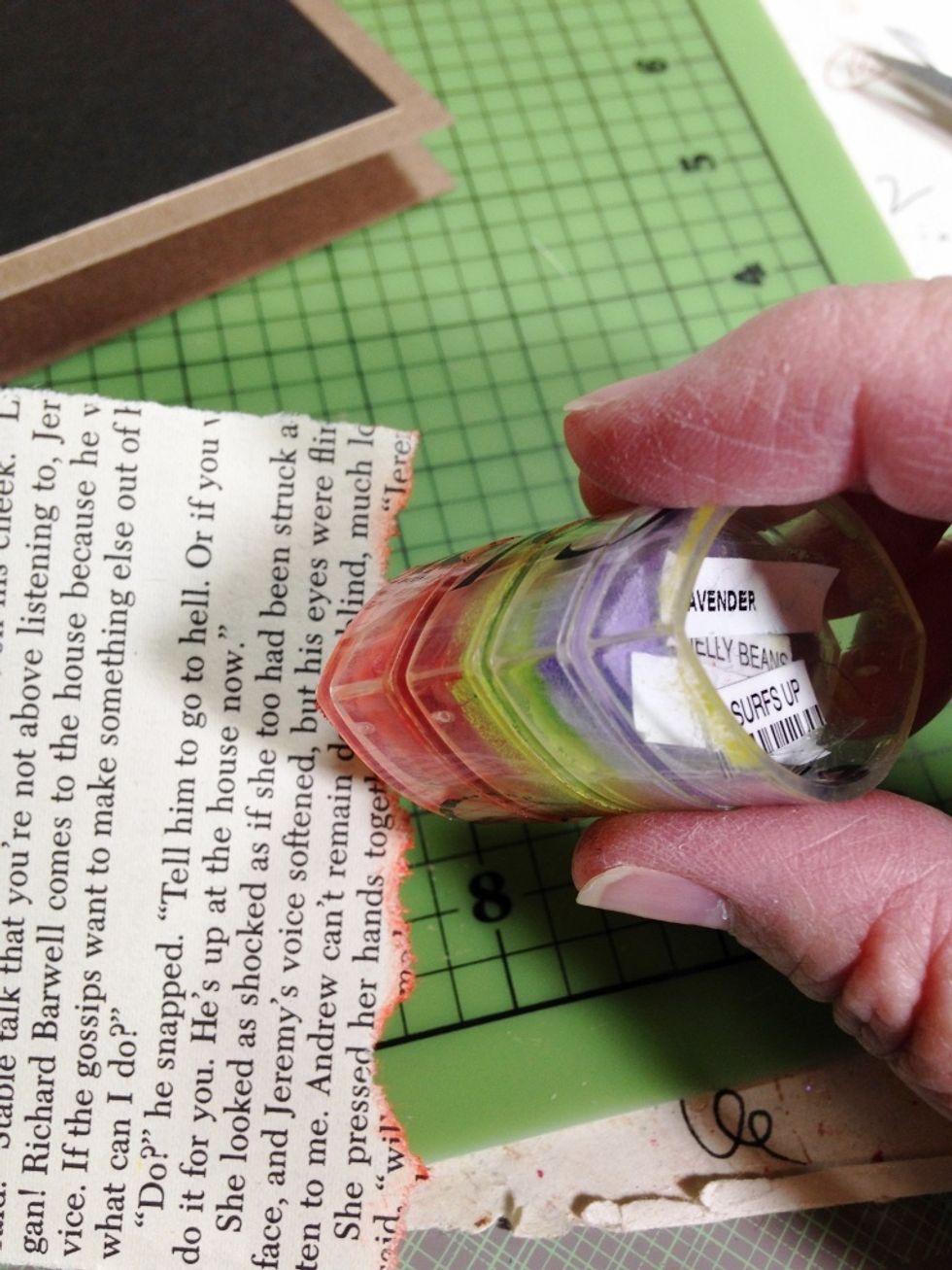 tear a 3 1/2 X 4 3/4 piece from book page; ink edges using Mango Tango Pigment Ink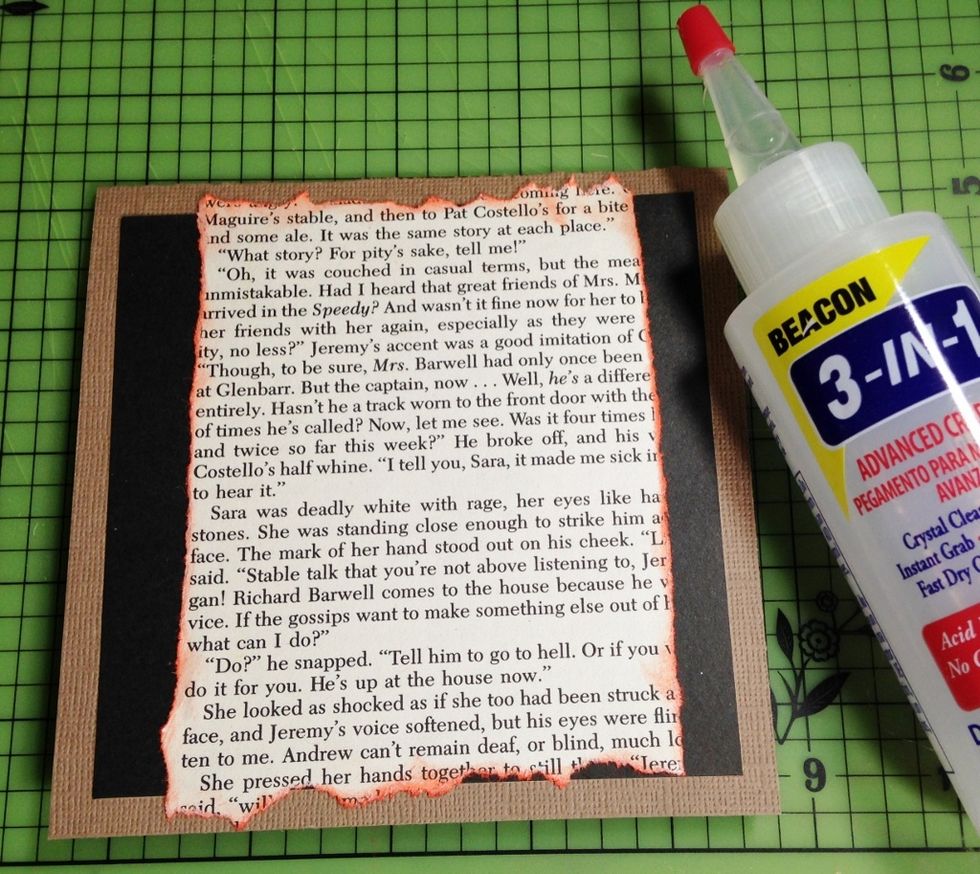 adhere to card base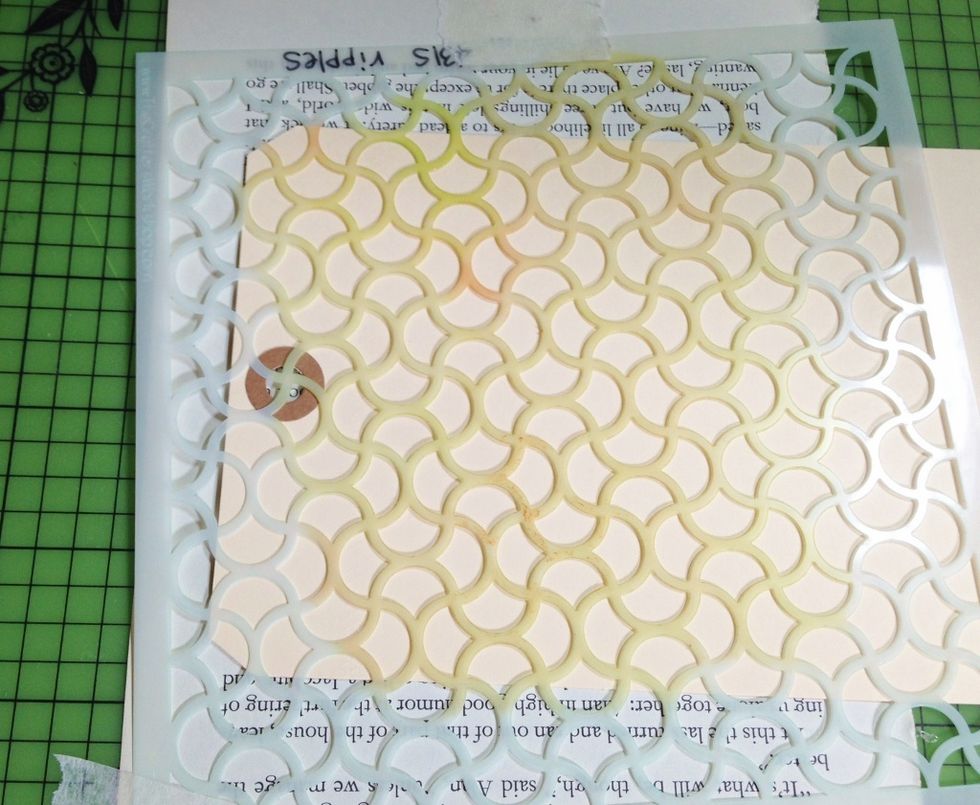 tape stencil down over hole end of manila tag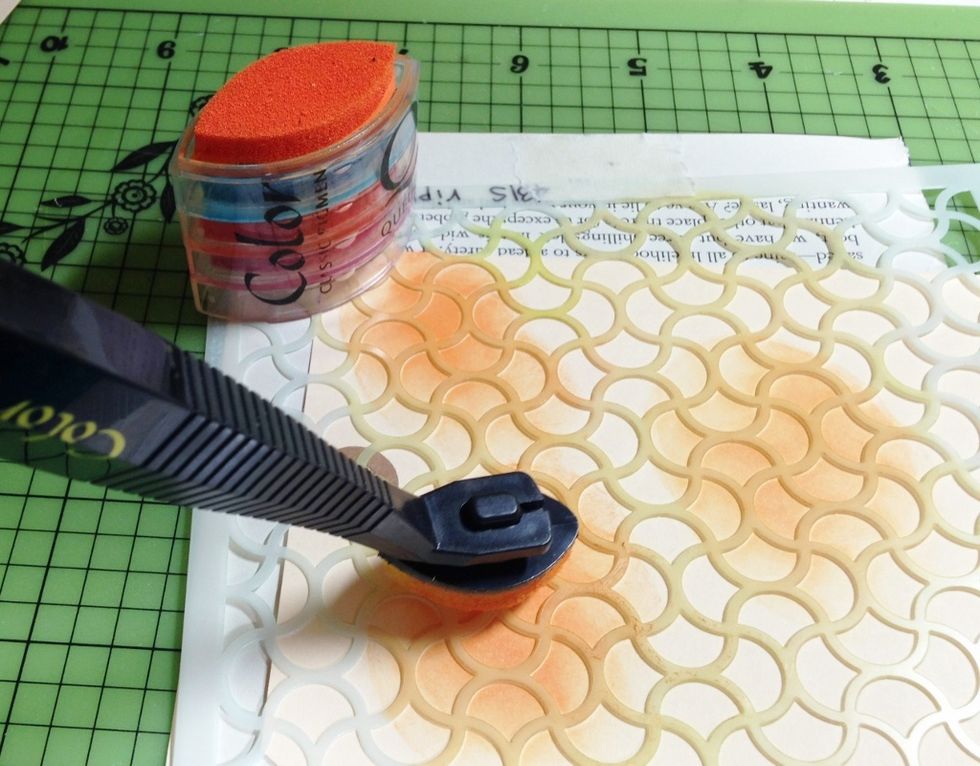 ink portions of tag using Mango Tango Pigment Ink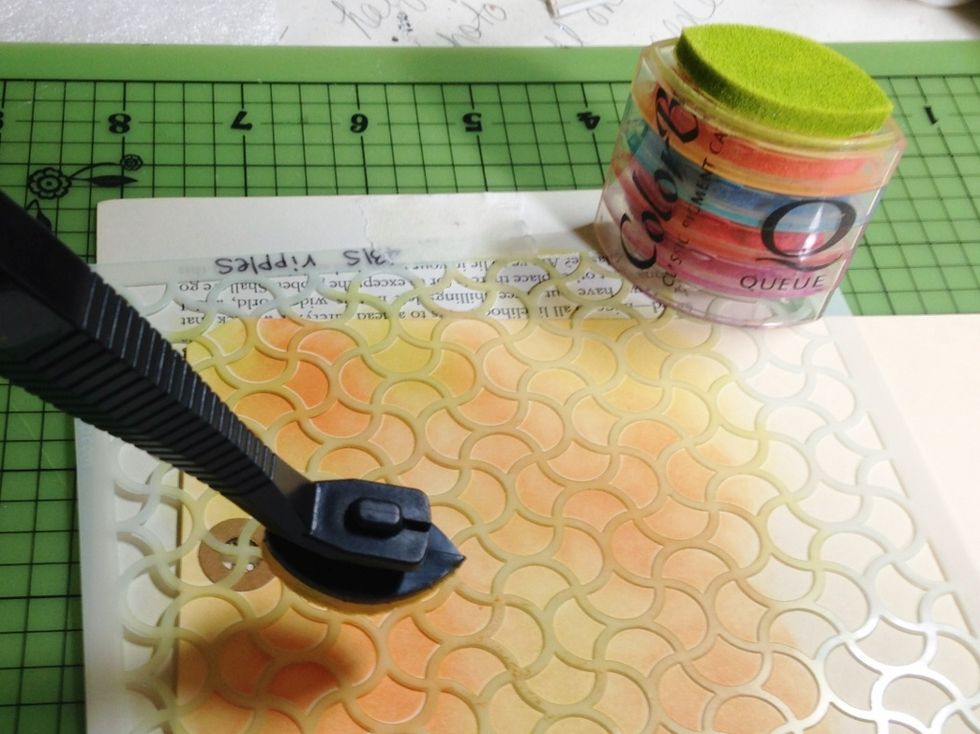 ink in rest of pattern using Lemongrass Pigment Ink, then blend colors together where they meet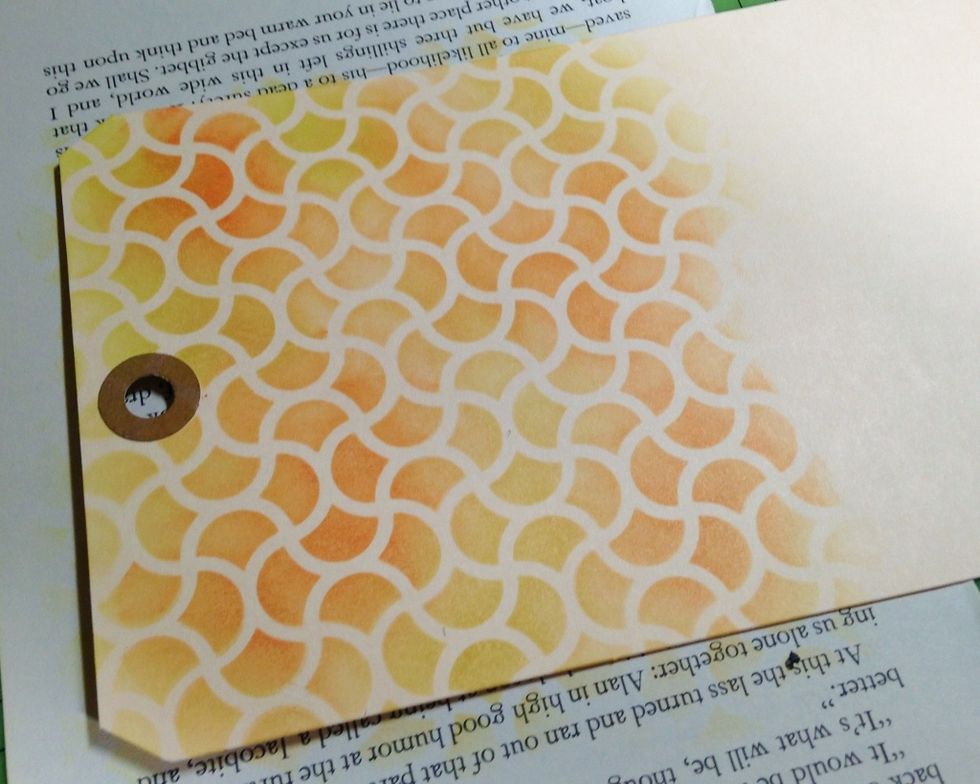 inked tag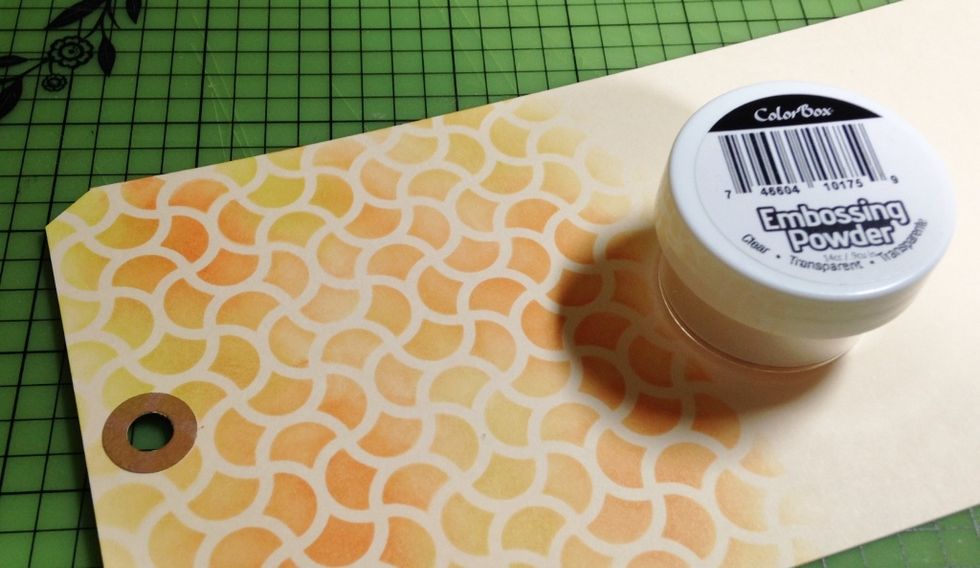 emboss tag using ColorBox Clear Embossing Powder
diecut label from center of tag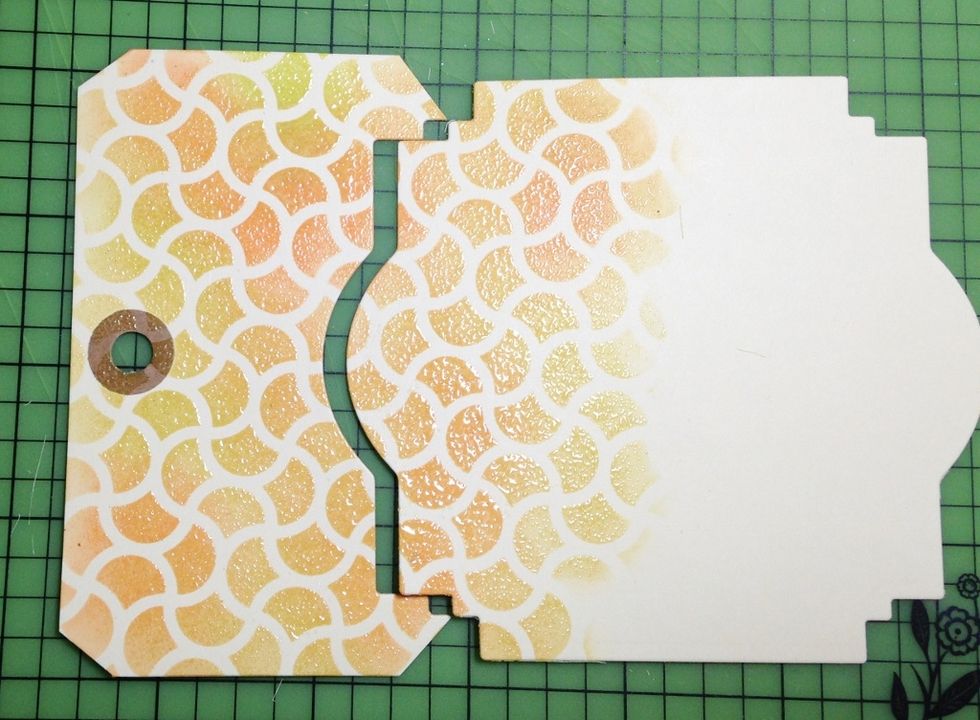 use the top portion and diecut label to create stamped scene for card - reserve remaining portion of tag to use for sentiment
turn label around so that blank area is facing left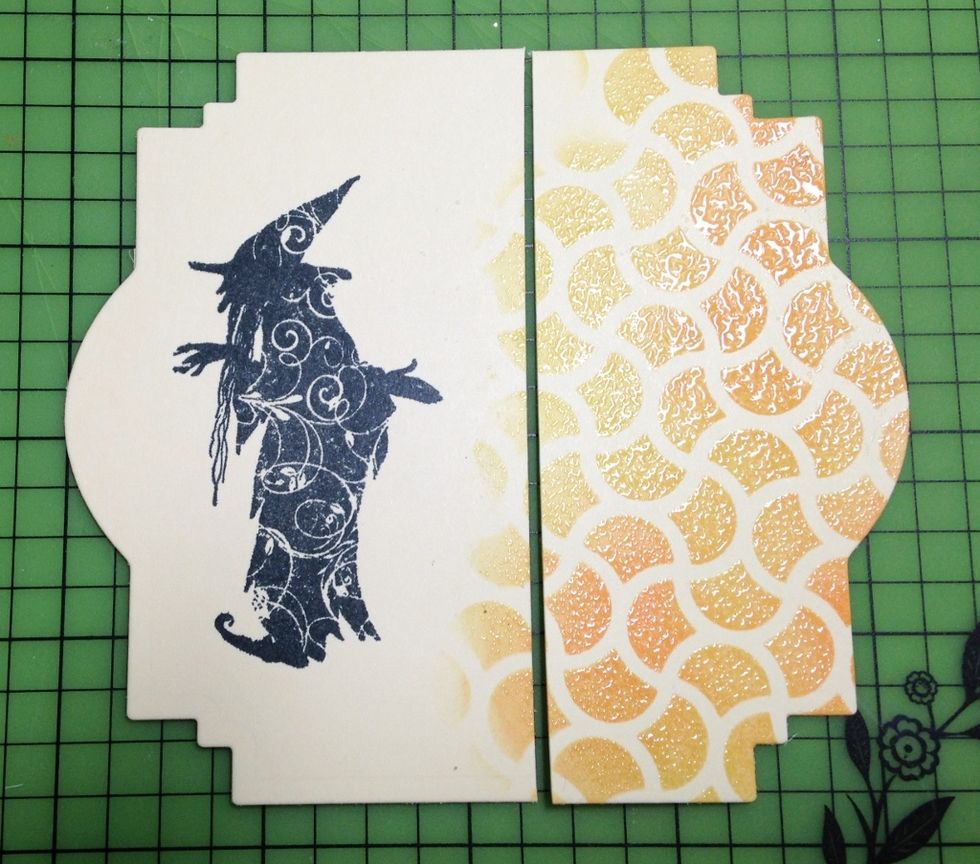 stamp witch on left - blank side of label using ColorBox Wicked Black Archival Dye Ink. cut label apart about 2" from the widest, rounded portion of the left side of label.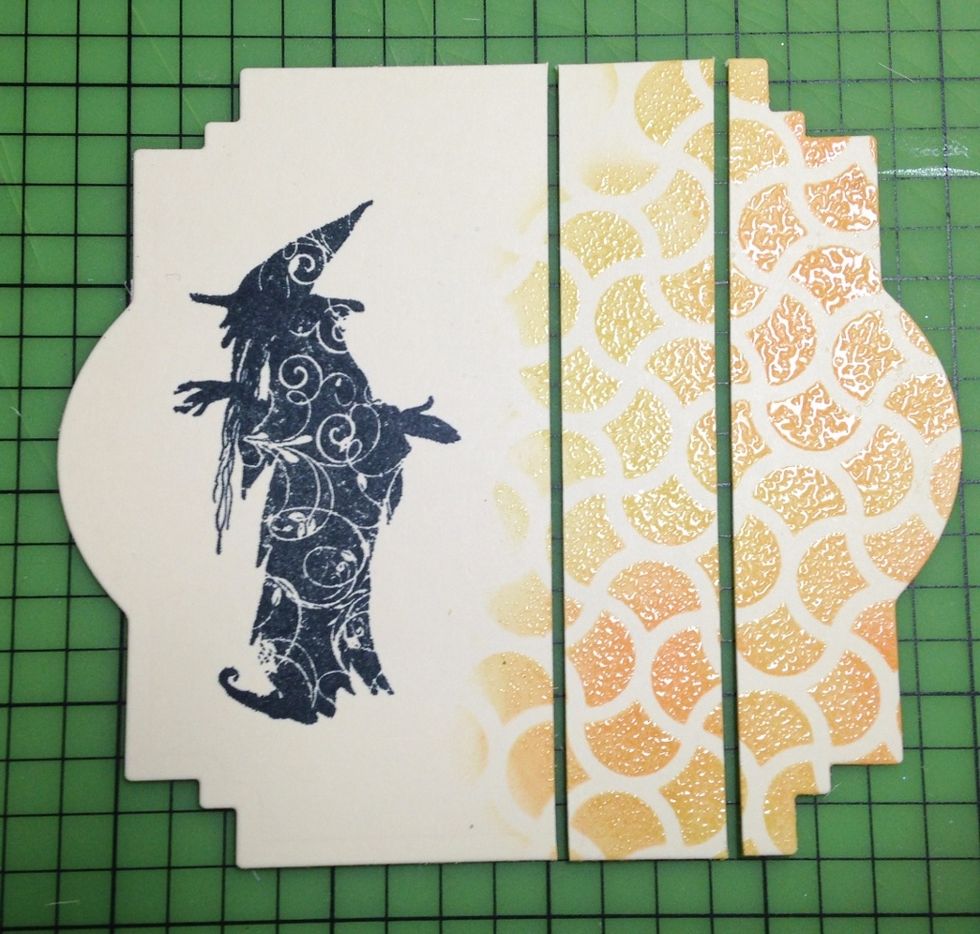 cut label again from the widest, roundest part of the label at 1" from the right. reserve right side
tie green ribbon in hole in tag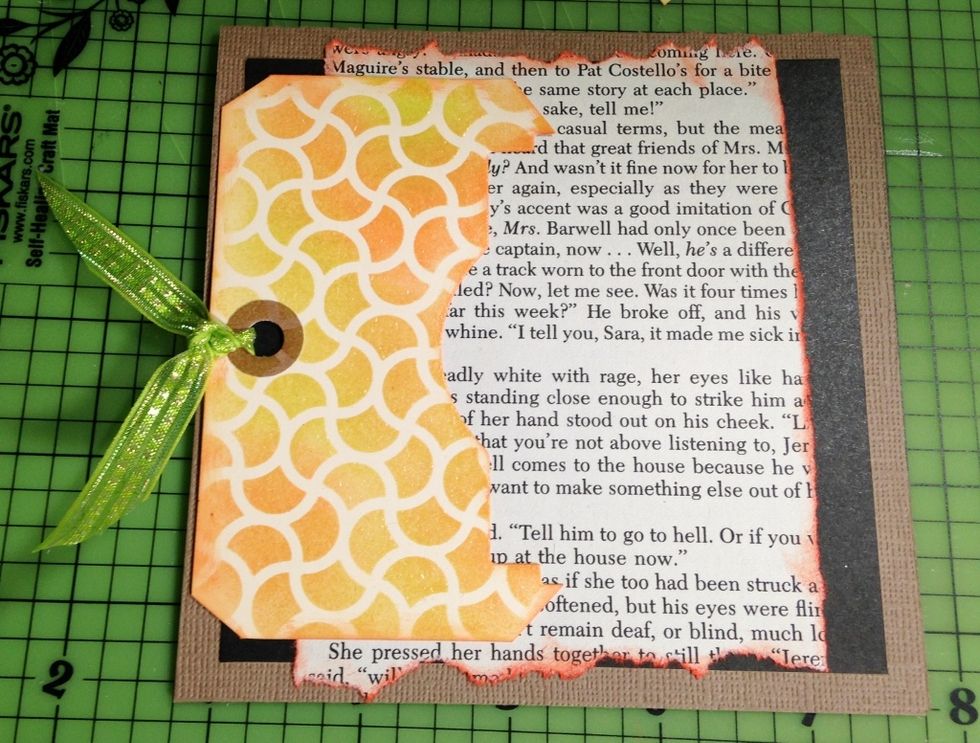 adhere hole portion of tag to left side of card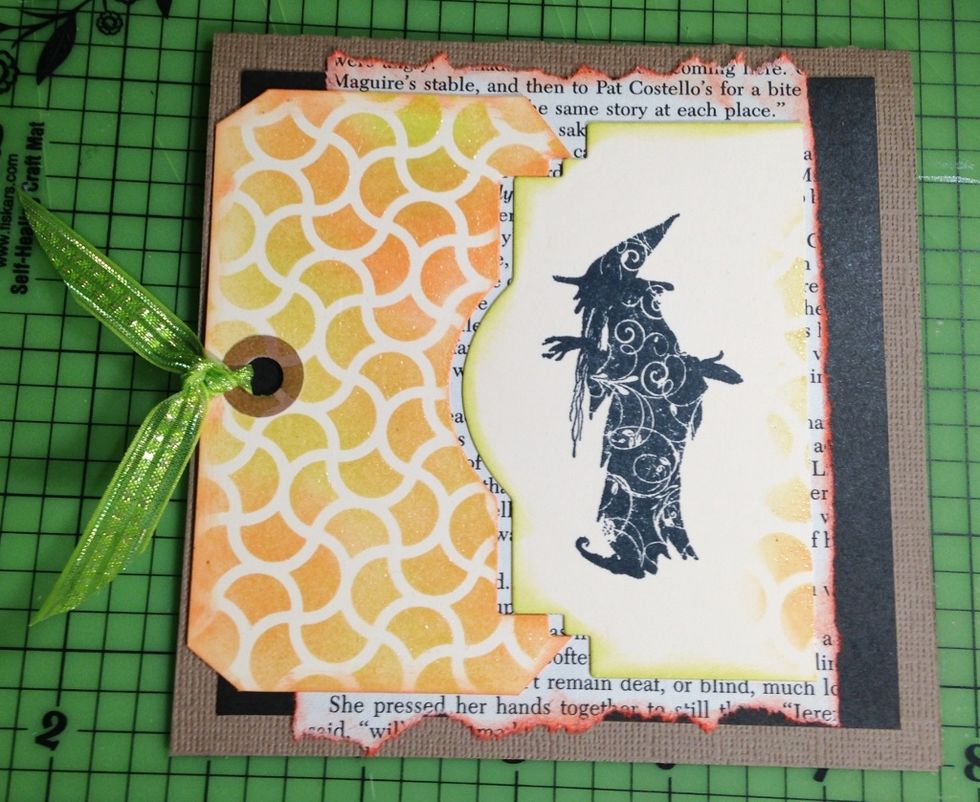 ink witch portion using Lemongrass Pigment Ink and adhere to card front about 1/8" away from first piece of tag.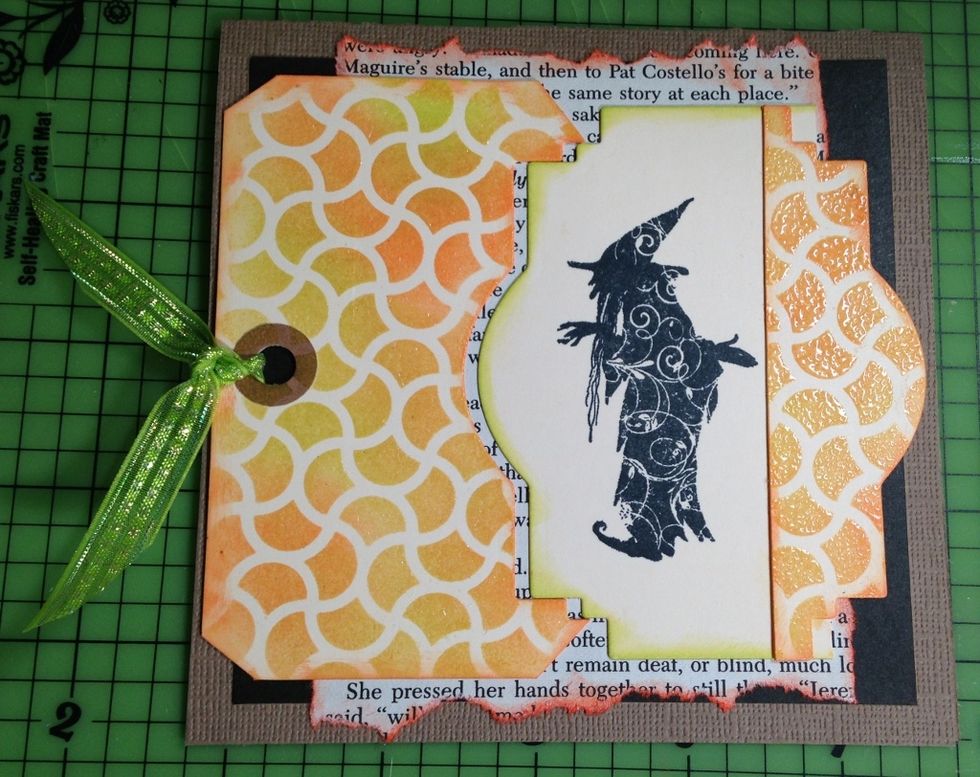 add right side portion of tag slightly overlapping right edge of witch piece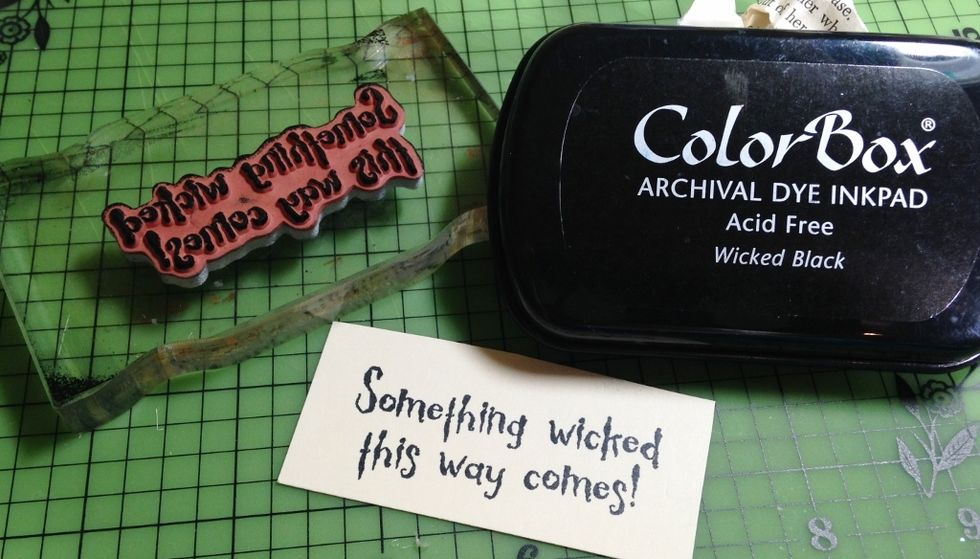 stamp sentiment using ColorBox Wicked Black Dye Ink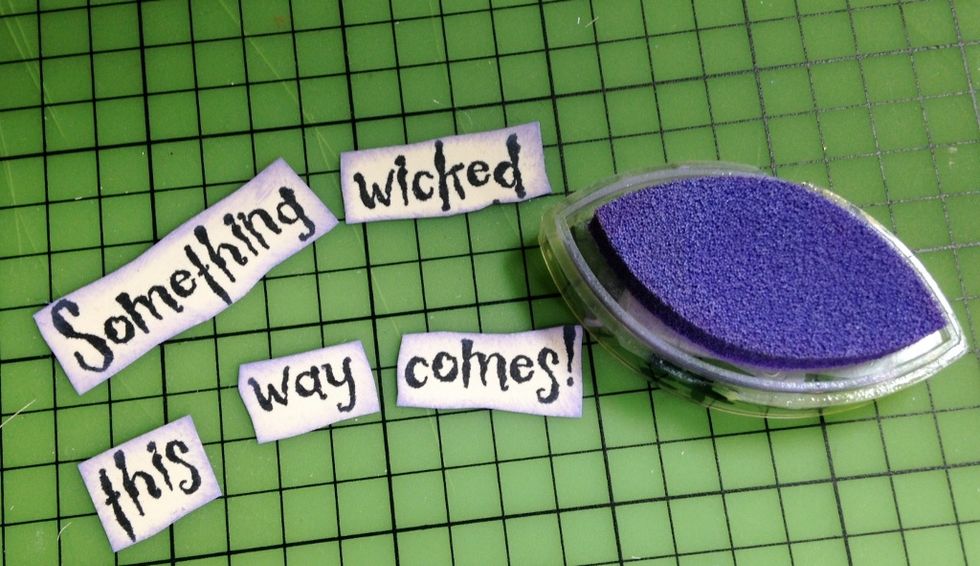 cut sentiment apart and ink edges using Lavender Pigment Ink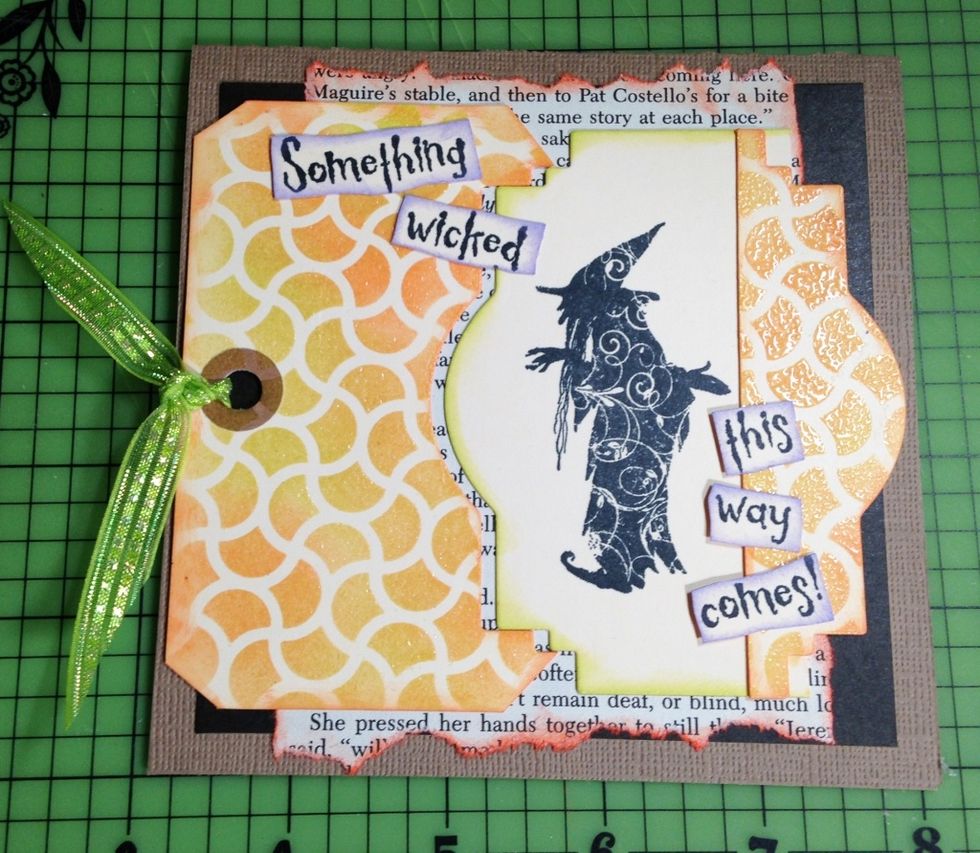 adhere sentiment to card as shown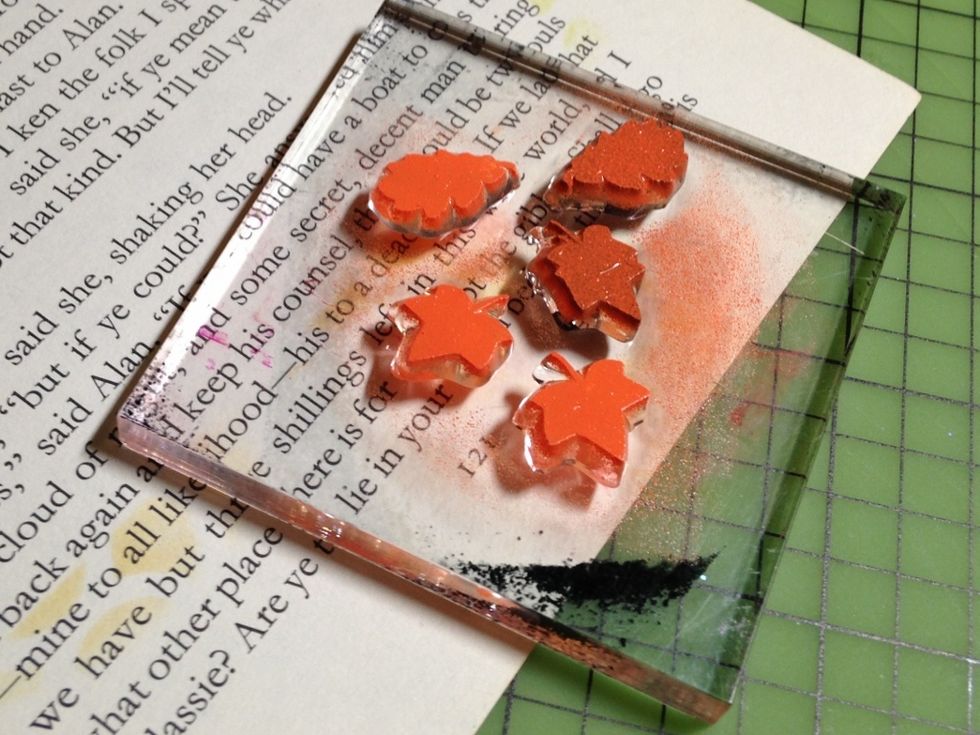 ink mini leaf stamps using Orange Pigment Ink
use ColorBox Stylus & Tips to tap on some Scarlet and Canary Pigment Inks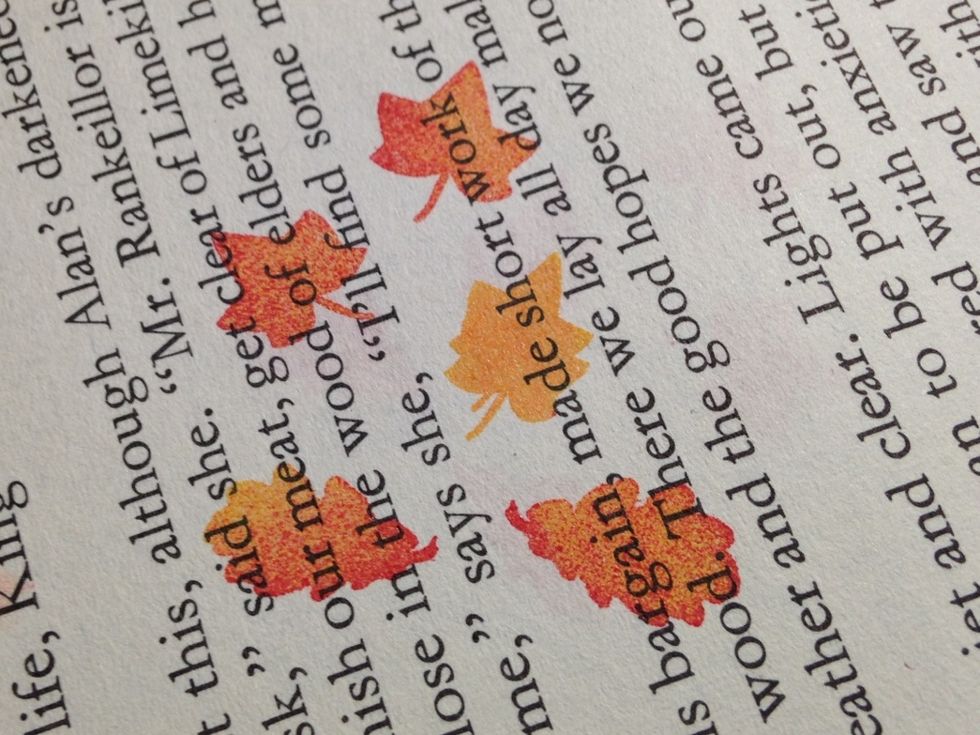 stamp leaves on book page and emboss using ColorBox Clear Embossing Powder. stamp and emboss 10-12 leaves and cut out
adhere black swirls to lower portion of card, then arrange and adhere leaves along swirl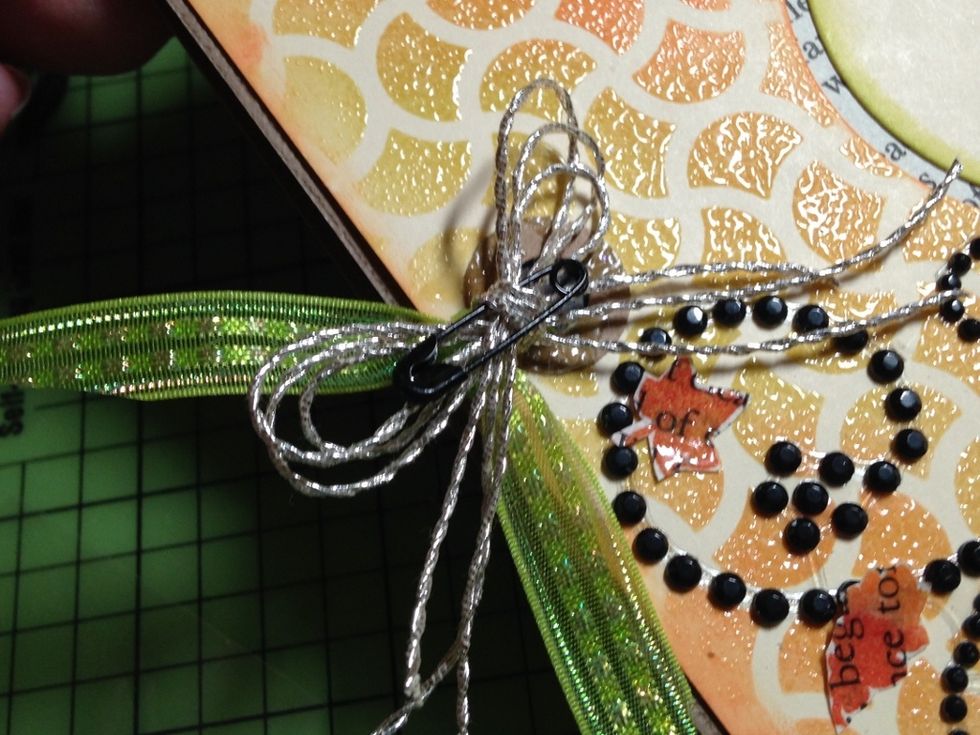 add silver cording bow with black safety pin at center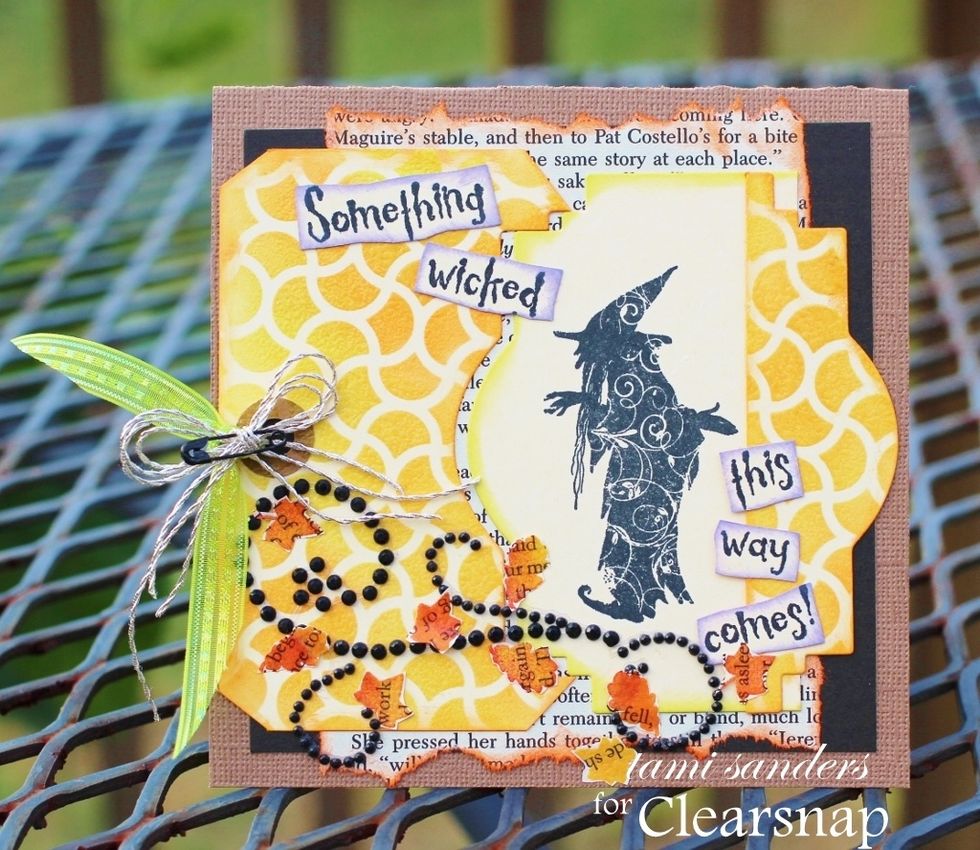 finished card - www.clearsnap.com - www.tamisanders.com - tami sanders * paper crafter
ColorBox Pigment Ink: Mango Tango, Lavender
ColorBox Pigment Ink: Lemongrass
ColorBox Pigment Ink: Scarlet, Canary and Orange
ColorBox Archival Dye Ink: Wicked Black
ColorBox Embossing Powder: Clear
The Crafter's Workshop: TCW431s Ripples
The Stamps Of Life: Leaves4Fall
Hampton Art: Graphic 45: Steampunk Spells 1
Hampton Art: Graphic 45: A Grimm Fairytale 2
Want2Scrap: Black Swirls
Spellbinders: NestBilities: Labels Twenty-Two
Bazzill: Brown and Black Cardstocks
Beacon's 3-in-1 Glue
8 1/2 x 4 1/8 Manila Tag
Silver Cording
Green Ribbon
Black Safety Pin
Book Pages
Trimmer
Scissors
Heat Gun
Tami Sanders * Paper Crafter
* i LOVE to craft * scrapbook, paper arts, mix'd media, jewelry, stamp and more. * i design for clearsnap and grafix. * i also teach