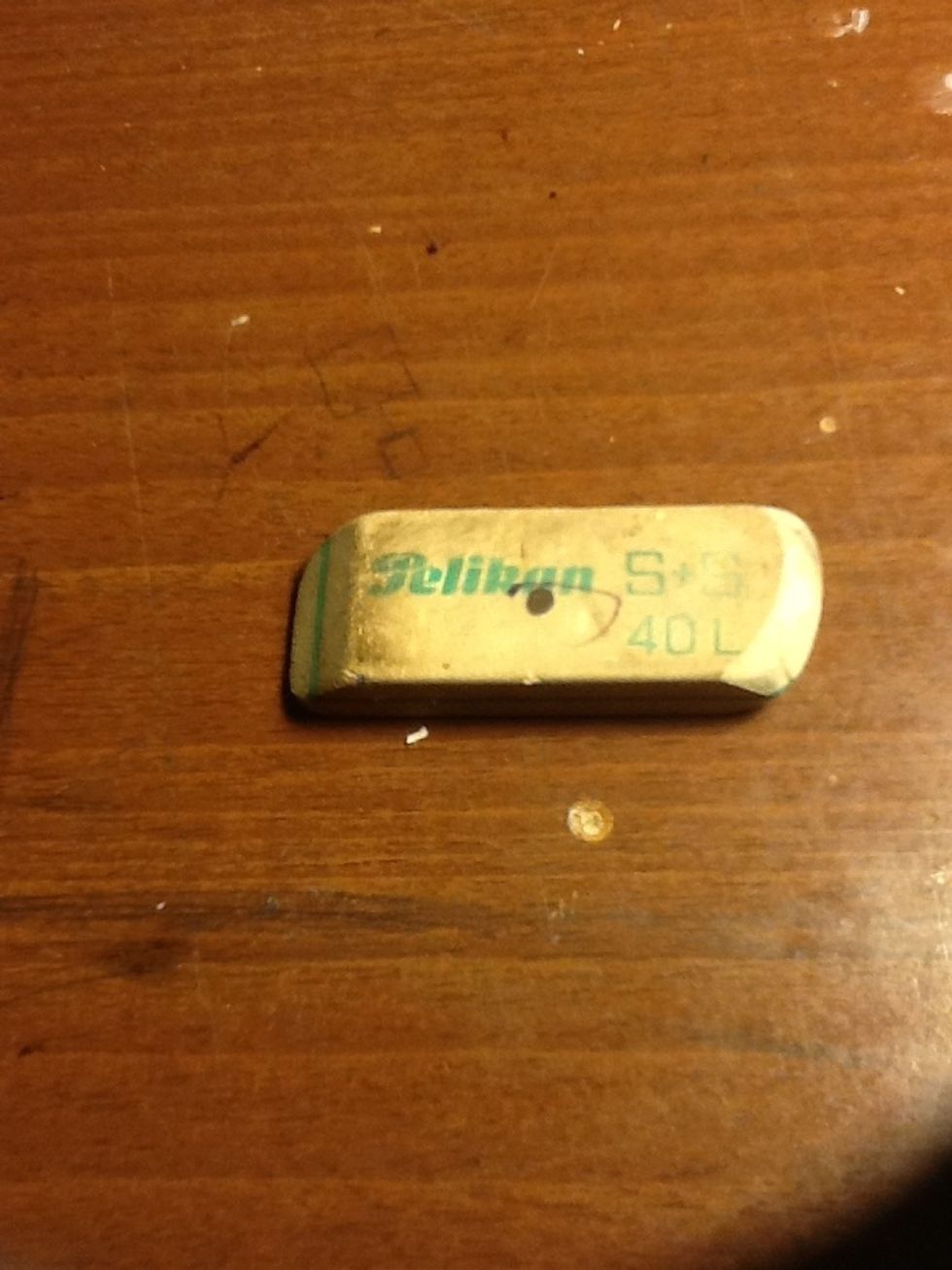 Find an eraser, made of rubber.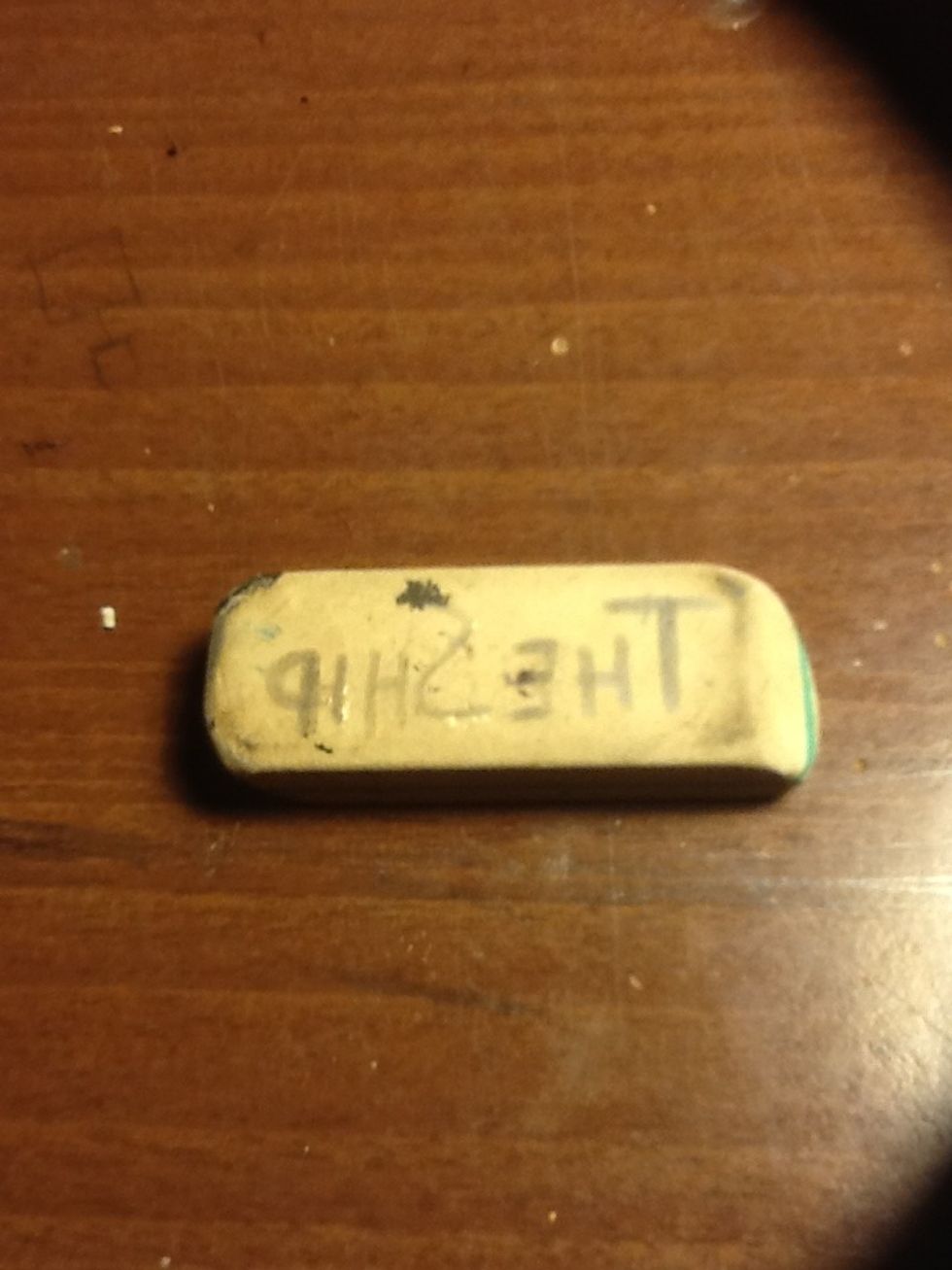 Write or draw on it. (remember to do it backward!)
And here start the fun part! Be patient and start cutting your words
Keep cutting.remember to be very careful,unfortunally there's not an undo button!
The stamp is ready. We could put it on a support to hold it better in your hand.
Glue the eraser to the tape case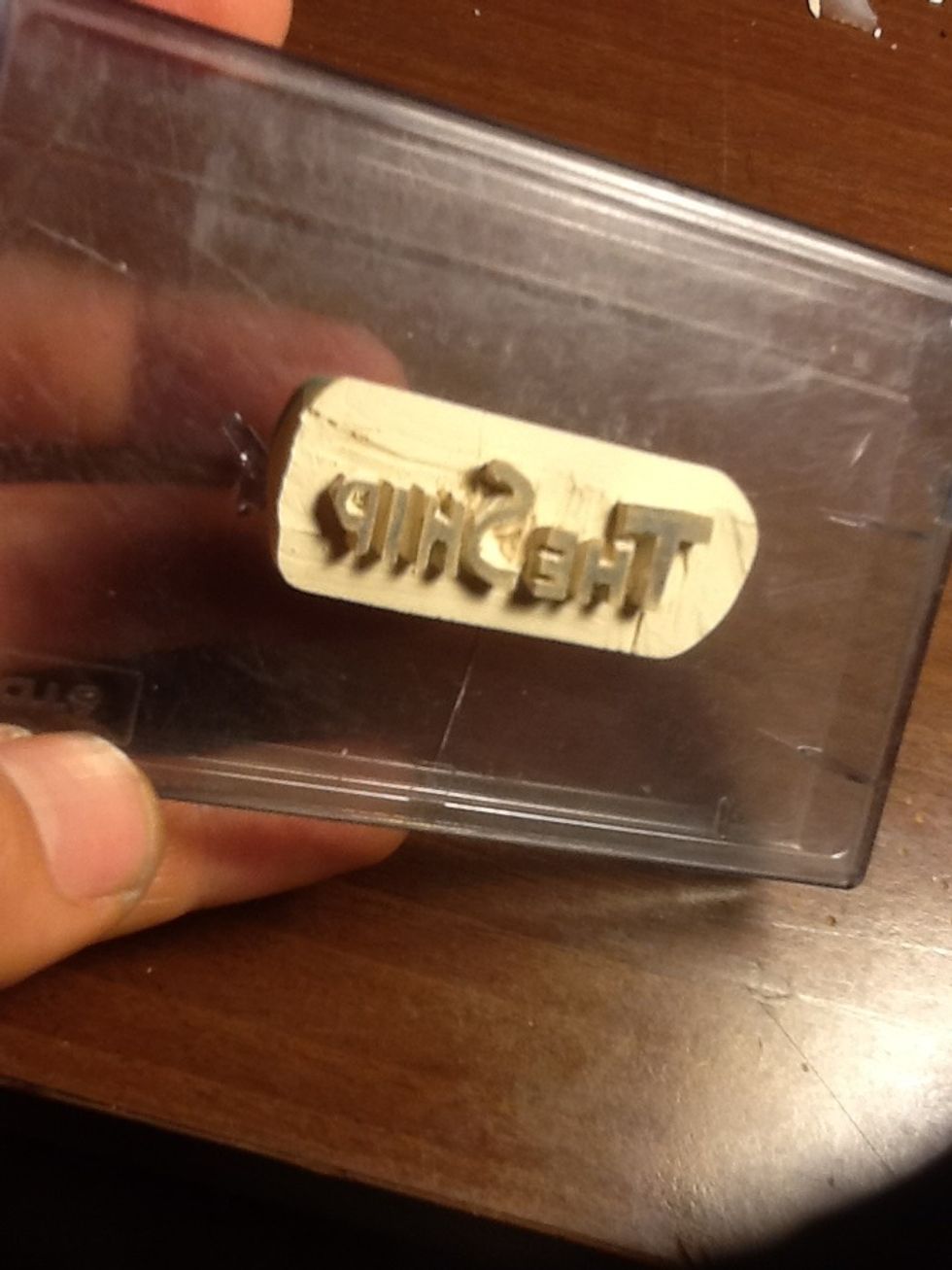 The stap is now ready! Time to try it with the ink..
It works! Now Im going to add a ship..
Et Voilà. It' s grungy and dirty, that's why i like it so much!
1.0 Eraser
1.0 Cassette tape case
Some ink
1.0 Cutter
Some super glue