The amounts listed are approximate, as I prepare this dish a little bit different, each time I make it. These measurements will make a large casserole that can feed several people.
10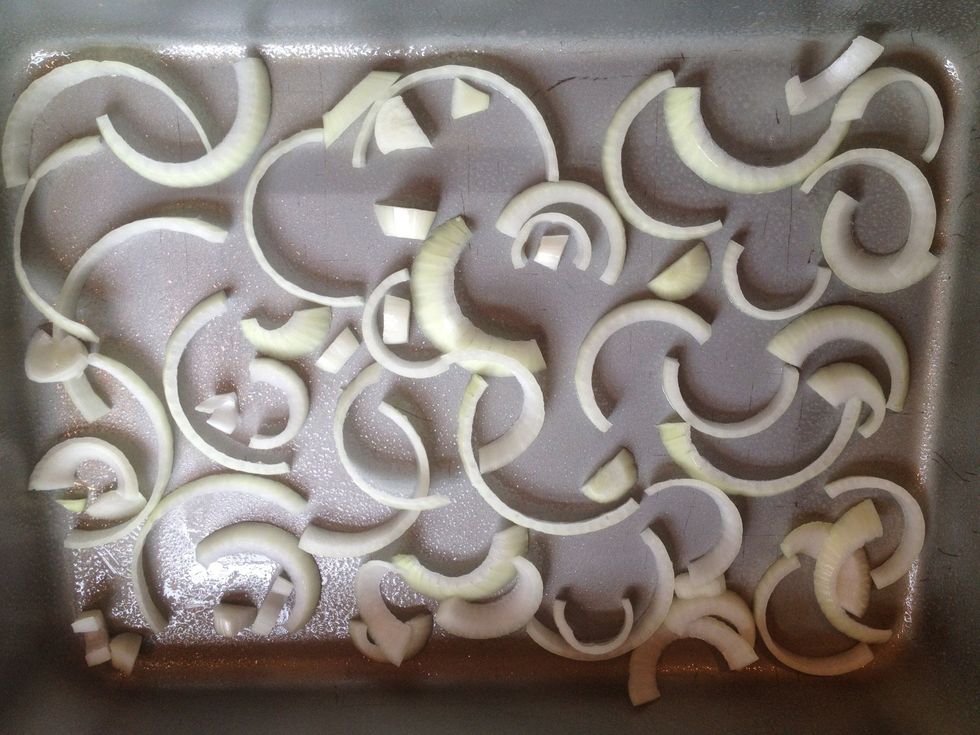 Spray your baking dish/pan with a non-stick cooking spray. Cover the bottom with a thin, loose layer of sliced, raw yellow onions.
Sprinkle a light layer of dry quinoa on the bottom of the pan. It will absorb the liquid from the vegetables while they're baking and prevent your dish from becoming watery.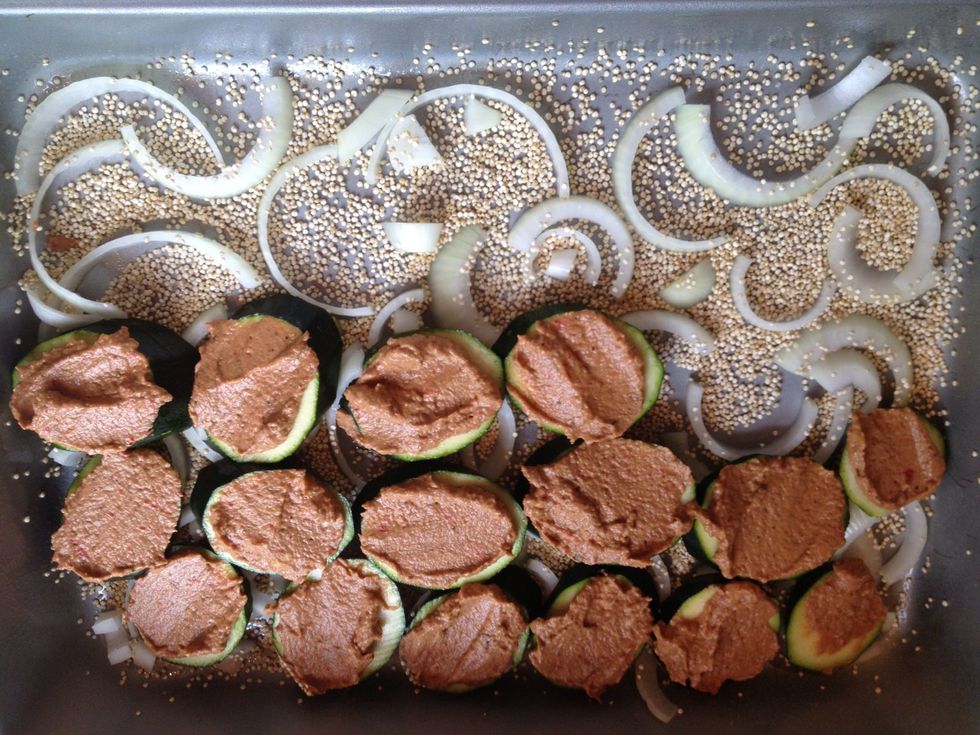 Spread a layer of baba ganouj on squash slices and arrange them on top of the onions. I made this baba ganouj from roasted eggplant, roasted red peppers, garlic, lemon juice, olive oil, and tahini.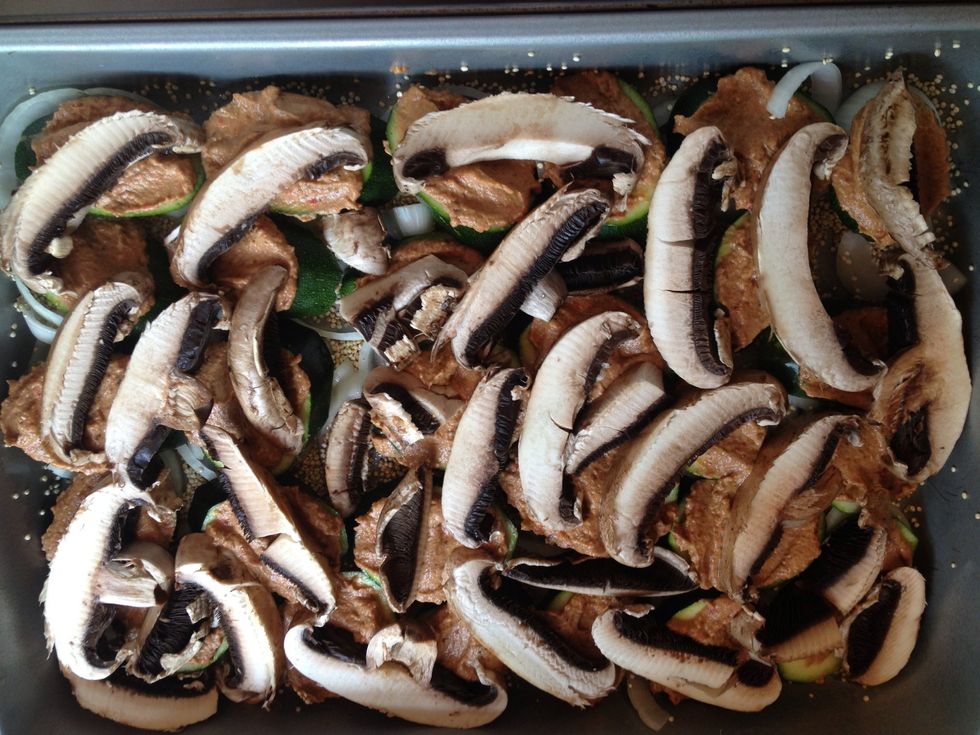 Slice the portobello mushrooms and arrange them in a layer on top of the squash. Sprinkle with salt, if desired.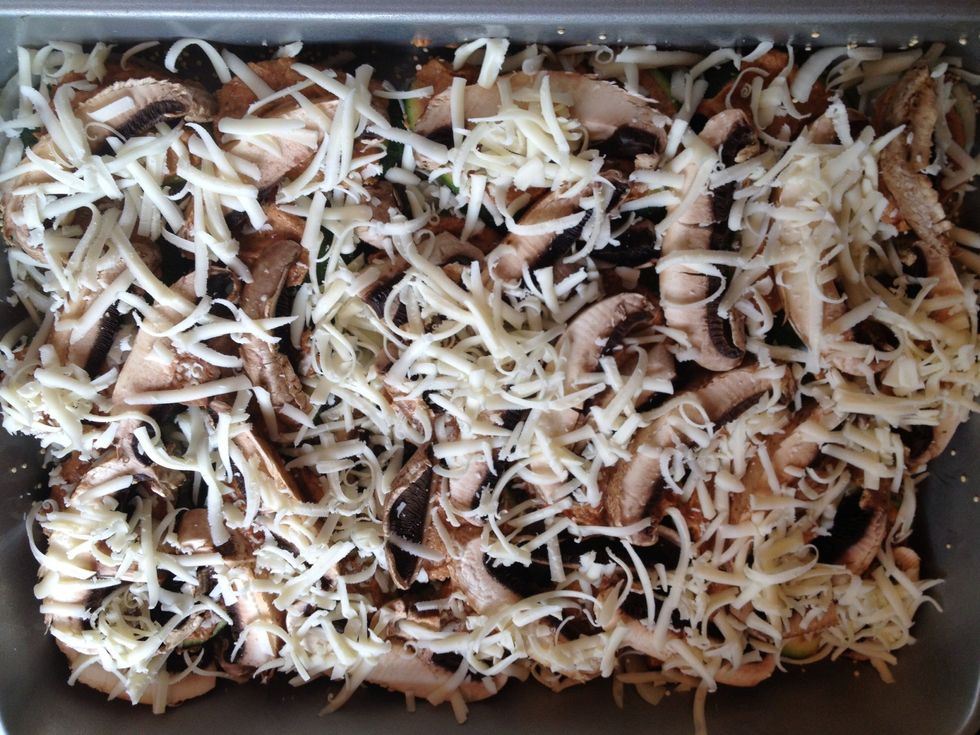 Add a layer of shredded cheese and sprinkle another light layer of quinoa grains.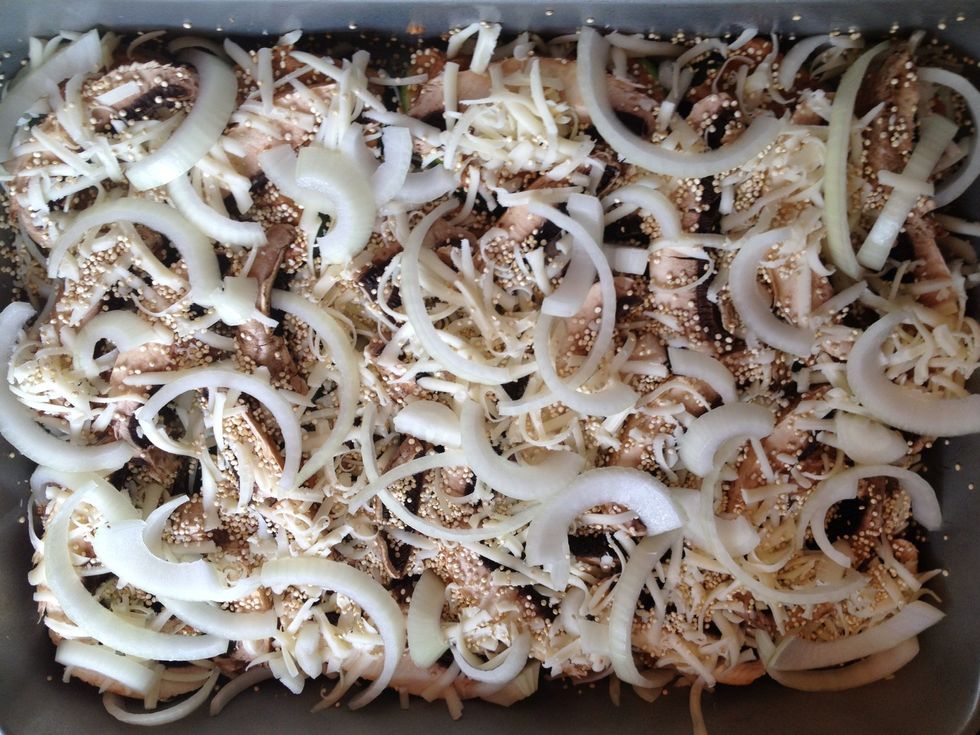 Add another layer of sliced onions and begin the stacking process for this second layer of ingredients.
Add another layer of squash, baba ganouj, mushrooms, quinoa, and cheese.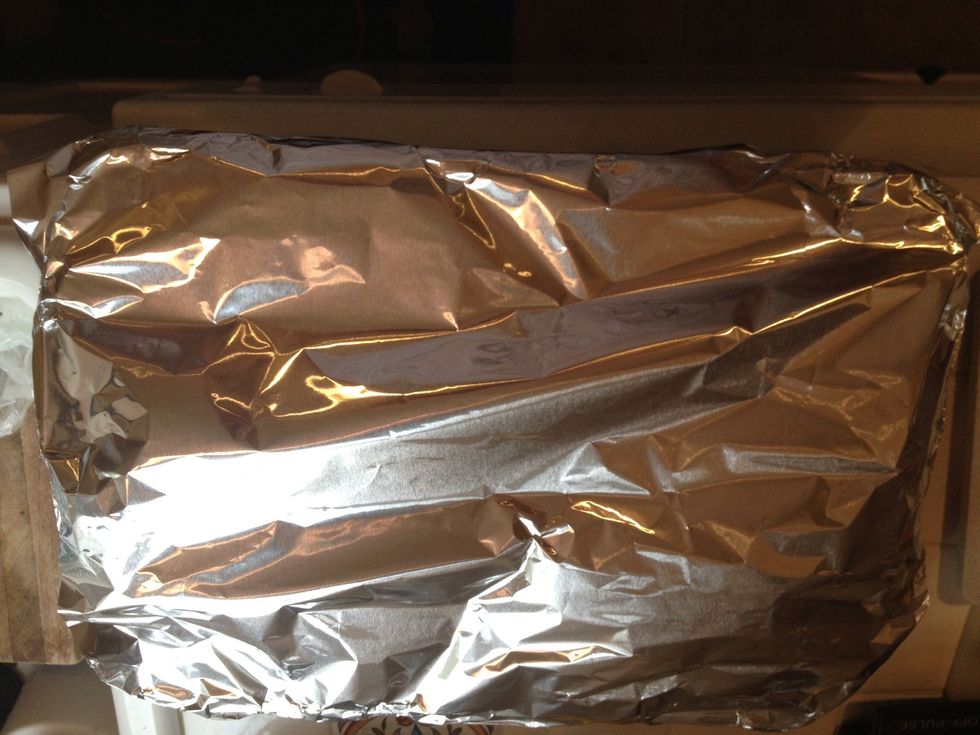 Cover the casserole loosely with a tented piece of heavy duty aluminum foil. Bake at 350F degrees until the vegetables are fork tender. Remove the foil and allow the top to get golden brown colored.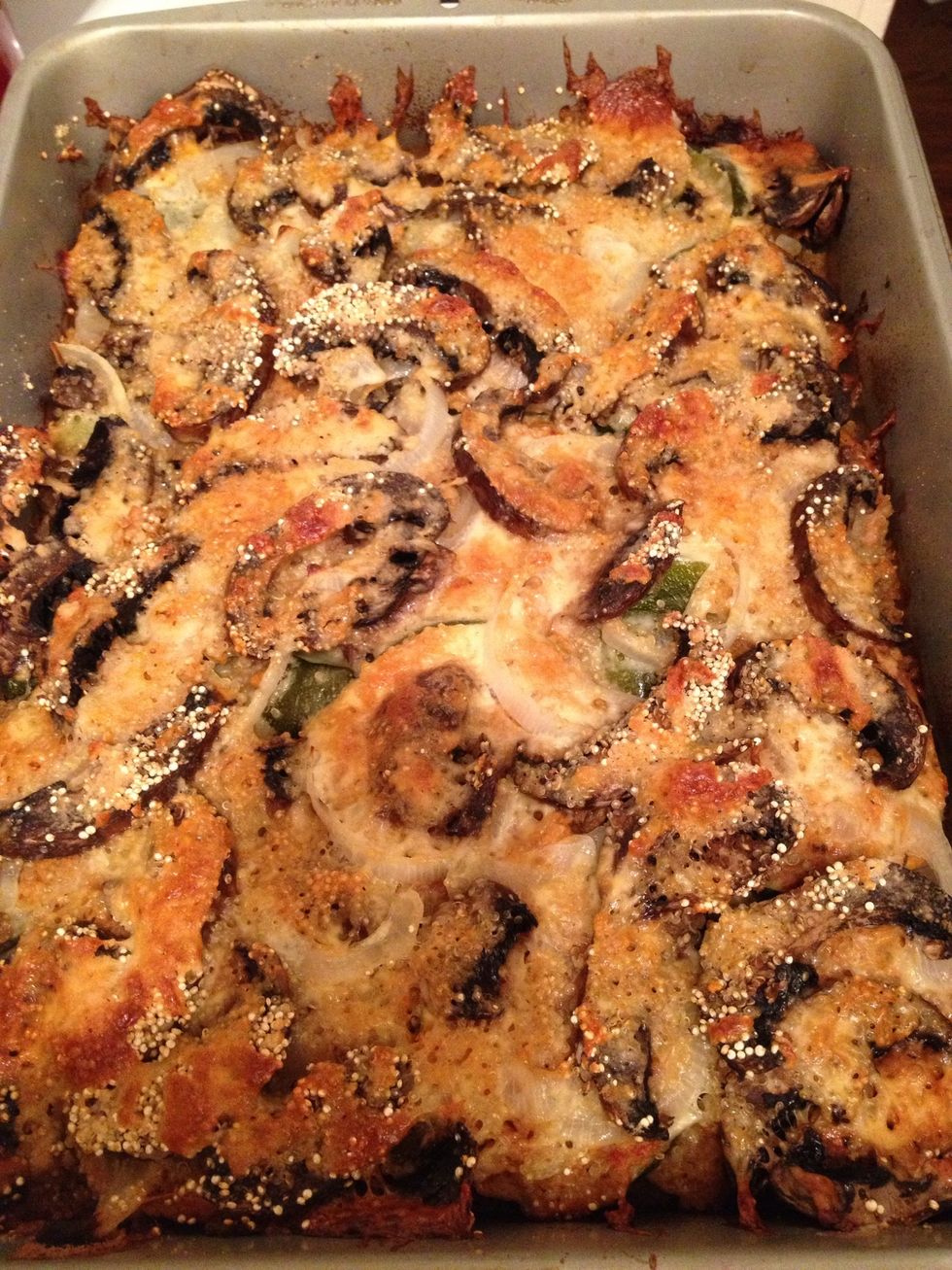 Let the casserole sit for a few minutes, so that the quinoa can absorb the excess moisture. Serve as a main dish or a side dish.
1.0 Large or 2 med onions sliced
4.0lb Summer squash
12.0oz Portobello mushrooms
8.0oz Dry quinoa
2.0c Prepared baba ganouj
1.0lb Shredded mozzarella cheese
Non-stick cooking spray
Ex-Large casserole dish
Pamela Tarango
I am a 27 year veteran of the teaching profession. Snapguide is the perfect creative outlet for me.