Beat the winter blues with this bright and fragrant Spring succulent garden. For more Spring inspiration and fun visit www.flowerschool.com.
21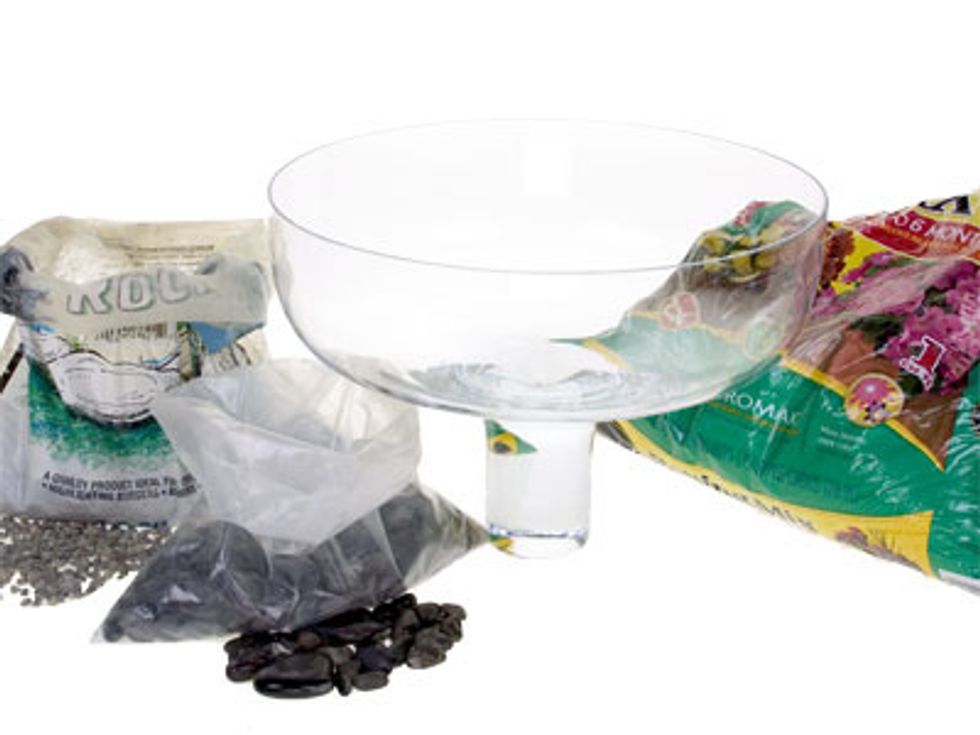 You will want to create layers within the container for drainage, first pea gravel, then larger rocks, and finally potting soil.
Remove all plants from their containers, taking care to not damage the root systems of the plants.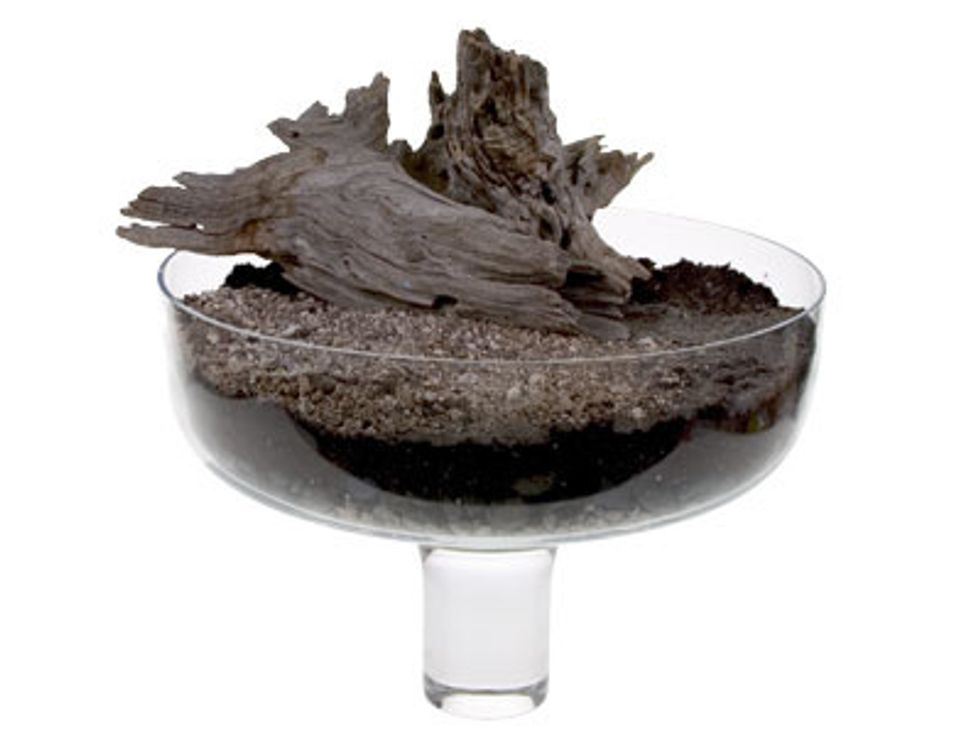 Place large interesting found objects first; keeping in mind spaces for your plants.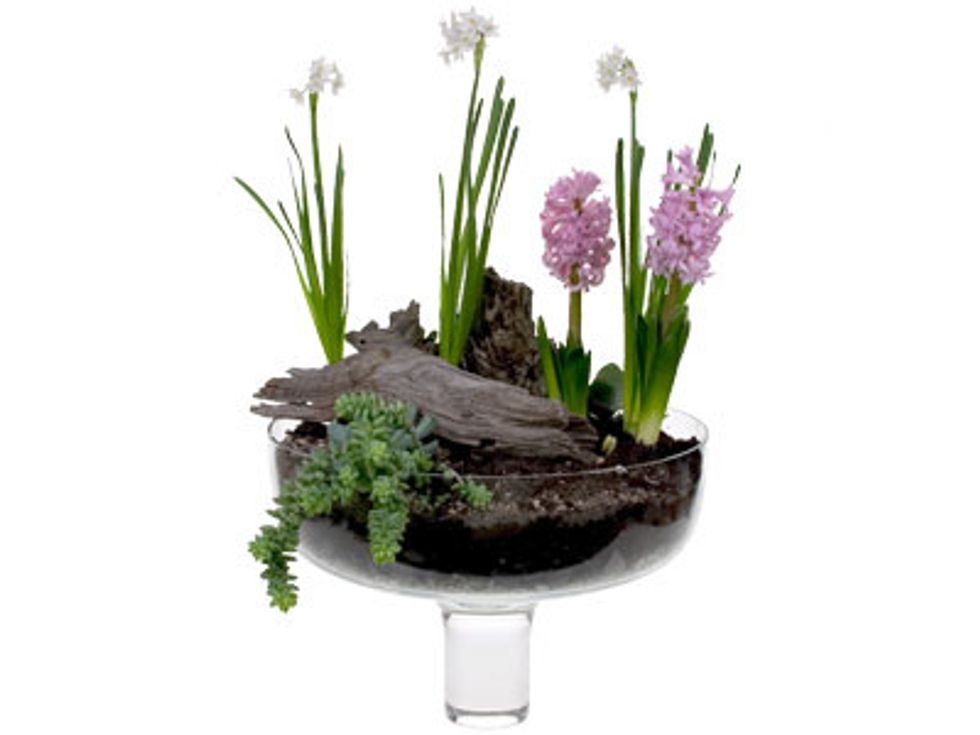 Place plants in groupings and scattered through the container for a natural woodland feeling.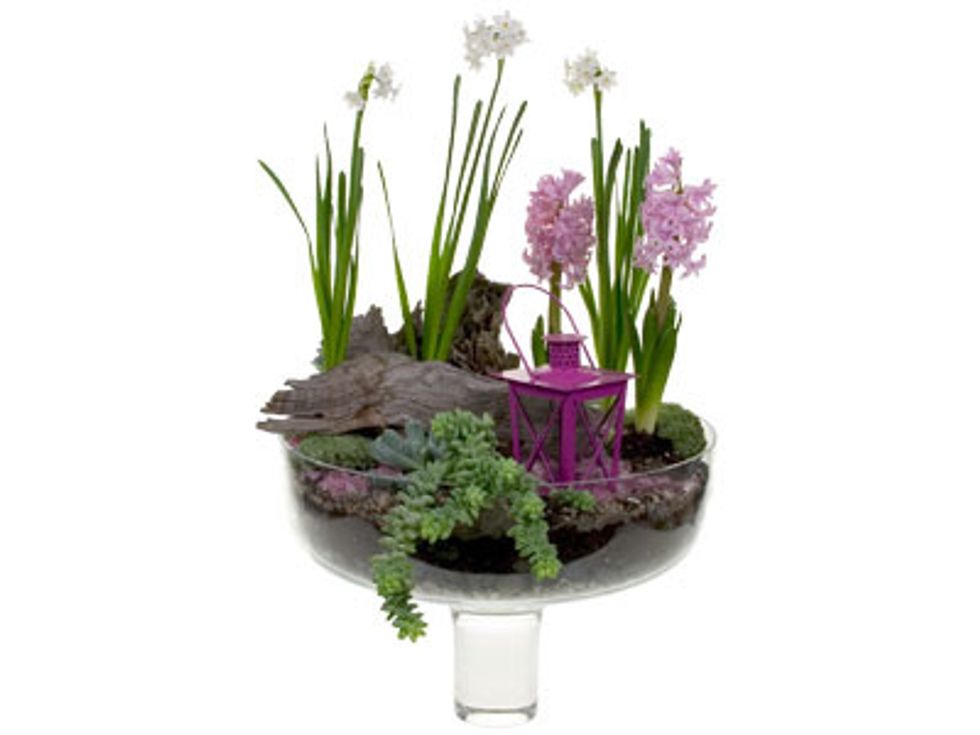 Lastly add extra treasures like moss, sea glass, rocks, and any other fun item that makes your garden sparkle.
1.0 Water tight container
1.0 Bag pea gravel
1.0 Bag large rocks
1.0 Bag potting soil
2.0 Succulent plants
2.0 Spring Bulb Flowers
Flower School
A creative and education resource for the floral industry. Inspiration-Instruction-Supplies-Video Library-DIY How-to's.