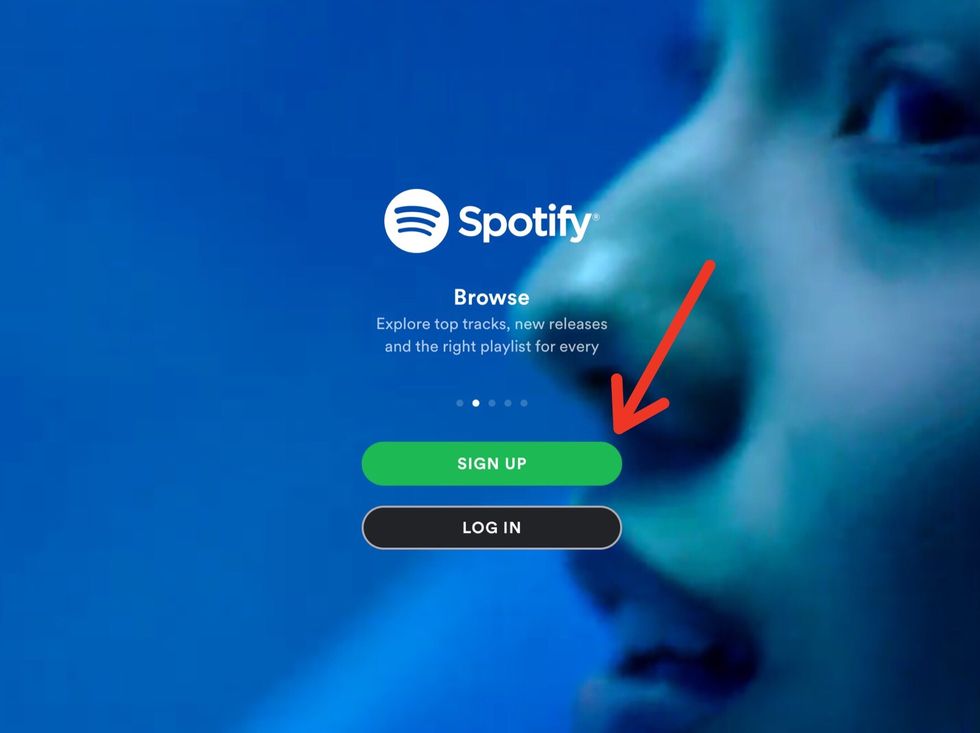 Right when the app downloads, this will be the first page you see. If you already have an account click "sign in", but if you do not have account click "sign up".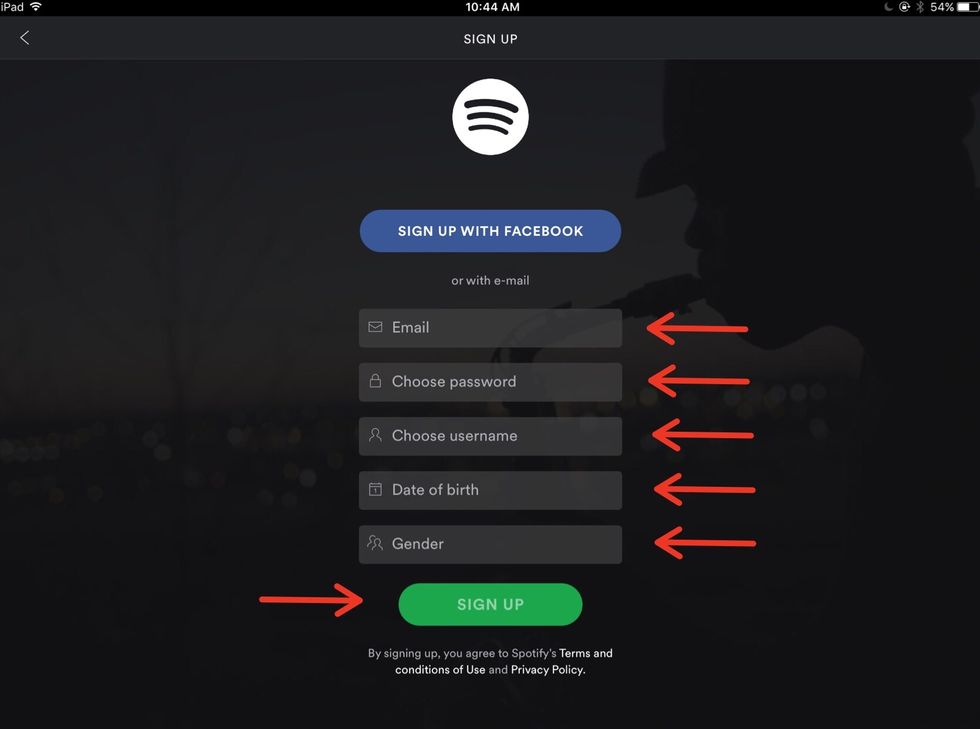 If you clicked "sign up" it will take you to this page. On this page, you will fill out the following information to create an account.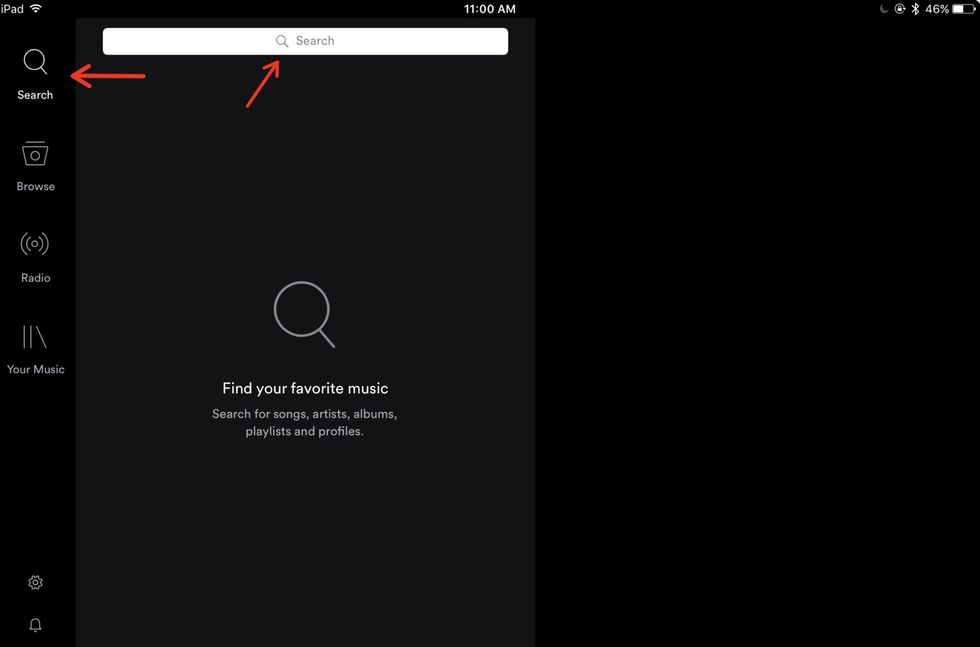 Once your account is created. Search any song you would like in the search bar, at the top of the screen.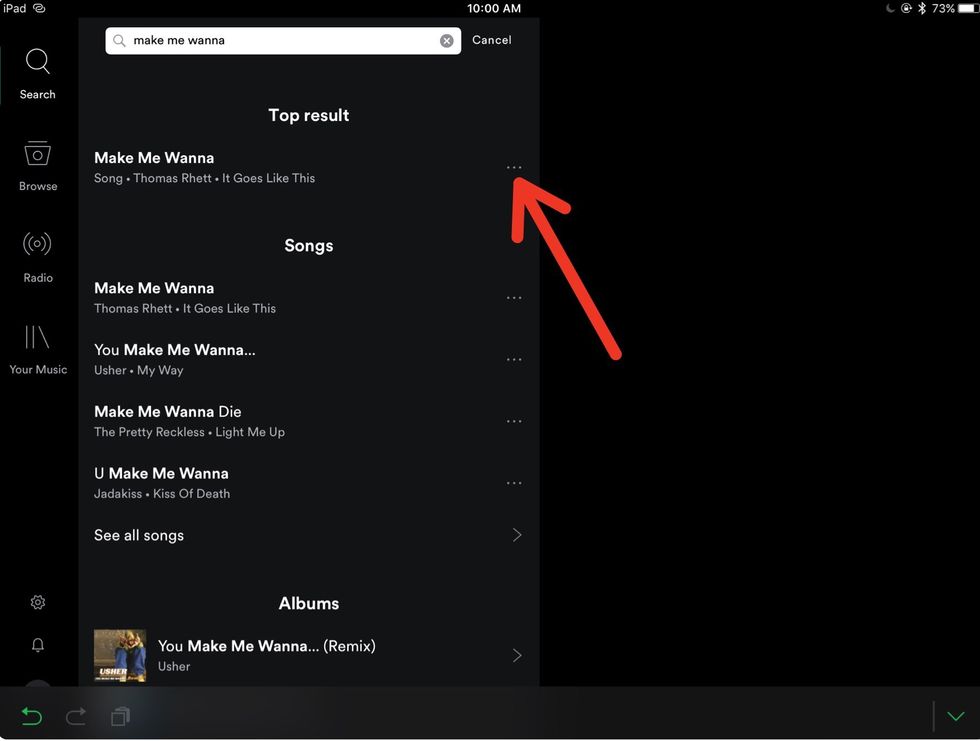 Next to the song there will be three dots. Click the three dots.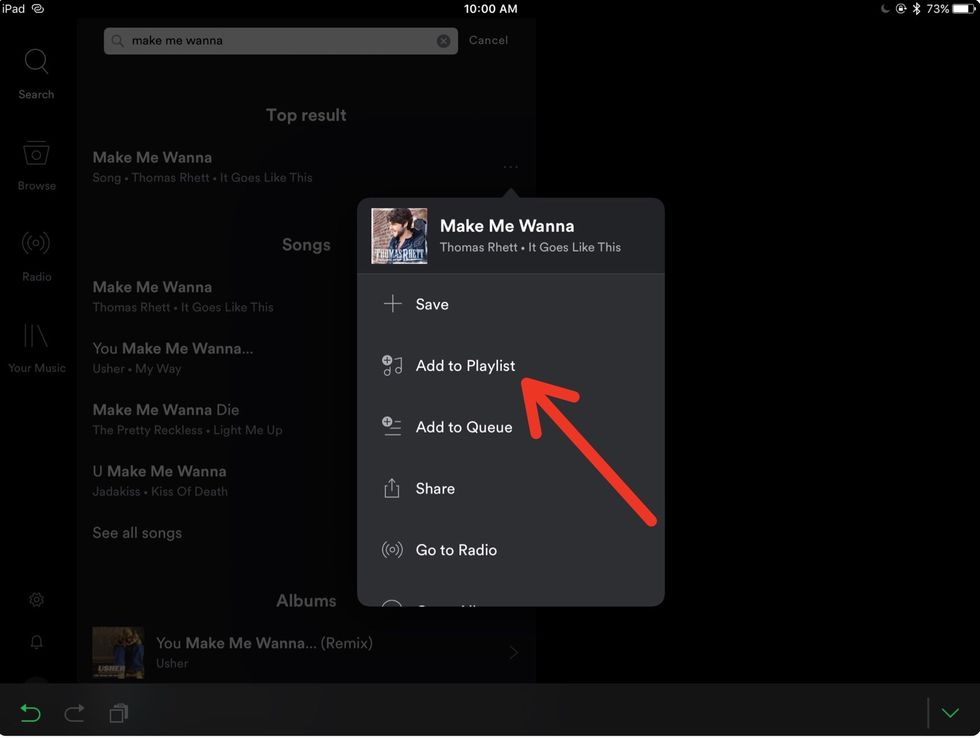 After clicking the three dots, this box will come up on your screen. Which gives you many options, to make a playlist click the option "add to playlist".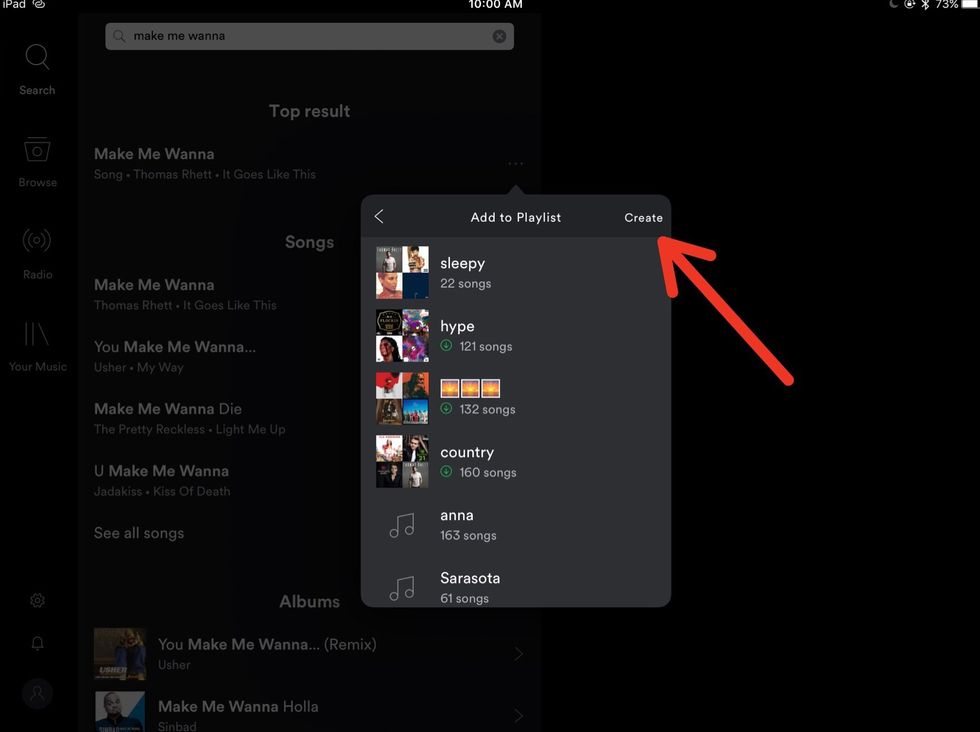 If you already have existing playlist you can add the song to any of those, but to make a new playlist click "create" in the top right corner of the box.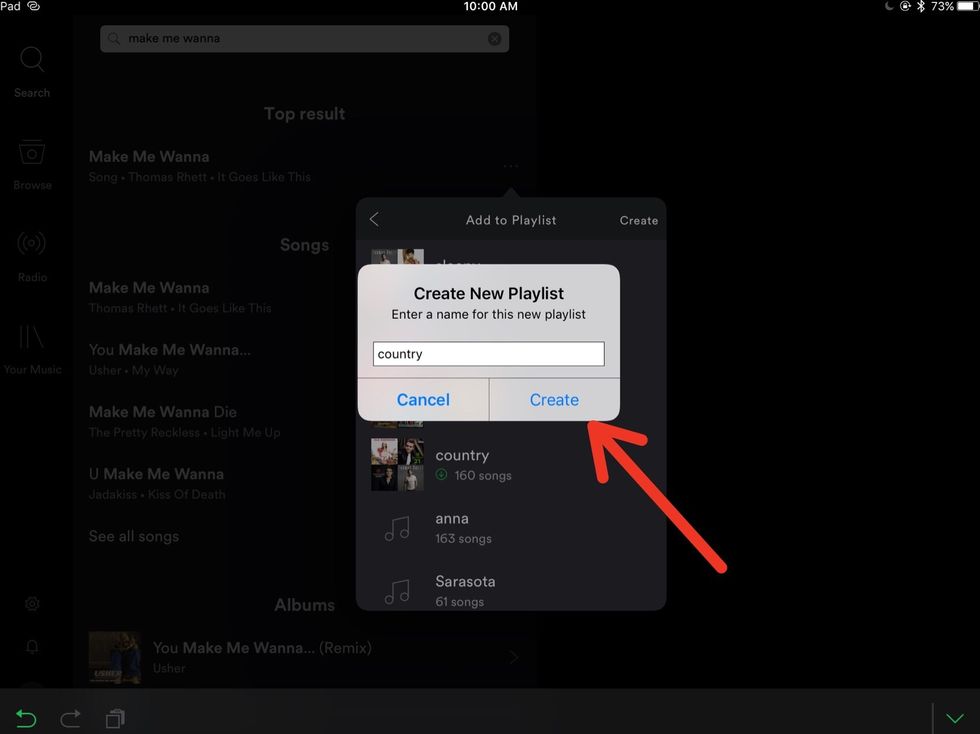 After you clicked "create", you may name the playlist any name you would like. Then click "create" once more.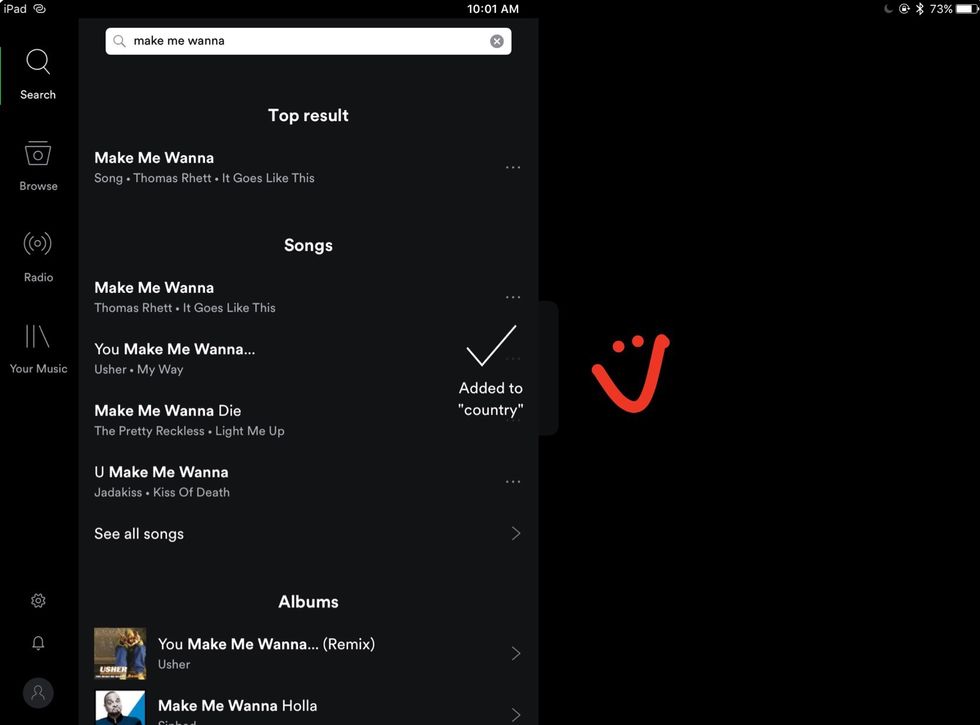 There you have it, your very own Spotify playlist.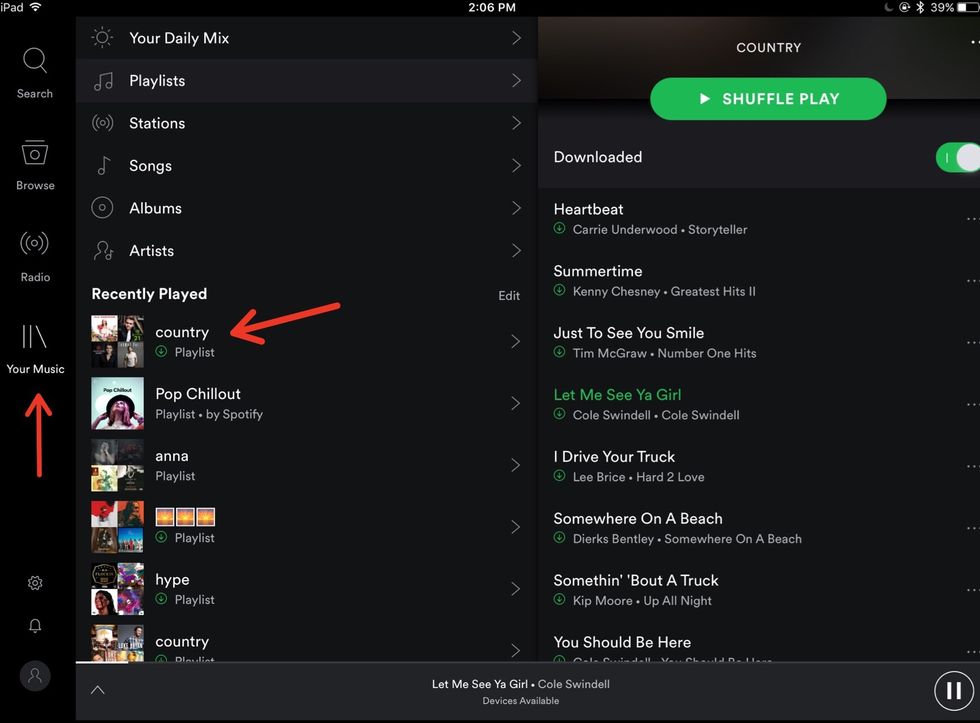 When you would like to listen to your playlist it will be listed under "Your Music". All of your recently played playlist will be listed. Click on which one you would like to jam to.
Your playlist will show up and you can click "shuffle play" and jam away.
A device
The app Spotify
Wifi