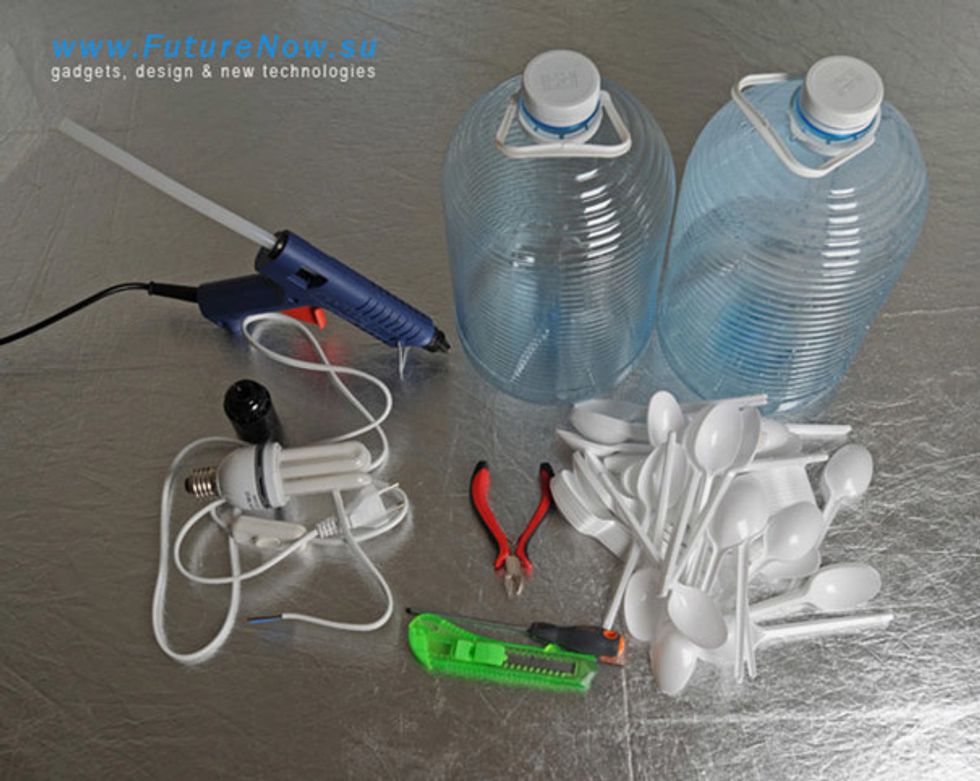 First, you will need this stuff. Don't worry if you cant see everything, the materials you will need are below.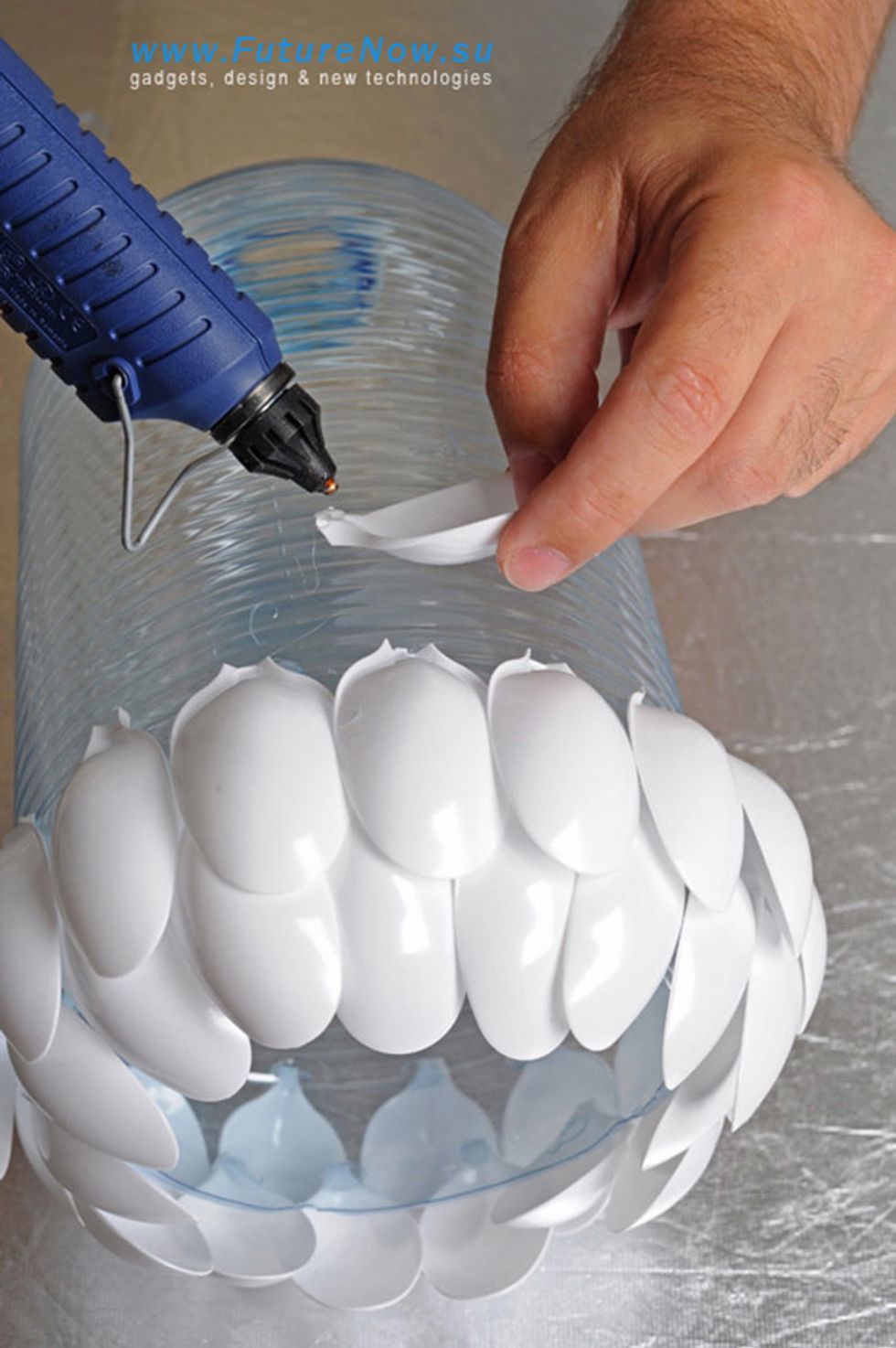 Cut off all the handles off the spoon and use the ends or the lamp. put glue on them and put them on the bottle like so.
Once you have done the whole bottle following the pattern in the last step, make something that looks like this and put it aside.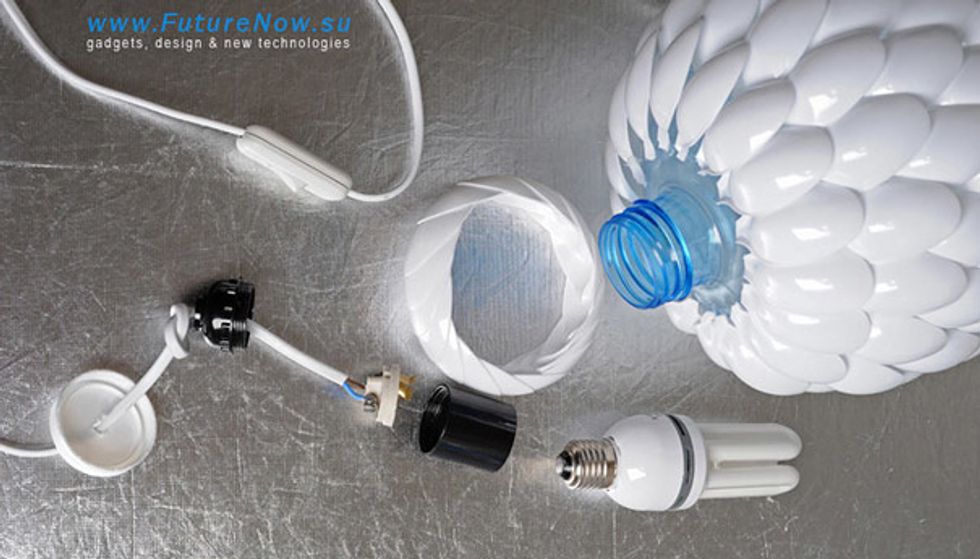 After you have done the last steps you should have these two things, the bottle and the ring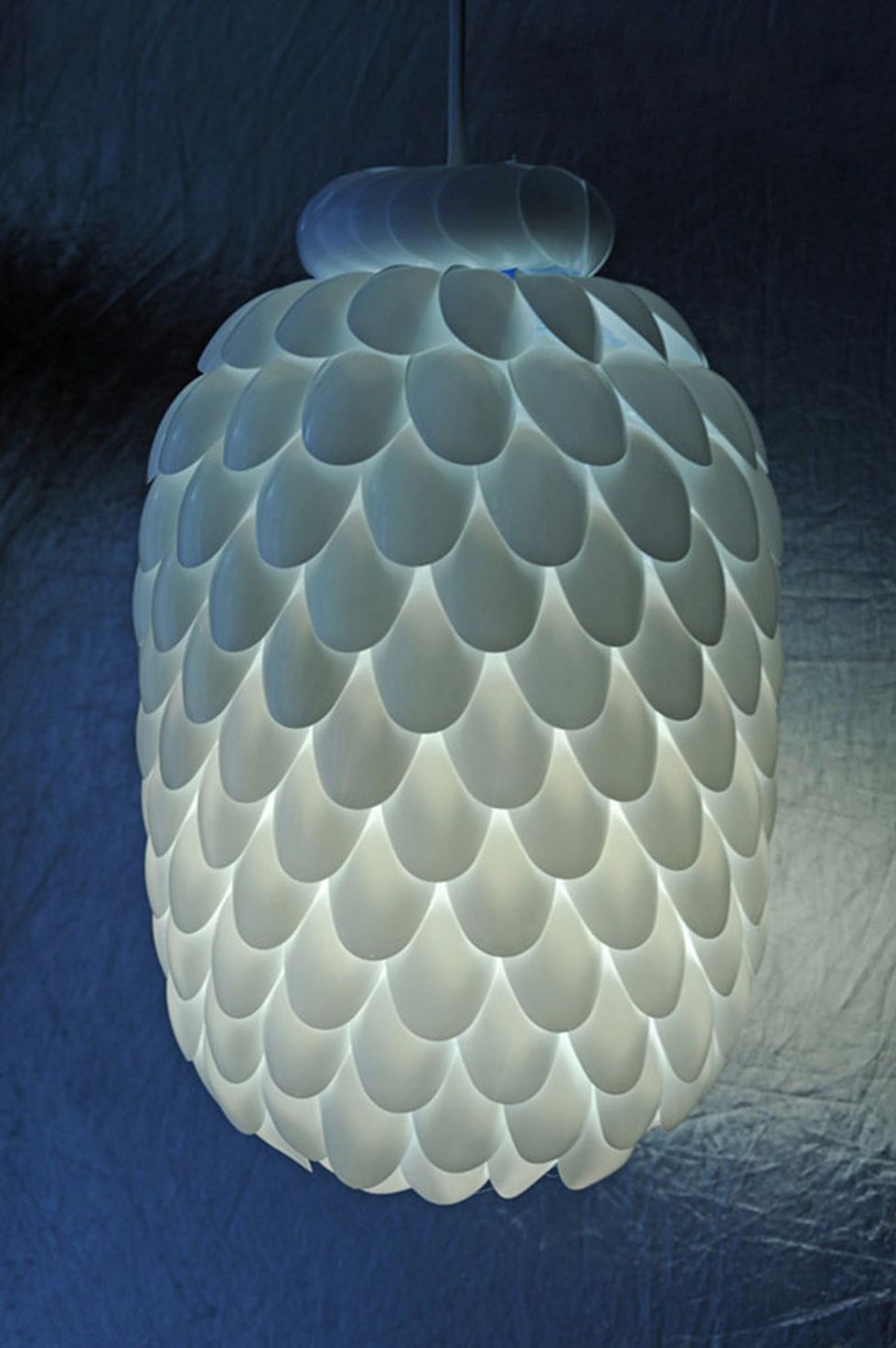 When you are finished, put a light inside it and it should look like this.
A 'million' plastic spoons
A big bottle
Glue
Scissors