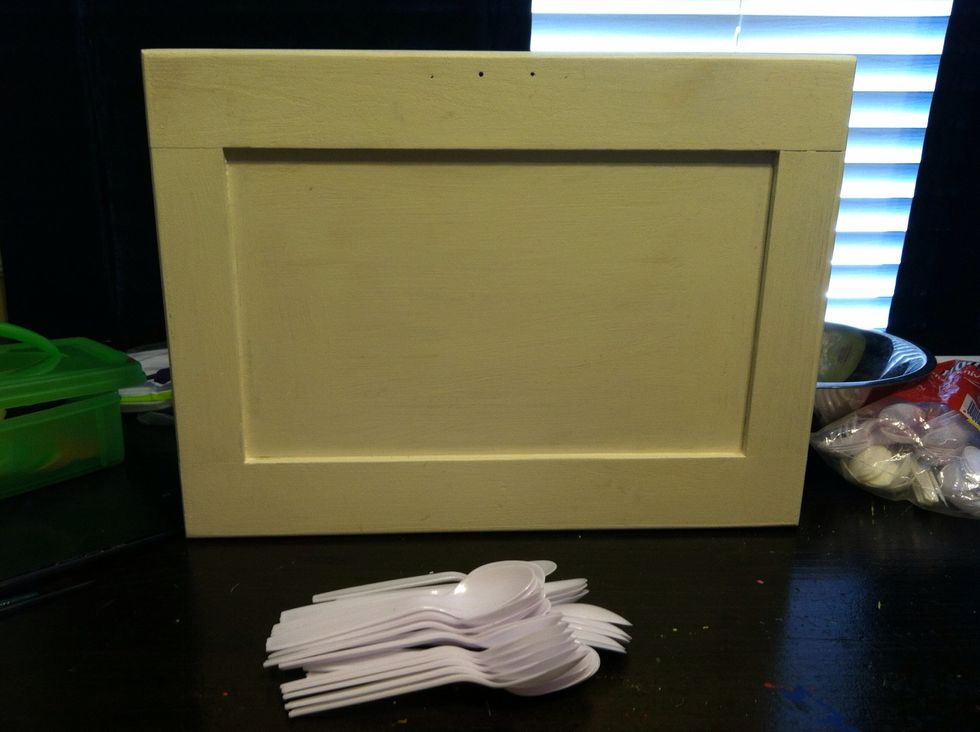 This was an old cabinet door I got for .50!!!
Using a wire cutter, cut the neck off all the spoons. I used about 6 bags.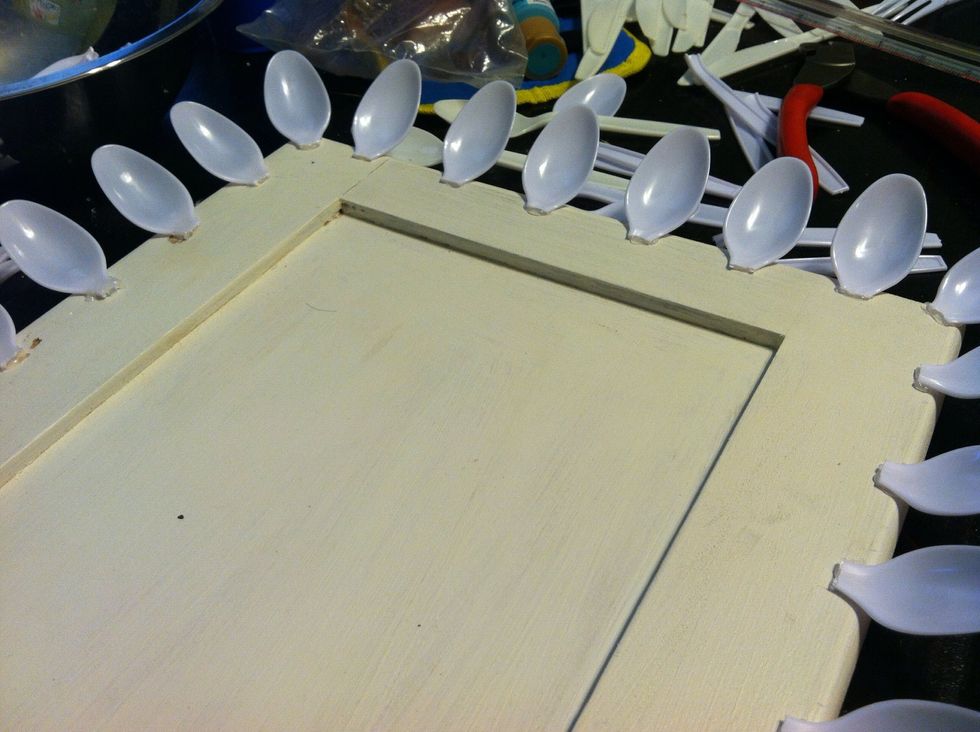 Hot glue leaving a small space between each.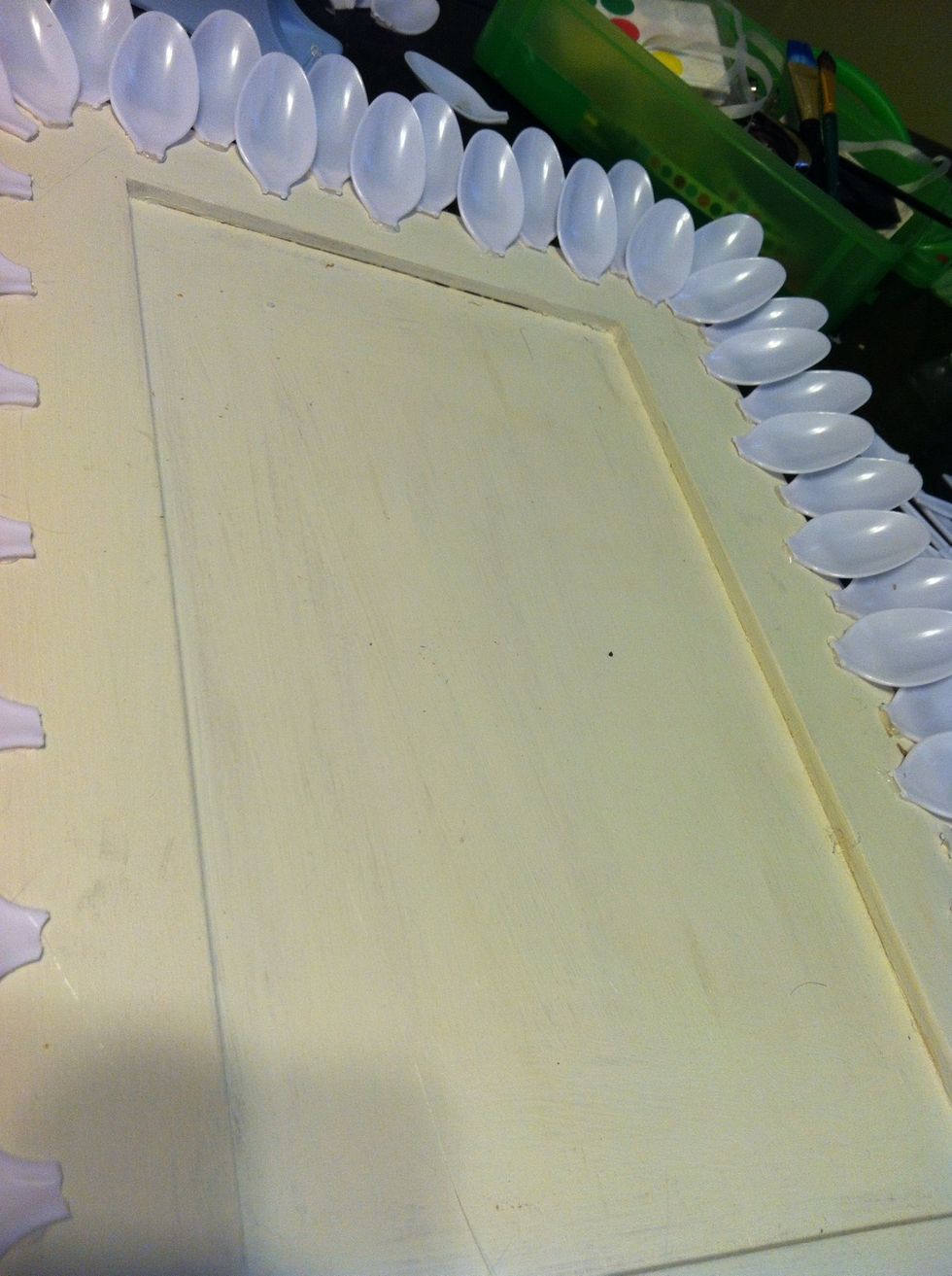 Fill in the gaps with the second row of spoons.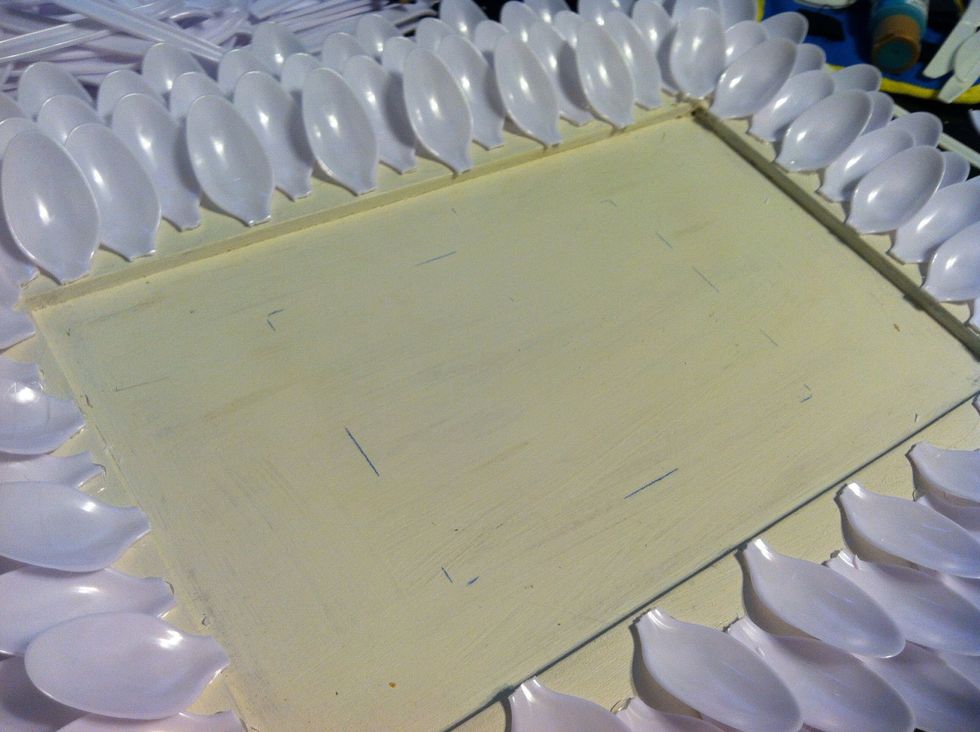 Keep going until you have it filled to the mirror's edge.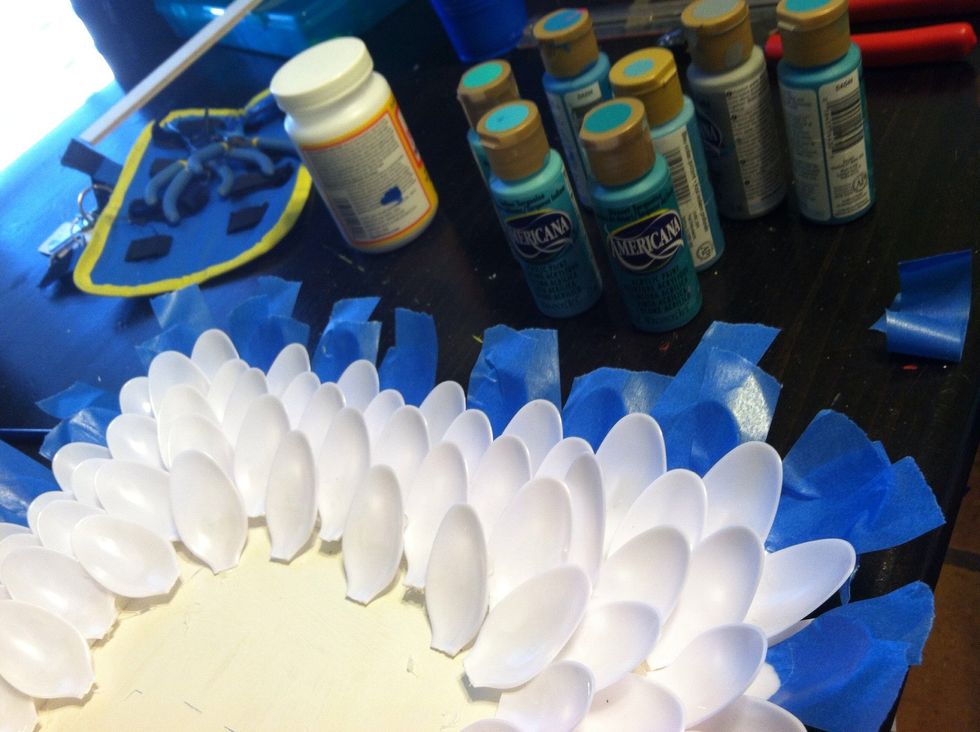 I used a gray primer spray paint, but depending on the color you are painting it, you could use white.
Once primed, paint the darkest color starting in the center then work your way out.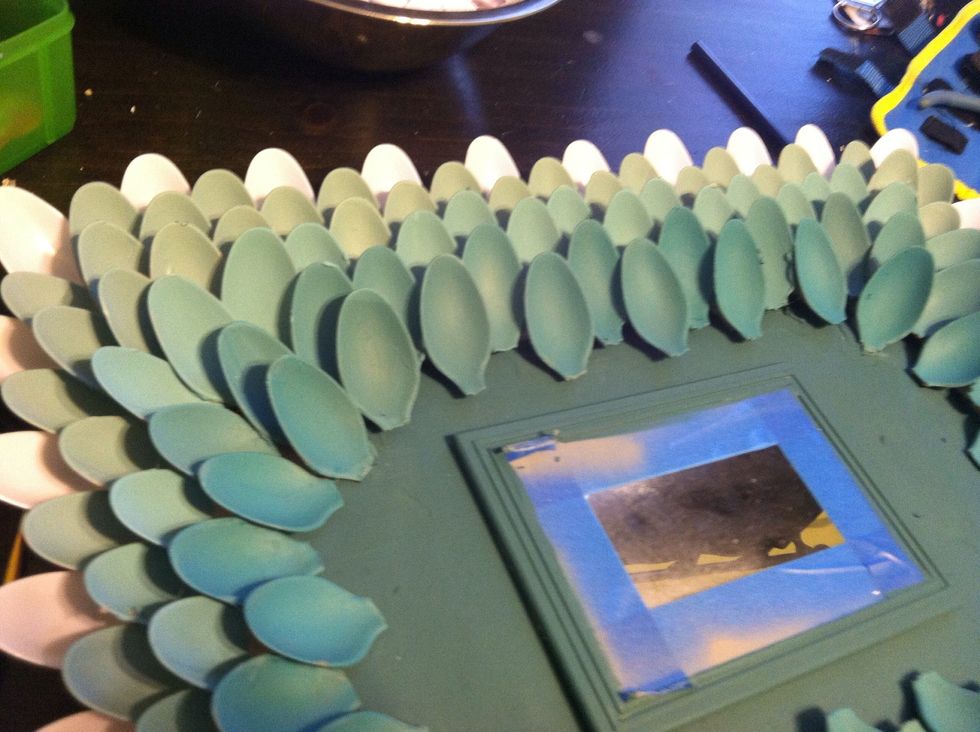 I painted 3 layers of spoons one color before adding white paint to make the next 3 layers.
One you have the layers, take it outside and spray with a gloss sealer.
Spoons
Wood base
Mirror
Acrylic Paint
Primer
Mod Podge
Heavy clippers for cutting spoons
Hot glue gun
Clear spray sealer