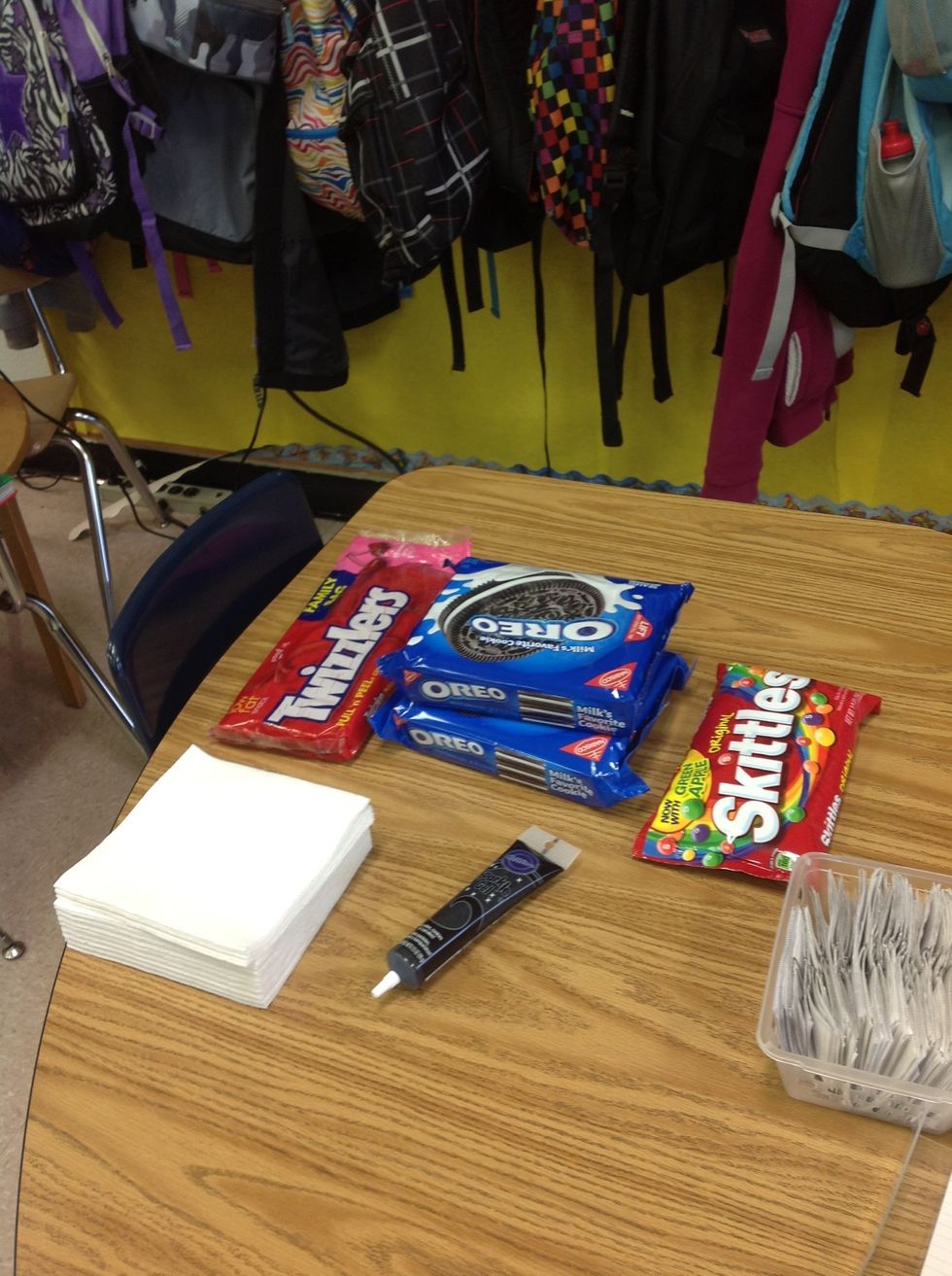 Gather all your materials.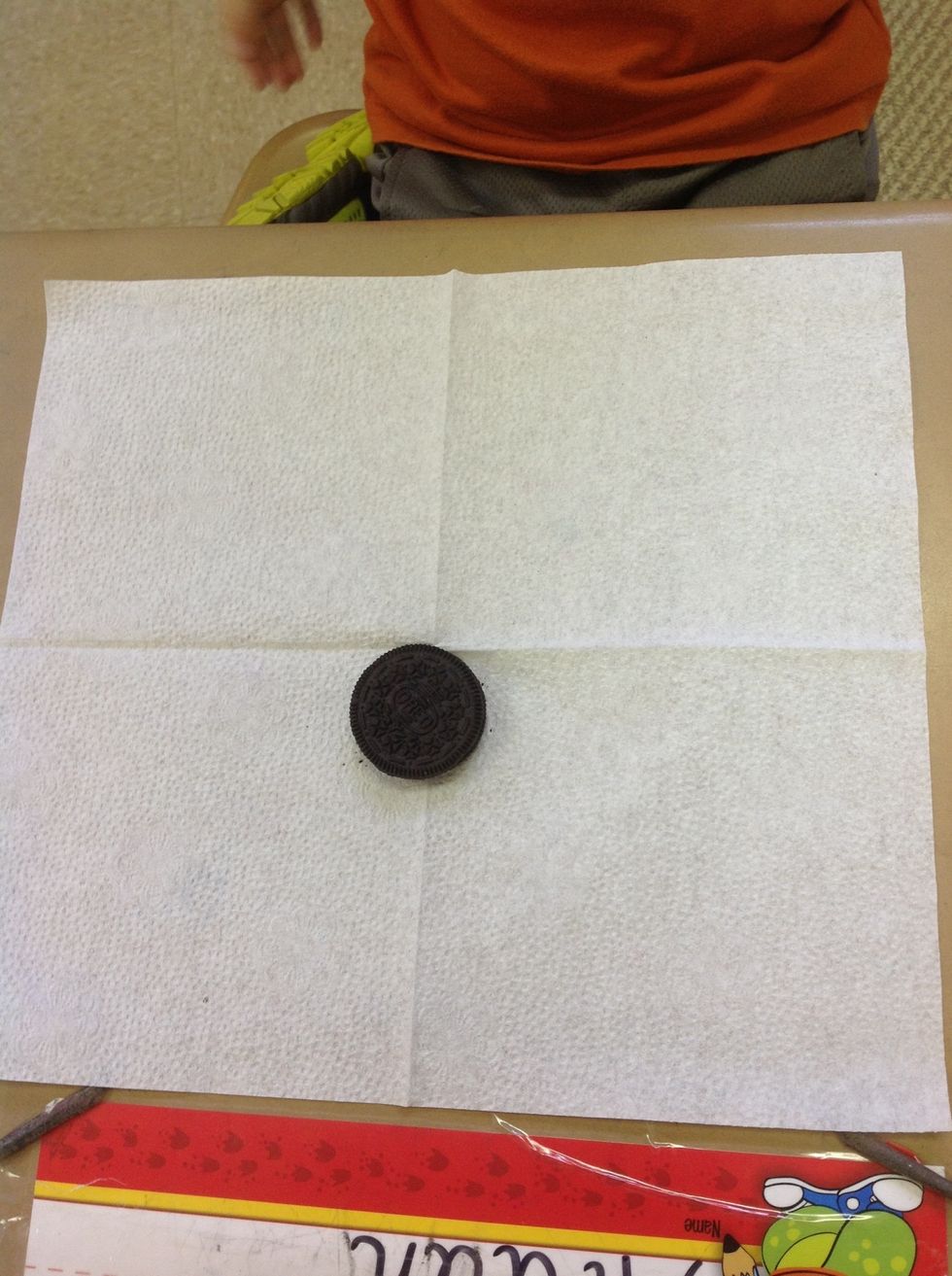 Get the Oreo ready.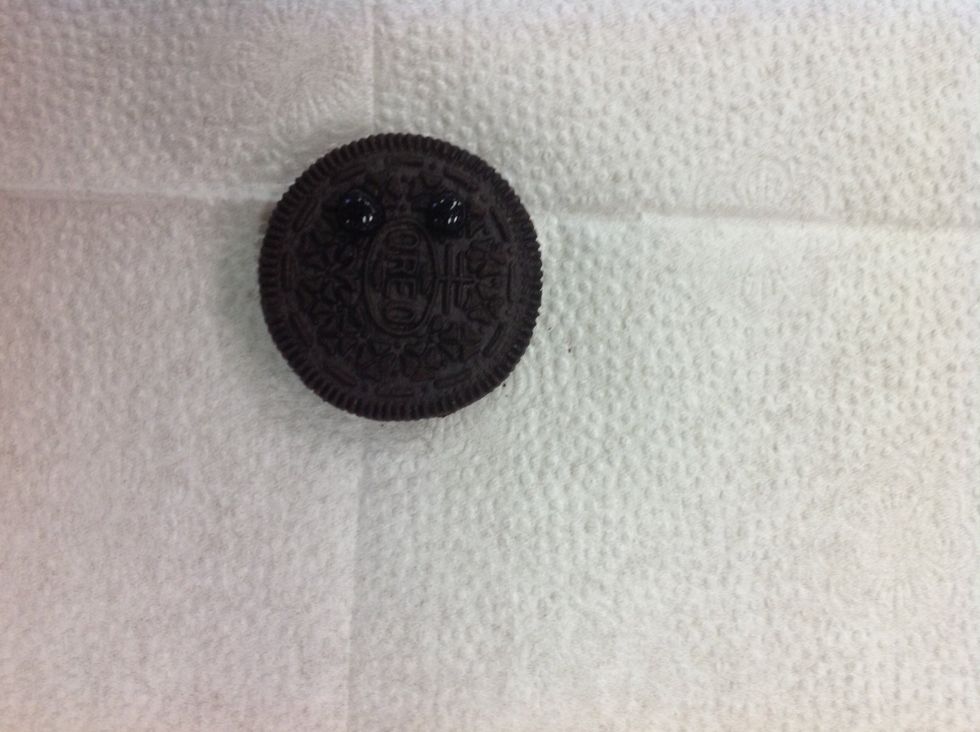 Put two dots of icing on top of the Oreo.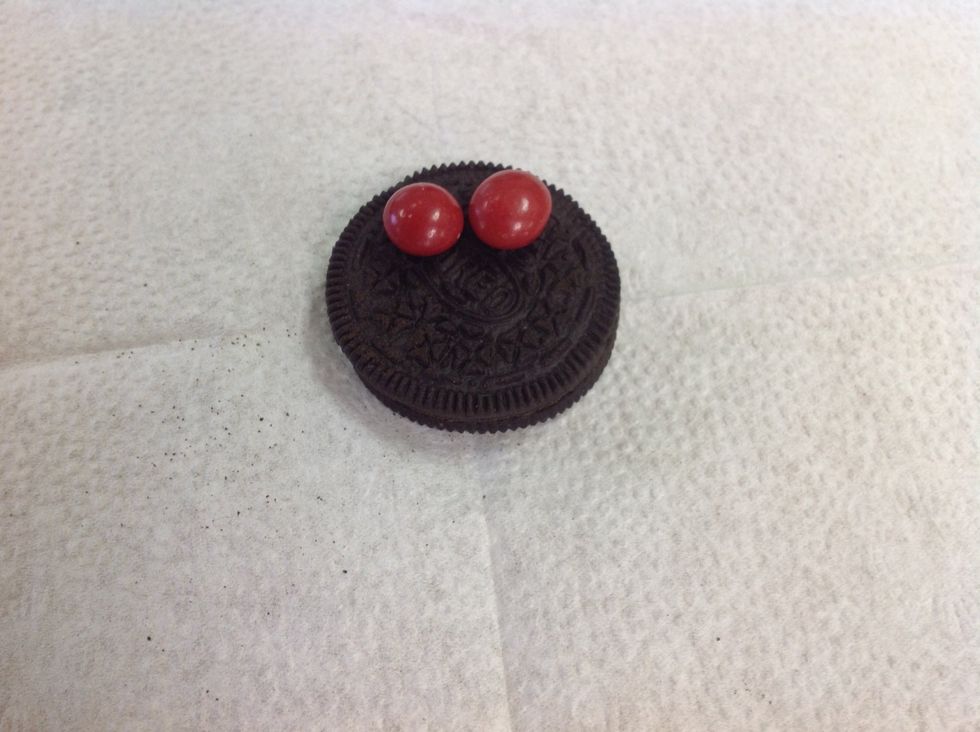 Put the skittles on the icing for the eyes.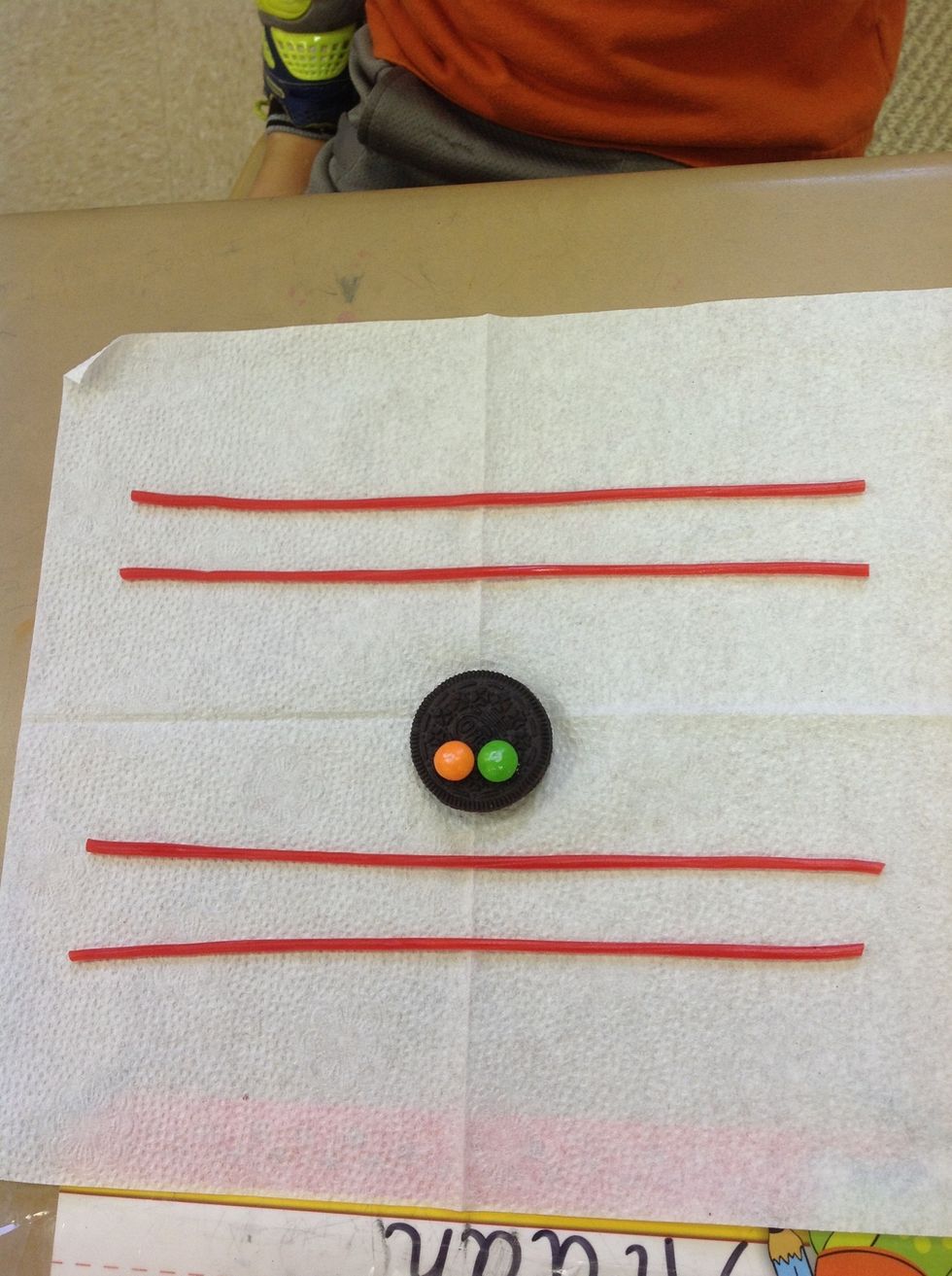 Pull apart 4 twizzlers.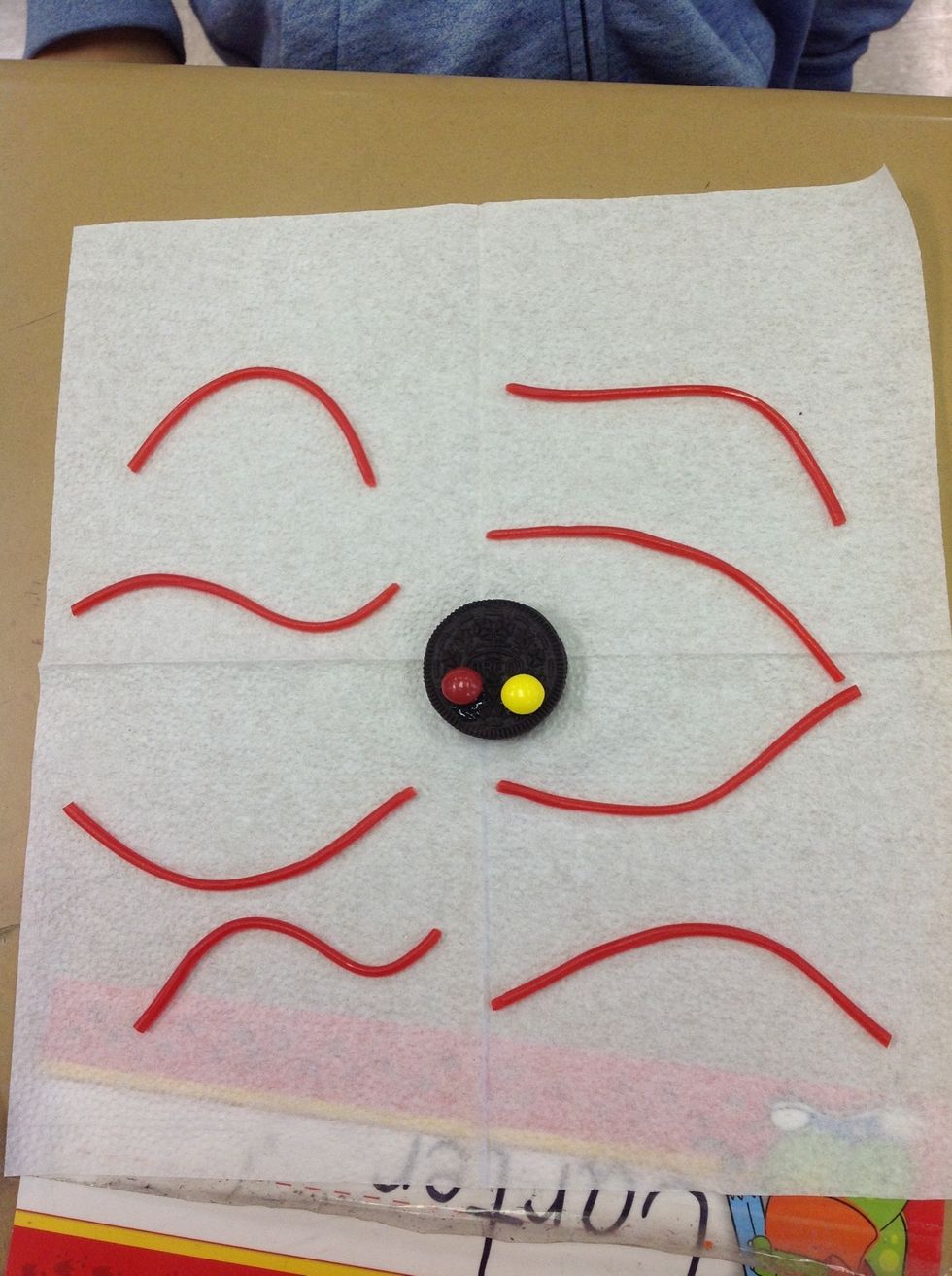 Cut them in half to get 8.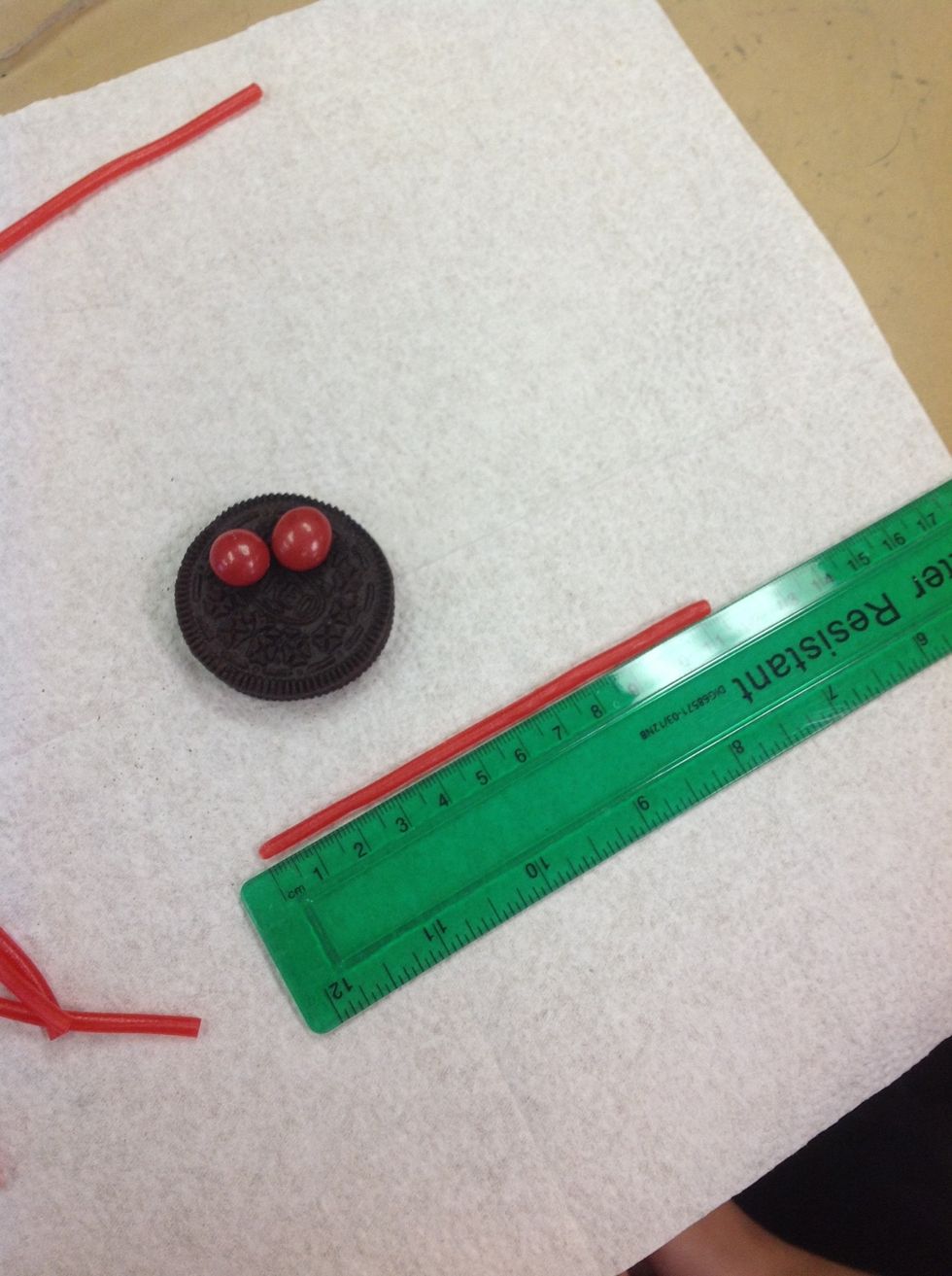 Measure the legs with a ruler in inches and centimeters.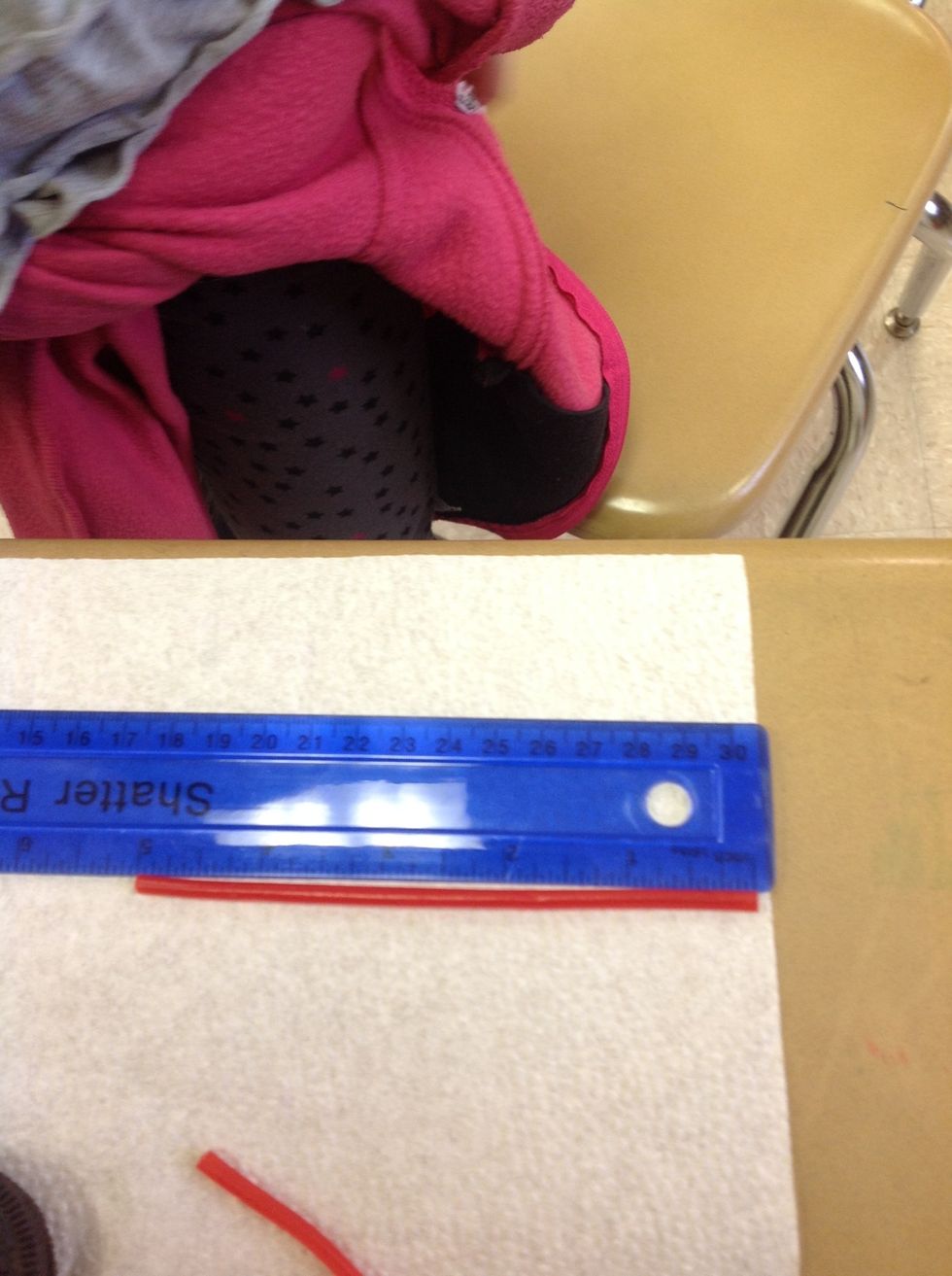 Measuring.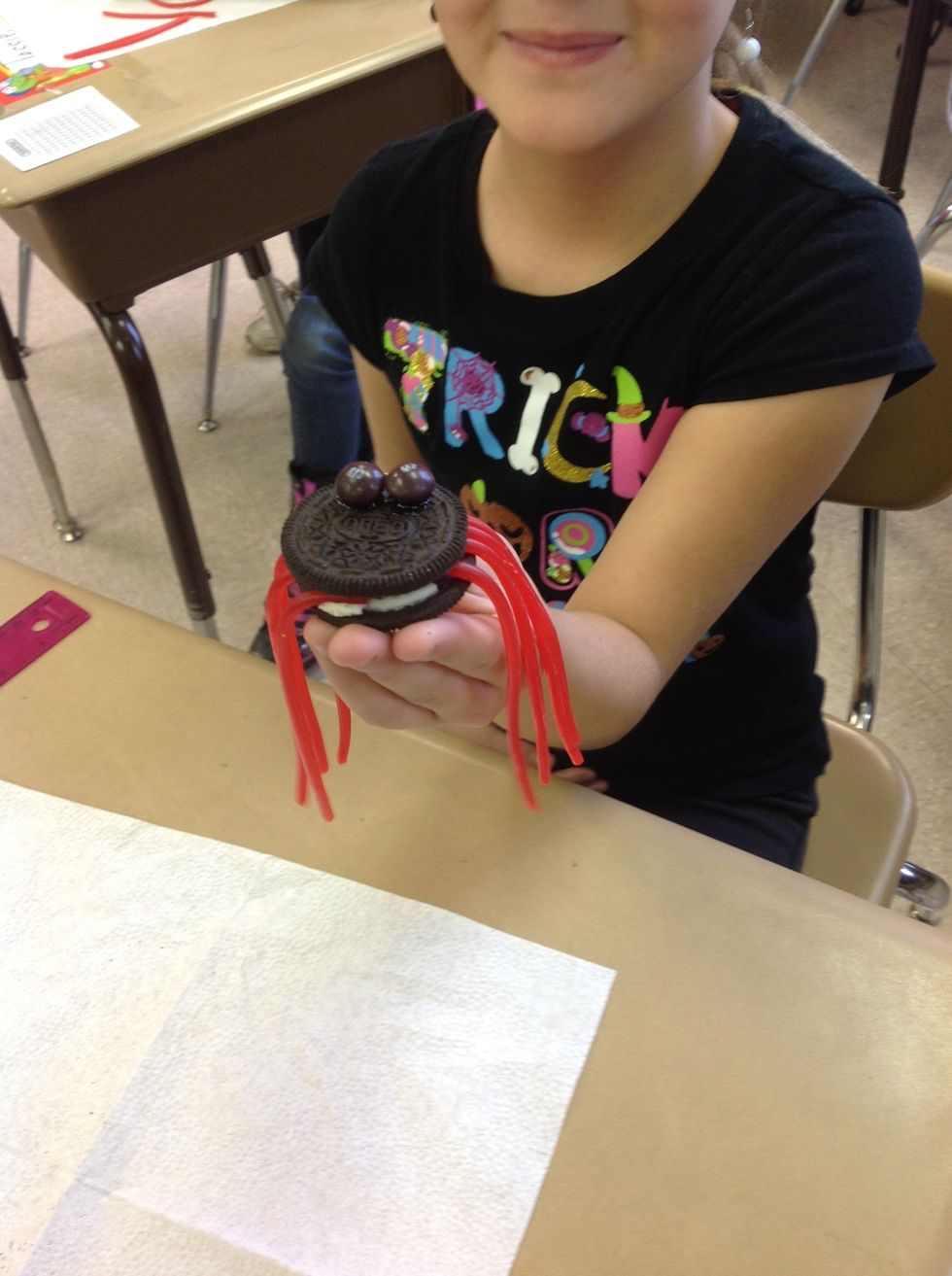 Attach the legs by putting them in the middle of the Oreo.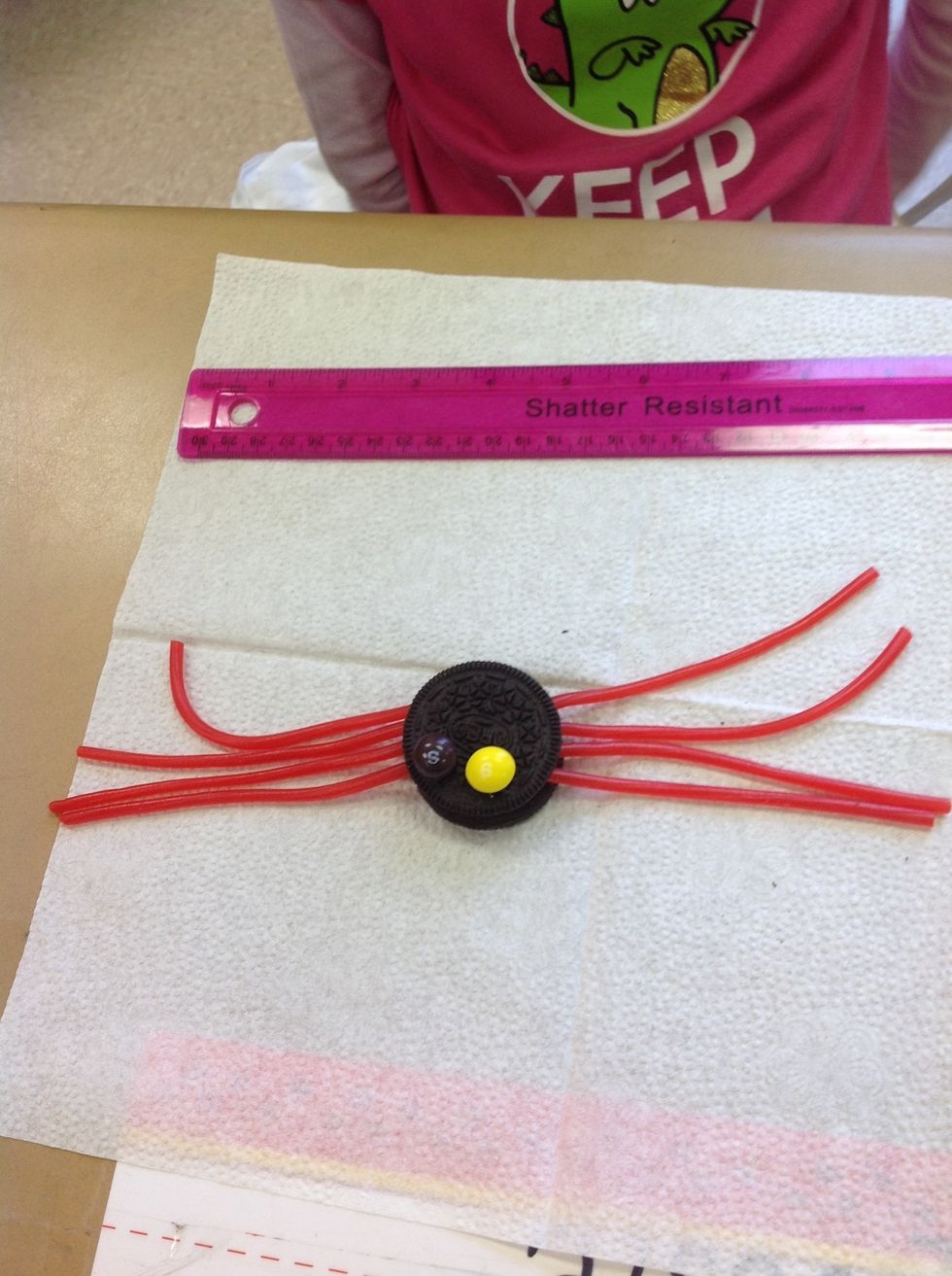 Legs attached.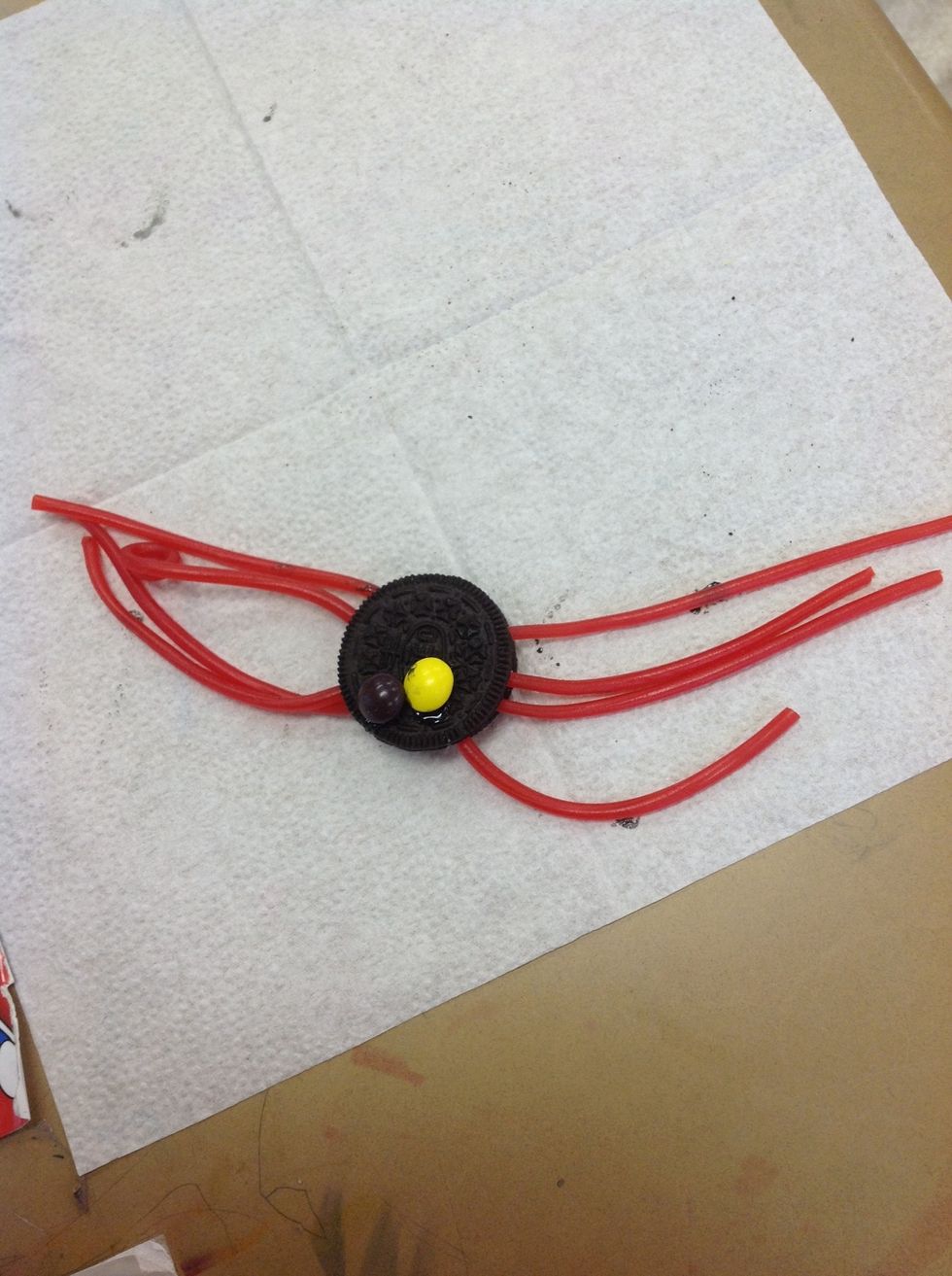 Another example of legs attached.
EAT IT!!!
The creator of this guide has not included ingredients