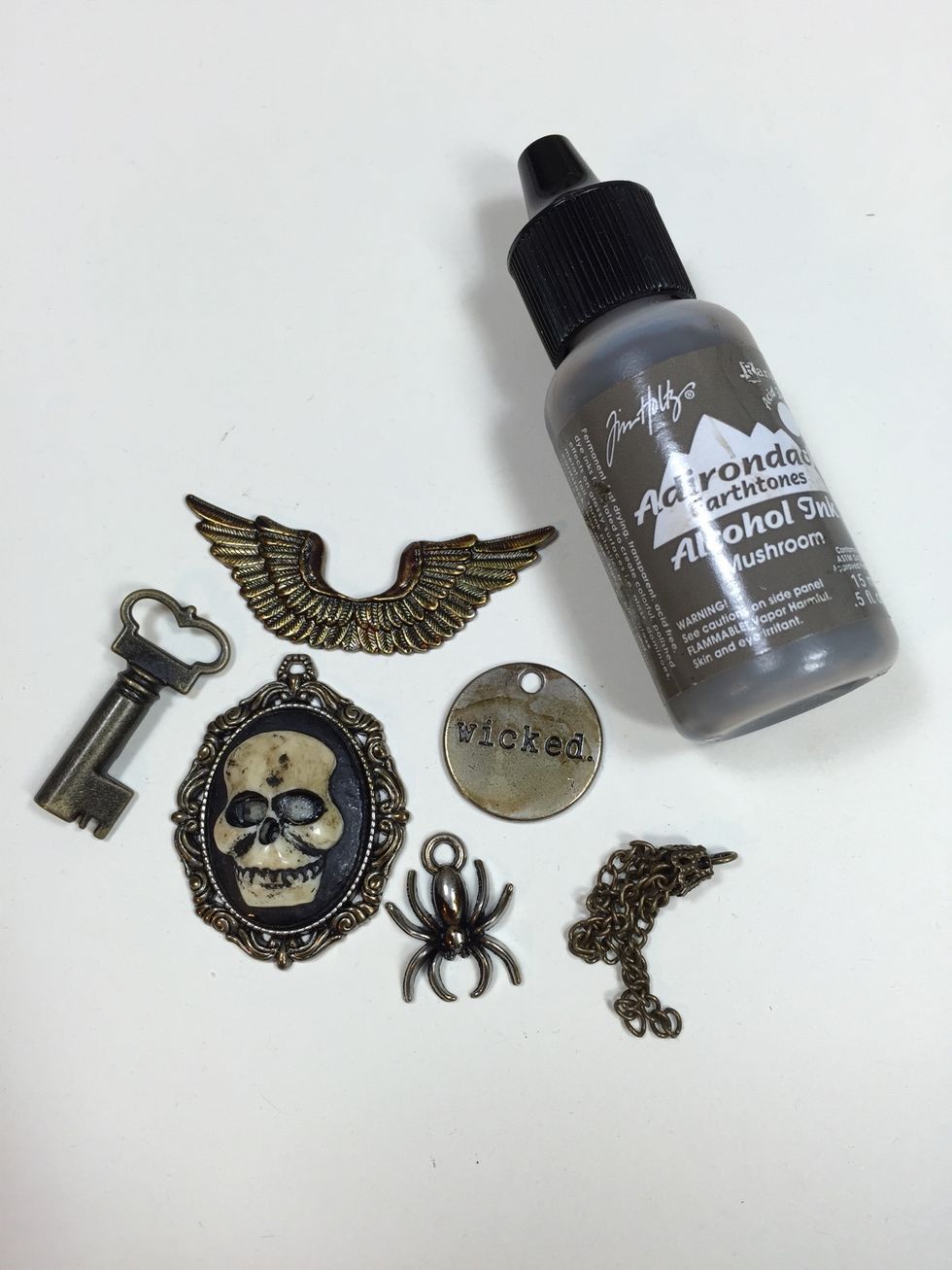 Gather metal findings you'd like to use. These are various pieces from Tim Holtz's Idea-ology line. Dab Mushroom alcohol ink on each piece to give them an aged look. Let dry or use a craft dryer.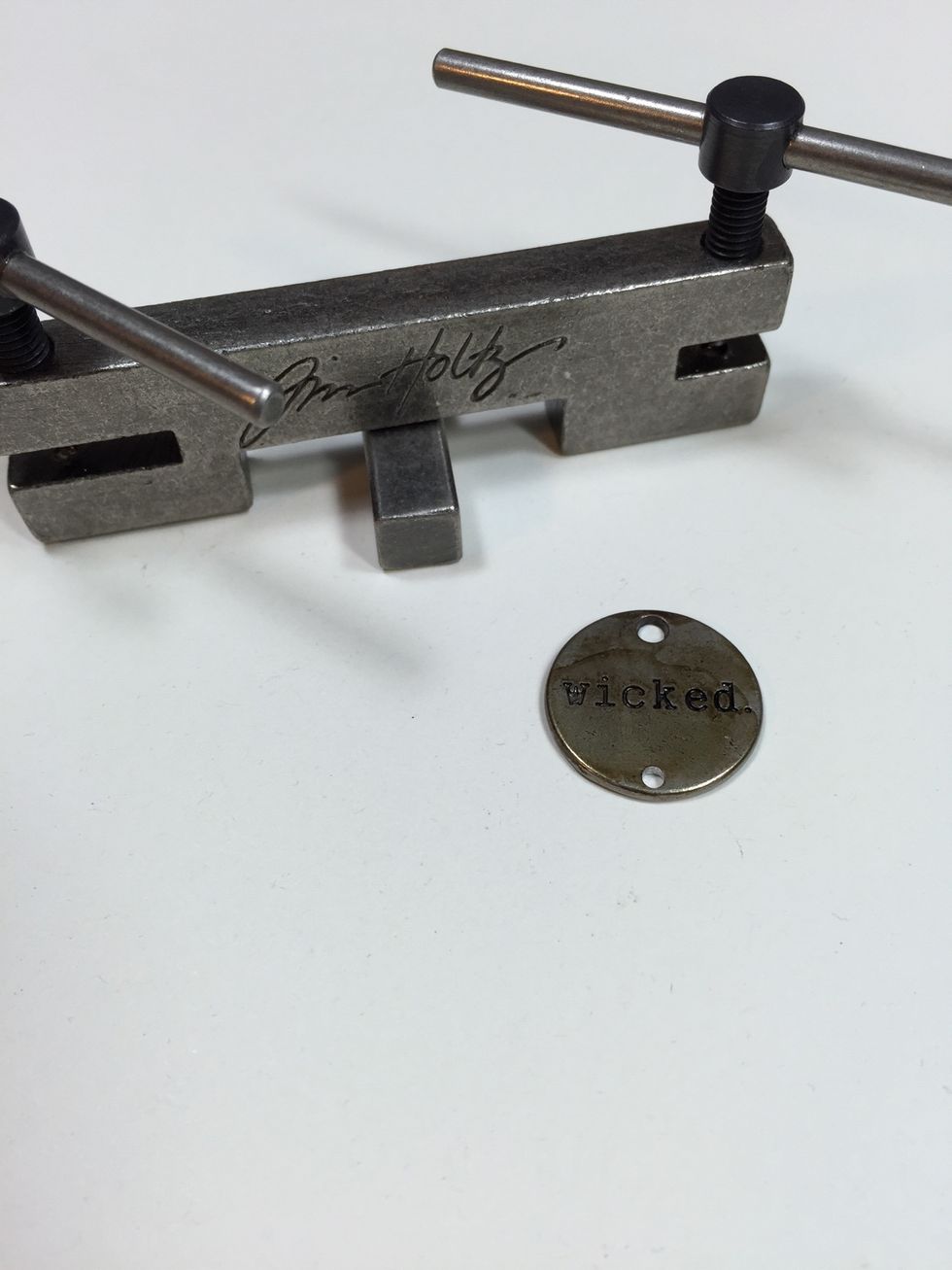 Use a metal hole punch tool like this one by Tim Holtz to make a second hole at the bottom of this word token.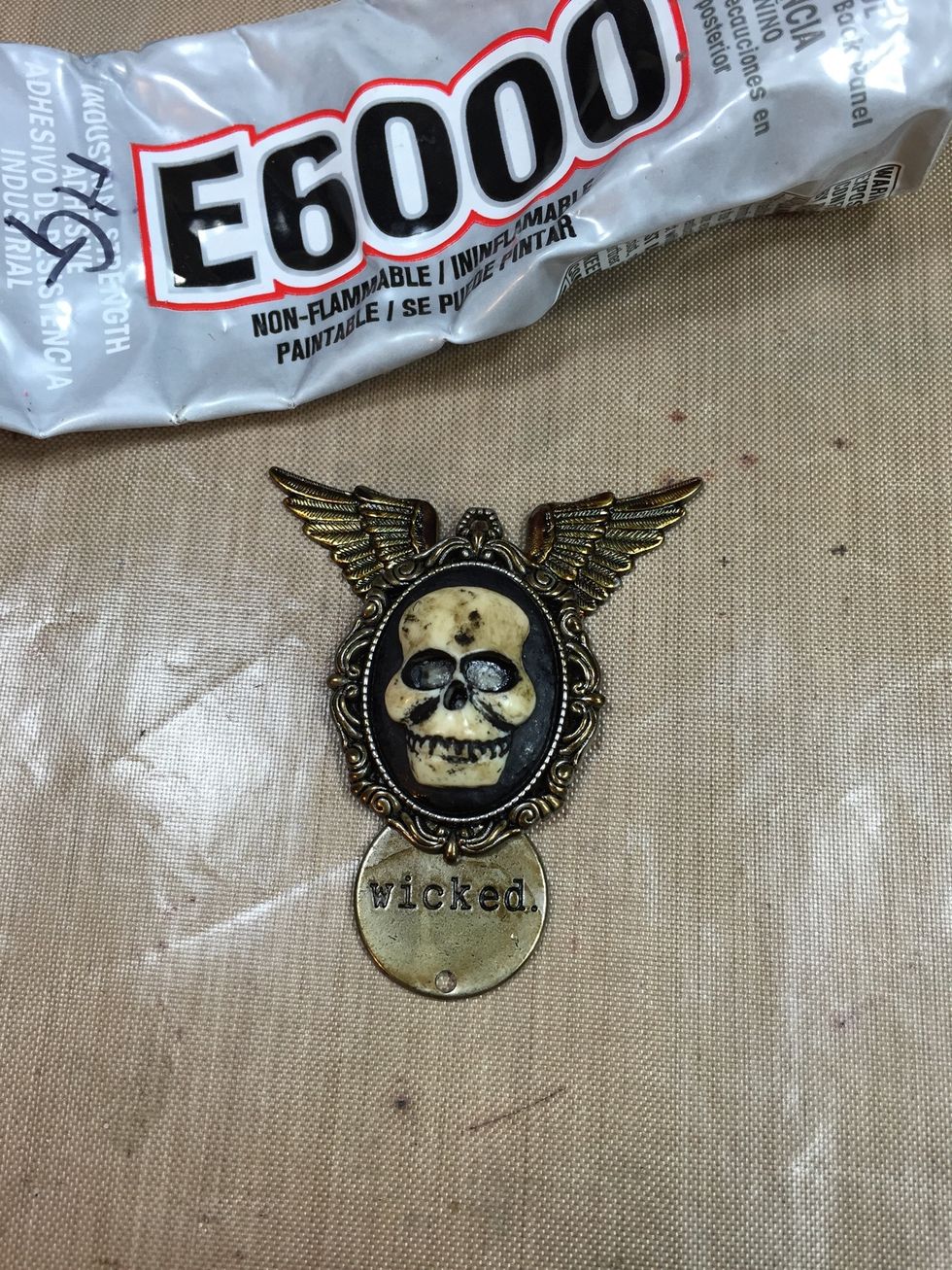 Use a strong metal glue like E6000 to start adhering pieces together. Let this set for a half hour before handling.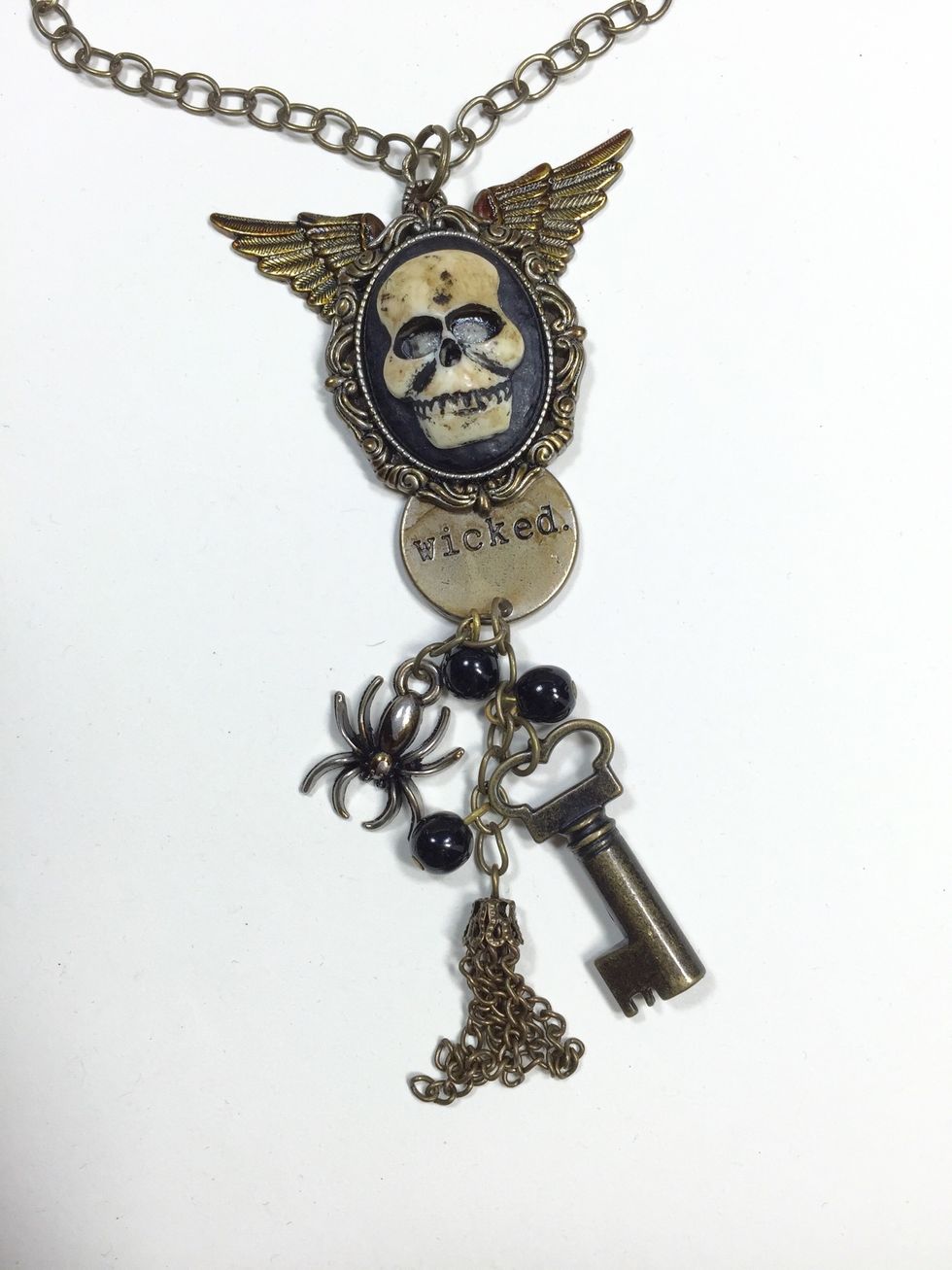 Use jump rings and a short piece of necklace chain to attach several charms and other bits that you desire.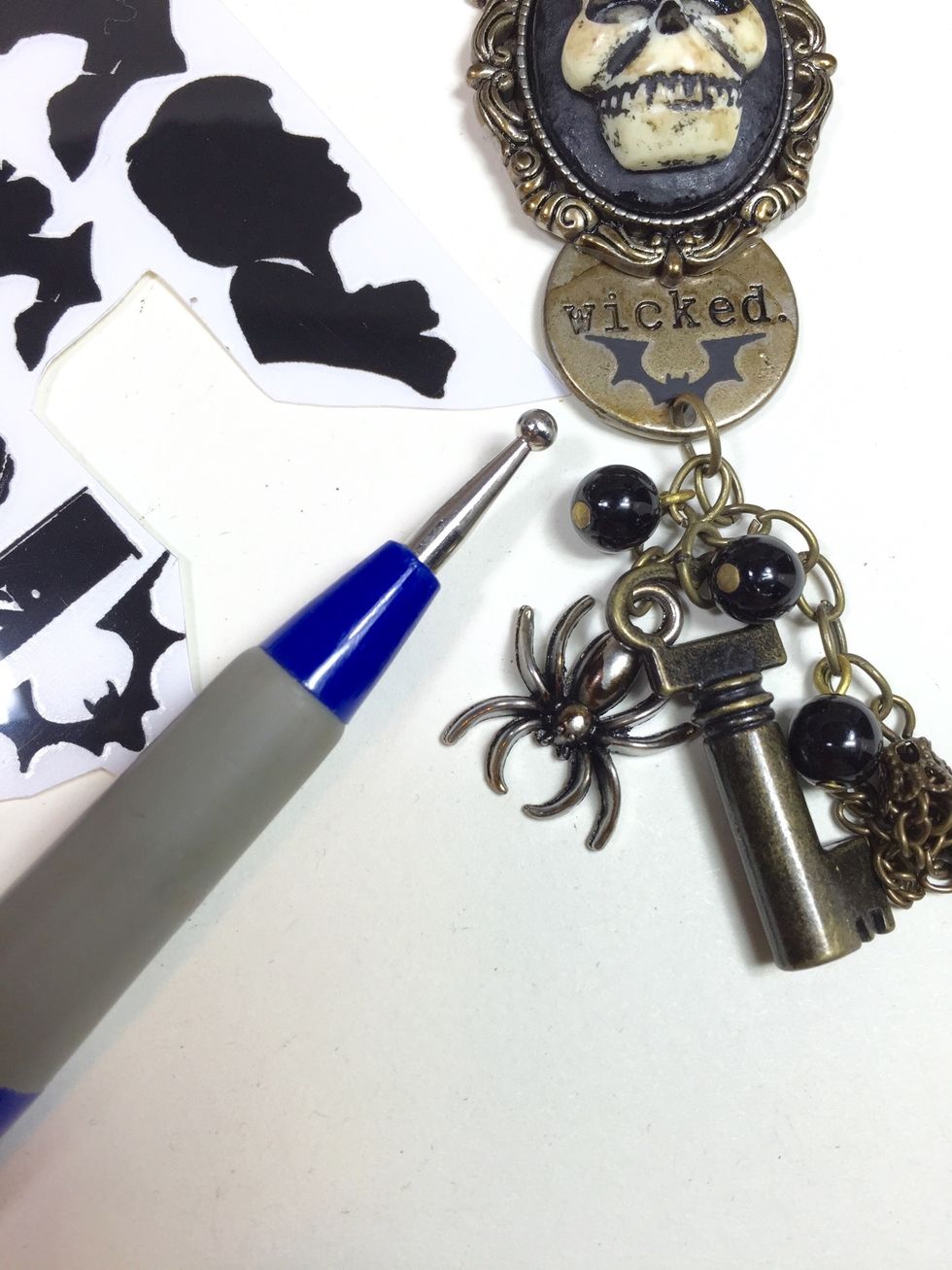 The space below the word "Wicked" on the word token needed something. This is a good place to put a rub-on. I used this small bat. These Halloween remnant rubs are by Tim Holtz as well.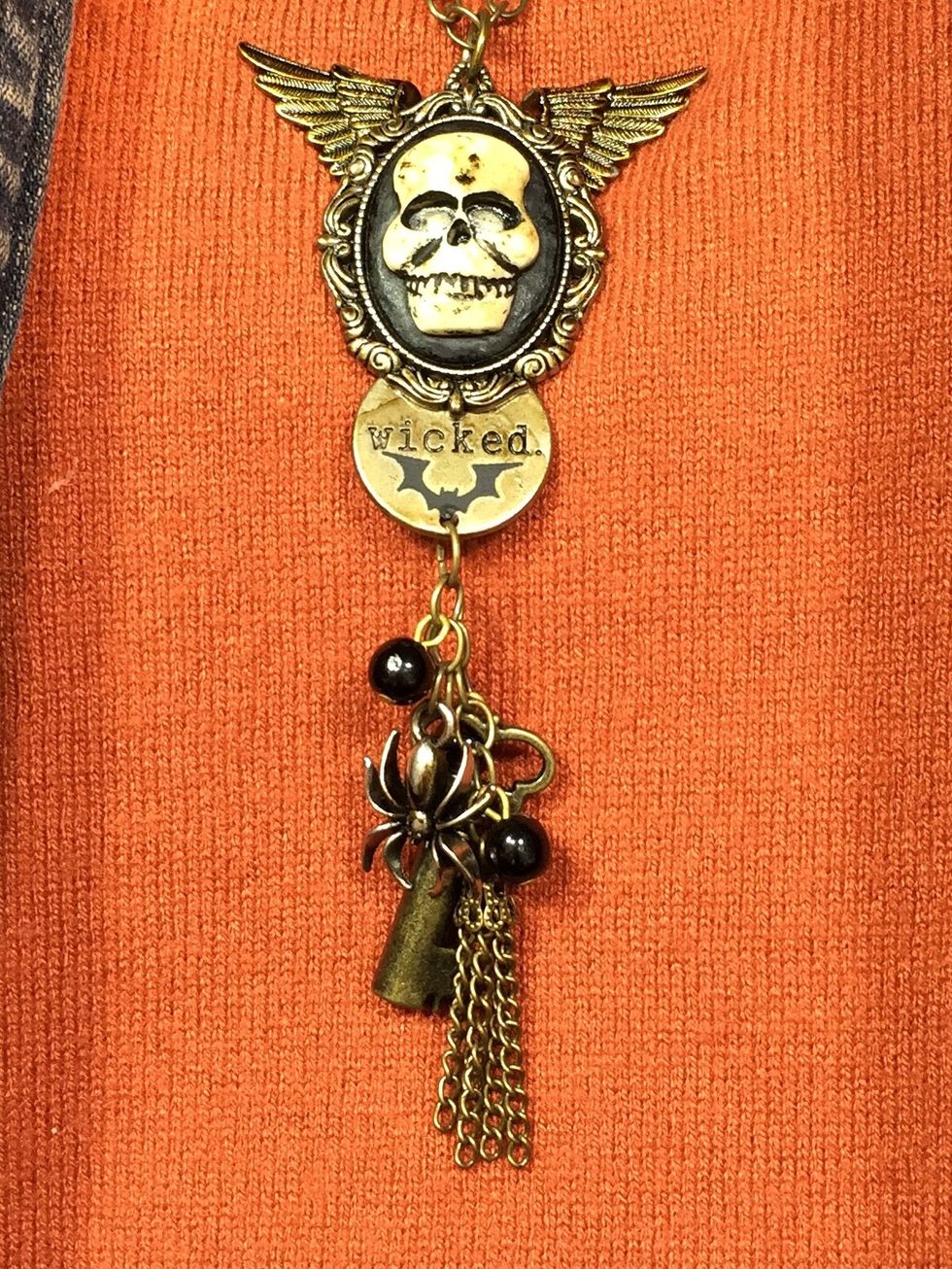 Add a desired length of antique brass chain to your jewelry piece.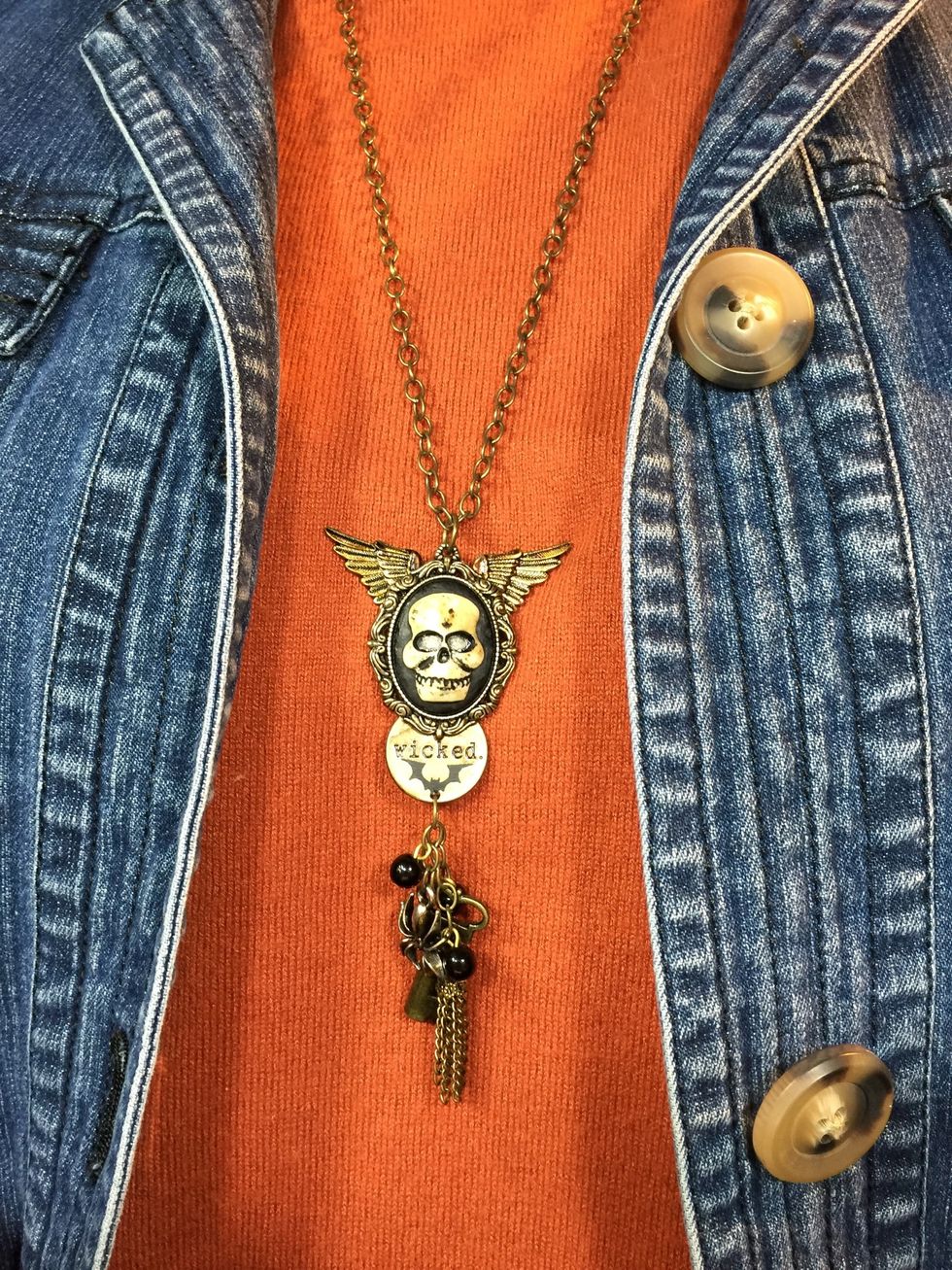 Enjoy wearing a fun, one-of-a-kind seasonal necklace!
Thanks for watching my Snapguide tutorial! For more craft ideas and inspiration, please visit my blog: AnnettesCreativeJourney.blogspot.com
Various Idea-ology findings by Tim Holtz
22" necklace chain, antique brass
E6000 metal glue
Mushroom alcohol ink by Ranger
Jump rings, antique brass
Halloween rub-on transfer
Sheet metal punch tool, Tim Holtz