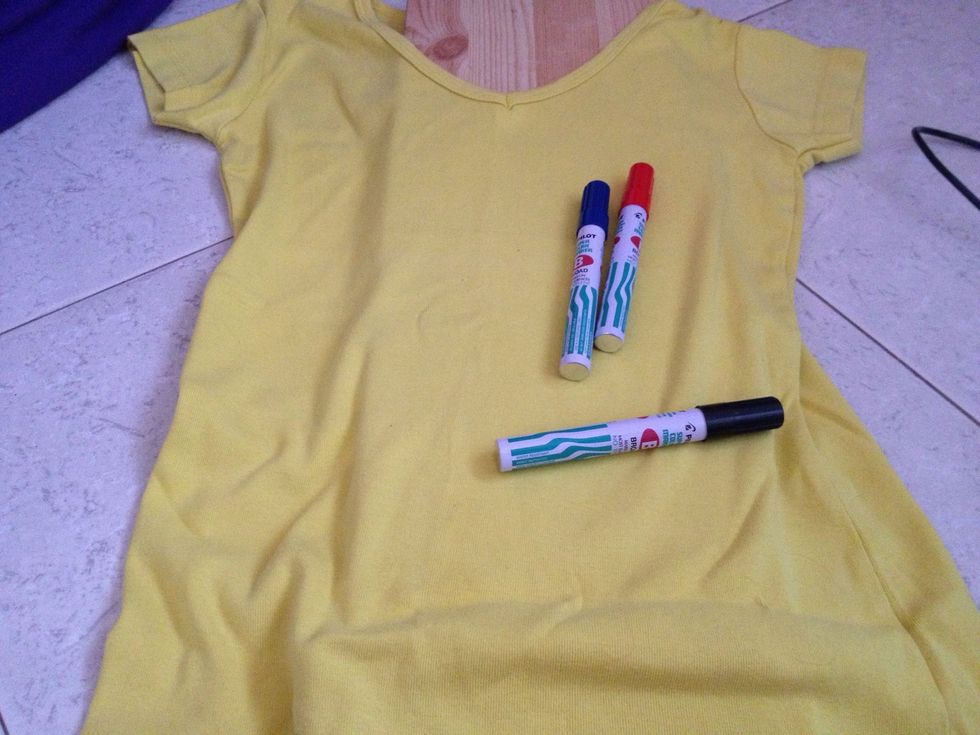 Grab your supplies!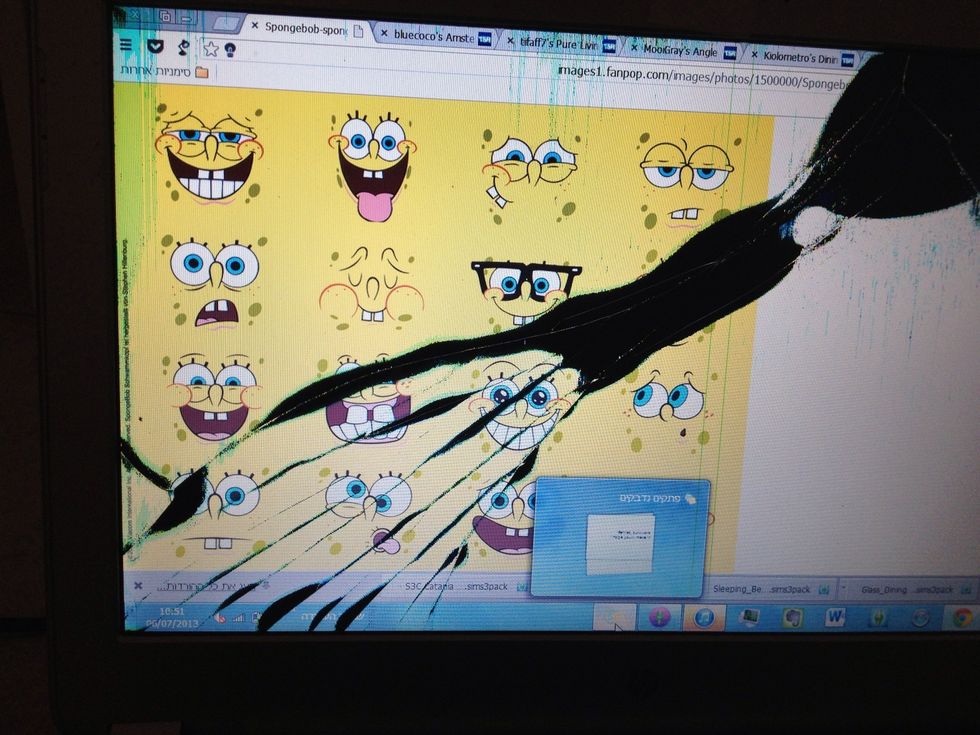 Find a photo.
Now, the real work starts, mark the face places on the shirt with a pencil.
Here is the first!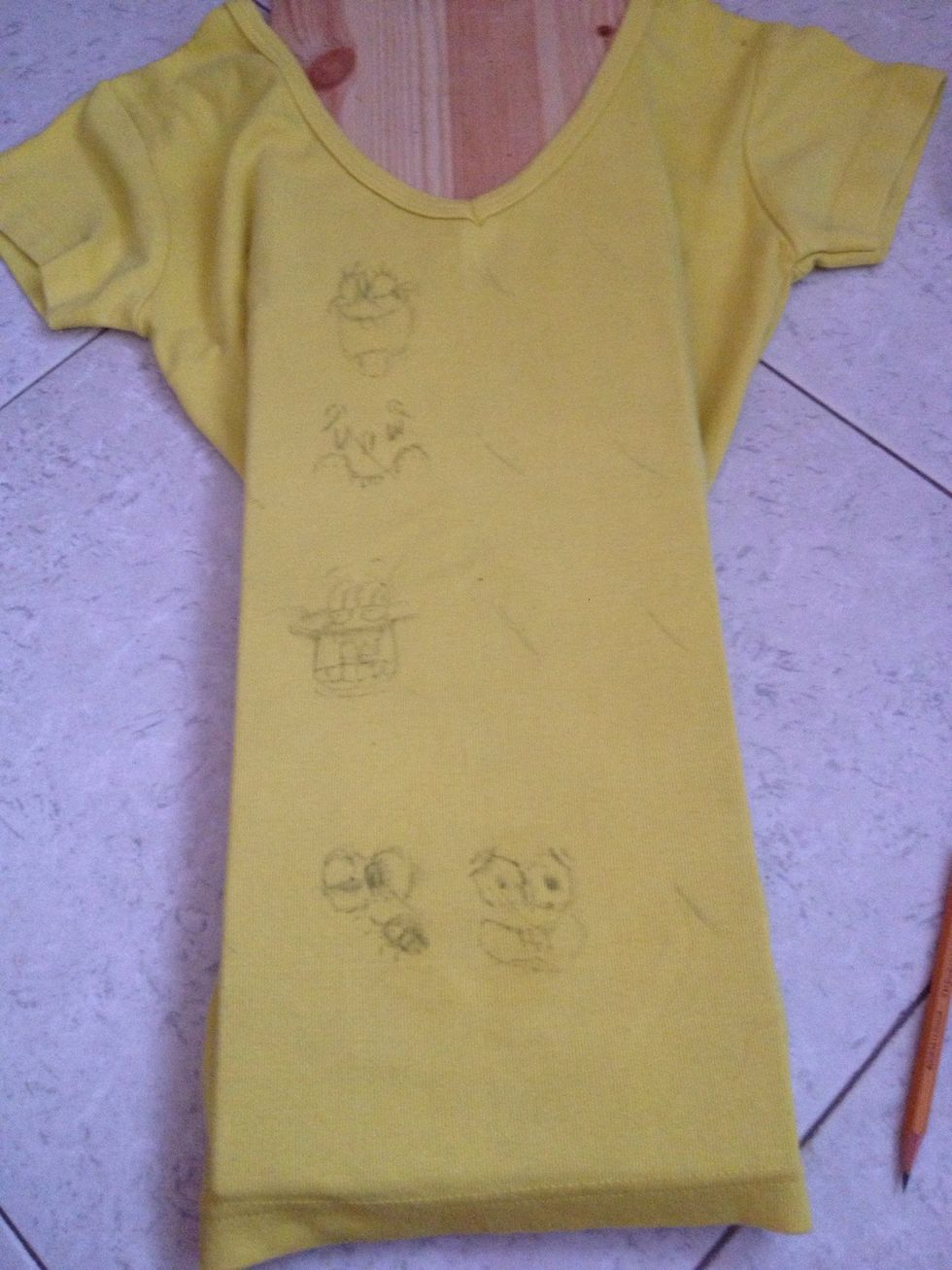 Keep going!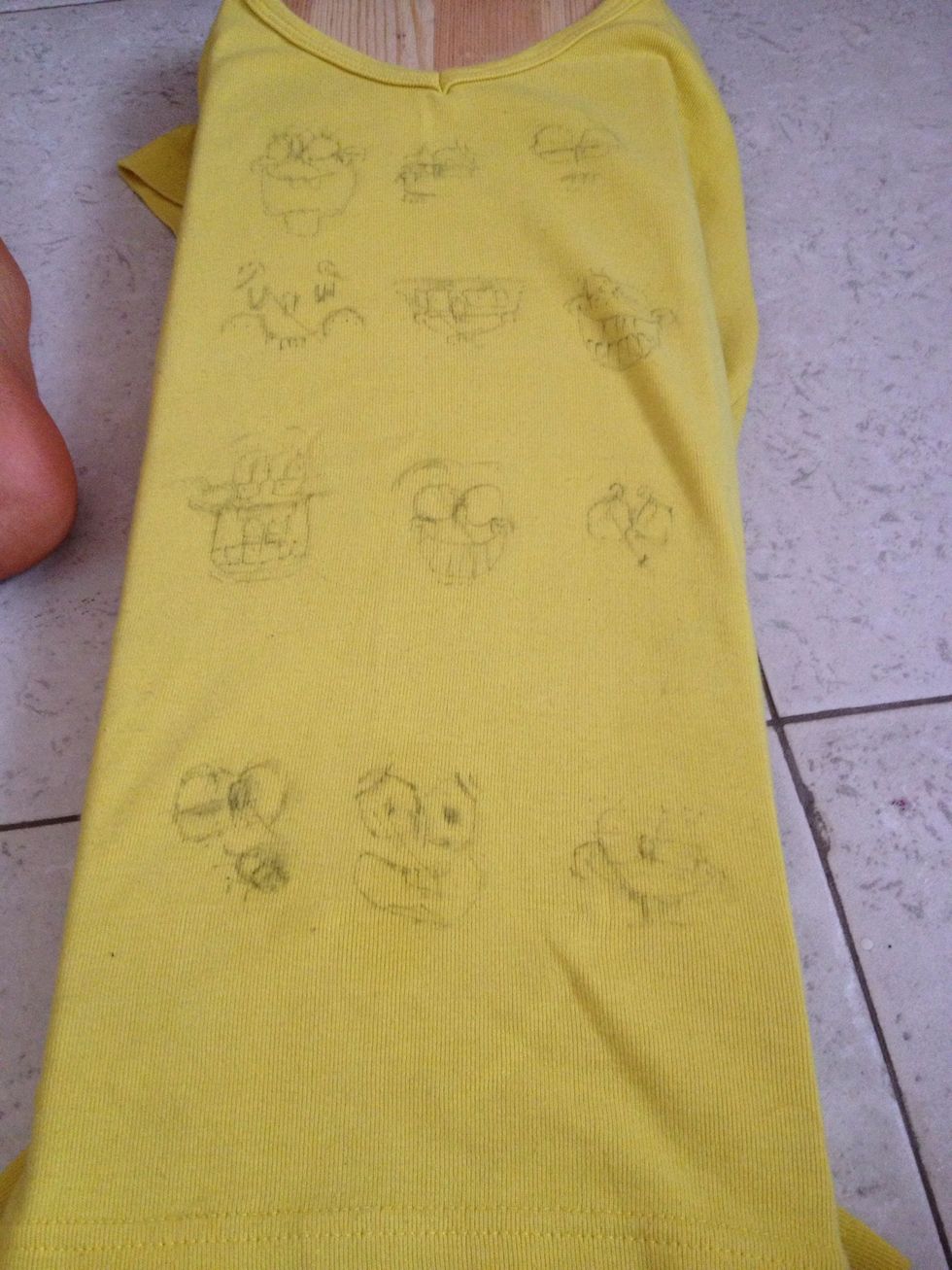 Done!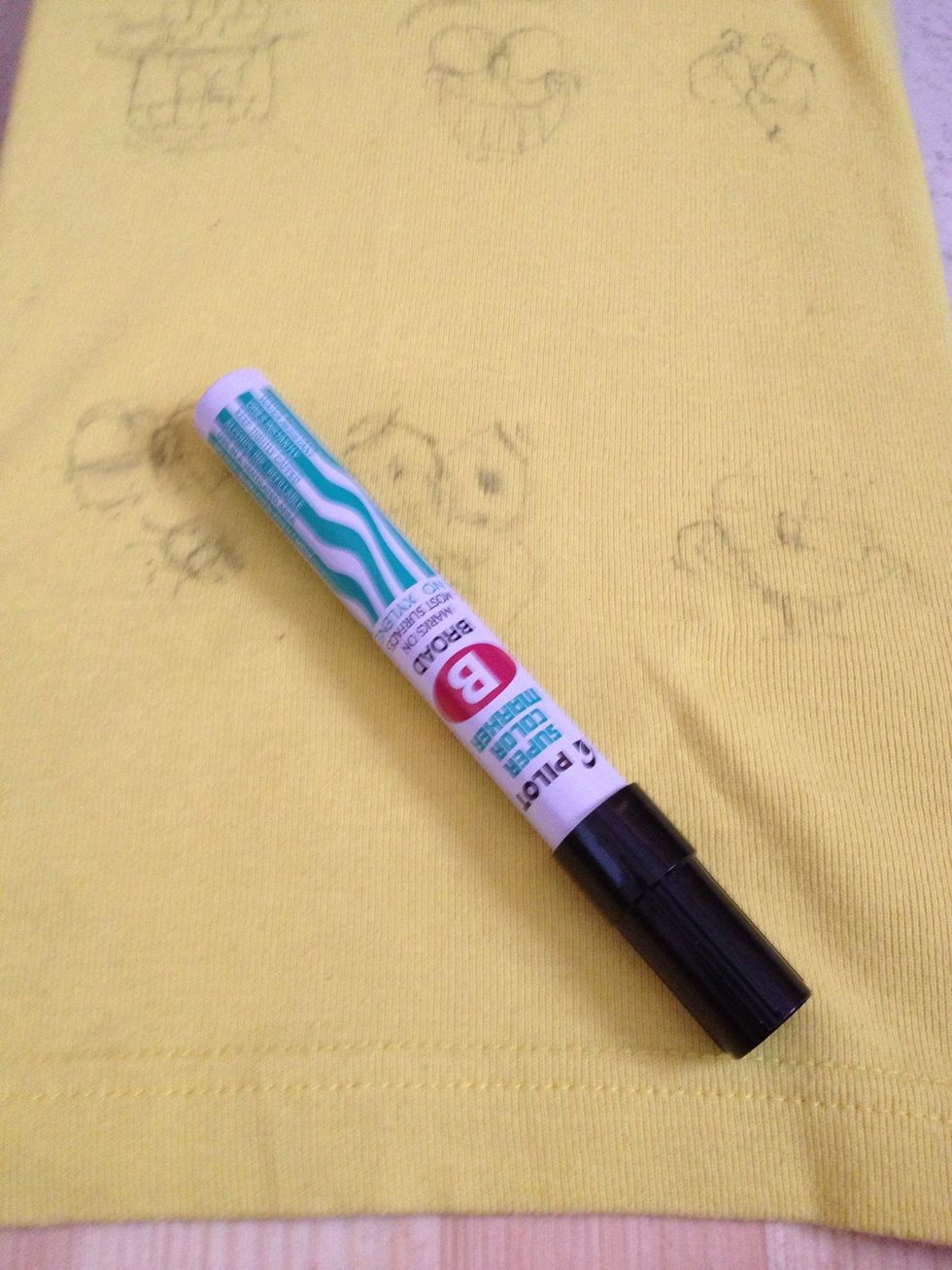 Now, cover the pencil sketches with the markers.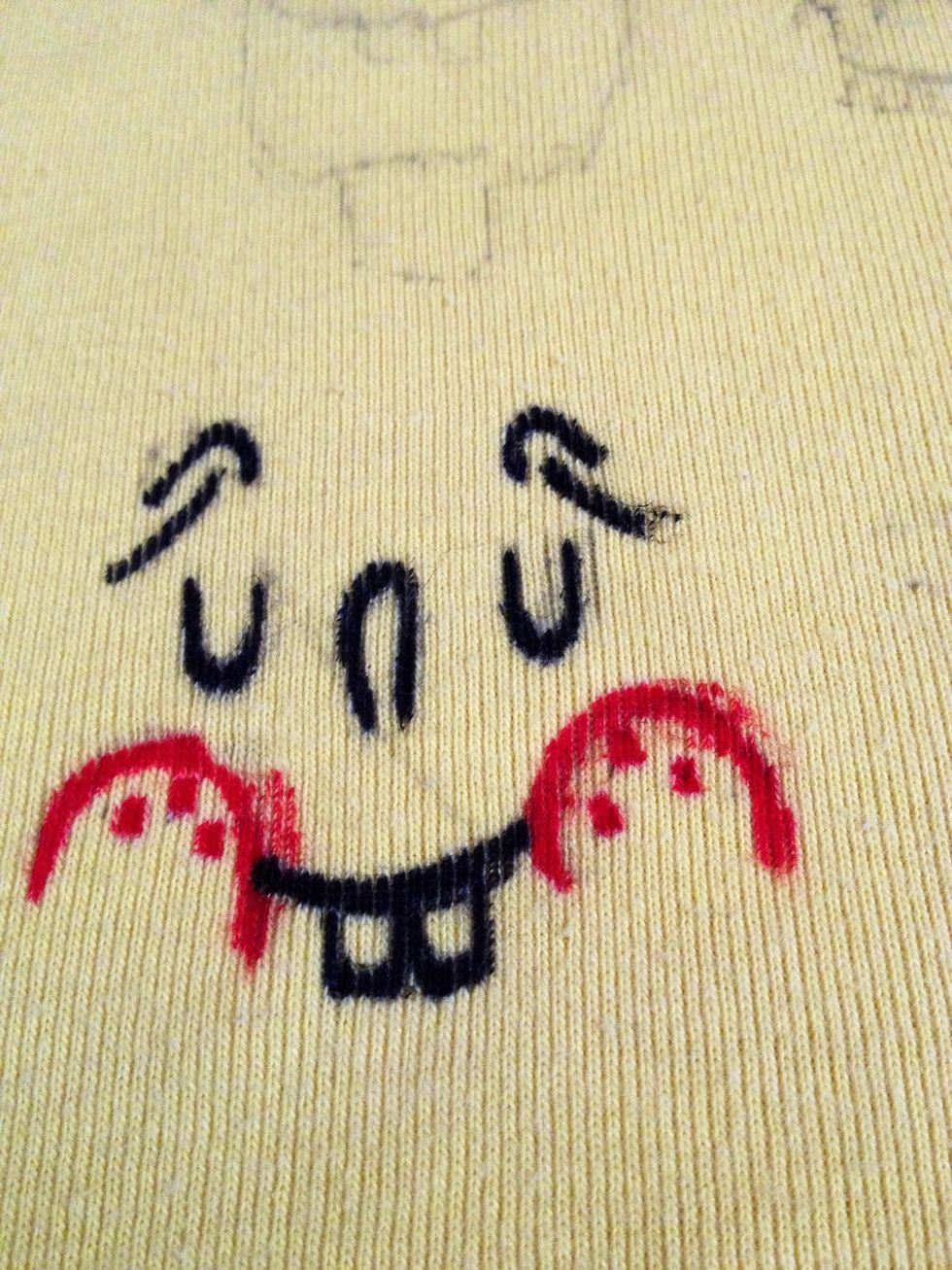 Example: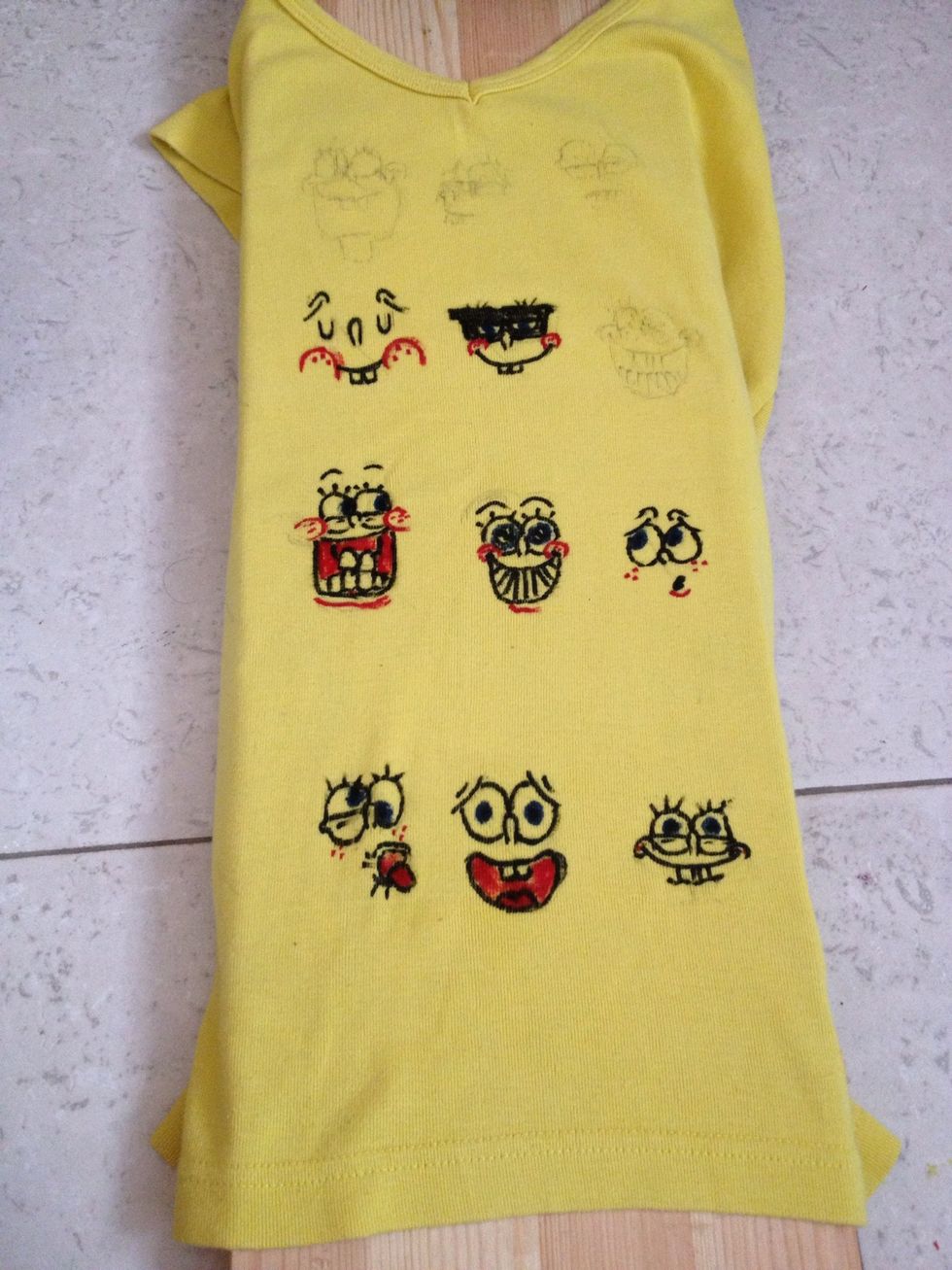 Keep going!!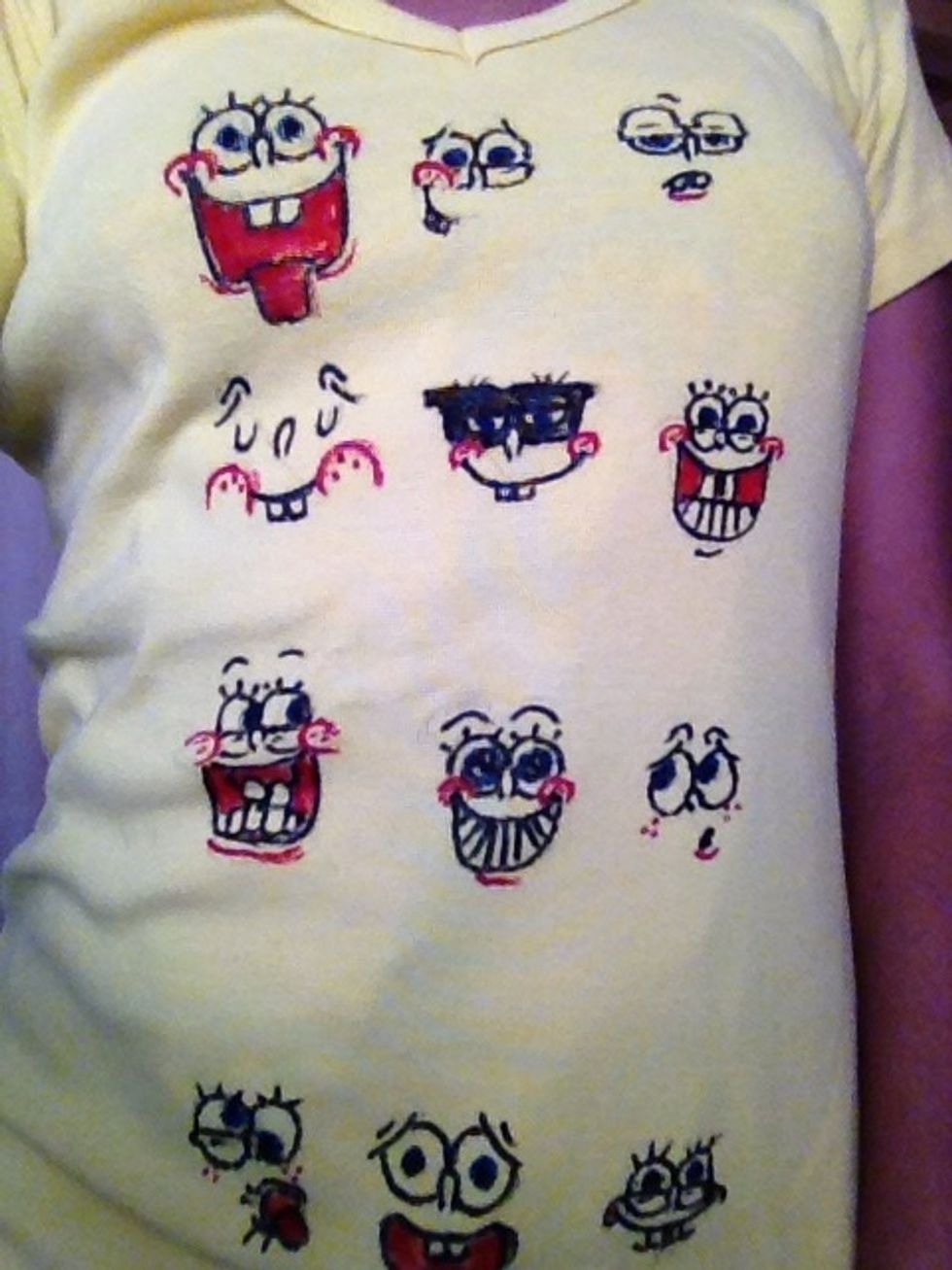 Now, you can wash your shirt and enjoy your new shirt!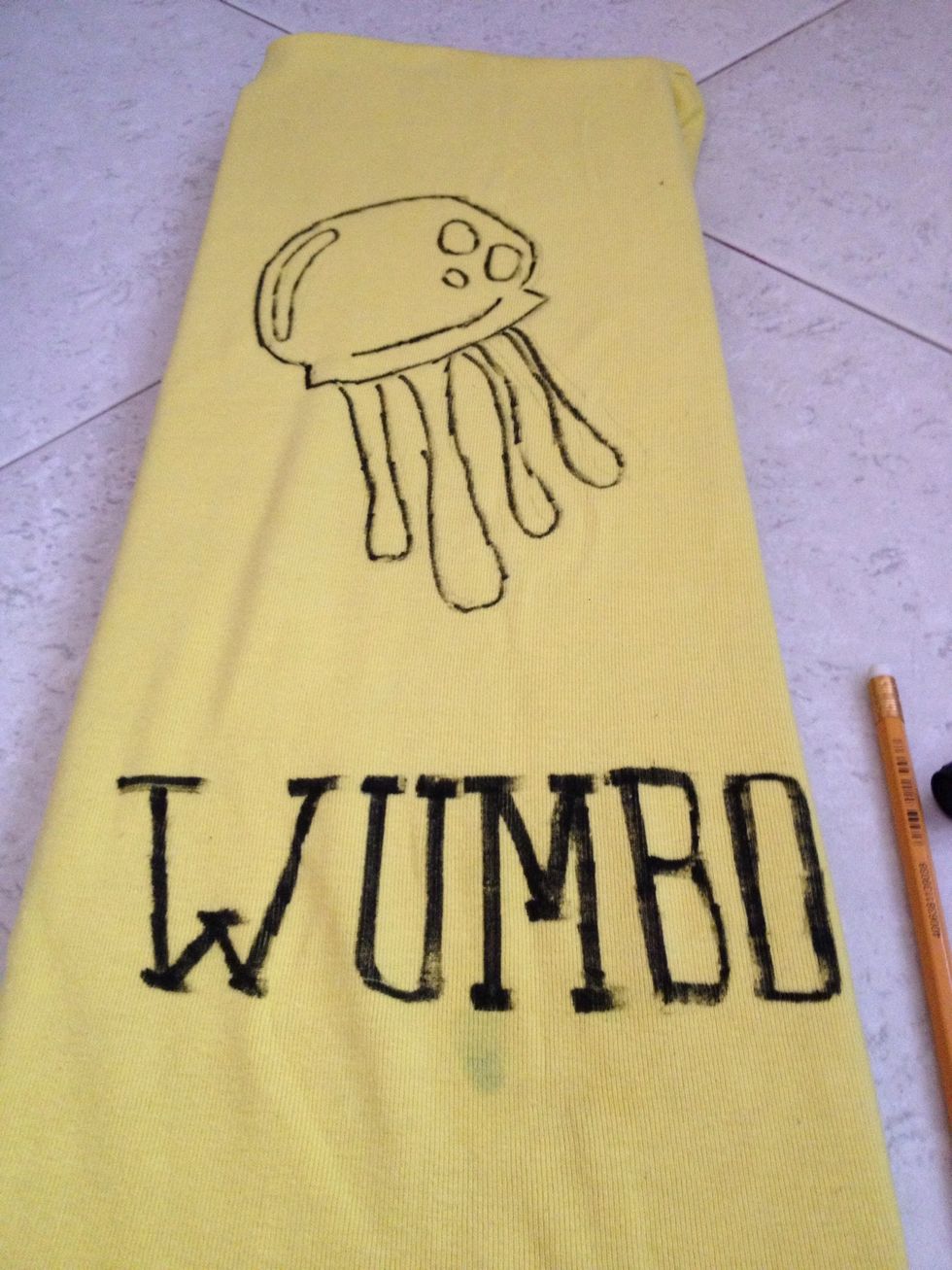 If you want to, you can add more in the back, I picked a jellyfish with the word Wumbo (from the episode where spongebob steals the belt and accidentally shrinking the city)
1.0 Yellow shirt
3.0 Permanent markers (black, red, blue)
1.0 Pencil
Spongebob photos