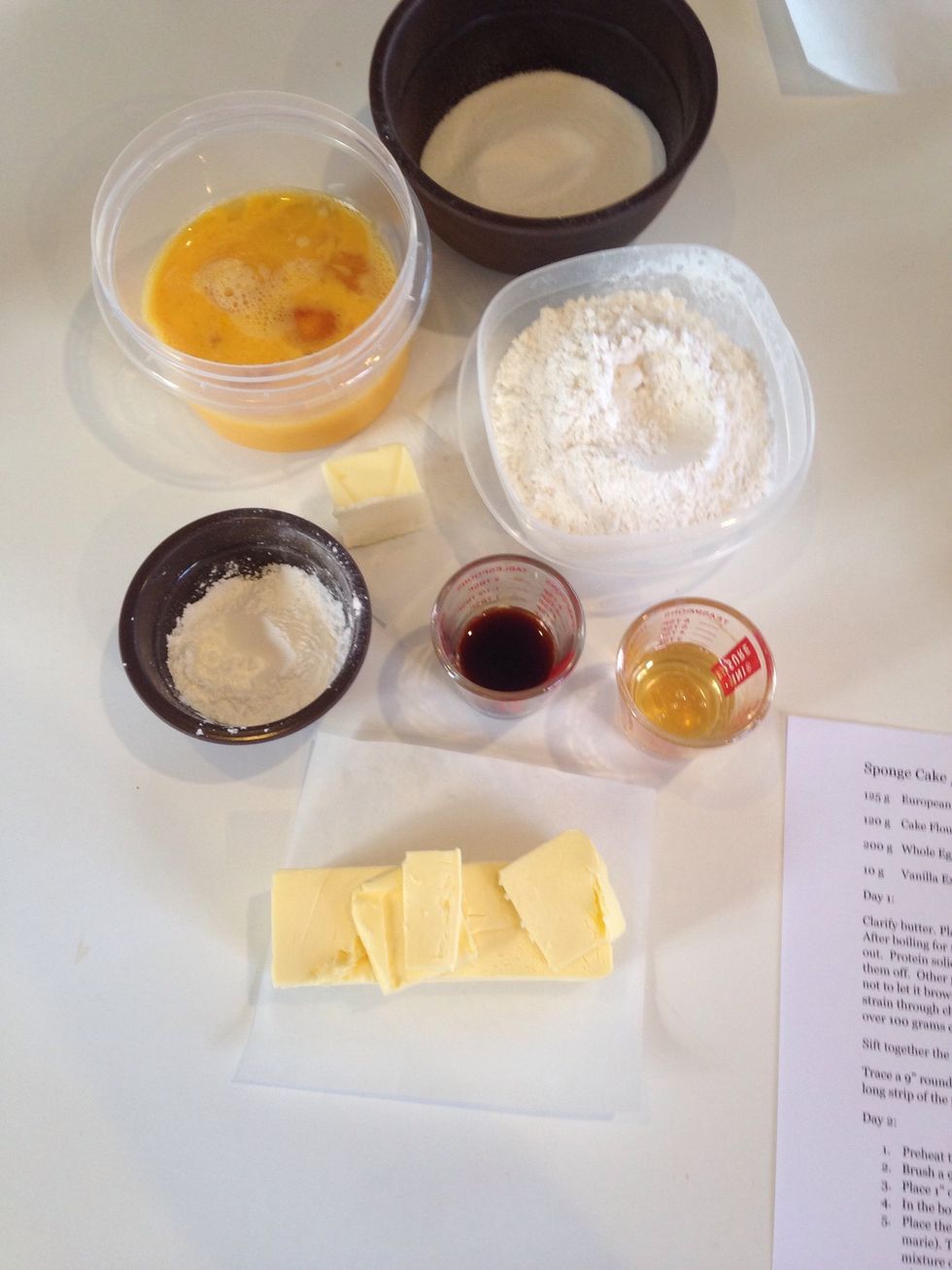 Assemble ingredients.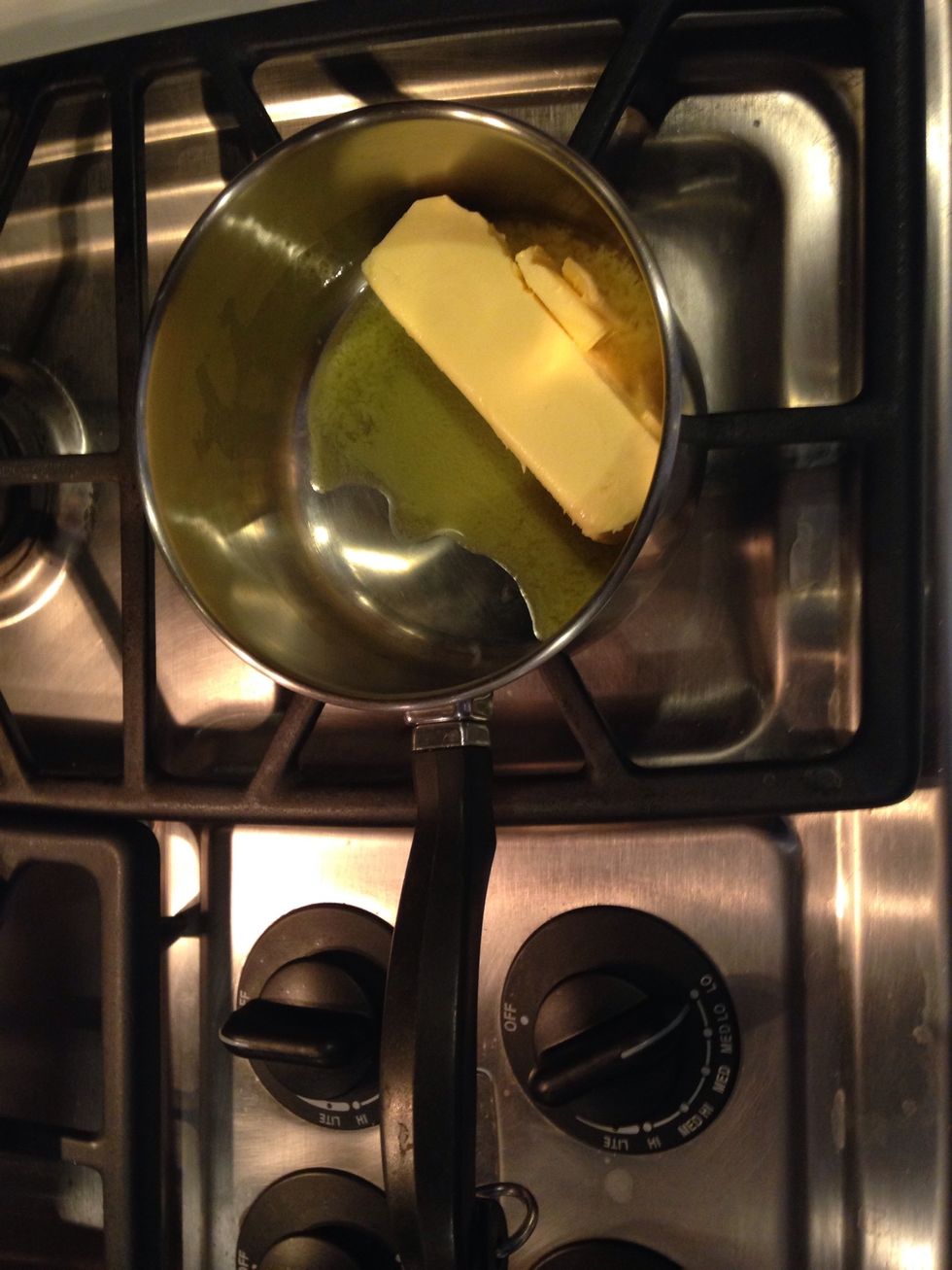 Clarify butter. Bring butter to a boil over low or medium low heat in a small saucepan. Boil 2-3 minutes until the water popping stops.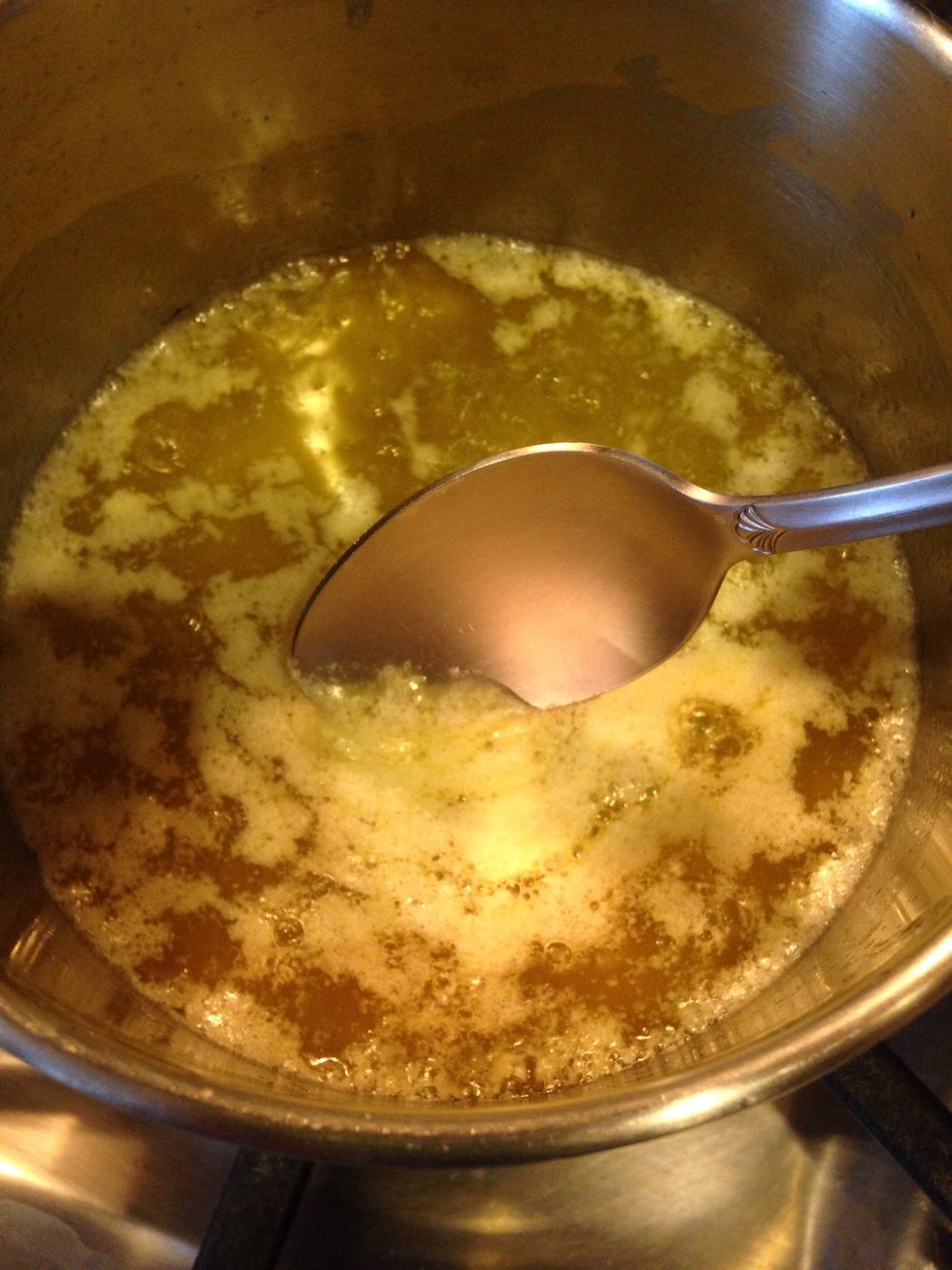 Use a large spoon or sieve to remove impurities that have risen to the top.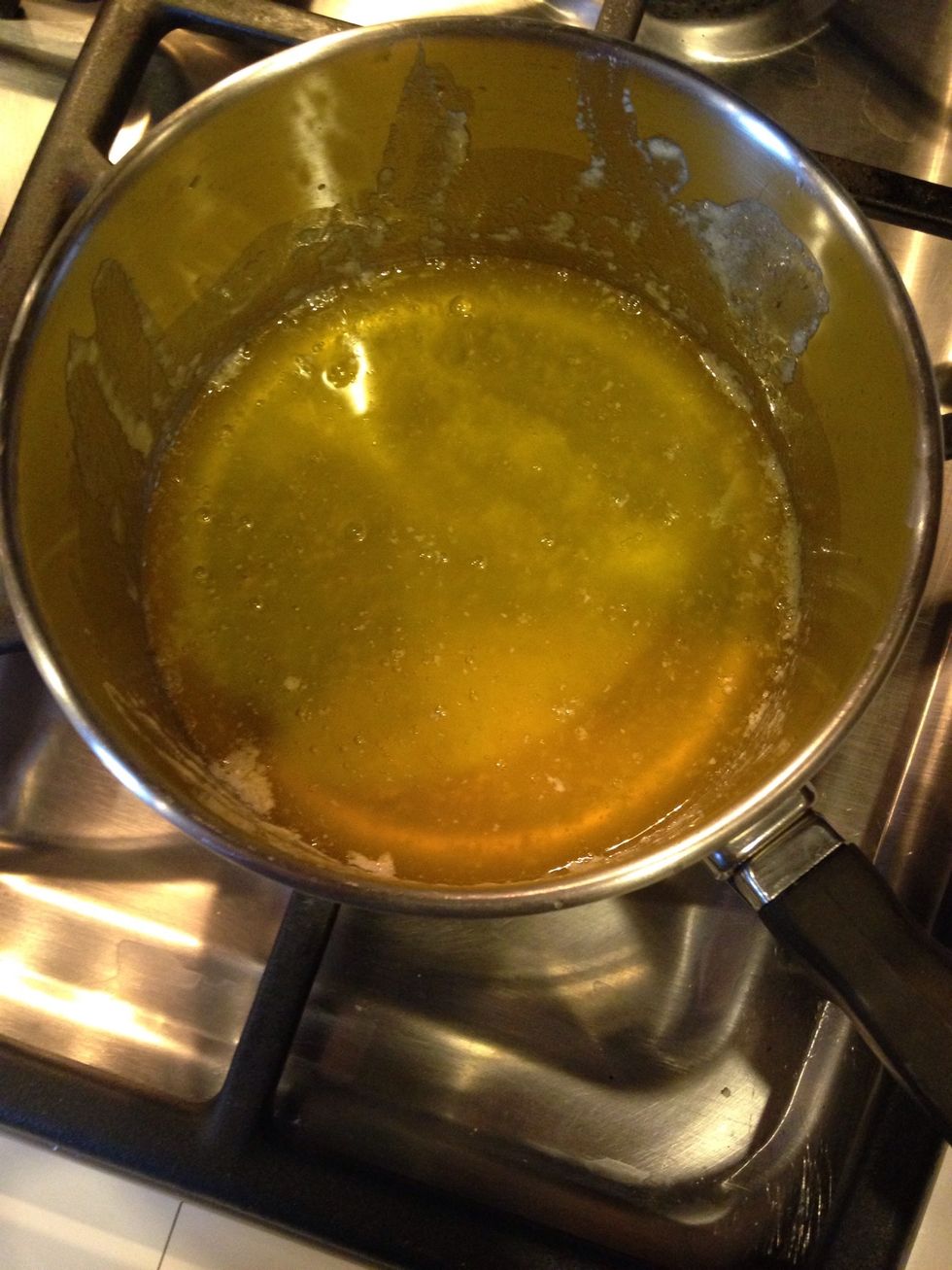 Reduce heat to low and let cool for 3 minutes. Being careful not to allow it to brown. After 3 minutes remove from heat and let sit for 5 minutes.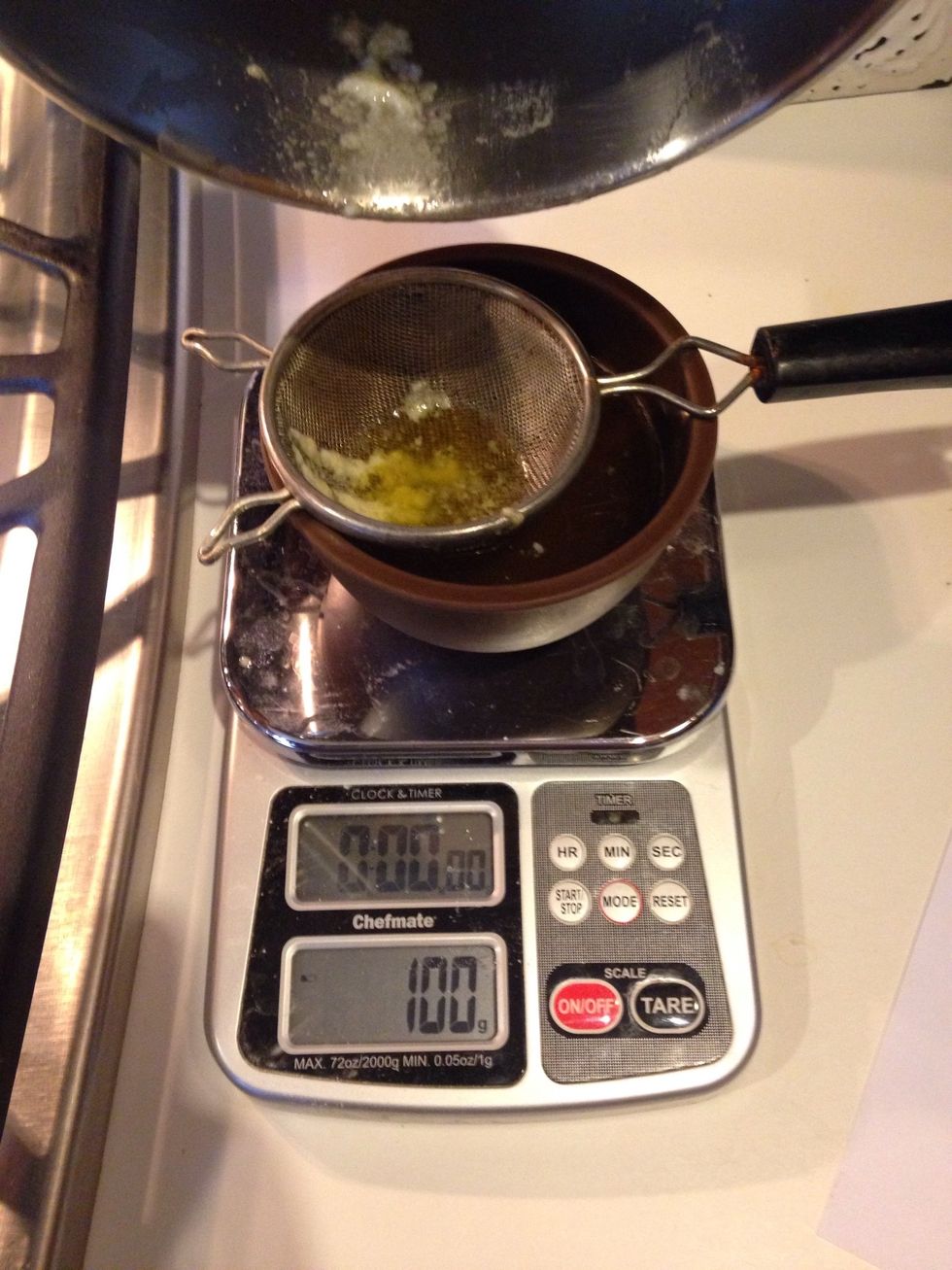 Strain the butter through a strainer or cheesecloth into a bowl and re weigh 100 grams.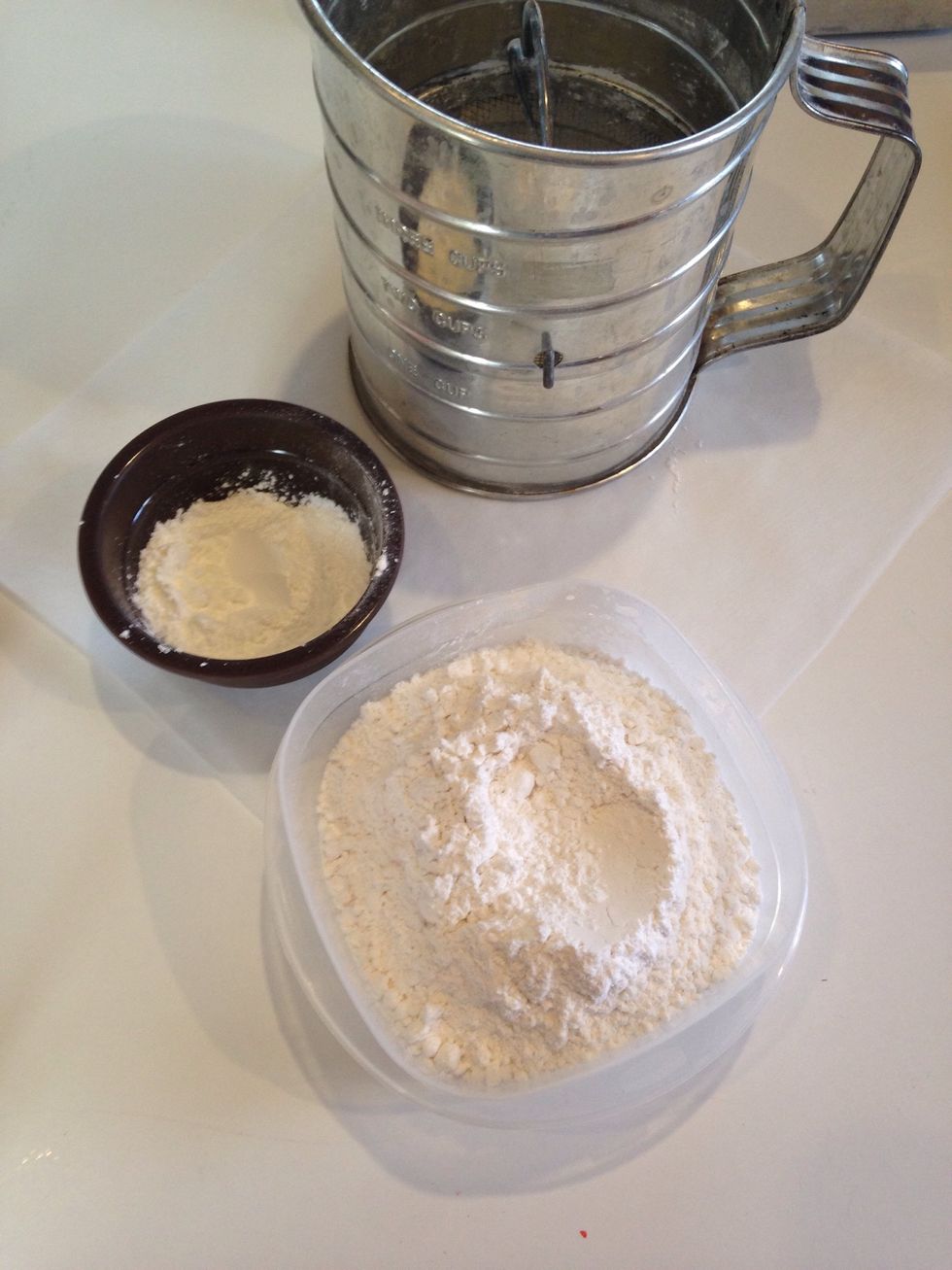 Sift together the flour and cornstarch.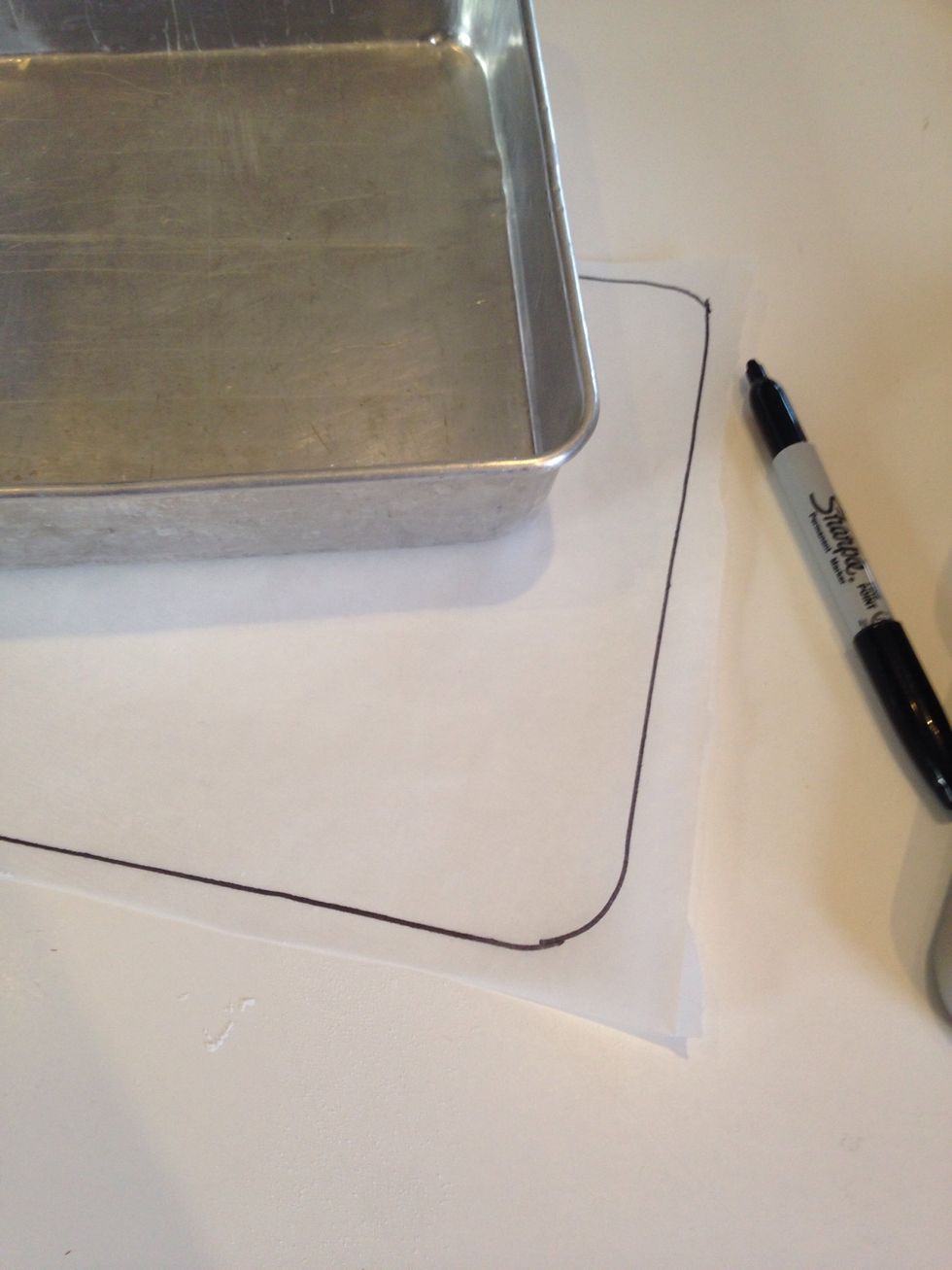 Trace a 9" round or square cake pan on parchment paper. Cut inside the line you drew.
Measure the width of the sides and cut long strips of parchment to wrap the entire inside of the pan.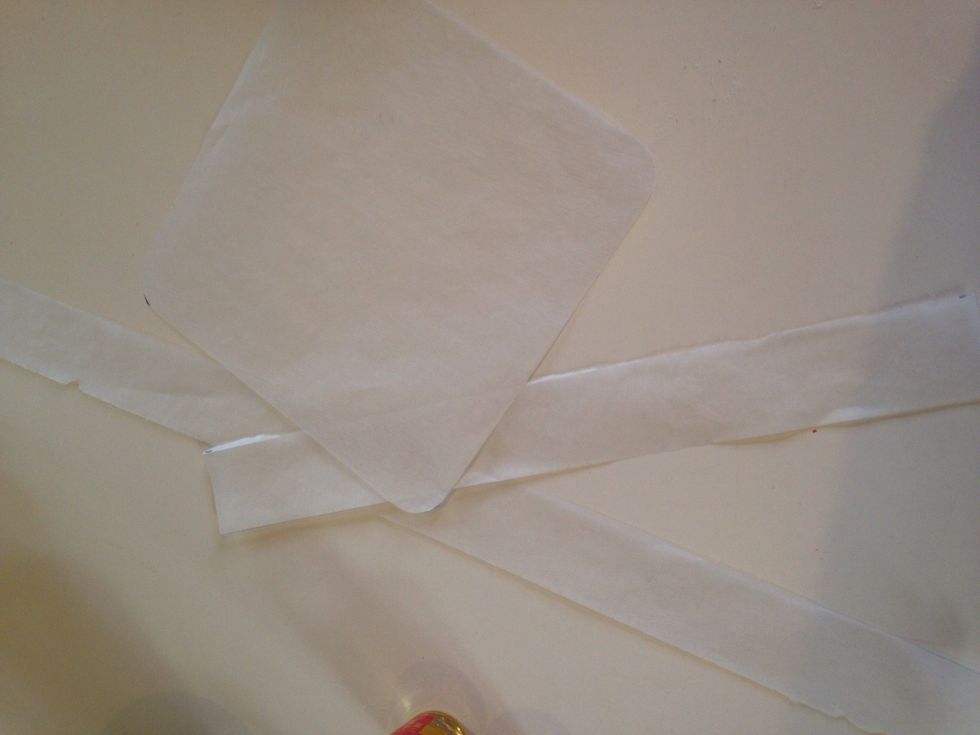 Done!
Melt 10 g butter and rush into bottom and sides of pan.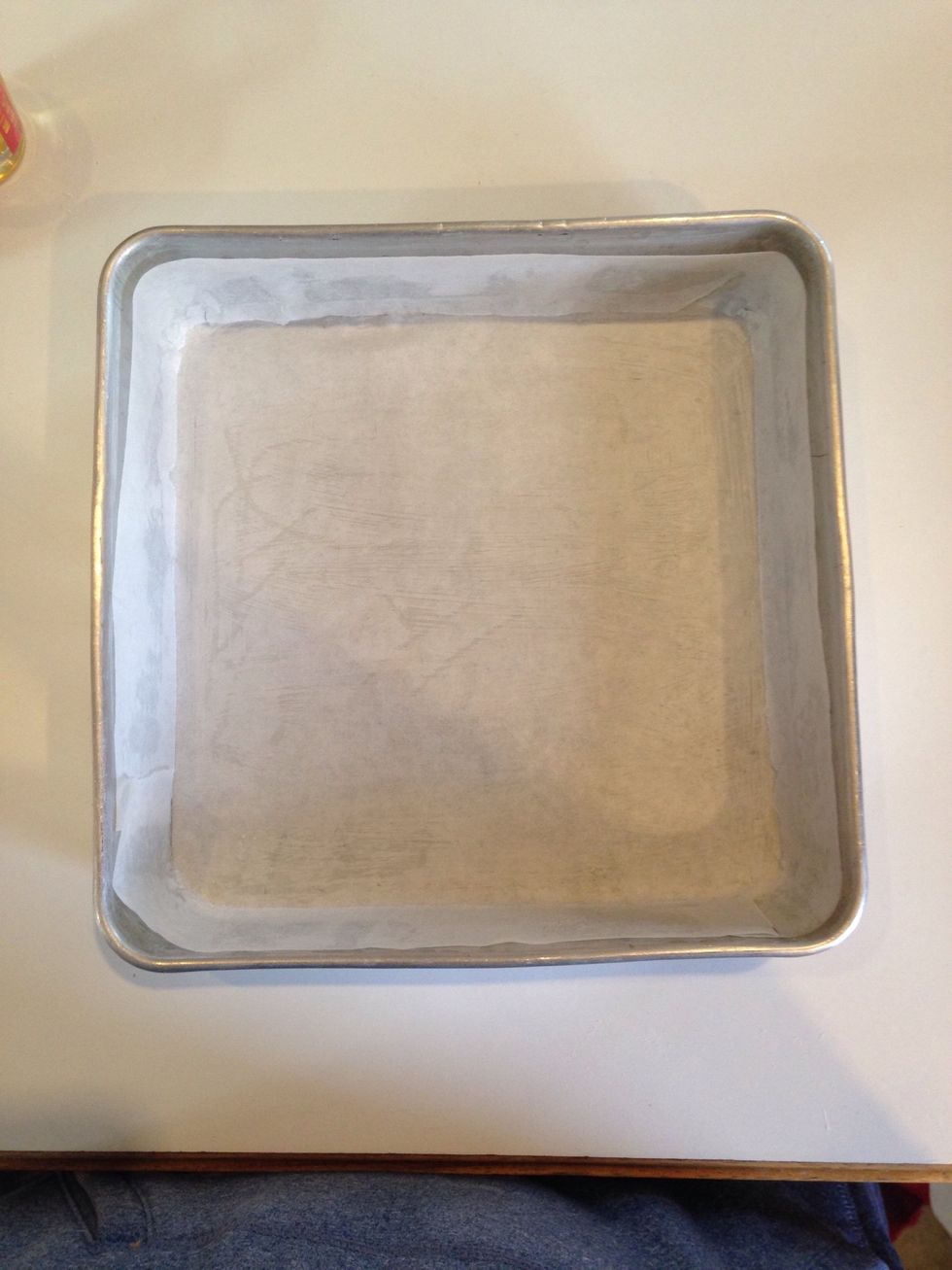 Place parchment in pan to cover bottom and sides.
Preheat oven to 350* making sure the rack is positioned in the center.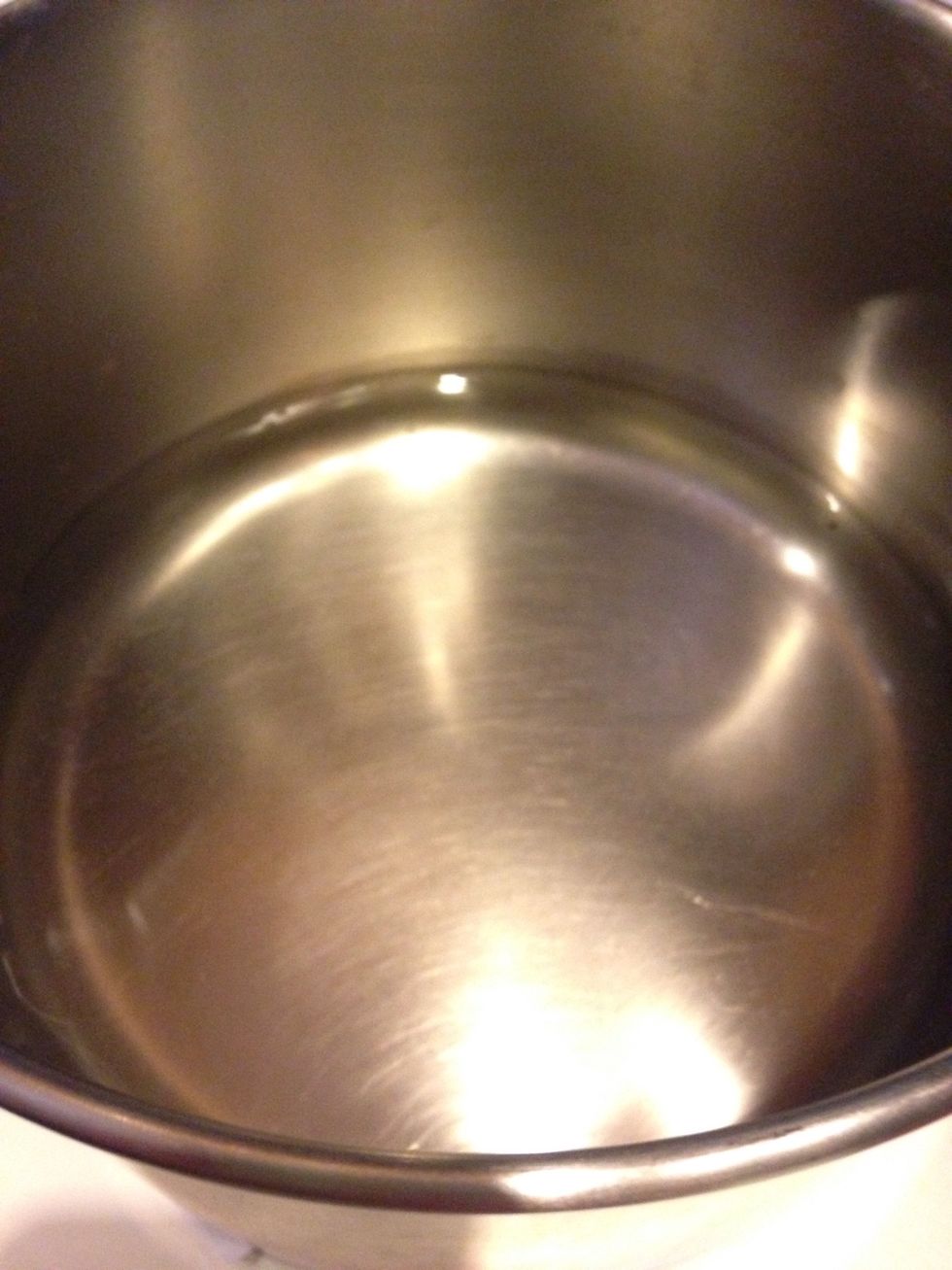 Place 1" of water in a medium saucepan. I am using my 2.5 qt. pan.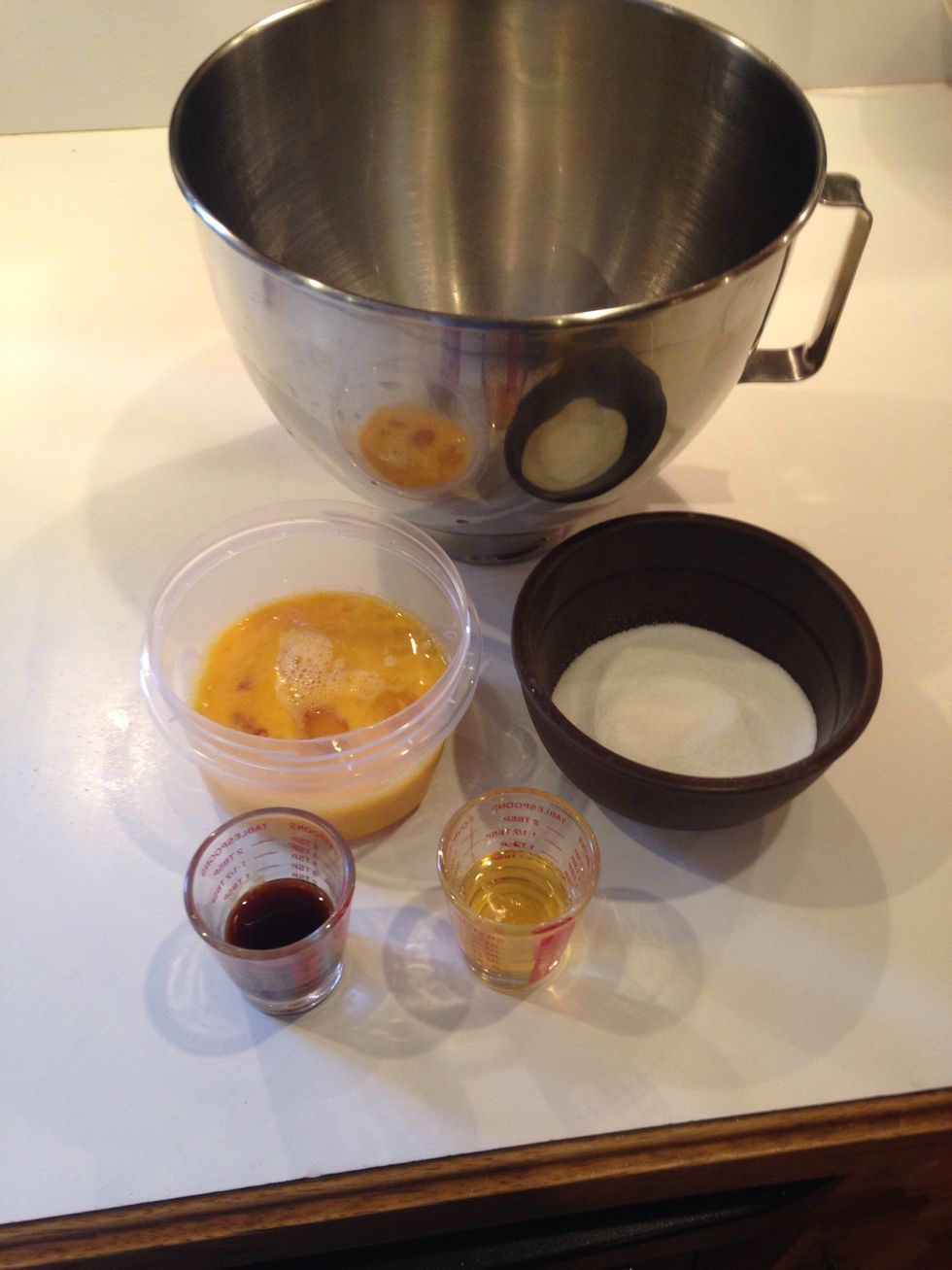 In the bowl of your stand mixer combine the whole eggs, granulated sugar, vanilla and honey.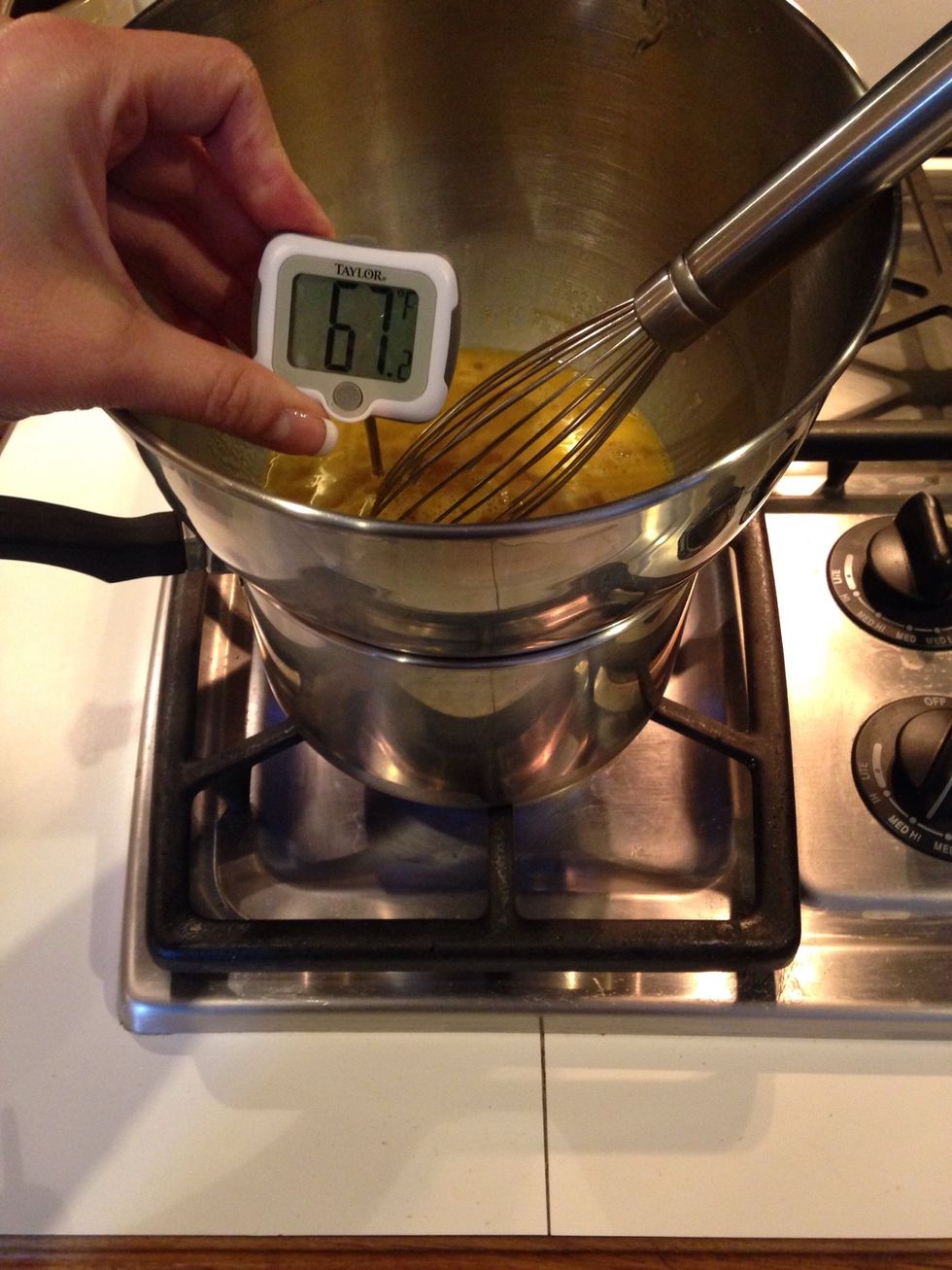 Place bowl over water creating a Bain Marie. Whisk continuously until you reach 149*. Move the bowl and whisk so you don't get scrambled eggs!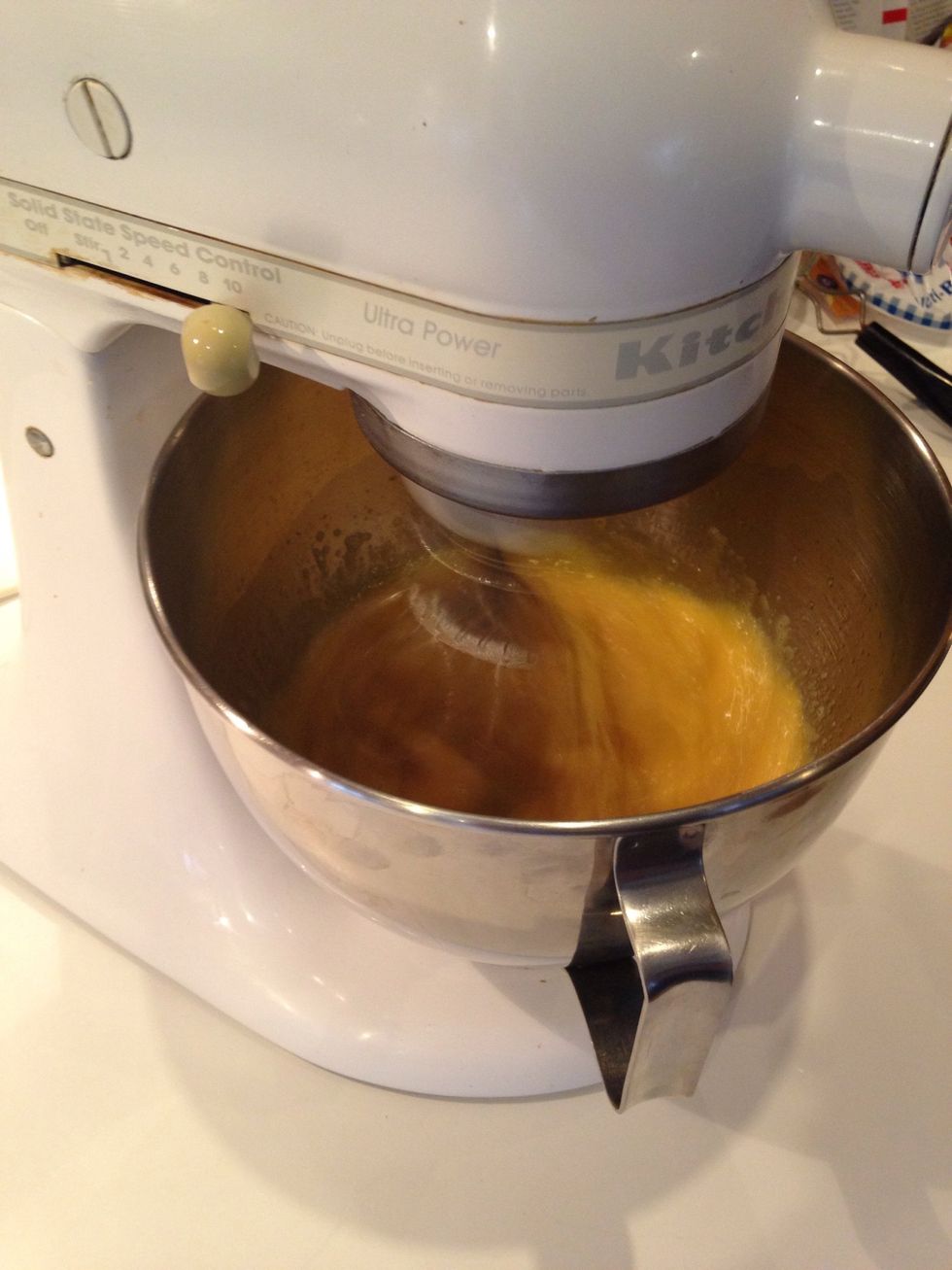 Immediately upon reaching 149* move bowl to stand mixer fitted with wire whisk attachment. Mix for 3 minutes on high. The mixture should be fluffy, light and pale.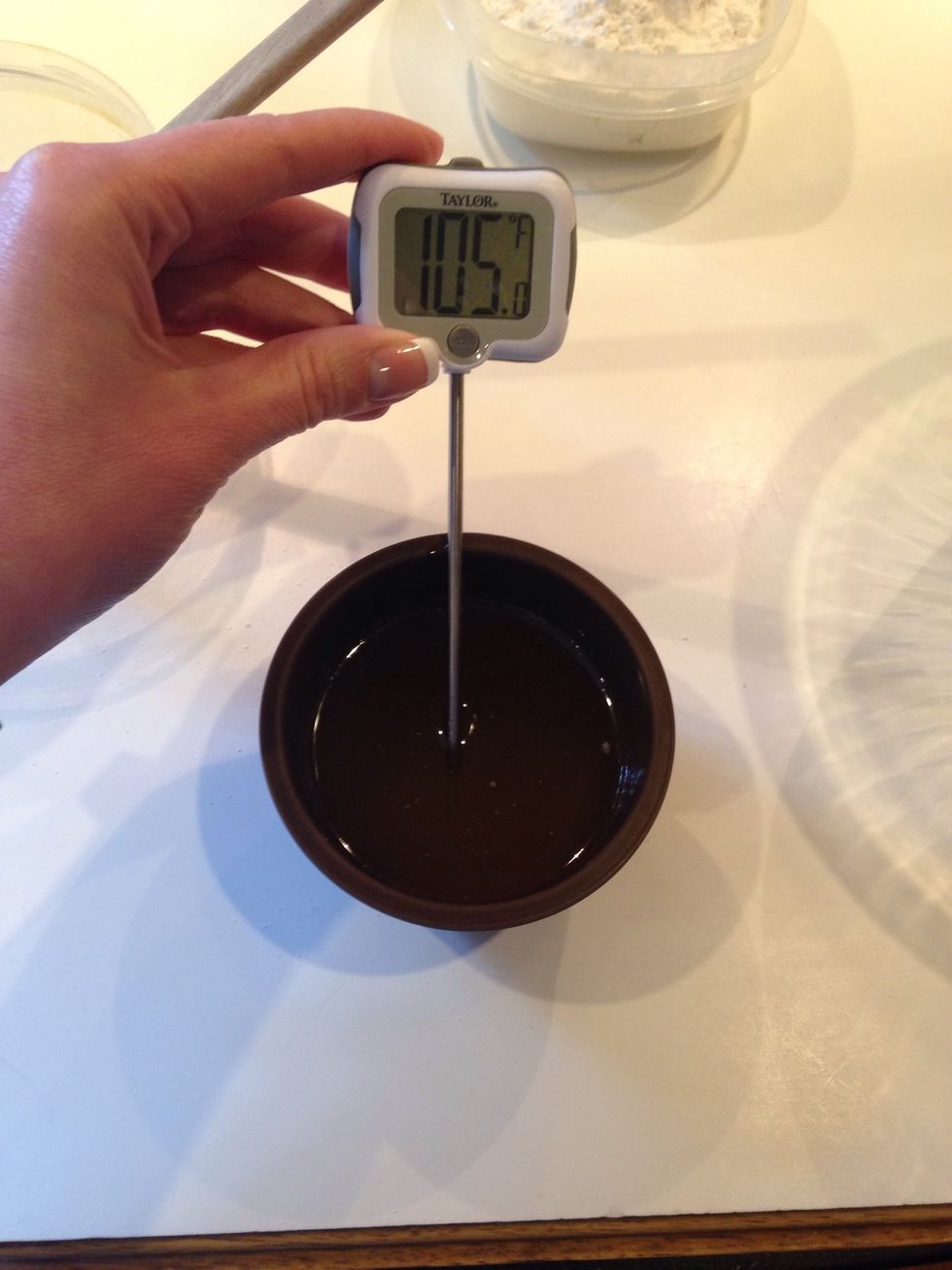 Check the temperature of the butter. You want it at 105*.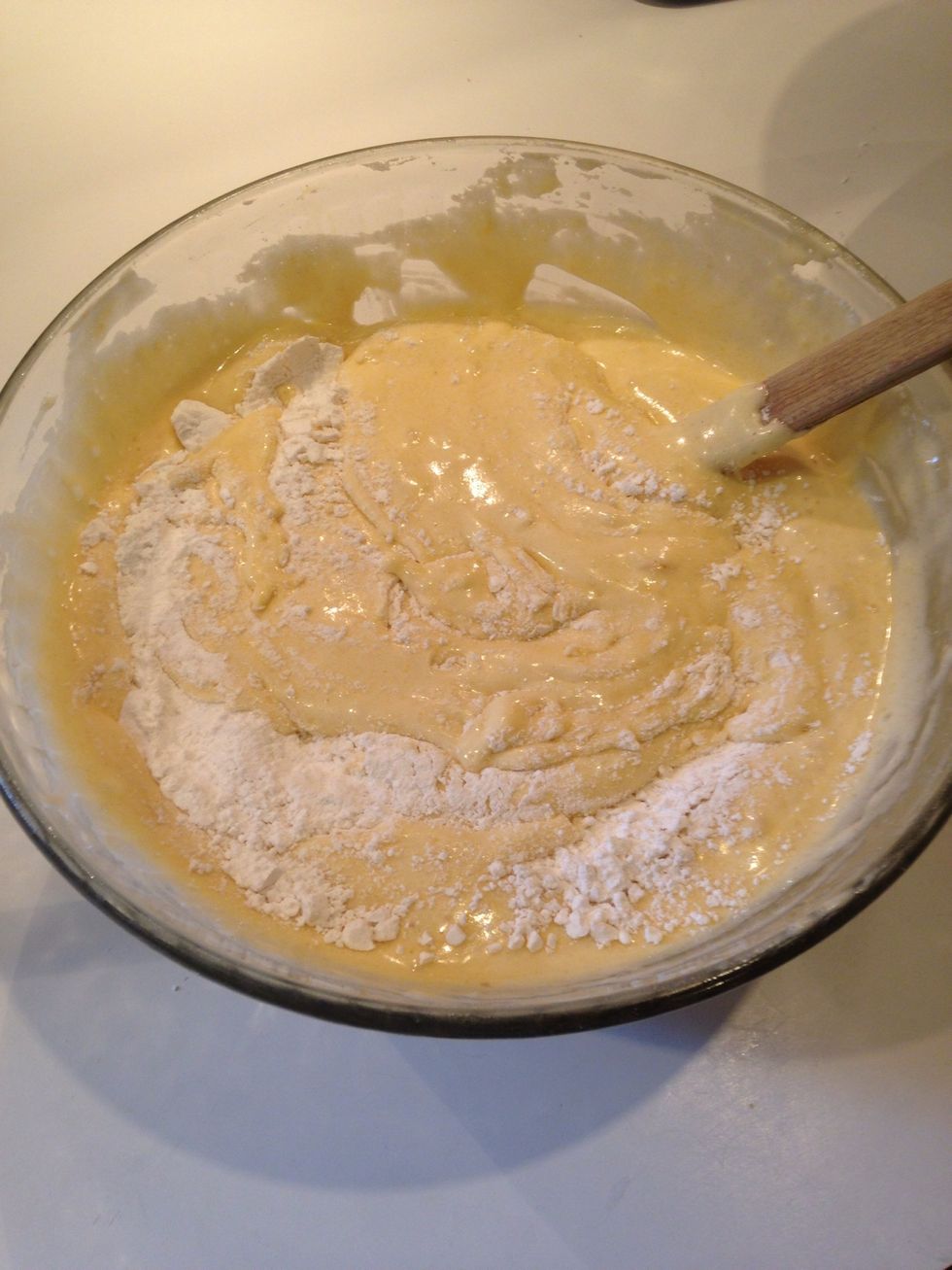 Add remaining flour mixture and repeat folding process. Remember to scrape bottom of bowl because every time you think it's incorporated you will find more pockets of flour!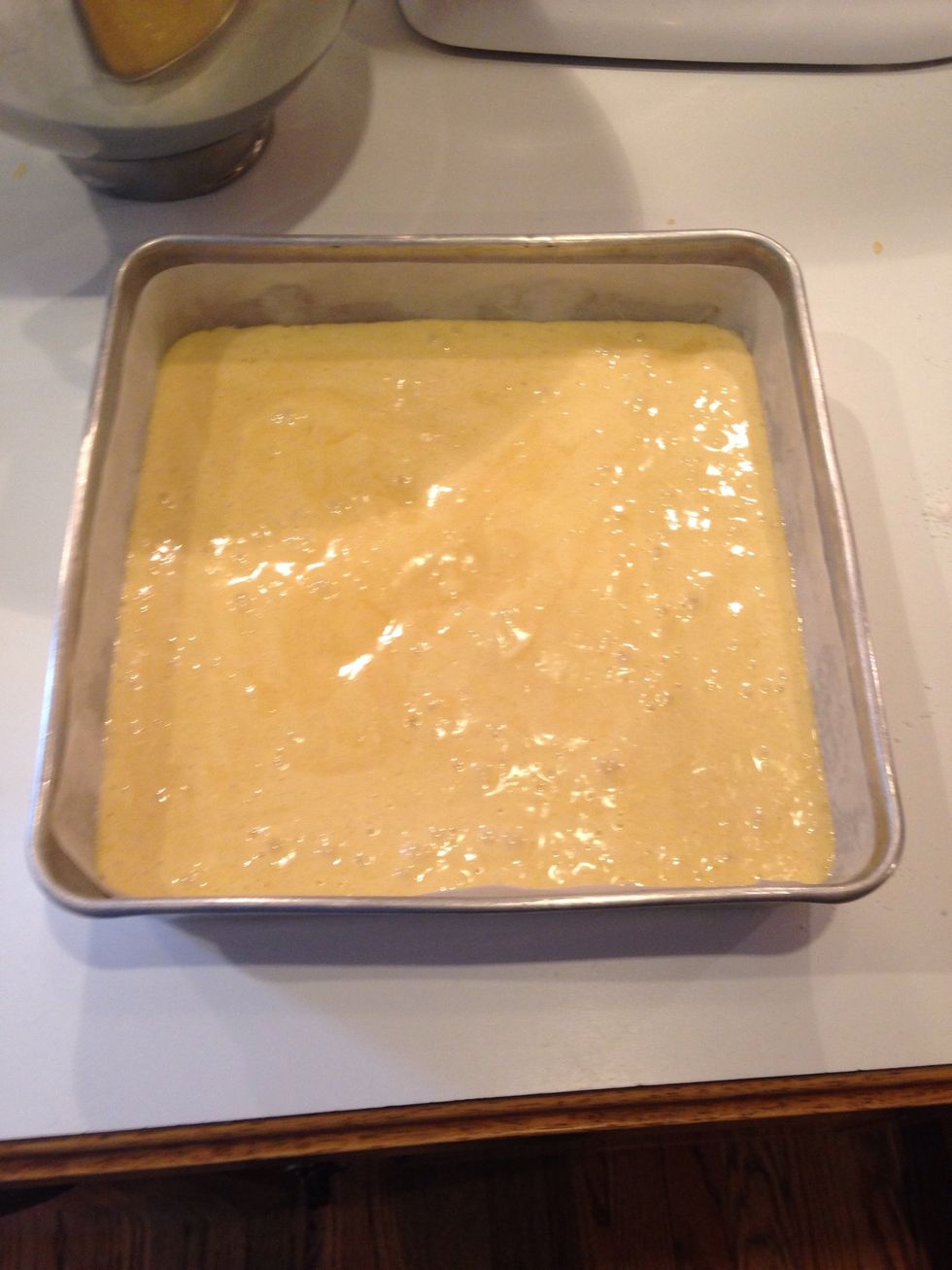 Pour gently into prepared pan. You should be able to see air pockets.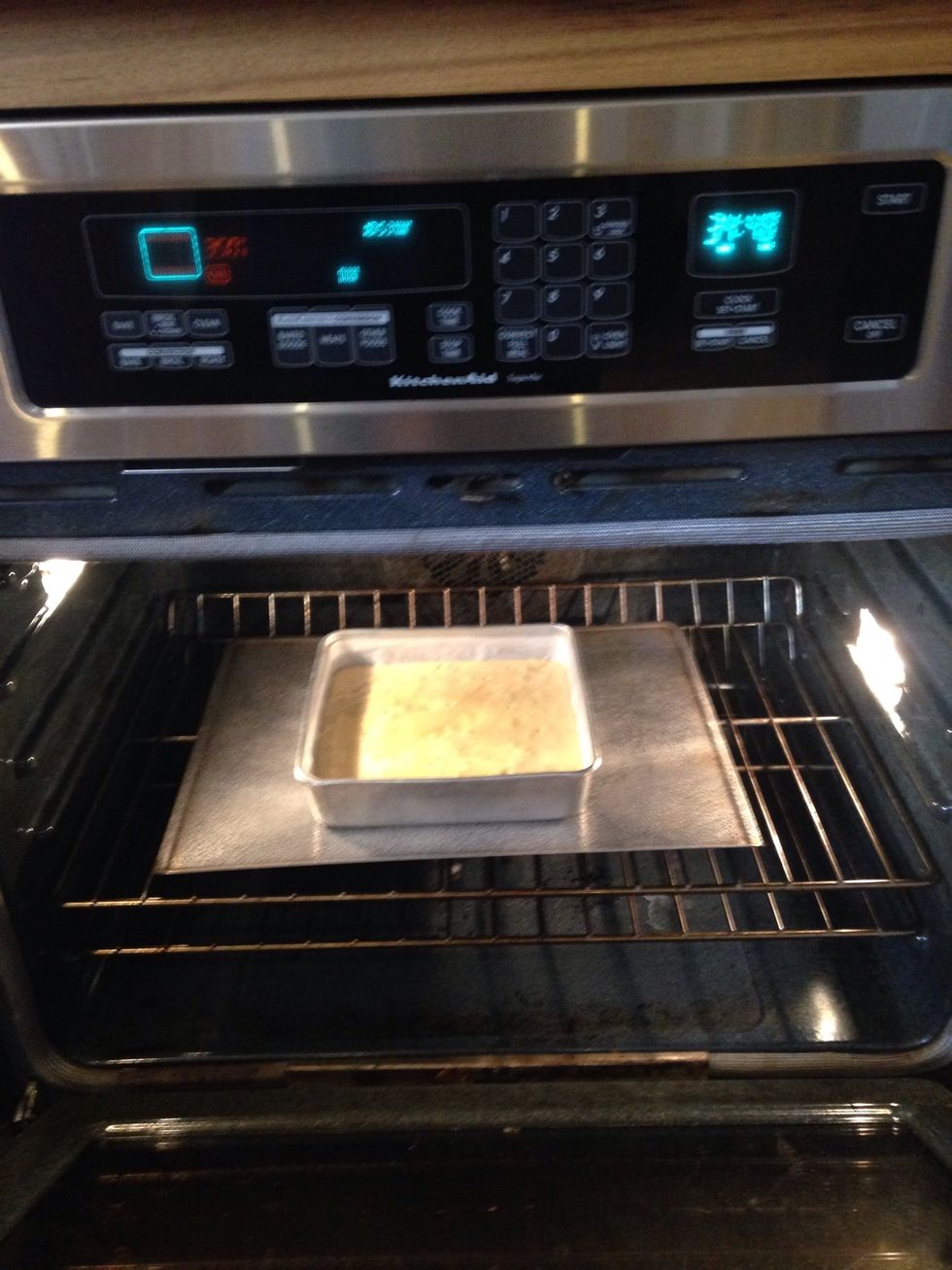 Place pan on cookie sheet and bake for 30-35 minutes.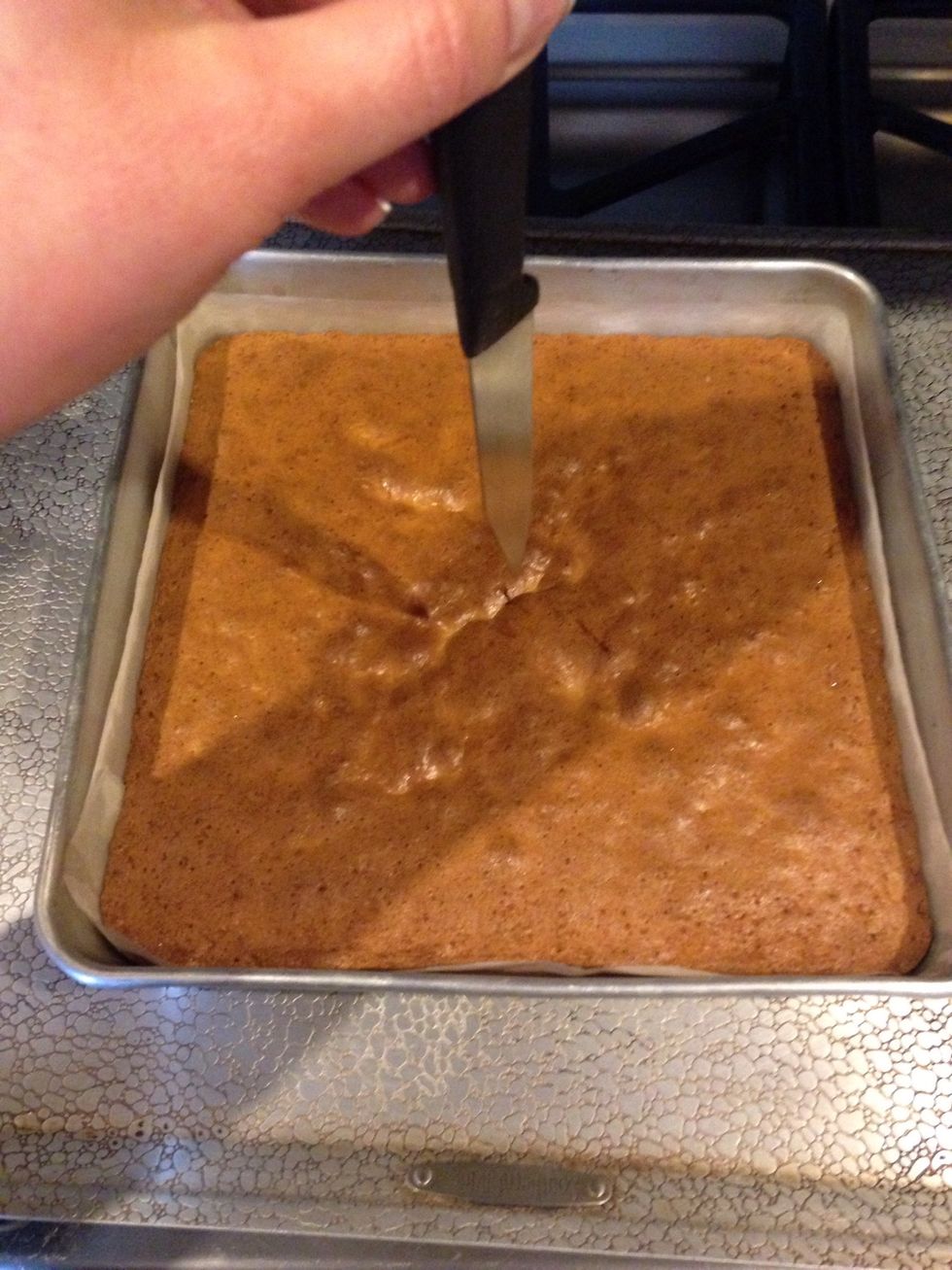 Mine took just 20 minutes! Insert a knife into center, if comes out clean done. I might try 17 minutes next time, this is a little to golden for me!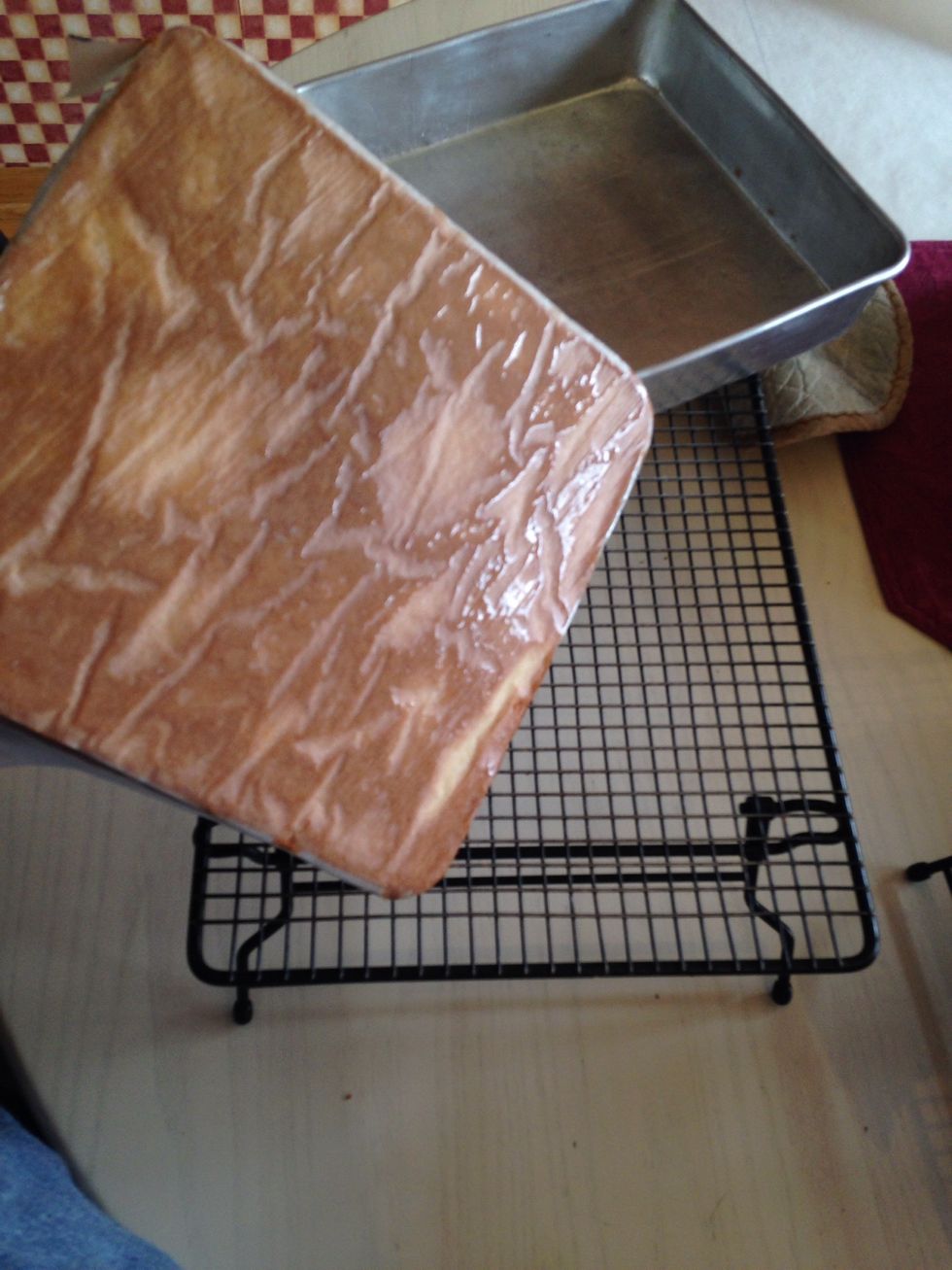 I inverted it onto my hand and then onto the cooling rack.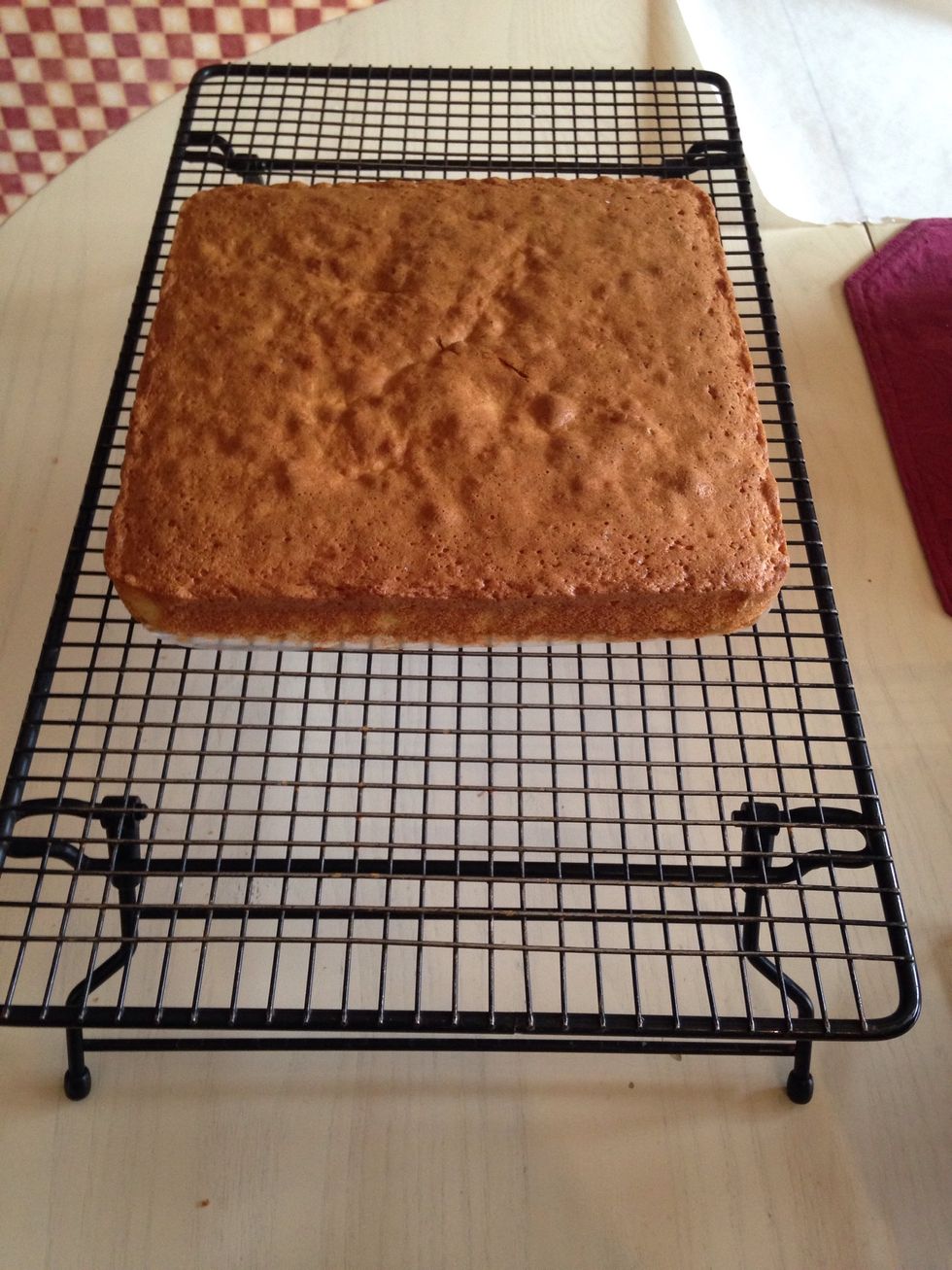 Remove parchment edges and allow to cool completely.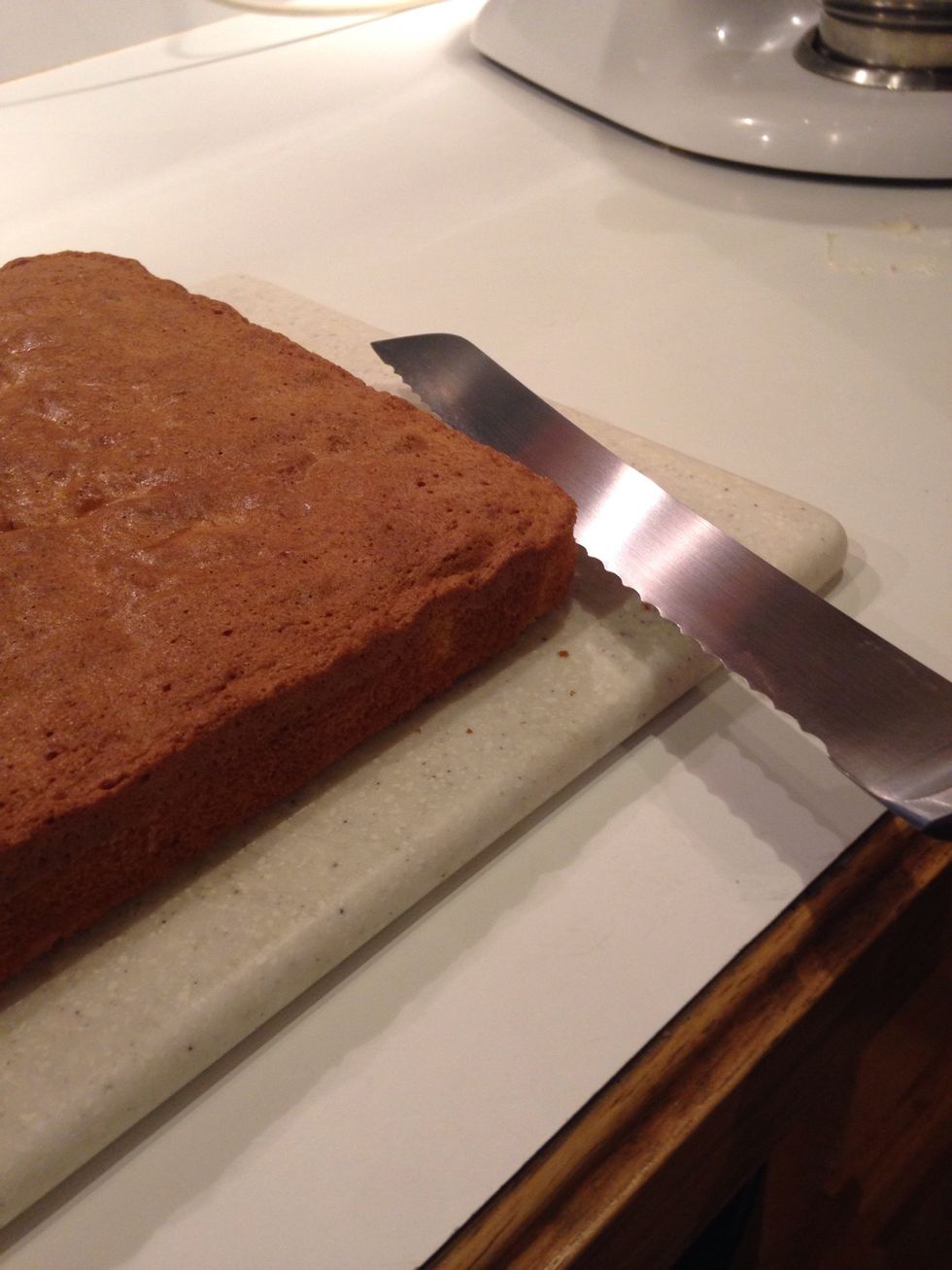 Using a serrated knife, cut off the top 1/3rd of the cake.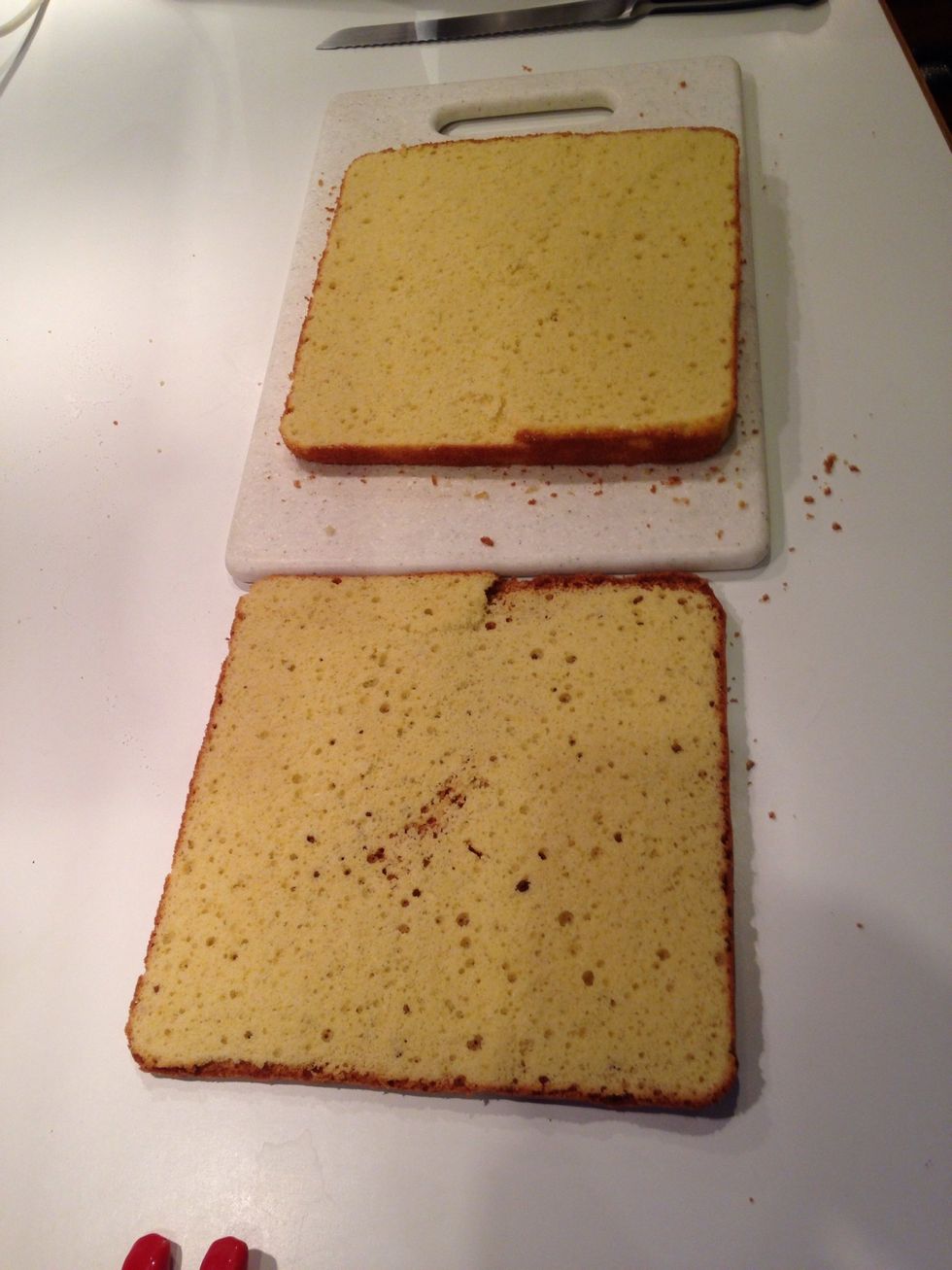 Try to get it more even than I did:)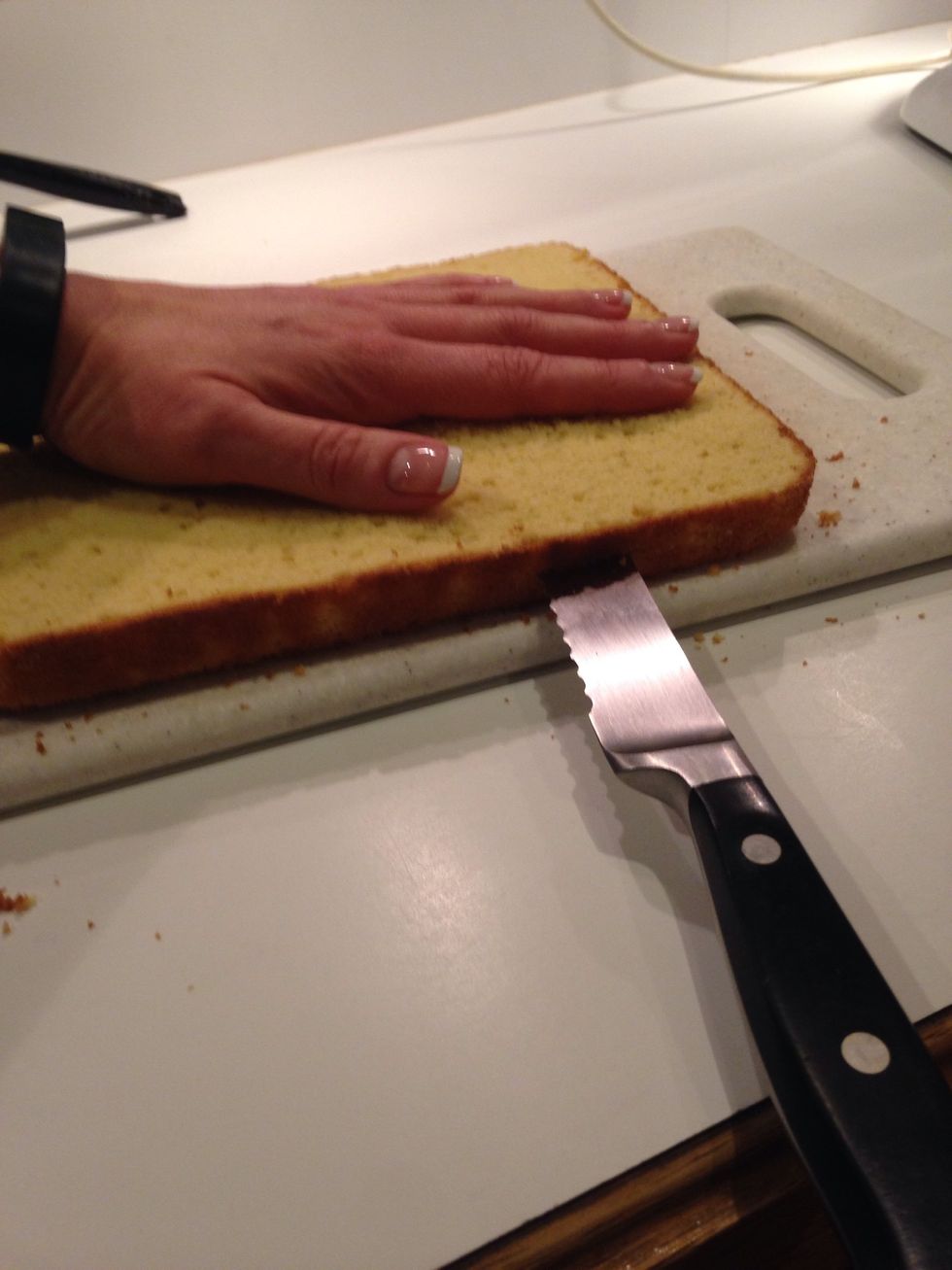 Now cut the other portion in half, so you end up with 3 squares.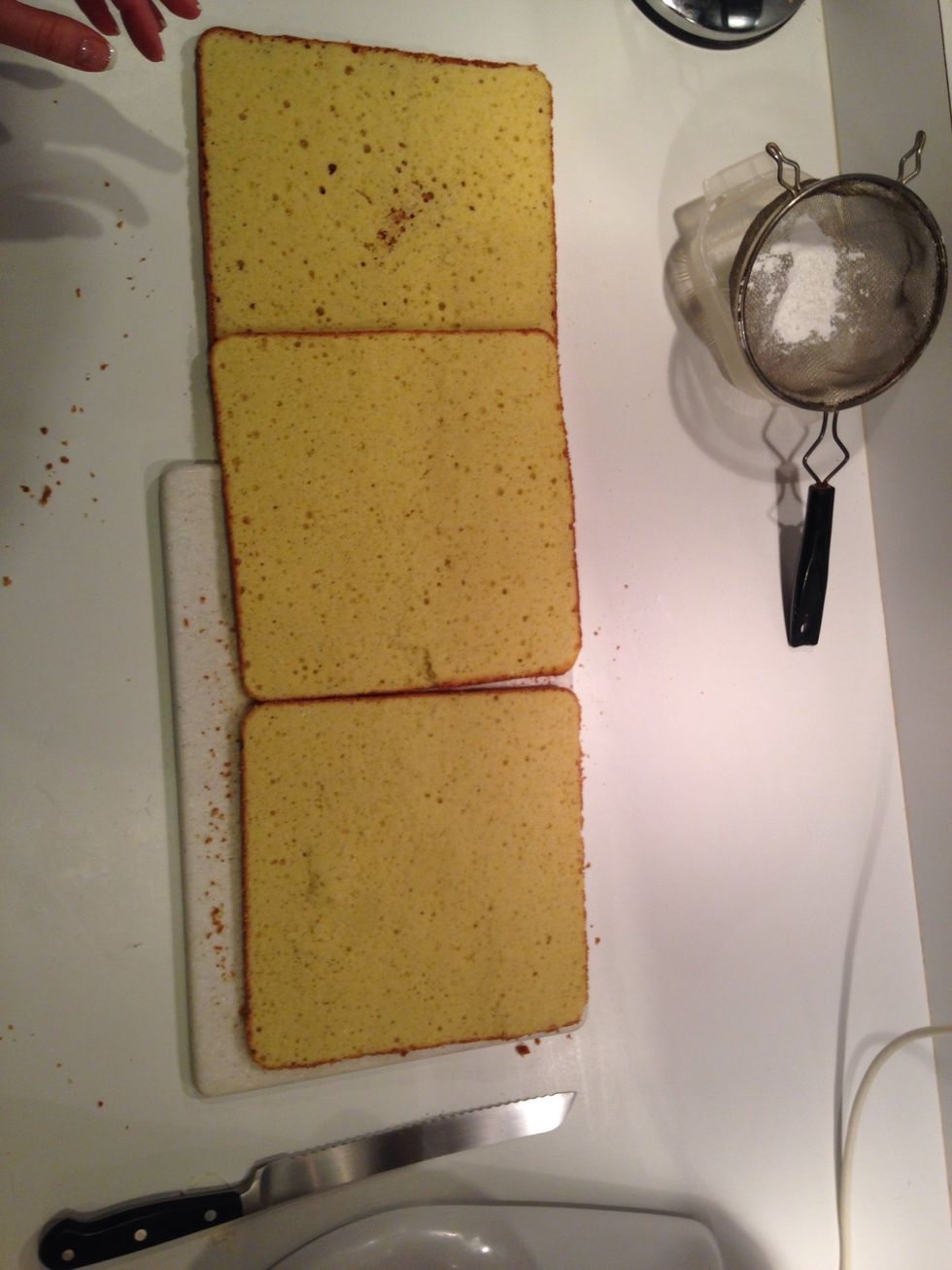 All three layers.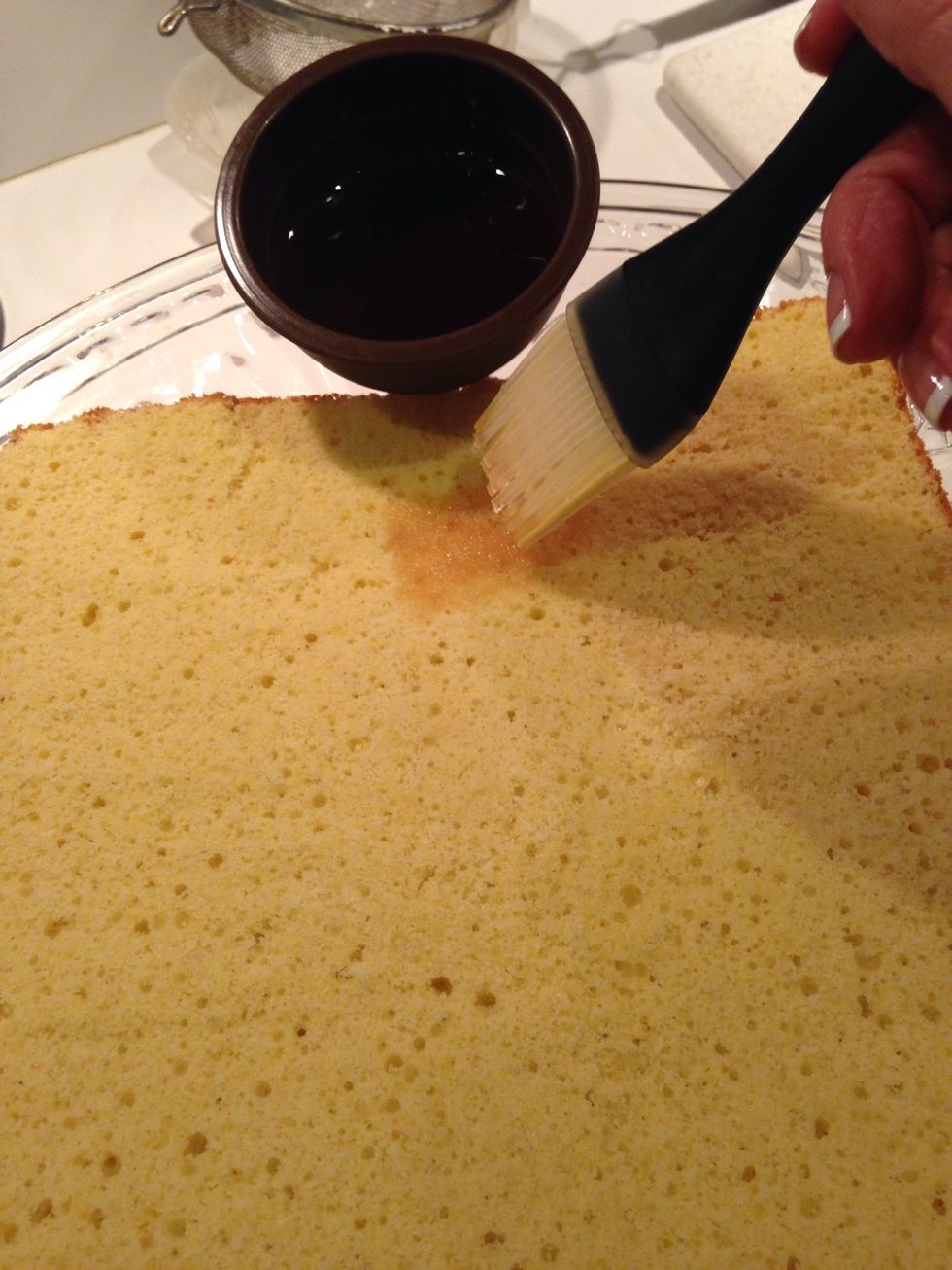 Place the bottom layer on a serving platter. Using the syrup of your choice, brush it onto the bottom layer.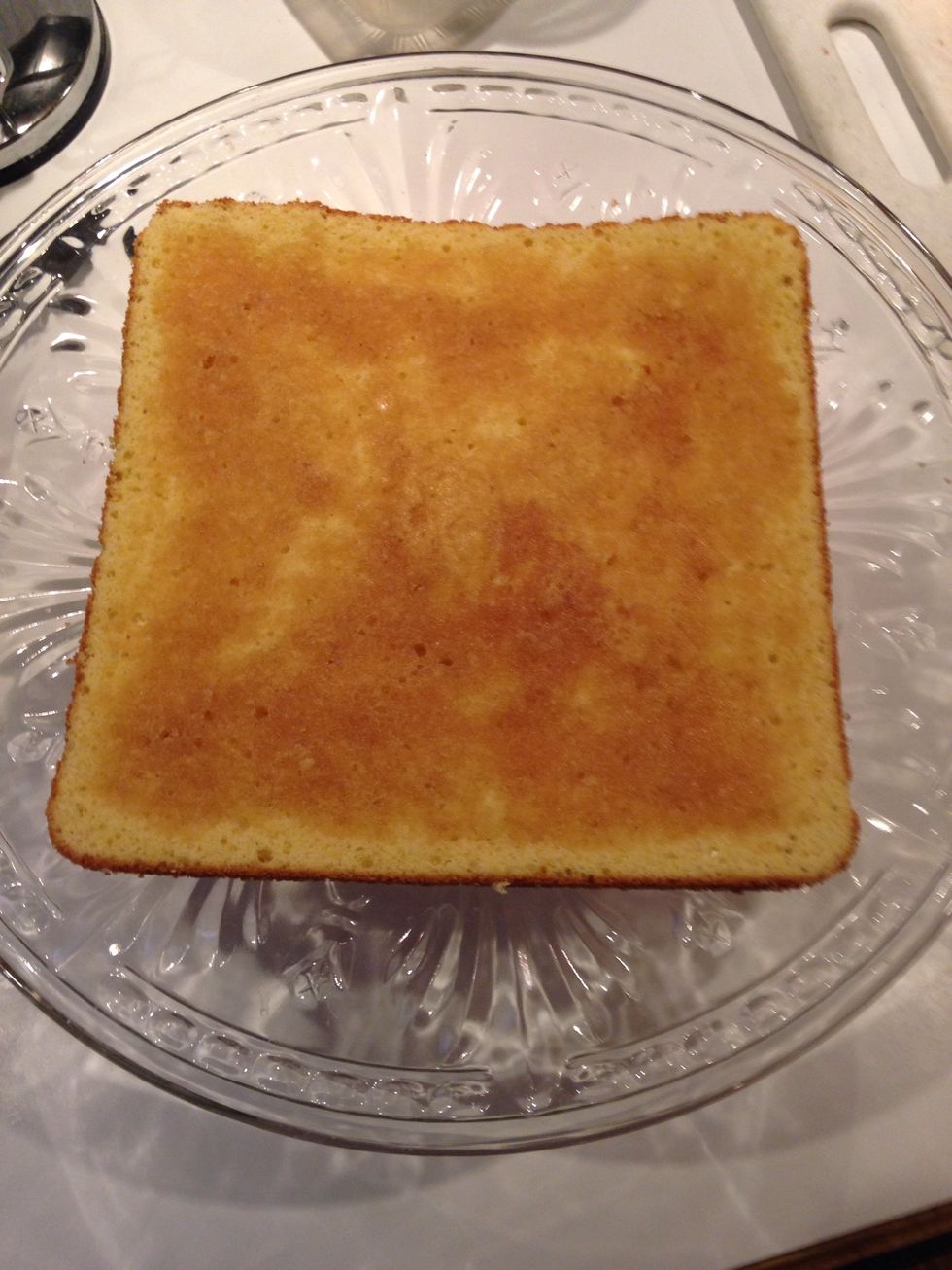 First layer complete.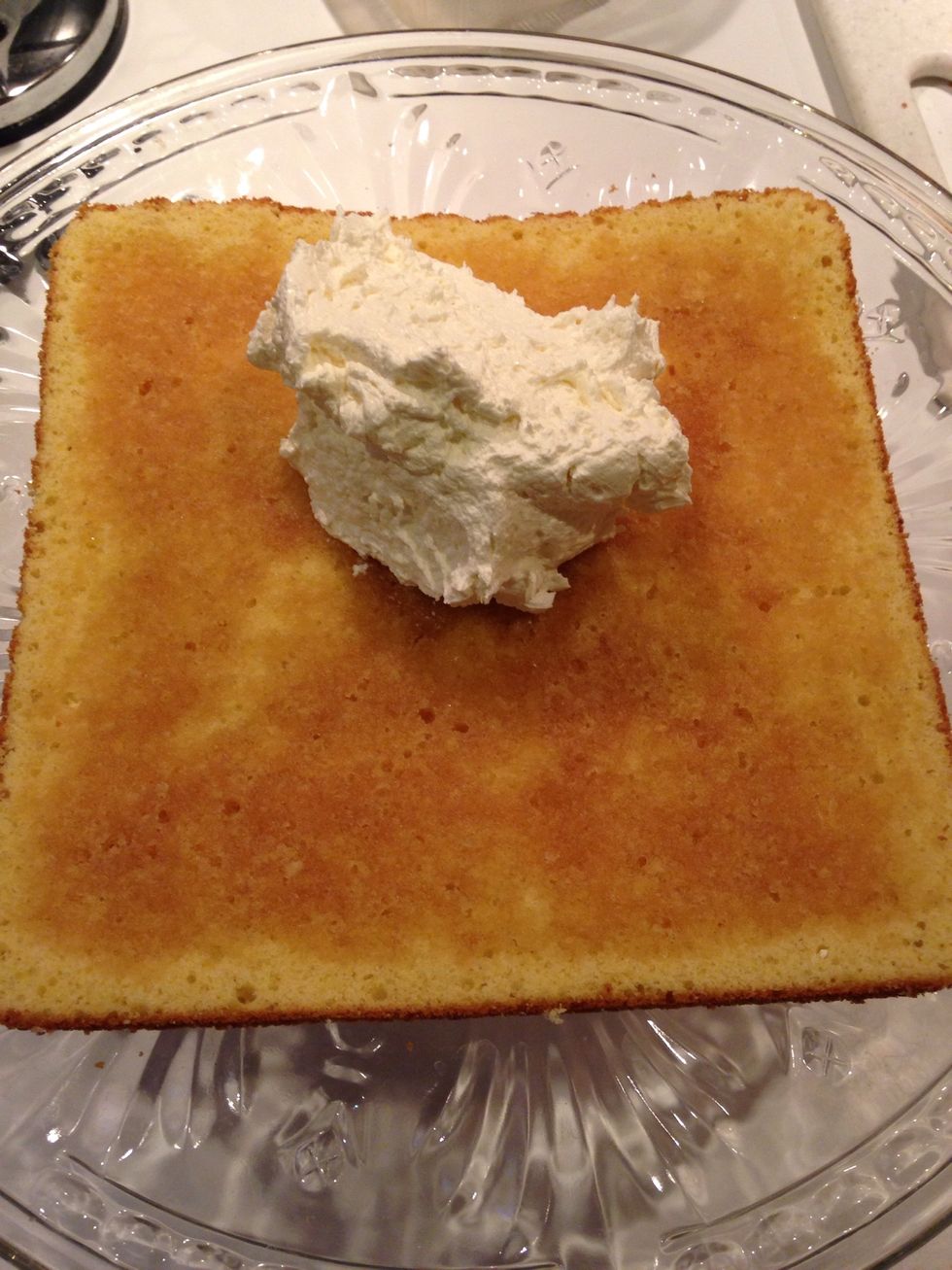 Add buttercream or other filling, I am using an Italian Meringue Buttercream here.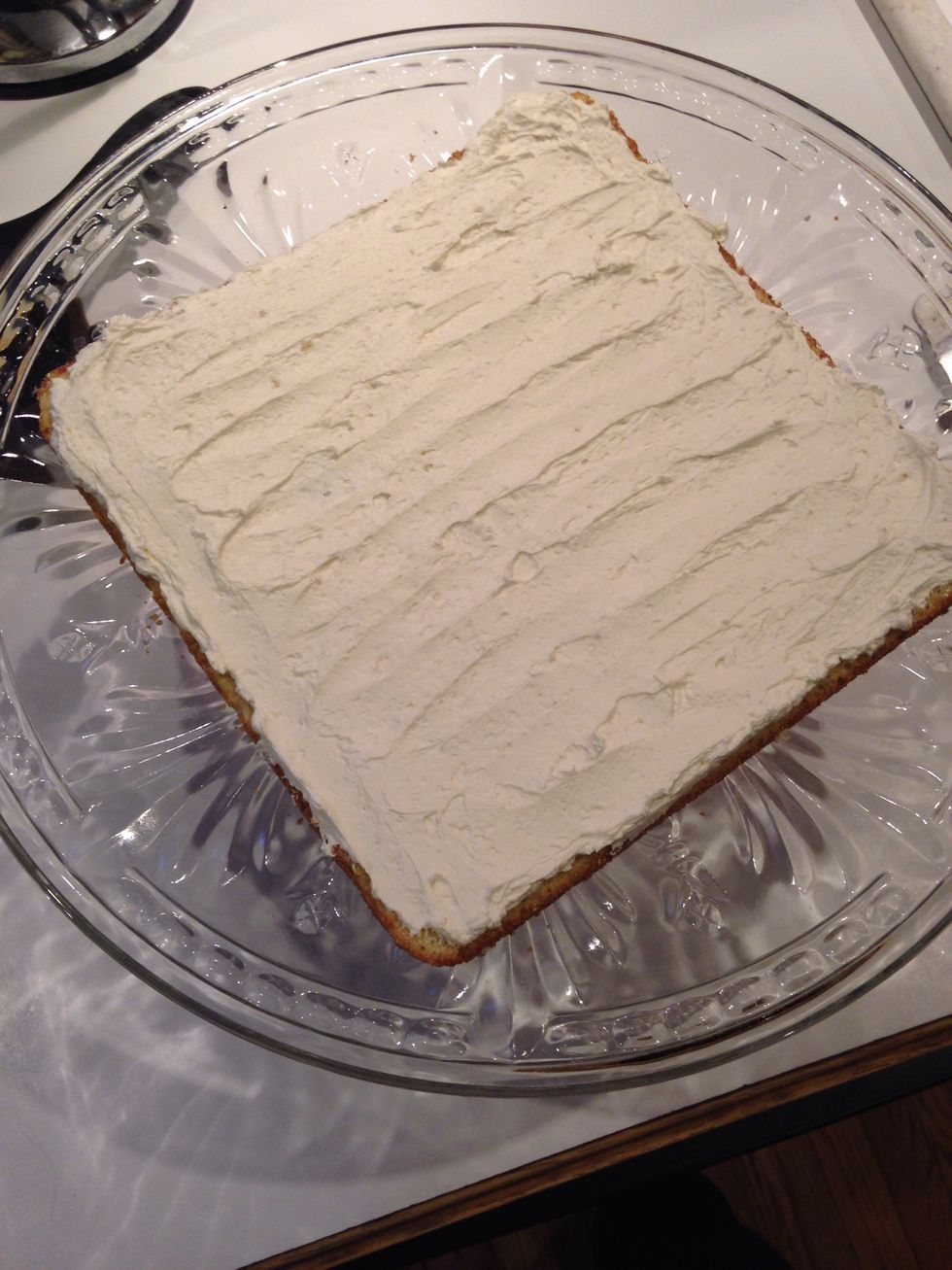 Spread to a thin even layer.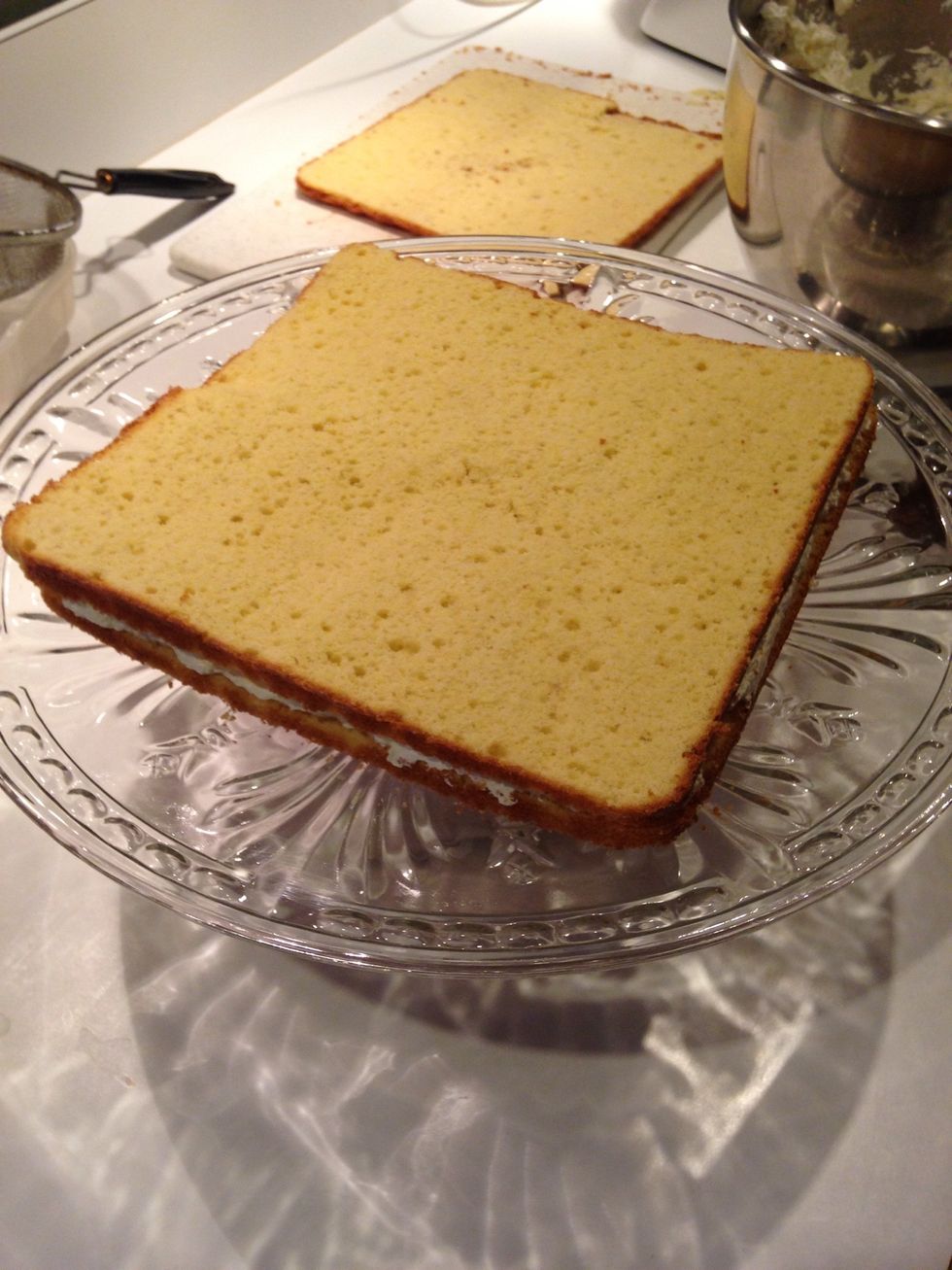 Add the middle layer of cake.
Brush syrup on this layer as well.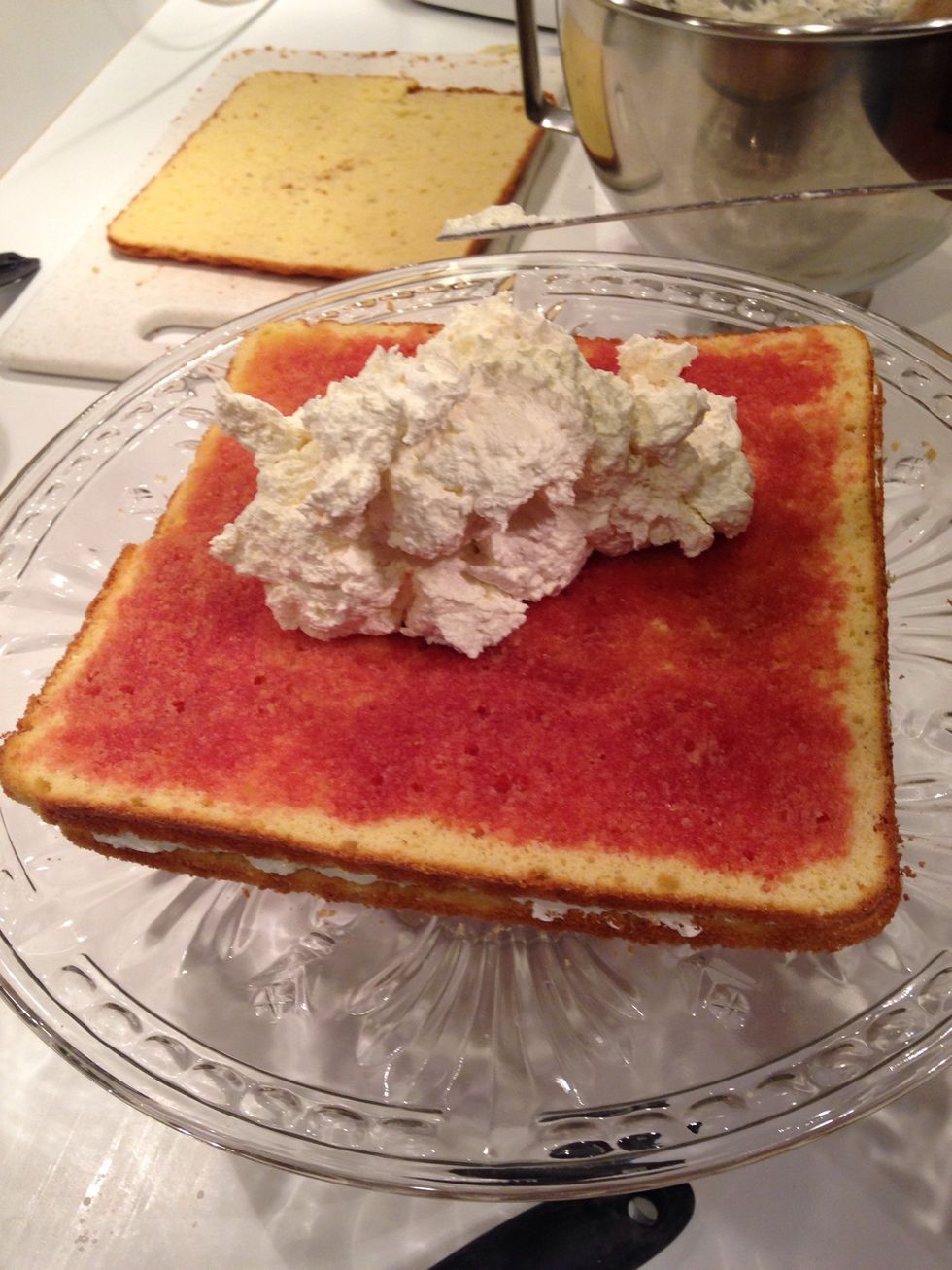 More buttercream or filling of your choice.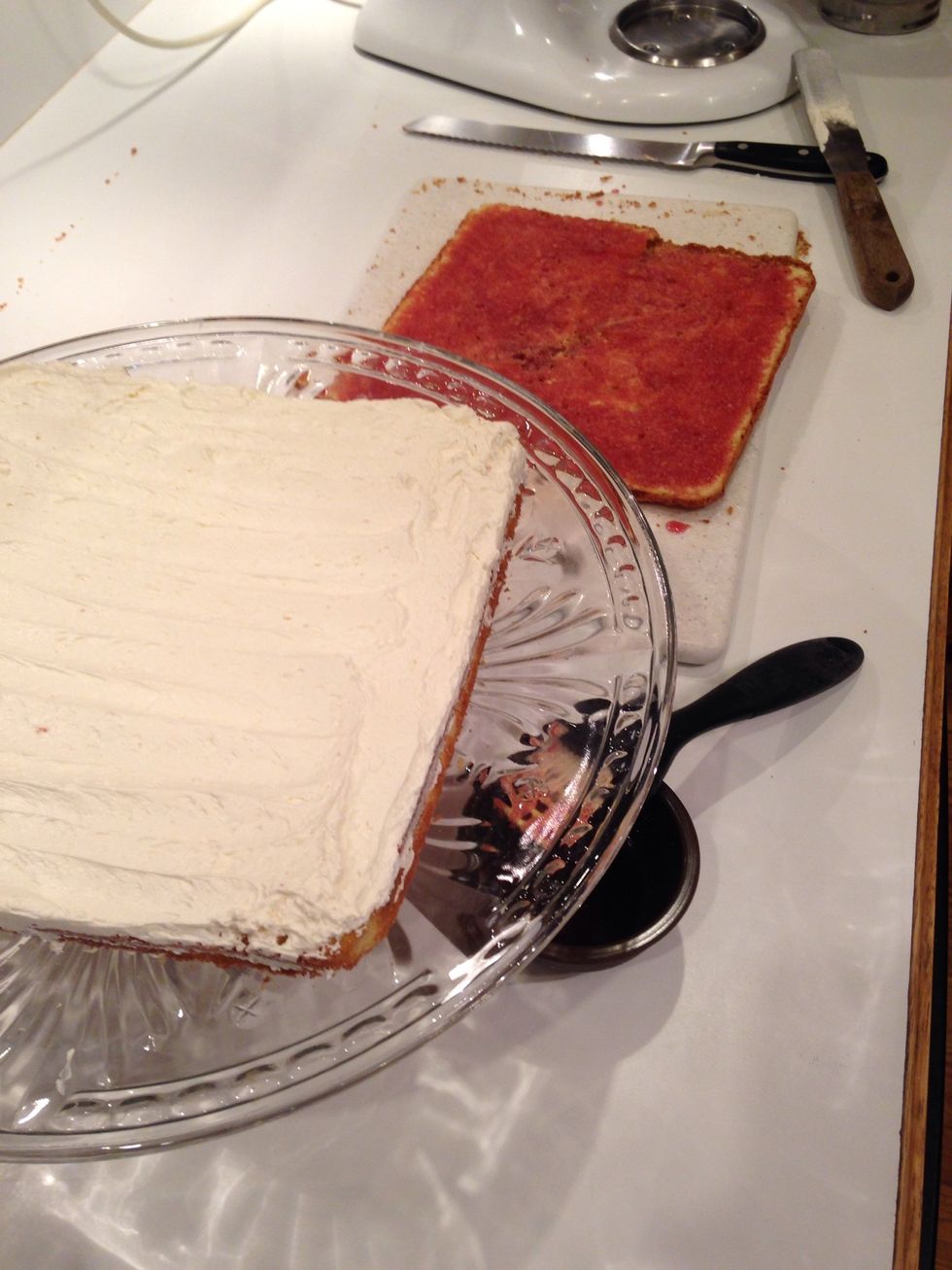 Brush syrup onto the top layer.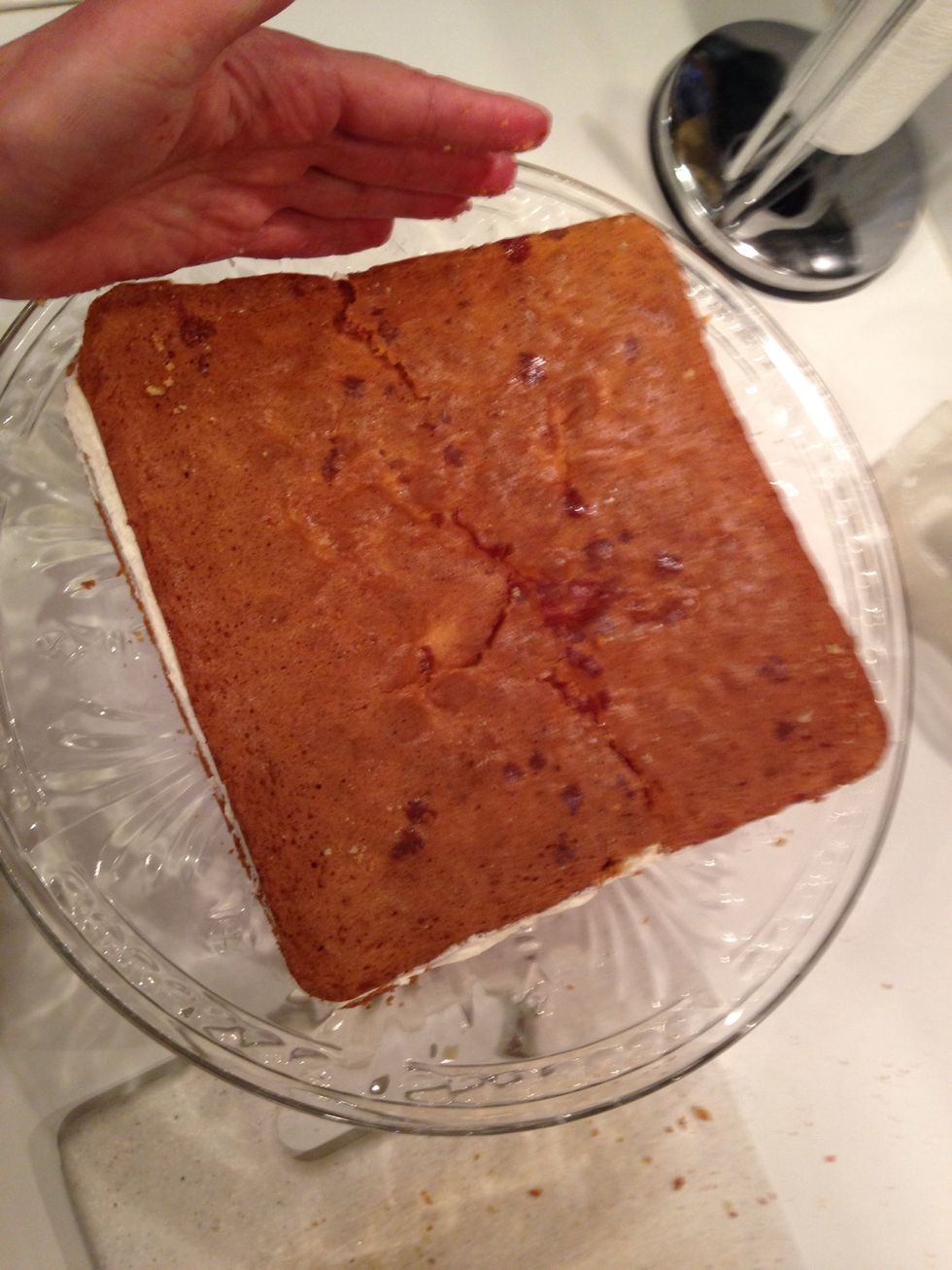 Carefully place the top layer of cake onto the layer of buttercream.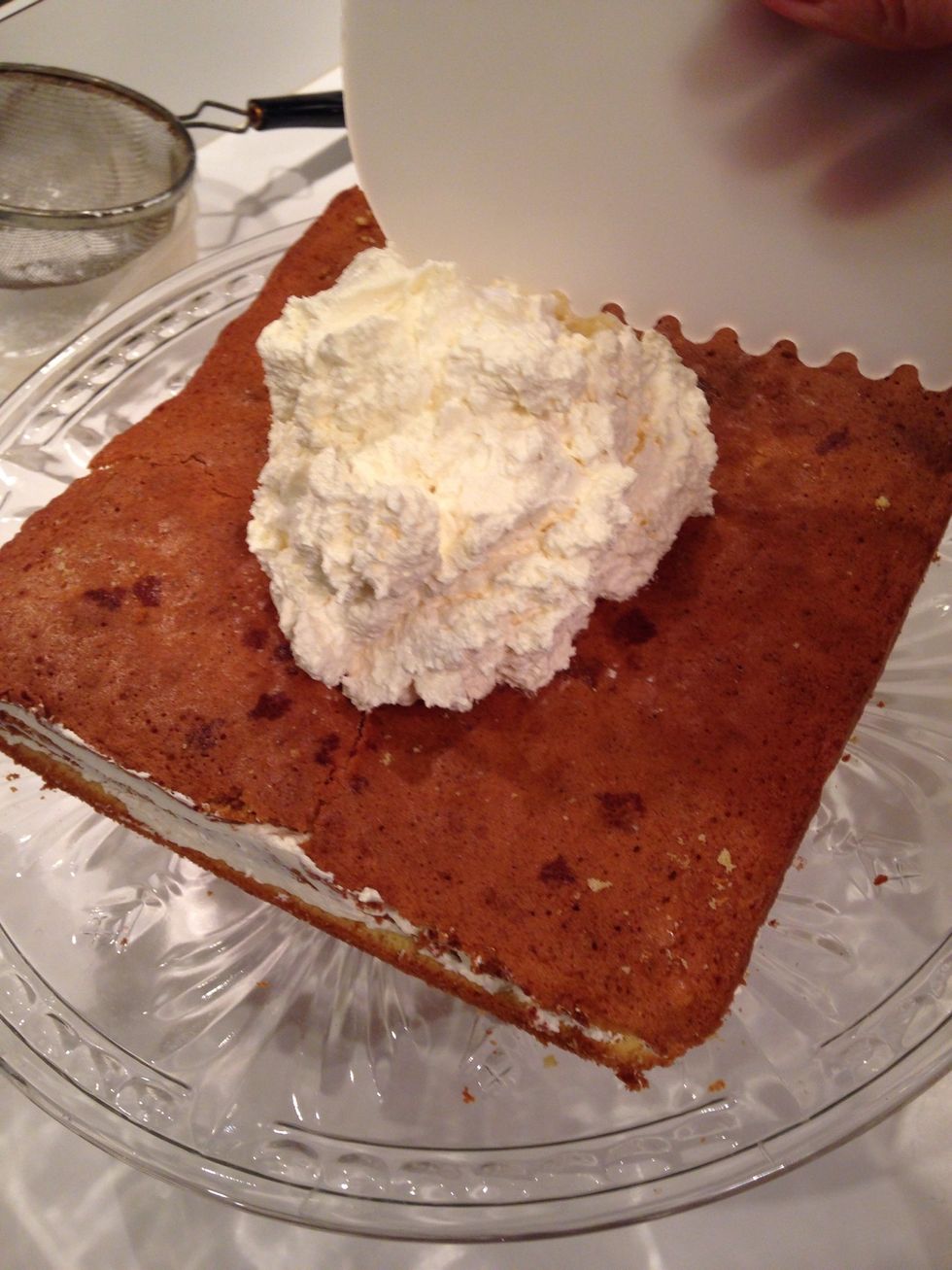 Place remaining filling/buttercream/frosting on top of cake and spread being careful to only proceed in one direction so you don't get any crumbs.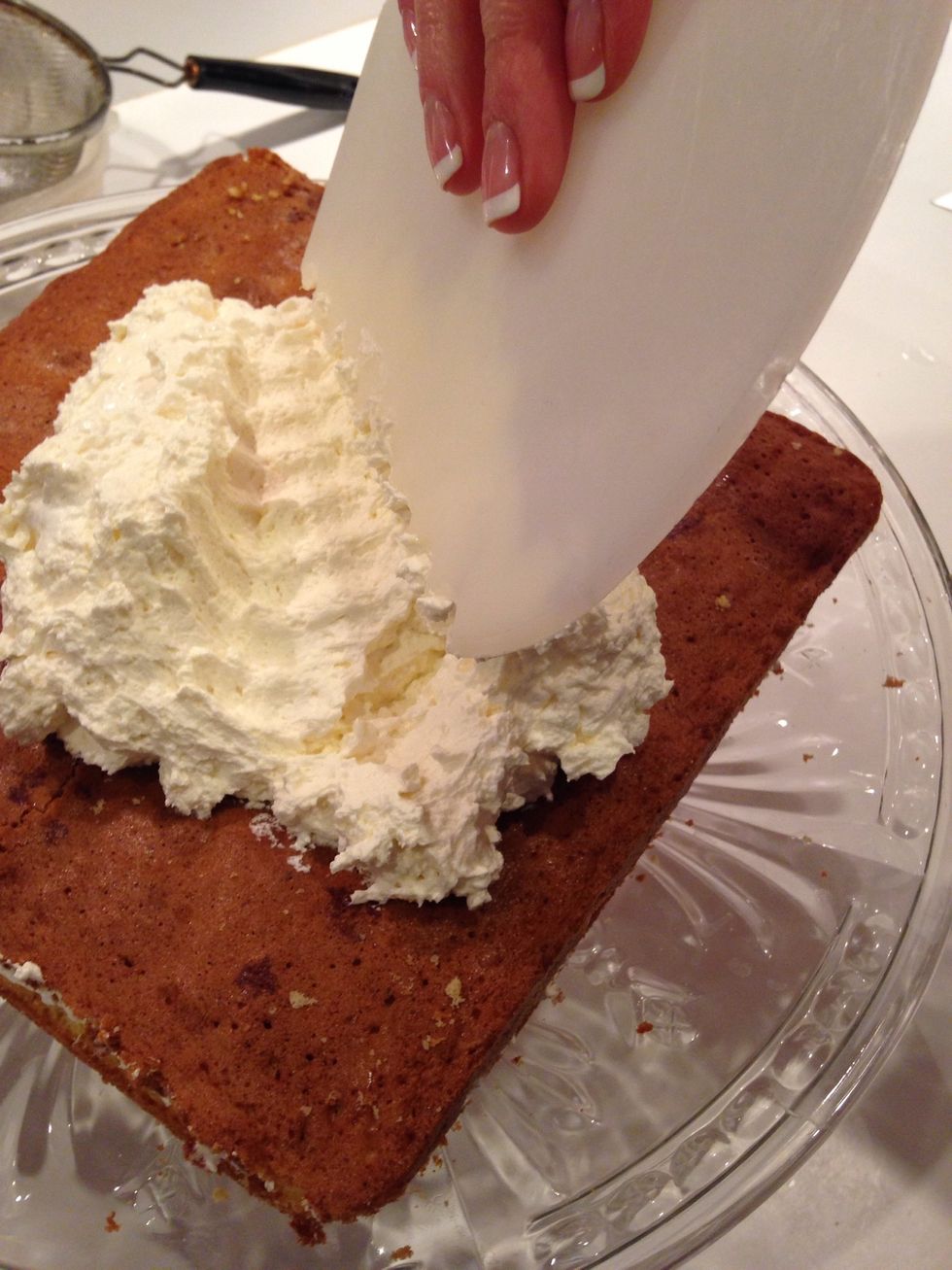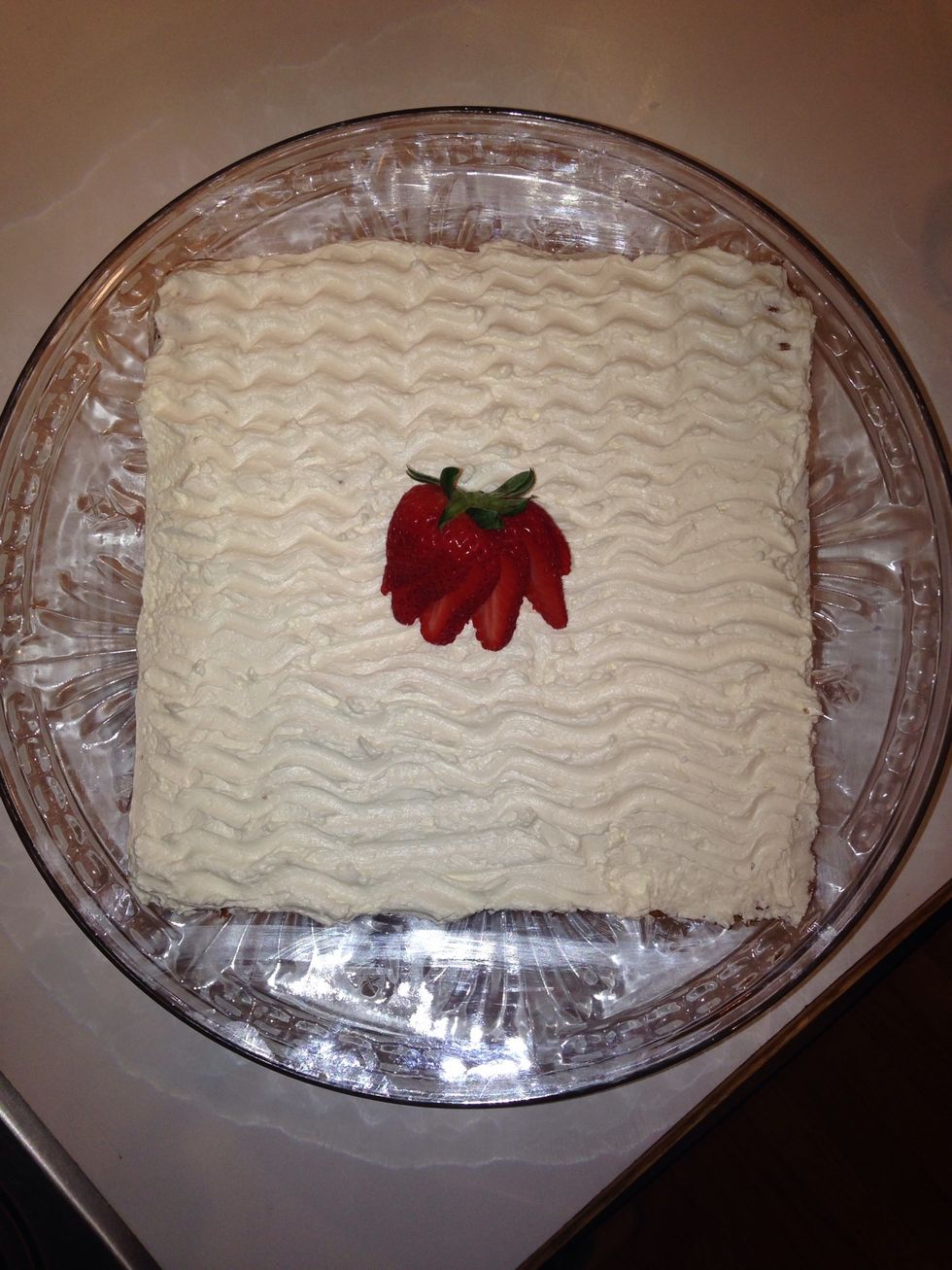 I like the wavy pattern and then garnished with a strawberry fan.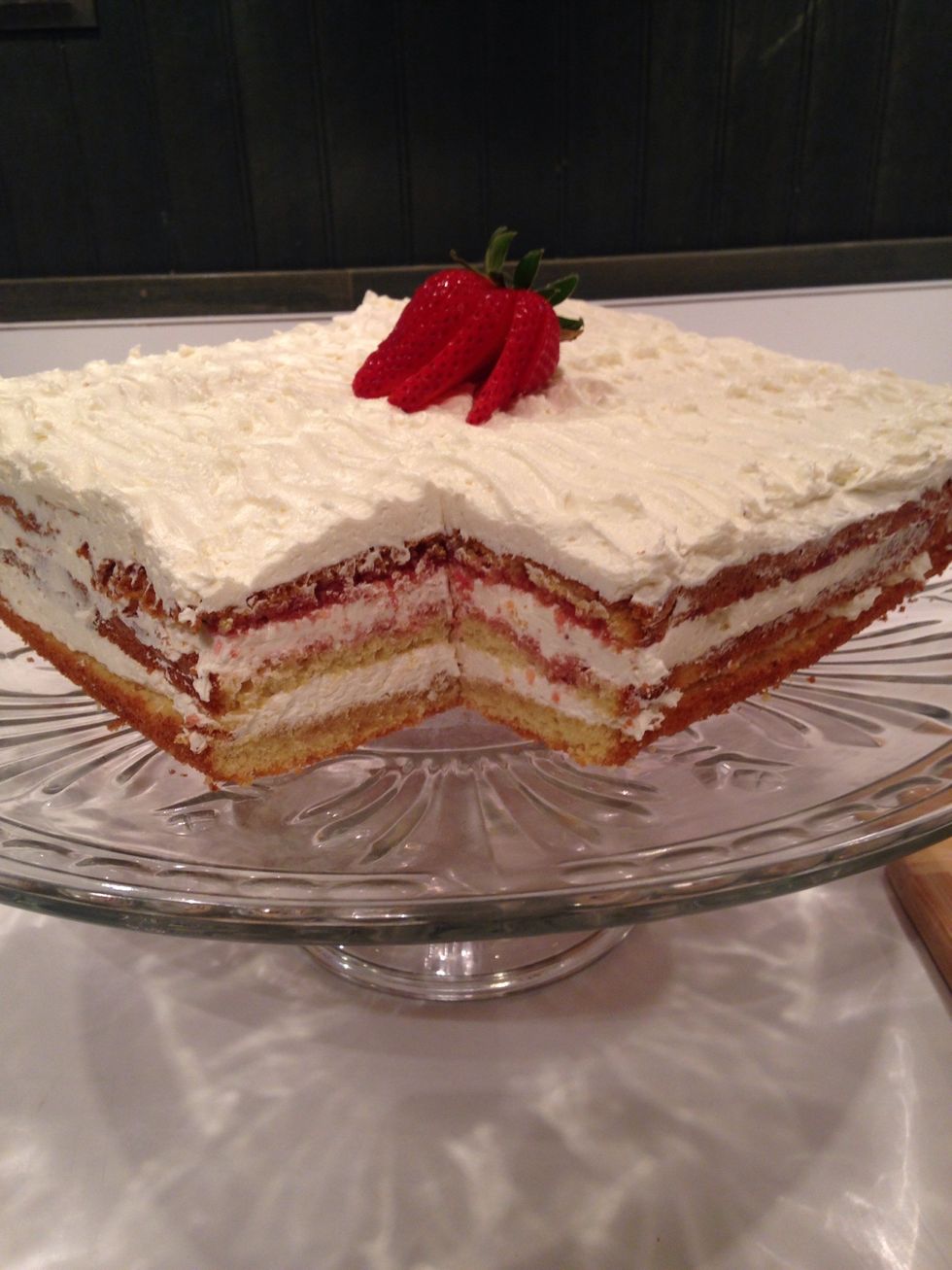 Yum! Visible distinct layers! Mine was super sweet with the Italian Meringue Buttercream.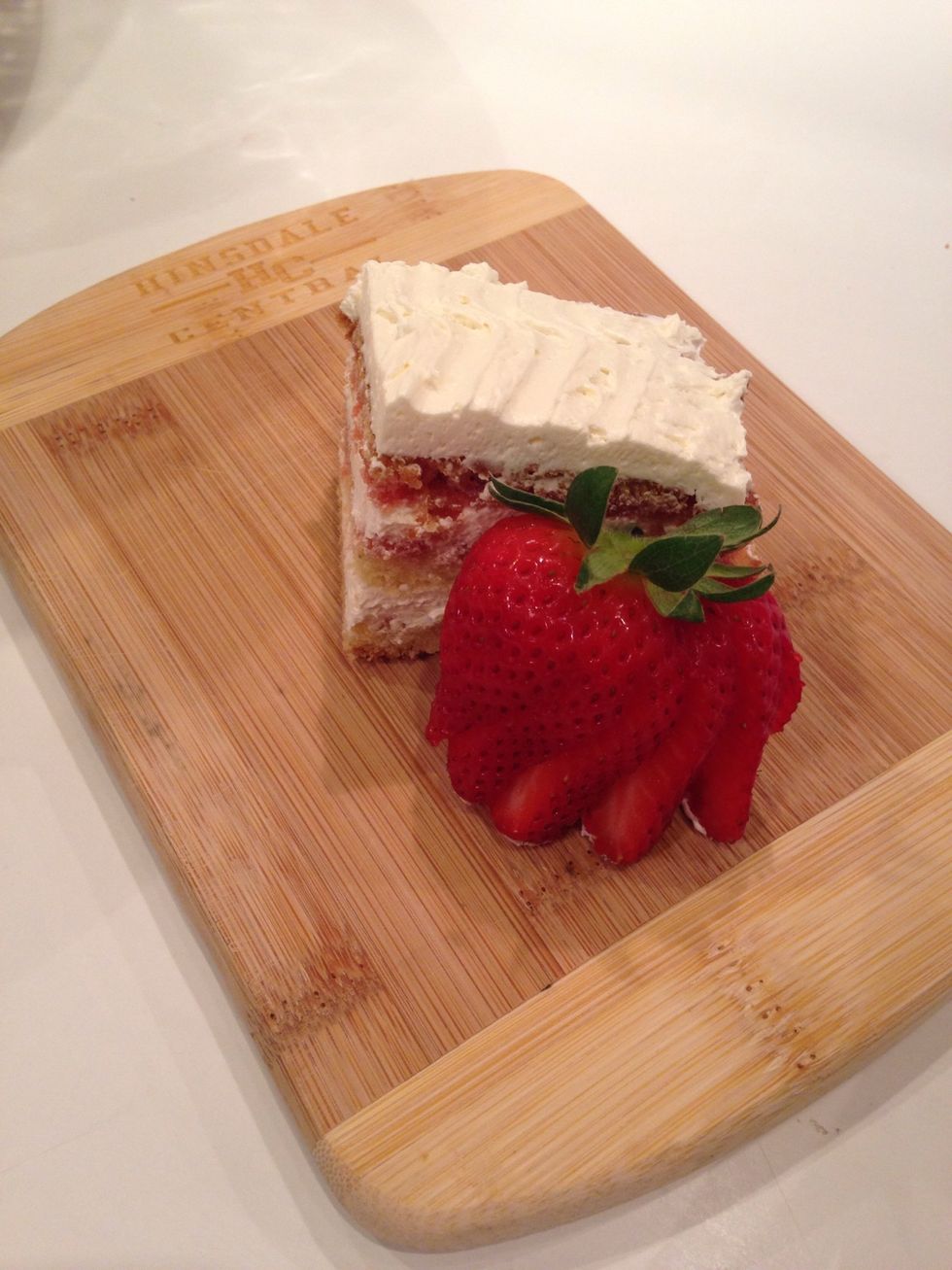 10.0g Butter for the pan
130.0g European butter
120.0g Cake flour
14.0g Cornstarch
200.0g Whole eggs
100.0g Granulated sugar
10.0g Vanilla extract
10.0g Honey
Filling of choice
Buttercream Icing, as needed
6.0oz Fruit syrup of choice