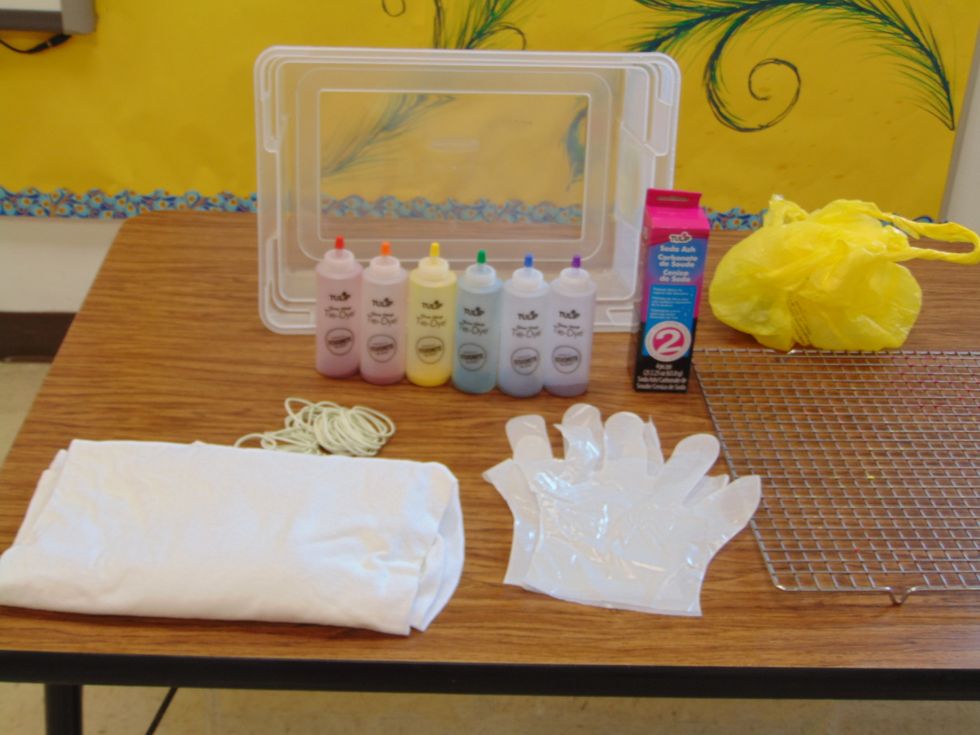 Here are the basic supplies you will need to tie dye a t-shirt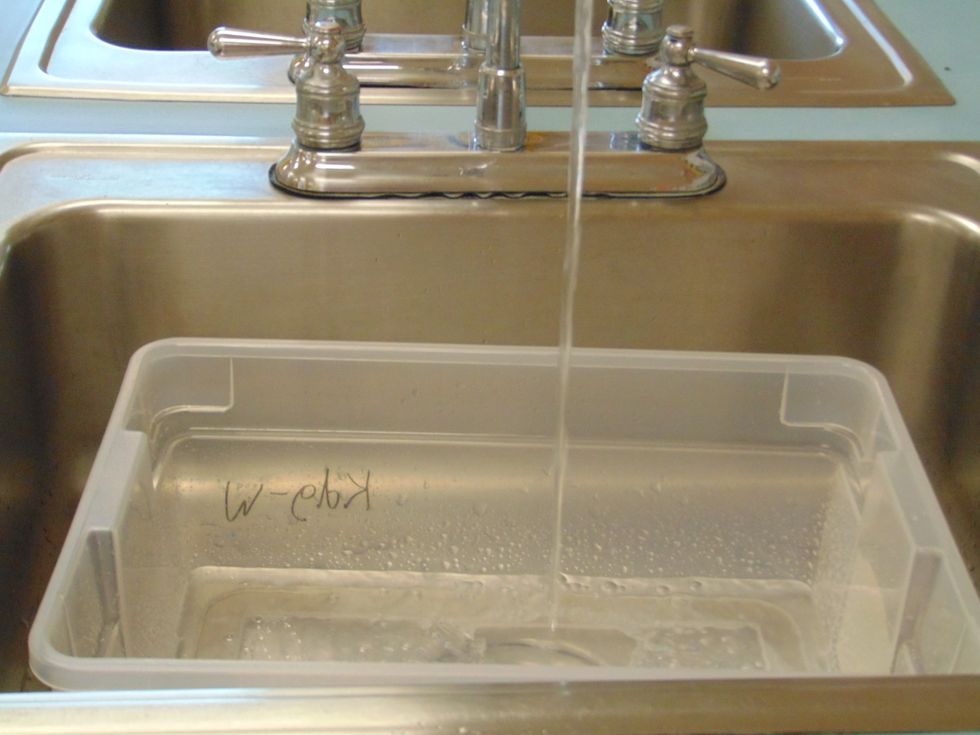 Fill the tub with cool water half way full.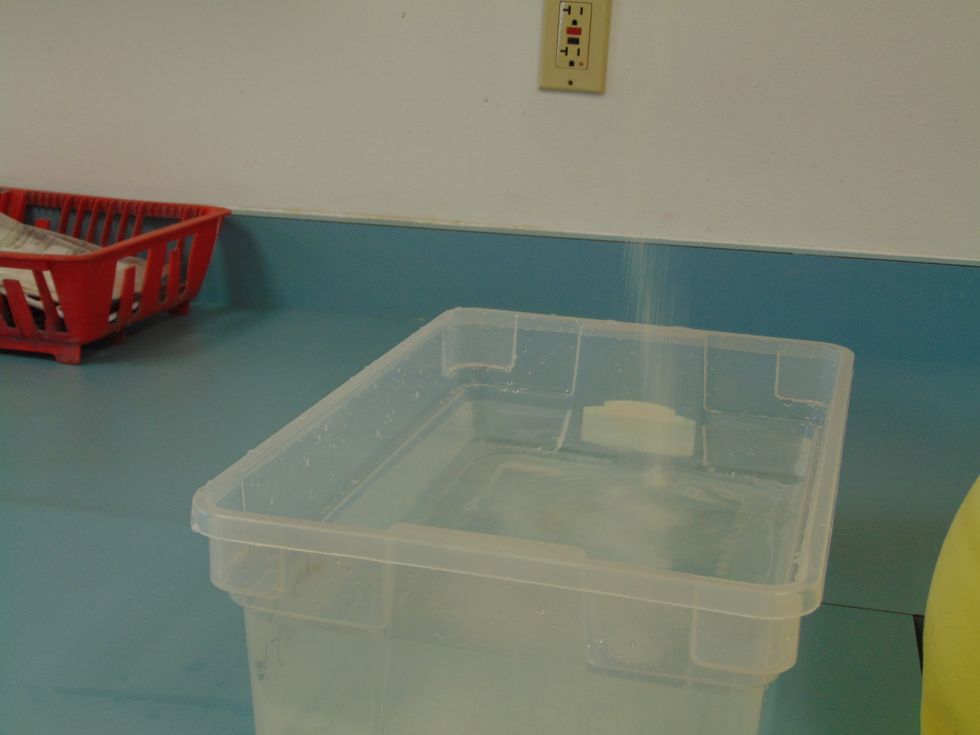 Add the soda ash and mix it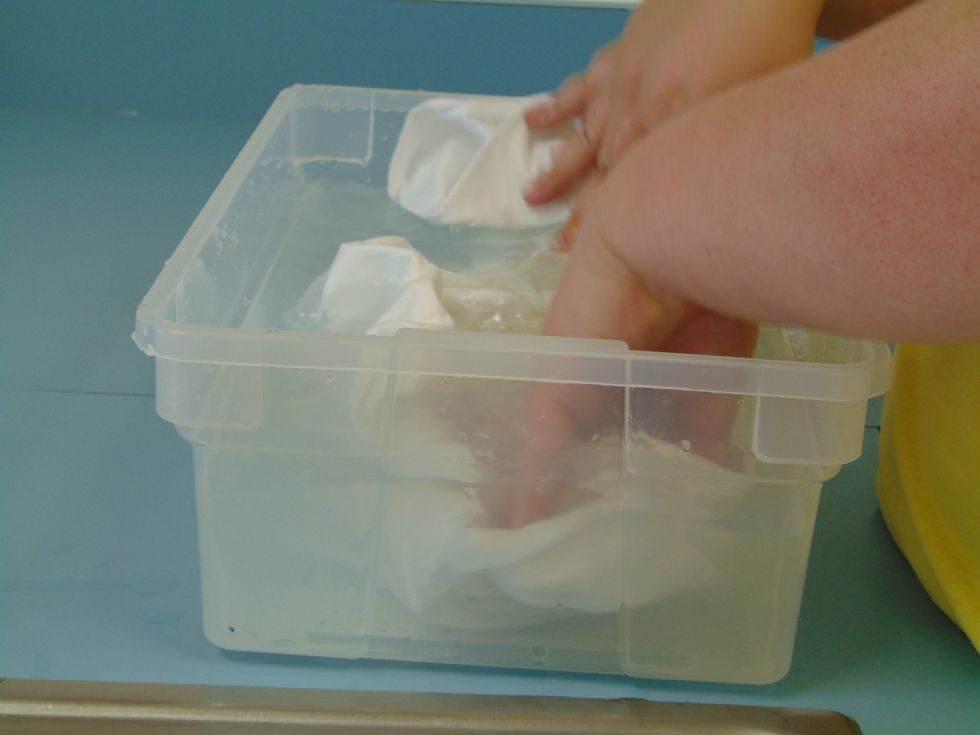 Put the t-shirt in and make sure that water is covering it. Let it sit for 20 minutes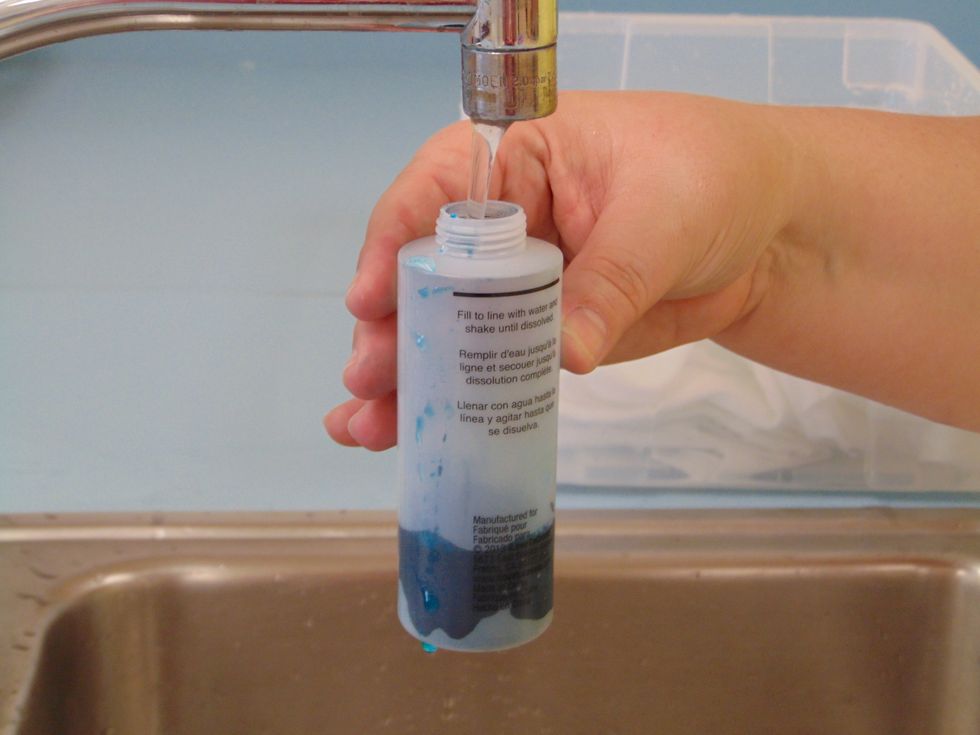 While you are waiting for the shirt to soak, mix your dyes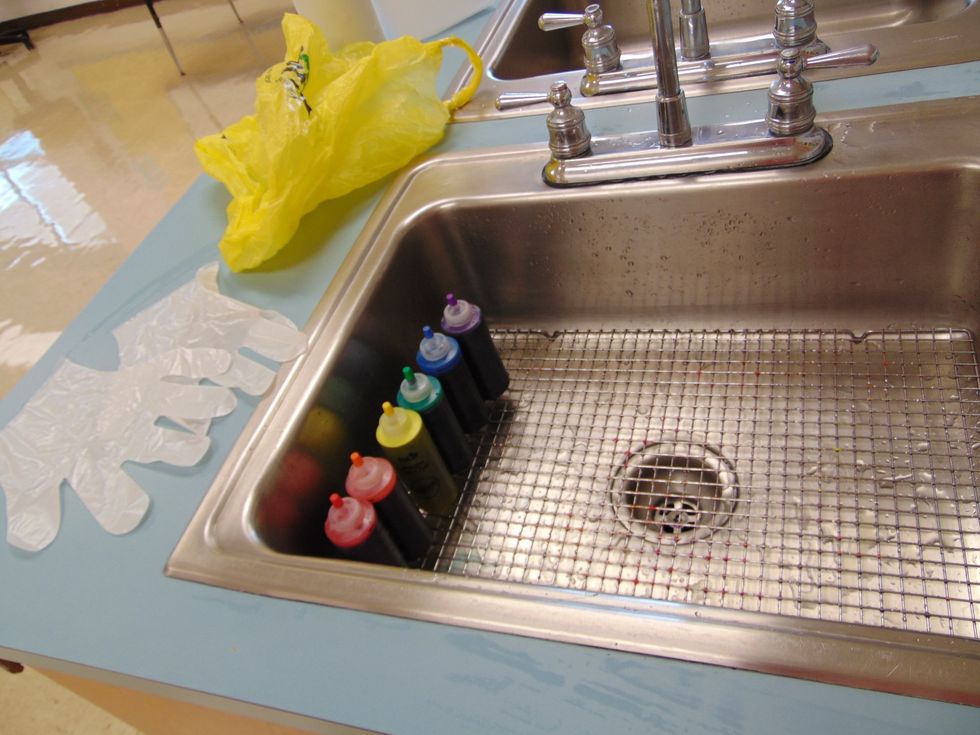 It is also good to set up your dyeing station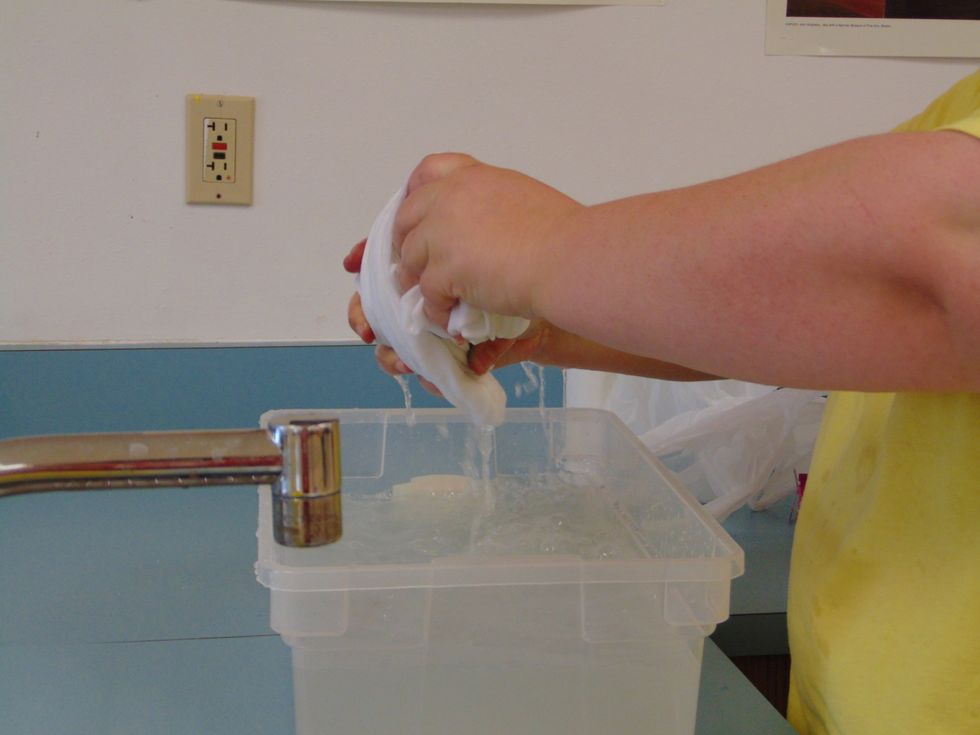 Once the 20 minutes are up wring out the shirt as best as you can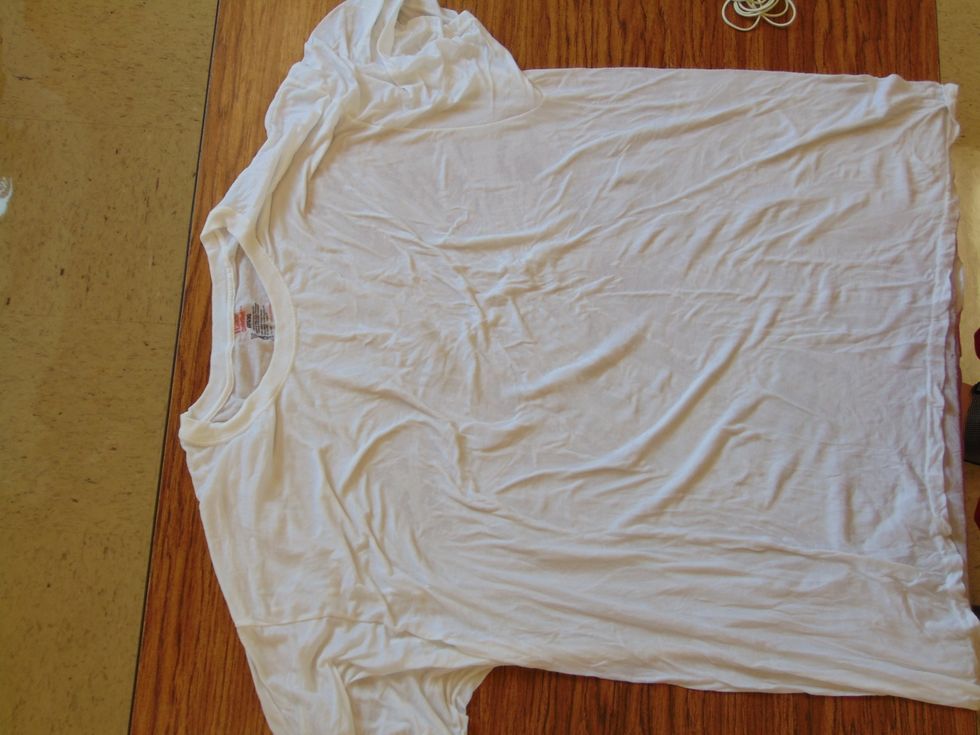 Lay it flat on a table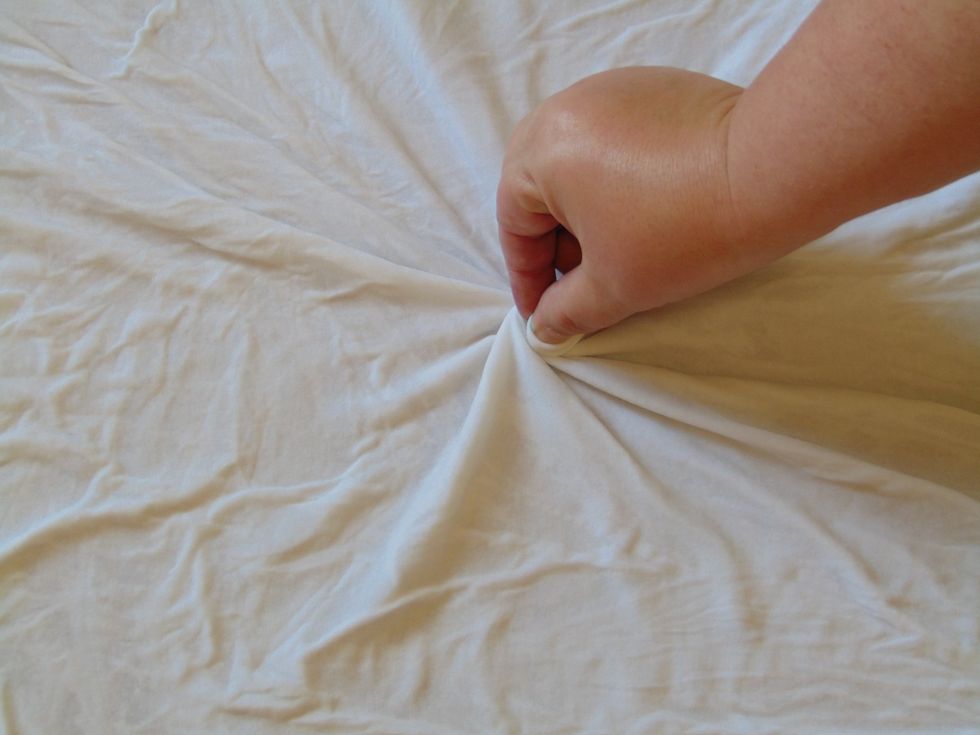 In the very middle of the shirt pinch and twist a bit of the shirt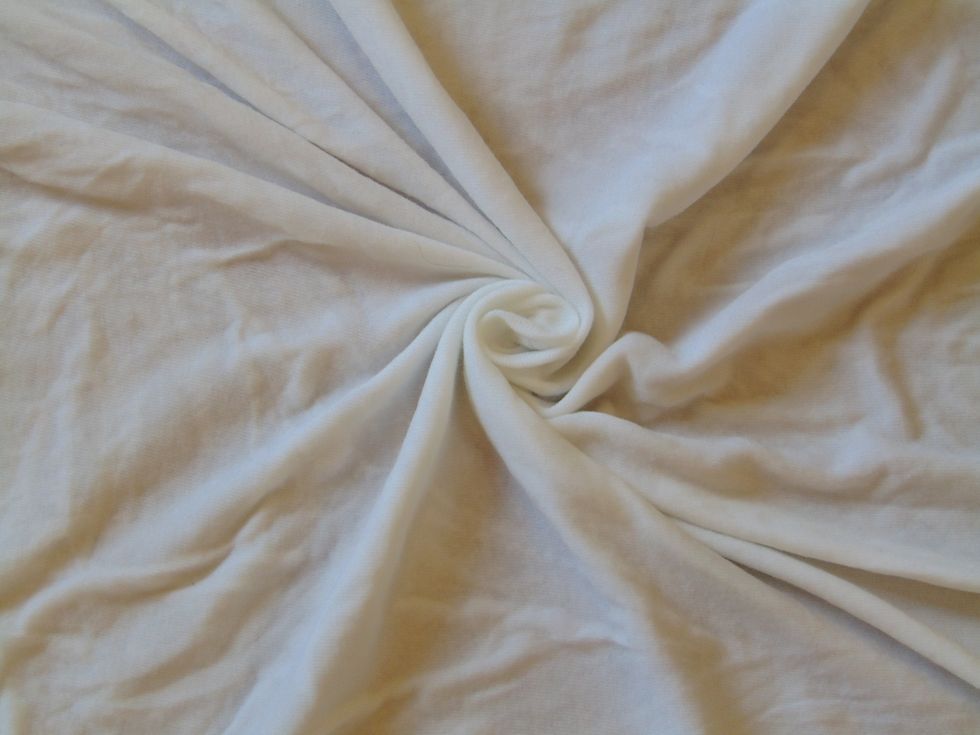 Closer look without my fingers in the way. It should stay like this because it is wet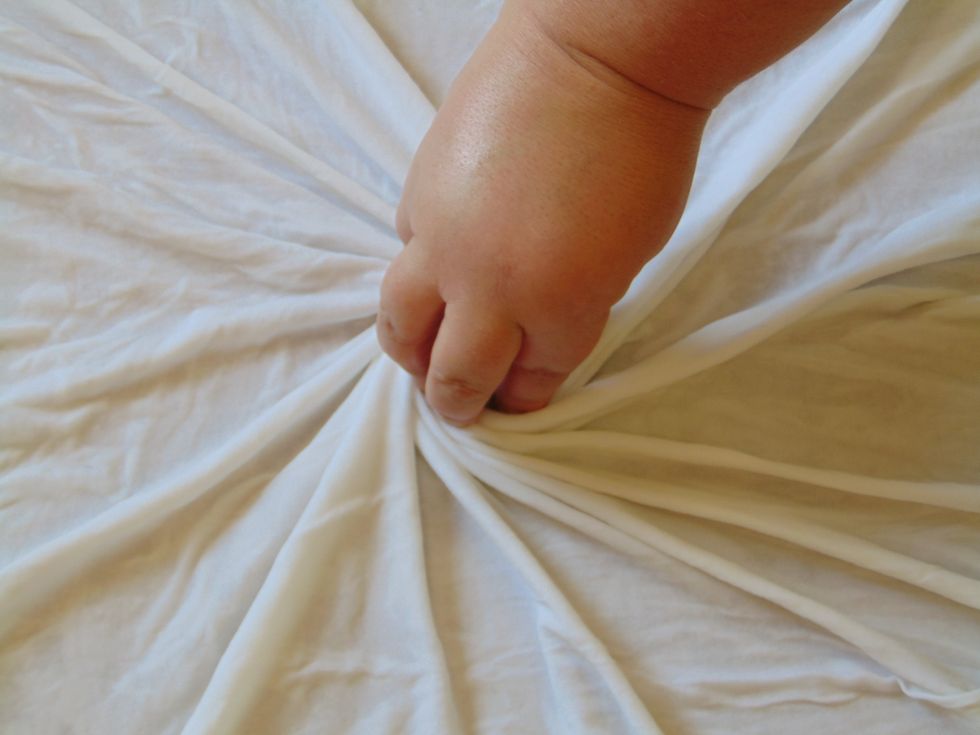 Twist some more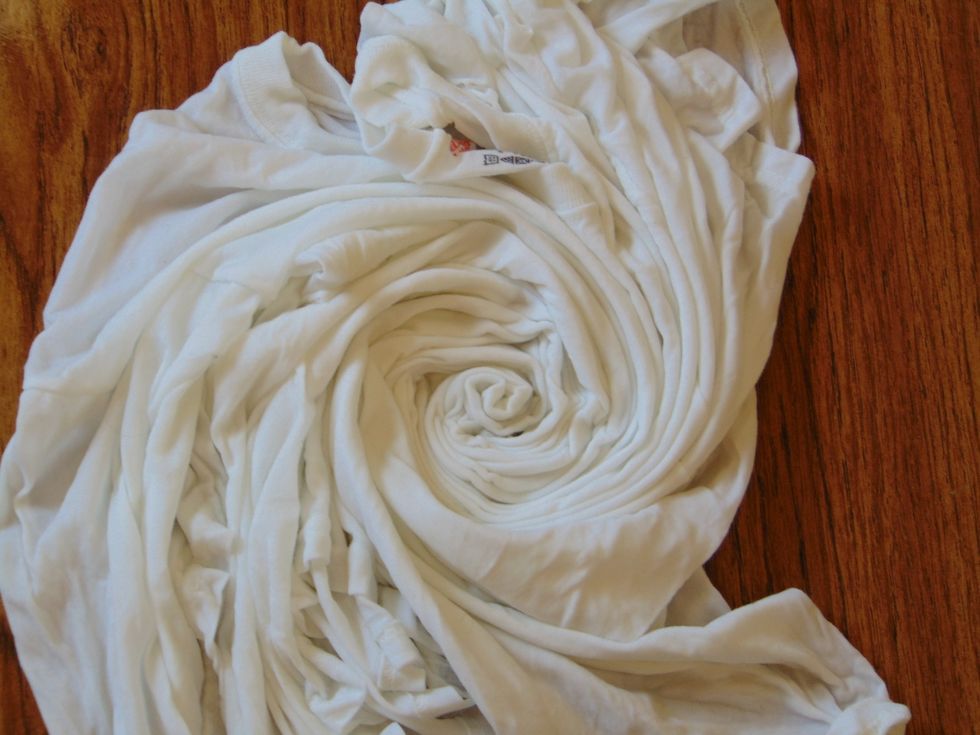 Keep twisting until the whole shirt is in the twist and tuck in the edges so it is more compact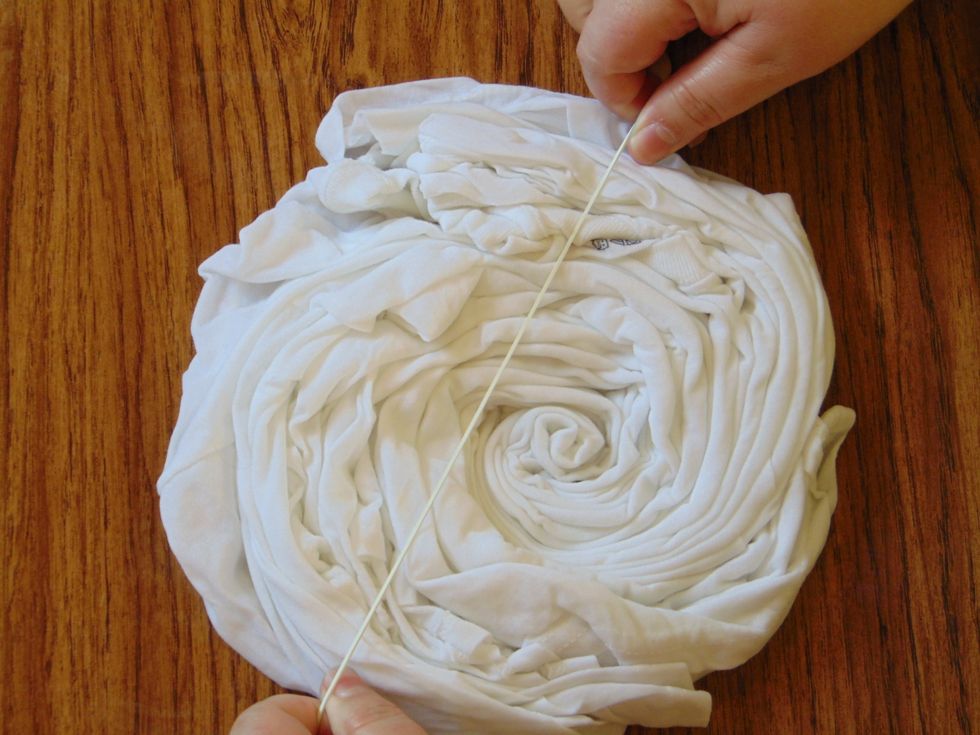 Take a rubber band and slide it over the top and under the bottom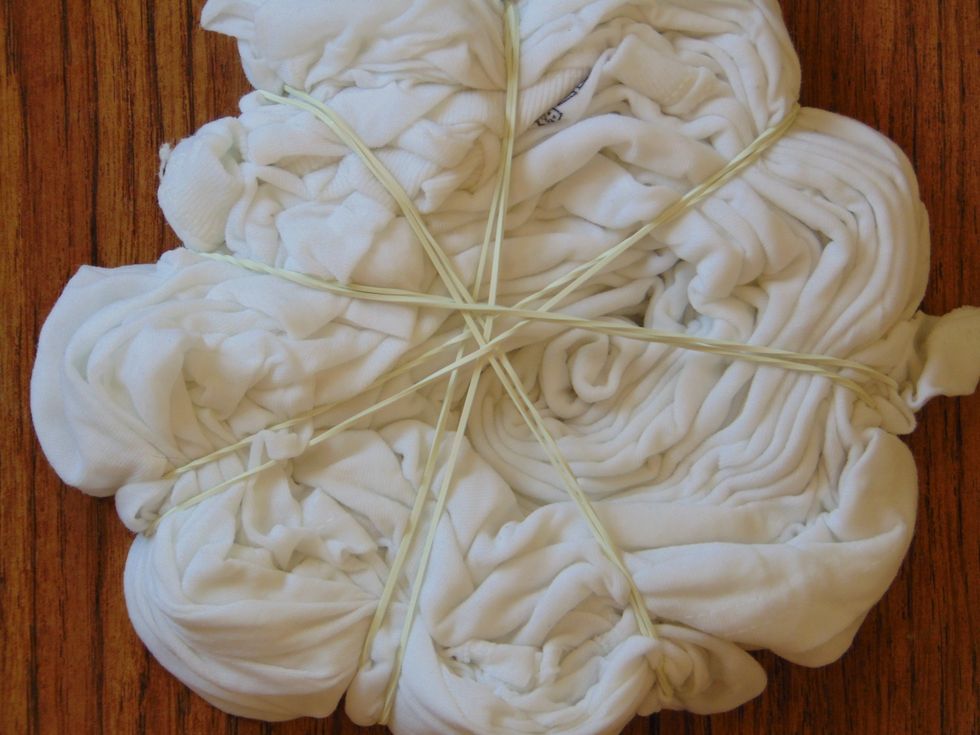 Each rubber band should go through the middle, like a pie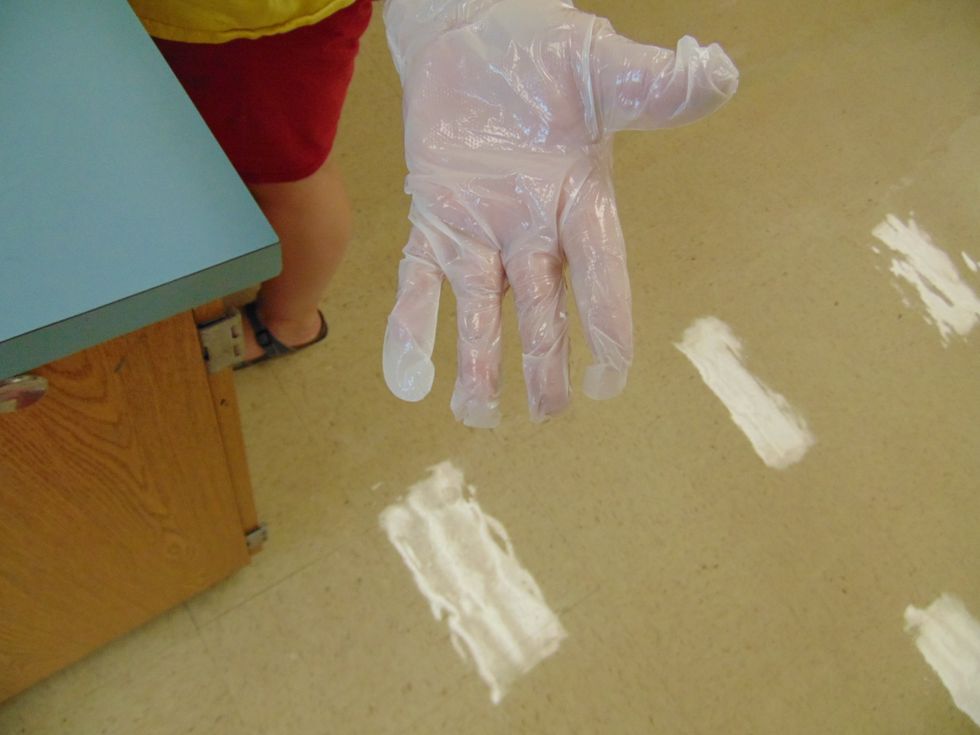 Get your gloves on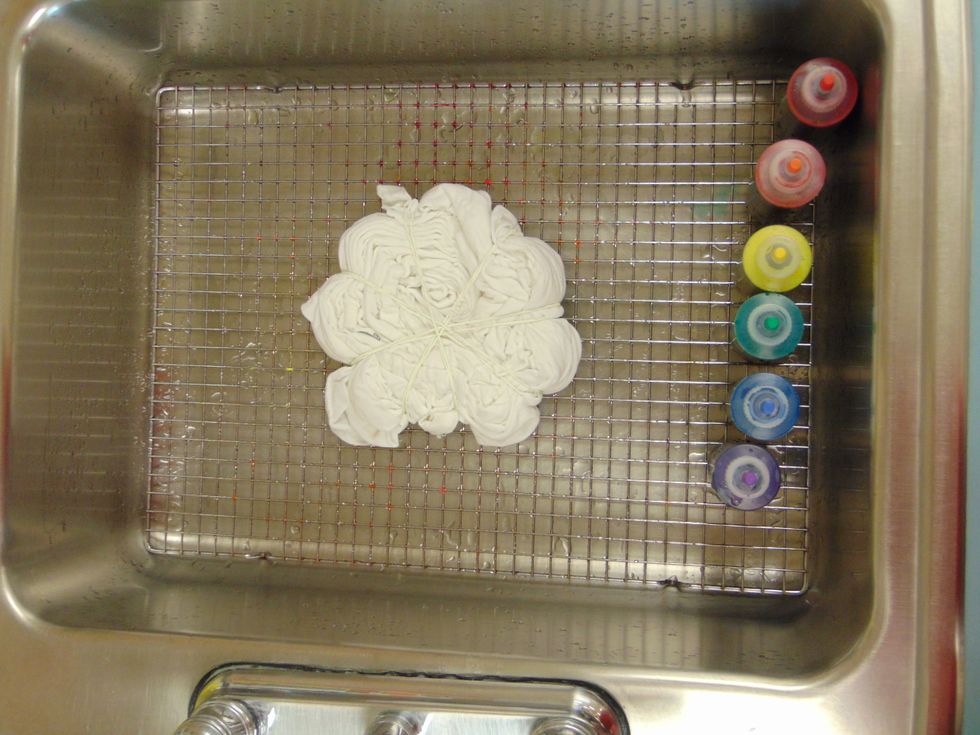 Place the t-shirt on the wire rack in the sink. The rack doesn't have to fit in the sink it just needs to keep the shirt off the bottom of the sink and pools of dye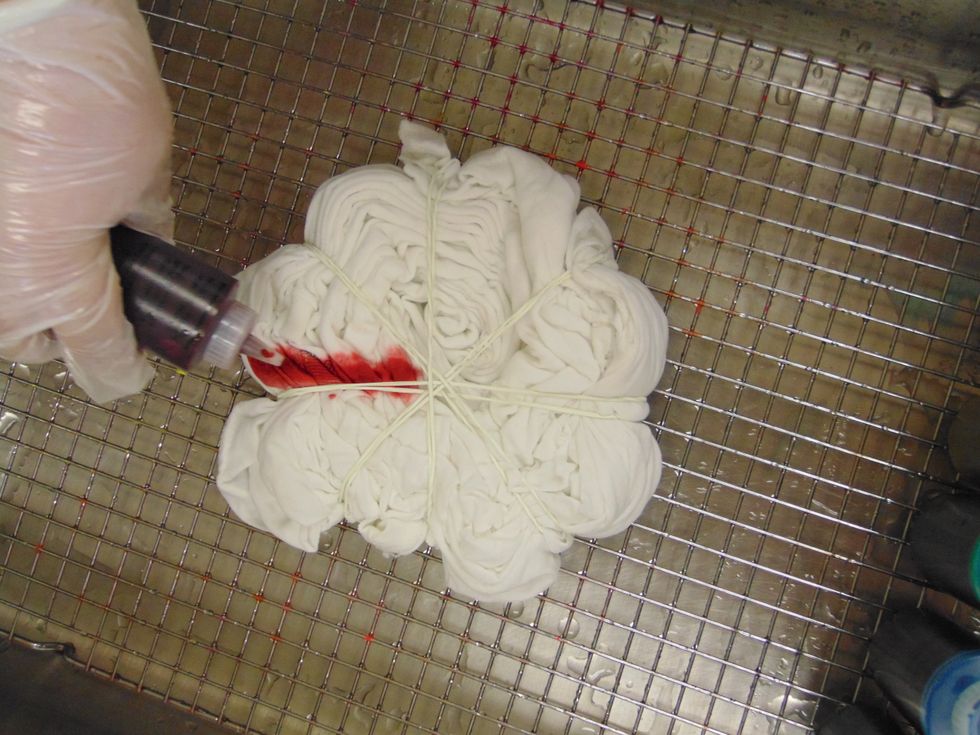 I started with red and used the rubber bands as guides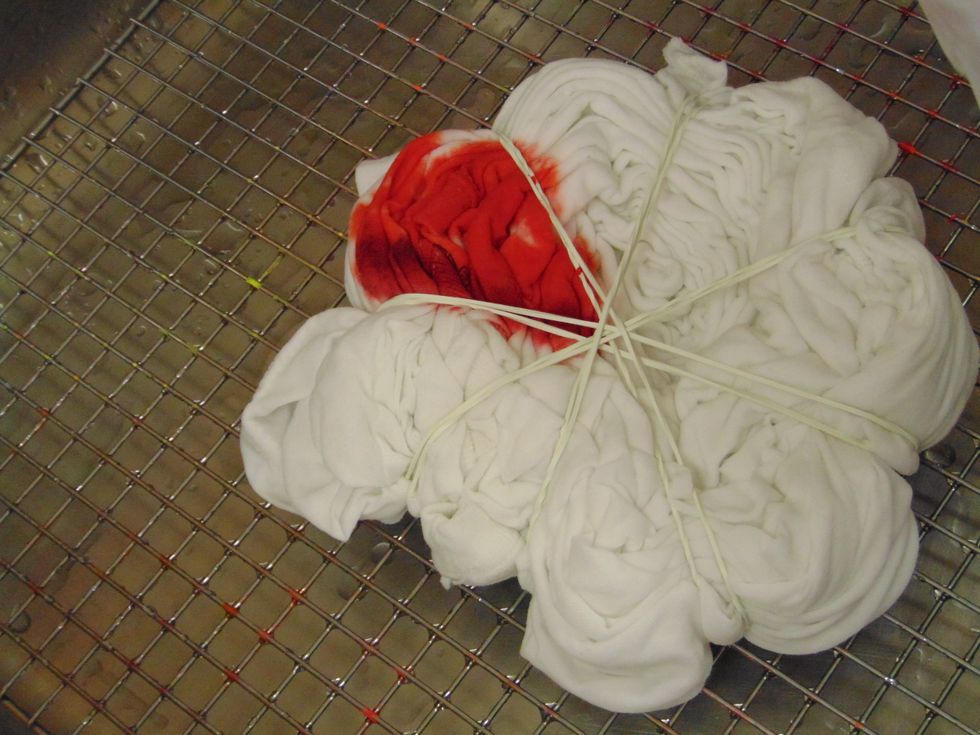 This is red and orange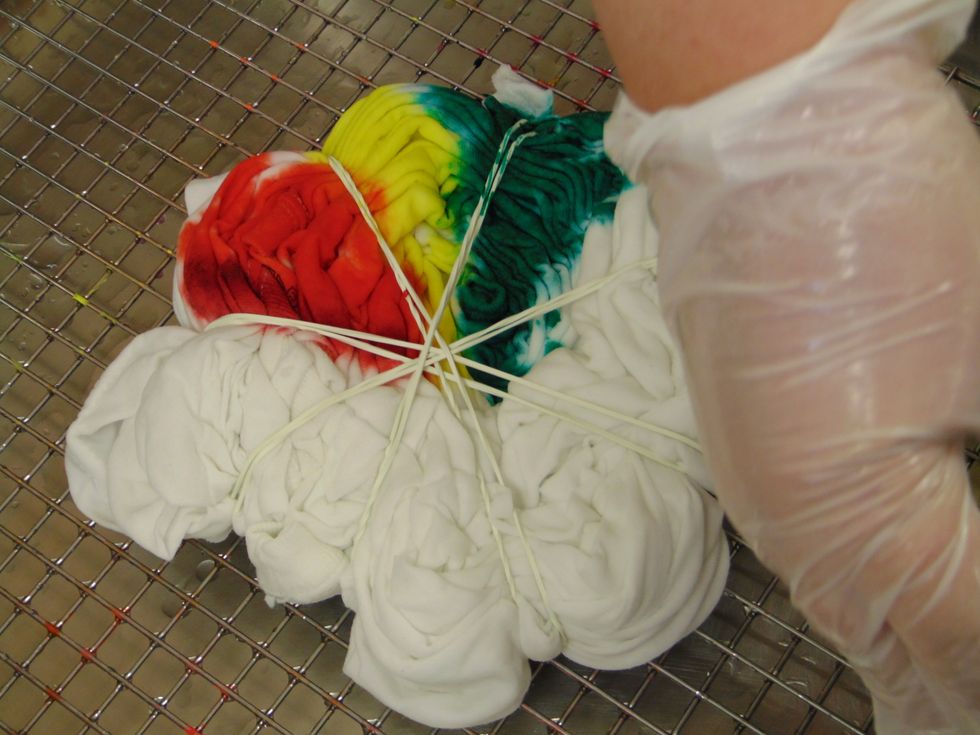 Yellow and green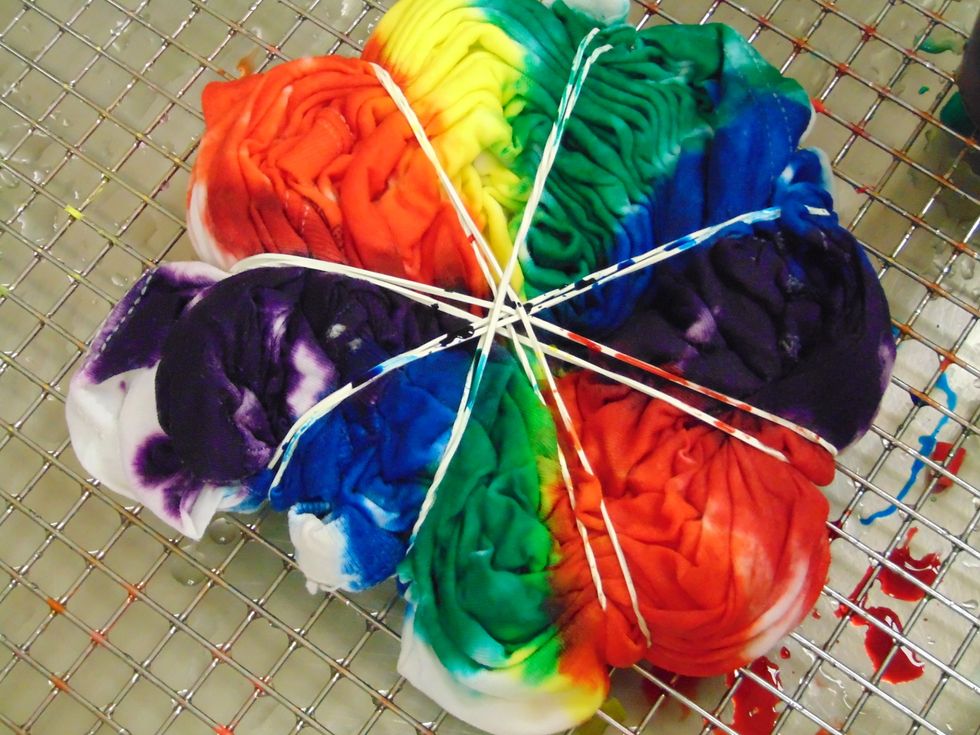 All of the colors on one side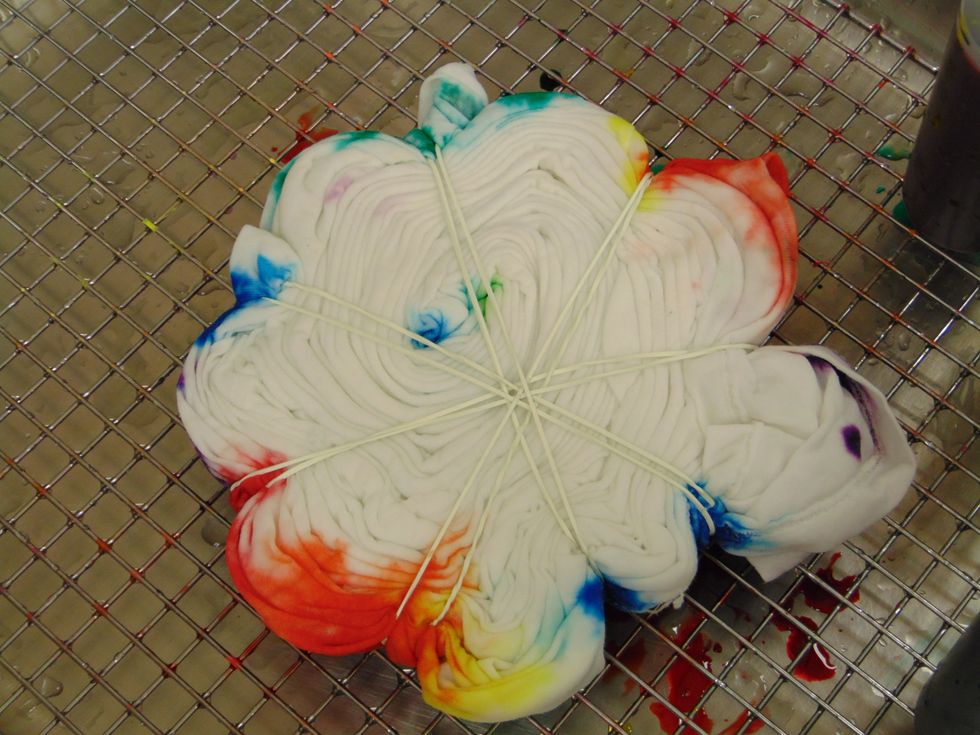 Flip it over to do the back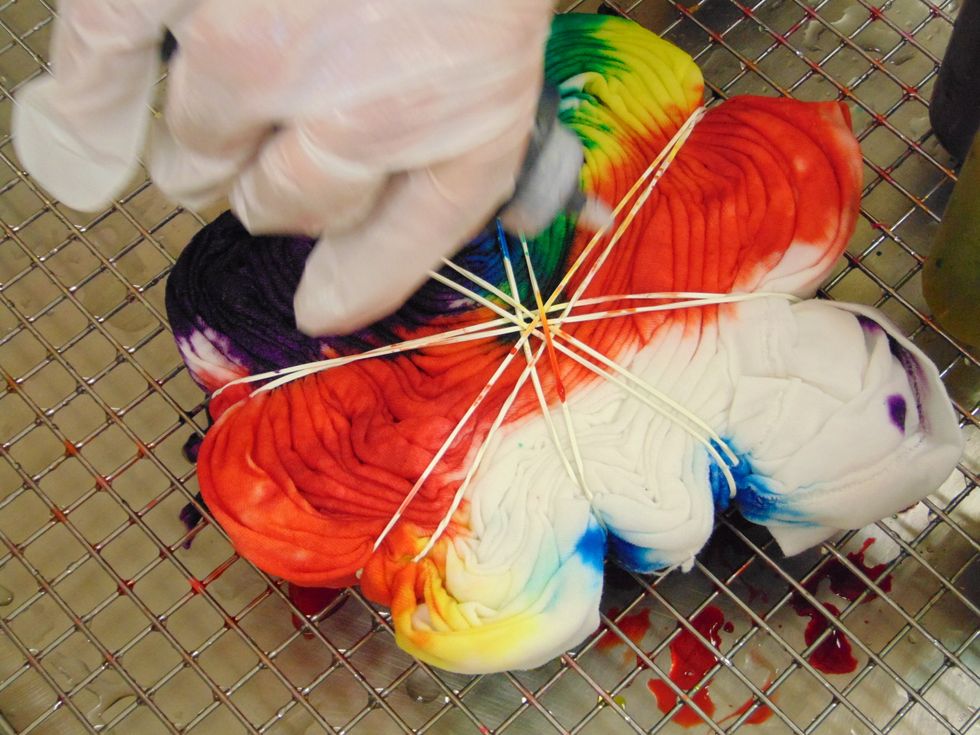 Use the colors from the other side as your guide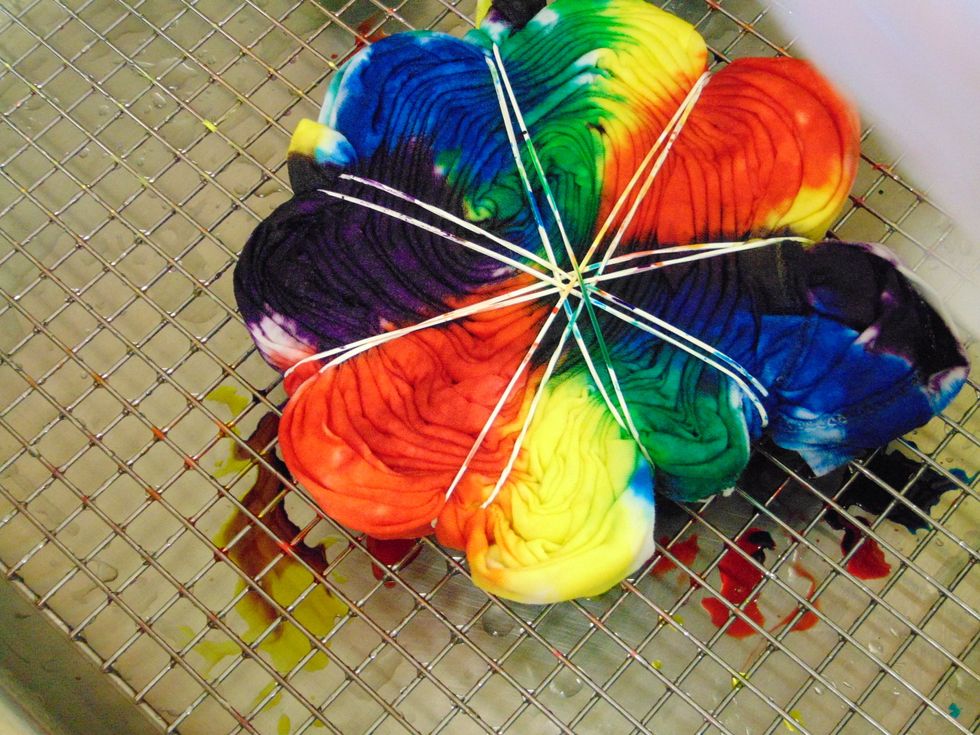 All done and ready to sit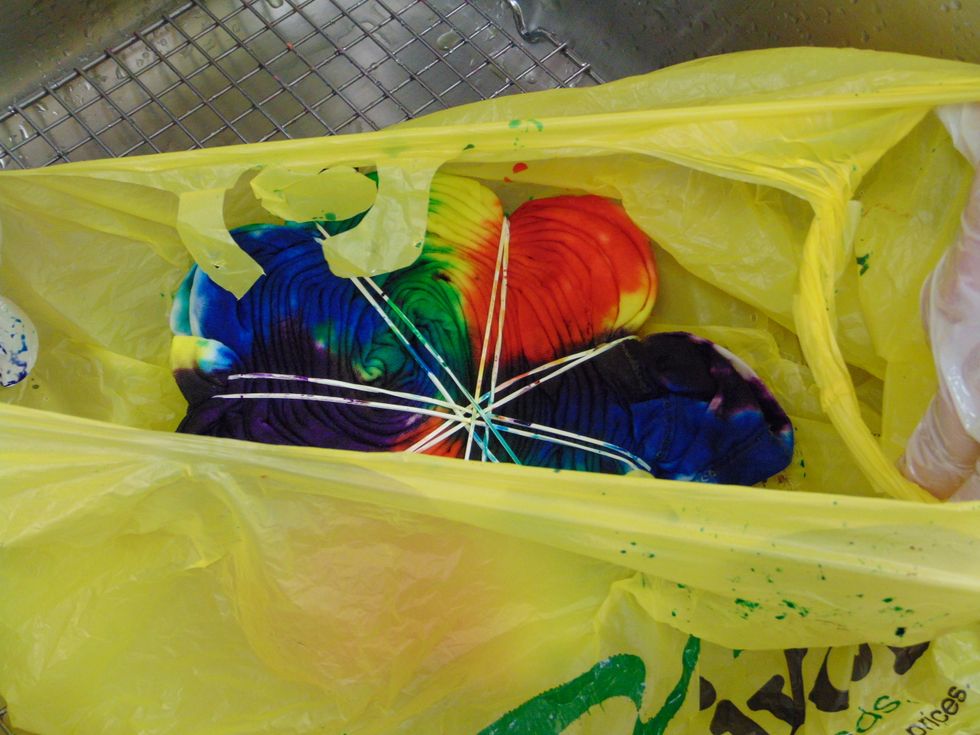 The dye must sit for at least 24 hours, so place it in a plastic bag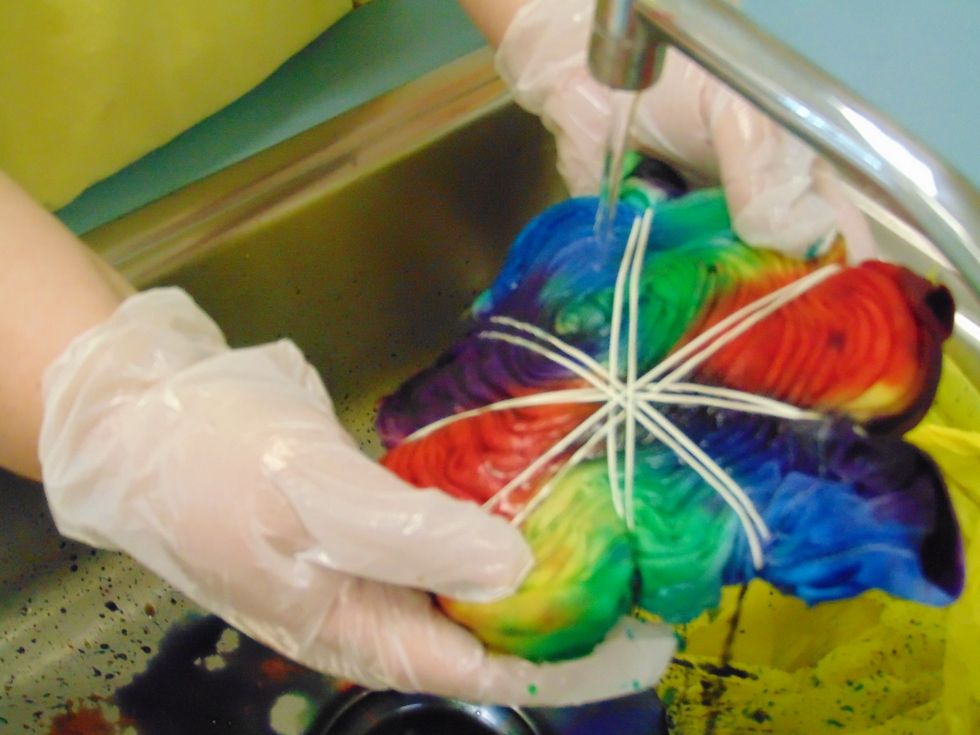 When you are ready rise it out and take the rubber bands off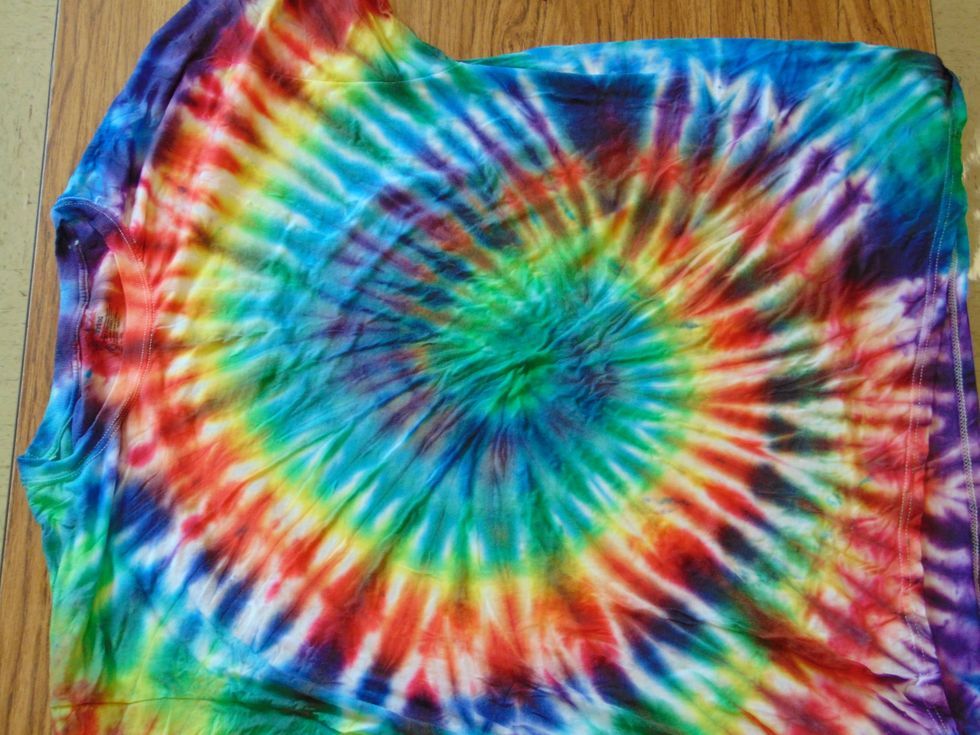 The end result!!!
1.0 Soda Ash
Fabric Dye
bnch Rubber Bands
Sink
T-shirt
Rubber Gloves
Tub for water
Wire rack
plastic bag