Make a Spinning Light Up Jackolantern
10

Color one paper plate all orange. Then divide the next paper plate into 4 sections and color 2 yellow and 2 black. See picture above.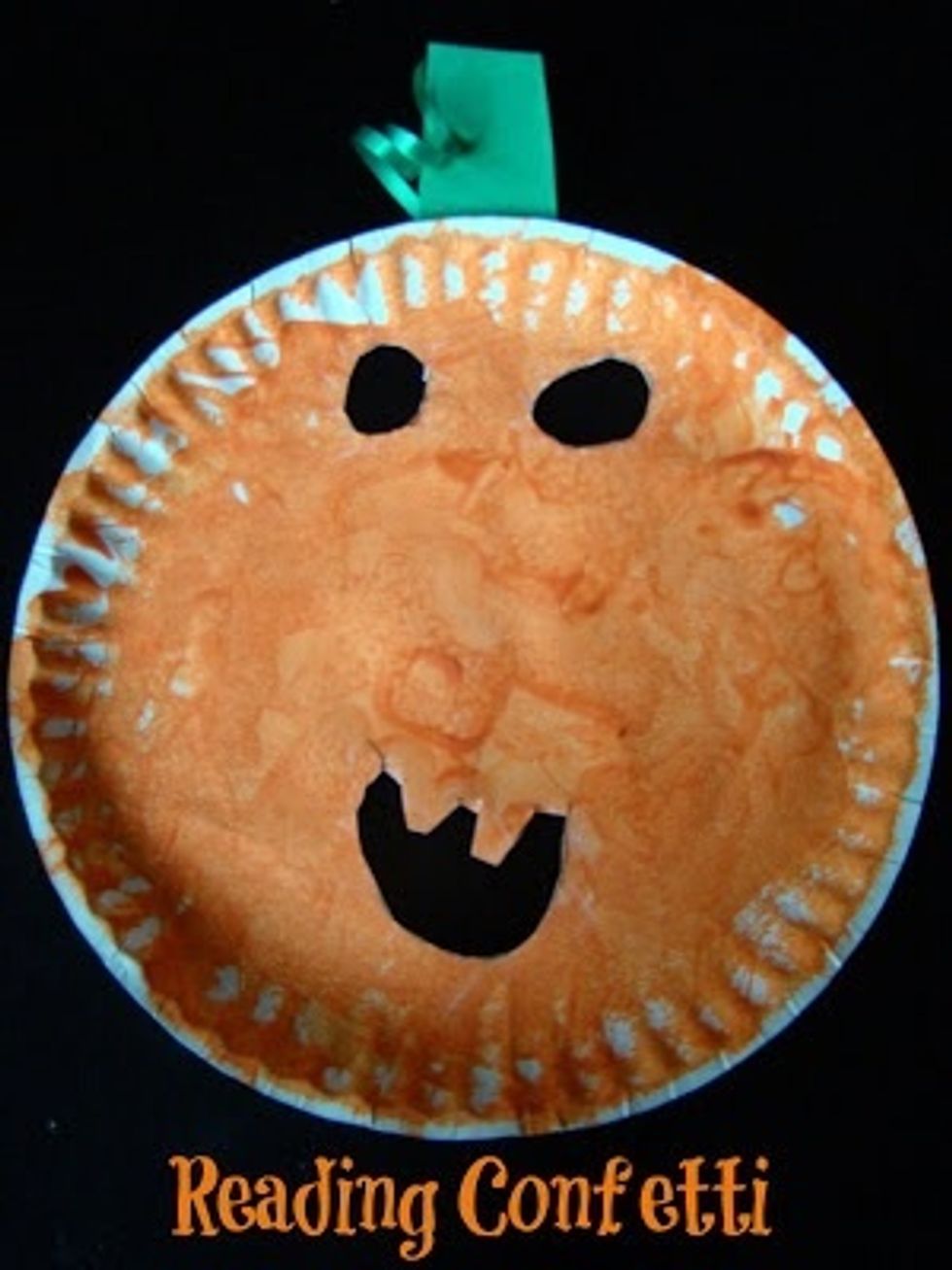 Carefully draw eyes and mouth on orange paper plate and cut out with scissors.
Lay the orange paper plate on top of the black and yellow paper plate and attach them in the middle with metal fastener.
Turn paper plates in a clockwise direction to show the Jackolantern going off and on!!!!!
3 paper plates
Metal fasteners
Green construction paper
Scissors
Crayons