How to make a spinach chicken pasta to die for
Make a Spinach Chicken Pasta to Die For
8
For the spinach Prep time: 5 minutes Cook time: 3 minutes For the chicken Prep time: 10 minutes Cook time: 15 minutes For the sauce Prep time: none Cook time: 11-15 minutes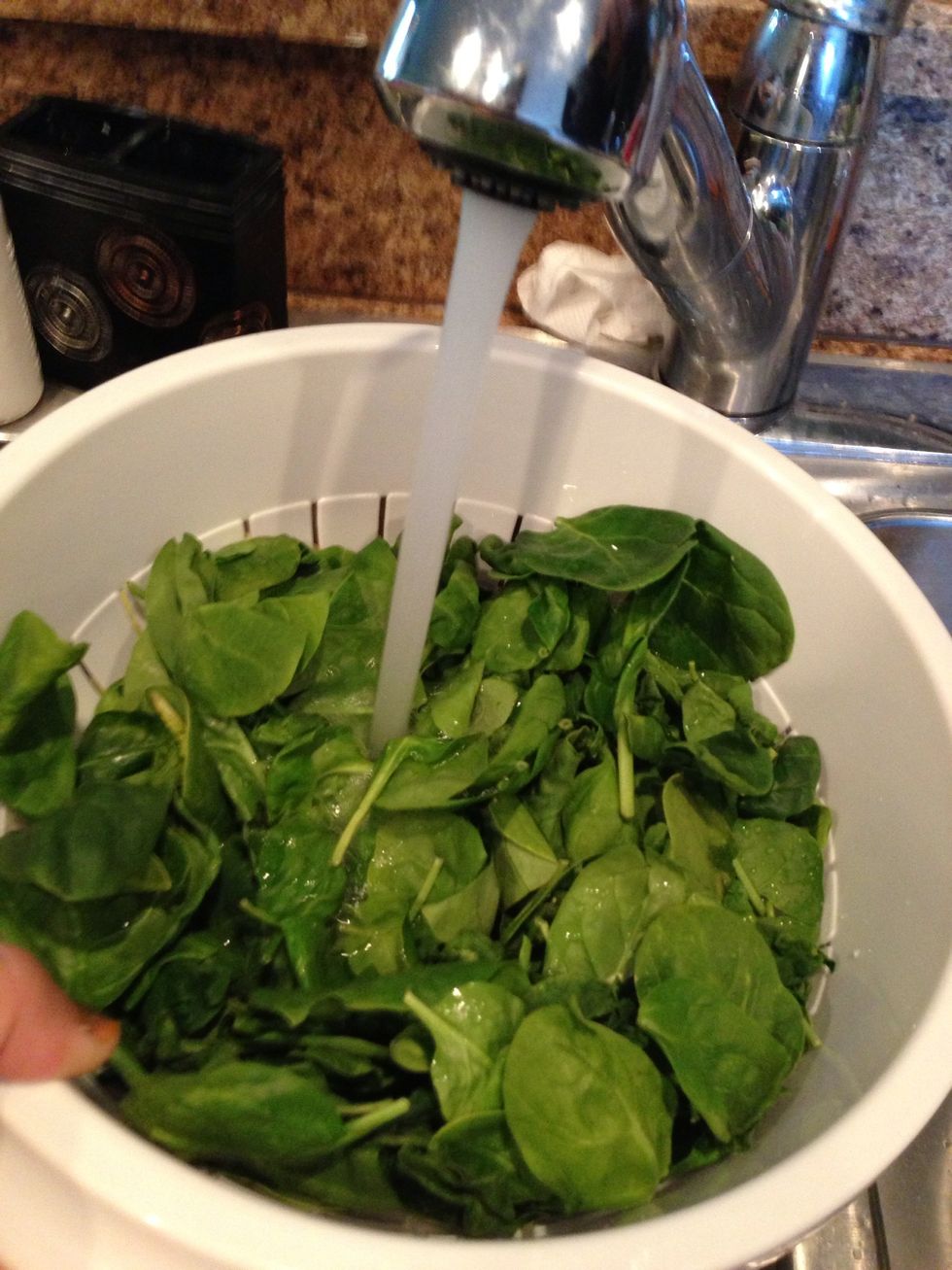 I like to start with the spinach Clean the fresh spinach with plenty of water to remove any dirt it may have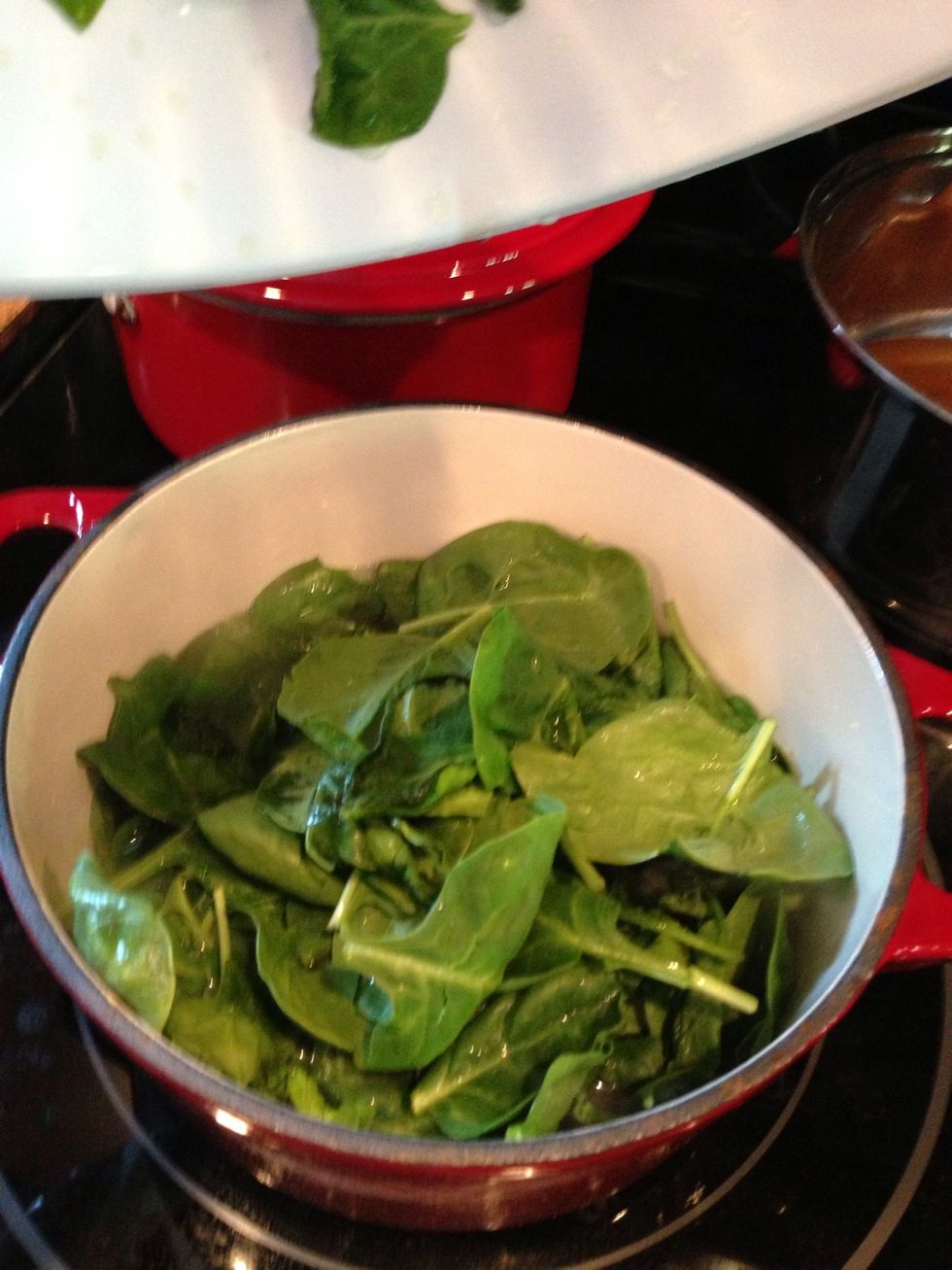 Add to boiling water and cook for 3 minutes.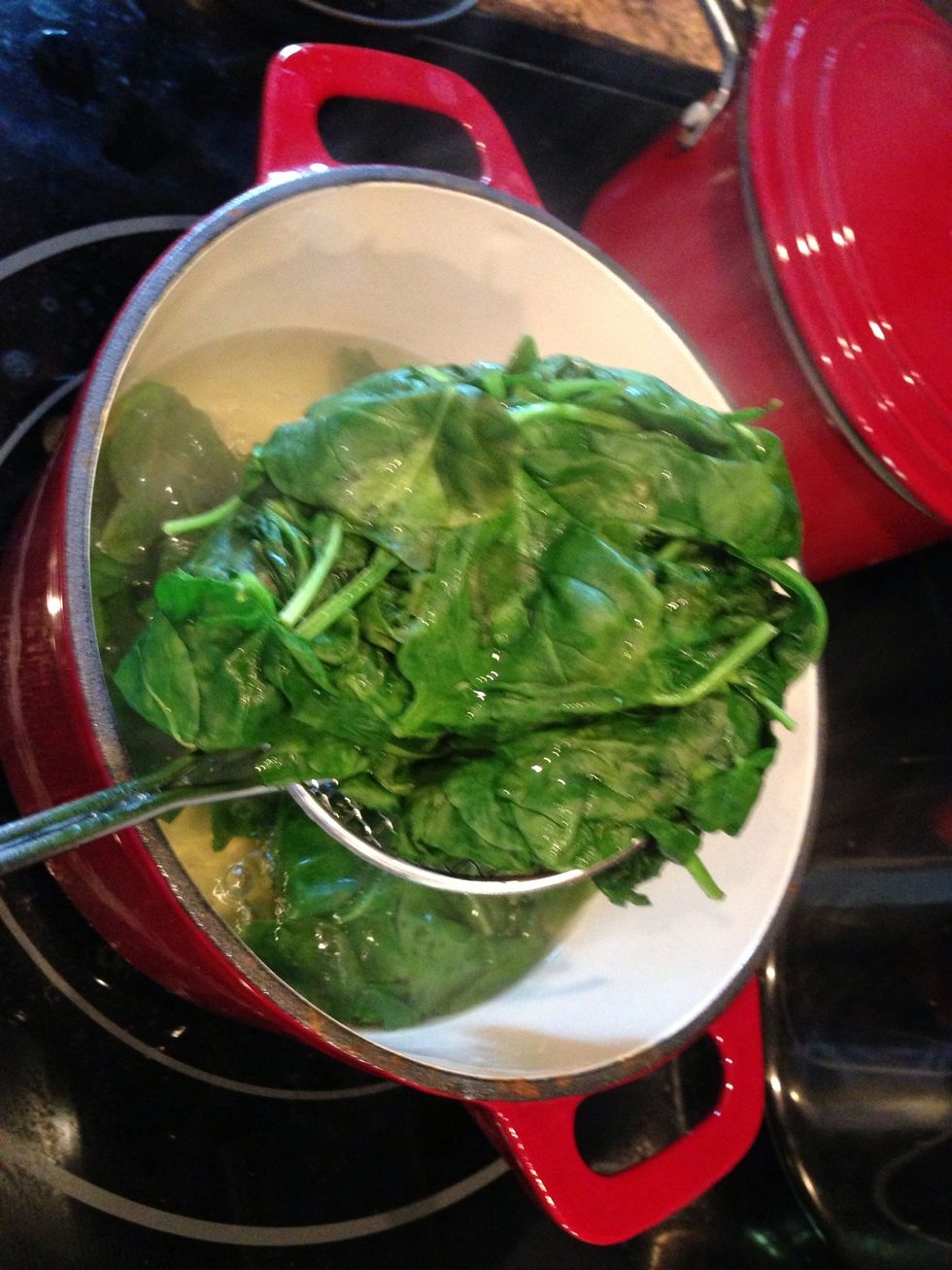 This is how it should look lime after the 3 min. it should still look nice and bright. Don't overcook!!!!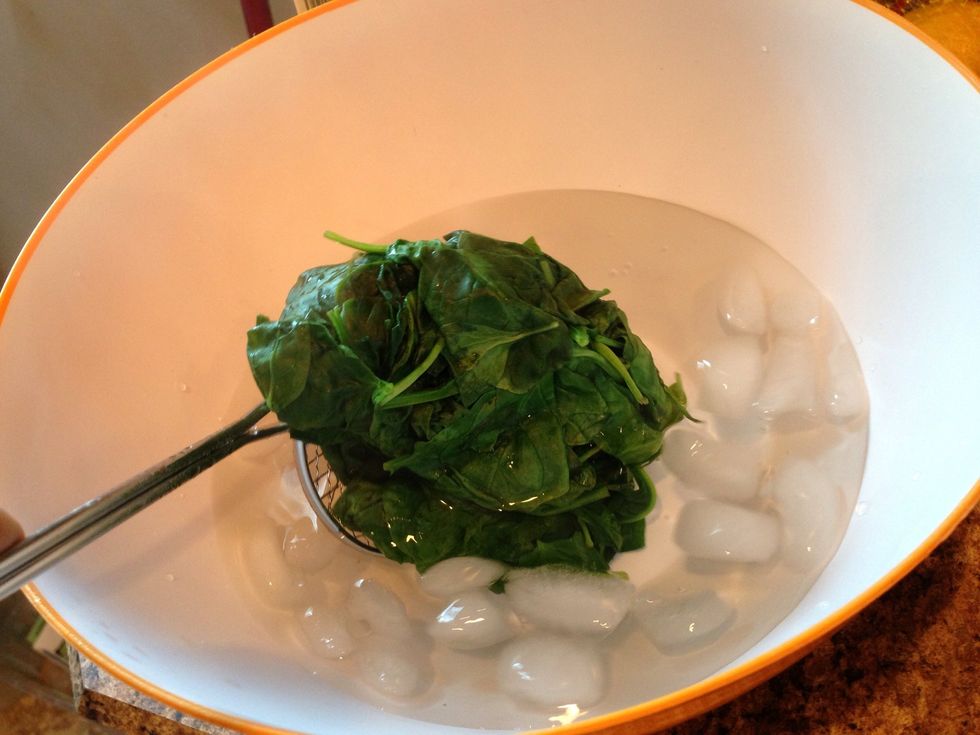 Drain and shock with iced water and let cool for a few minutes.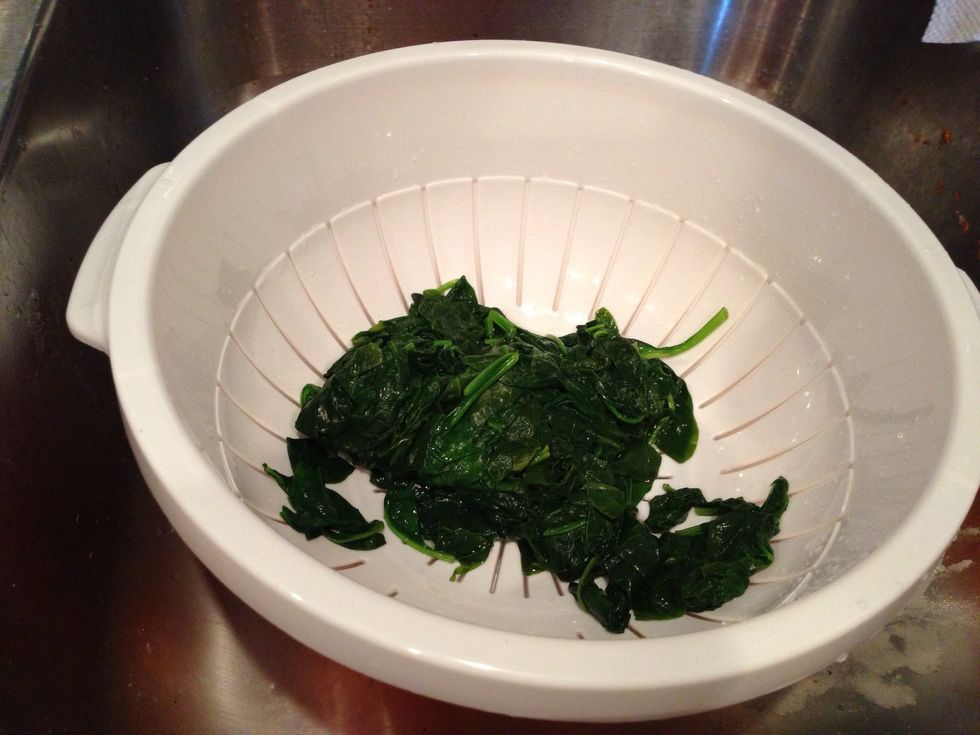 Drain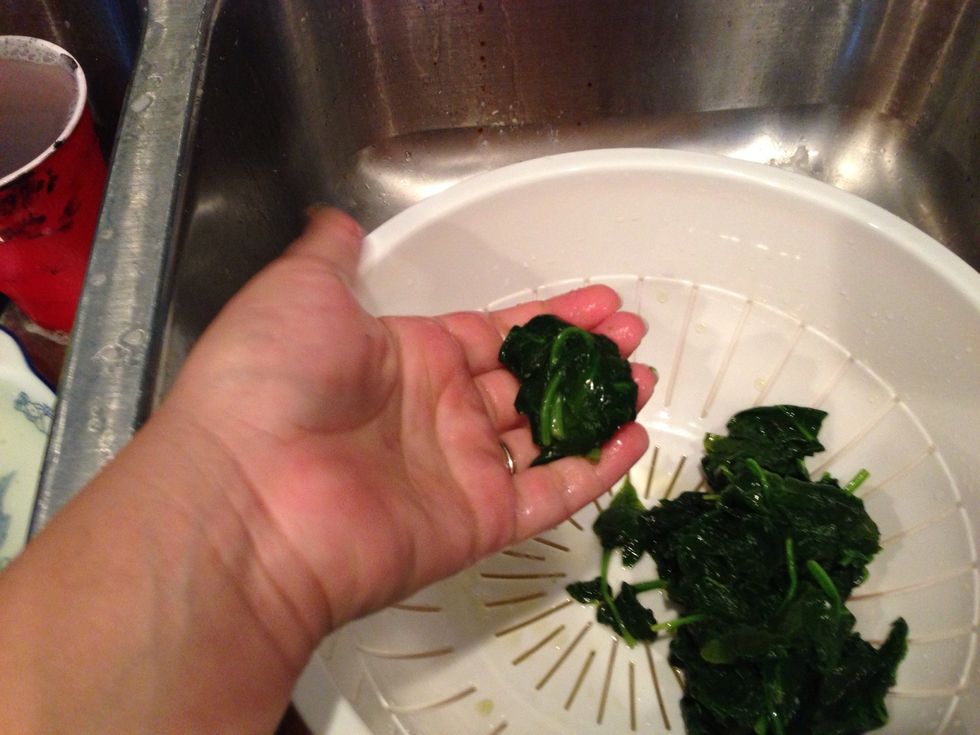 Squeeze all the remaining water by making into small balls
Chop as coarse or finely as you prefer
Start with 2 good size chicken breast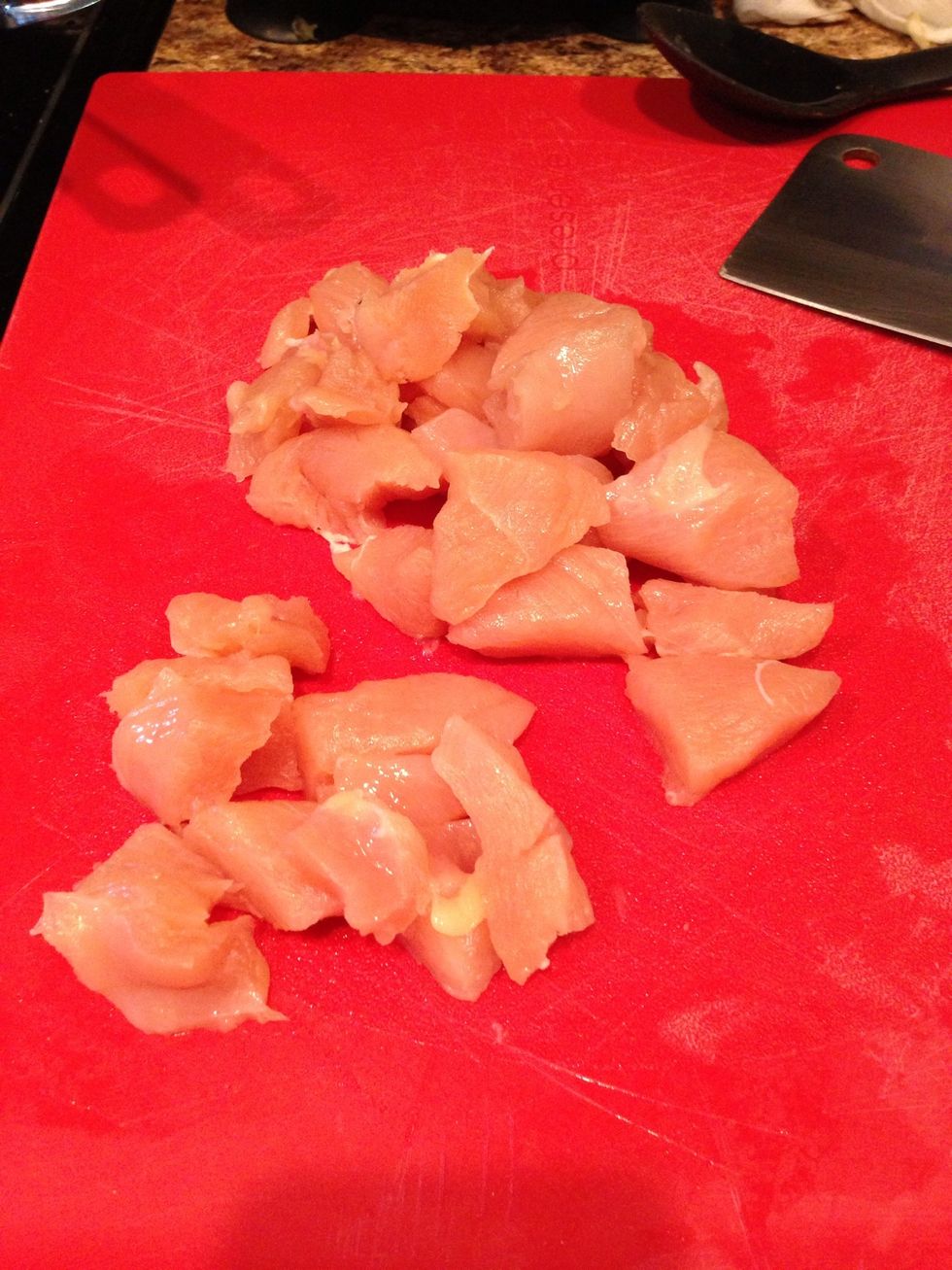 Chop them. You can also slice them if that's your preference
Mix some Olive Oil with the juice of 1 lemon. Add some Italian Seasoning and dried mustard. Season with salt and pepper.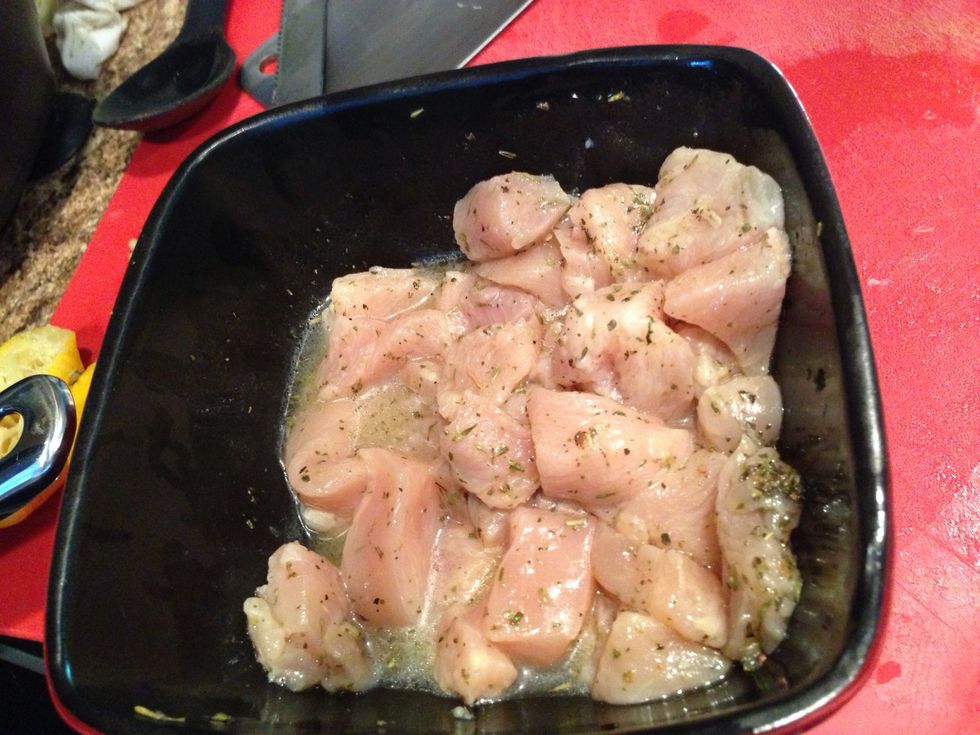 Marinade the chicken in the mixture and set aside.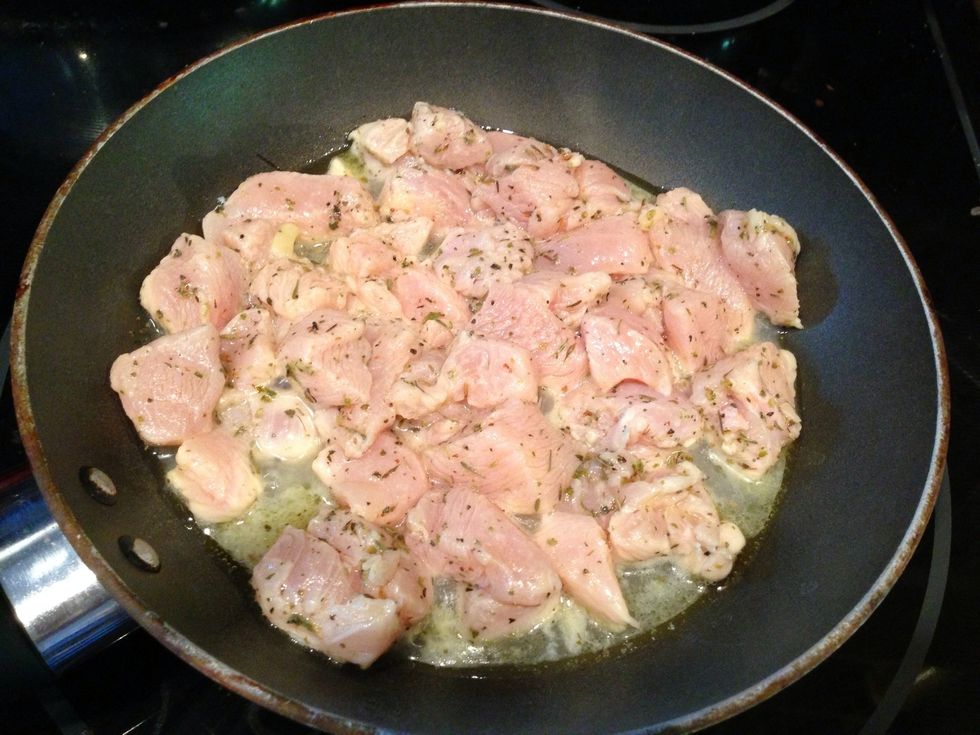 After letting it rest and marinate for a while, cook in a pan over medium heat.
Cook the pasta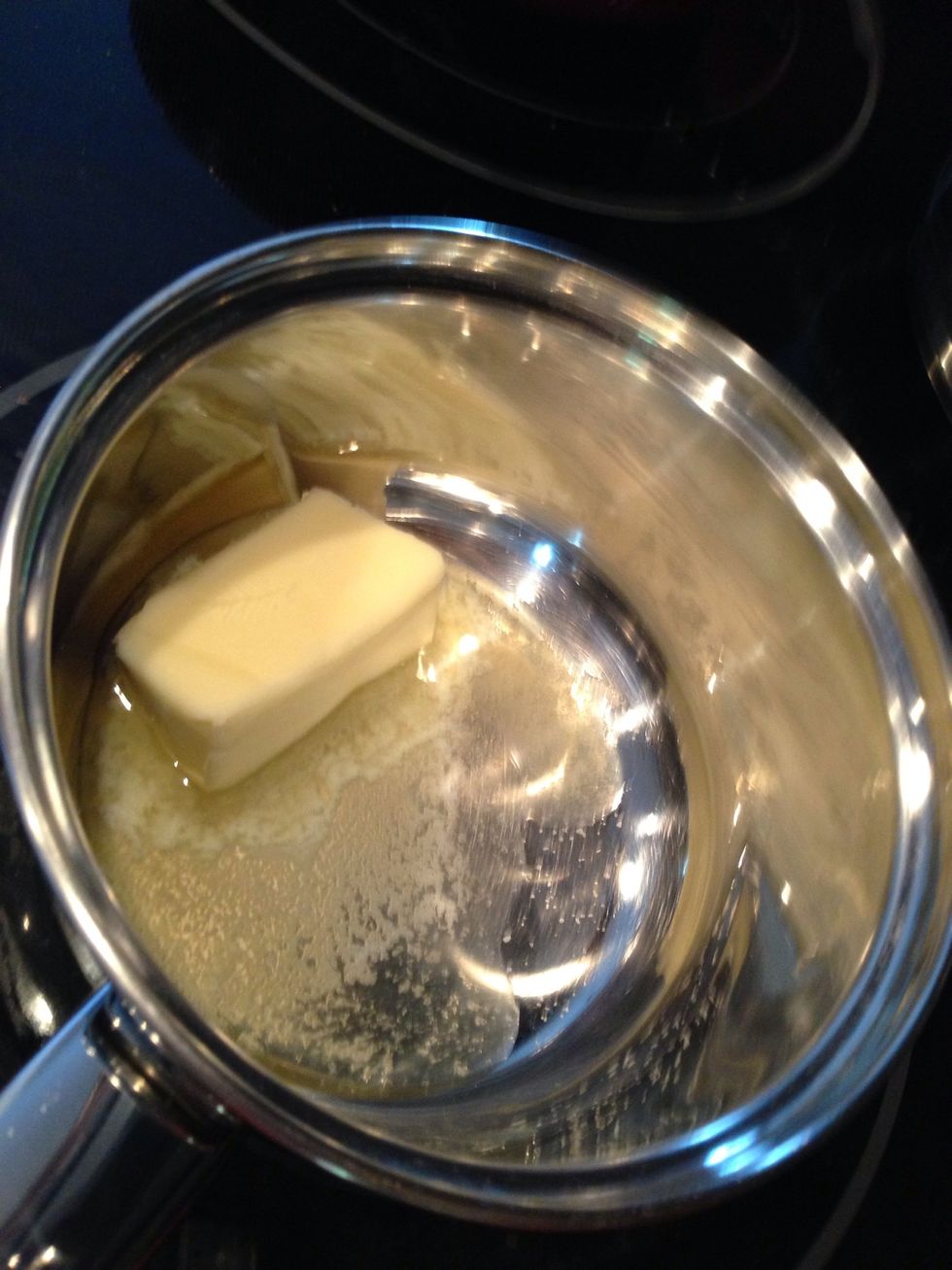 Melt the butter in a sauce pan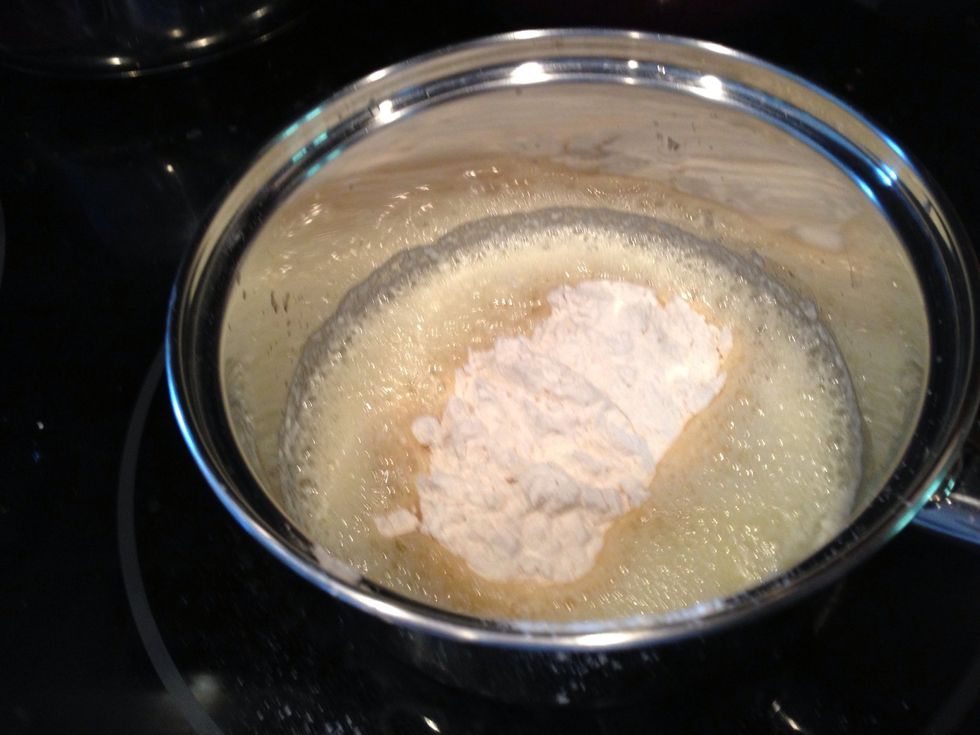 Once melted and hot. Add the flour.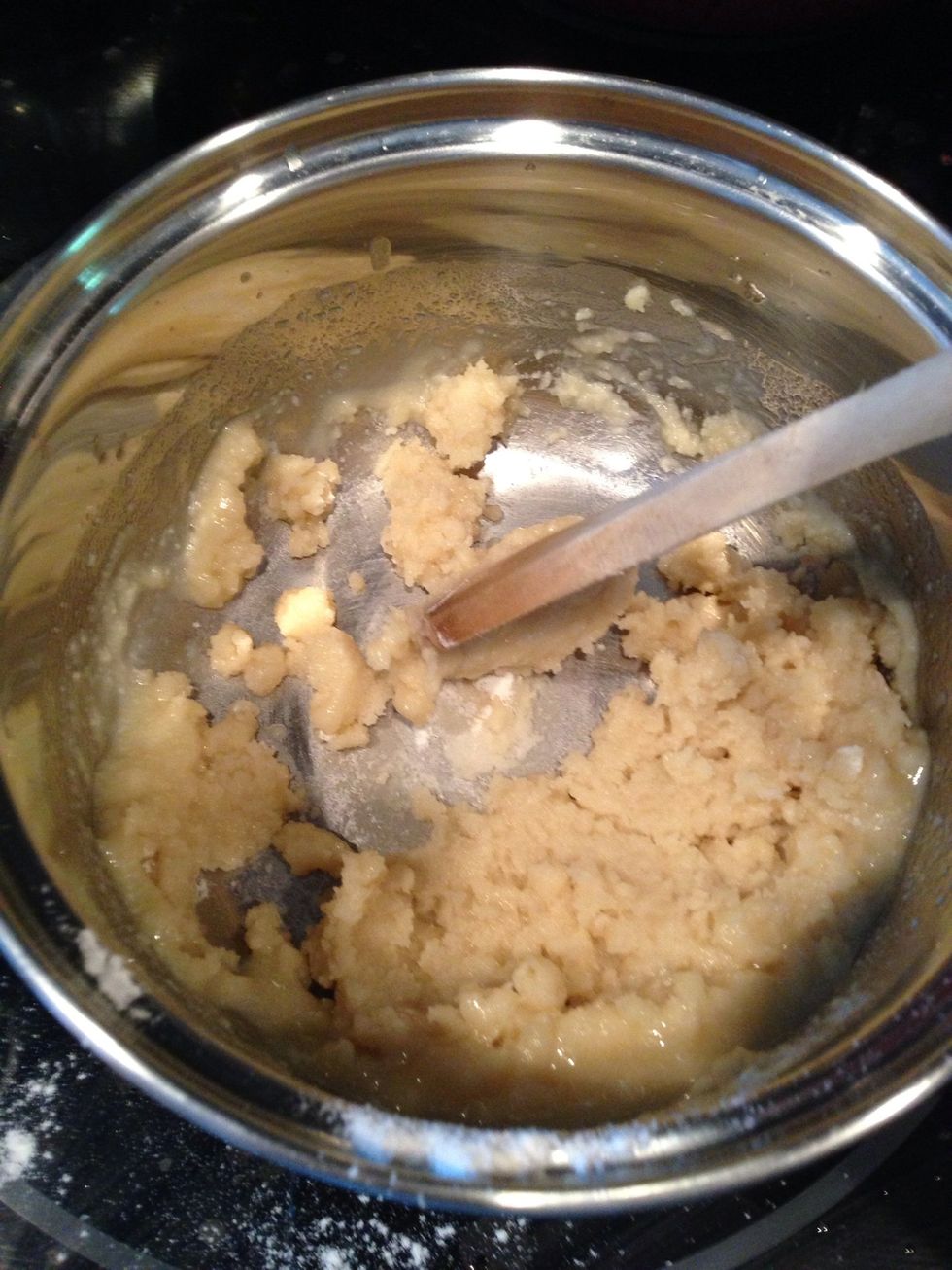 Combine and let cook for 1 minute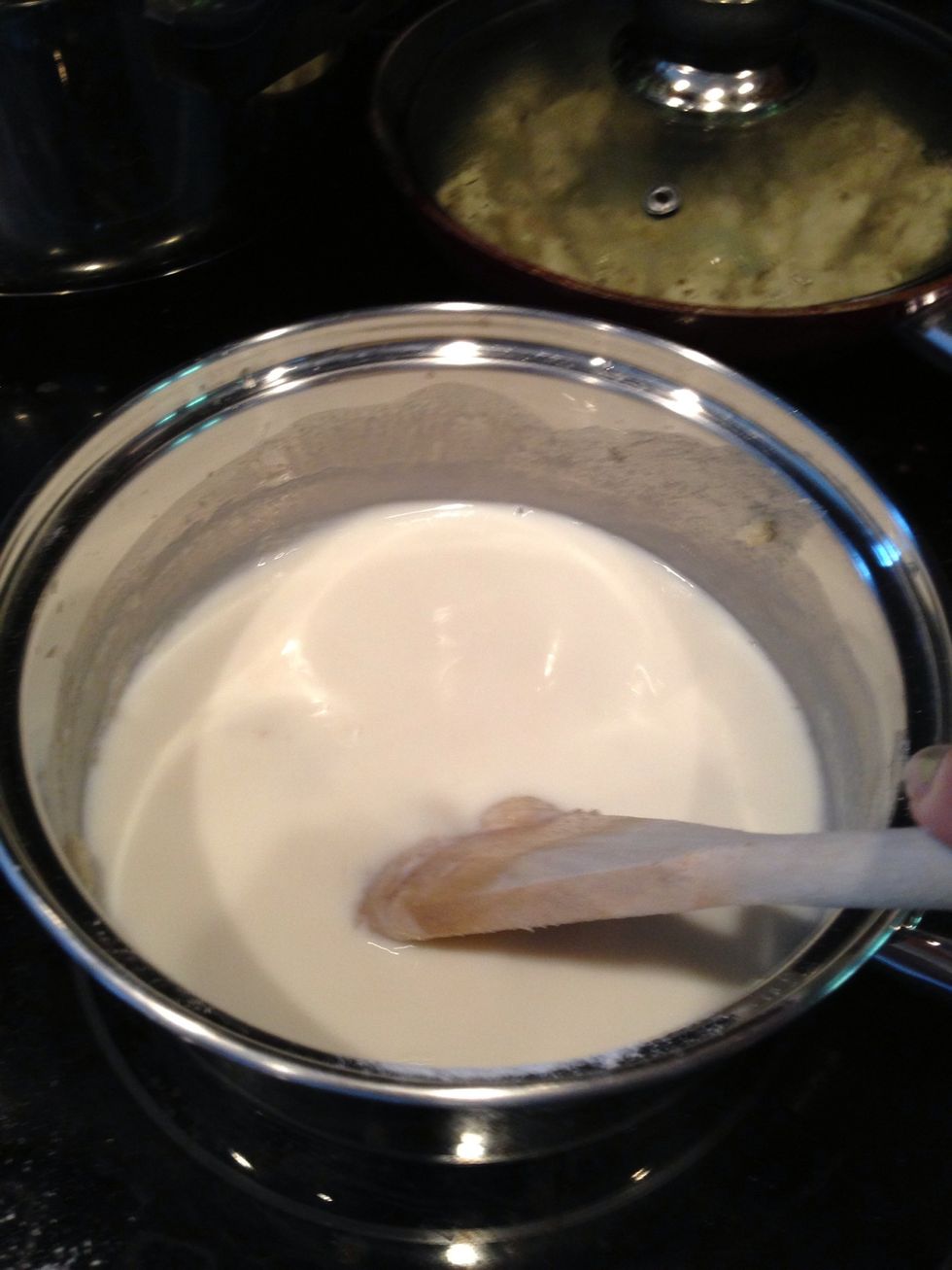 Add half the milk and stir to prevent clumps from forming cook for about 3 minutes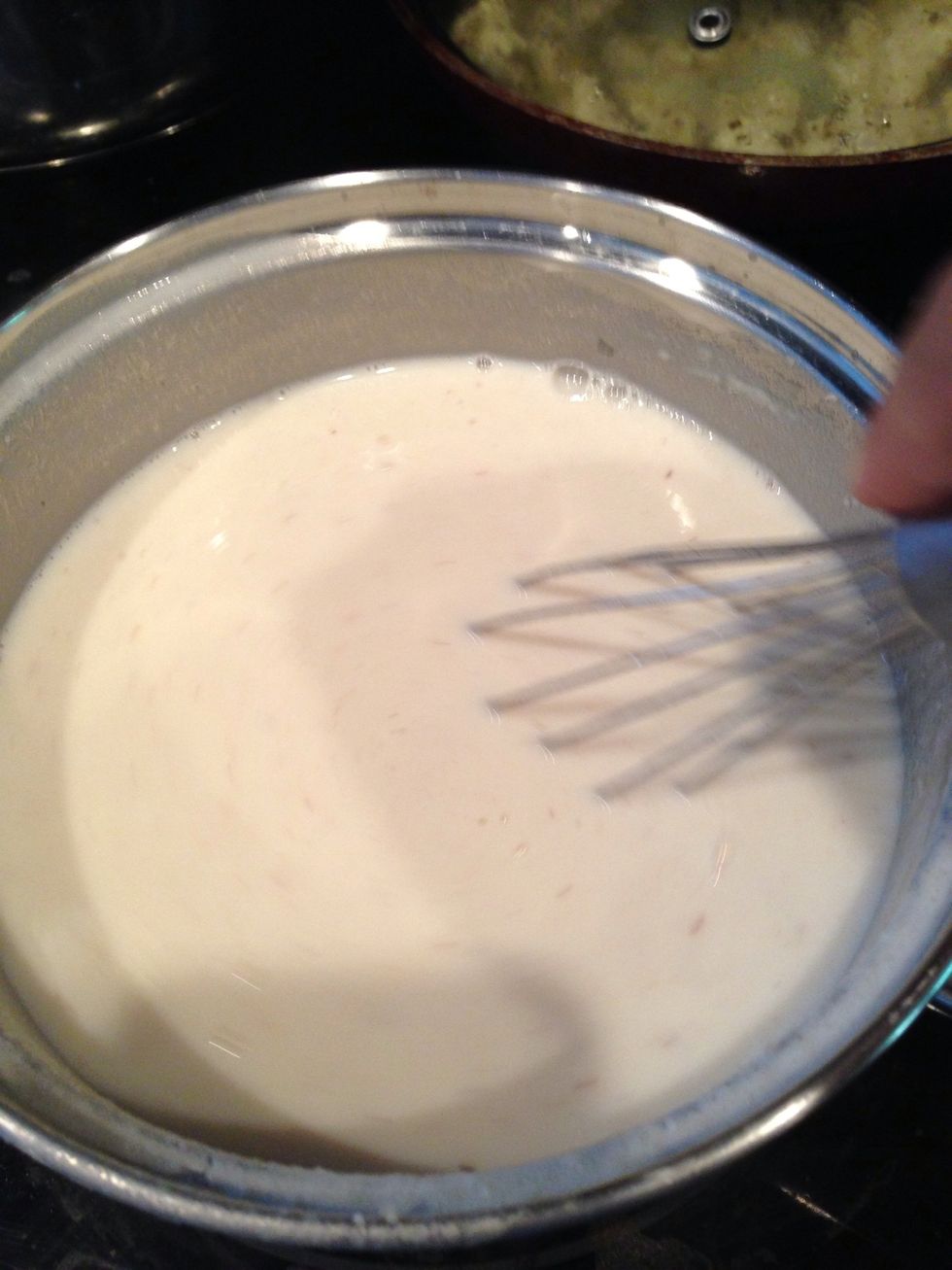 Add the nutmeg, salt and pepper and stir.
After a few minutes, add the remaining milk. Stir and let cook for a few more minutes.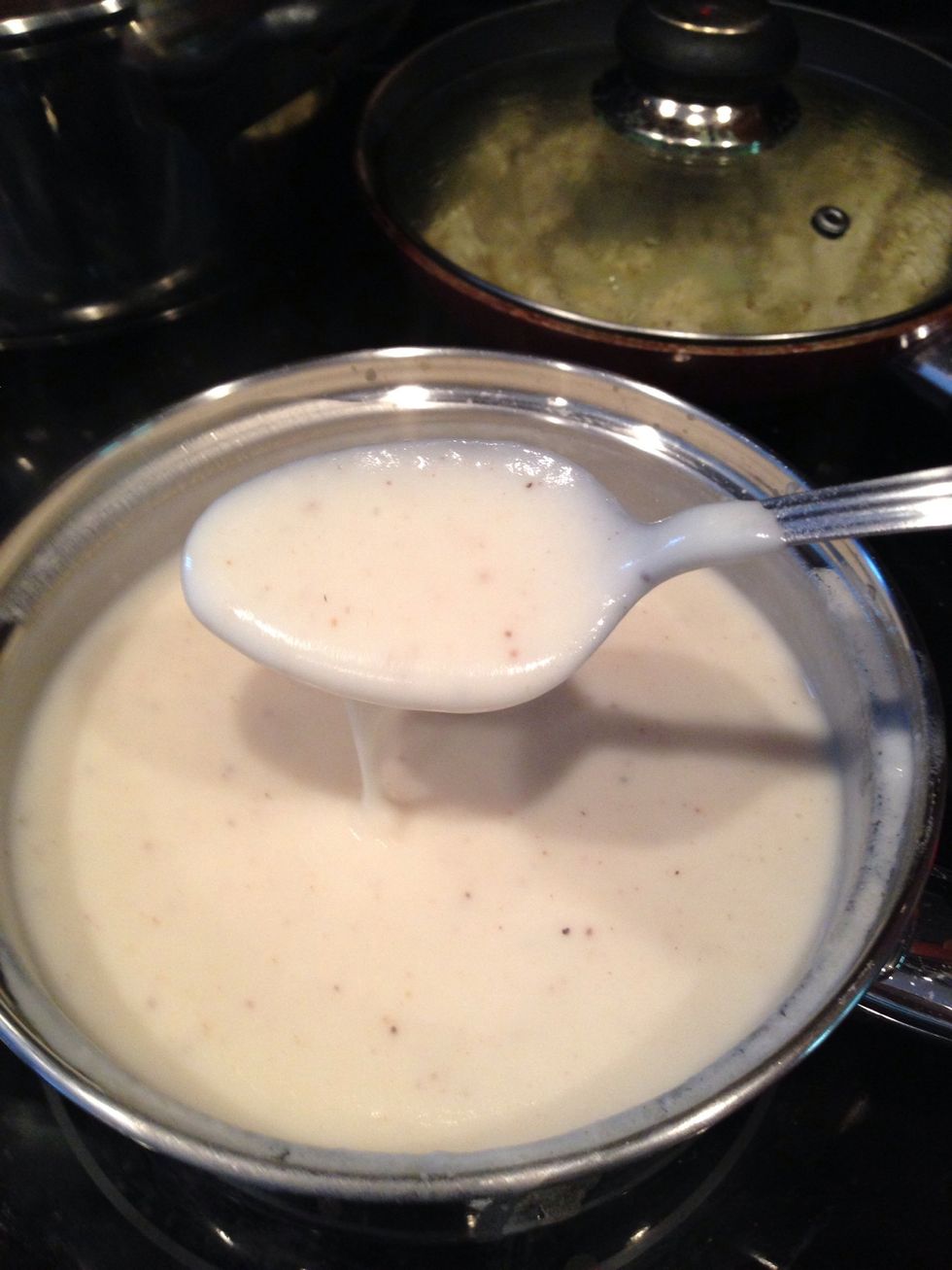 Once it thickens and looks silky, it's done.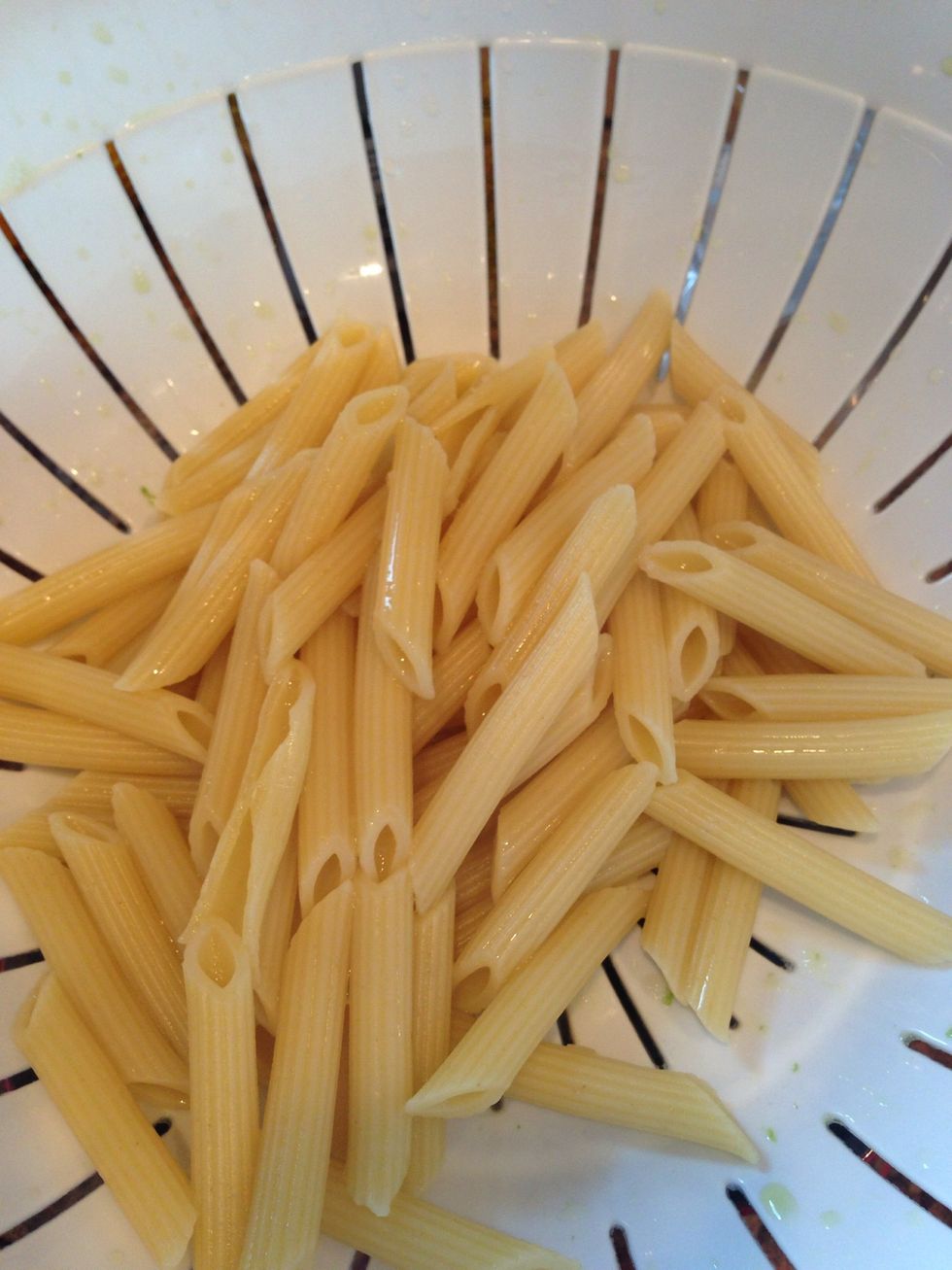 Drain the pasta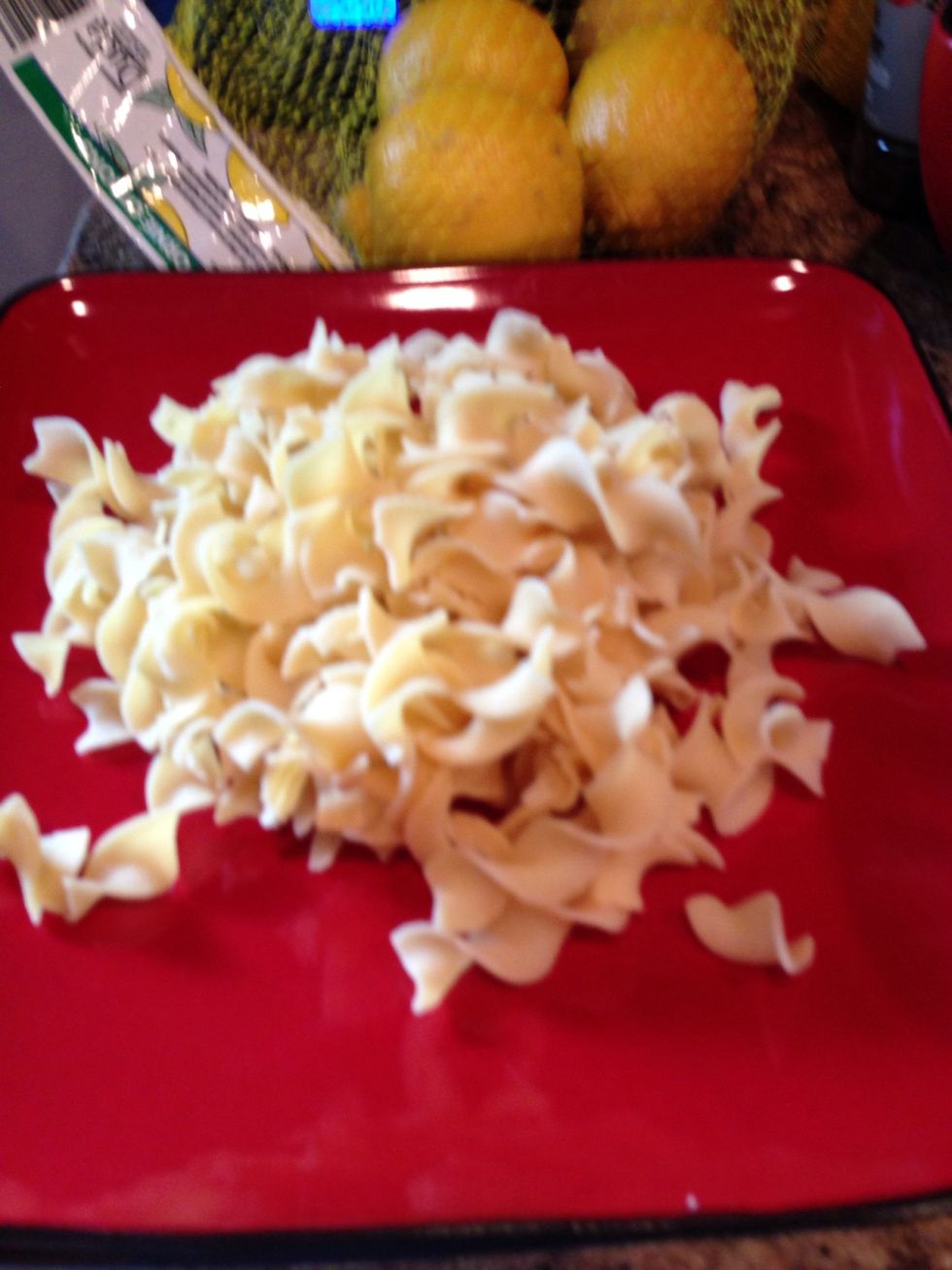 Serve the pasta first (I used 2 kinds)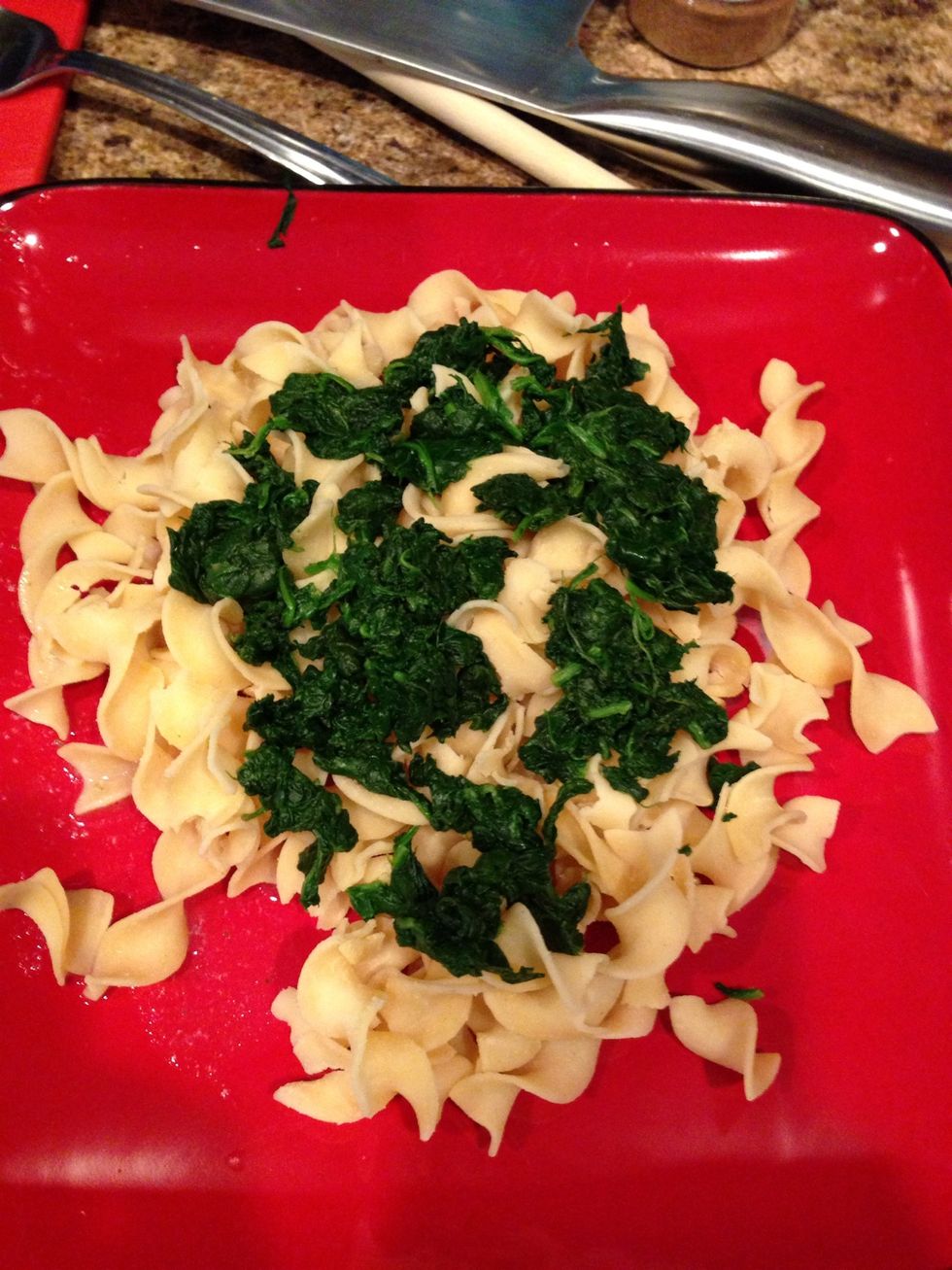 Then the spinach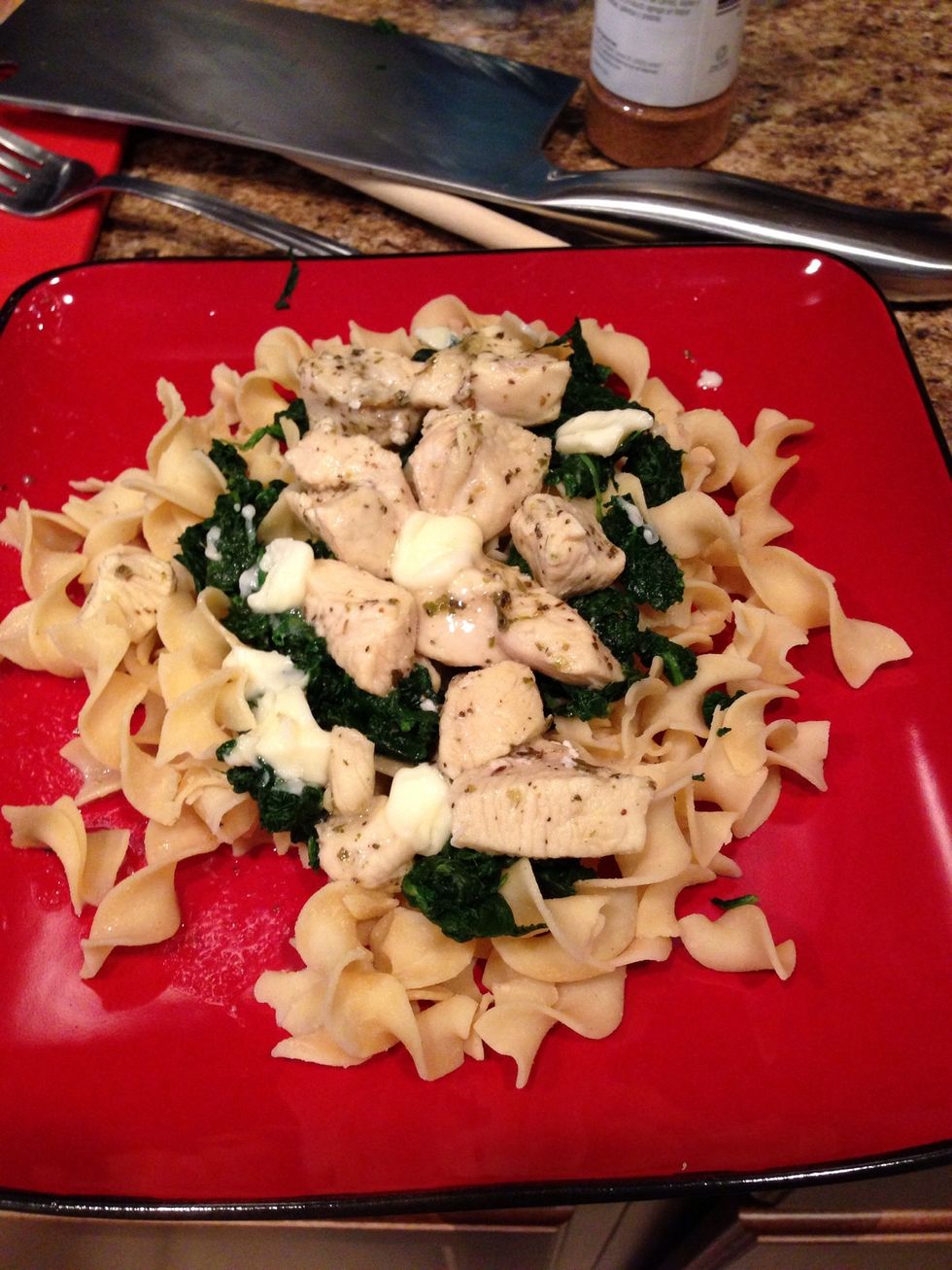 Add the chicken and a few dabs of butter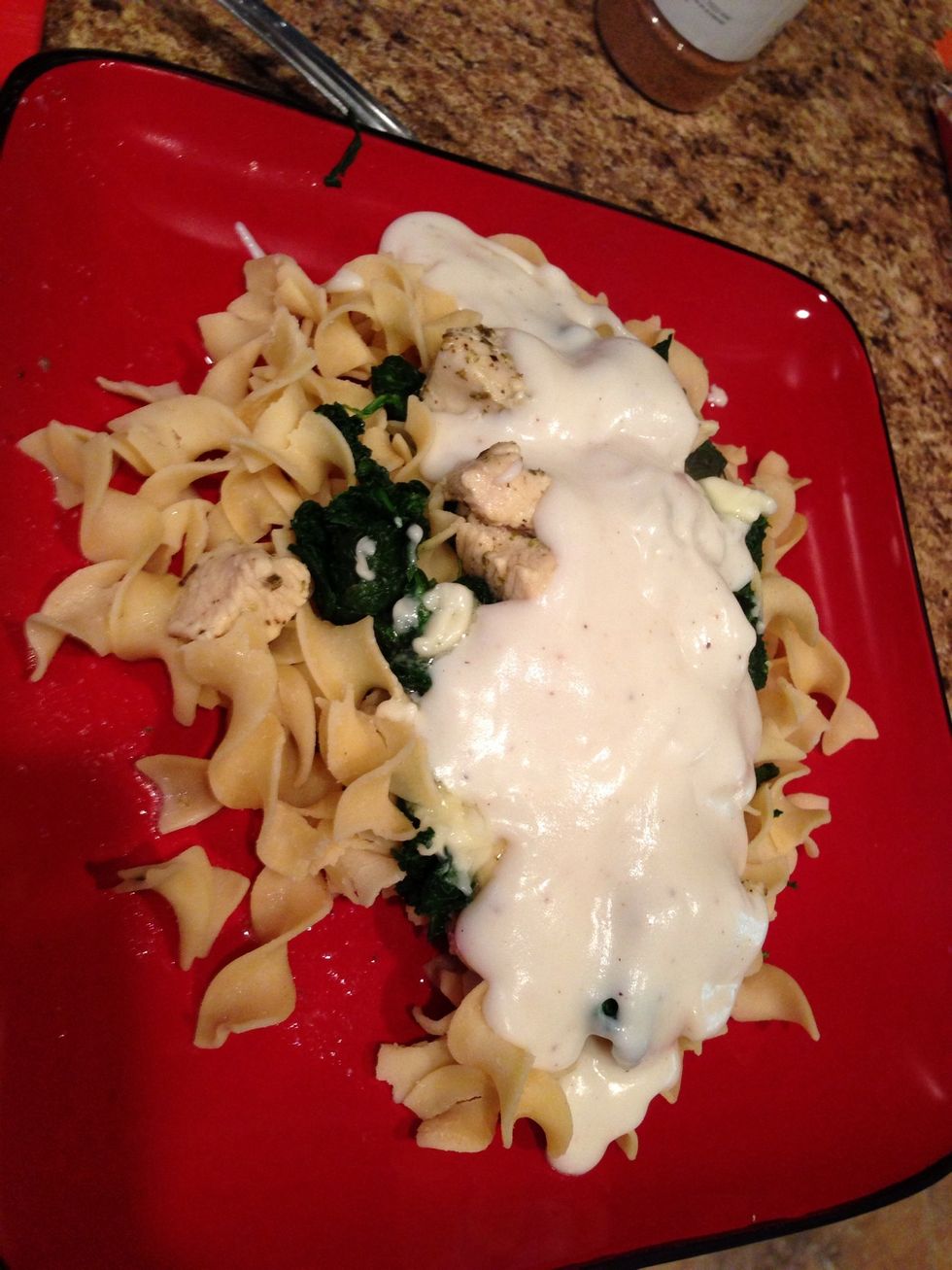 Top with the sauce, and you are done!
Your choice of pasta
4.0bnch Spinach
1.0 Lemon or lime
Italian seasoning
Dried mustard
2.0 Breast of chicken
Olive Oil
4.0Tbsp Butter
4.0Tbsp Flour
1/2c Milk
Salt & Pepper
Nutmeg