I've had this recipe from the Enchanted Broccoli Forest cookbook for 25 years and have always wanted to make it so FINALLY I did :)
1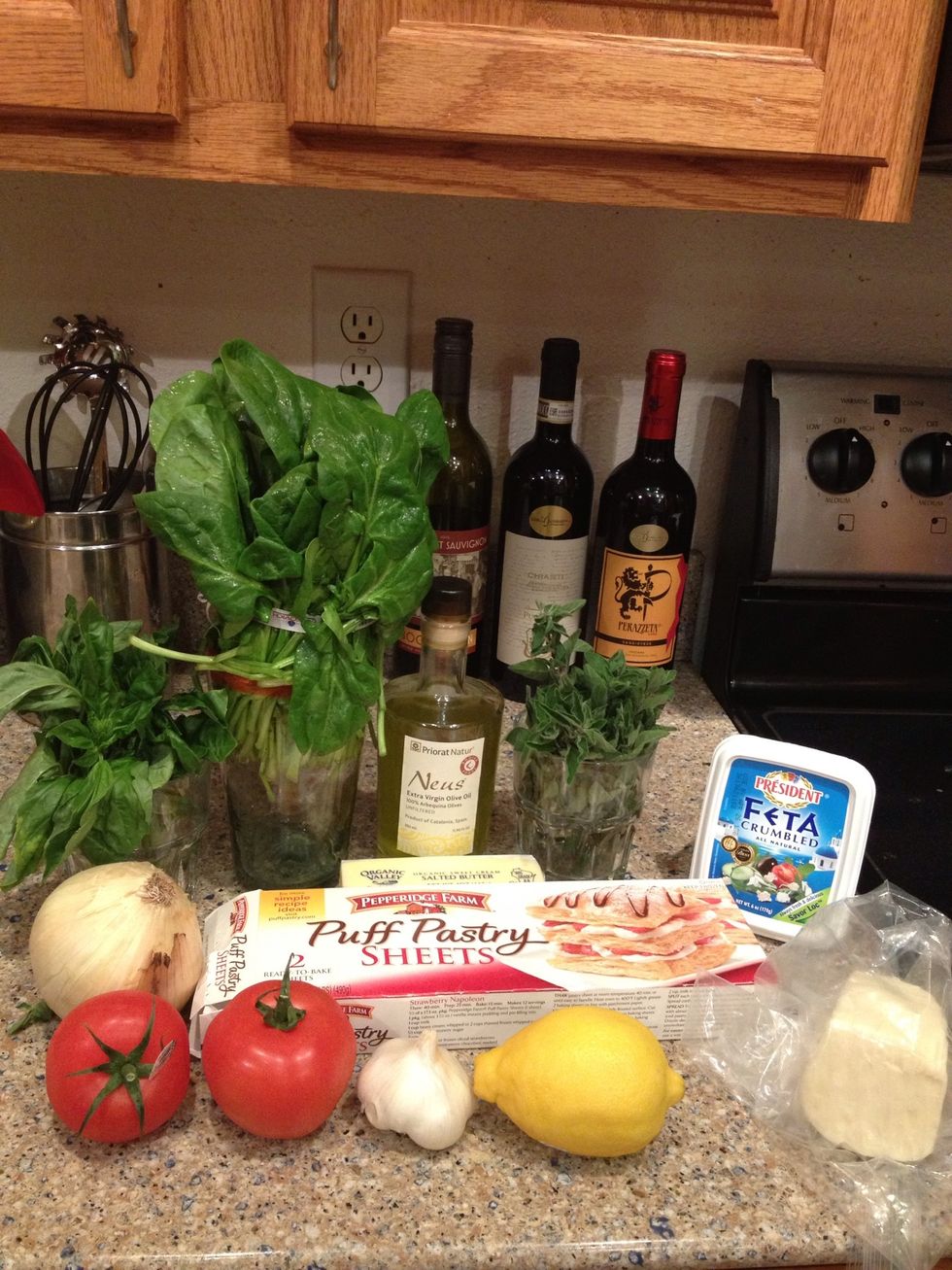 Most of the ingredients pictured... Bread crumbs didn't make an appearance...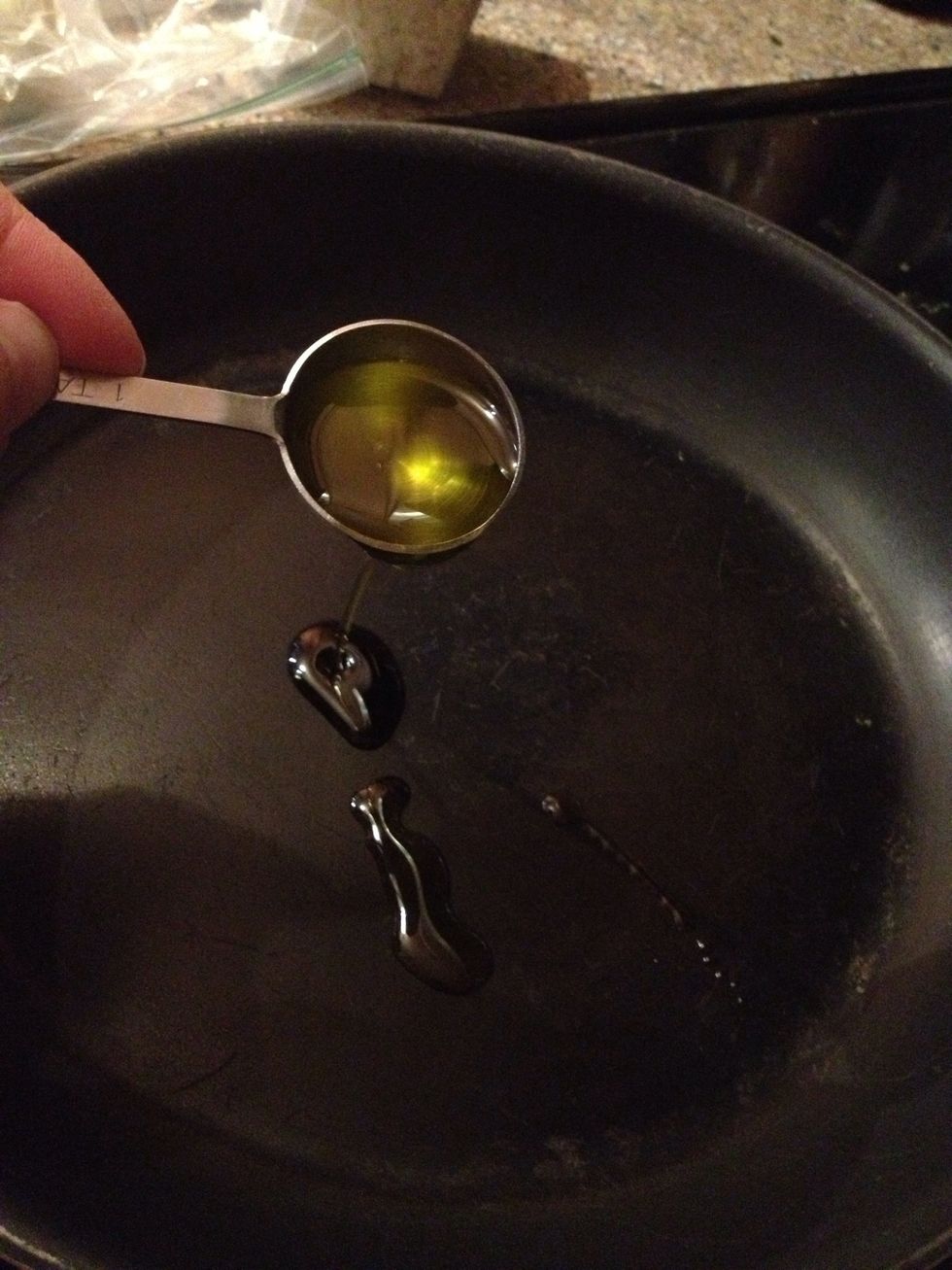 Get out your skillet and put 2 tablespoons of olive oil in it.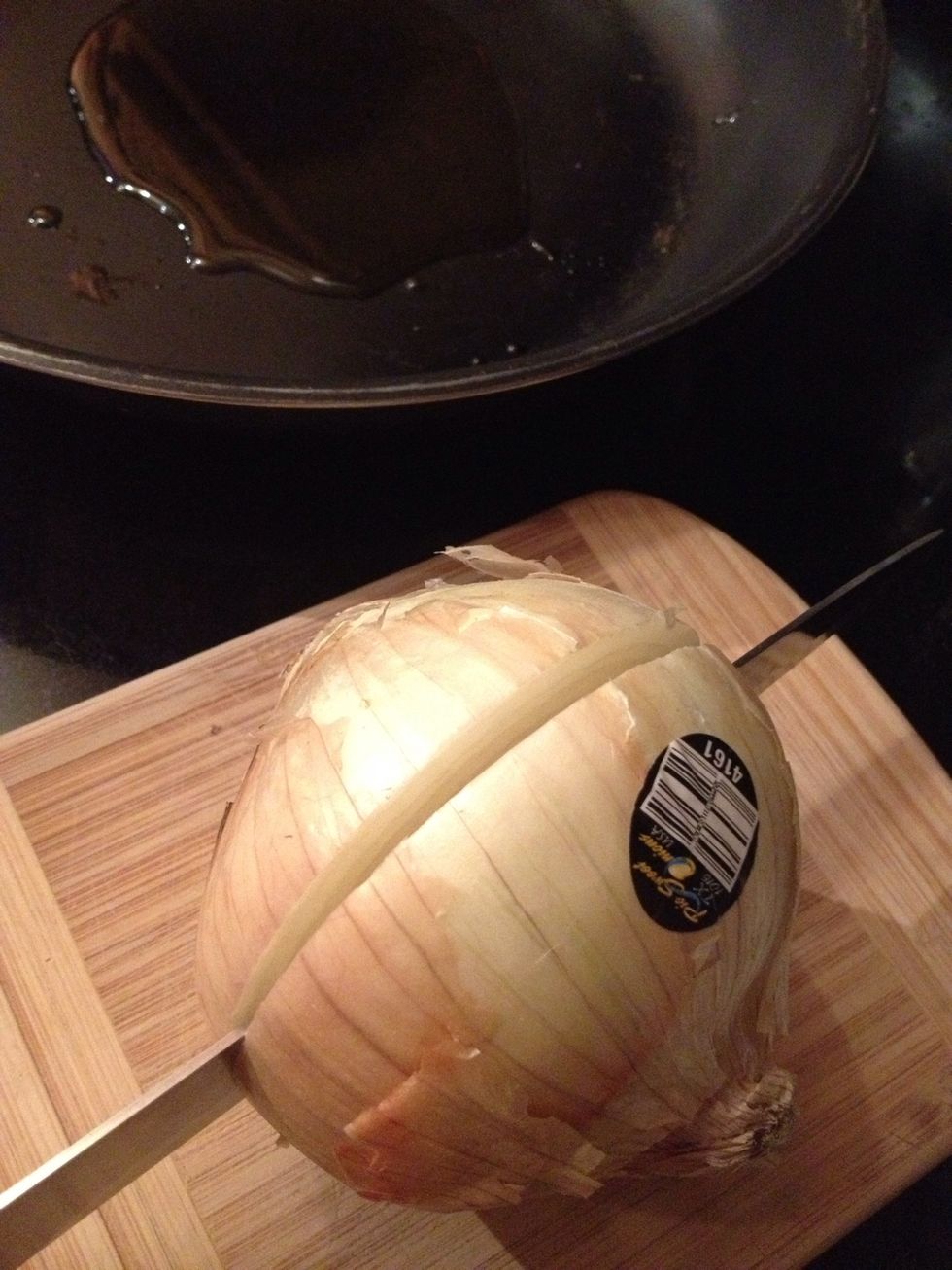 Chop your onion in half...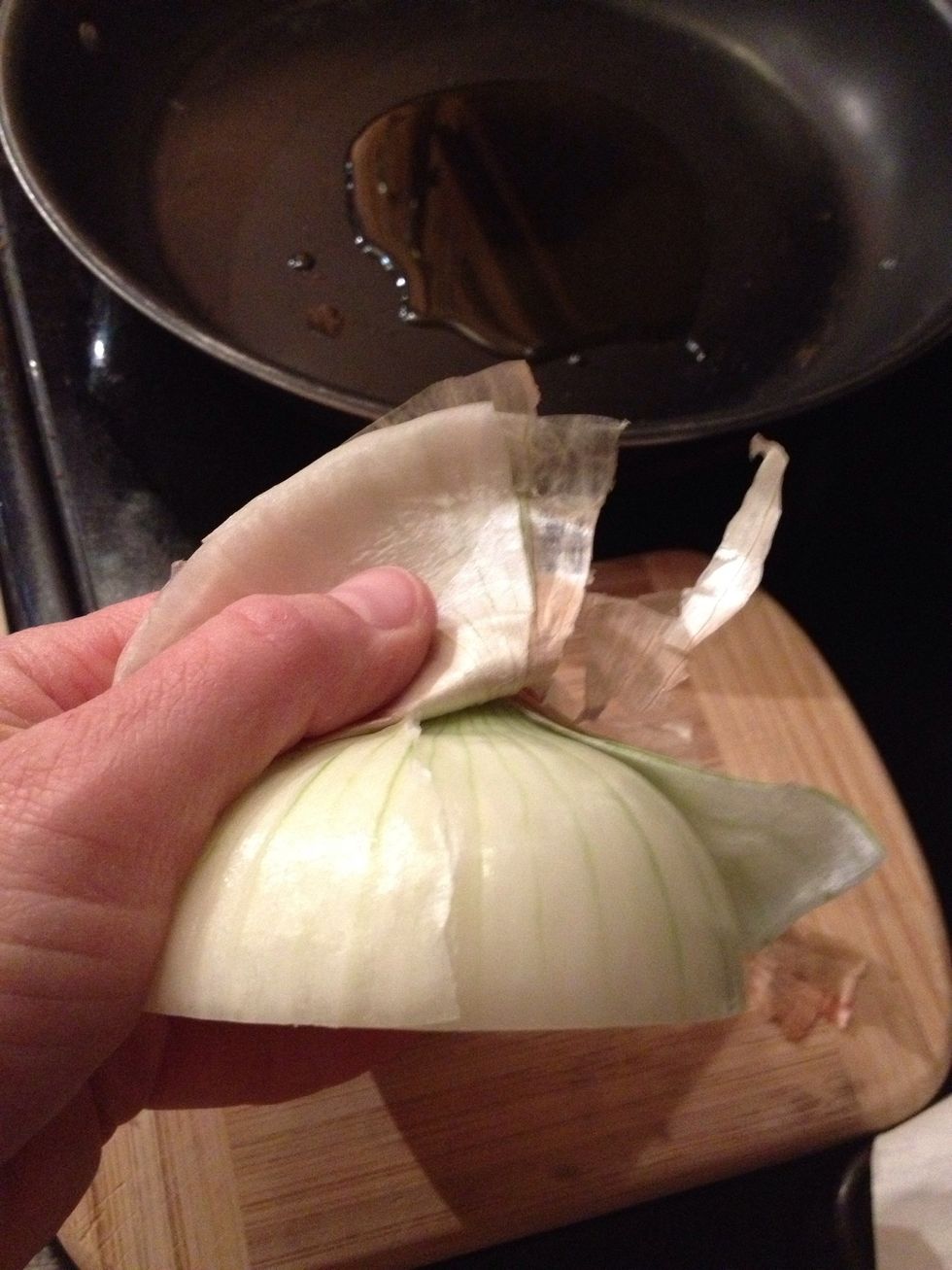 Peel it...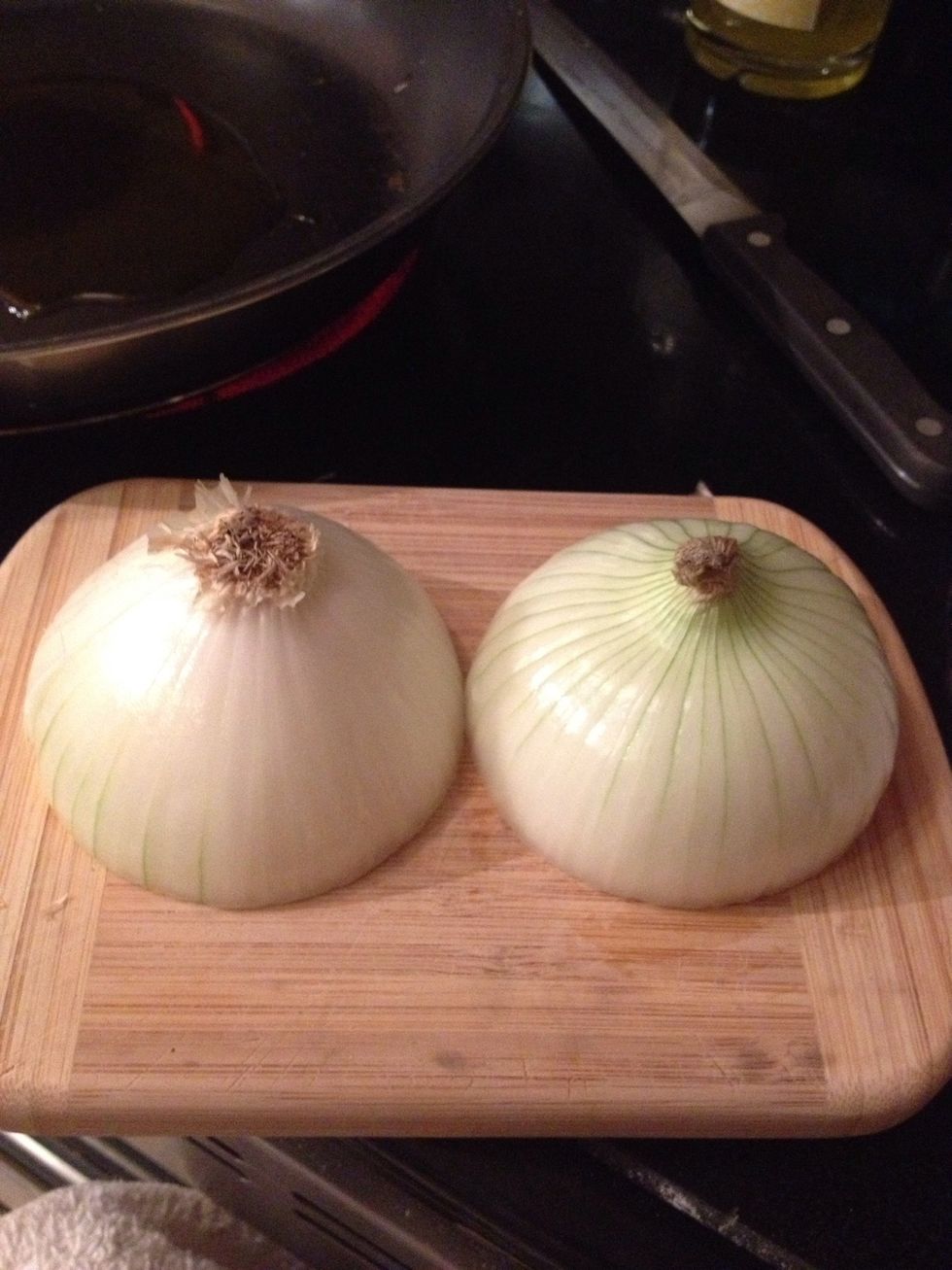 Like so...😁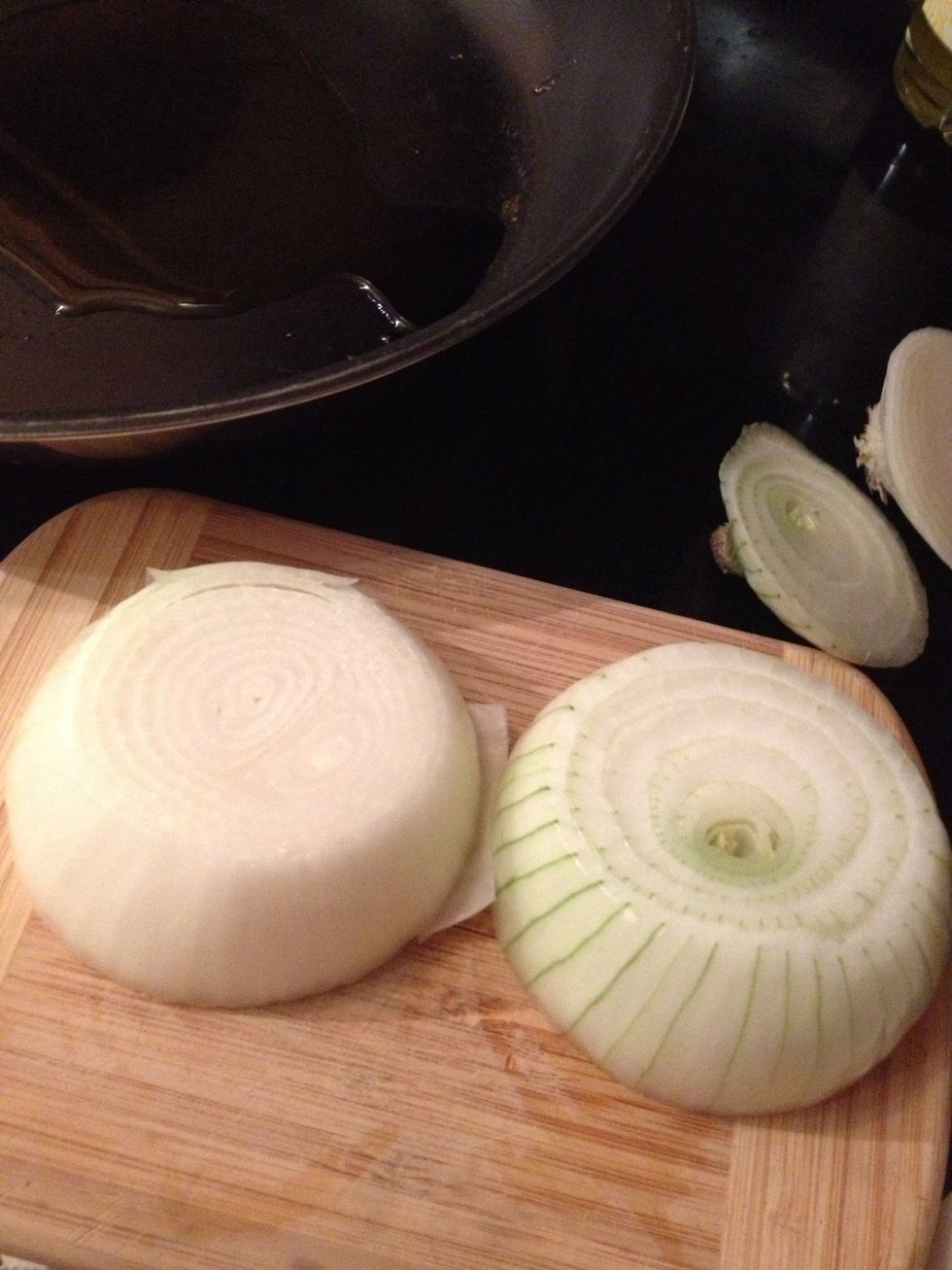 Cut the tops off...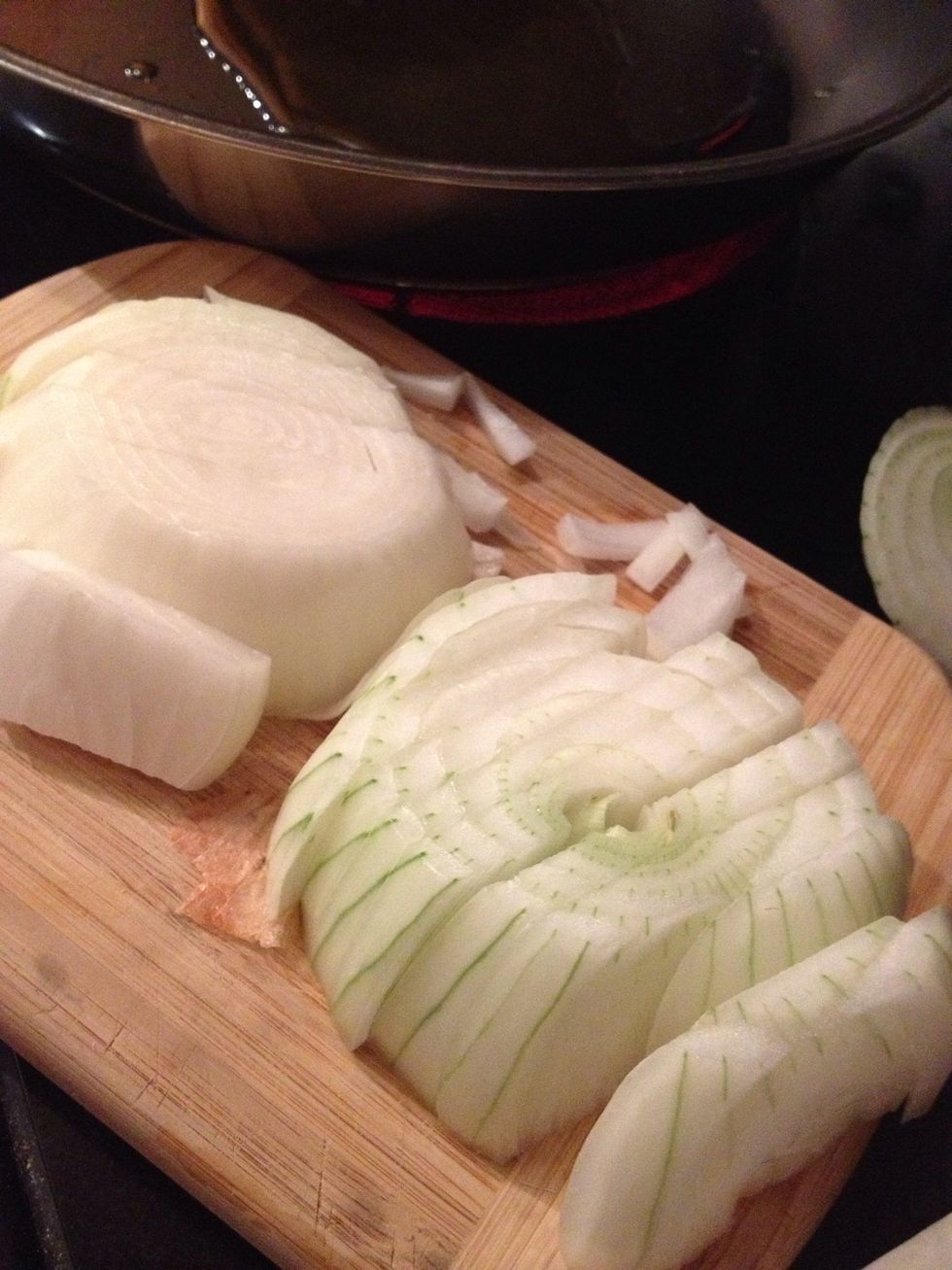 Chop it up :)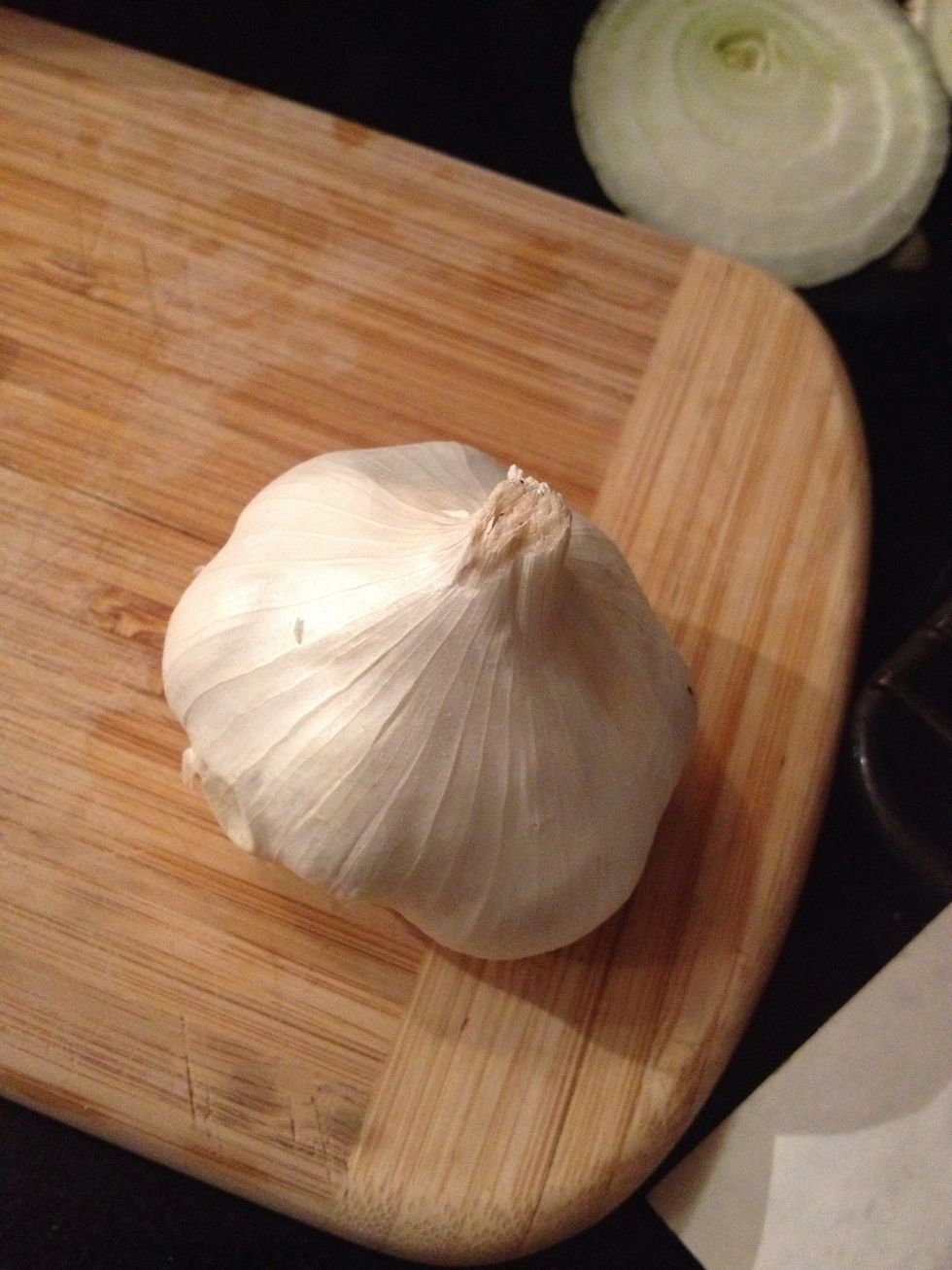 Also get your garlic peeled...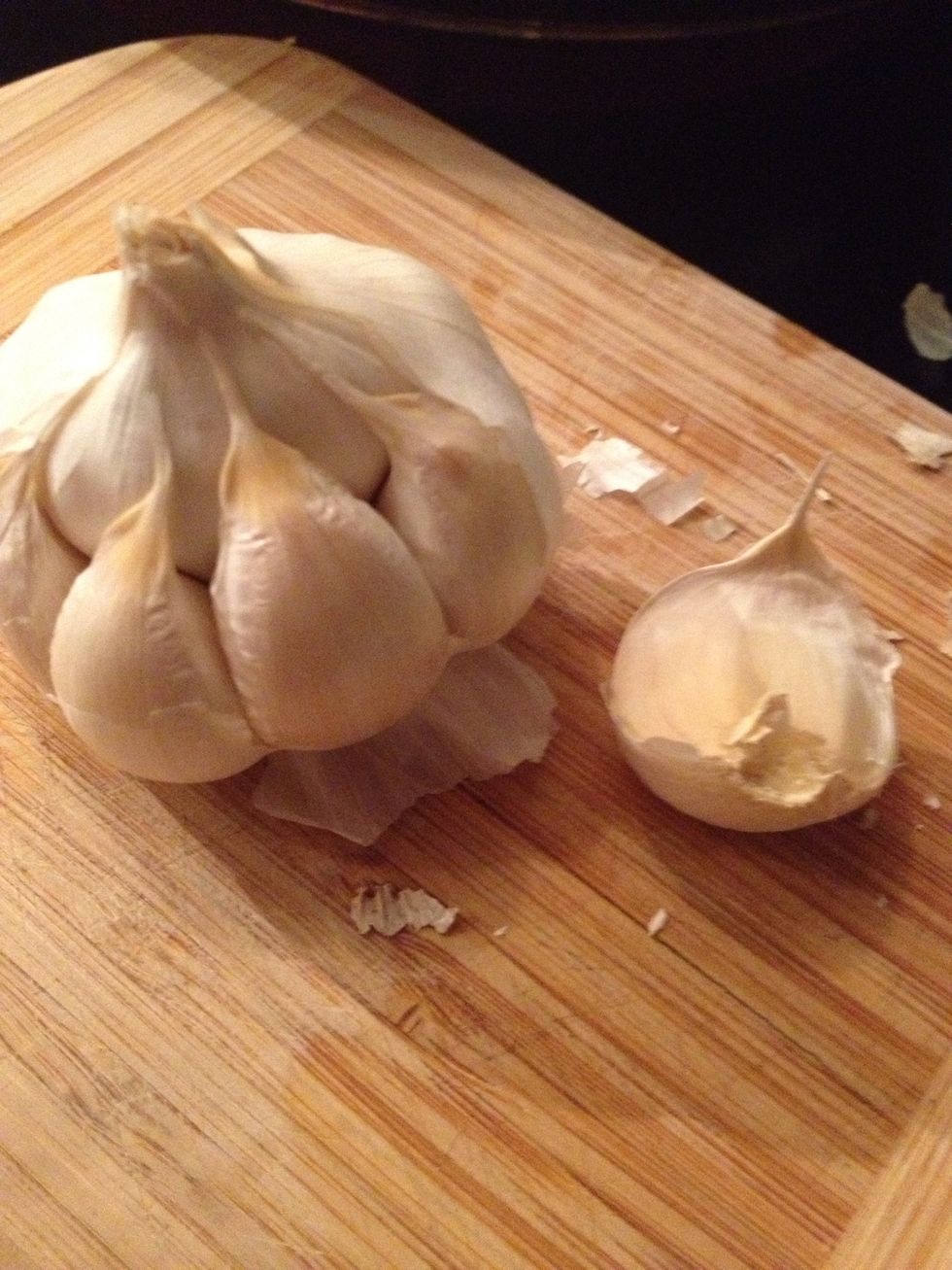 Take 3 of the cloves...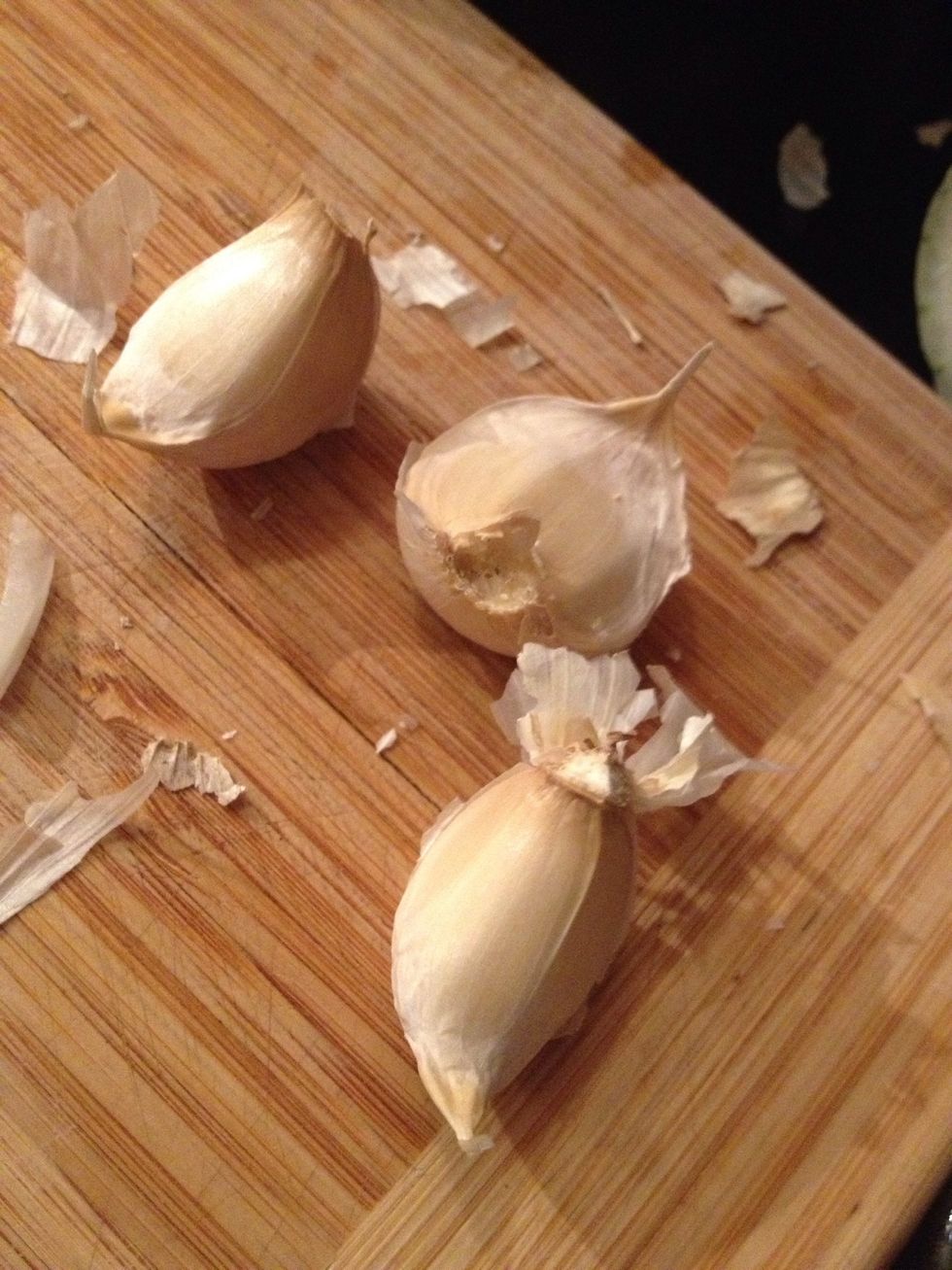 Ready to smash?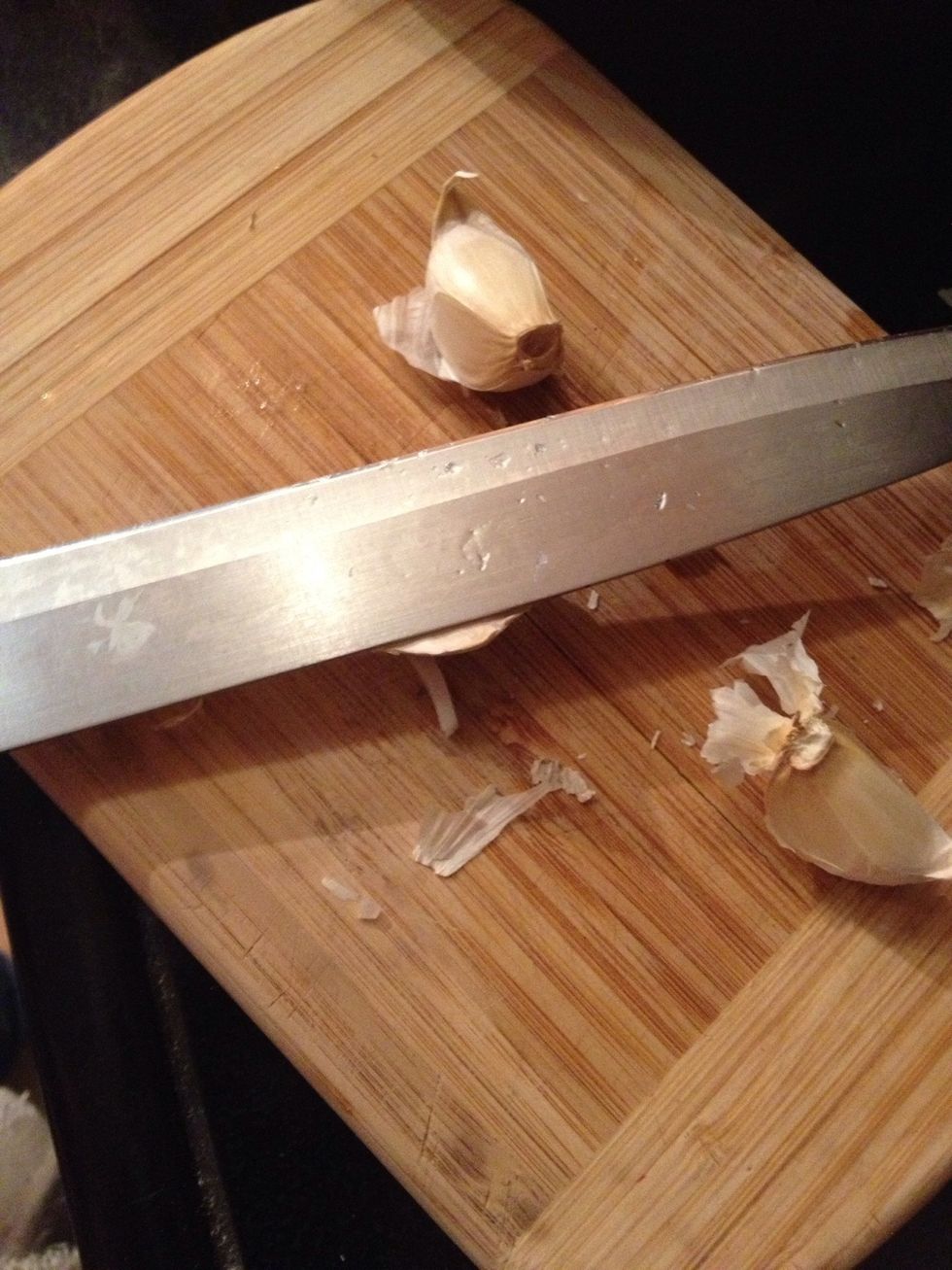 Smash them....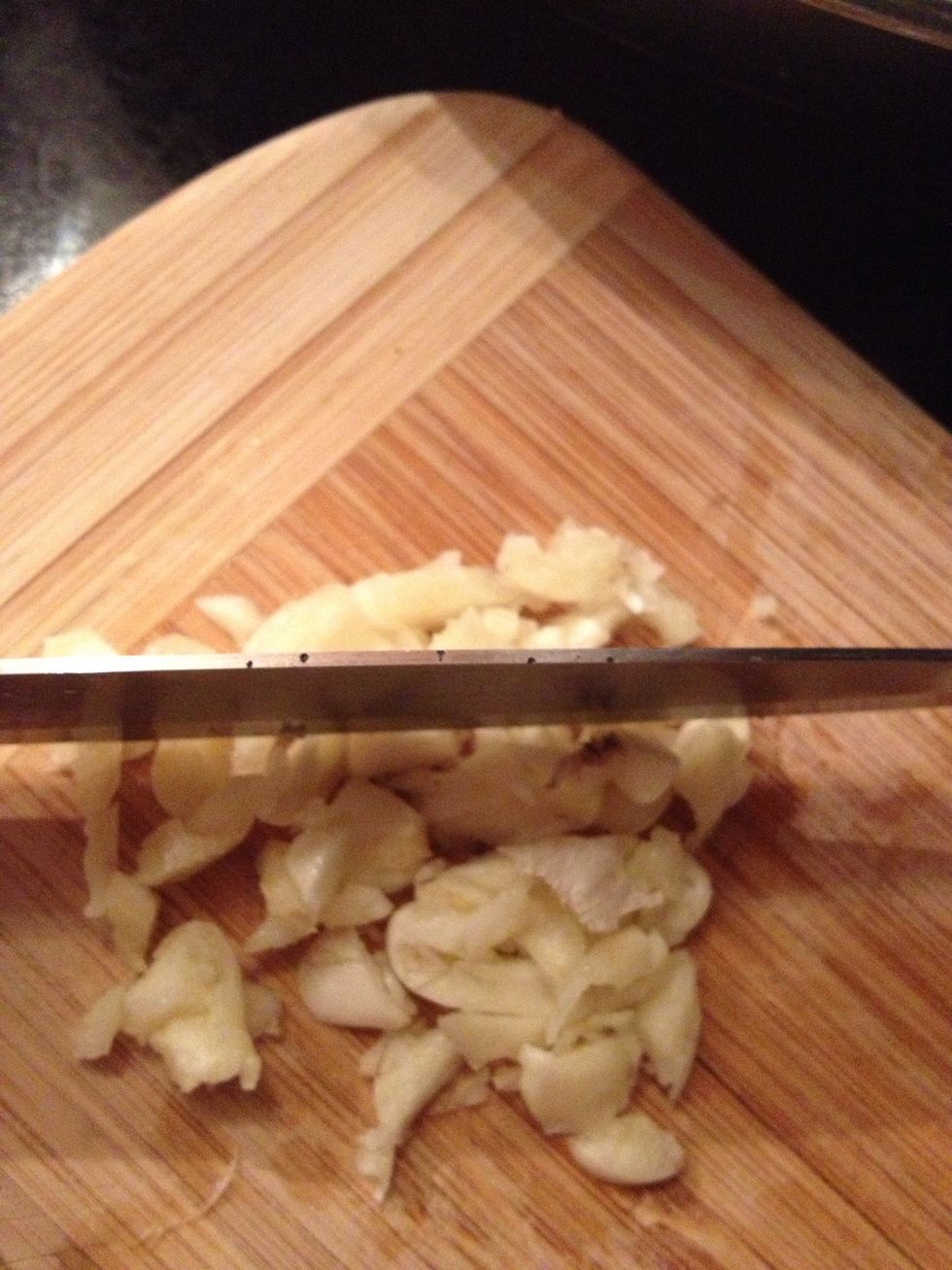 Chop them up now...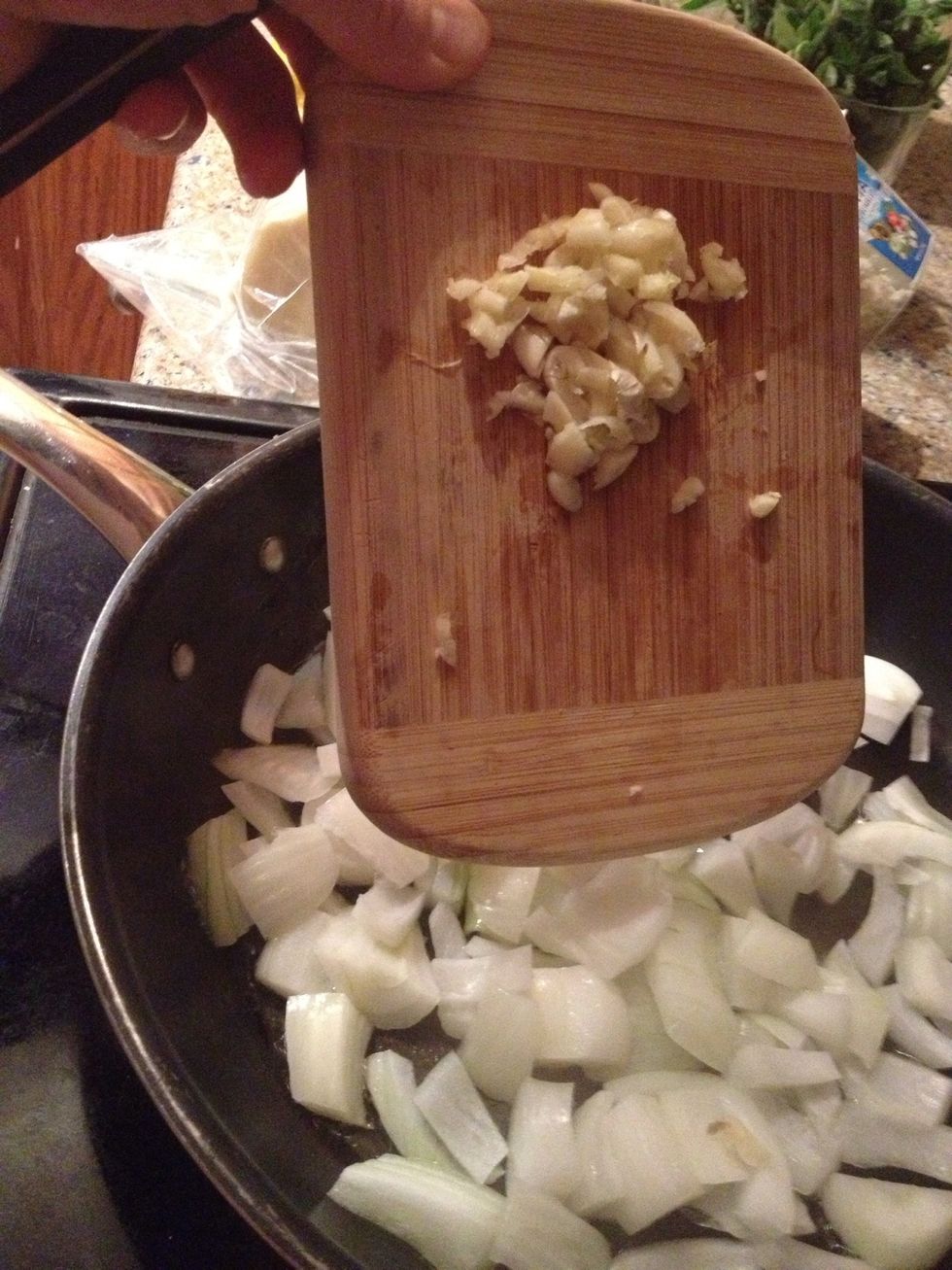 Put them in with the onion...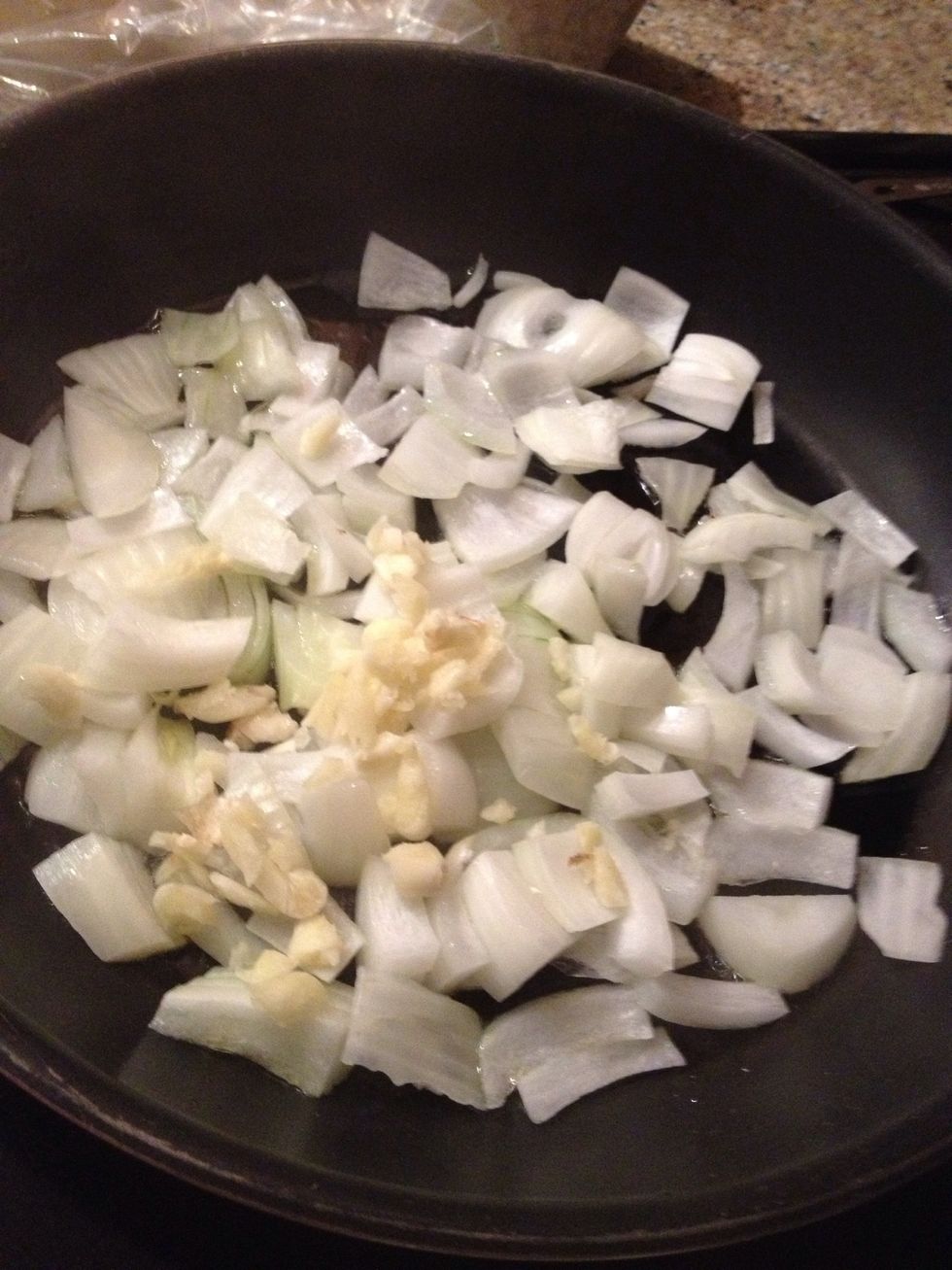 Like so...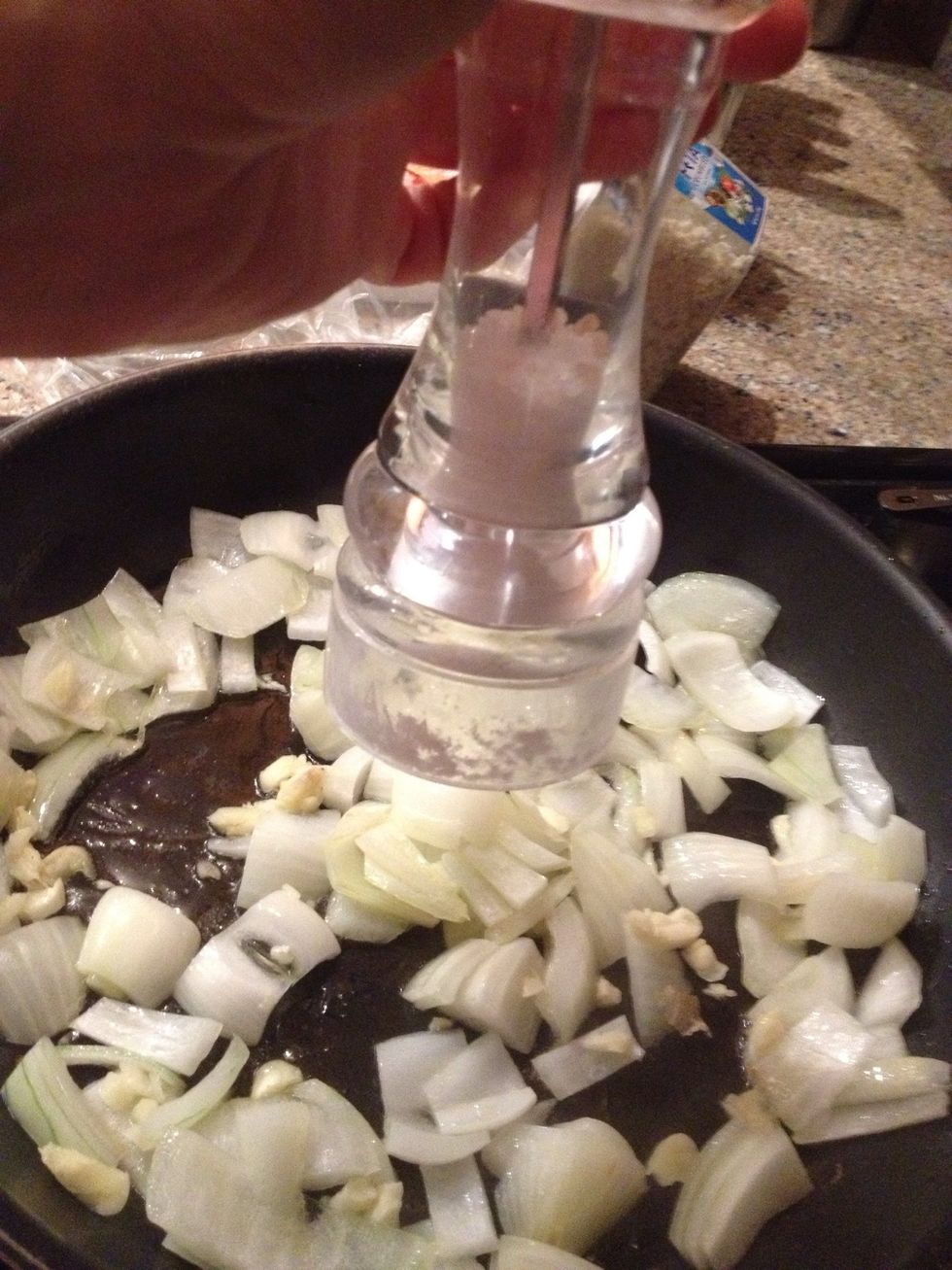 Add some salt...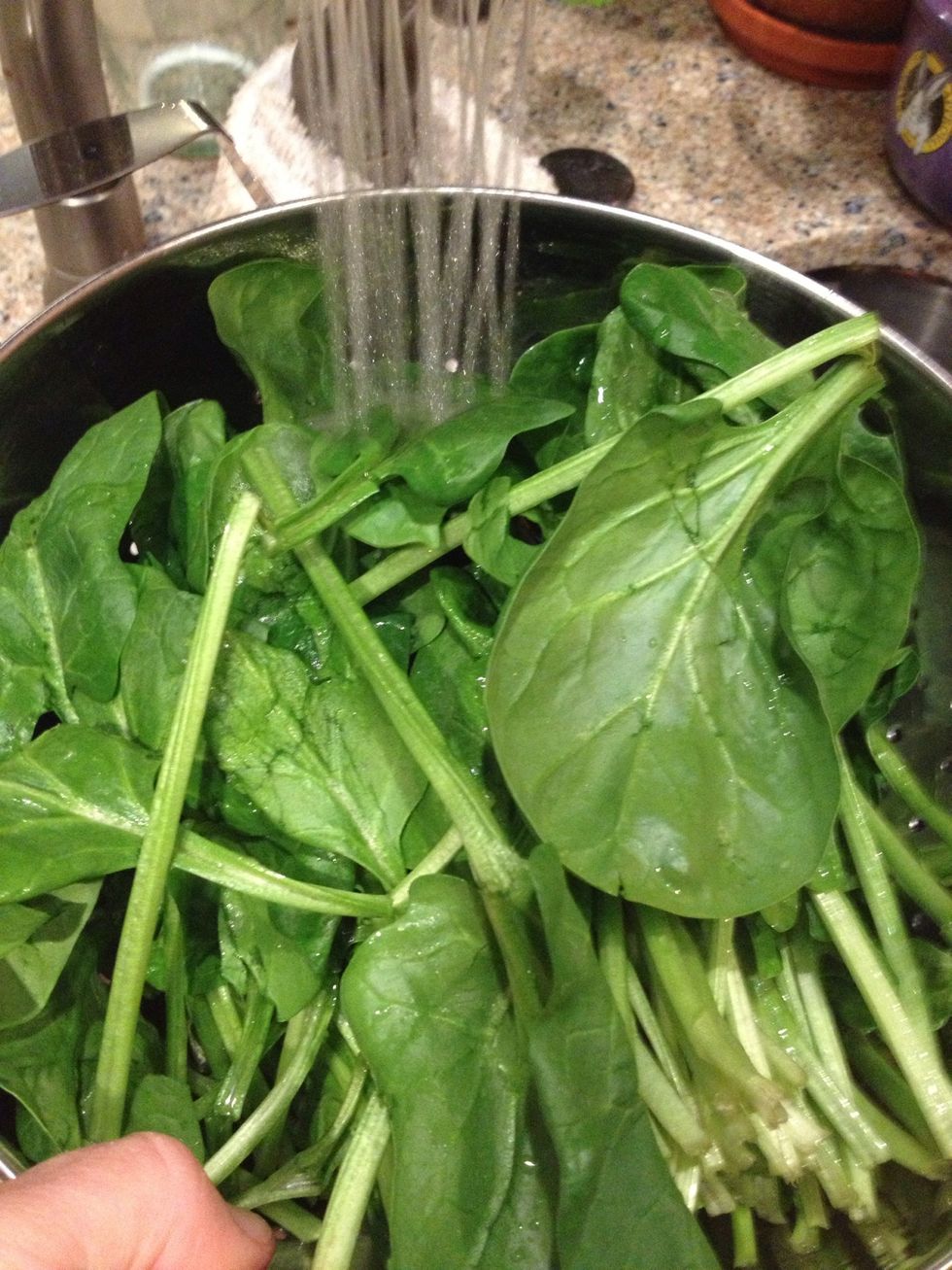 Rinse your spinach and....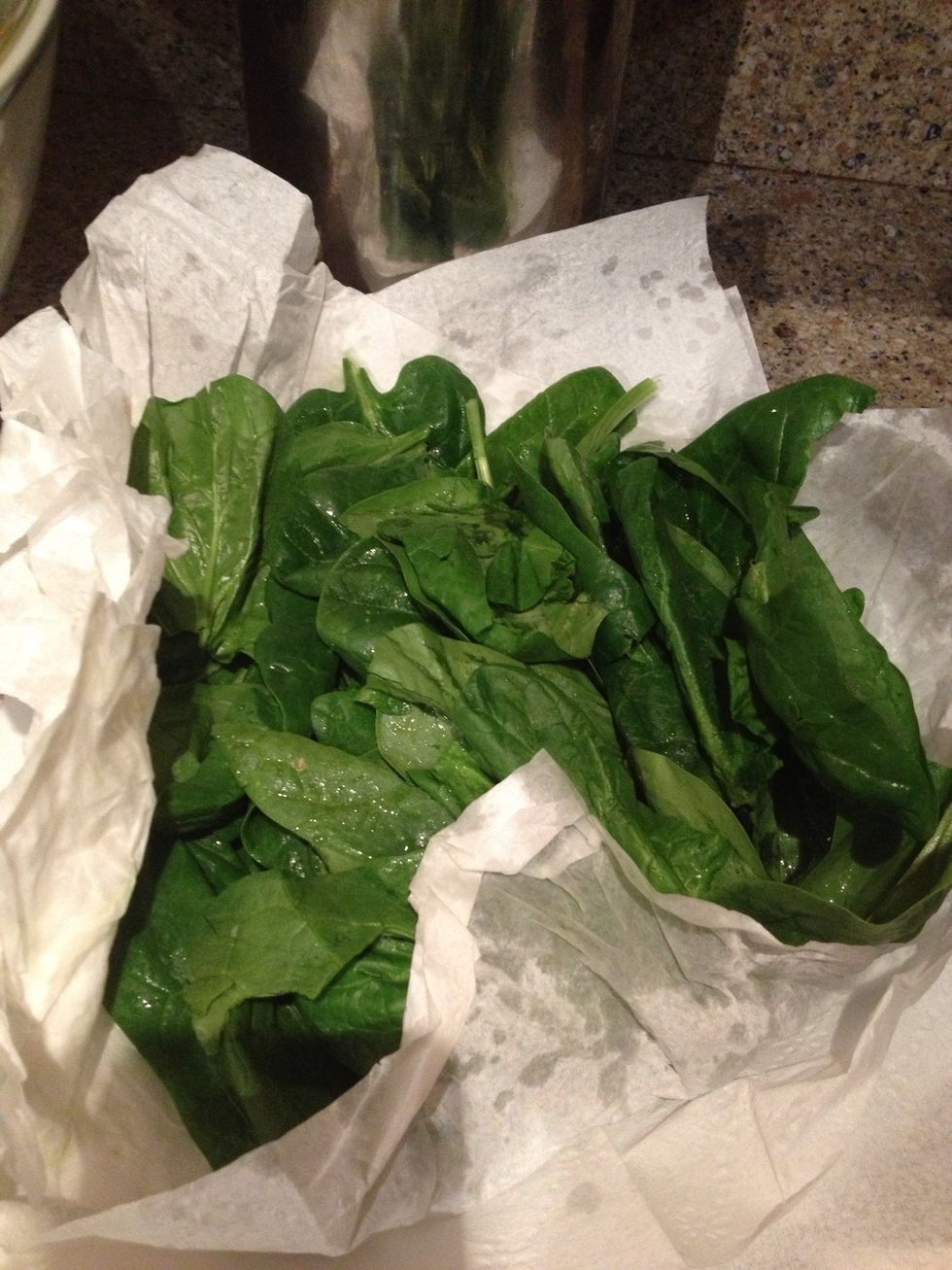 Pat it dry.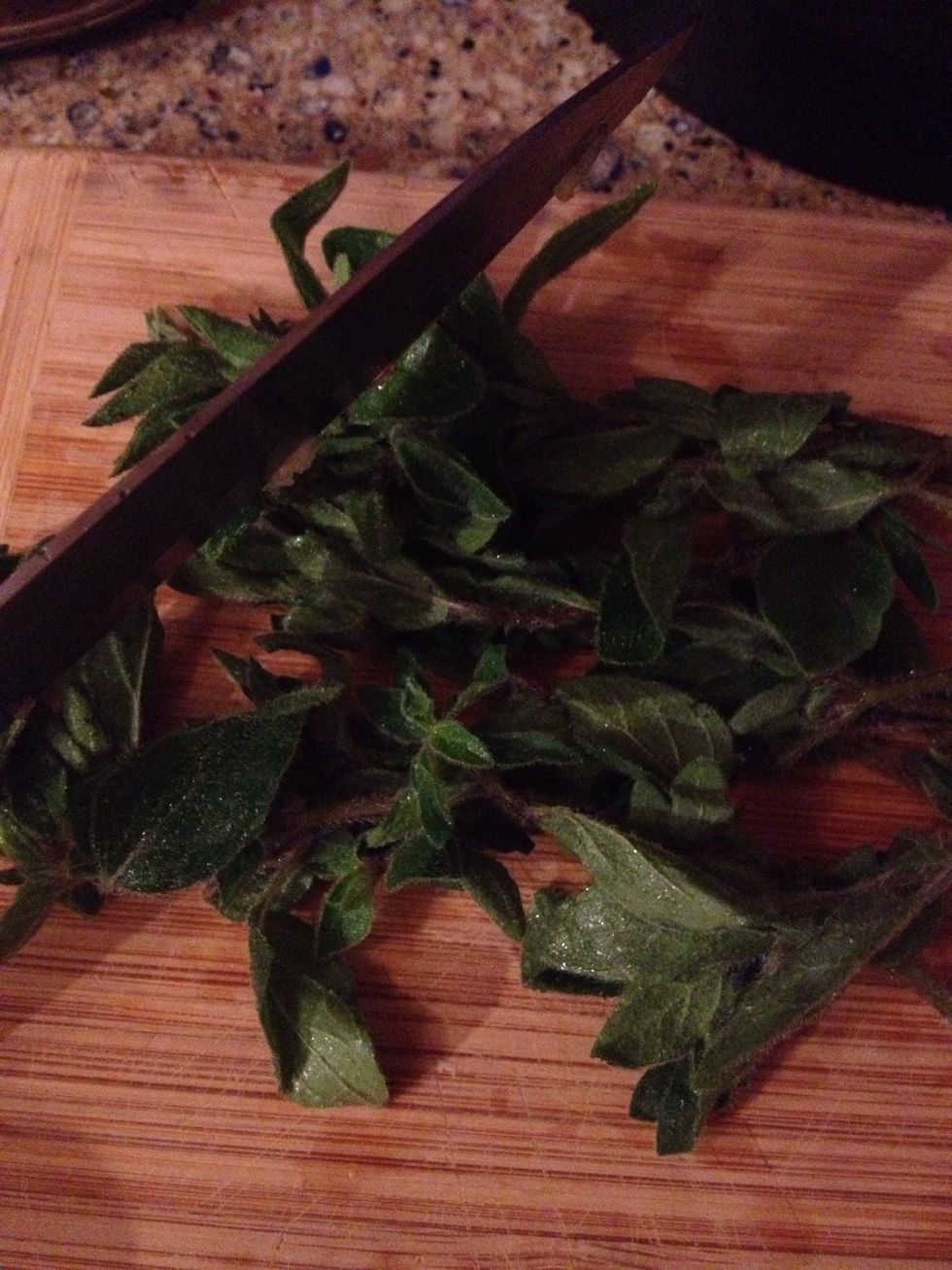 Chop up a little oregano...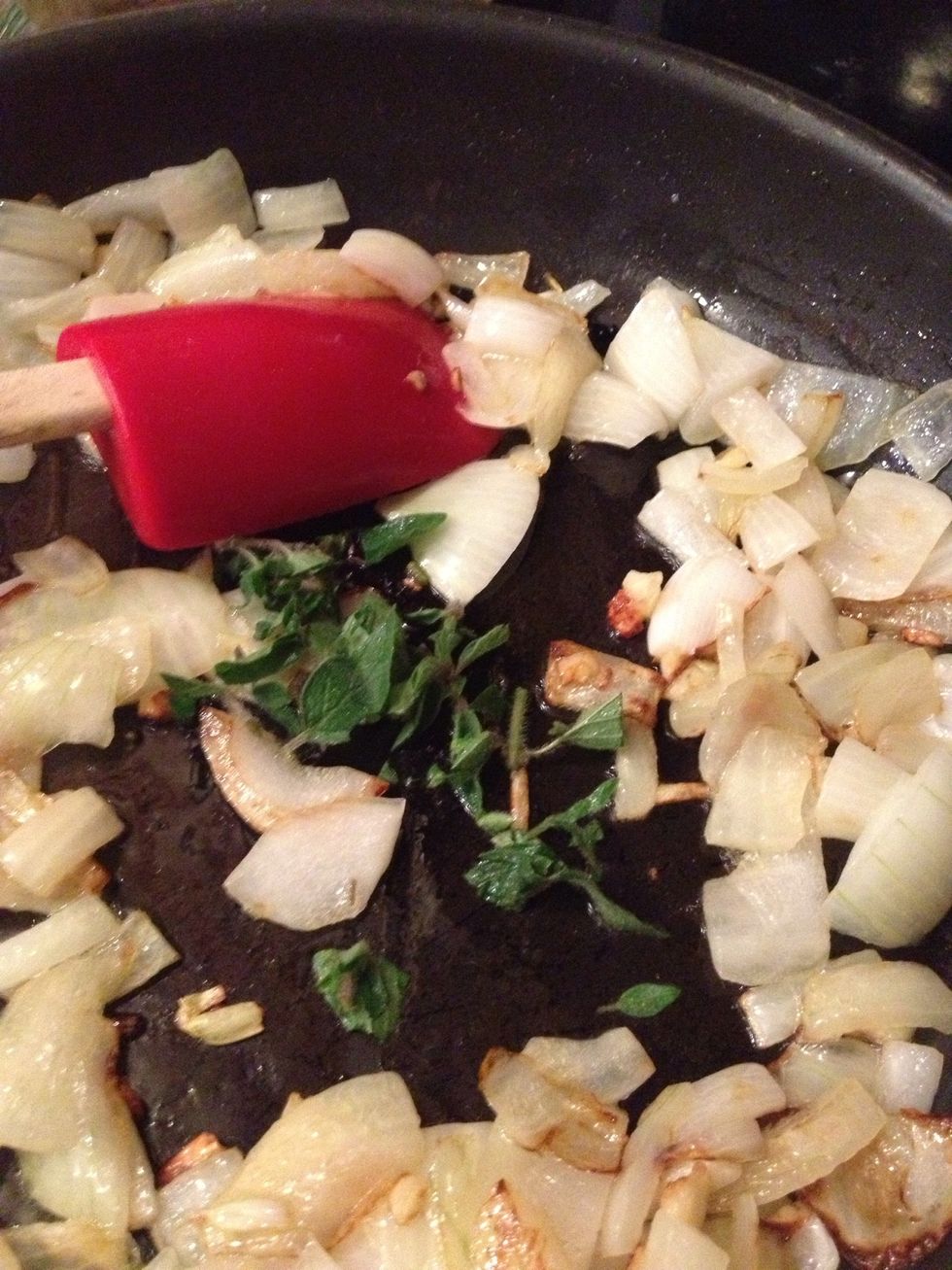 And put it in the pan...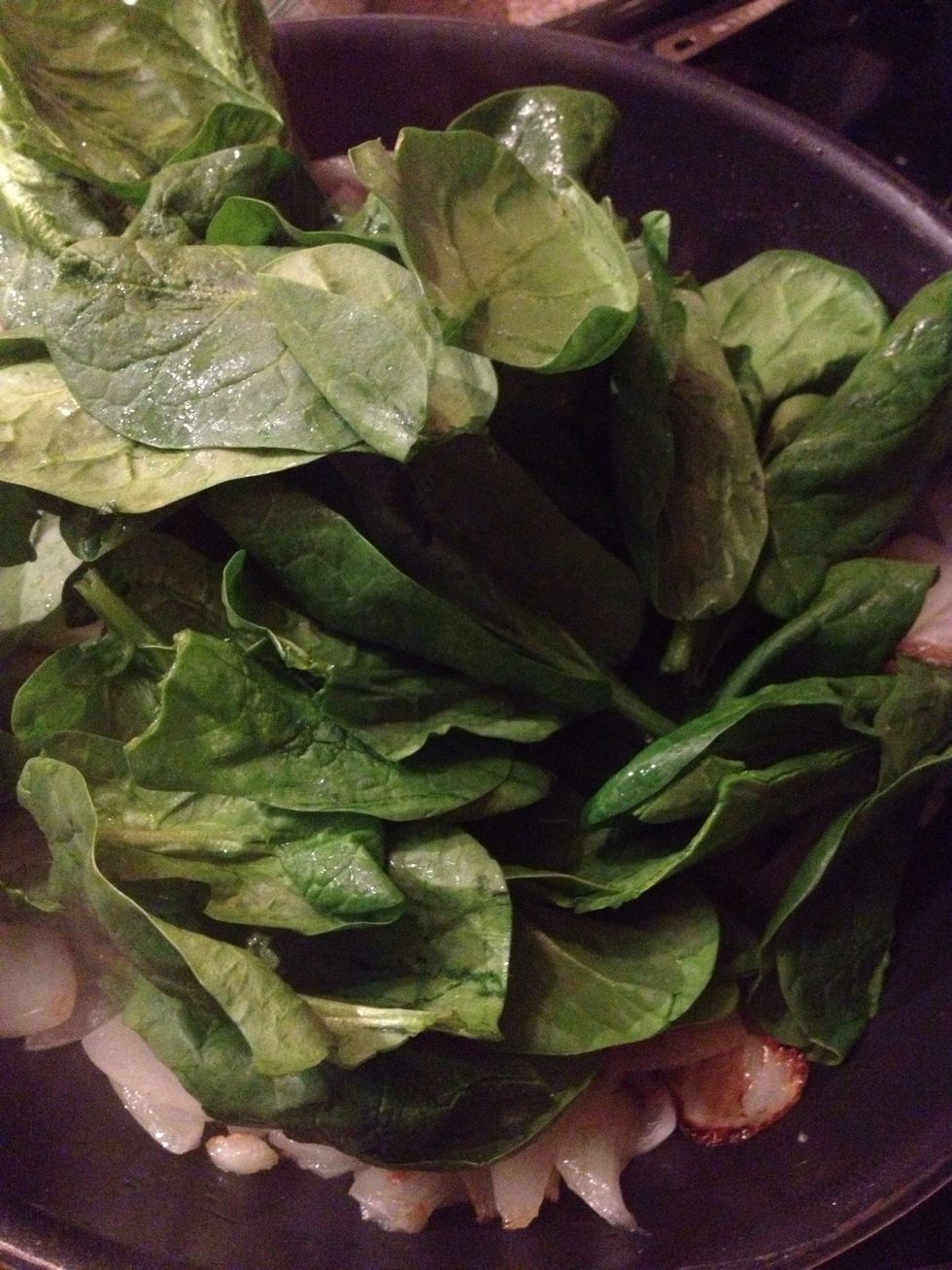 Put your spinach in...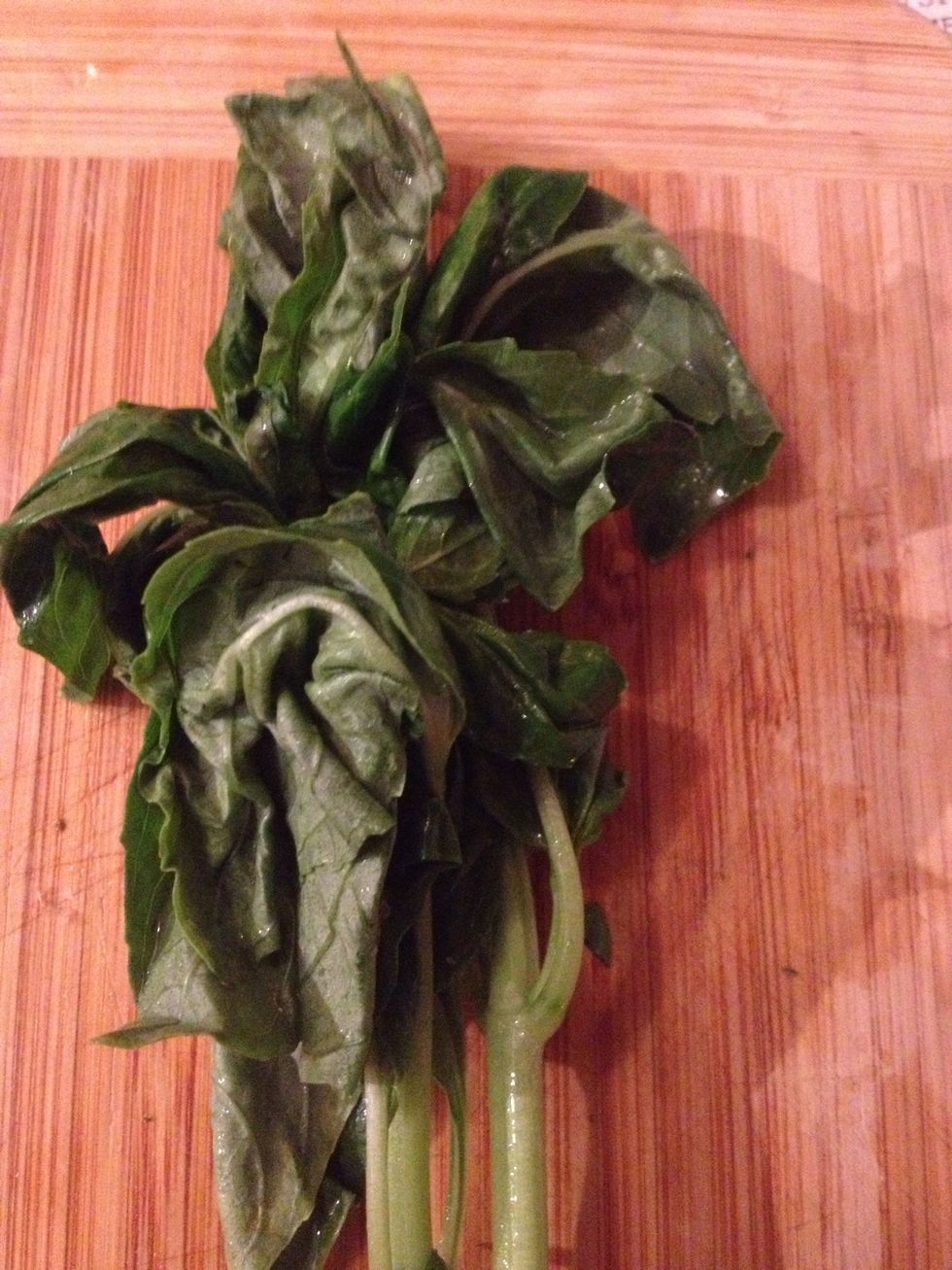 Chop up some basil too and...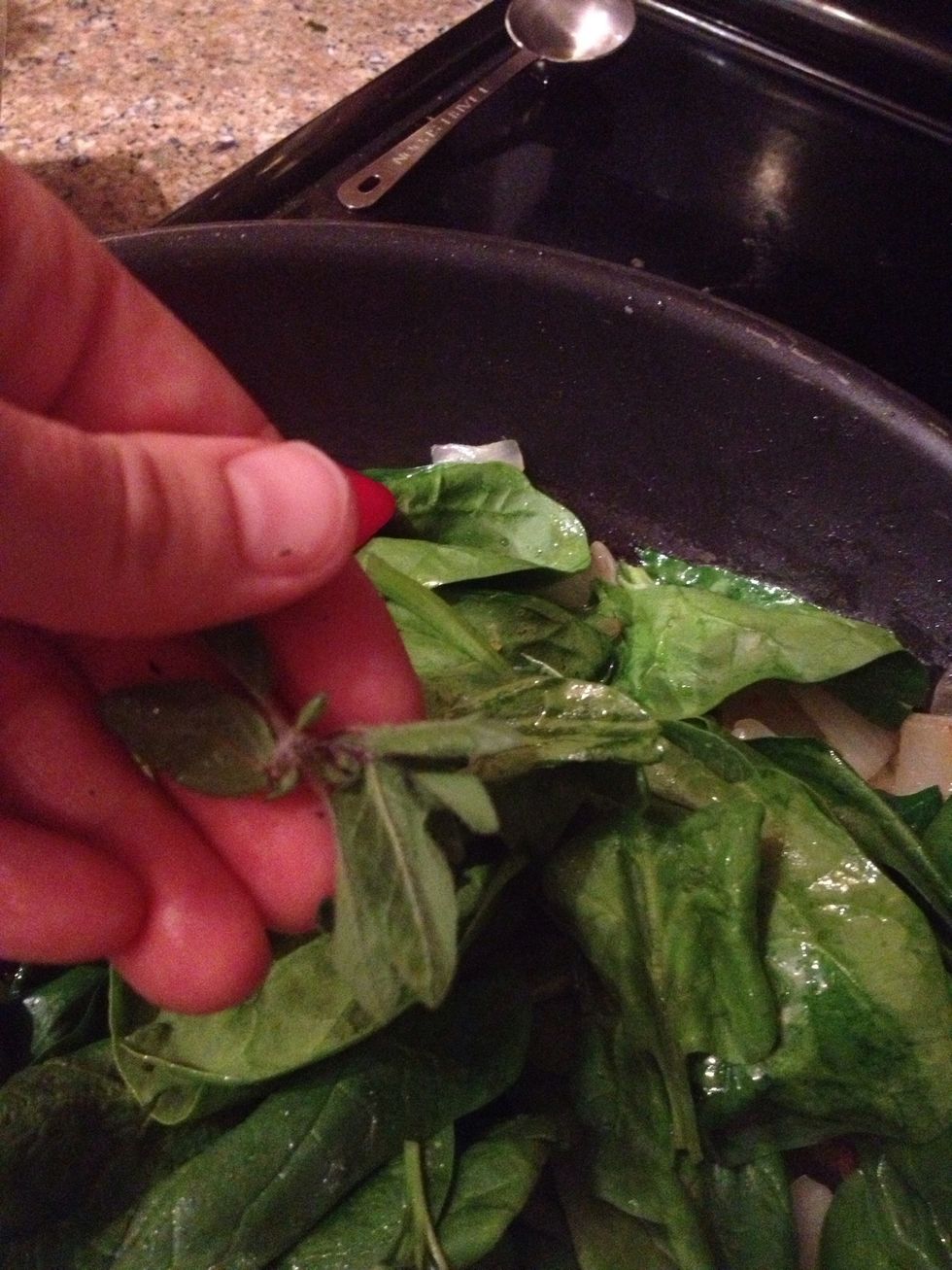 Put it in ;)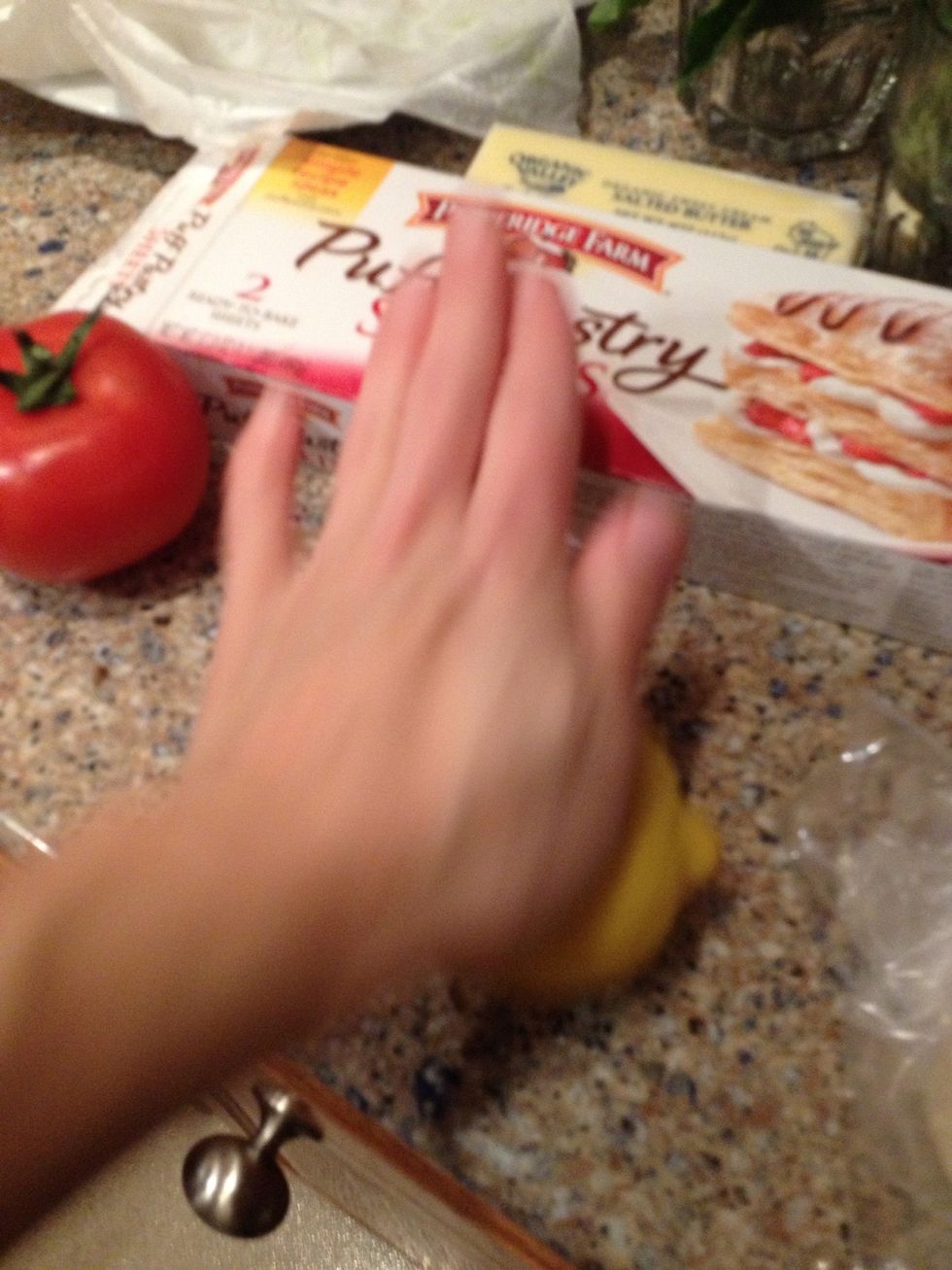 Roll the lemon to get the juices ready...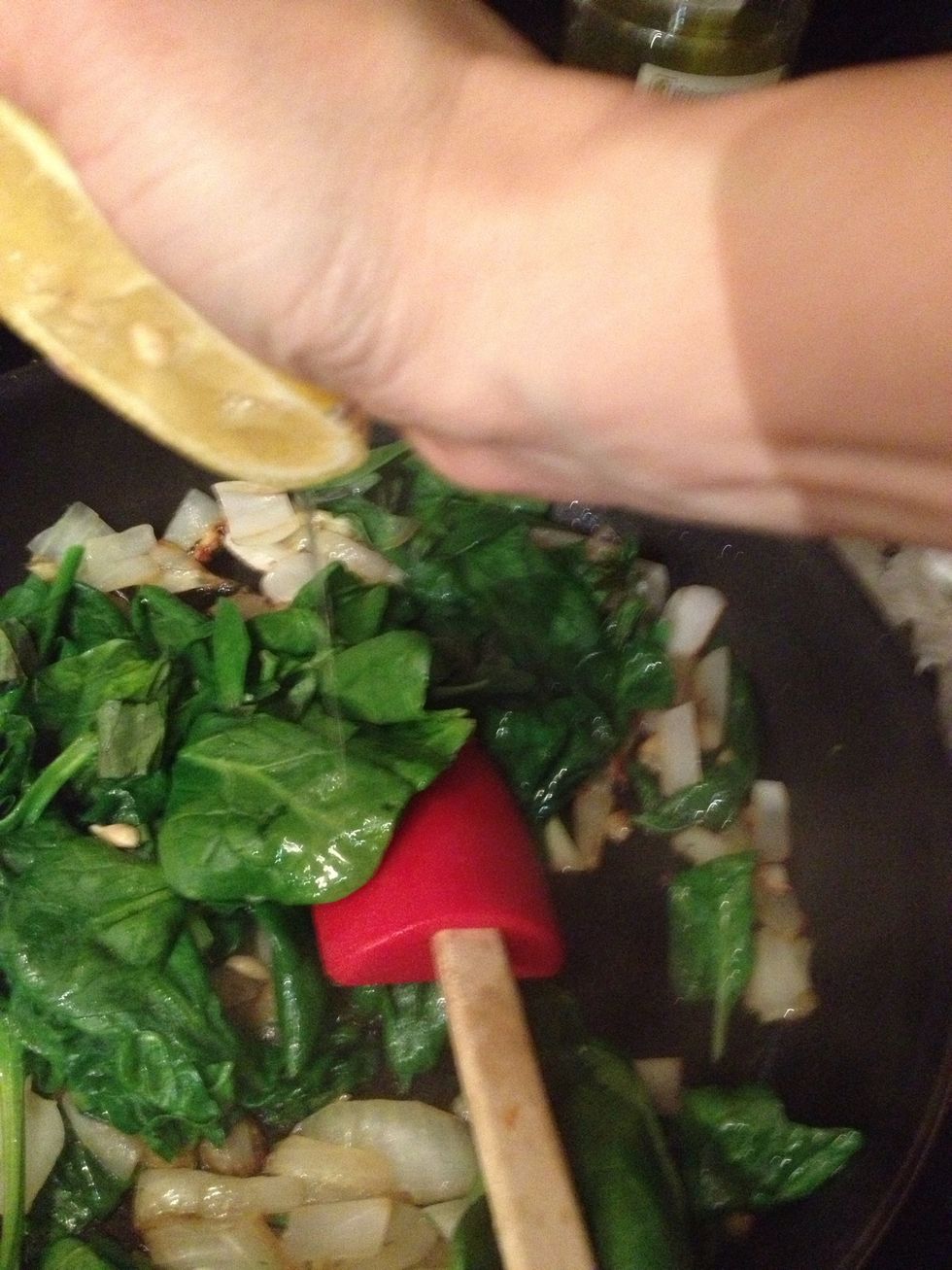 And squeeze out all the juice in the pan.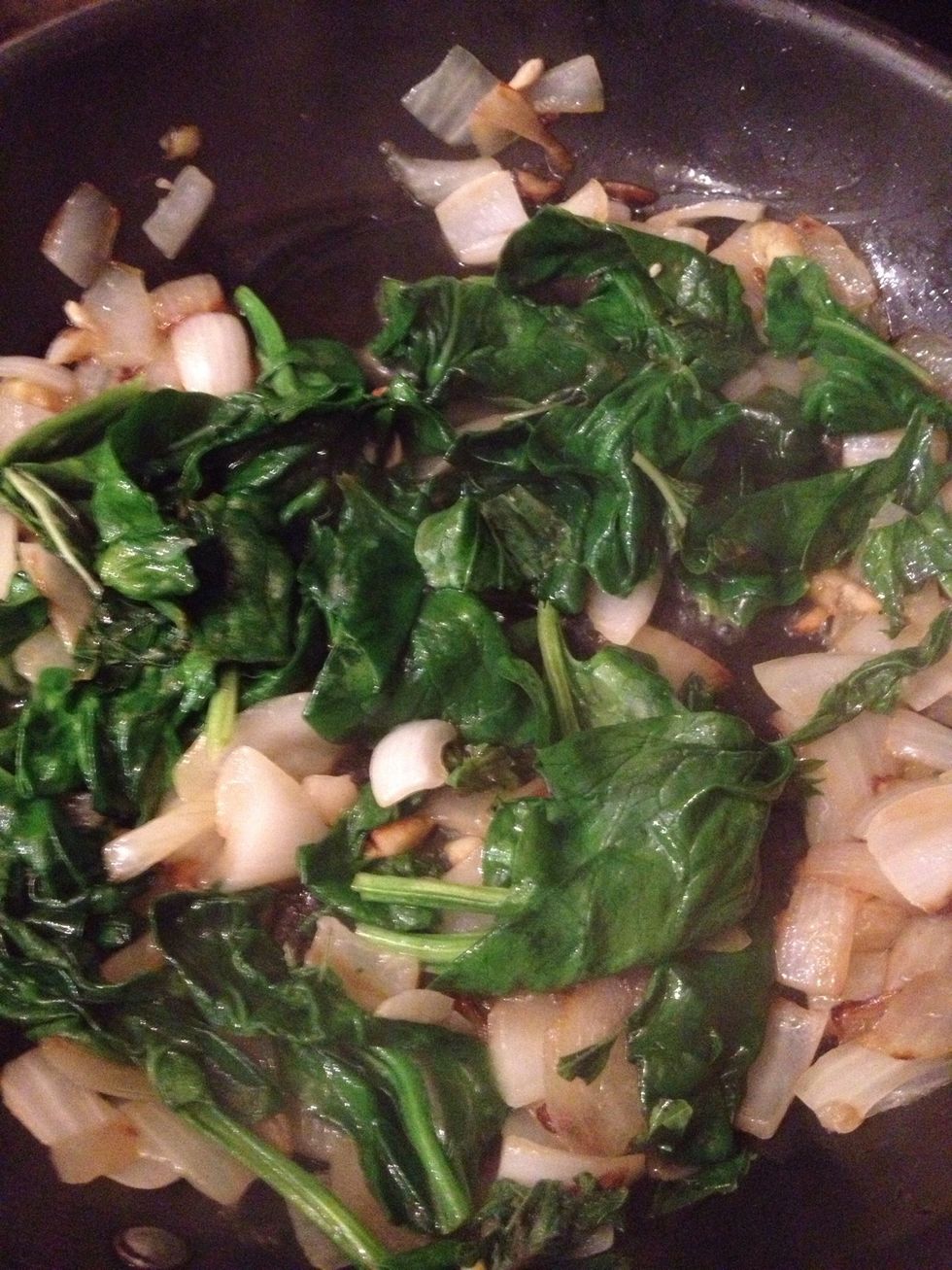 Now it's time to stir everything around.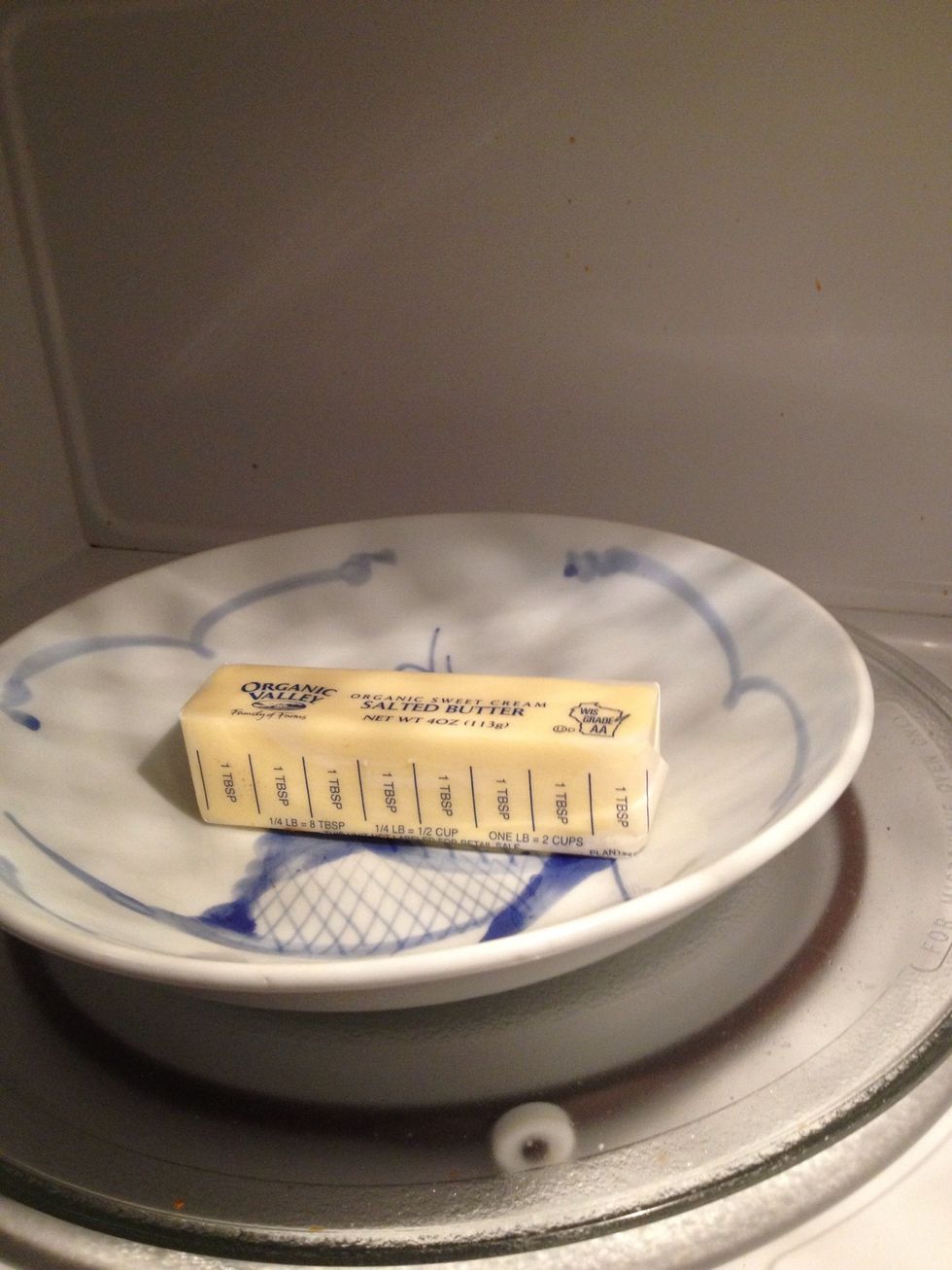 While this is all cooking, melt your stick of butter.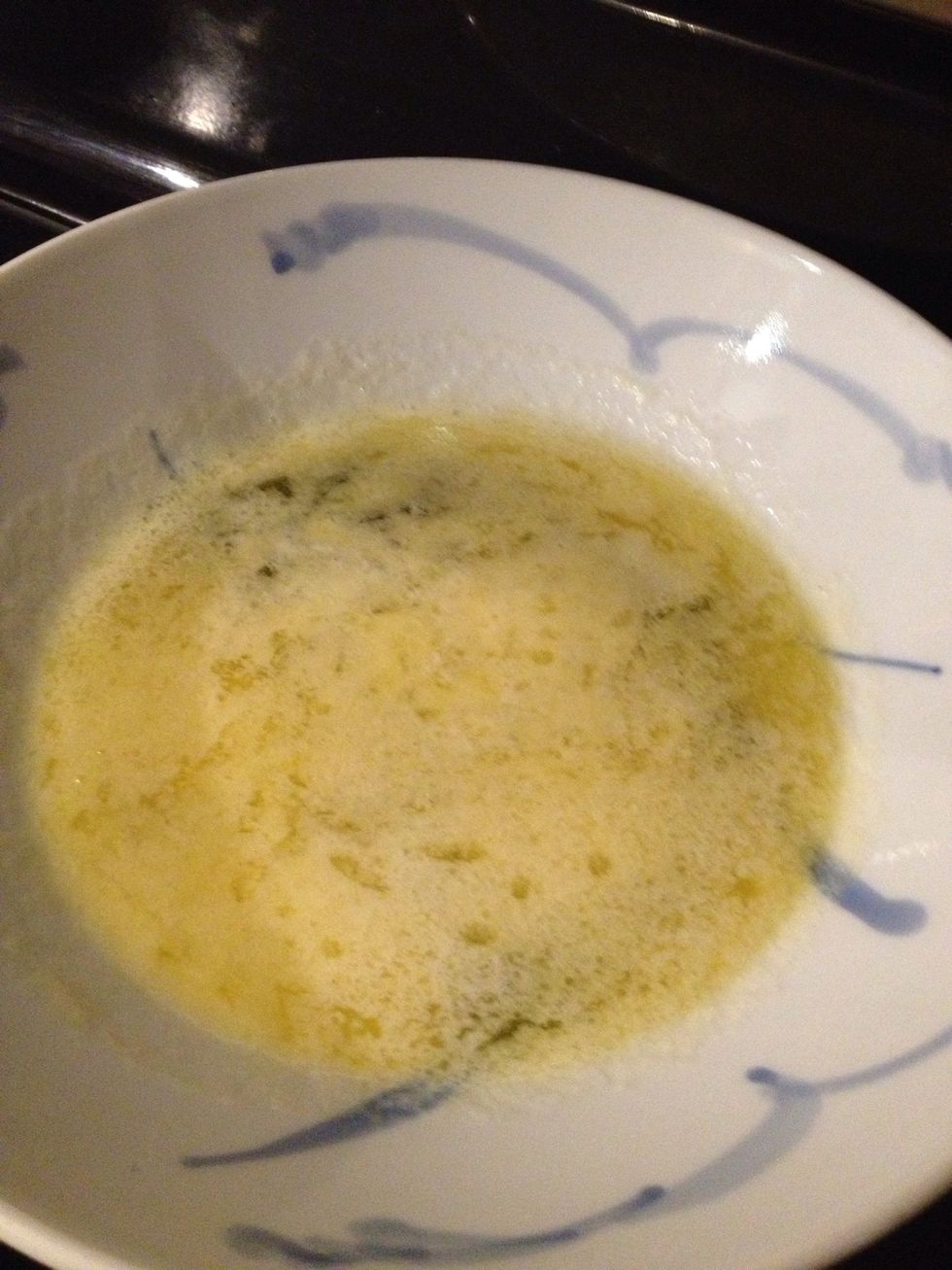 Get your melted butter set aside.
Grate up your mozzarella...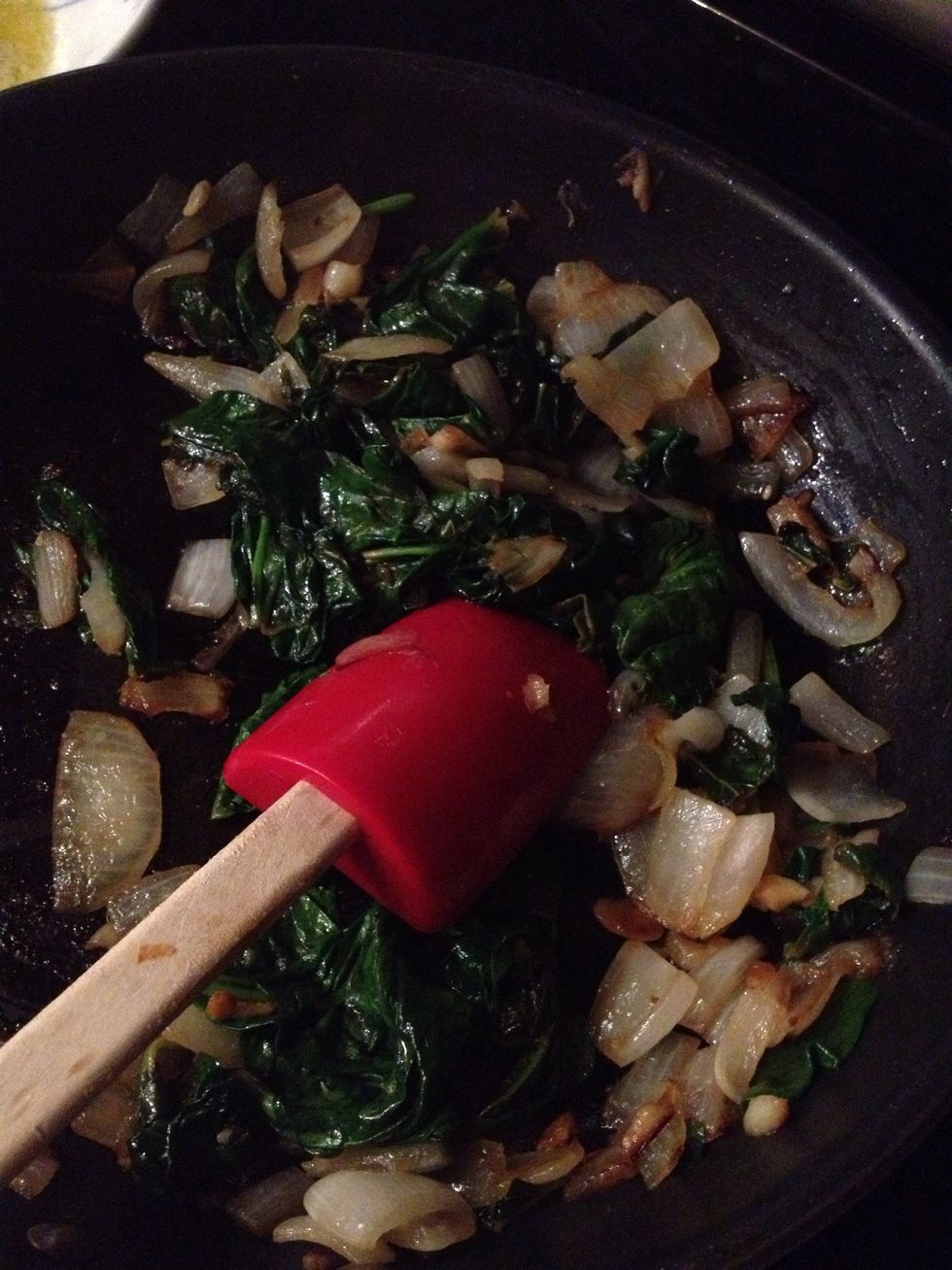 Finish stirring everything up and get that spinach wilted and the onions browned.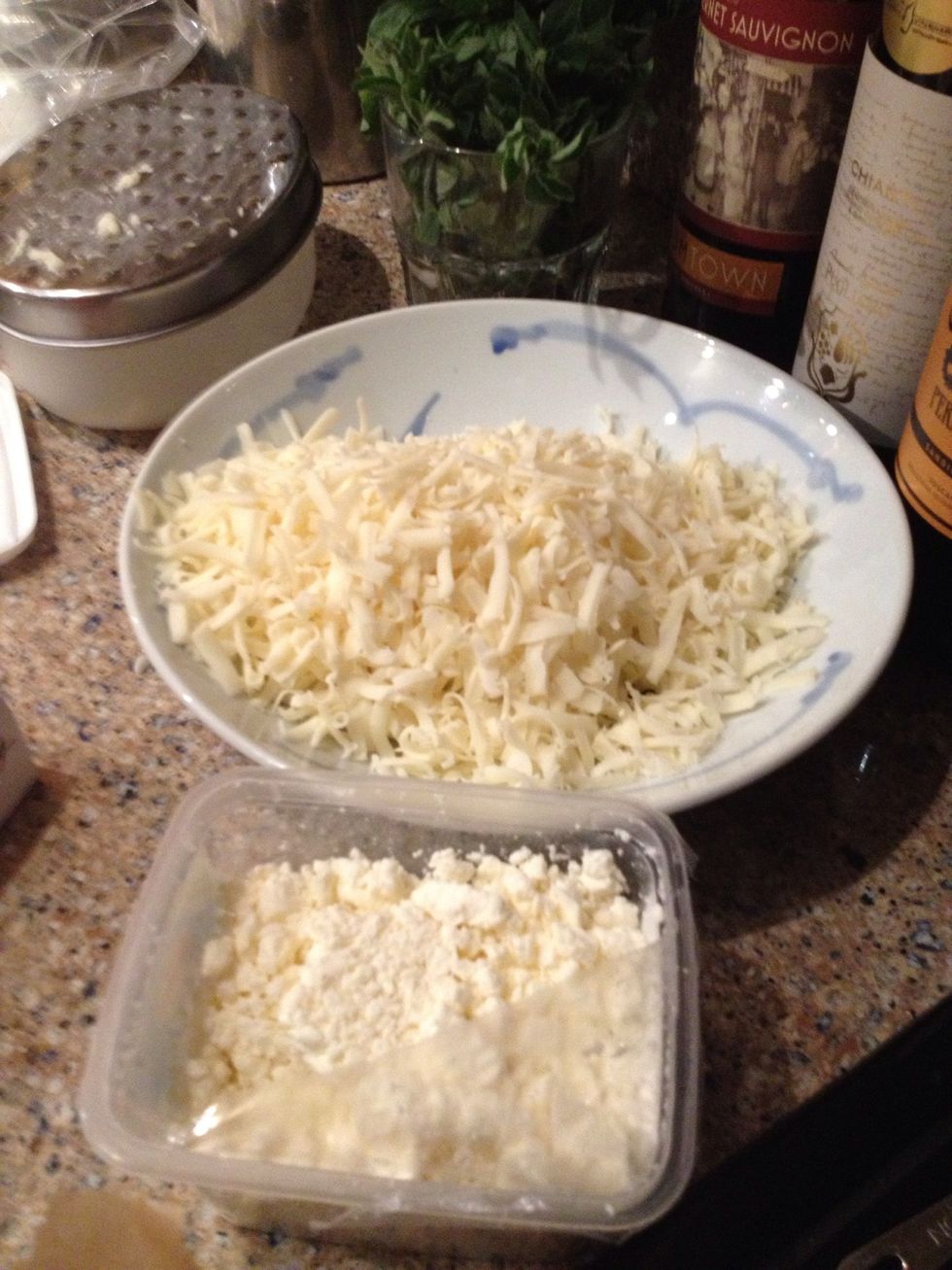 Open your feta...
Time to slice your tomato.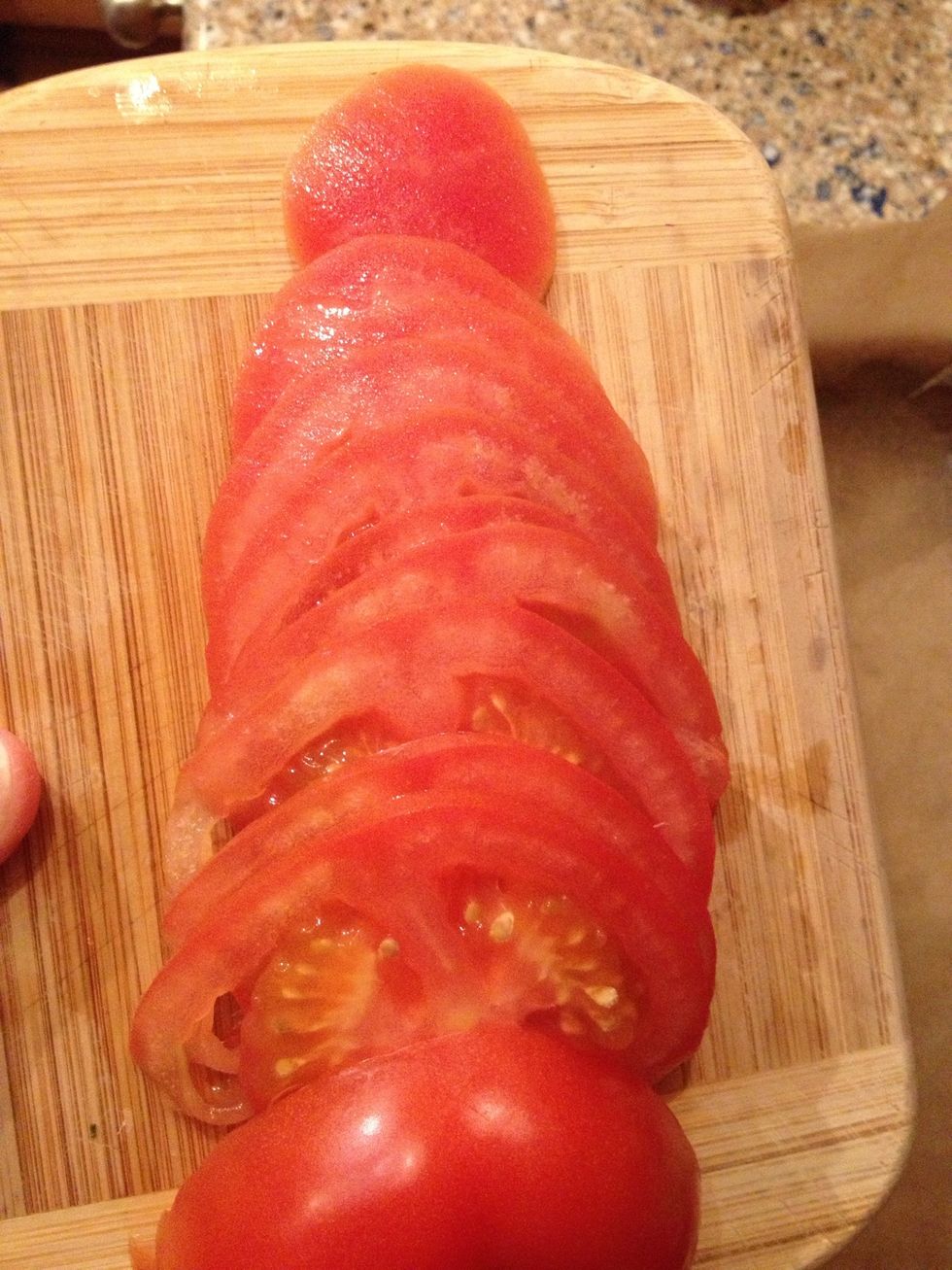 Nice thin slices.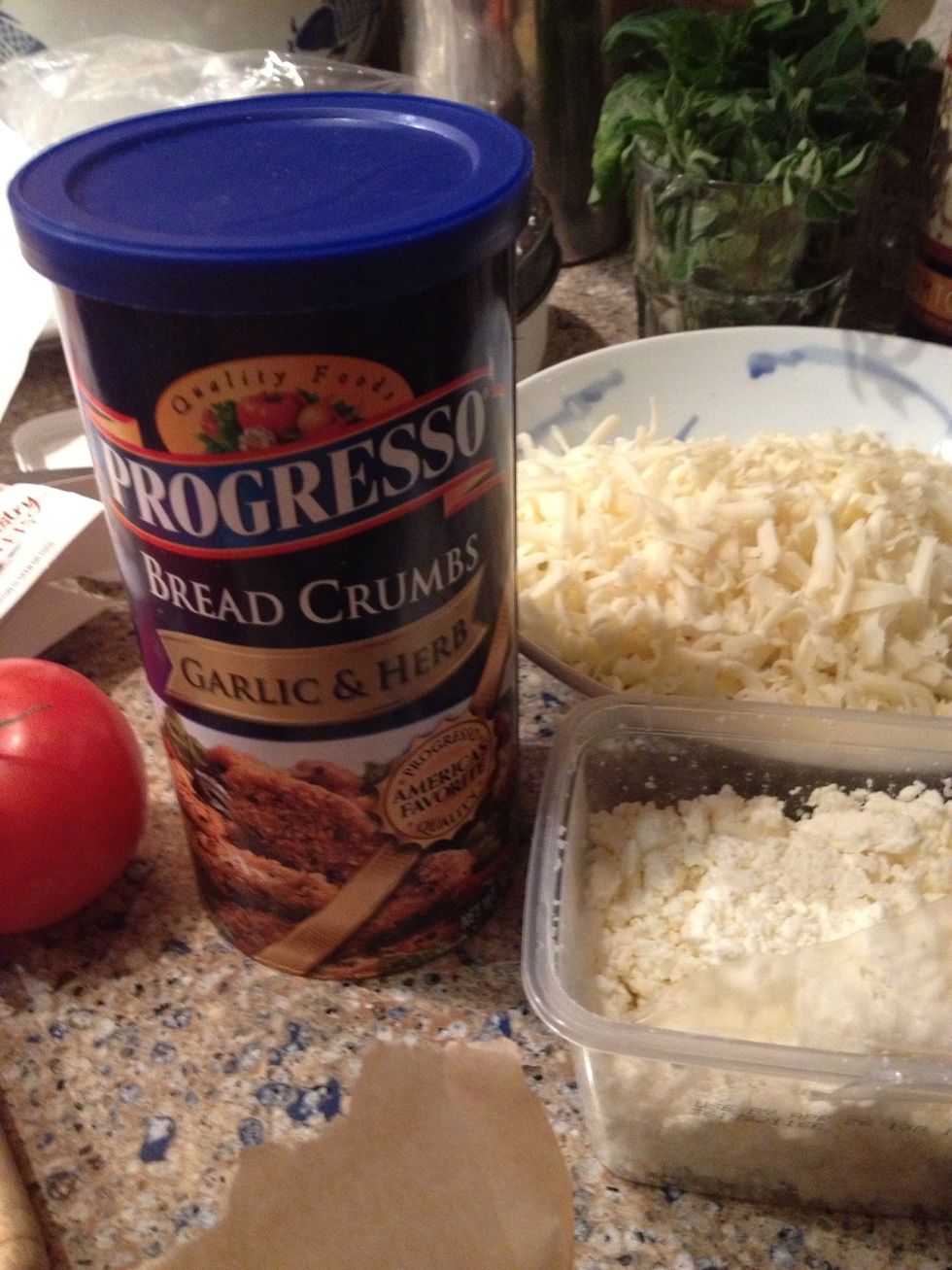 There's the breadcrumbs!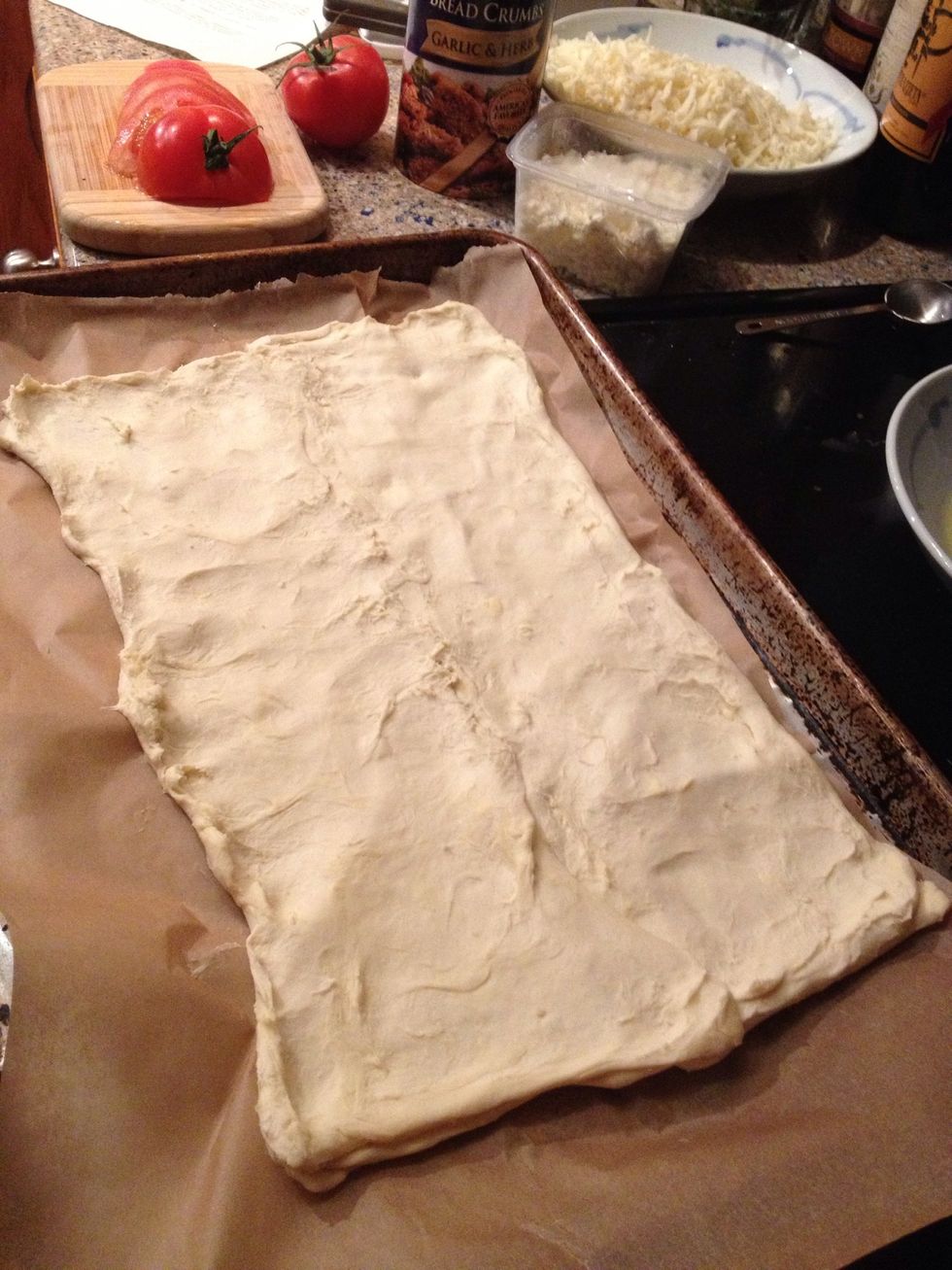 Now here's where I messed up a little. I thawed the pastry sheets for too long so the sheets wouldn't unfold. I decided to flatten both out and put everything on top of them. It worked!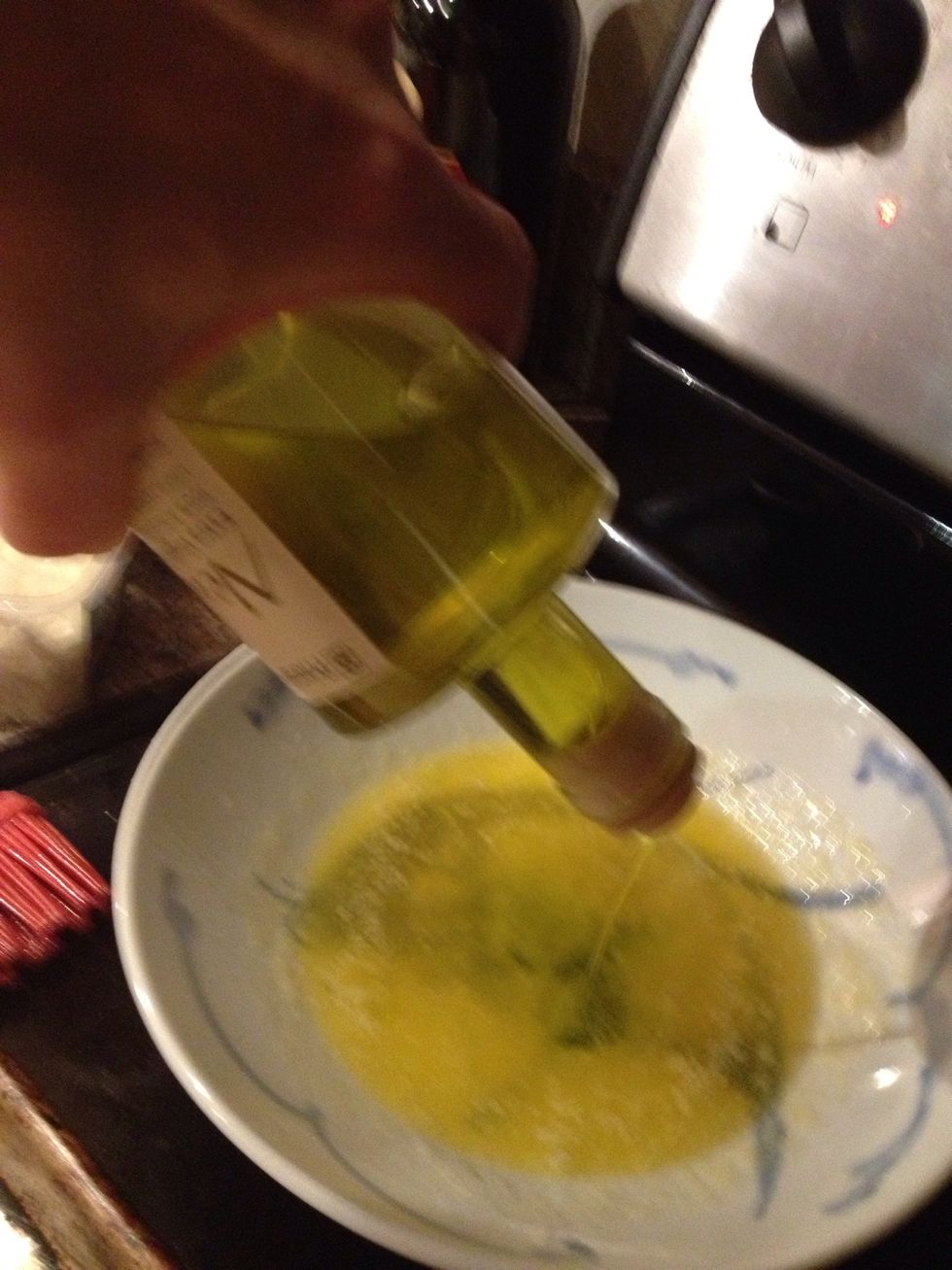 Add about 2 tablespoons of olive oil to the butter....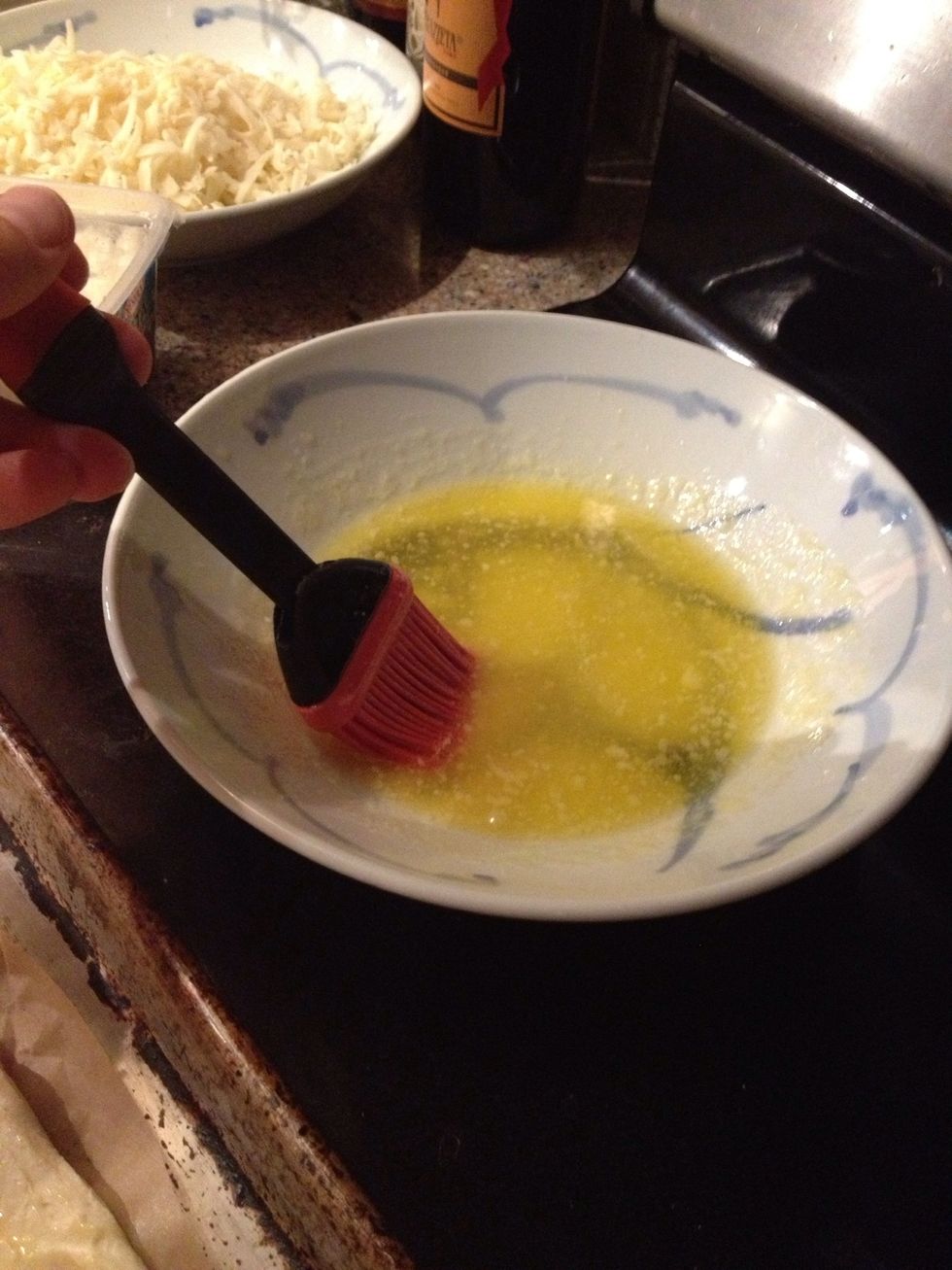 Use a basting brush and dip it in the butter.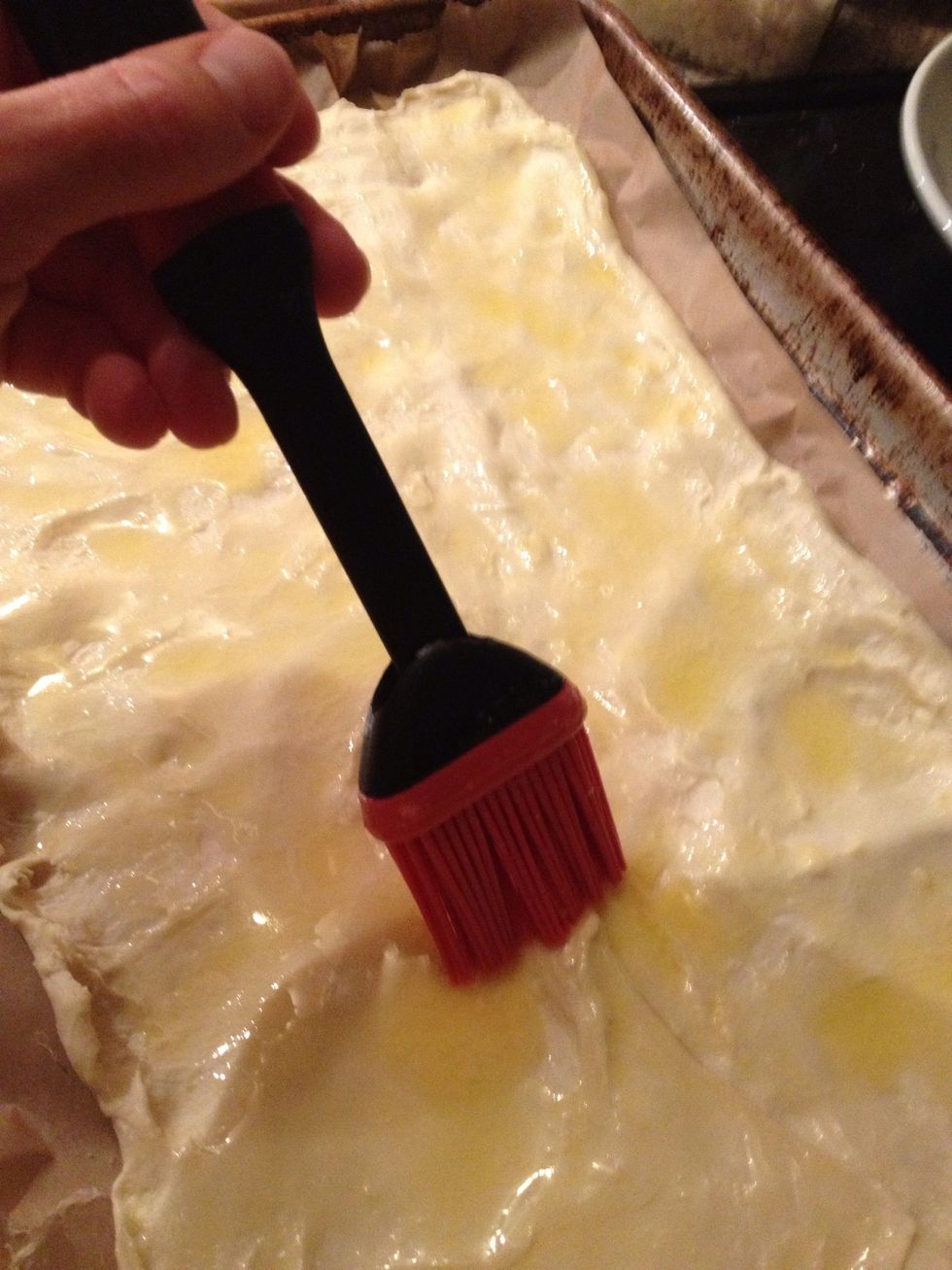 Spread the butter all over the pastry sheet.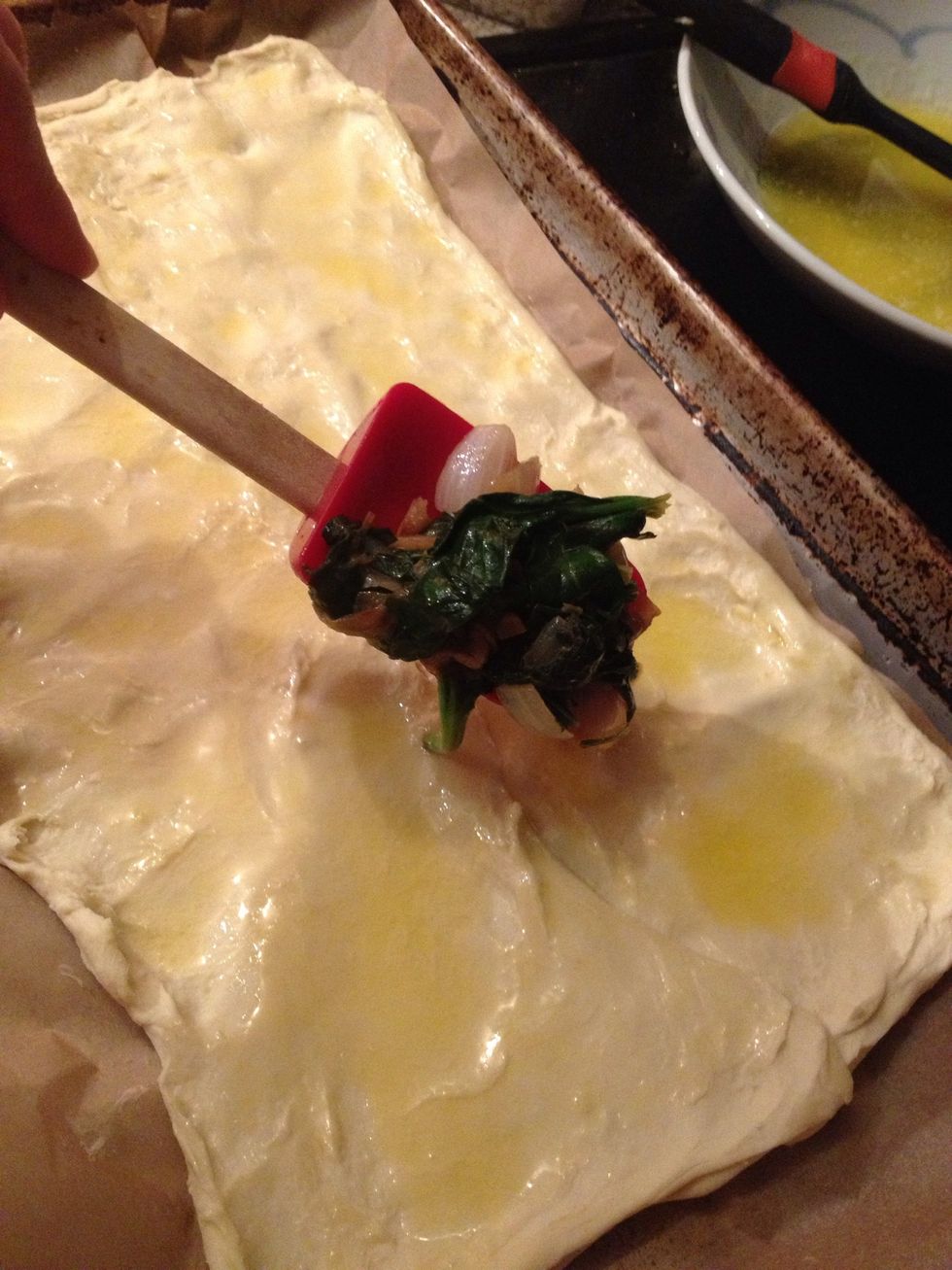 Take your spinach and other stuff from the pan and spoon it onto the pastry sheet.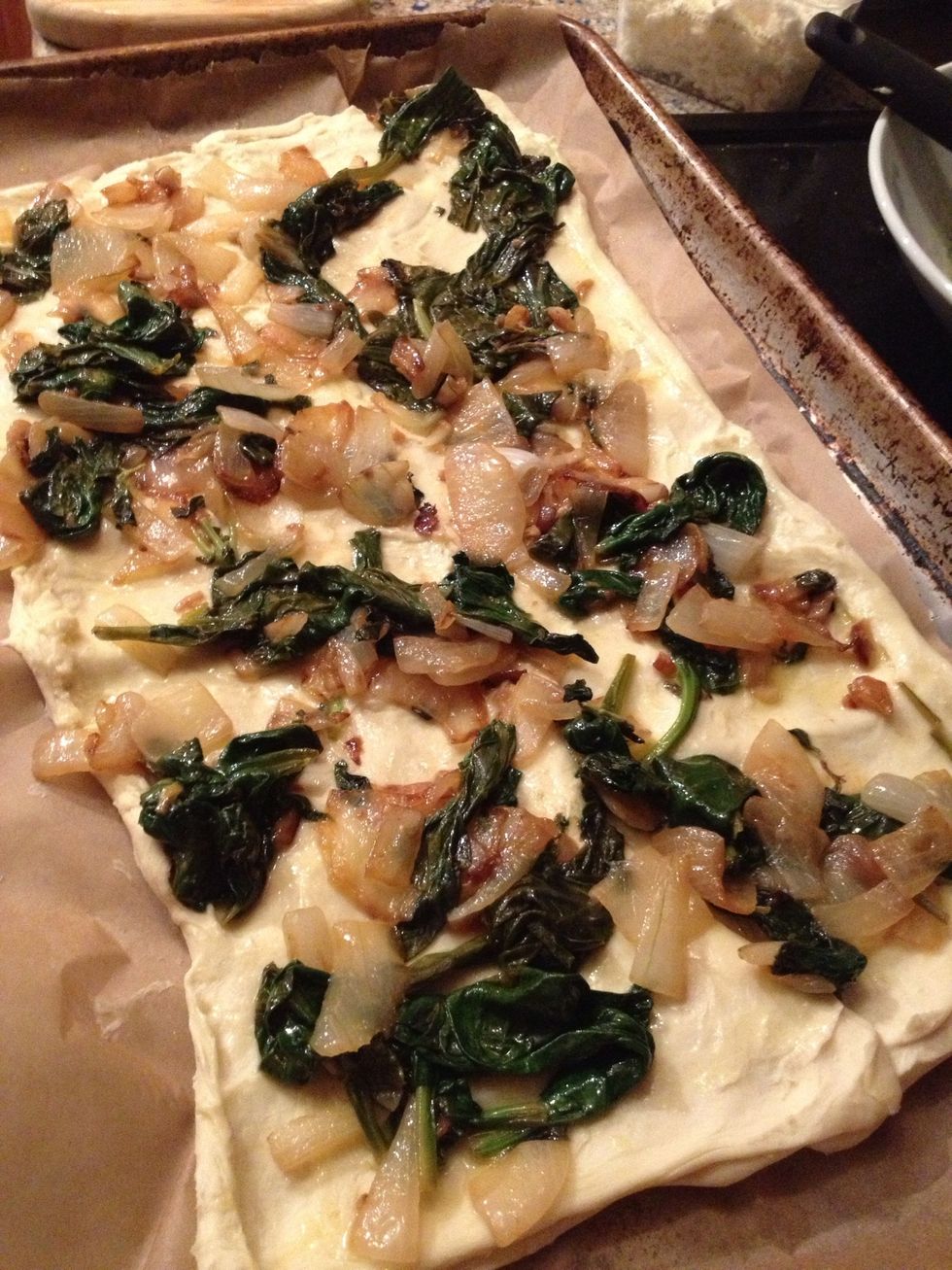 Like so...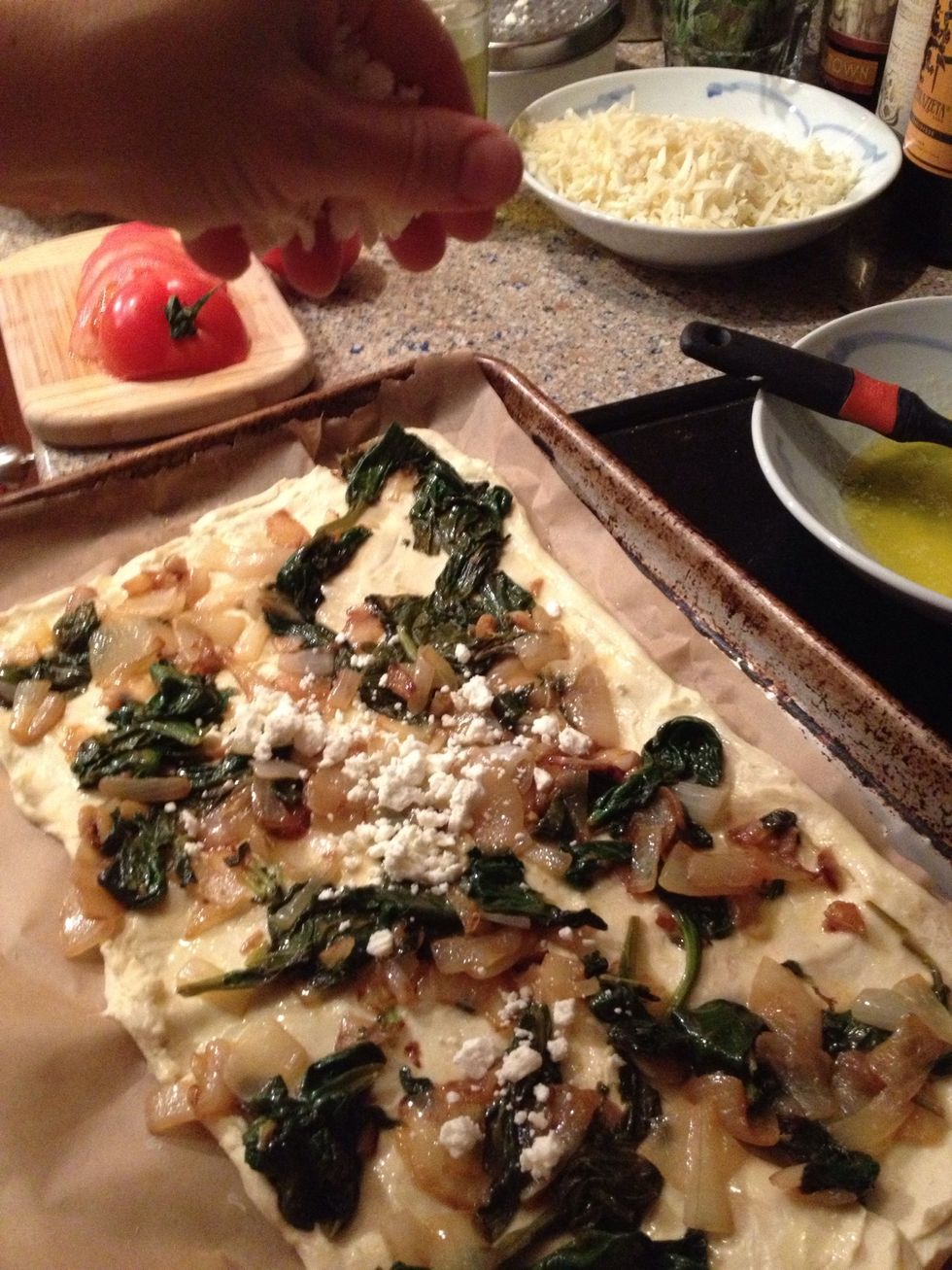 Sprinkle feta on top of that...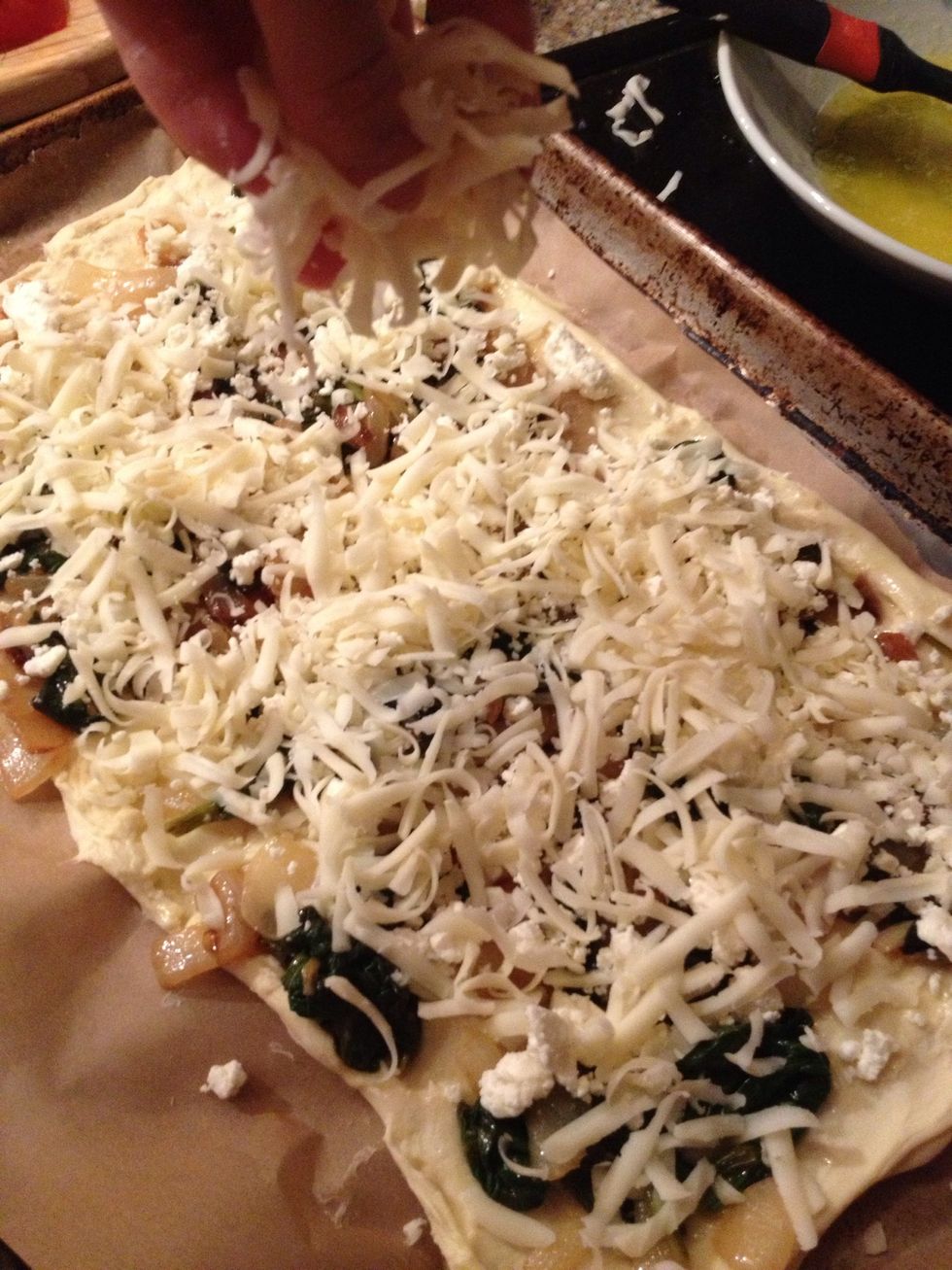 Then about half of the grated mozzarella.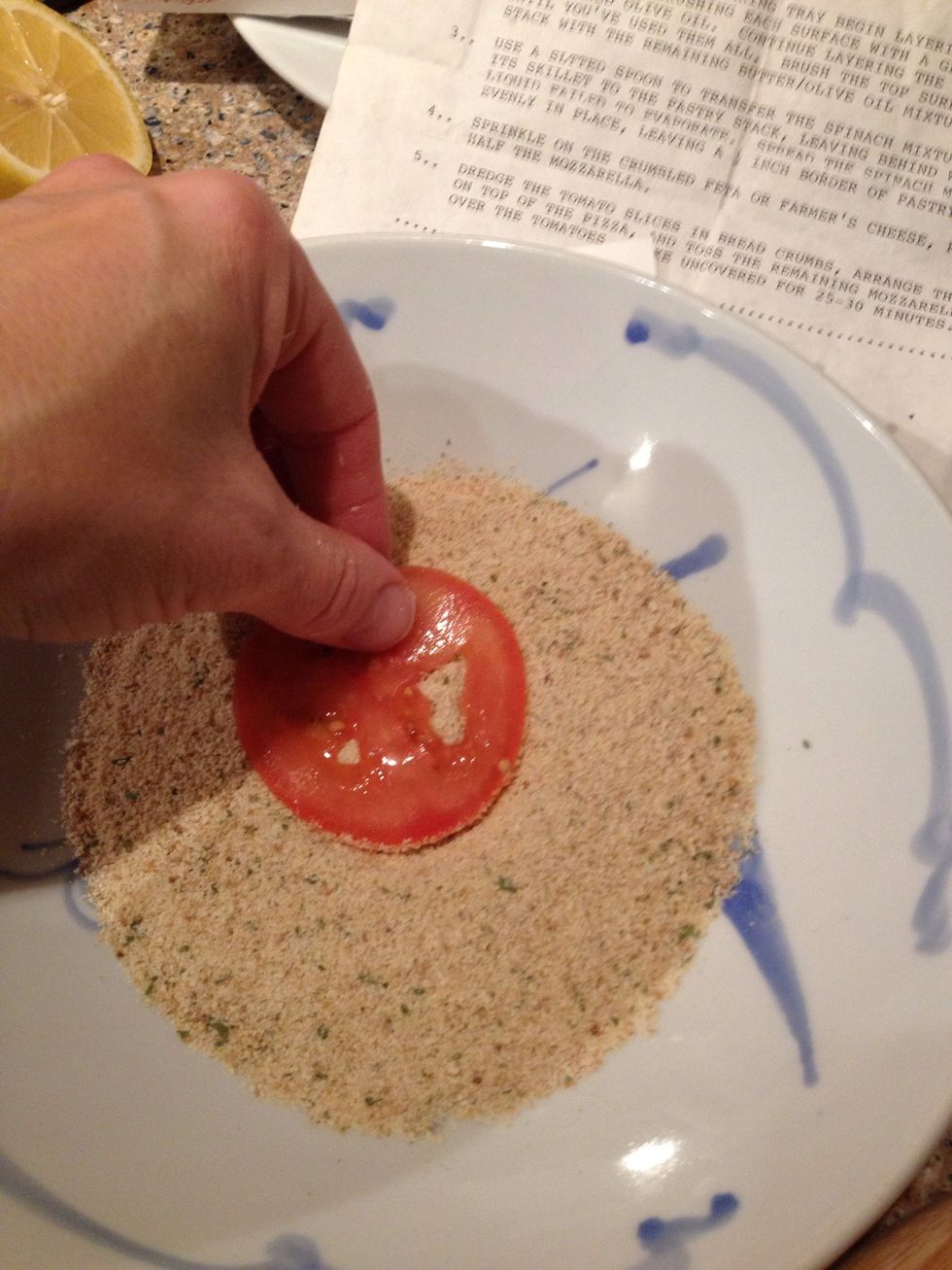 Take those thinly sliced tomatoes and coat them in the breadcrumbs.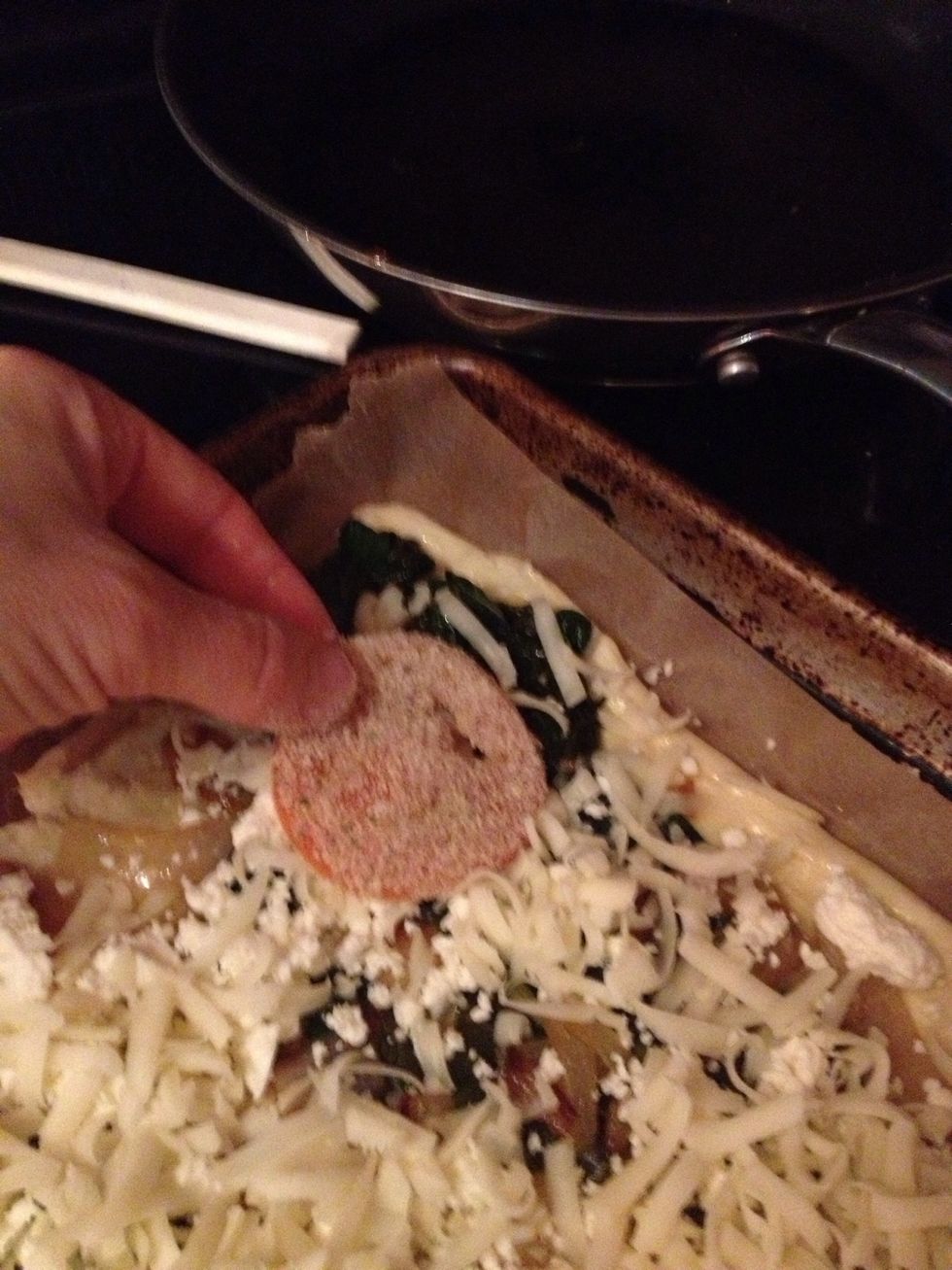 Lay them on..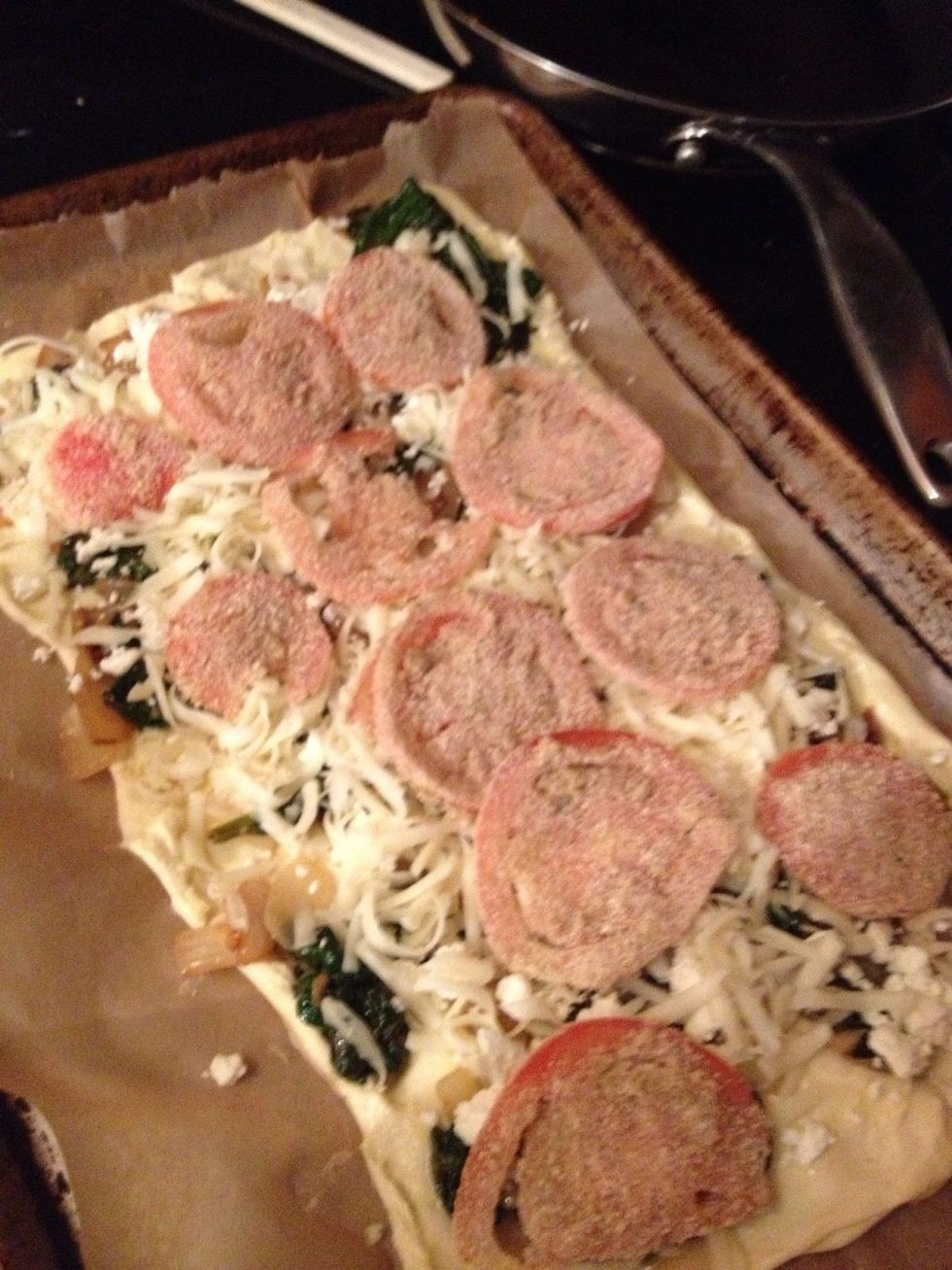 Like so...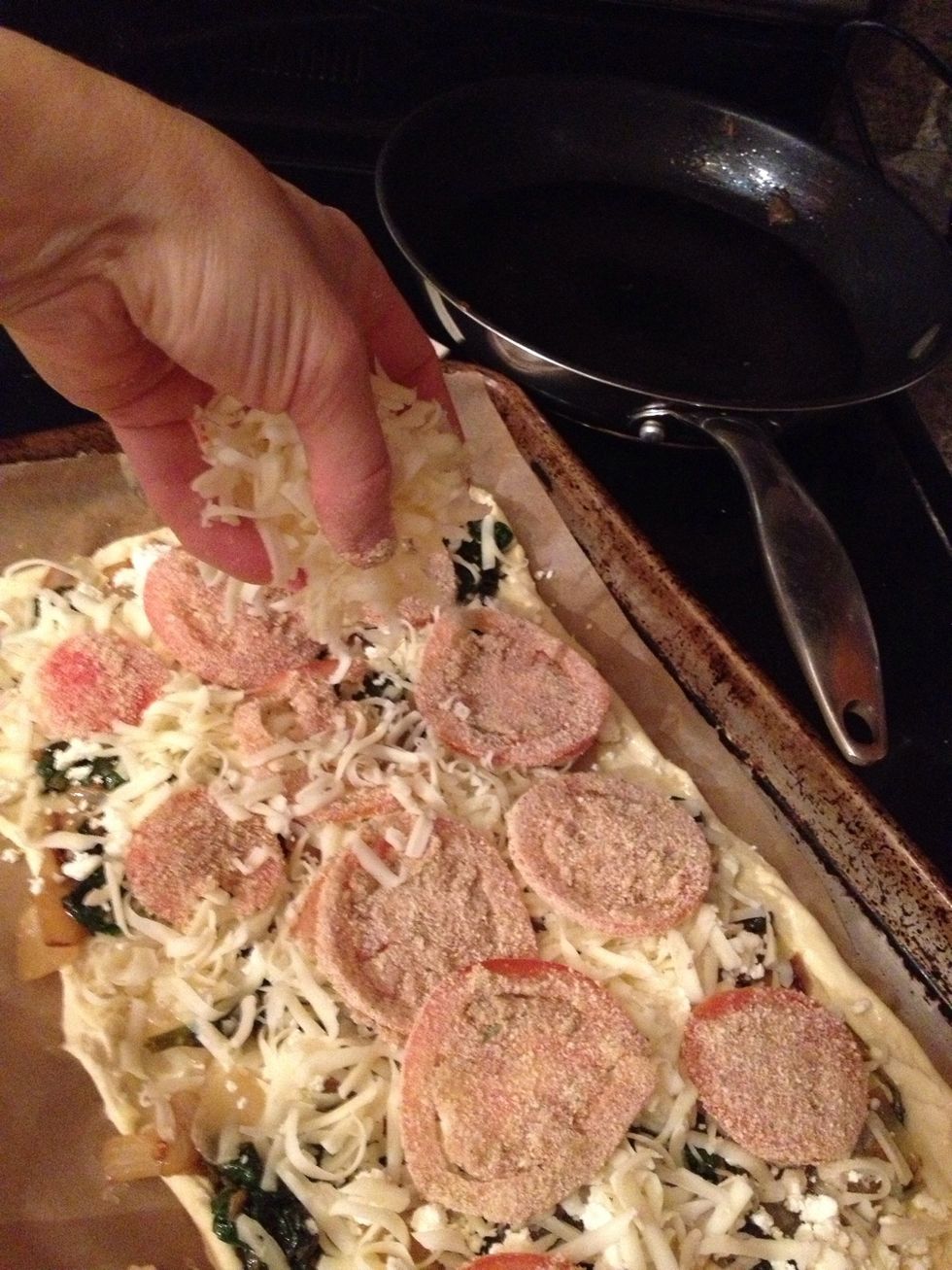 Then top with the rest of the mozzarella 😄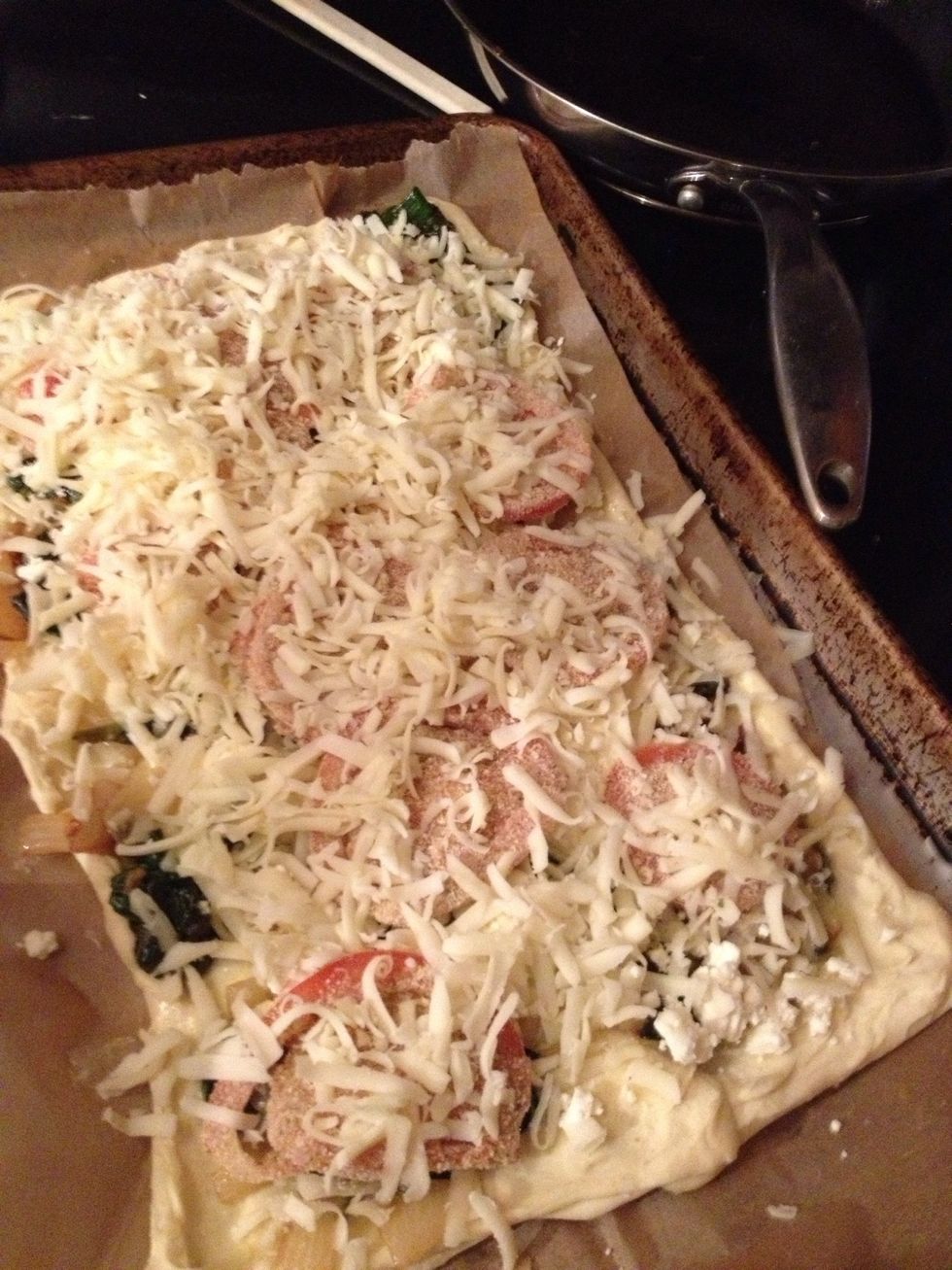 Almost ready to bake...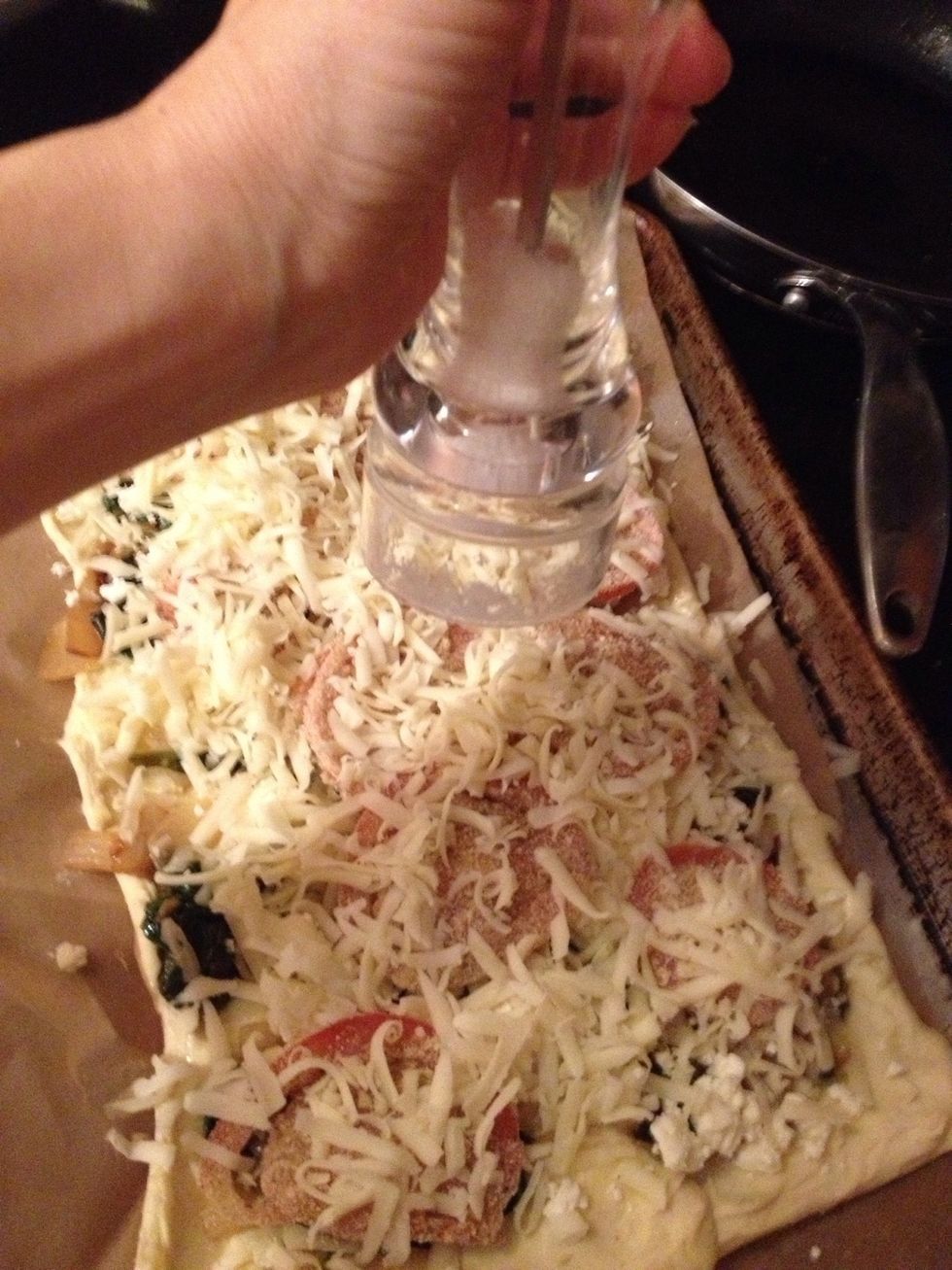 Add some salt...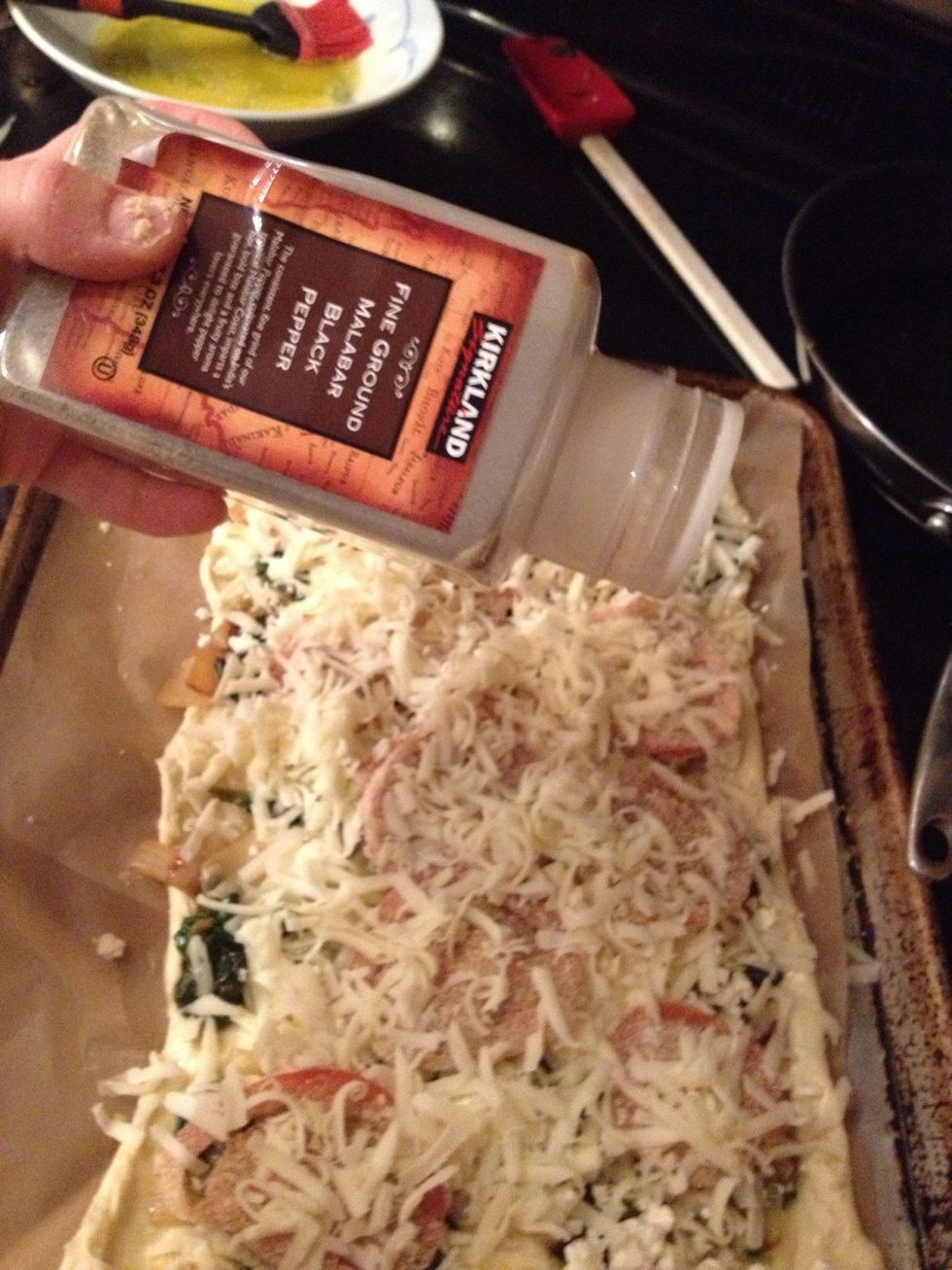 And pepper...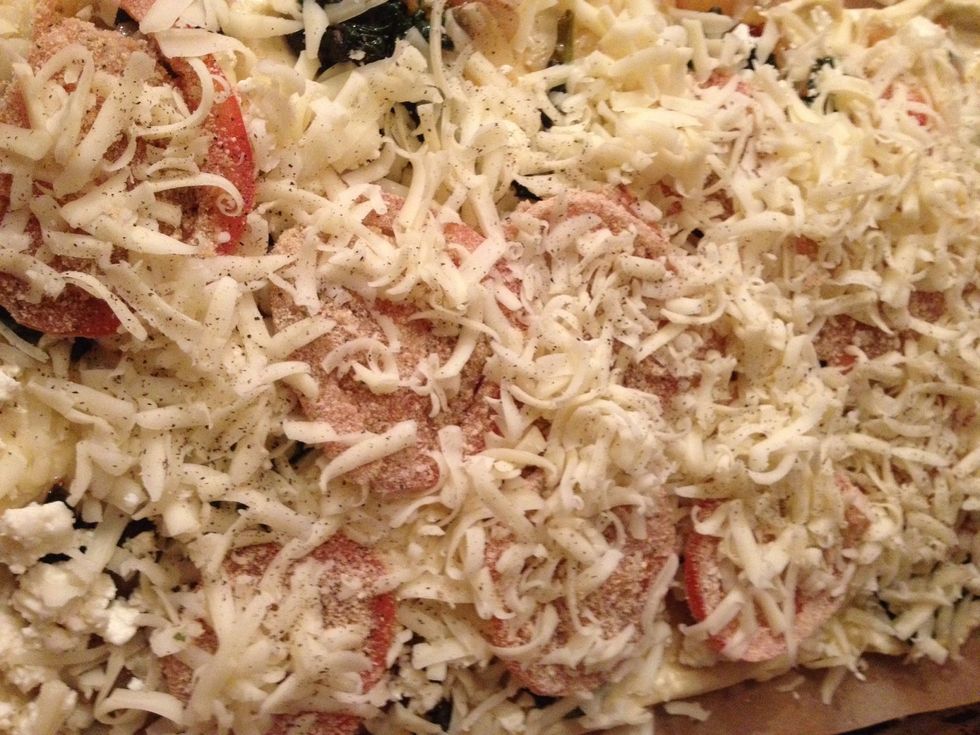 And it's ready for the oven!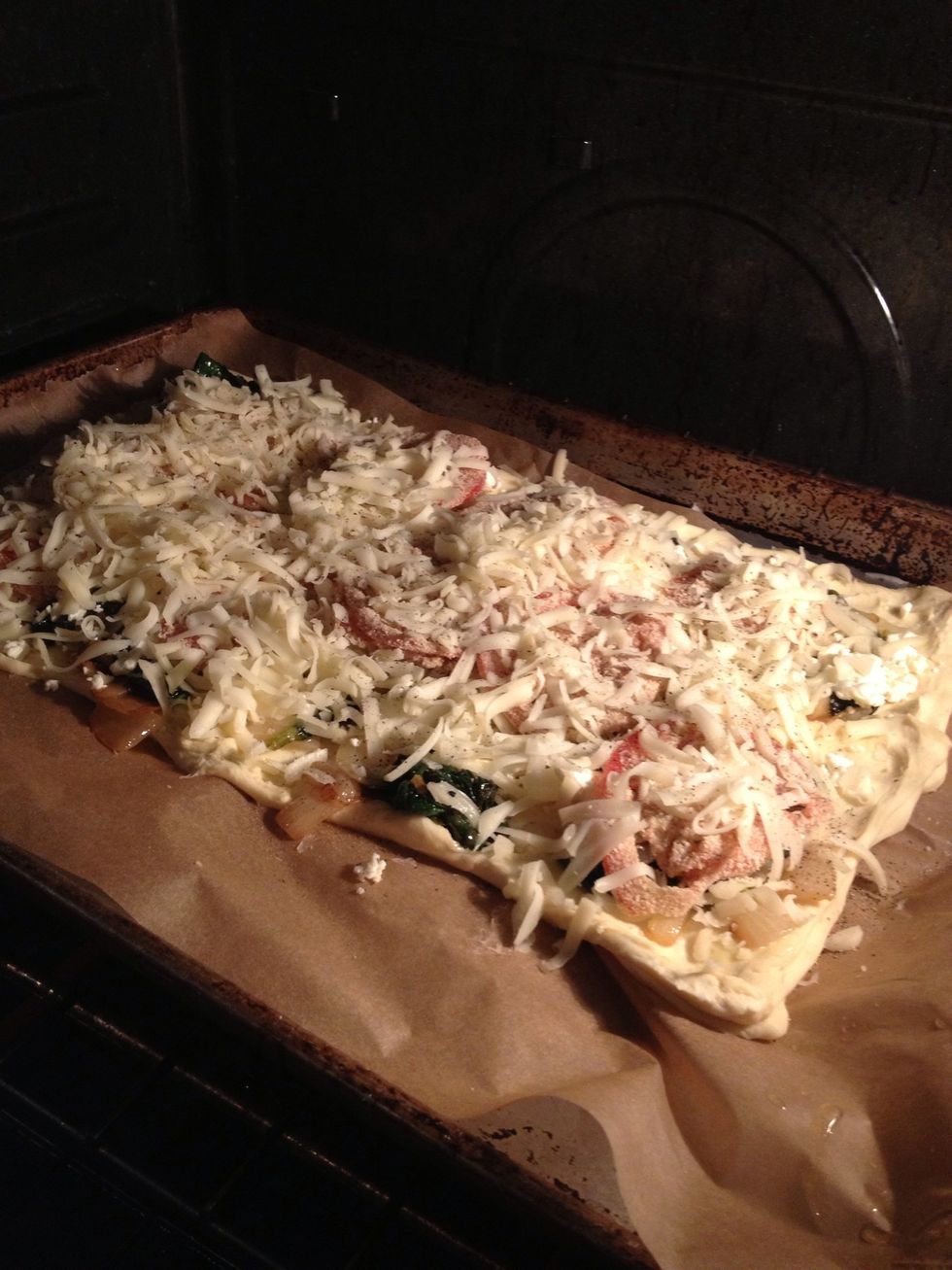 Put into a 400F oven for 25 minutes.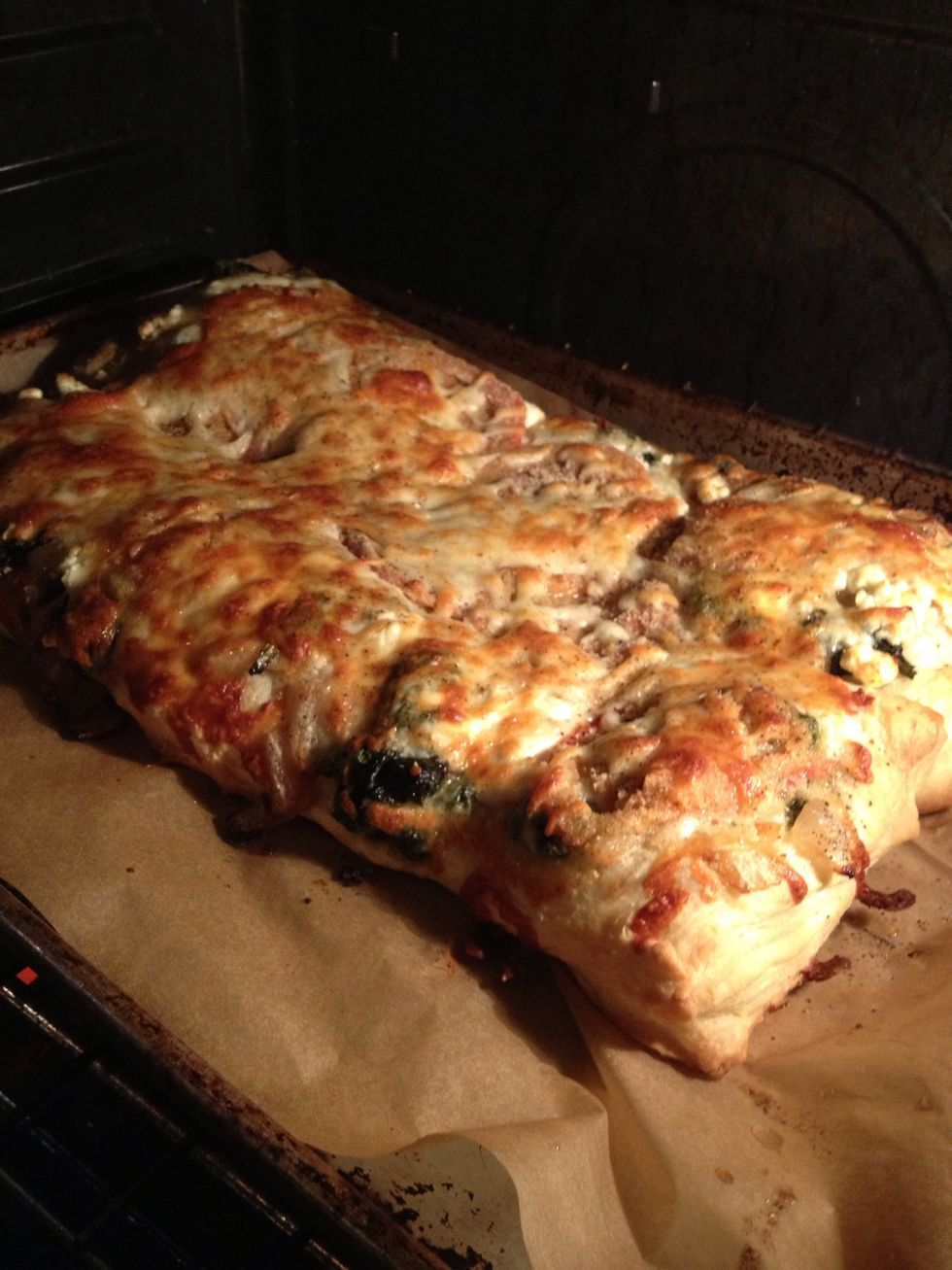 It's ready!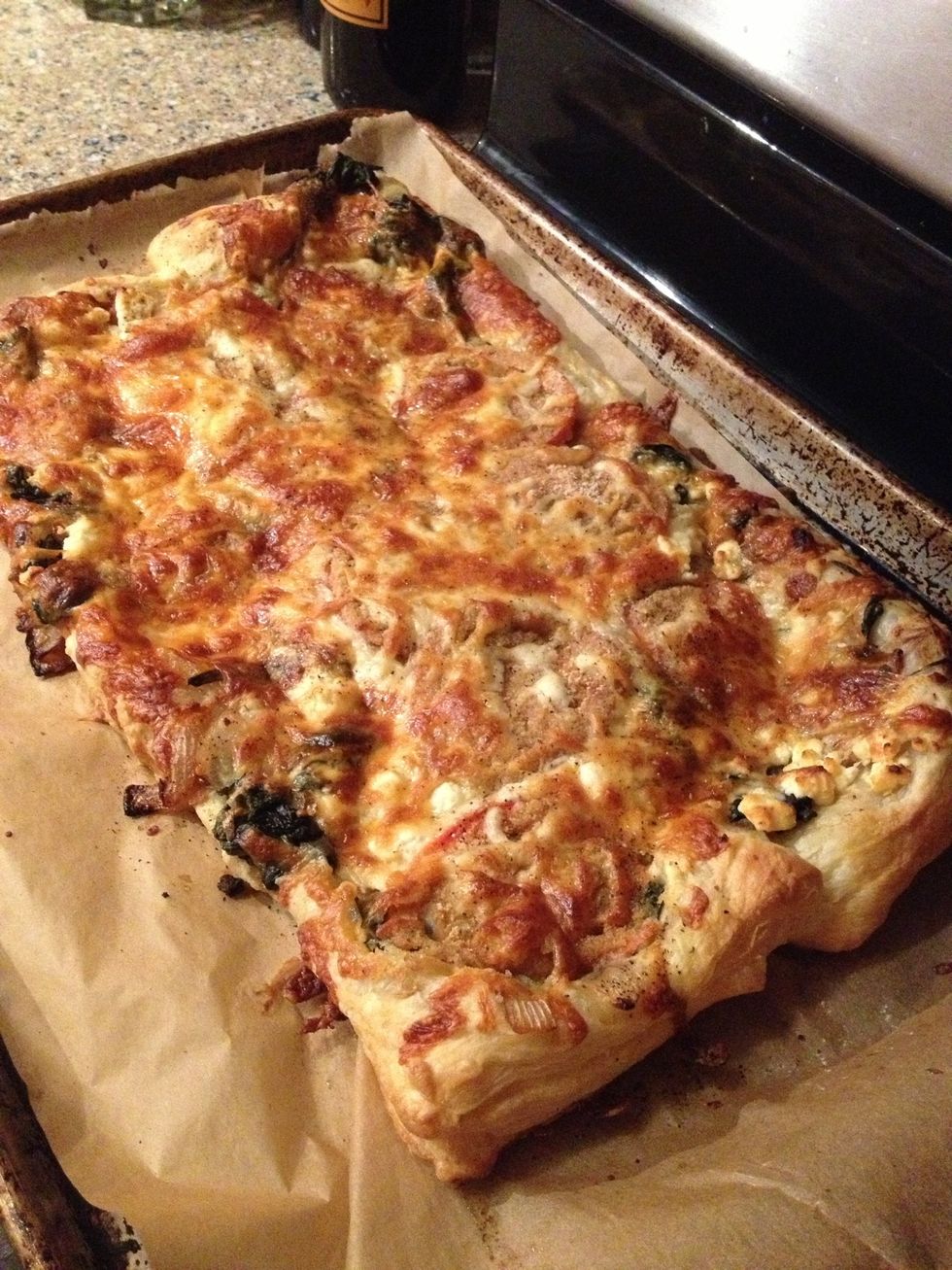 Ooooh, look at that yummy goodness ;)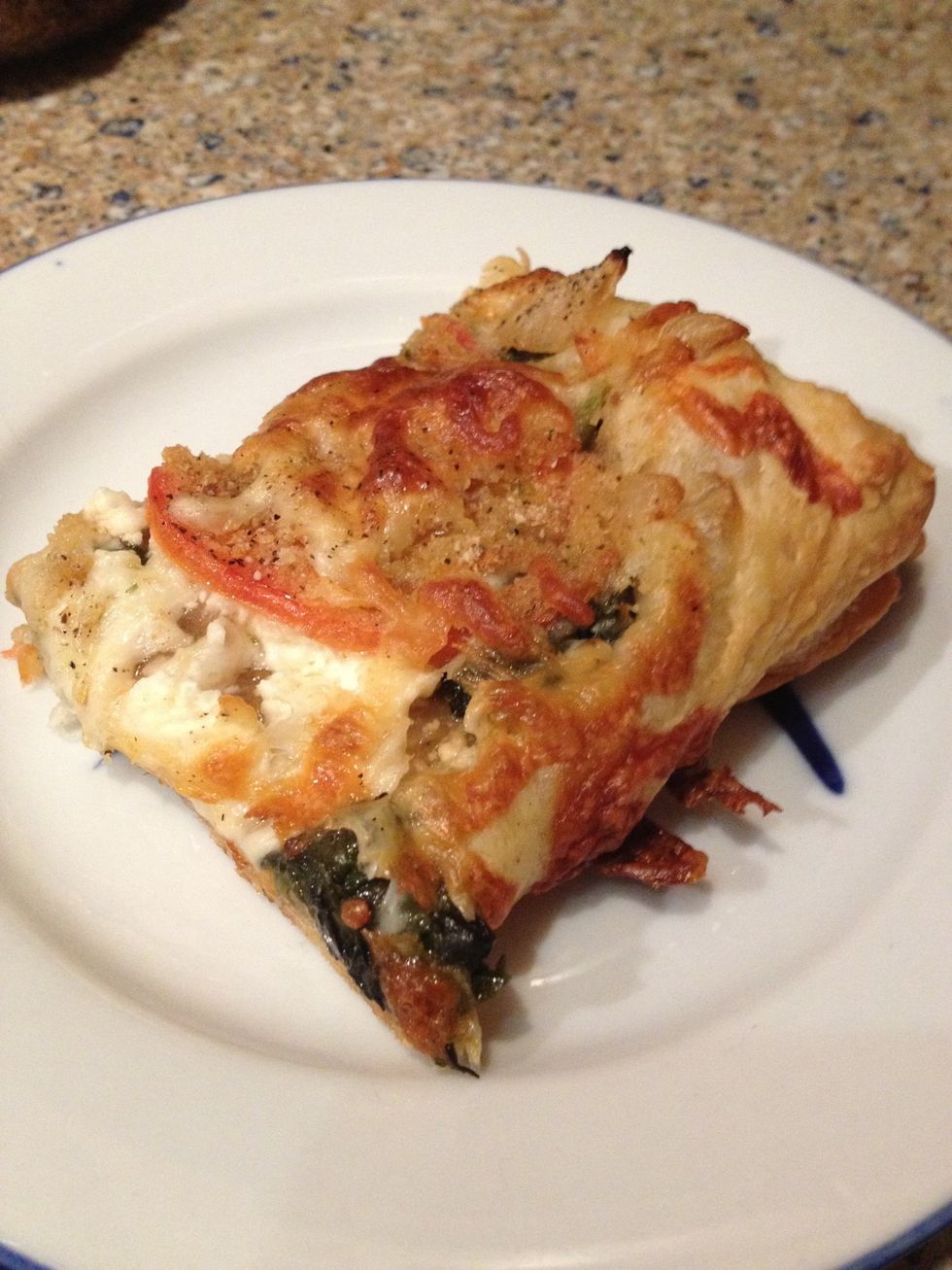 Here's my slice, but I may have to have two! 😋
1/2lb Filo pastry leaves
1/2c Melted butter
1/4c Olive oil plus 2 tablespoons
1.0c Onion, chopped
1/4tsp Salt
3.0 Cloves Of garlic, crushed
1/2tsp Crushed basil
1/2tsp Oregano
1.0 Lemon, use Half for juice
1.0lb Fresh or frozen spinach(10 oz)
1.0lb Grated mozzarella cheese
1/2c Feta cheese
1.0 Tomato
1/2c Bread crumbs
Linda O.
I grew up watching my mom cook and bake so that is really what inspires me to make guides! Click the heart if you enjoy my guides :)