Make a Spicy Sausage,cheese,spinach Omelet
1st. Take your turkey sausage ,slice it into medium thin round slices and throw it in a non stick pan that is set on a low temp,then sauté them with the Italian herbs and hot sauce.
2nd. While the sausage is sautéing, crack your 3 eggs into a medium sized bowl,add a little salt&pepper, and whisk them until the yoke and the white of the egg are fully blended together.
3rd. Take the sausage out of the pan when it is brownish colored, and leave skillet on.Butter your pan, and pour your whisked eggs in. (make sure the burner is at no higher than 3)
4th. Add your spinach, Swiss and cheddar cheese, and turkey sausage to your omelet. (you can also add a little hot sauce if you want) And put a glass cover over the frying pan so the top will cook.
5th. Finally fold your egg over when the top looks fully cooked, flip it once, then remove it from your pan.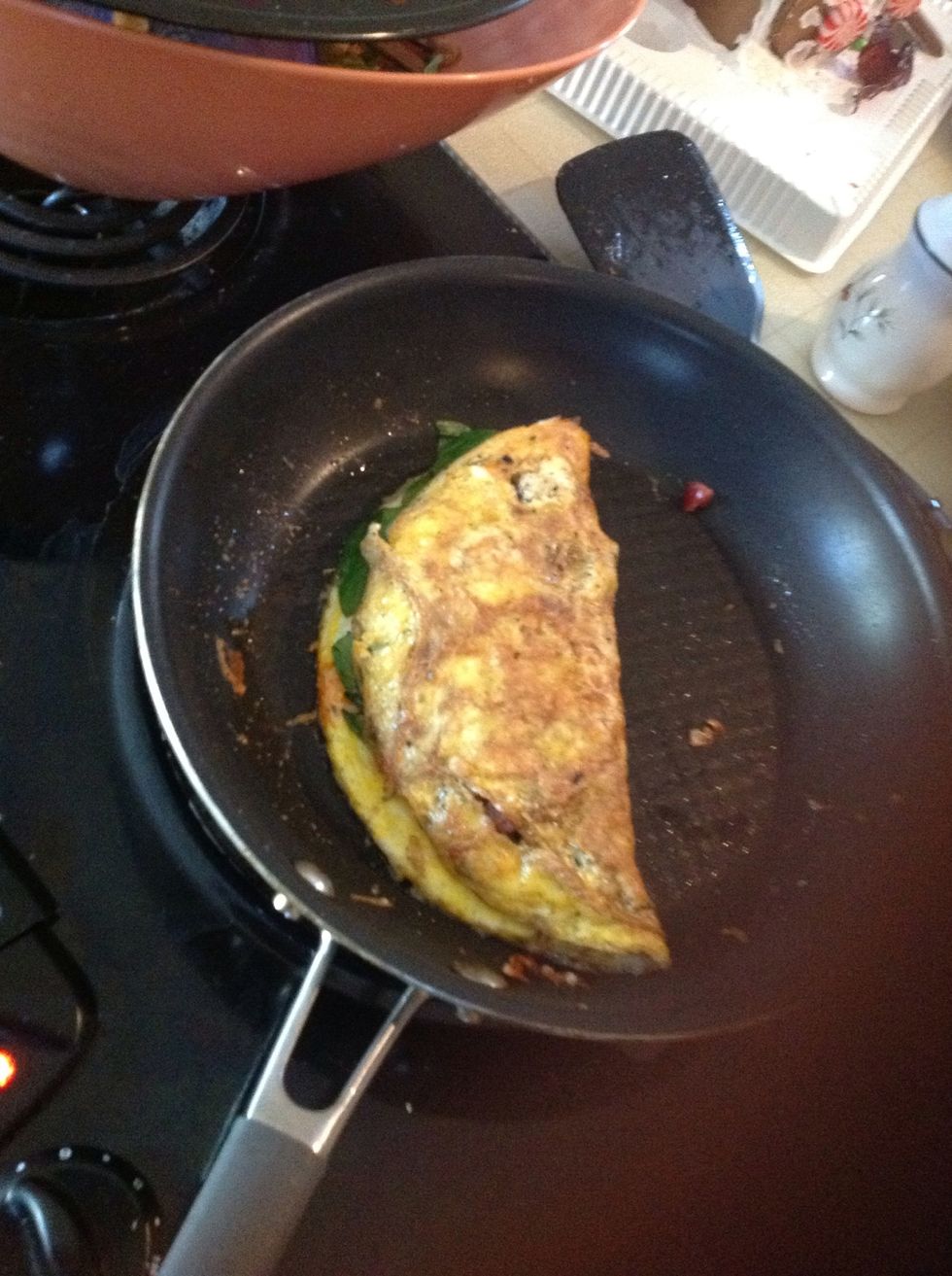 Enjoy your yummy omelet !:)
3.0 Eggs
0.0c Swiss cheese
0.0c Cheddar cheese
Hot sauce
Italian herb
Salt
1.0c Spinach
0.0c Kickory farms turkey summer sausage
Whisk
Non stick frying pan
Spatula
Measuring cups
Medium sized bowl