Mix cumin, chili flakes, black pepper and ground cardamon.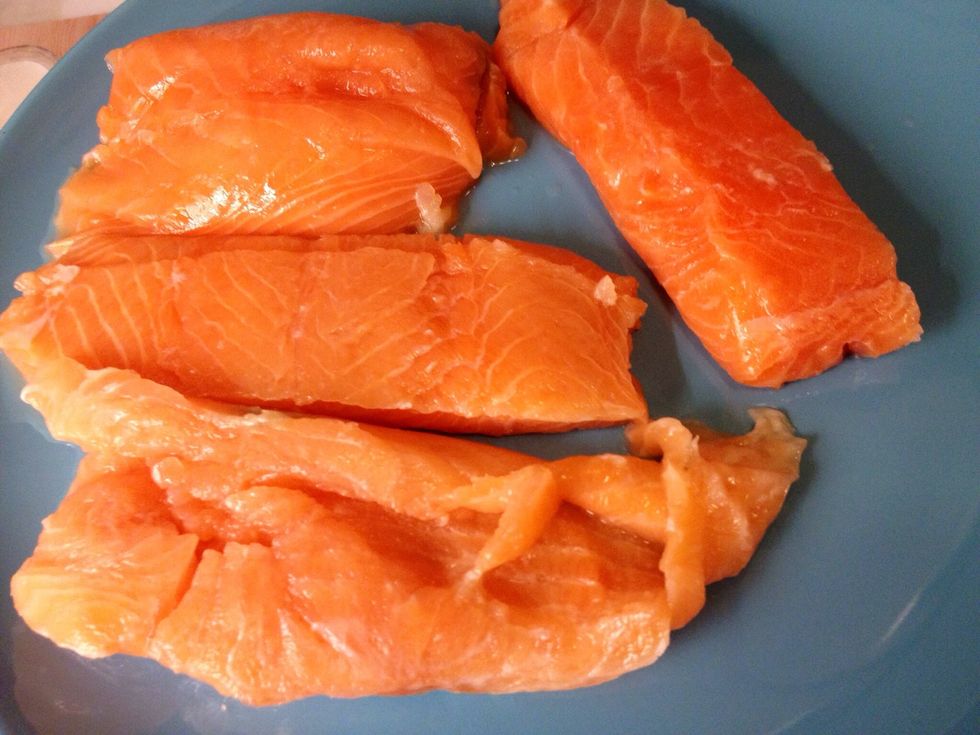 Put the salmon fillets on a plate and season with the mix.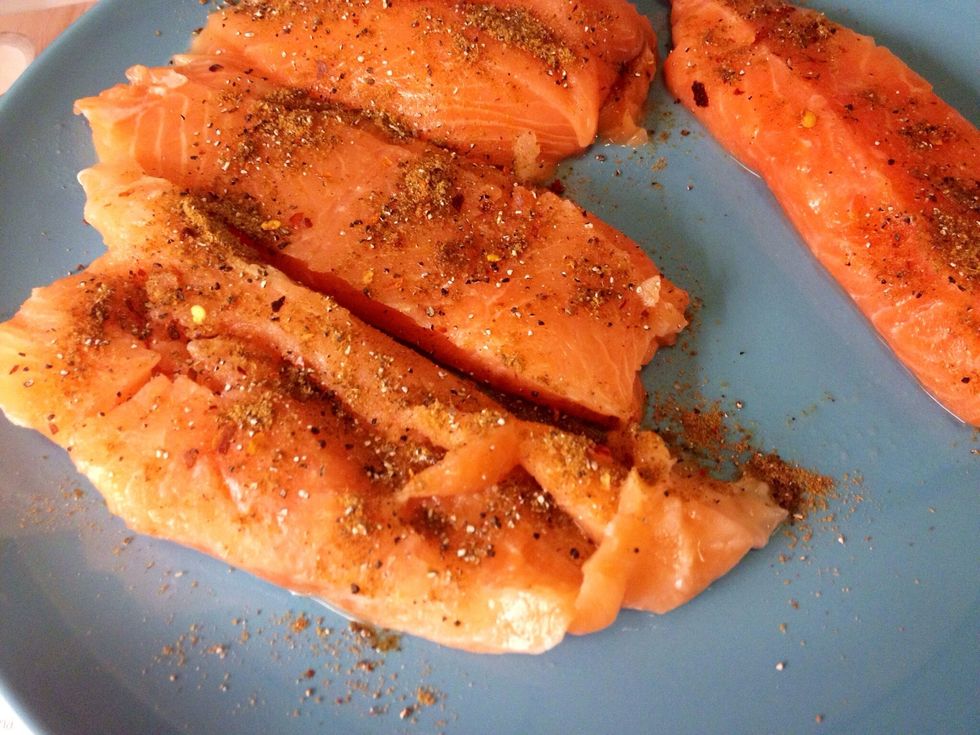 Like so. Do it on both sides.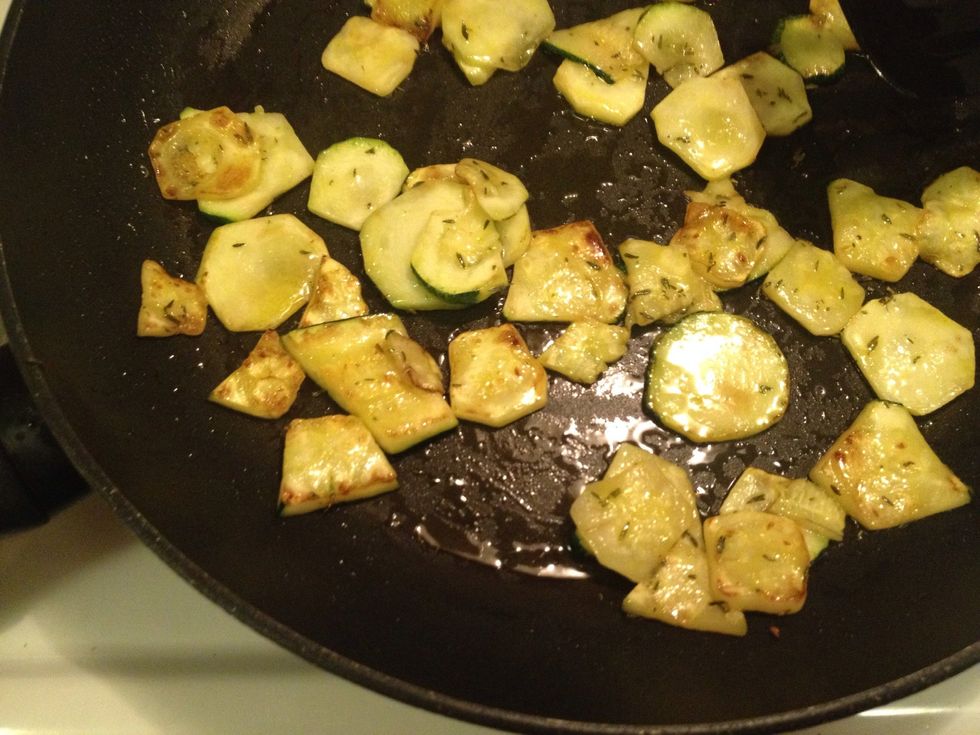 Fry the zucchini with some olive oil, chopped garlic and some dried thyme.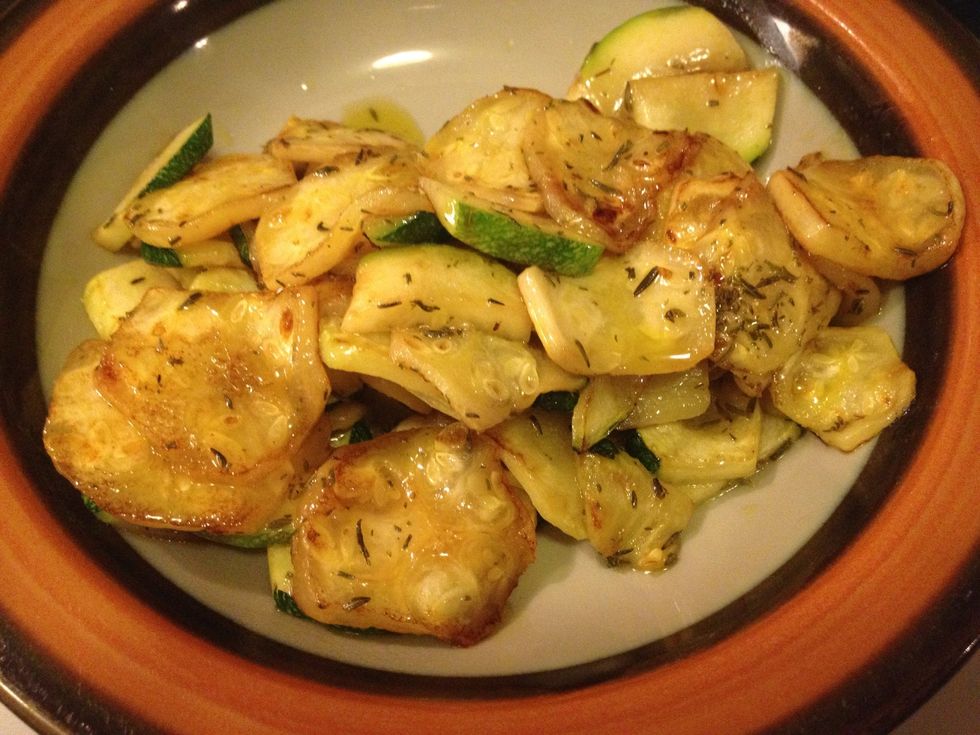 Set aside.
Chop the tomatoes and apricots.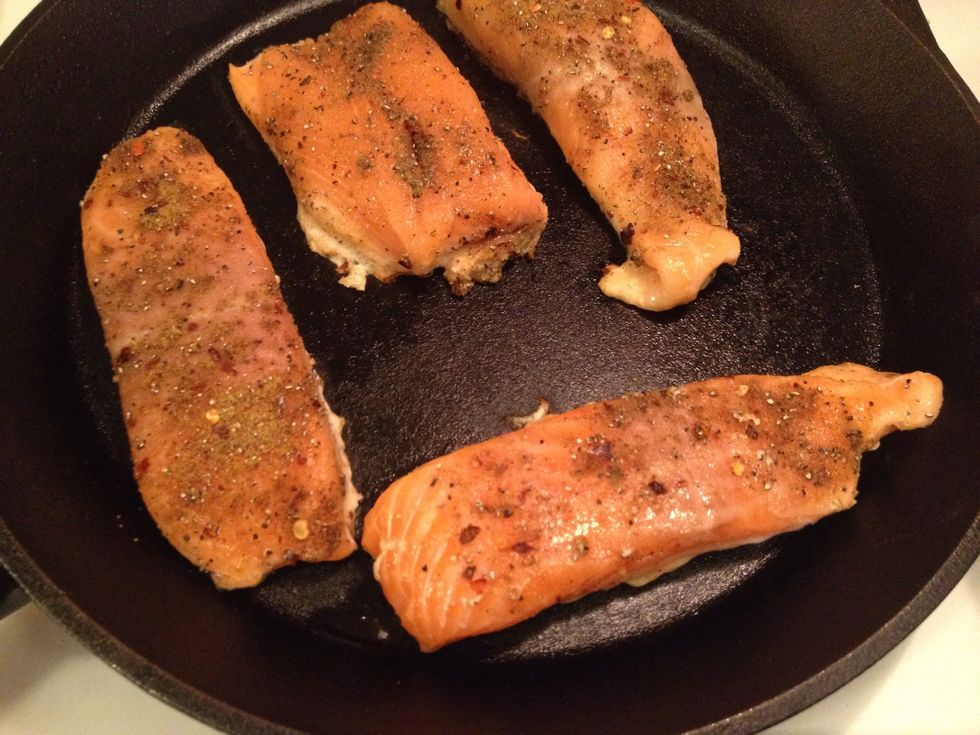 Broil the salmon in a skillet, you don't need any oil or butter. Give the fillets some colour and then move it to an oven pan. Cook at 200 degrees C for about 5 minutes.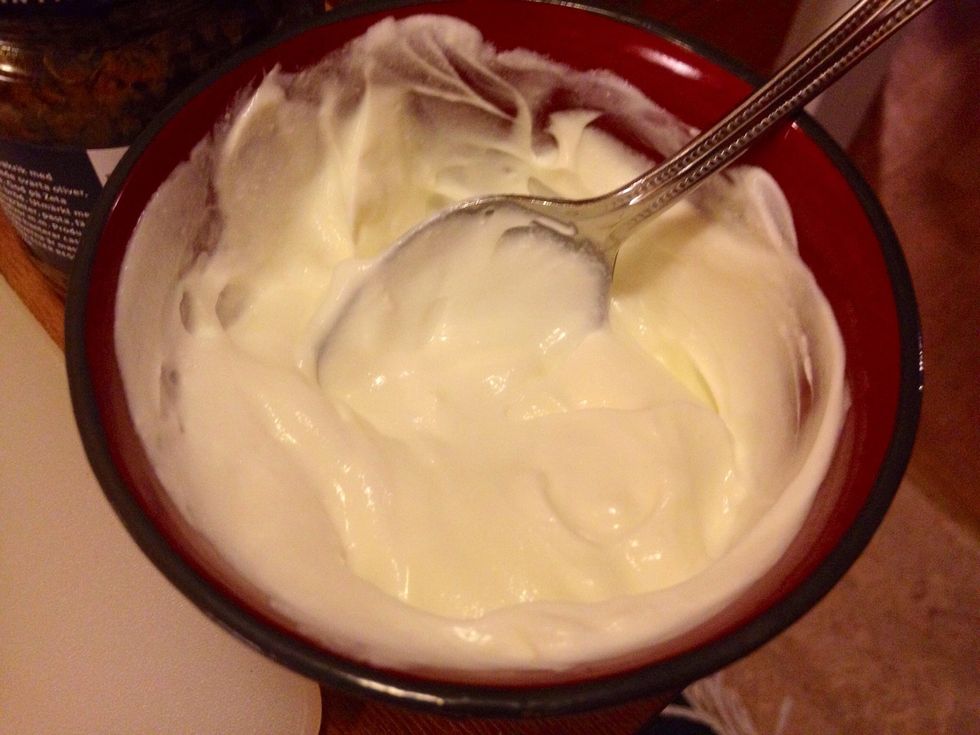 Meanwhile, prepare the sauce.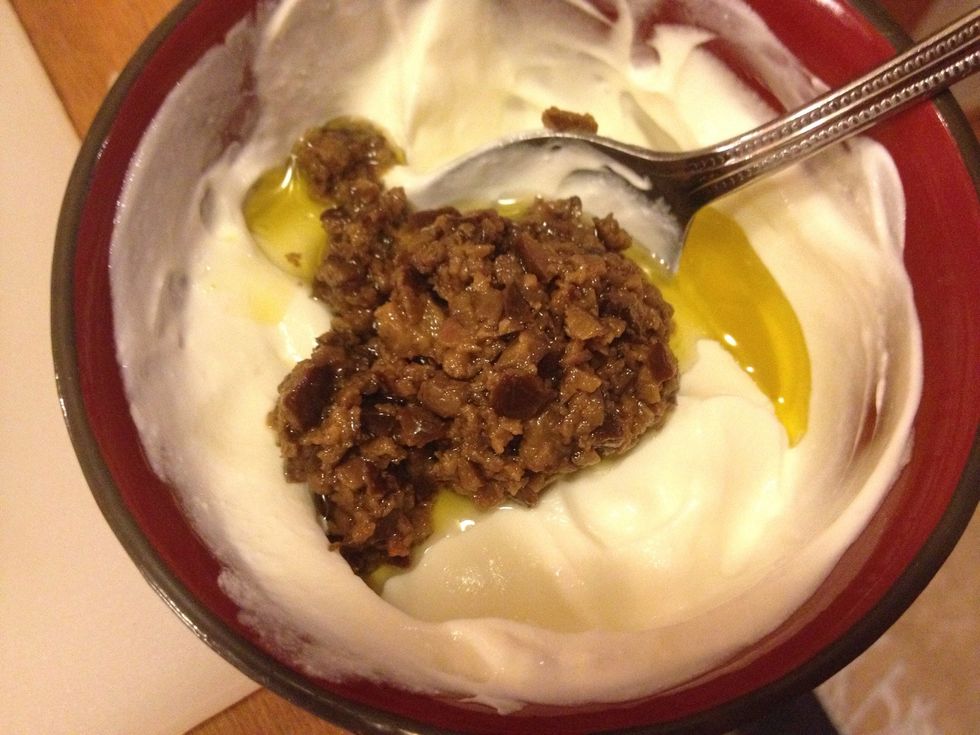 Mix tapenade with yogurt.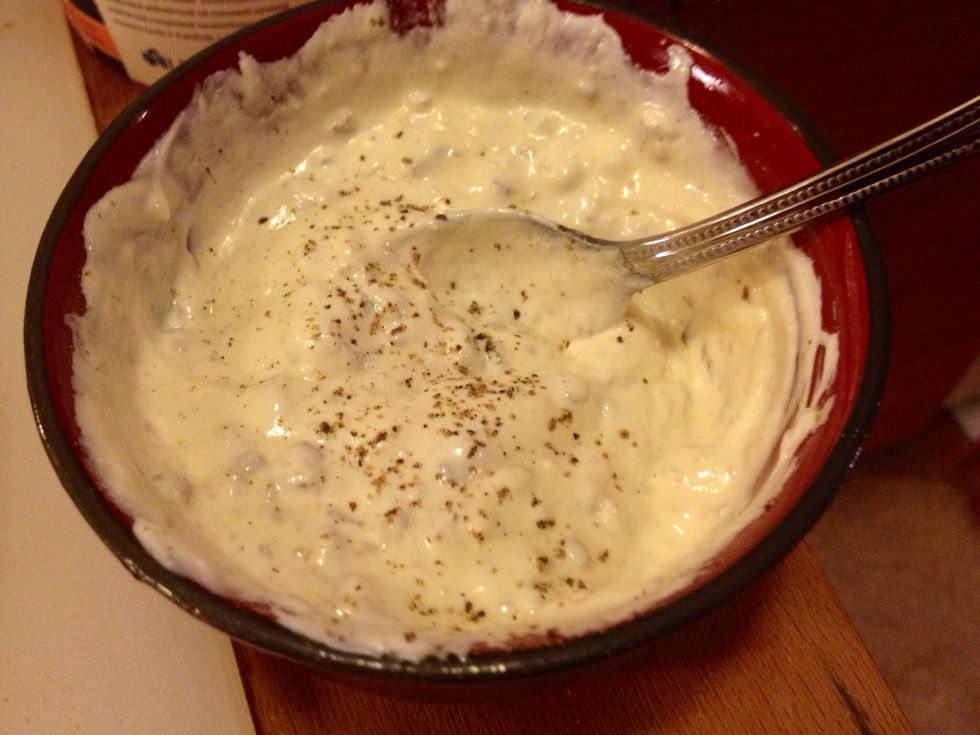 Stir and add black pepper and salt.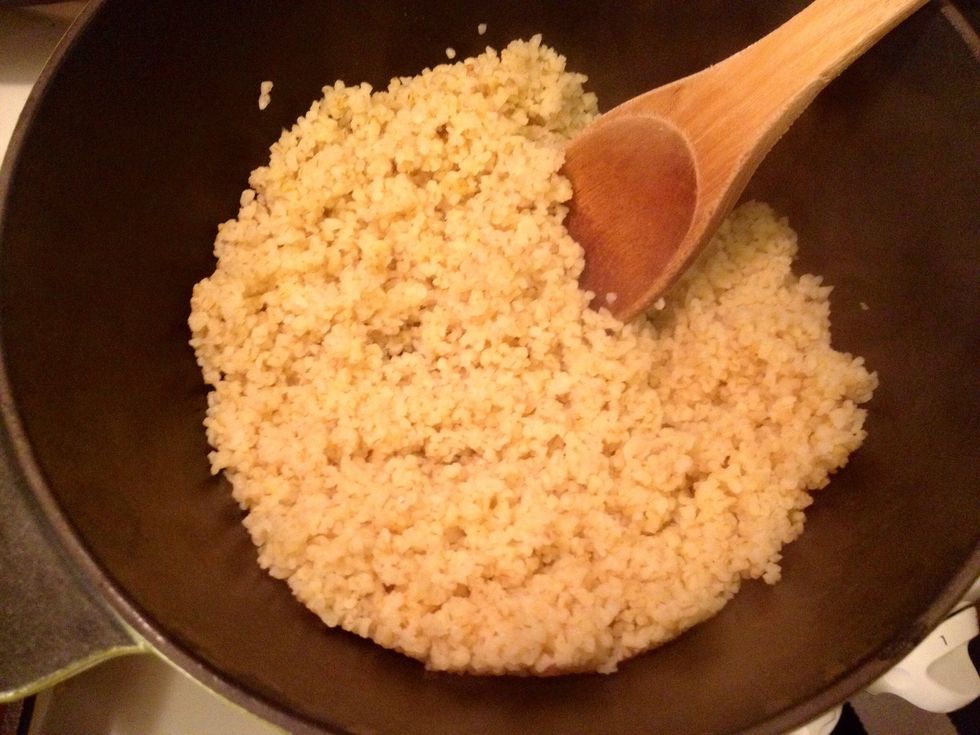 Boil bulgur according to the instructions on the package. When ready...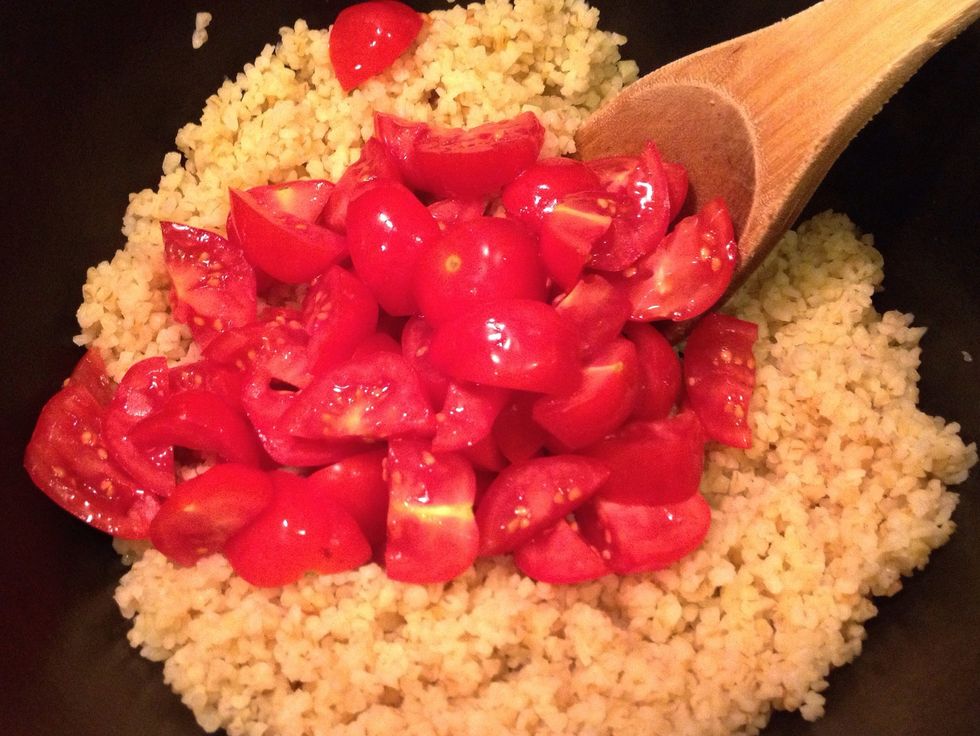 Add tomatoes...
..fried zucchini..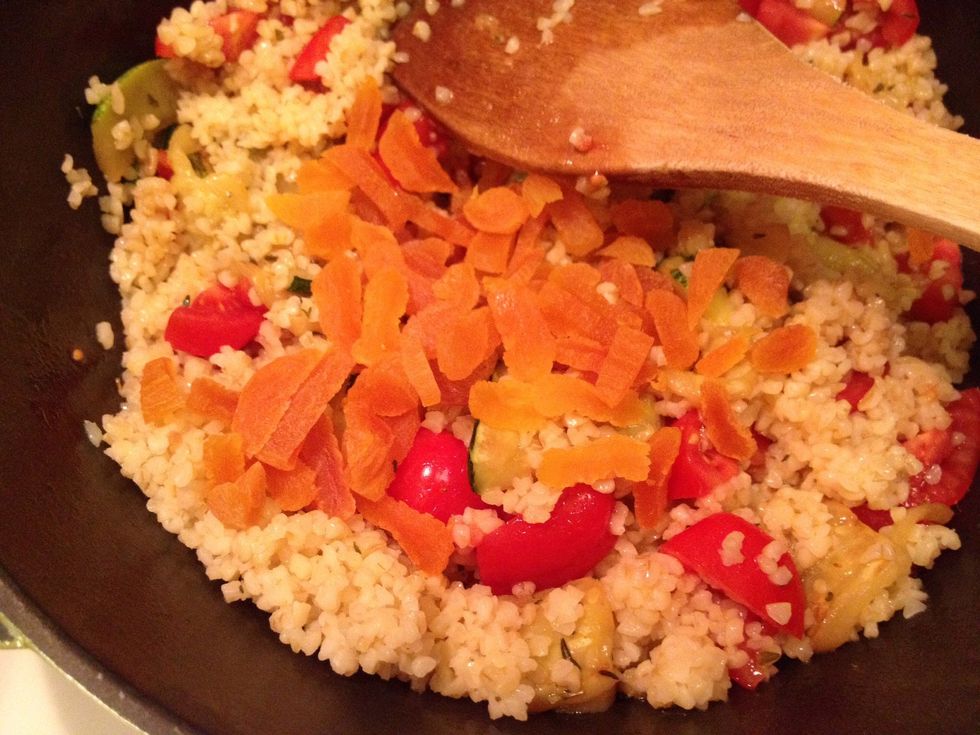 Sliced apricots..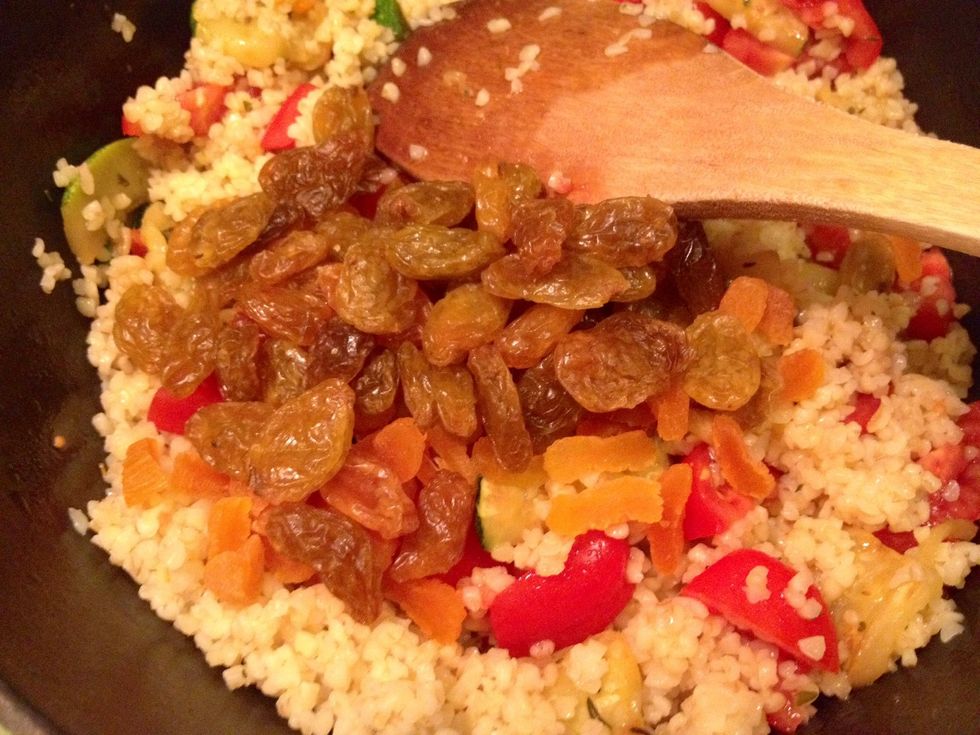 And raisins. Stir.
Serve the bulgur with the salmon and the tapenade yogurt.
600.0g Salmon
1/2tsp Chili flakes
1/2tsp Black pepper
1.0tsp Cardamom
2.0tsp Cumin
200.0ml Bulgur
250.0ml Broth (water + stock cube)
12.0 Dried apricots
1.0 Zucchini
3.0 Tomatoes (or 12 cherry tomatoes)
100.0ml Raisins
Olive oil
100.0ml Greek yogurt
2.0Tbsp Tapenade
1.0pch Salt
1.0pch Black pepper
1.0pch Garlic clove
Karin Siöö
Lives in Sweden. Gets inspiration from trips, blogs & international students I meet at work.