If you wish to prepare the dish and eat it later you can do that until step 13.
Chop the chili and place in a small bowl.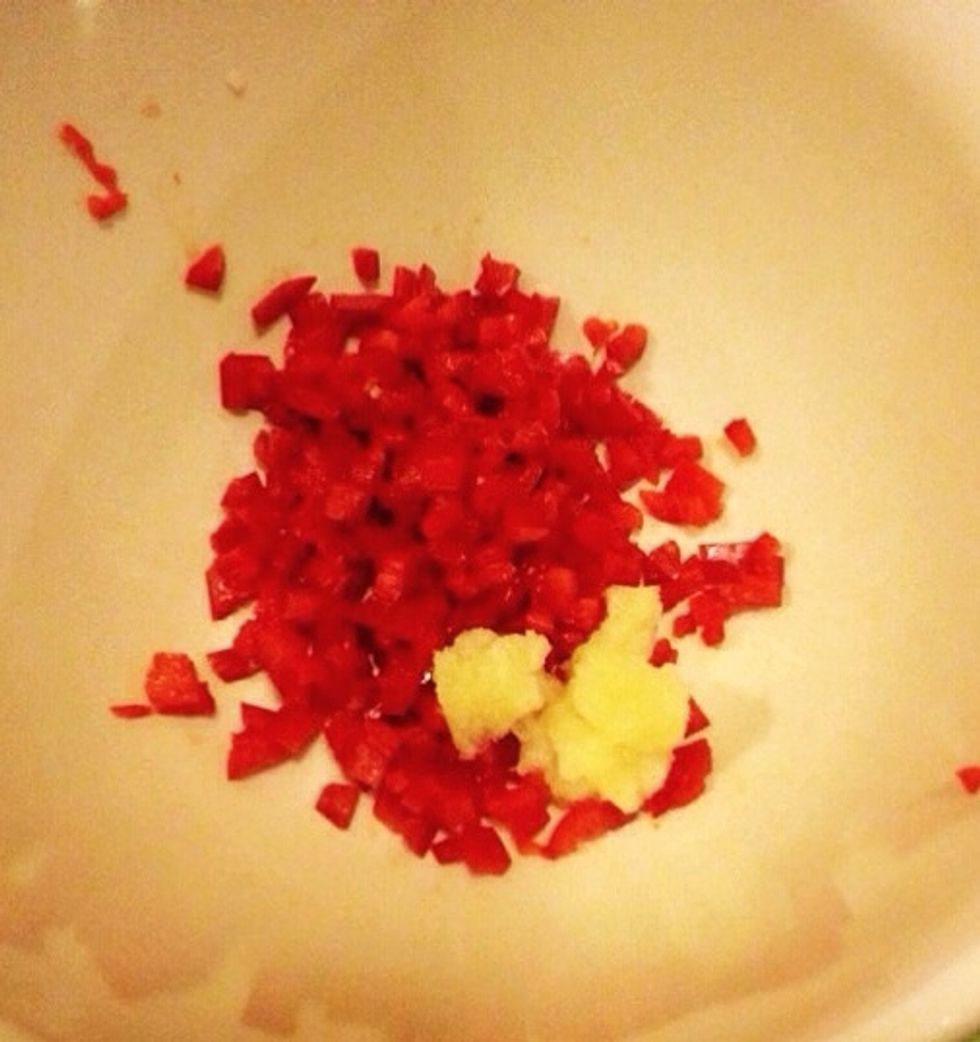 Add grated garlic..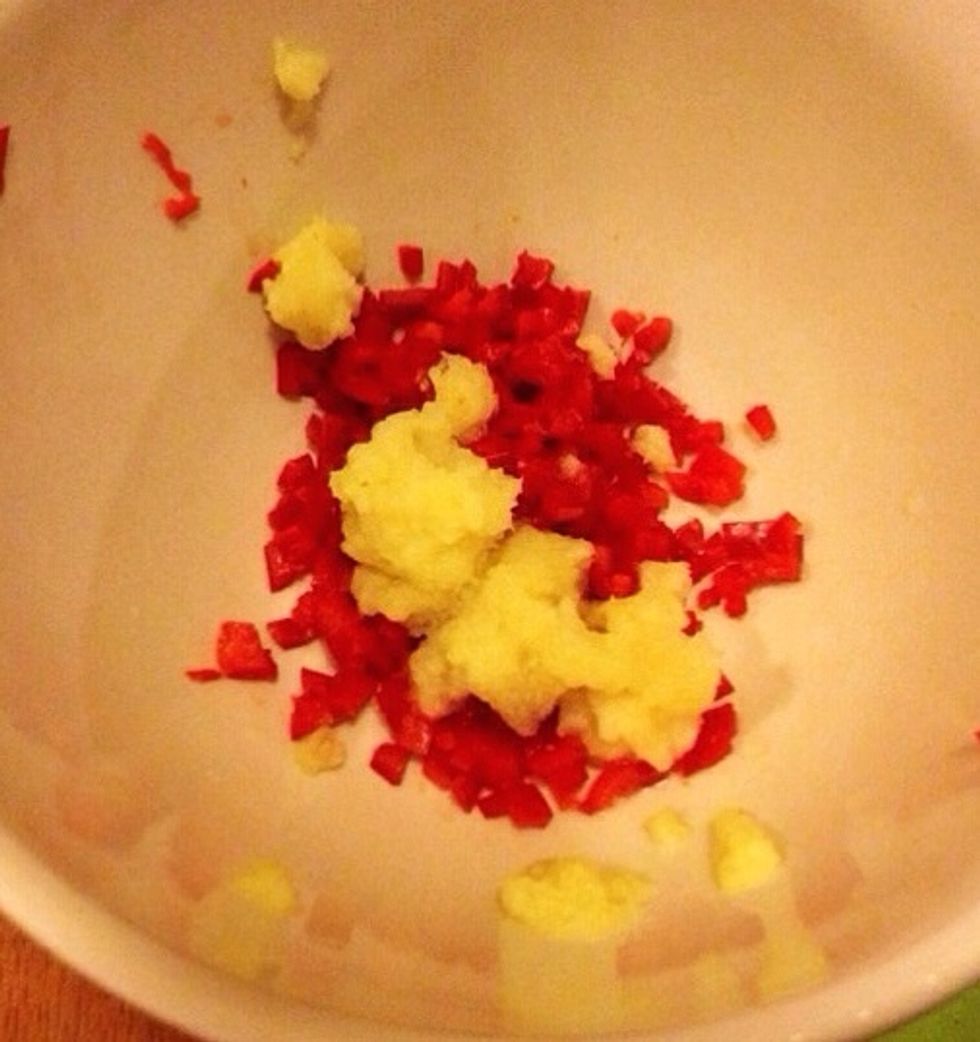 ..as well as grated ginger.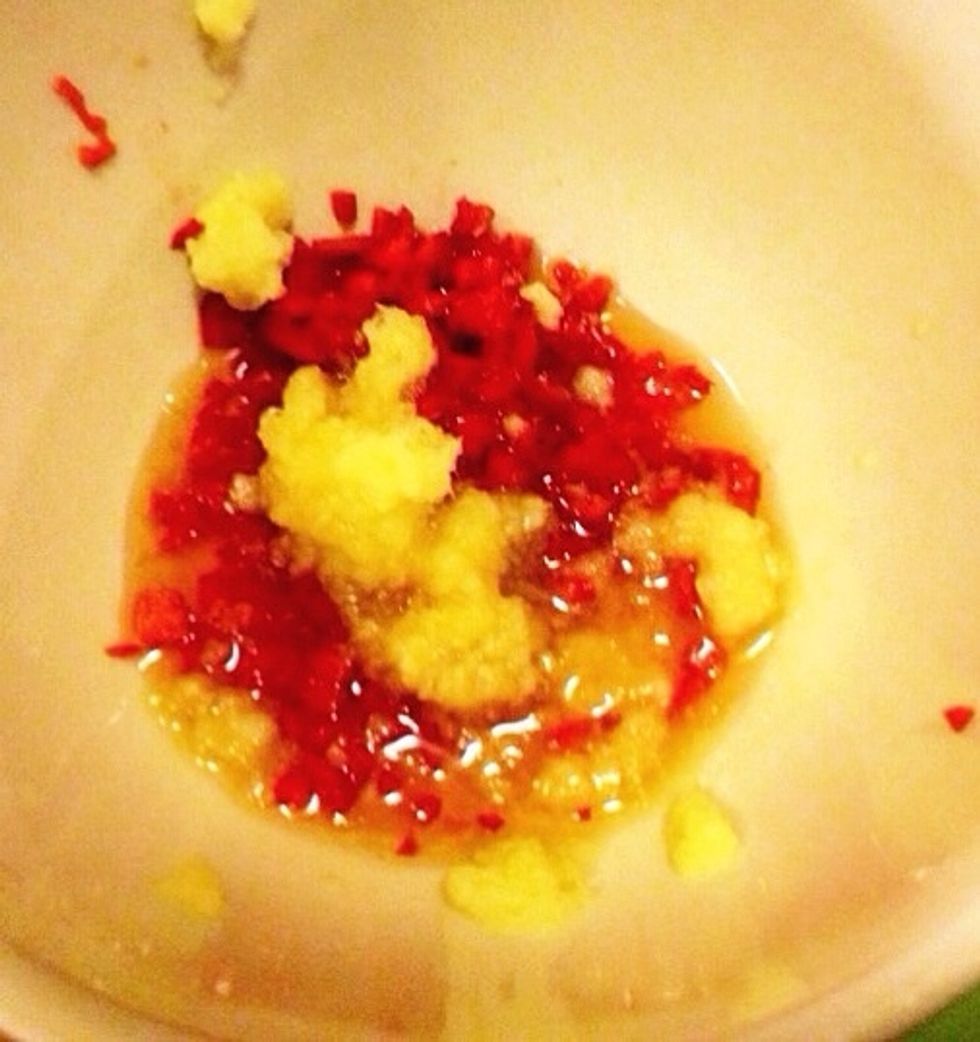 Add concentrated apple juice and rice vinegar.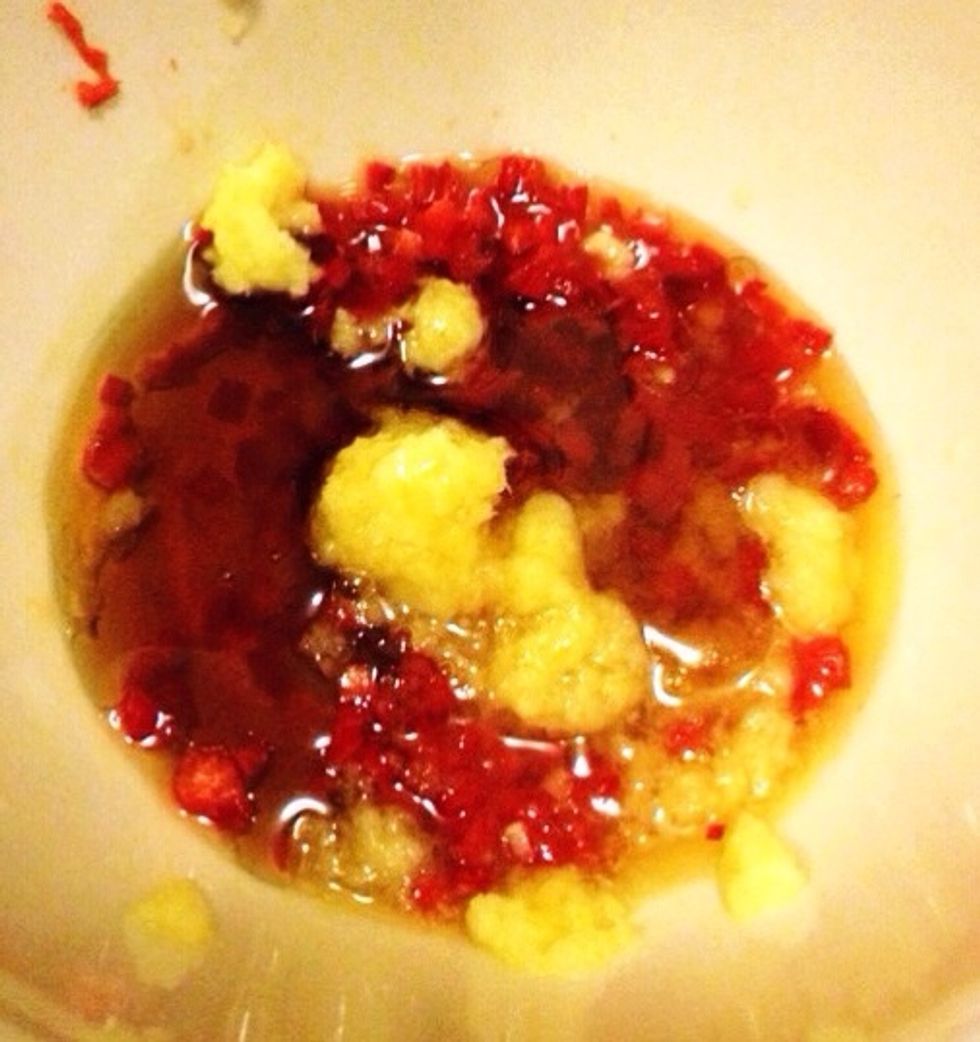 Also add sesame oil and Japanese soy.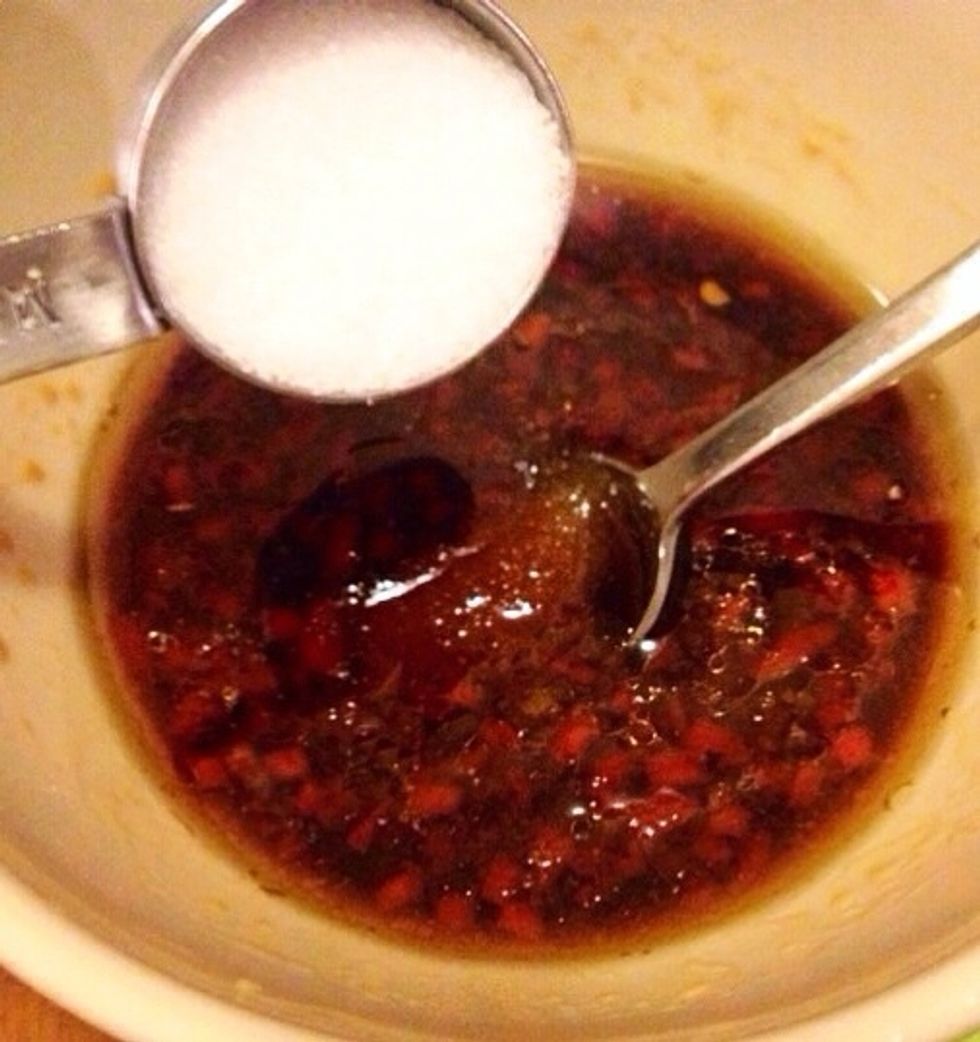 Stir and add sugar.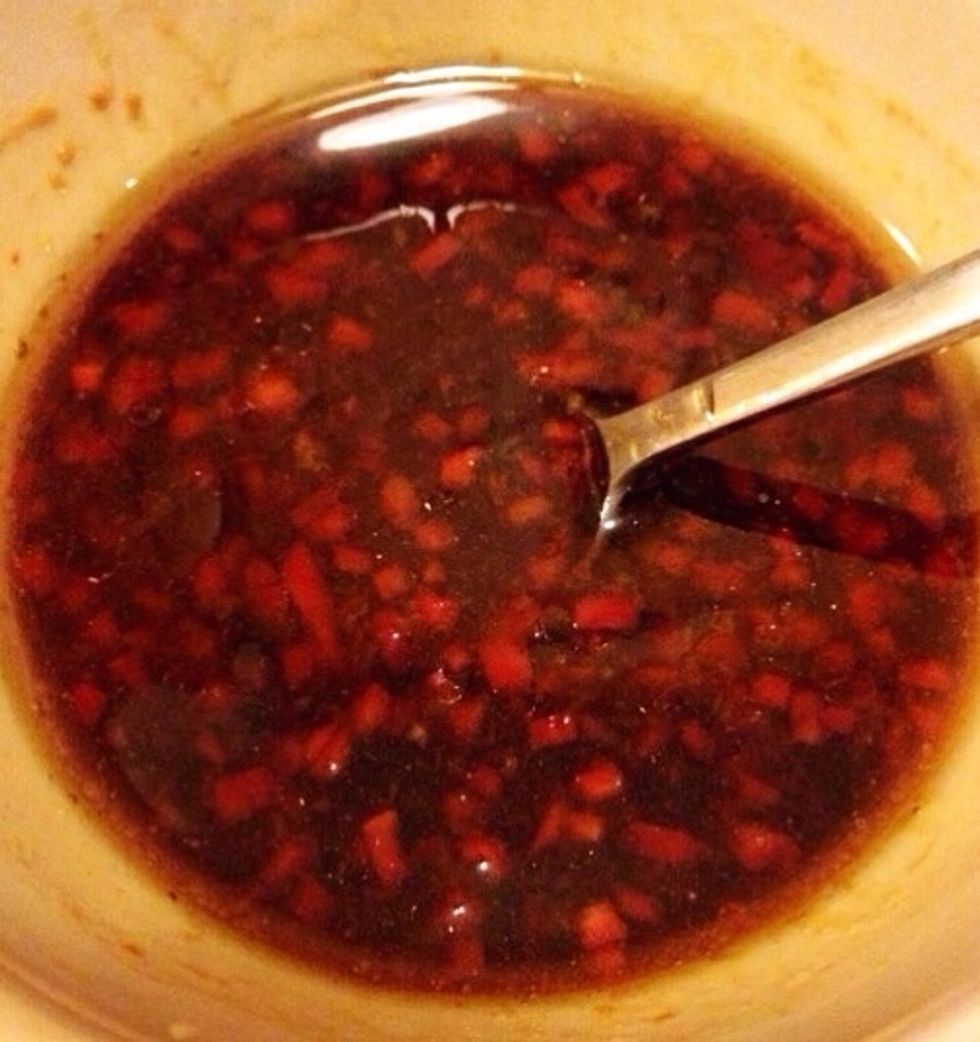 Stir again and set aside.
Chop cucumber and spring onions..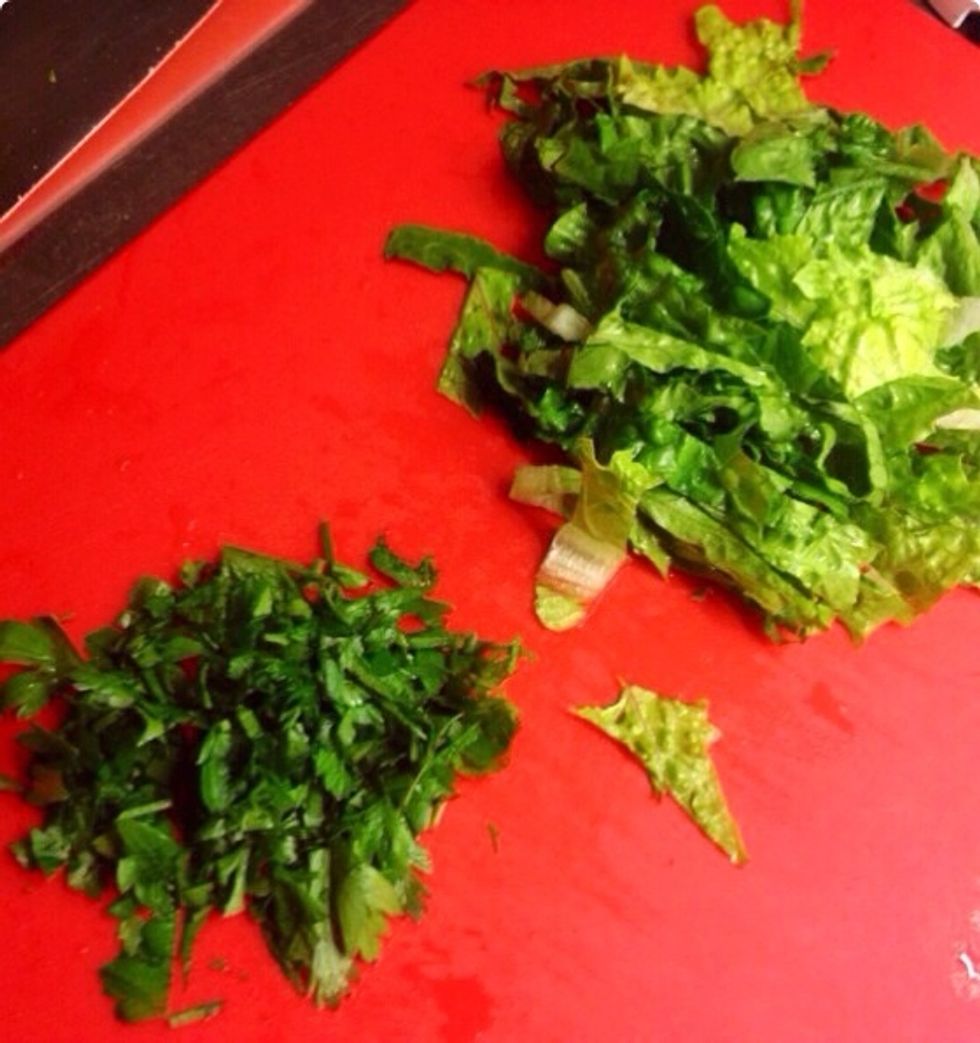 ..as well as salad and flat parsley or cilantro.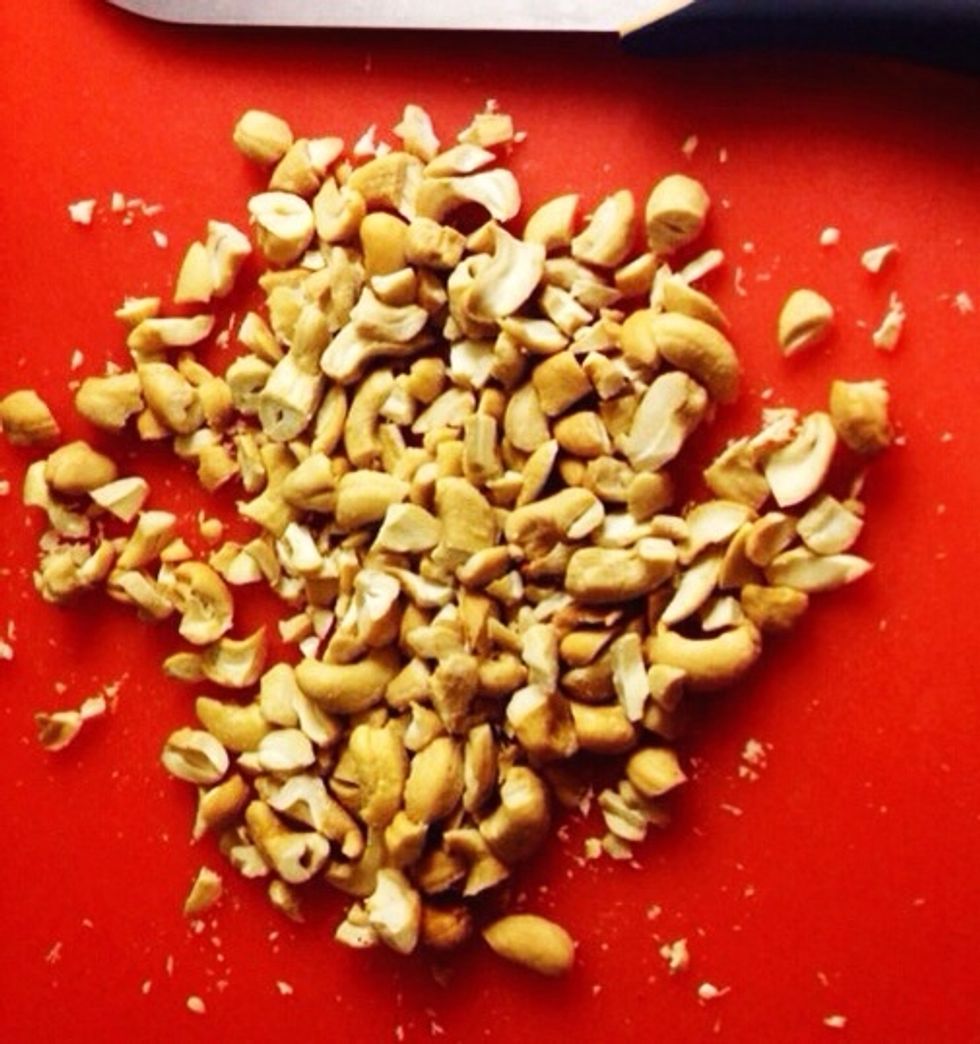 Also chop the cashew nuts.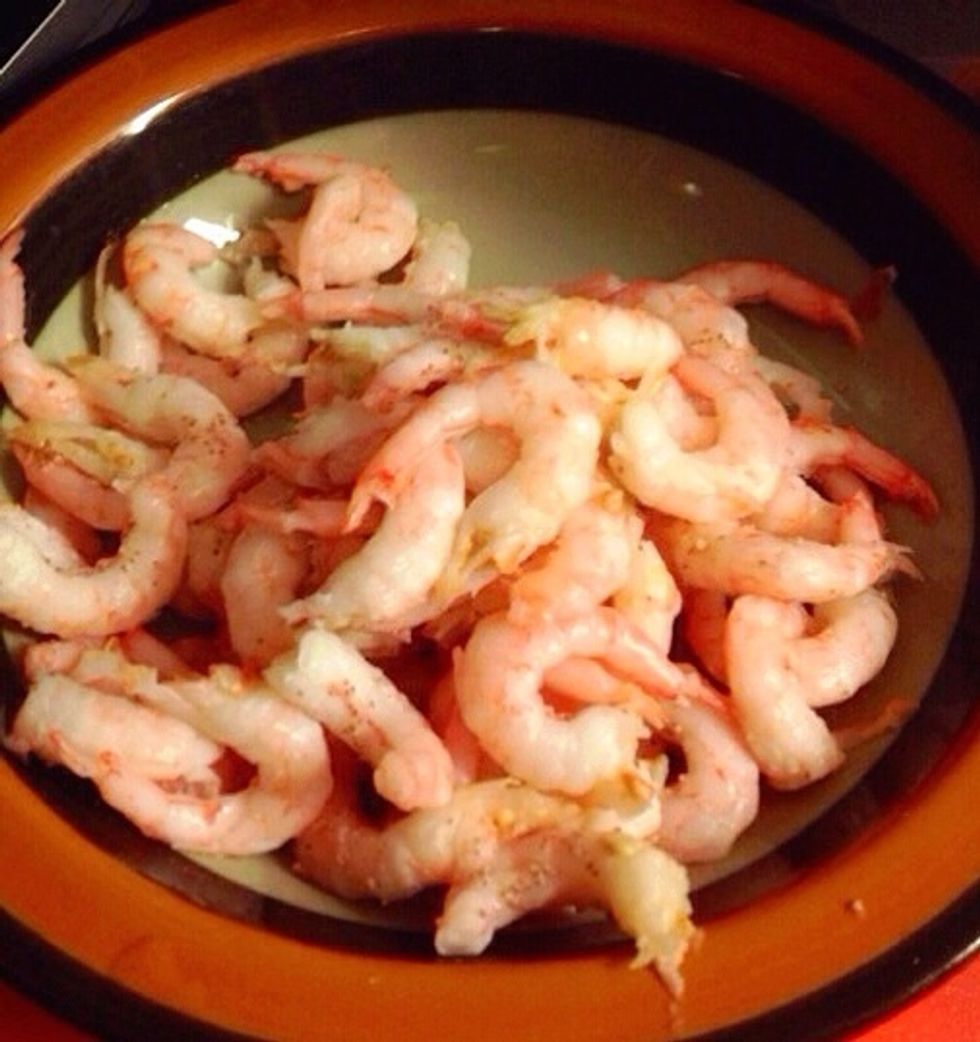 Peel the prawns once thawed (these are pre-cooked).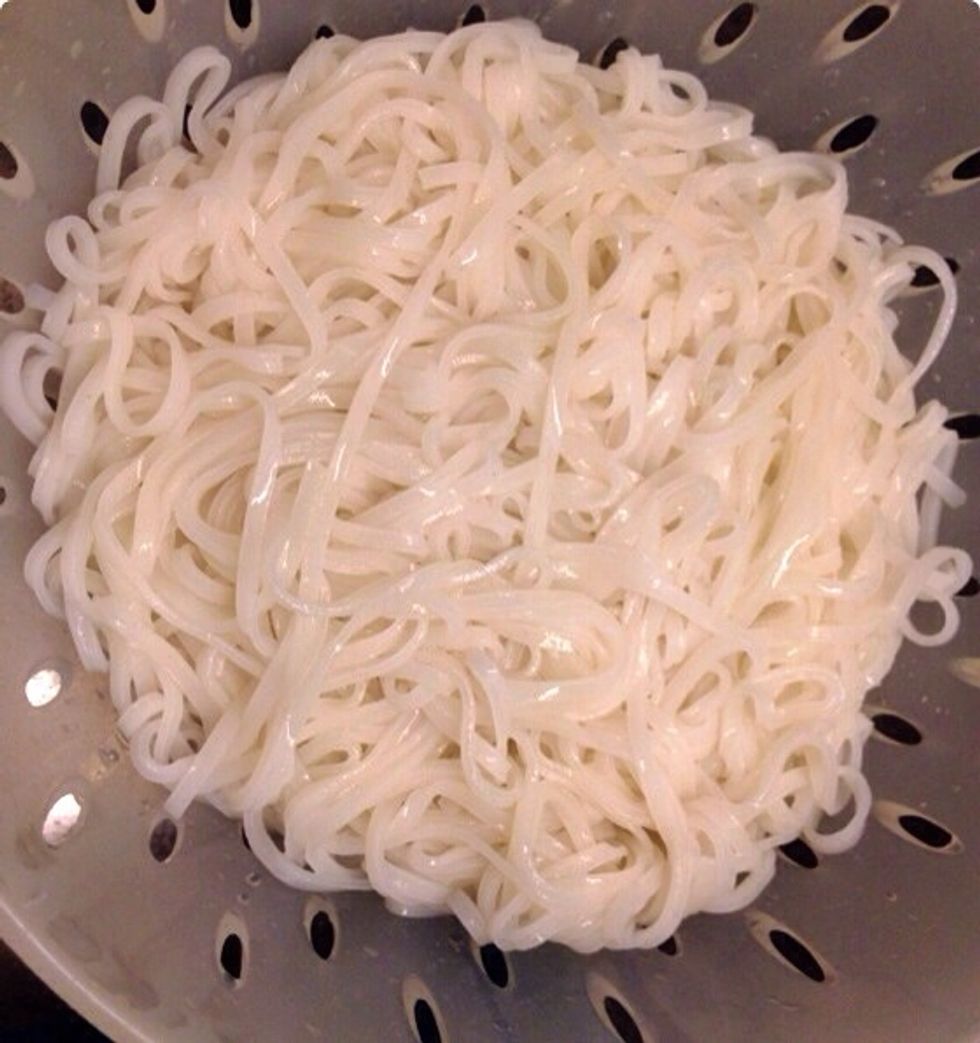 Boil the noodles according to the instructions. Rinse in cold water.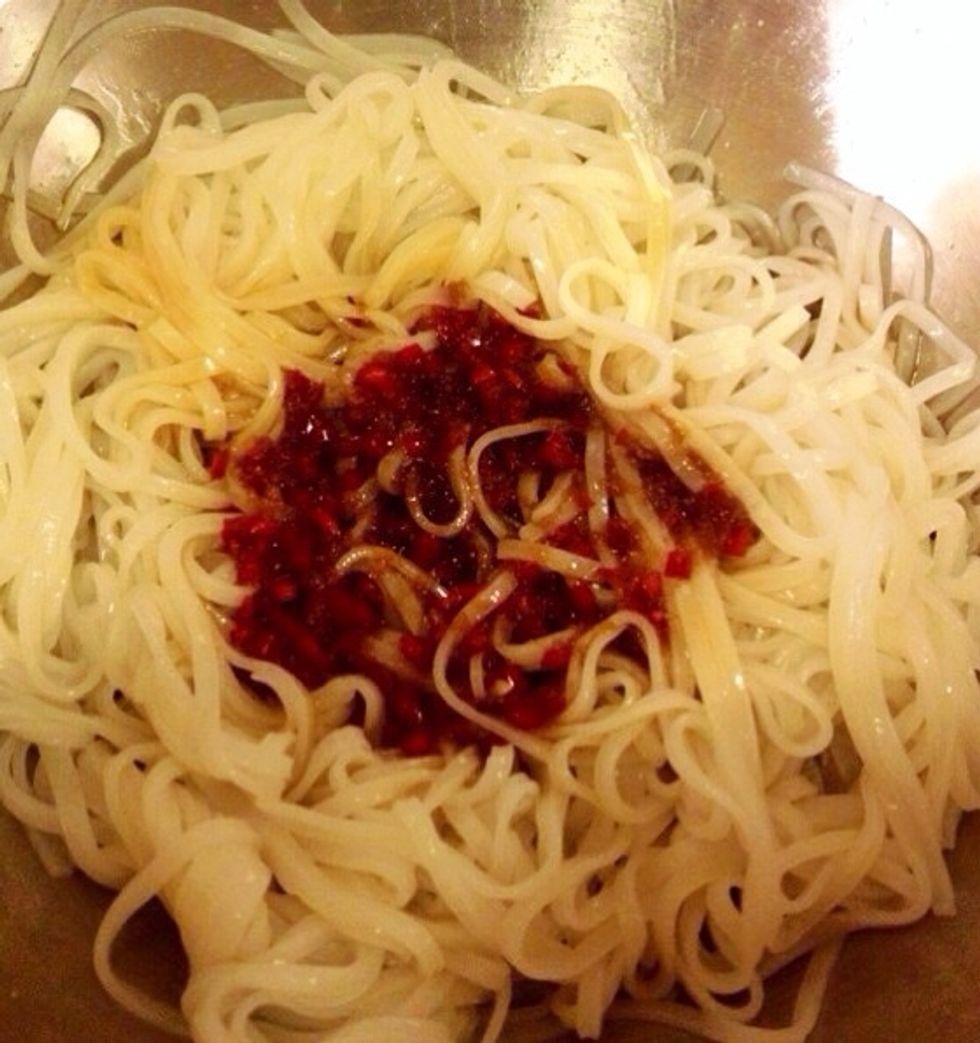 Mix in the dressing..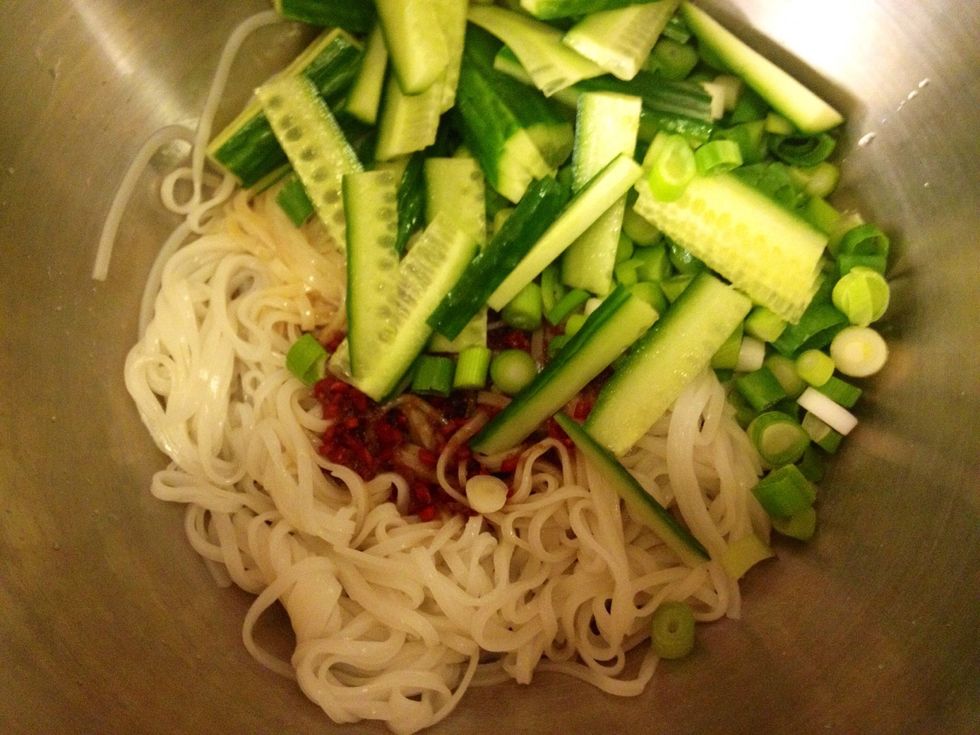 ..add the cucumber and spring onions.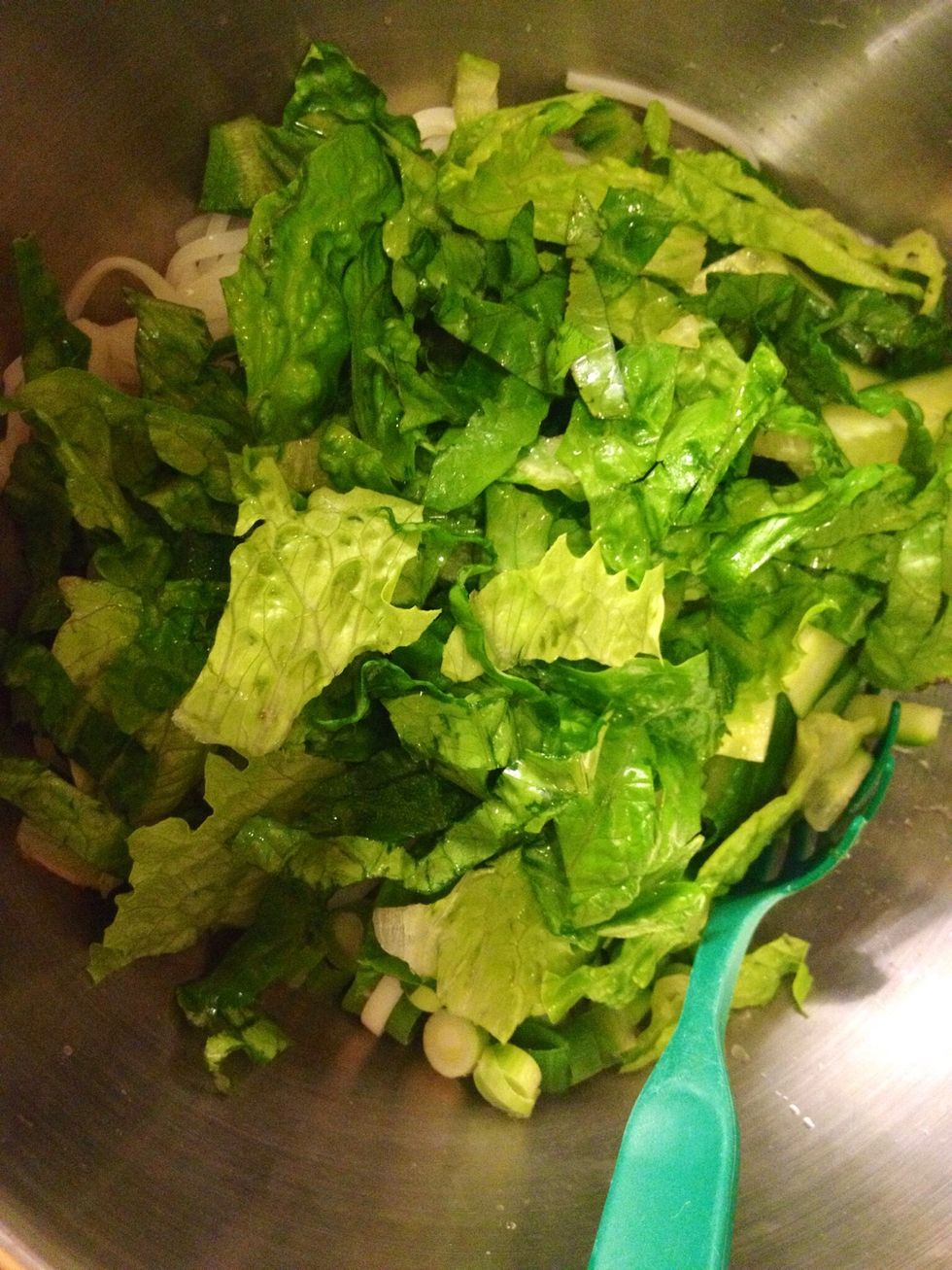 Also add the salad and the soy beans (I skipped them).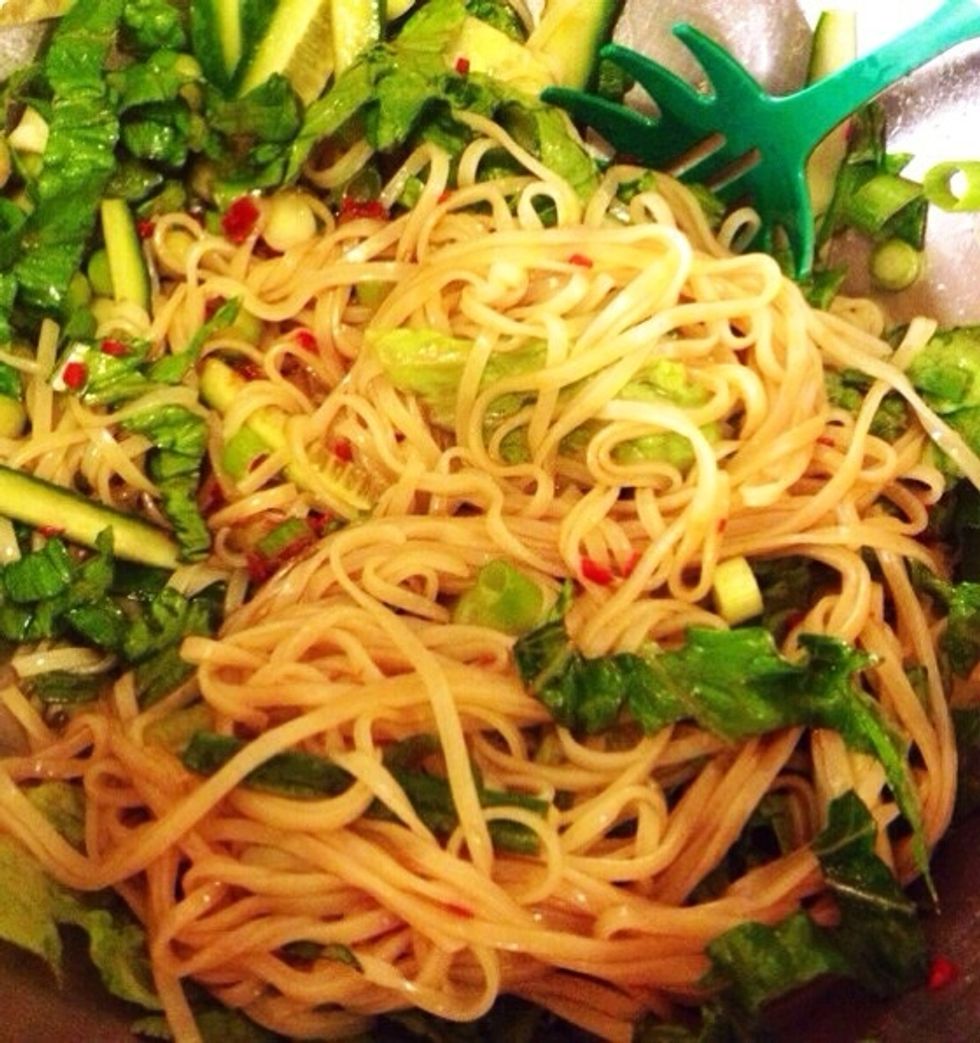 Stir and make sure the dressing is well mixed with rest of the ingredients.
Now assemble the prawns, chopped cashews and the flat parsley (or cilantro). Begin with the noodle salad, then add prawns, cashews and flat parsley.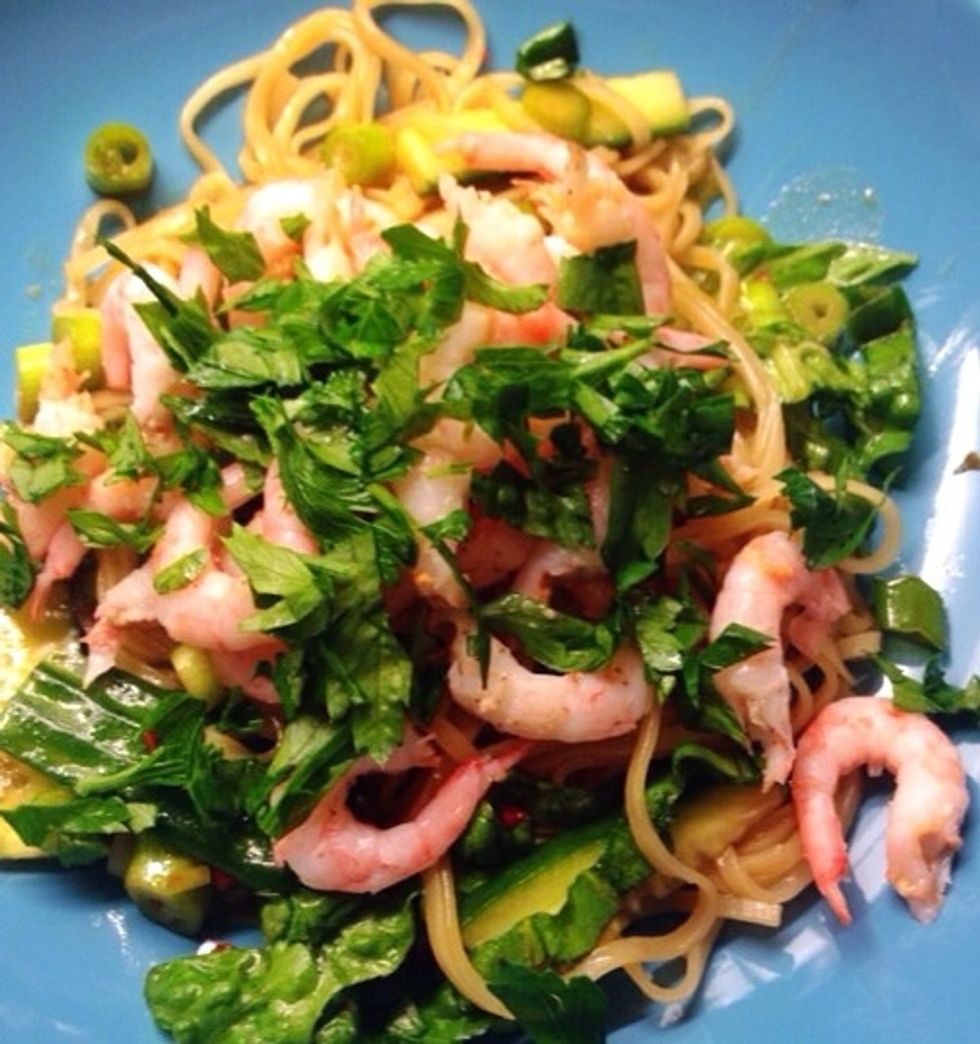 Like so. Serve the lime to the salad.
Thsi salad is best enjoyed either with a beer suitable for Asian flavors such as Estrella Damm from Spain or a white wine, such as the Bicycleta Cono Sur (Gewurztraminer) from Chile.
200.0g Rice noodles
5.0 Spring onions
1.0 Gem salad (1 head)
1/2 Cucumber
250.0g Soybeans
Dressing:
1.0 Red chili
1.0 Garlic clove
1.0Tbsp Grated ginger
1.0Tbsp Concentrated apple juice
1.0Tbsp Sesame oil
50.0ml Japanese soy
1.0Tbsp Sugar
1.0Tbsp Rice vinegar
Serve with:
500.0g Prawns
75.0g Salted cashew nuts
Chopped cilantro or flat parsley (a handfull)
1.0 Lime
Karin Siöö
Lives in Sweden. Gets inspiration from trips, blogs & international students I meet at work.