Really spicy chicken wrap for anyone who loves a simple spicy snack :) you can make your own side with this, but I just choose waffle!
9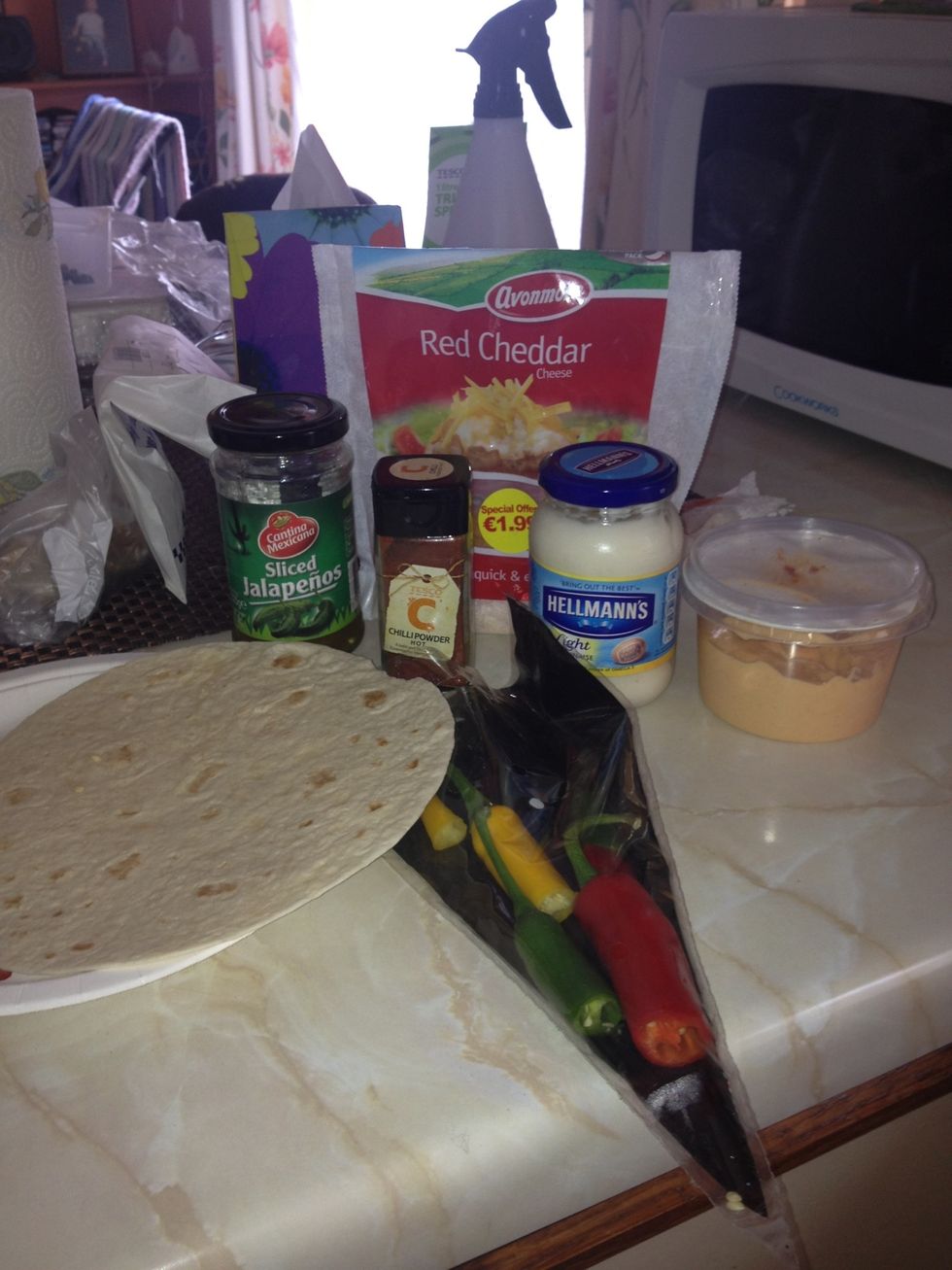 Here are the supplies
First of all take your tortilla wraps from the freezer if that's where you store them, and place one flat out on a paper plate and give it a blast in the microwave for 30 seconds
If you are going to put in chicken (you don't need to) you can have this cooking while you prepare your wrap. I like to use Birdseye southern fried popcorn chicken.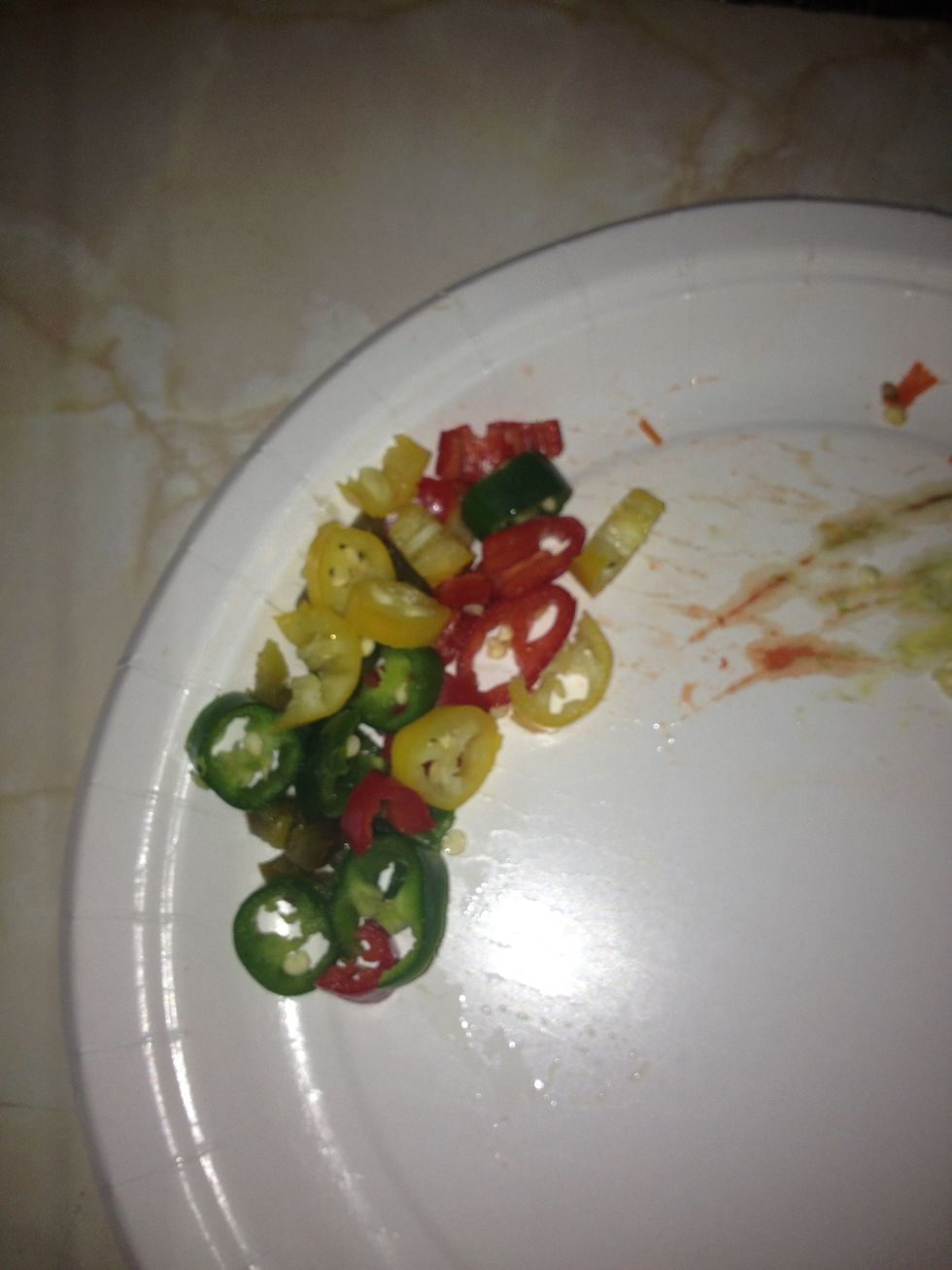 Cut up your chillies and jalapeños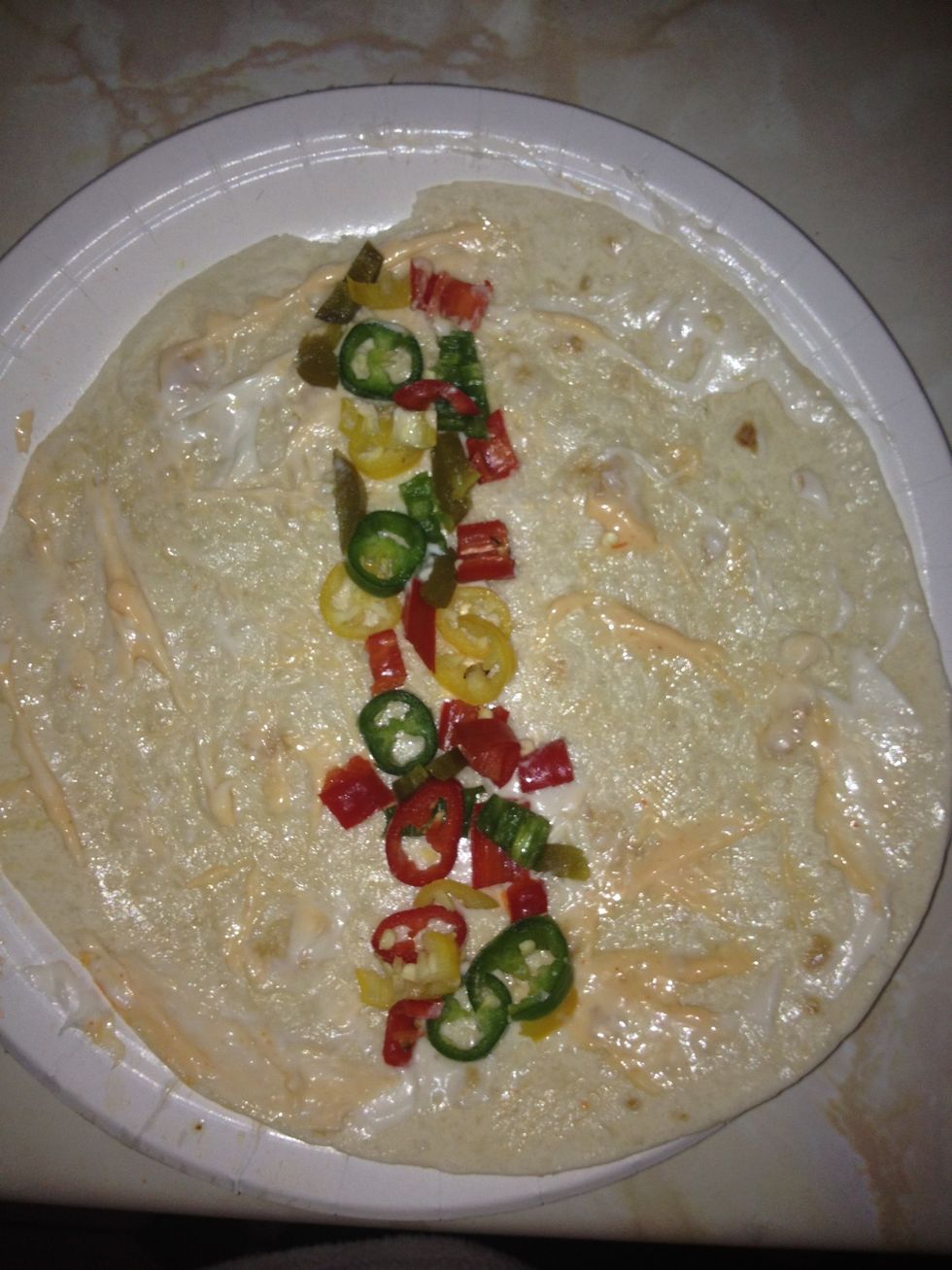 Spread out your peppers and jalapeños, once you have spread your sauce on the wrap, I use taco dip and mayonnaise because the taco dip is spicy, but u can use another spicy sauce that you like.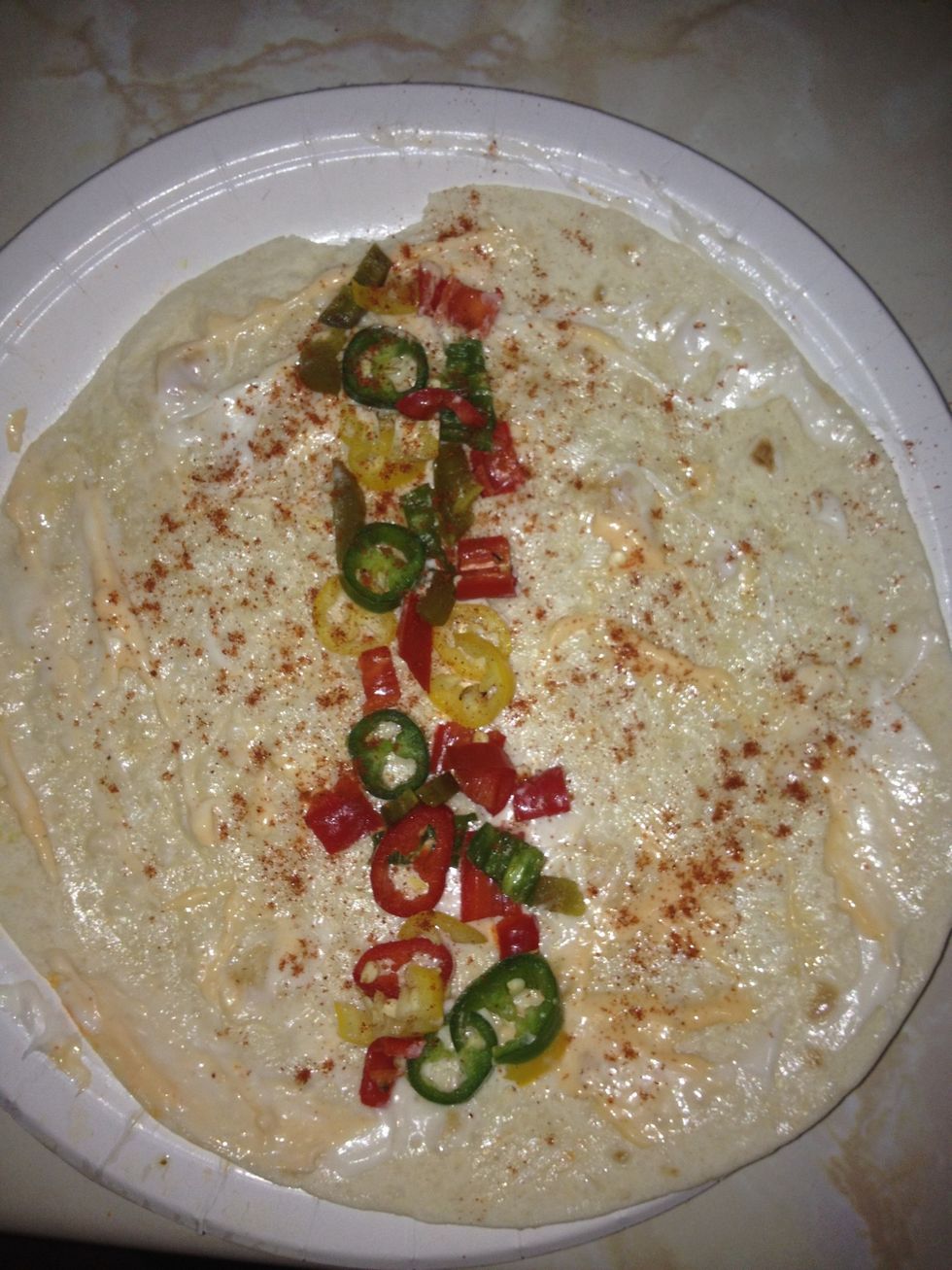 Add your chilli powder...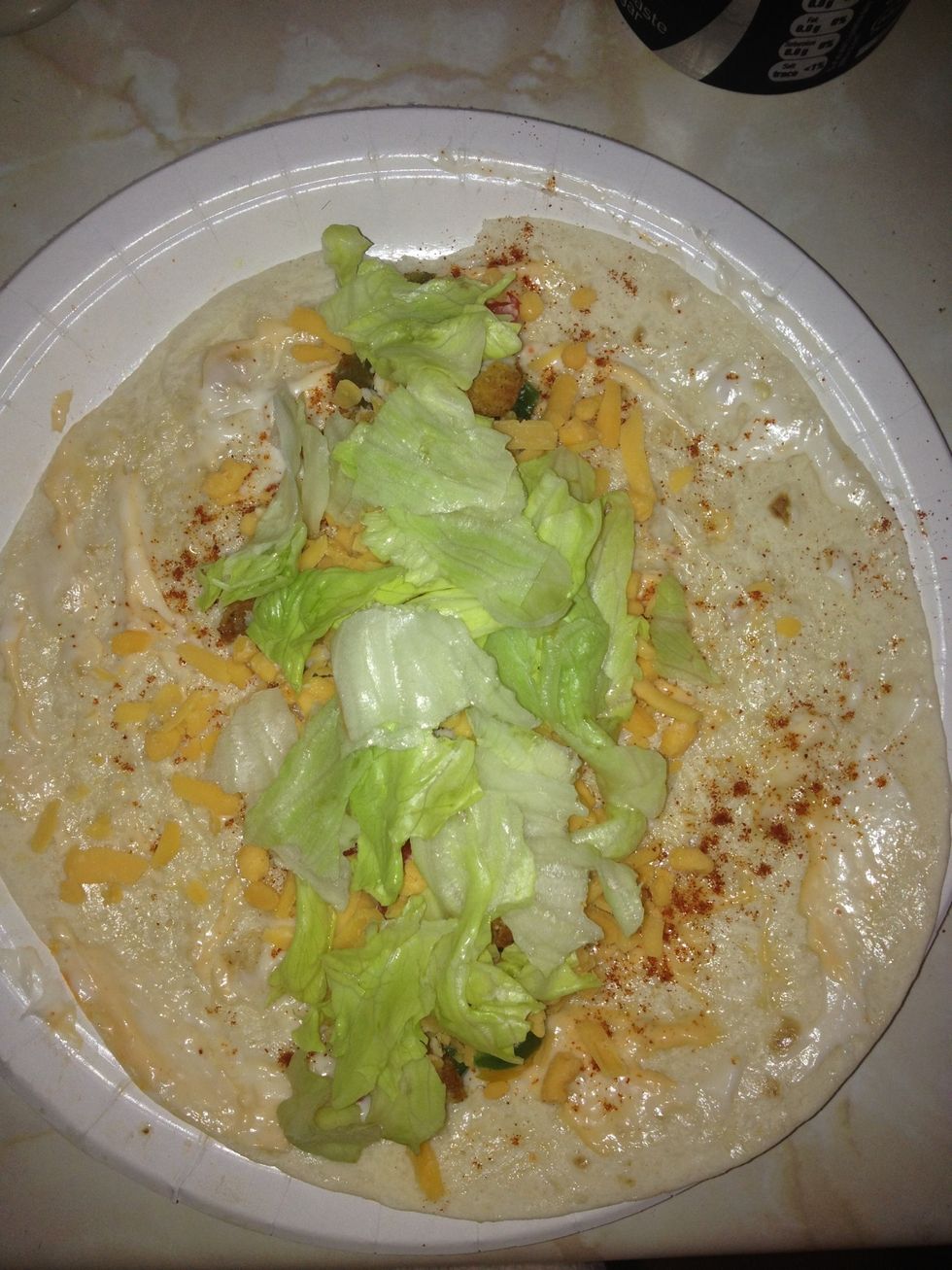 Followed by your lettuce and cheese. If you have cooked chicken , put this in now also, mine is on here but covered by the lettuce and cheese.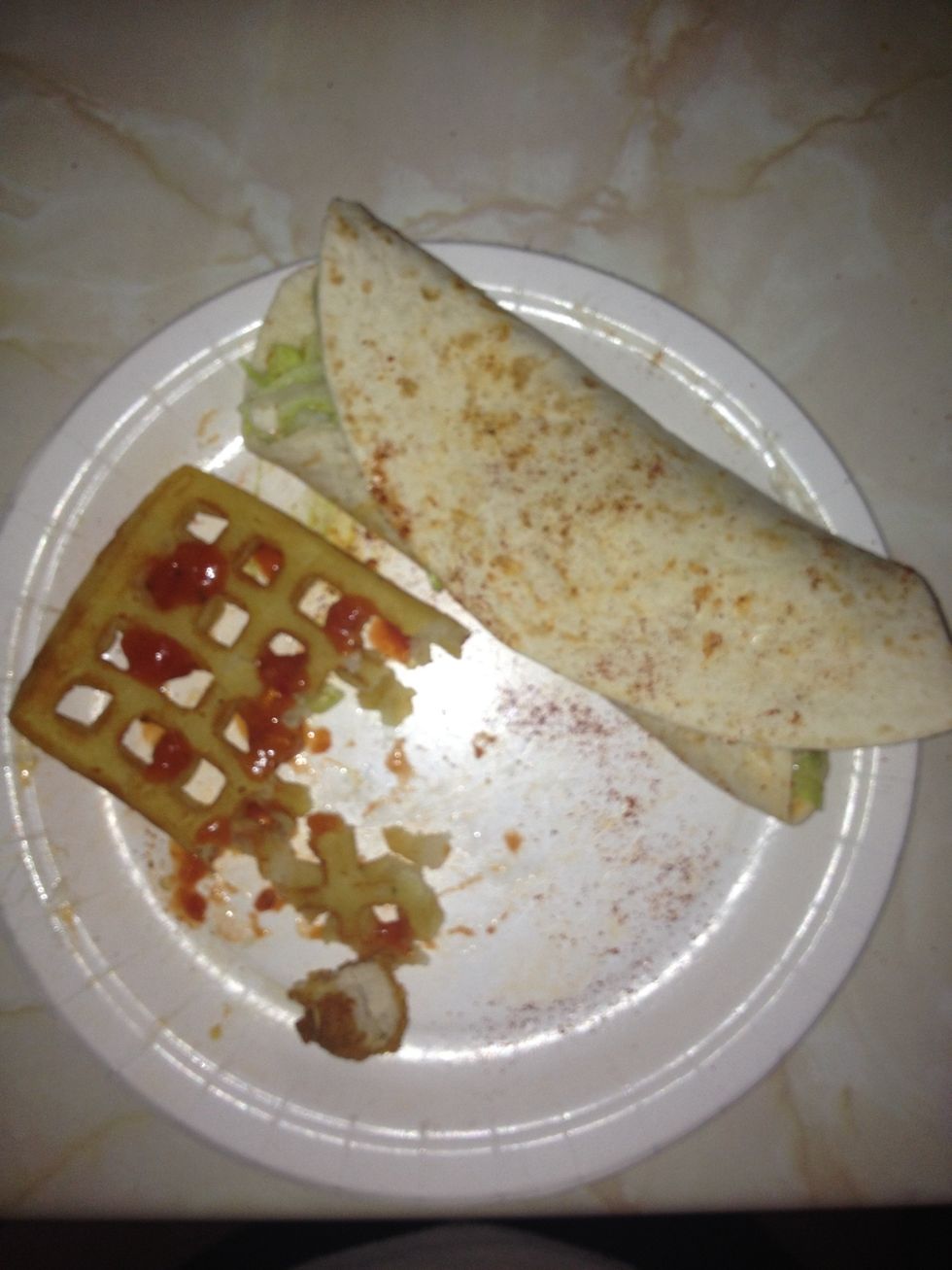 Close up your wrap,give another blast in the microwave for 30 seconds or u can toast in a sandwich maker if you wish, I made a waffle and poured some Italian chilli sauce over it, which adds spice to!
This is my dinner , trying to be a bit healthier :) and this all goes really well with cold orange juice as your mouth will probably be a little hot, hope you enjoy!! :)
1.0 Tortilla wrap
1.0 Jar of jalapeños
1.0 Bag of cheese
1.0 Red, green and yellow chile peppers
1.0 Taco dip
1.0 Jar of mayonnaise
1.0 Bag of lettuce
1.0 Jar of chilli powder
Chicken popcorn or dippers