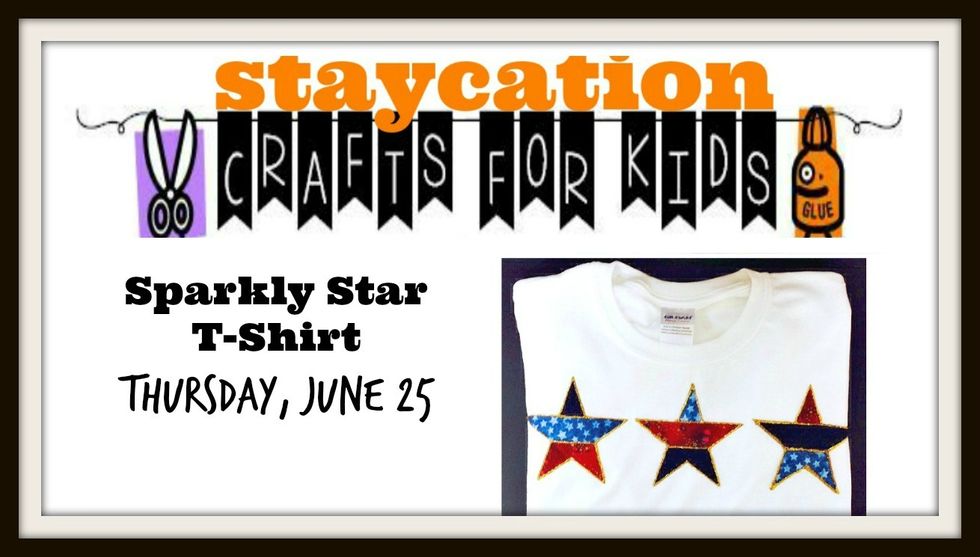 Print star template on 8.5" x 14" legal sized paper or tape pieces together if printing on smaller paper. Template: http://benfranklincraftswi.com/wp-content/uploads/2015/06/star-template-web.pdf
Trace 1 star on paper and cut out. Use this star as your pattern.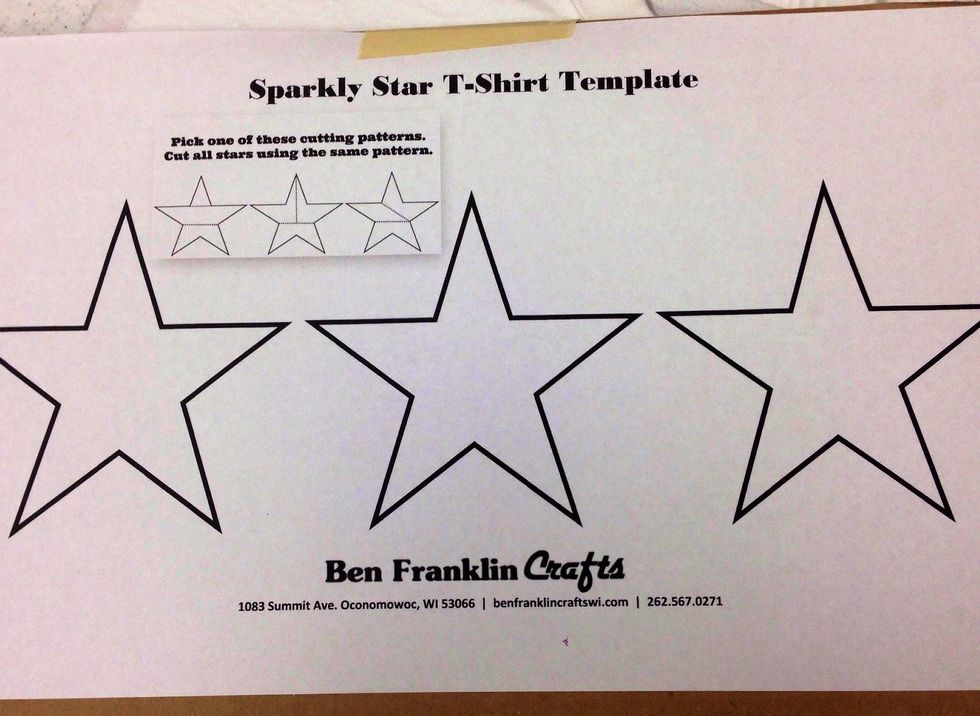 Tape layout template to cardboard, then insert cardboard between the front and back of the t-shirt.
You should be able to see the star outlines through the front fabric.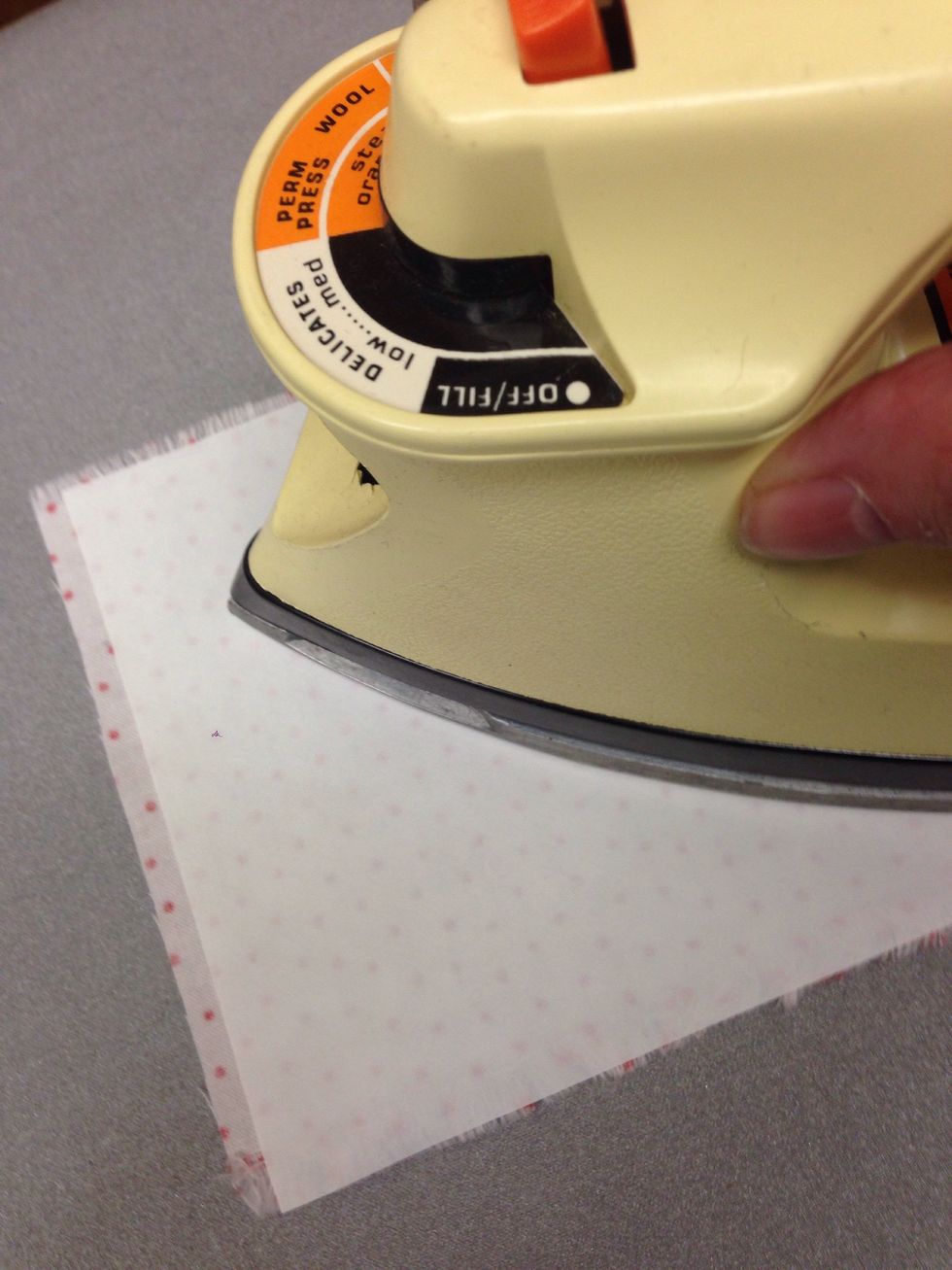 ADULT: Fuse Wonder Under pieces to wrong side of fabrics.
Trace star pattern onto the Wonder Under paper on the back of each fabric. Cut out.
Choose ONE of the cutting diagrams on the next 3 pages.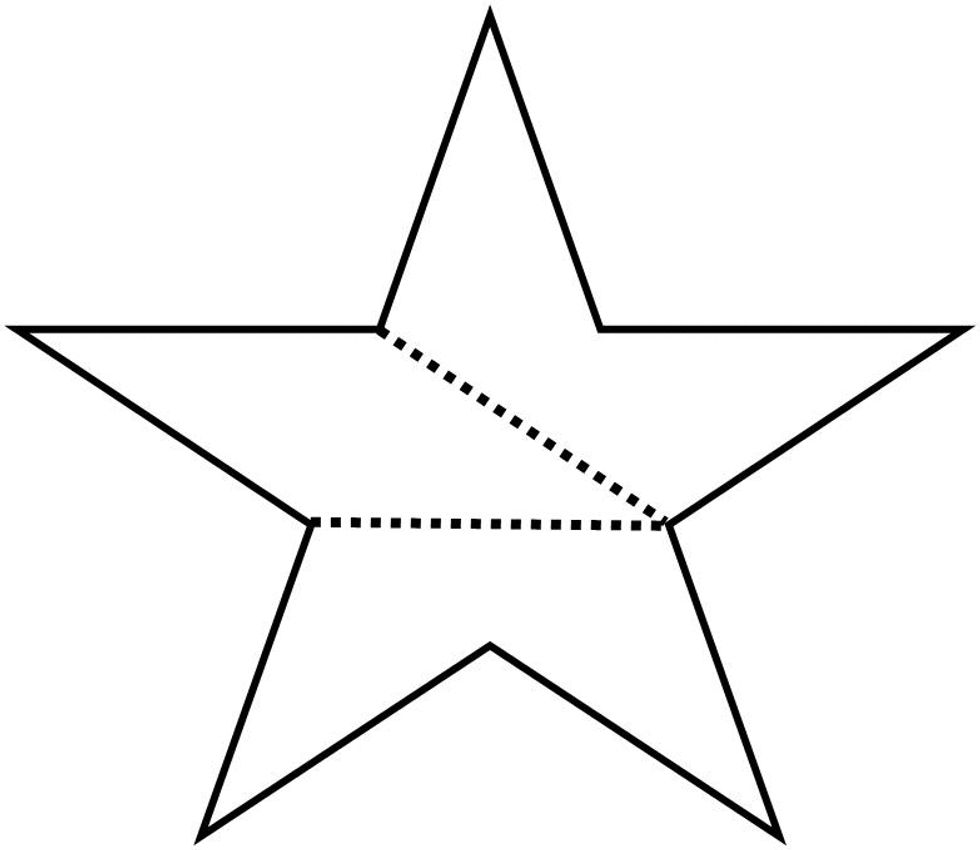 Cutting option 1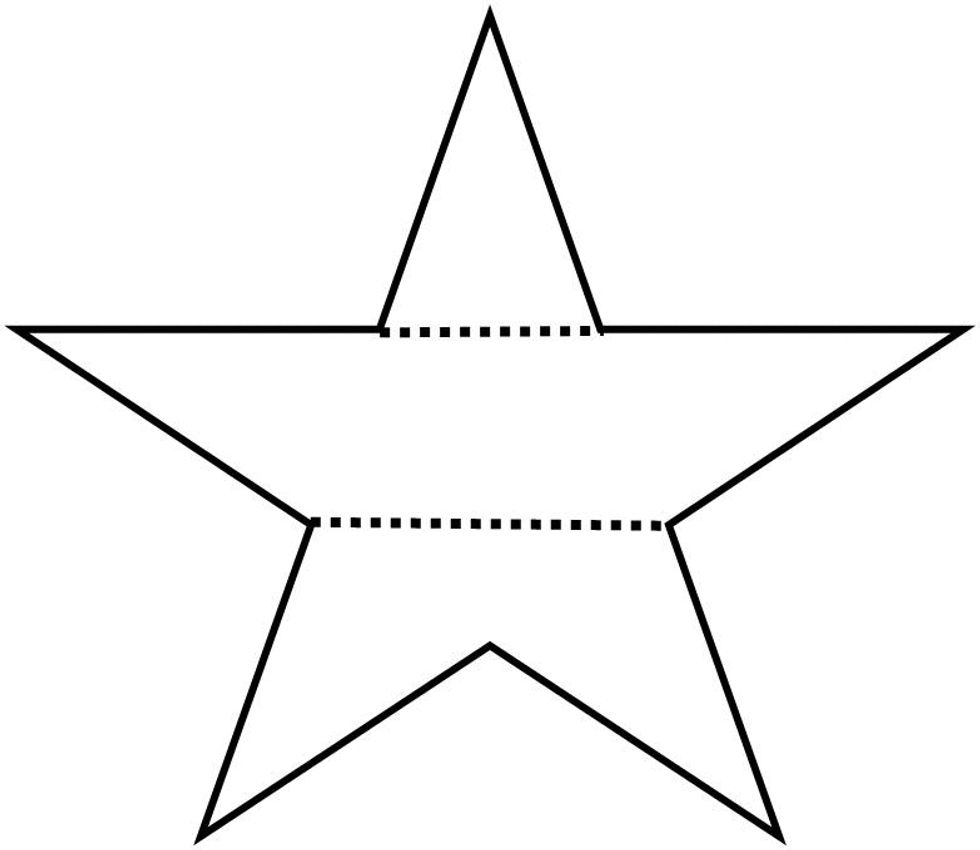 Cutting option 2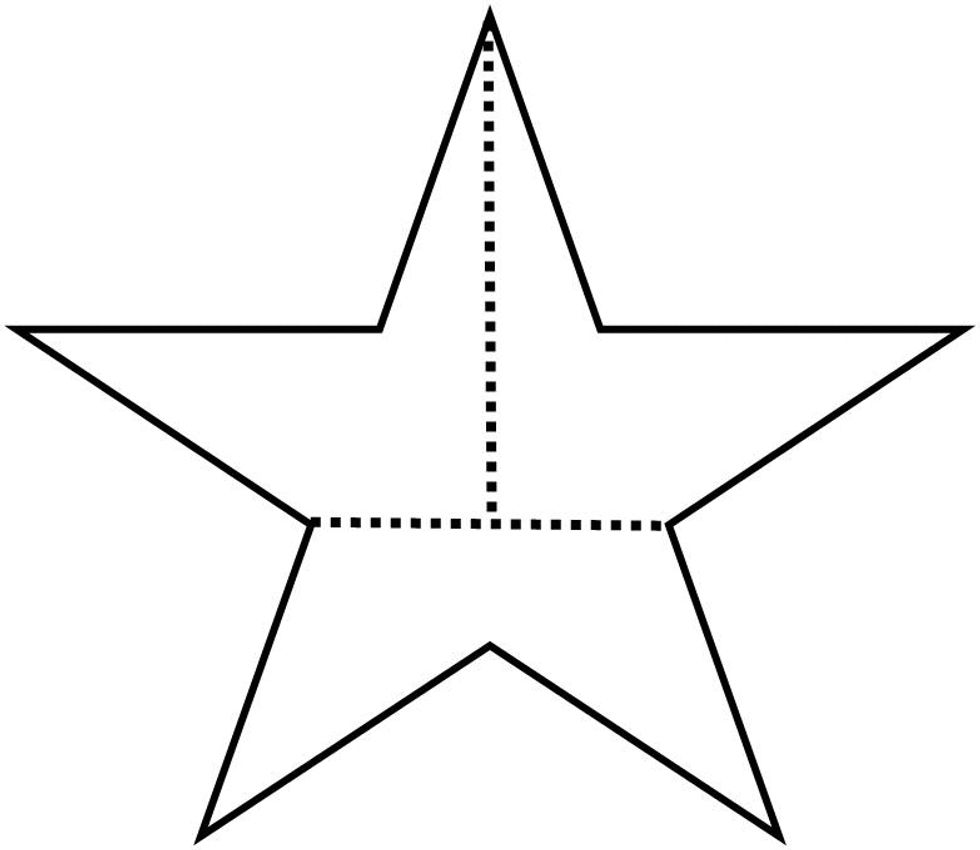 Cutting option 3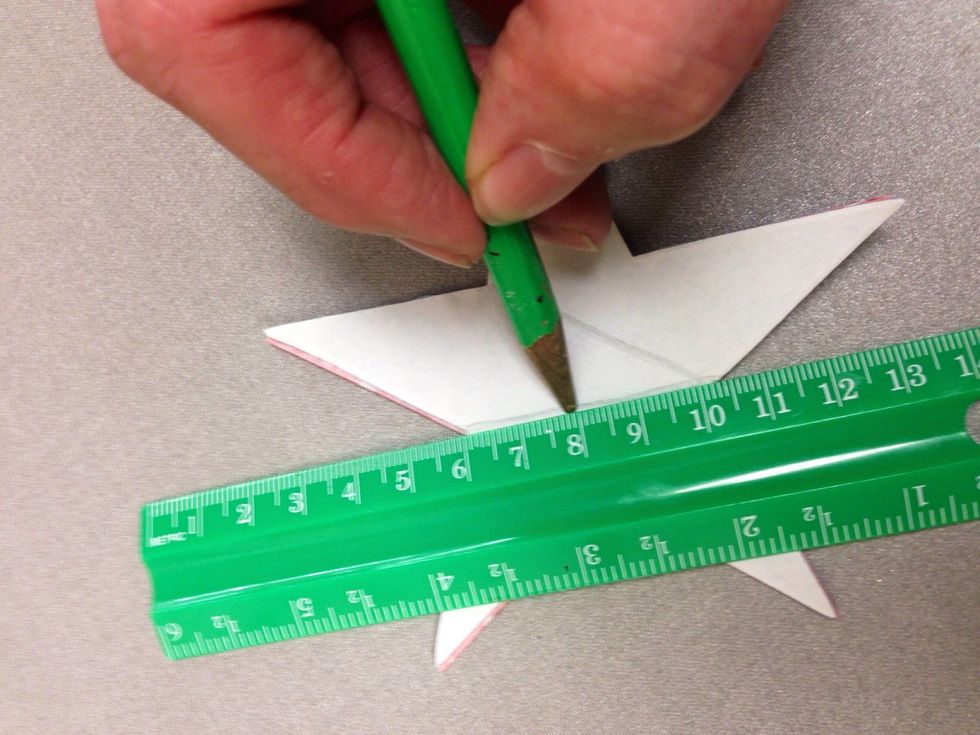 Use the pencil and ruler to draw cutting lines in the SAME PLACE on the back of each star.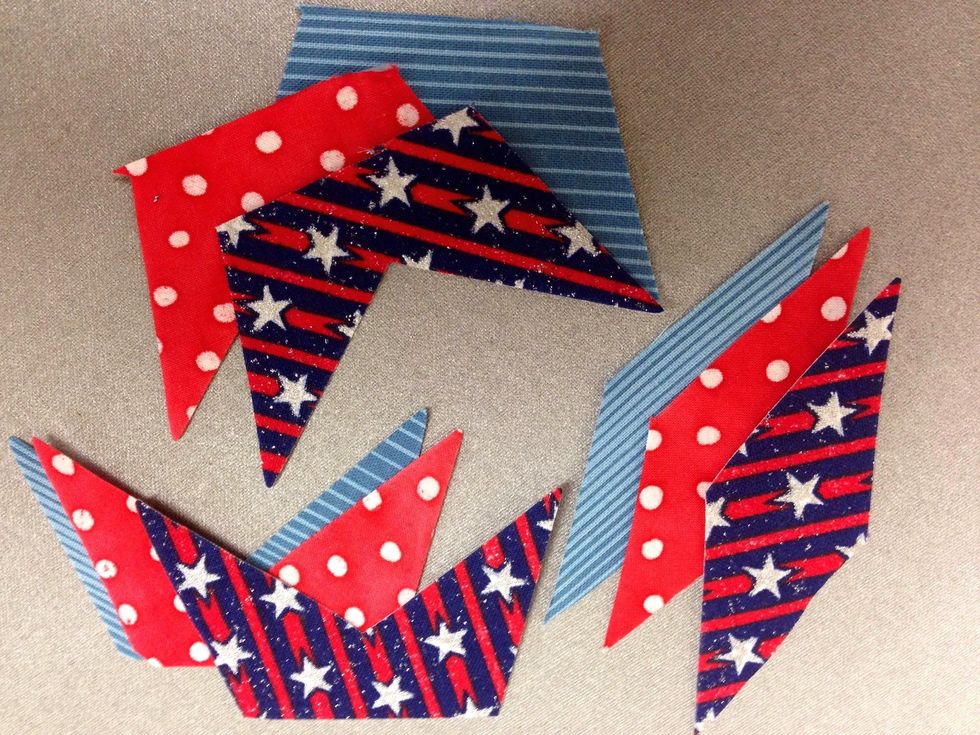 Cut the star pieces apart on the lines.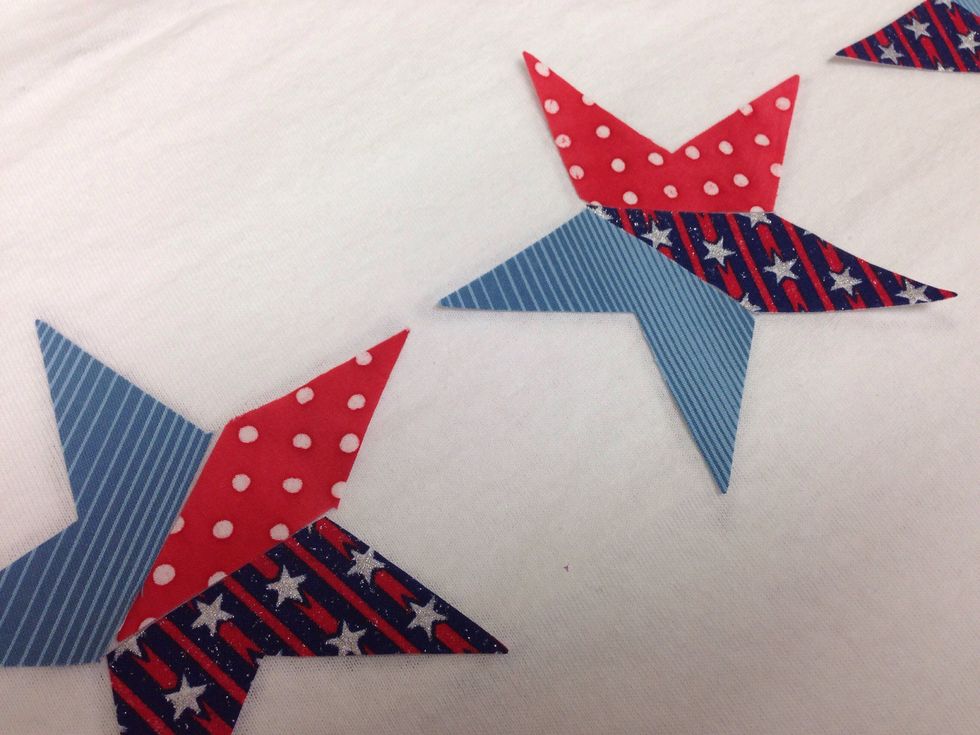 Working on the front of your t-shirt, reassemble the star pieces using 1 piece from each fabric for each star. Use the layout template to help line up the stars.
ADULT: Use hot iron to fuse star pieces in place.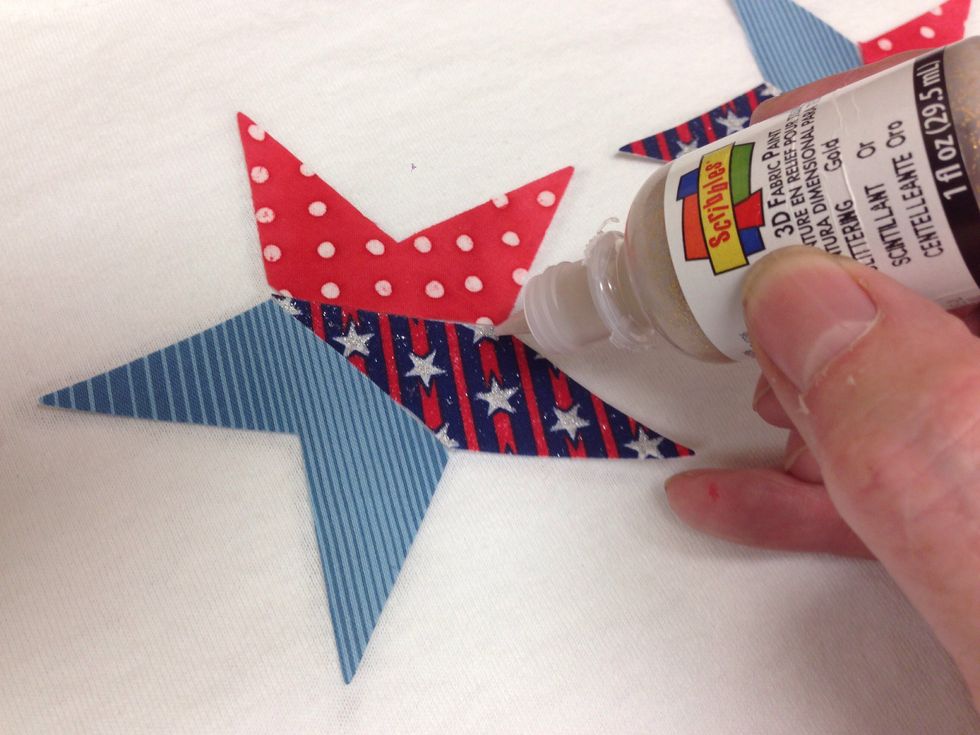 Use Scribbles paint to outline each section of the stars. Allow to dry overnight.
T-Shirt Washing Directions: Allow your T-shirt to dry for 24 hours, and then wait 72 hours before washing.
When washing: turn shirt inside out, wash in warm water. Hang to dry. Do not put it in a dryer unless you're only drying on "air dry" with no heat. Drying with heat can cause cracking.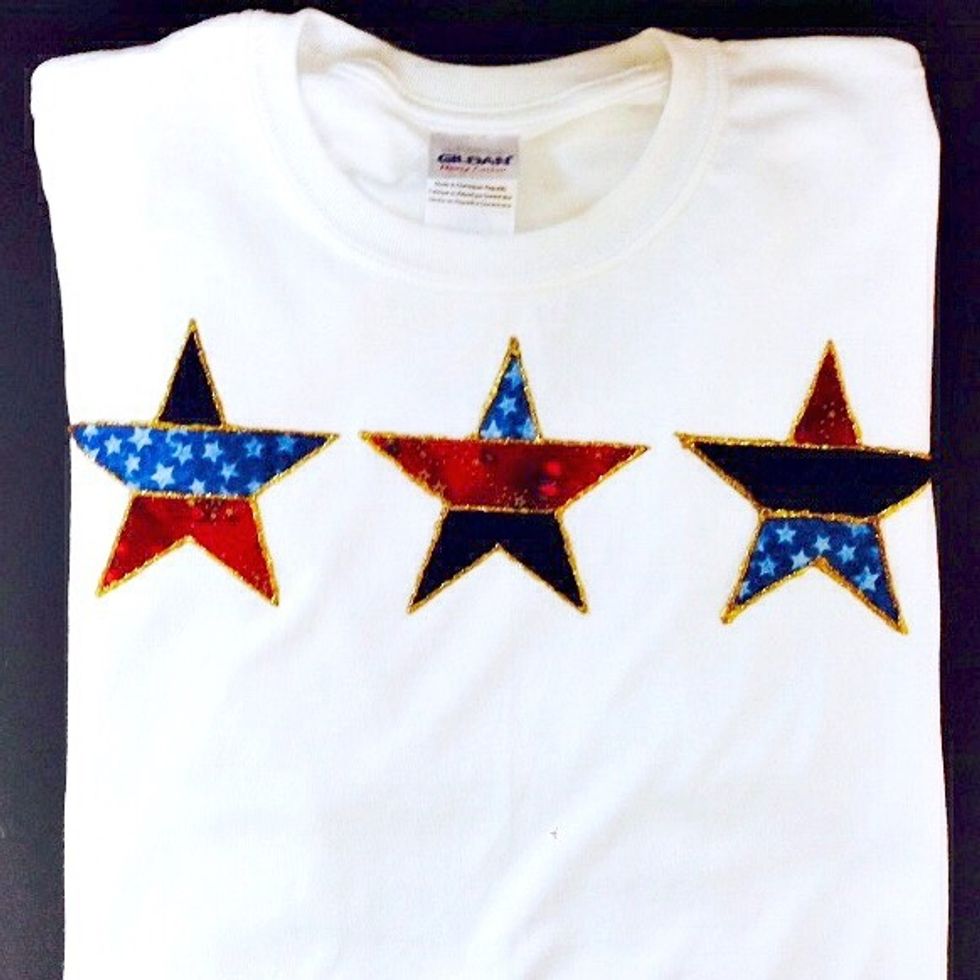 Enjoy wearing your Sparkly Star T-Shirt on July 4th and all summer long!
We hope you enjoyed this Staycation Crafts for Kids Project! Please share a photo of your t-shirt on our Facebook page: https://www.facebook.com/pages/Ben-Franklin-Crafts/333747557922
1.0 White T-shirt, prewashed & dried
1/8yd each of 3 different red/white/blue fabrics
1/8yd Wonder Under - cut into 3 pieces
1.0 Scribbles 3D Fabric Paint - gold or silver
Star template - free download
Cardboard to fit inside of t-shirt
Ruler
Paper & pencil
Masking tape
Scissors
Iron & ironing board - to be used by adults
Ben Franklin Crafts
Our mission is to bring people of all ages together to explore their creative potential. Visit us online or call 262.567.0271 for more info.