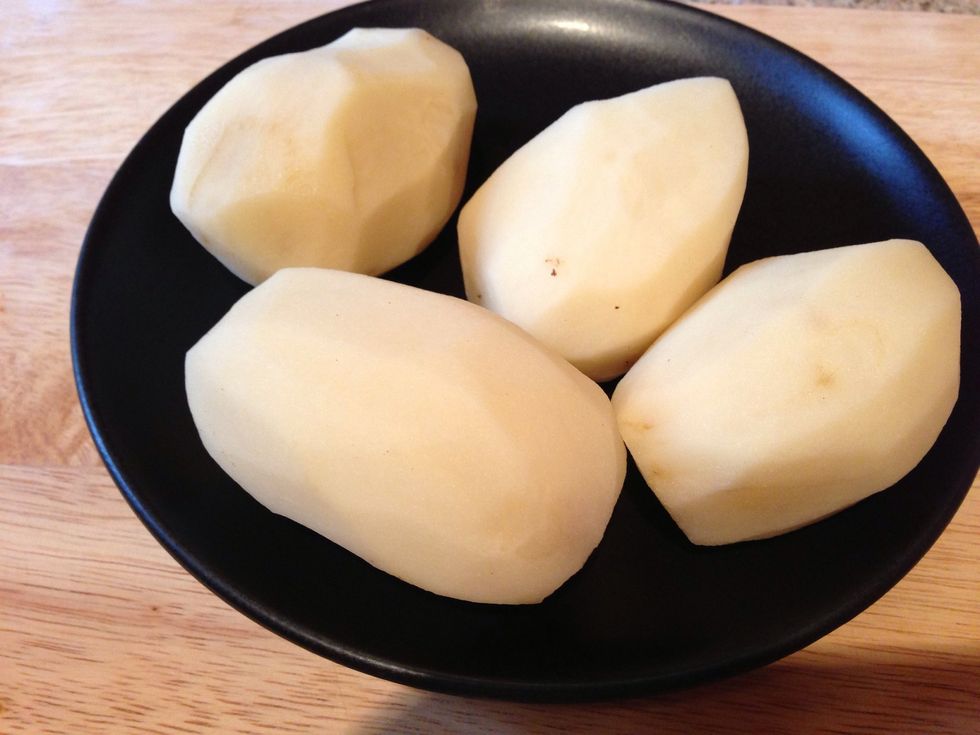 Peel your potatoes and slice them into 1/4 inch thick rounds. Heat your oven to 375 F.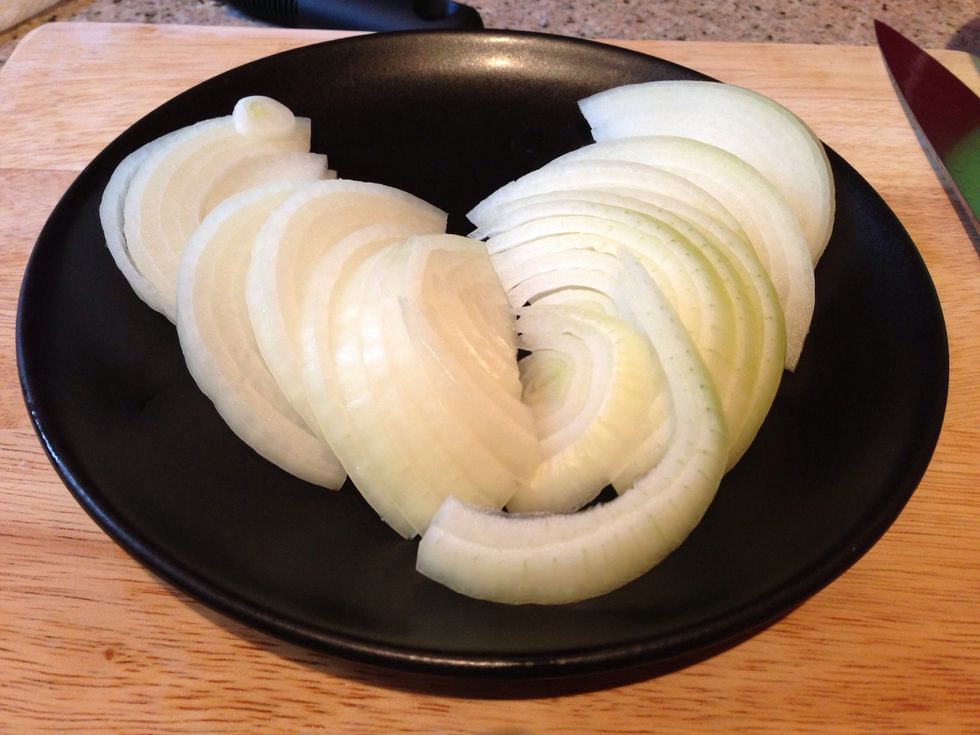 Heat the oil in a non-stick skillet and cook the onions and potatoes over medium-low heat for 15-20 minutes or until soft, but not browned. Add a pinch of salt while cooking.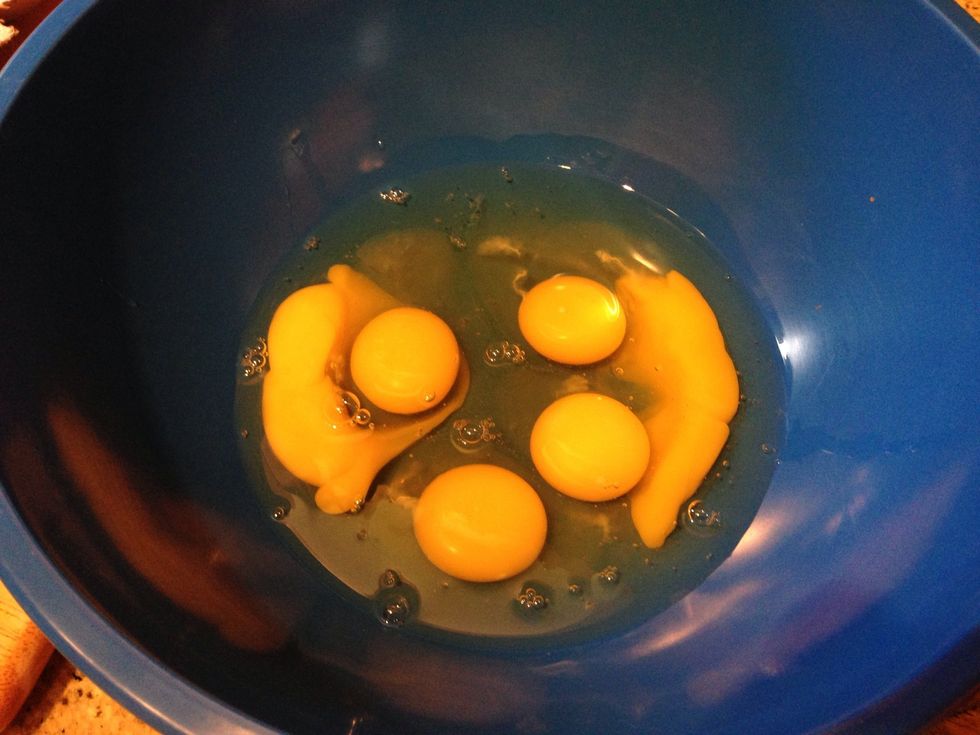 Beat your eggs until they're smooth. Add a dash of salt and pepper
Using a slotted spoon, remove the potato and onion mix from the skillet and gently mix with the egg mixture, taking care not to break the potatoes. Reserve the oil, wipe the skillet down.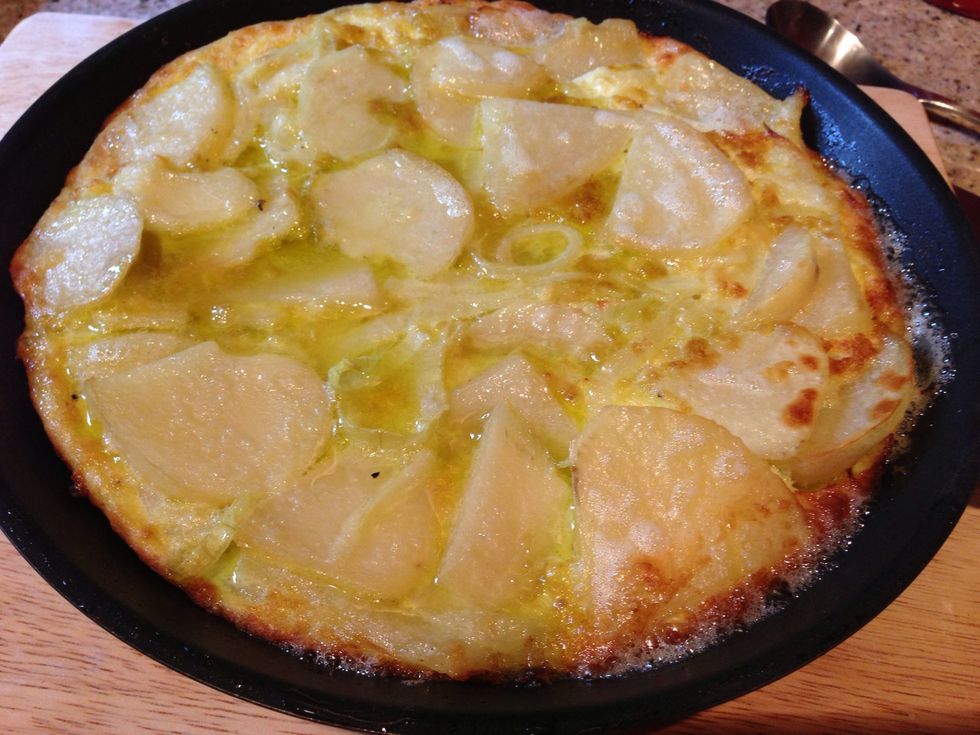 Heat up 3 tablespoons of the reserved oil over medium heat and cook the egg and onion mixture for 2 minutes, then put your skillet in the oven for 15-20 minutes.
Broil the tortilla for the last two minutes until the top is lightly browned, then remove from the oven.
Carefully flip the tortilla onto a large plate. Garnish with some greens and a few sprinkles of smoked paprika if you like. Wait about 20 minutes before serving.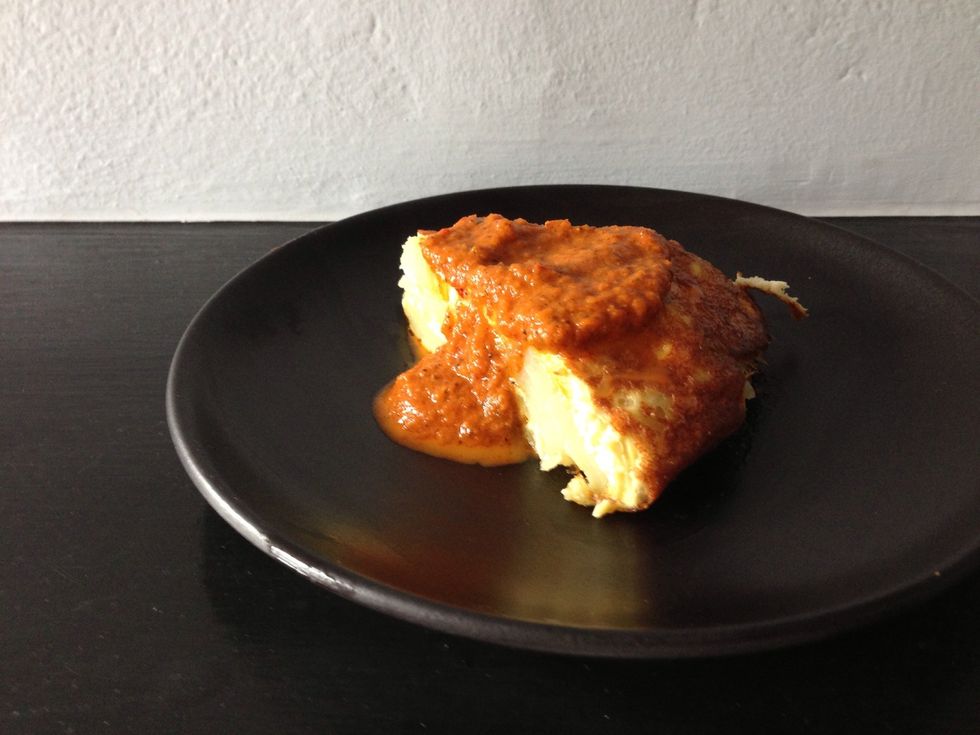 Serve with a spicy tomato salsa or by itself.
4.0 large potatoes, peeled and sliced
1.0 red or yellow onion
6.0 Eggs
Salt and pepper to taste
Smoked paprika (optional)
1.0c Olive oil