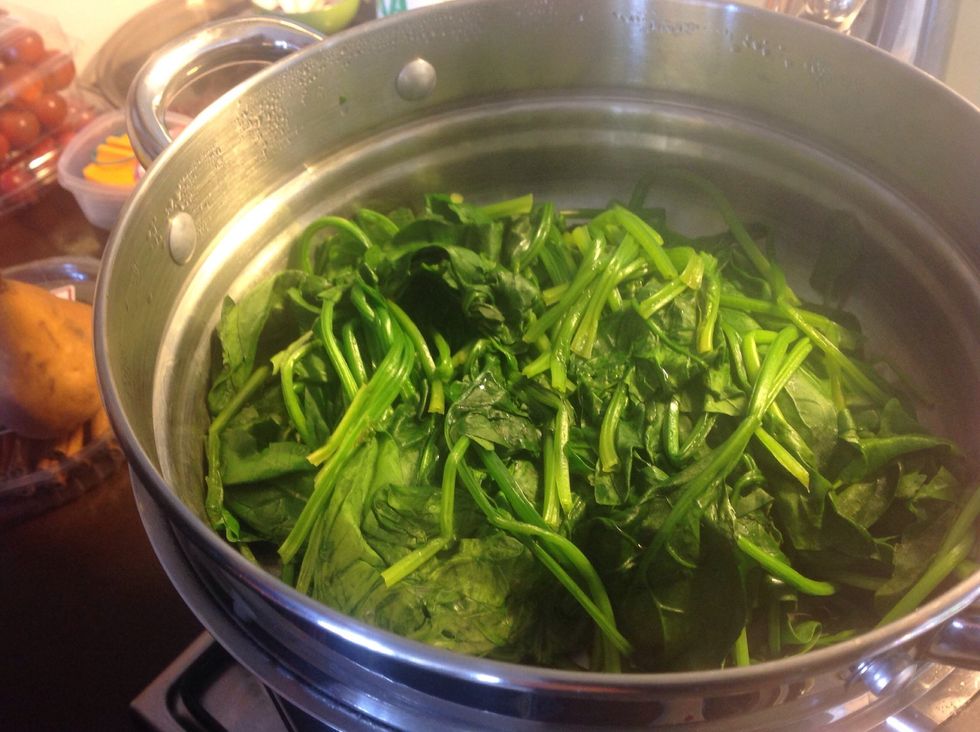 Wash, steam and then squeeze the water out of the spinach with a dry clean tea towel.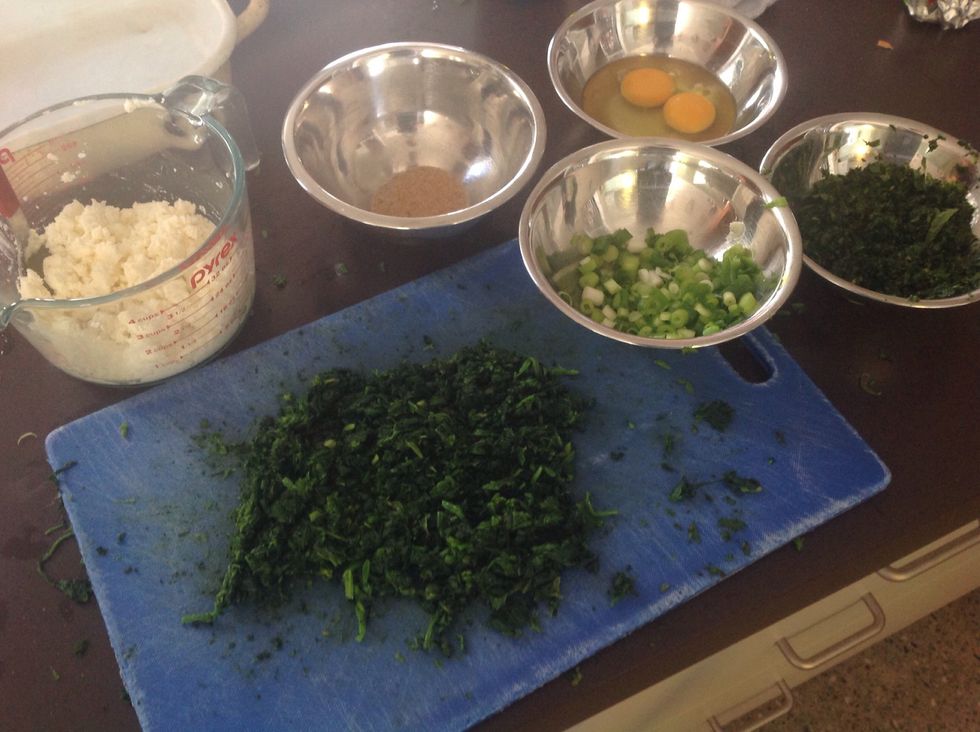 Prepare all the ingredients by chopping, crumbling and cracking.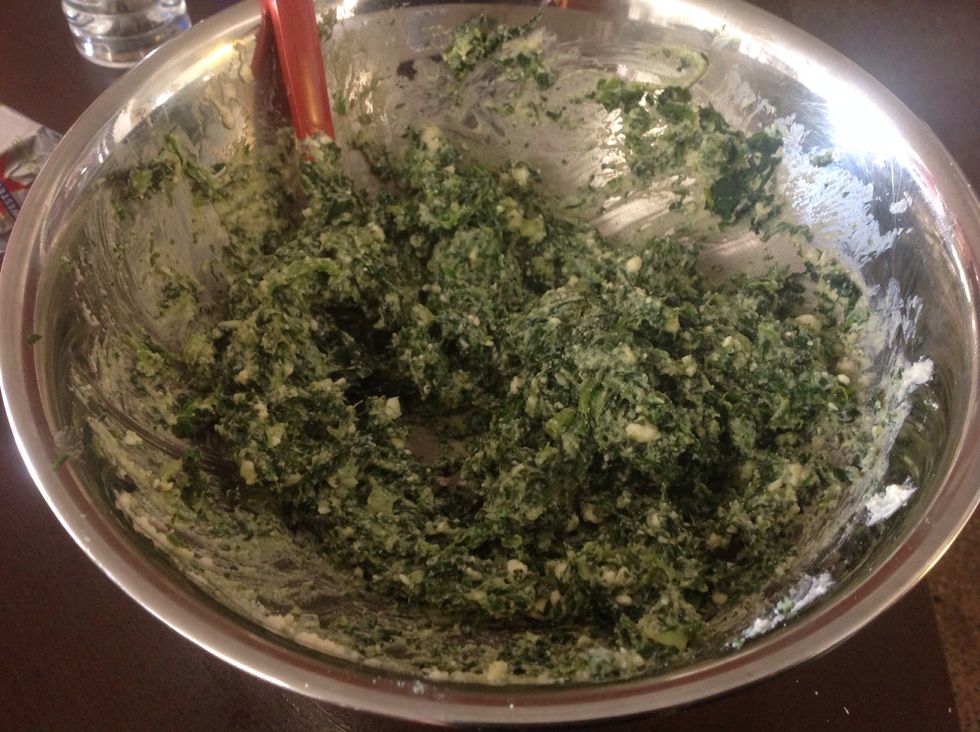 Mix the cheese, spinach,egg, nutmeg, mint, parsley and spring onion in a large bowl.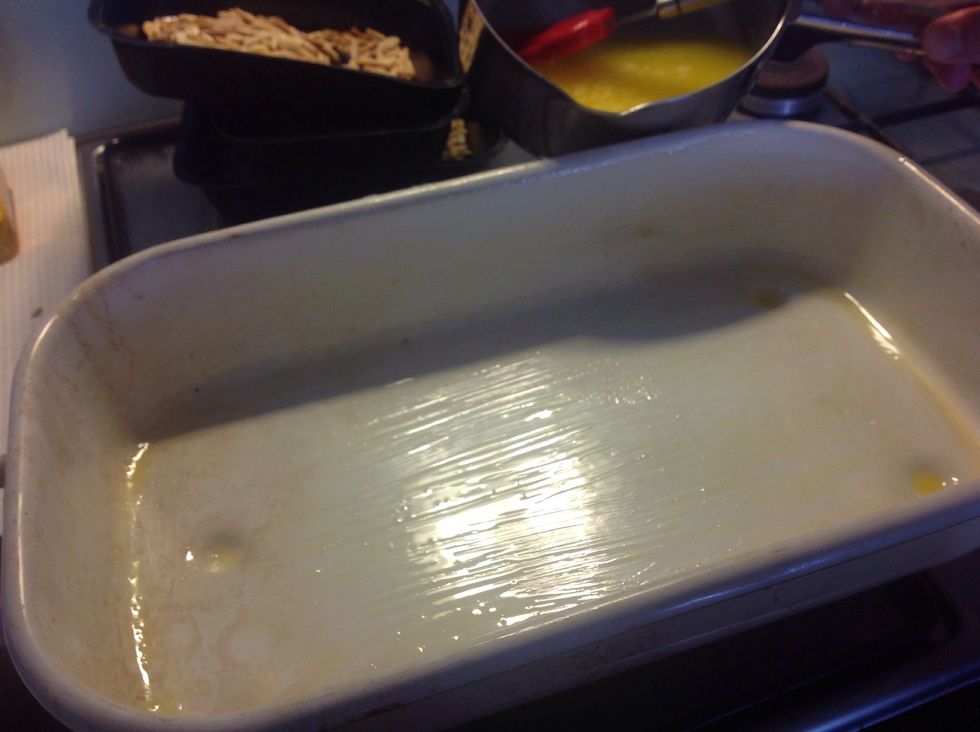 Grease a baking dish that's 28cm x 18cm x 8cm.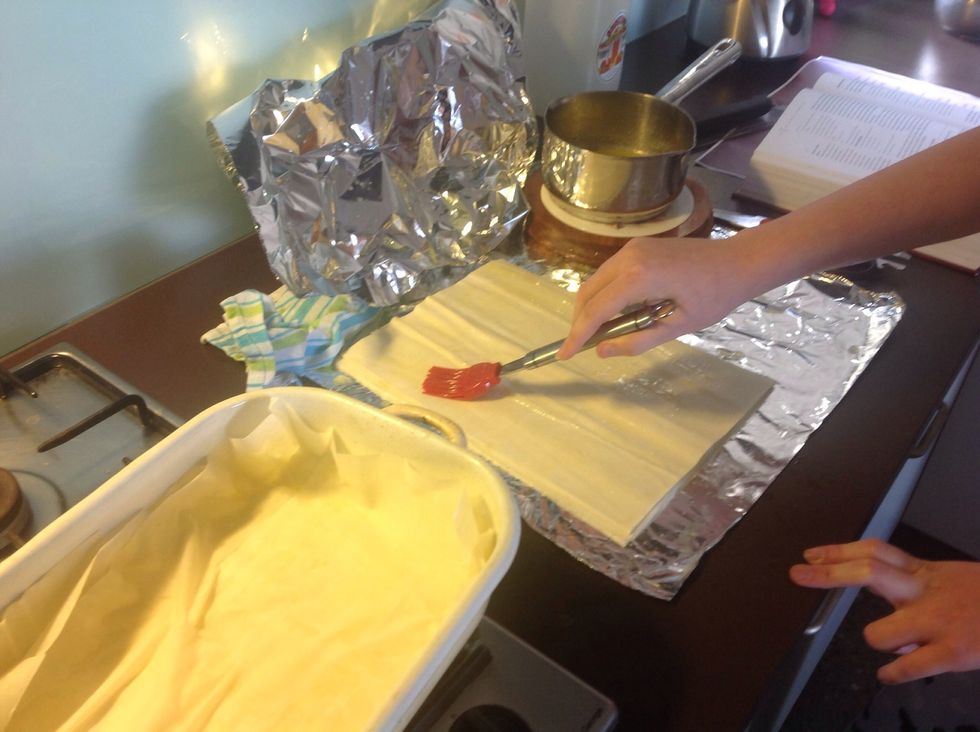 Cut the 10 film sheets in half and then use the melted butter to coat the sheets. Then place the sheets inside the baking dish. Place half of the sheets in the bottom layer.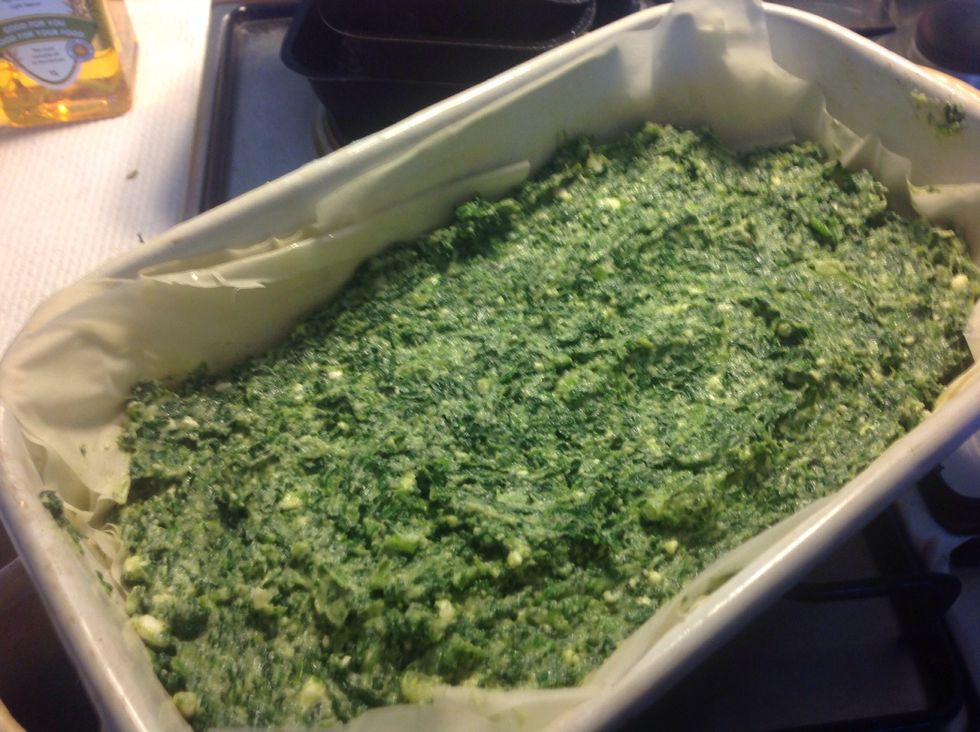 Place the mixture on top of the pastry and spread so it fills the whole dish.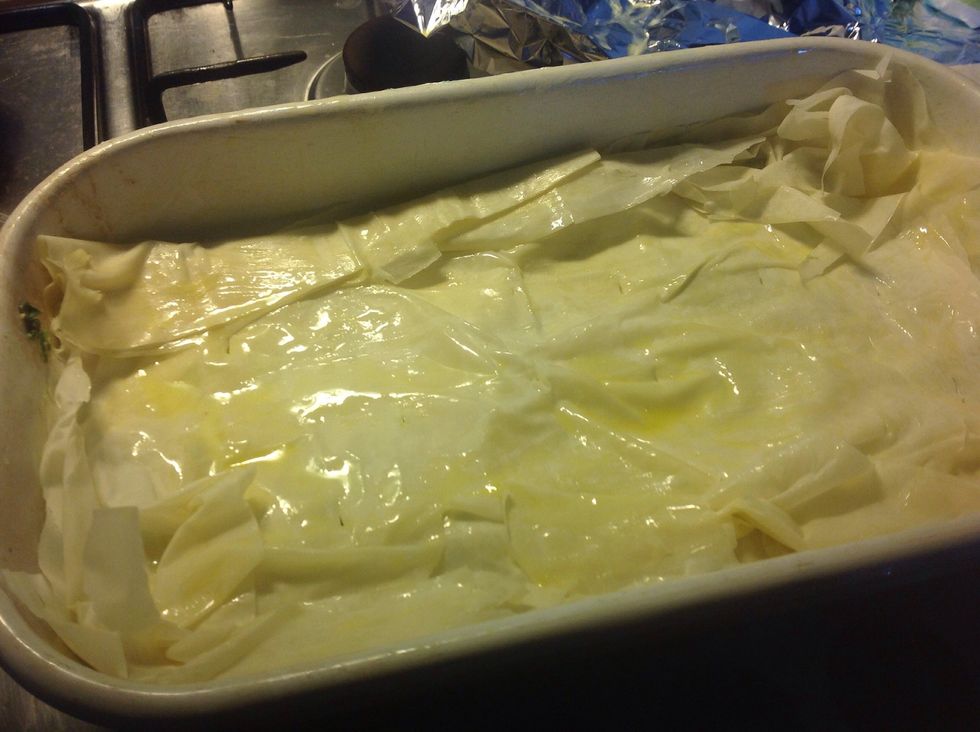 Add the remaining pastry on top and give the top layer one final coat of butter. Poke small holes into the dish so that the heat can escape.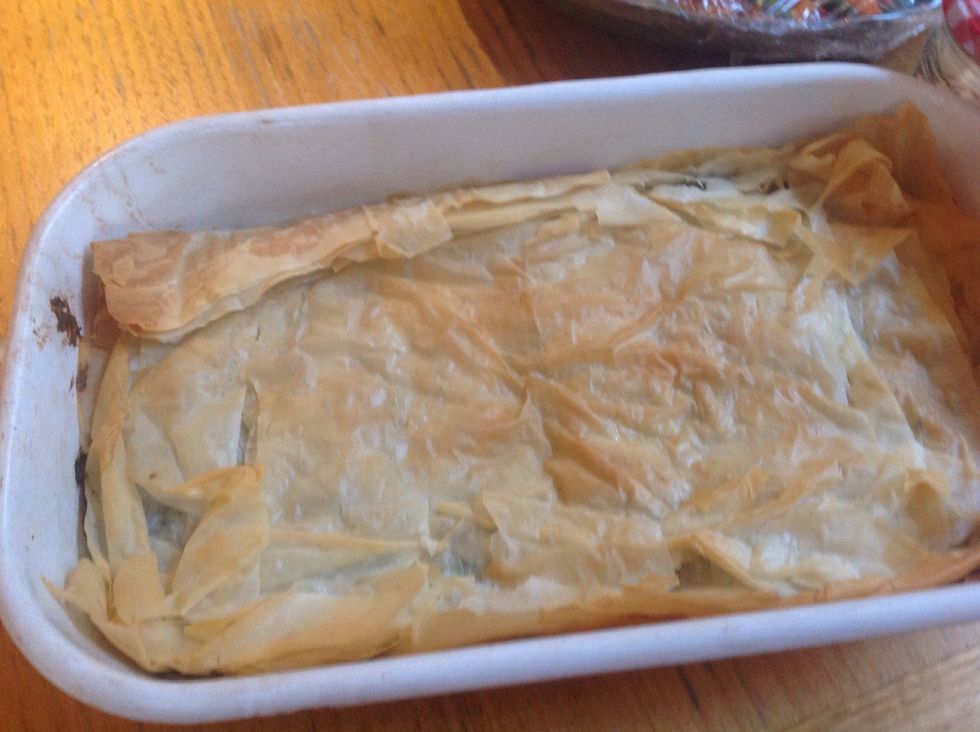 Bake for 1 hour or until golden. Serve warm or cold.
2.0 Spring Onions
1.0Tbsp Olive oil
1.0bnch Spinach (steamed, washed dried and finely chopped)
2.0Tbsp Chopped mint
2.0Tbsp Parsley
2.0 Eggs
Grated nutmeg
125.0g Fetta
125.0g Ricotta
60.0g Parmesan
120.0g Unsalted butter melted
10.0 Filo pastry sheets