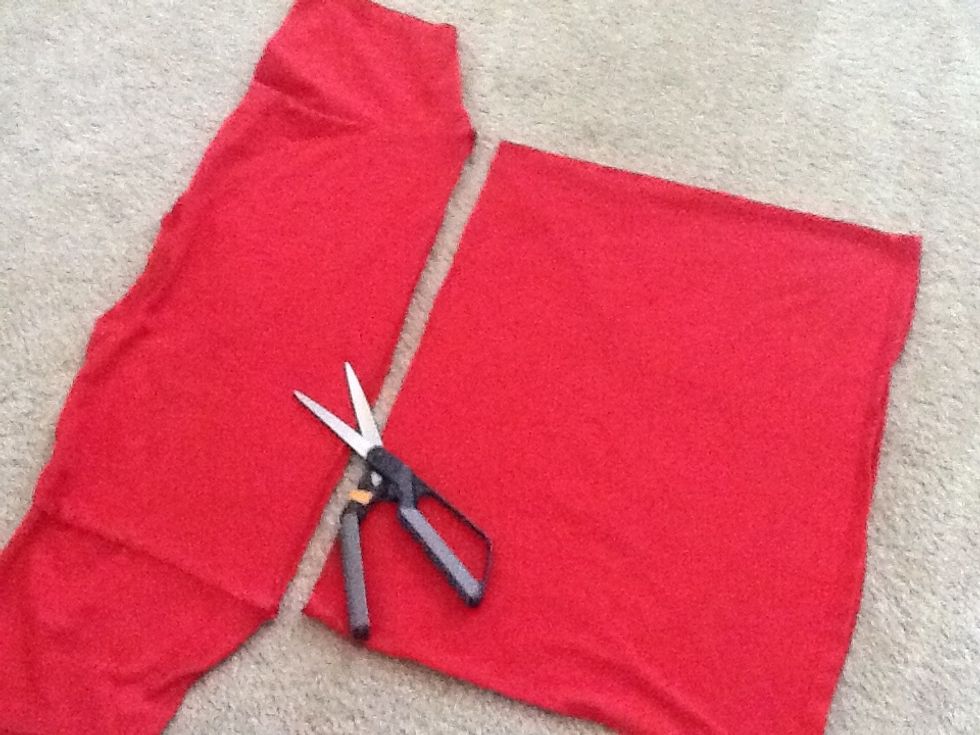 Cut t-shirt just below the sleeves.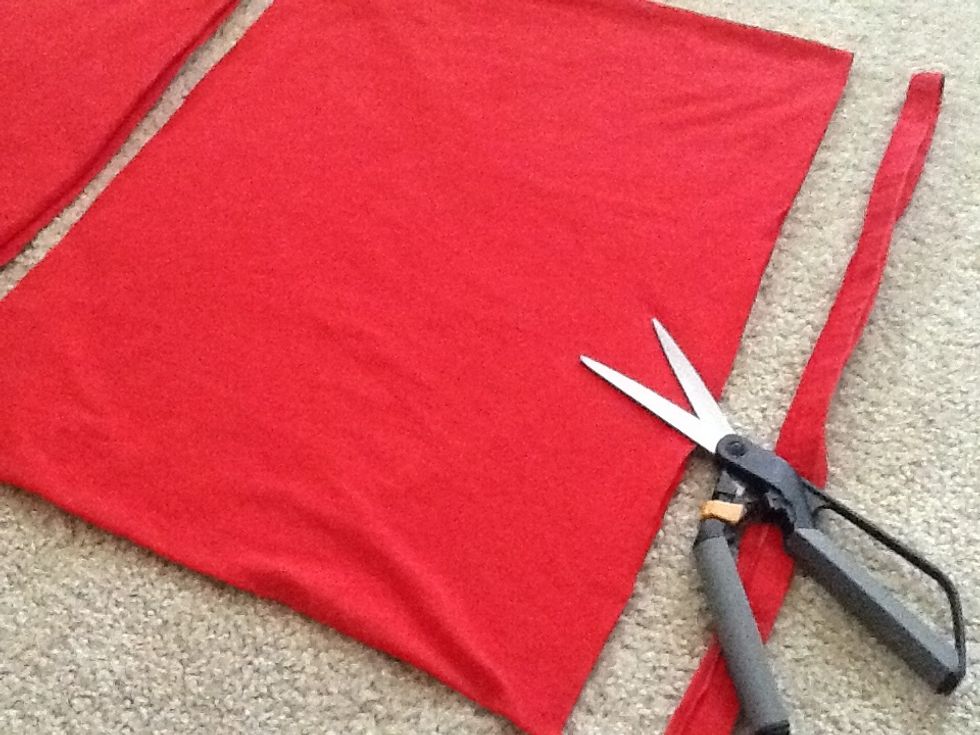 Now cut the seam.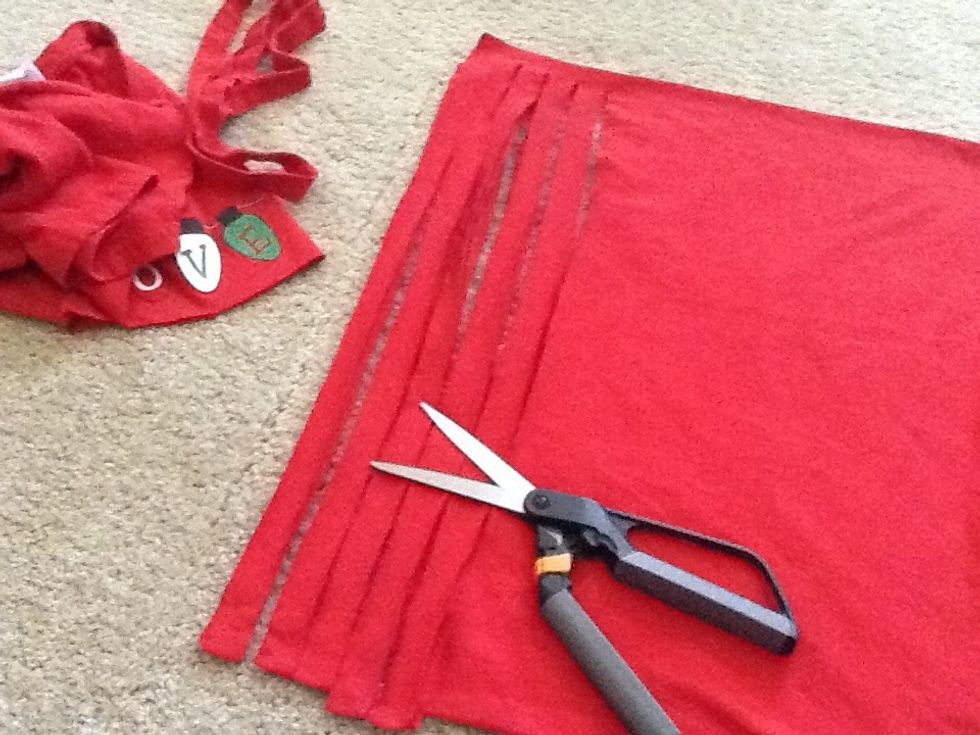 Cut 3/4-1" strips from one side of the shirt ALMOST to the other side. Be sure to stop cutting about 1" from the other side!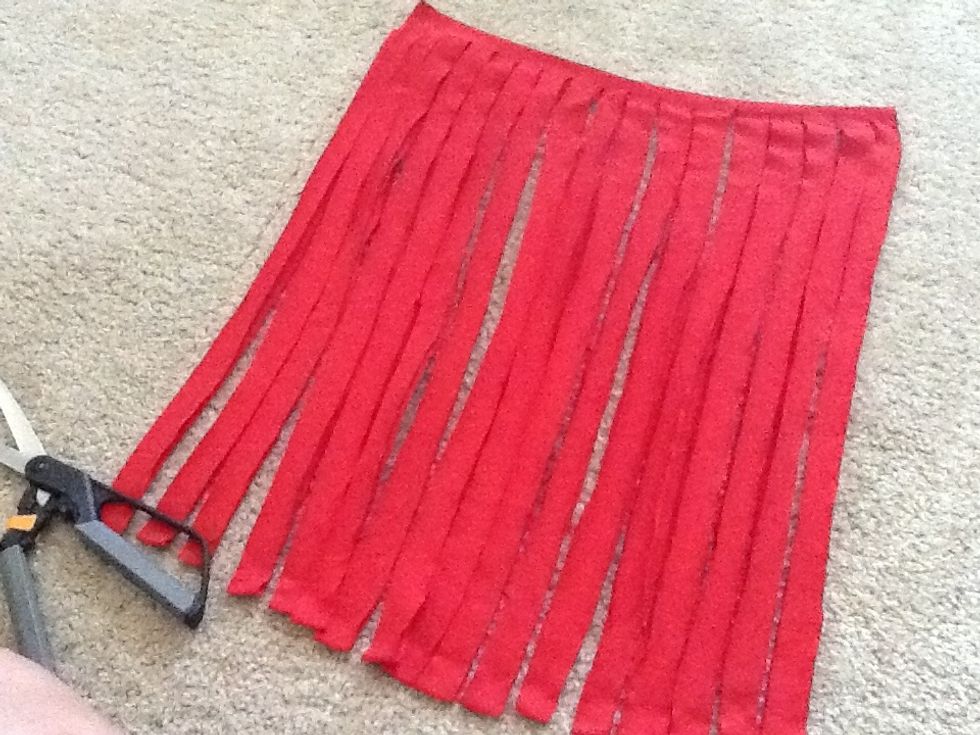 When you've finished, you'll have about 15-20 strip, depending on the length of the shirt. The longer the shirt, the more strips you will yield.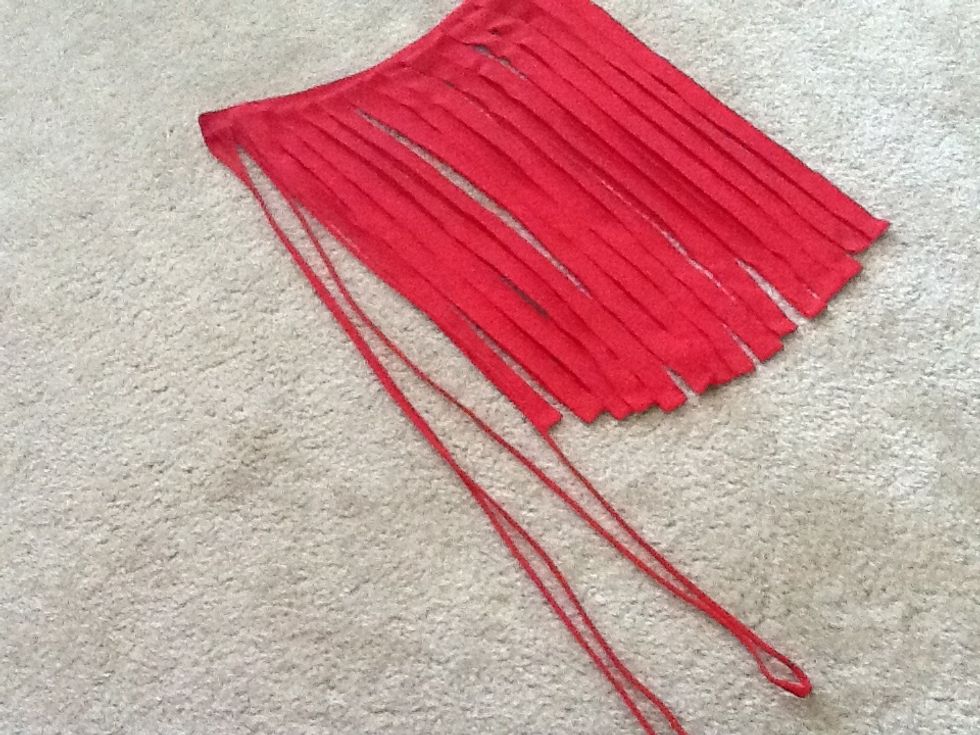 Begin stretching each strip. The strips will become strands of spaghetti.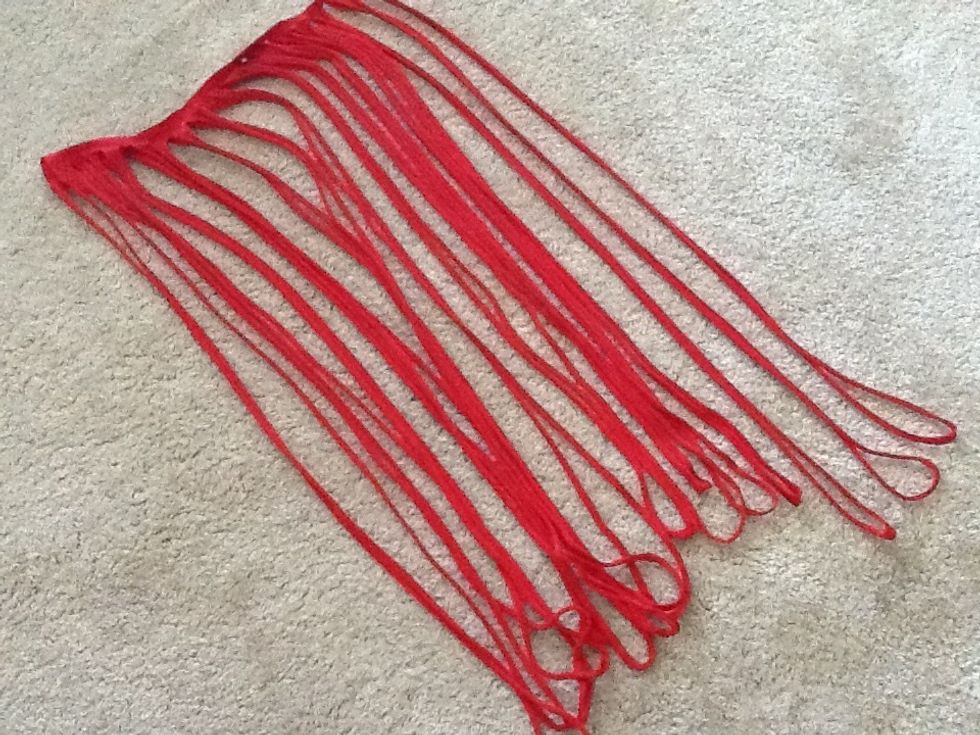 Now you have spaghetti!
Wear it long,
doubled up,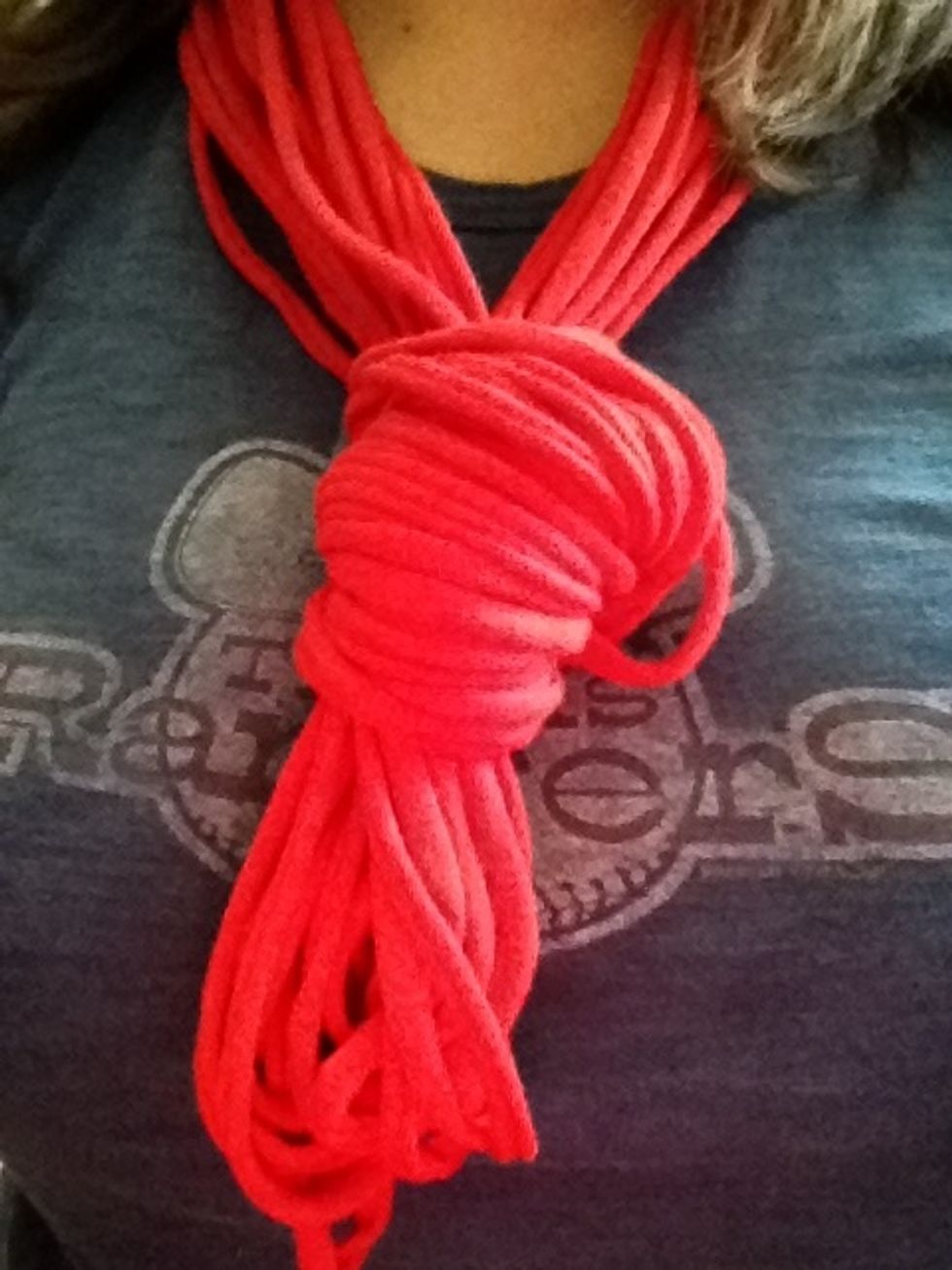 knotted at the end,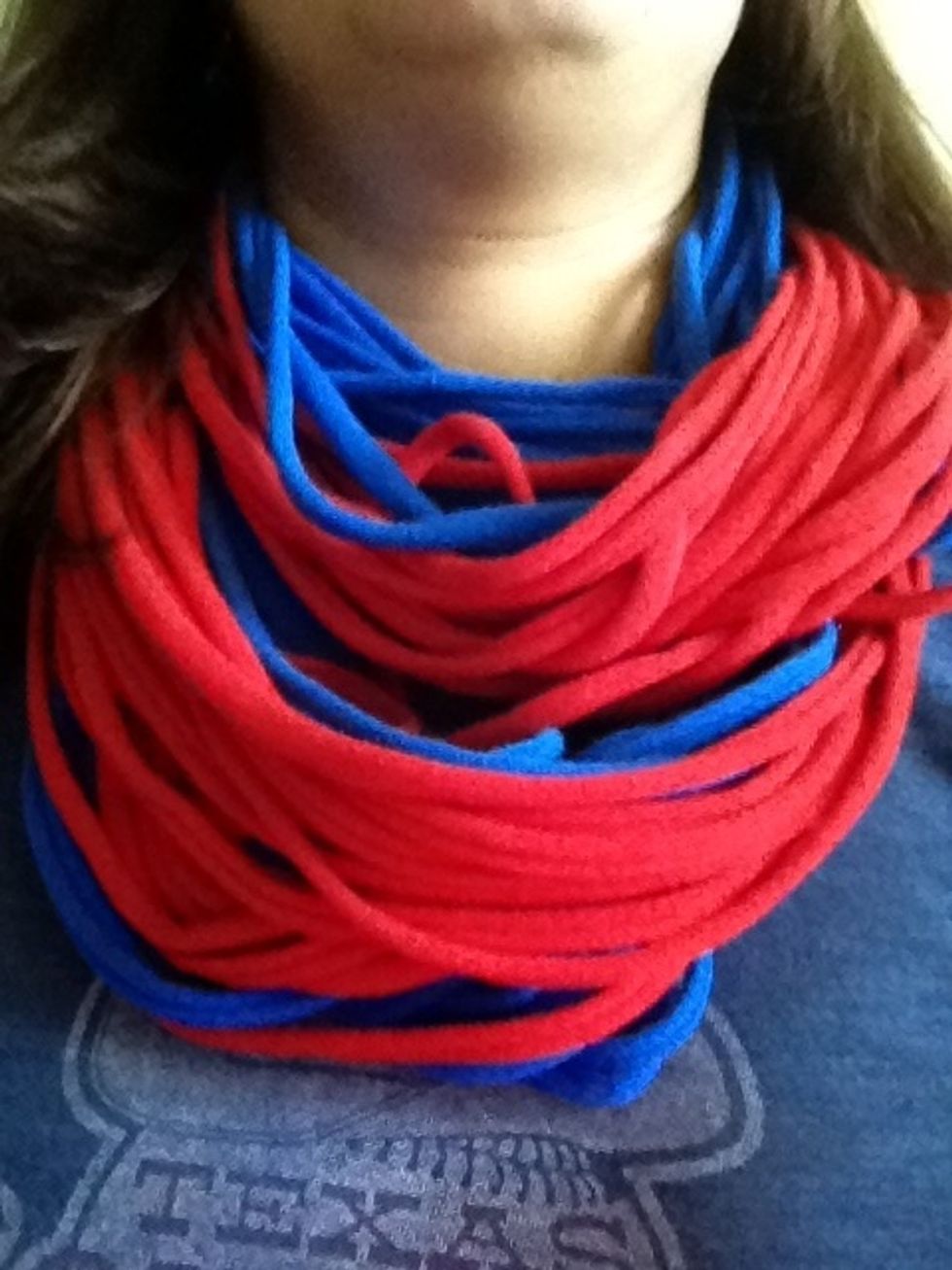 or even layer with another spaghetti scarf! (Great way to show your team spirit, right?!)
1.0 Old cotton t-shirt, even one with graphics
Scissors