Supplies :)! Also click the photo to view all the amounts of everything you need. But I couldn't fit the last ingredient which is 2 tablespoons of fresh parsley.
Pretty great stuff! Souvlaki is a family favorite the flavors are just amazing and you really can't go wrong with a nice souvlaki pita wrap :)!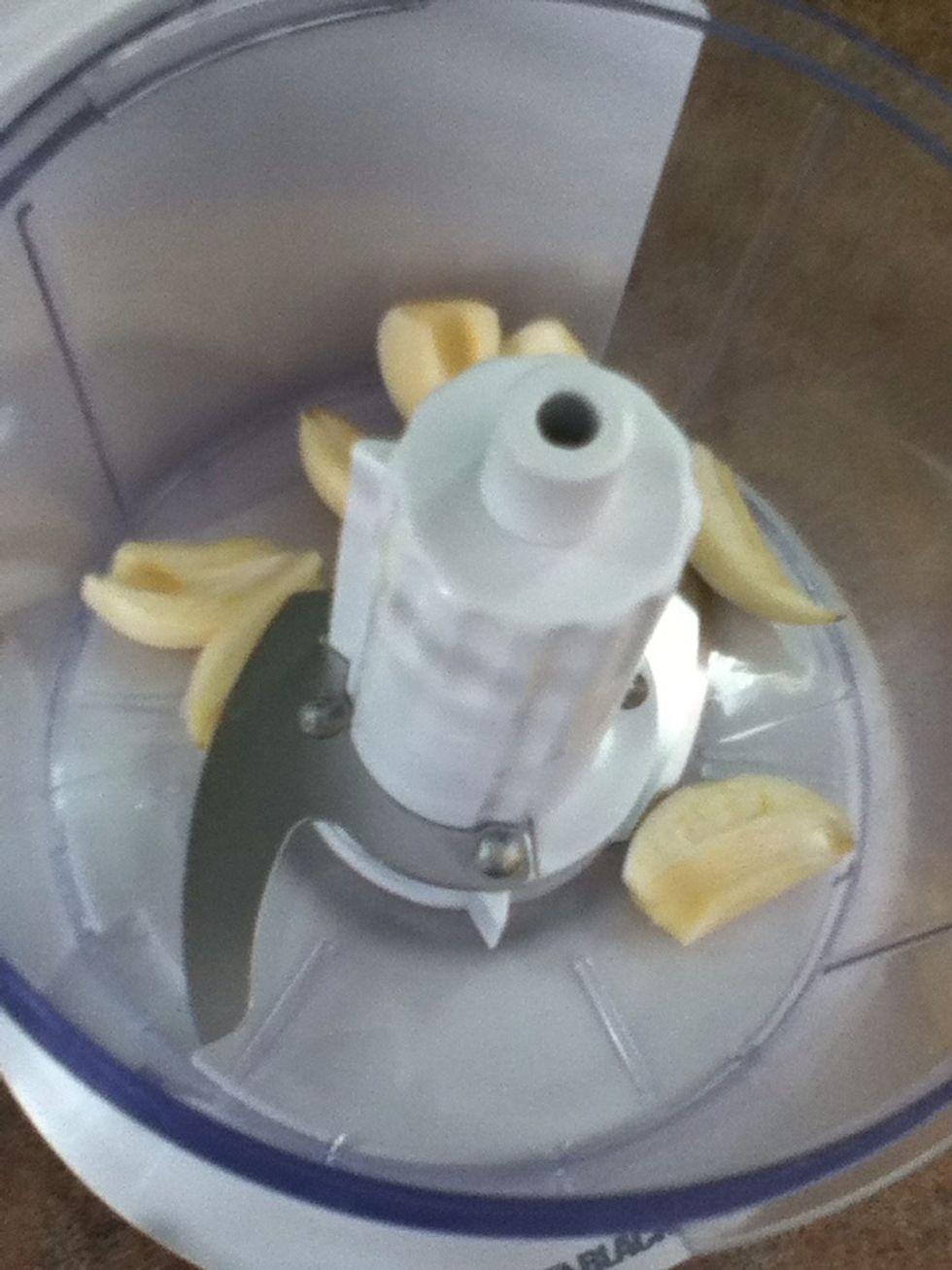 Peel your garlic, and either you can slice them by hand or place them in a small food processor like I did.
Now you want them small but not puréed.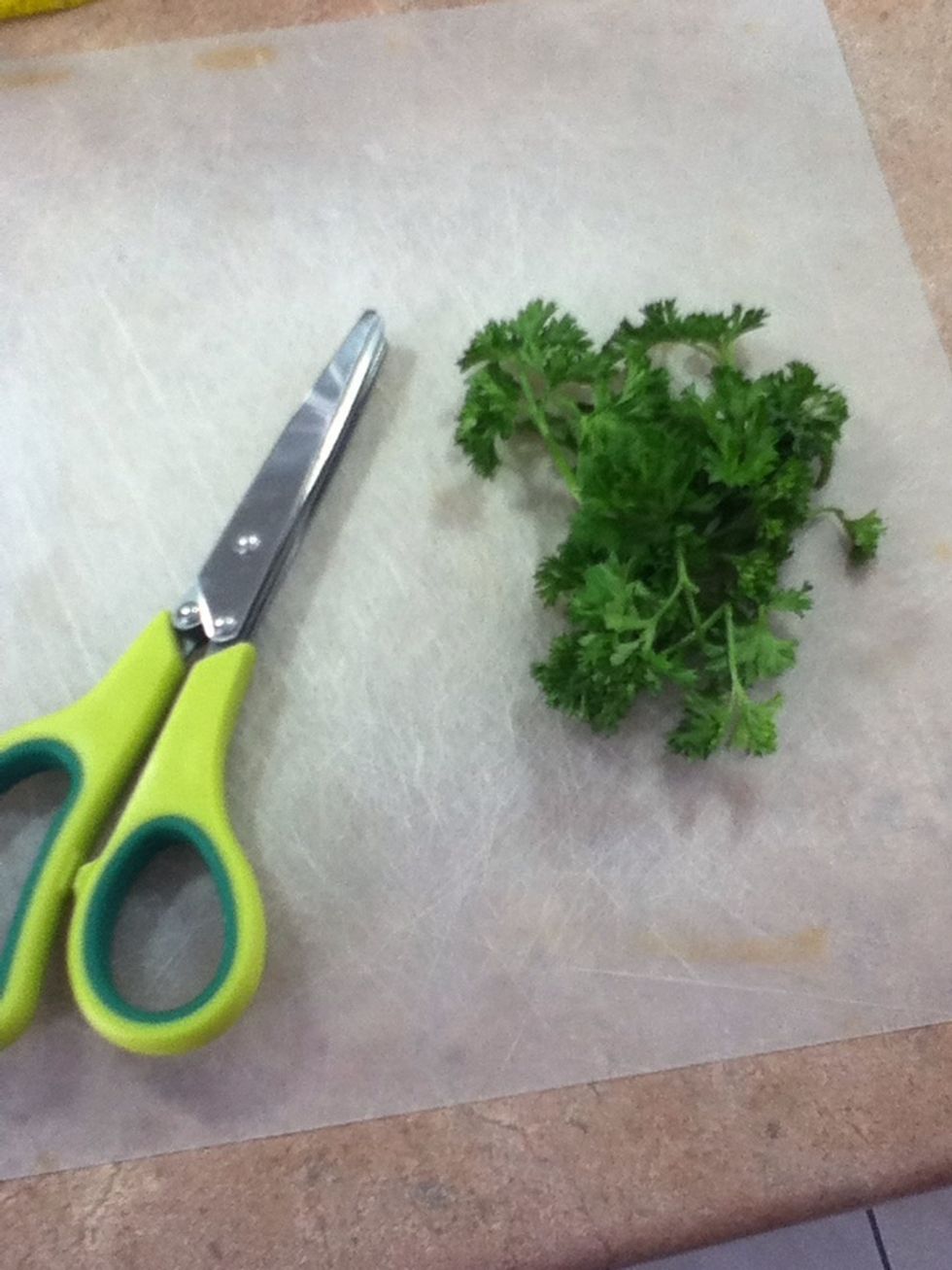 Next chop your parsley. I use a herb scissor which can be found at any kitchen gadget store they range in price from 5-13$ depending on how many blades you have.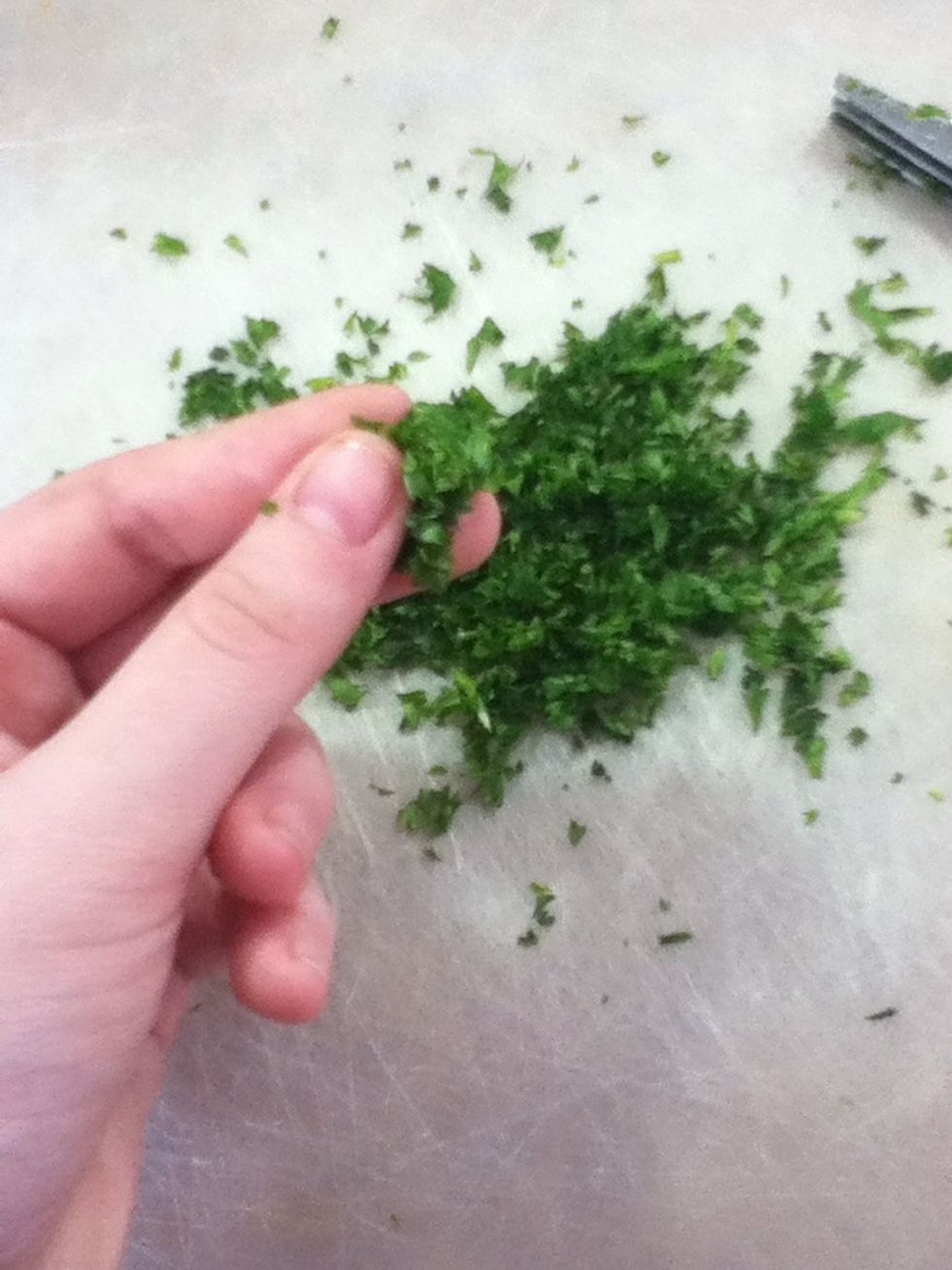 The parsley needs to be fine.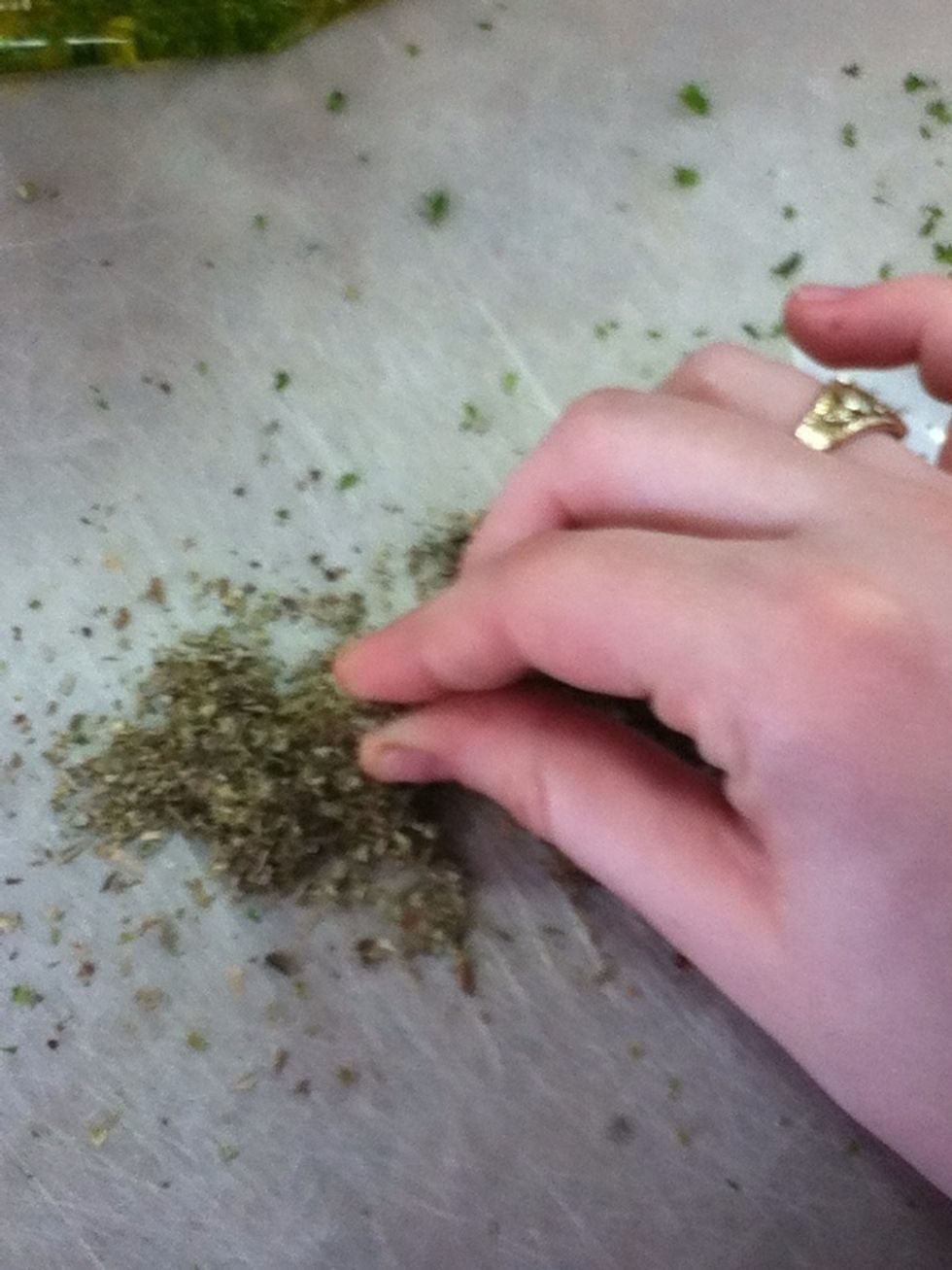 Next measures your oregano and place it on a cutting board. You need to crush it, by doing this you are releasing more flavor.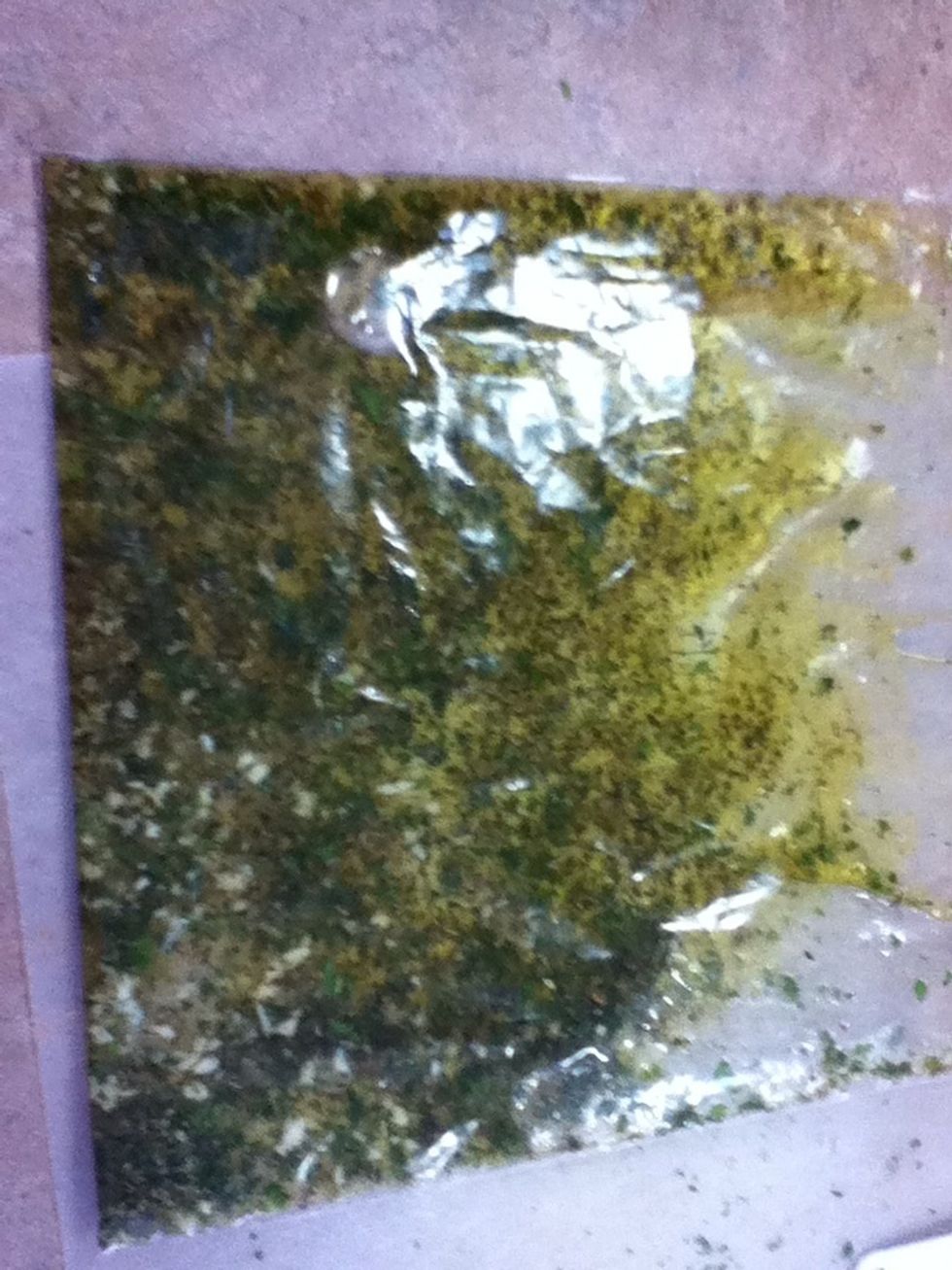 Place all ingredients in a plastic bag, start with wet and then combine everything else. Mix it around. You could also you a plastic container to store your marinade but I prefer a bag.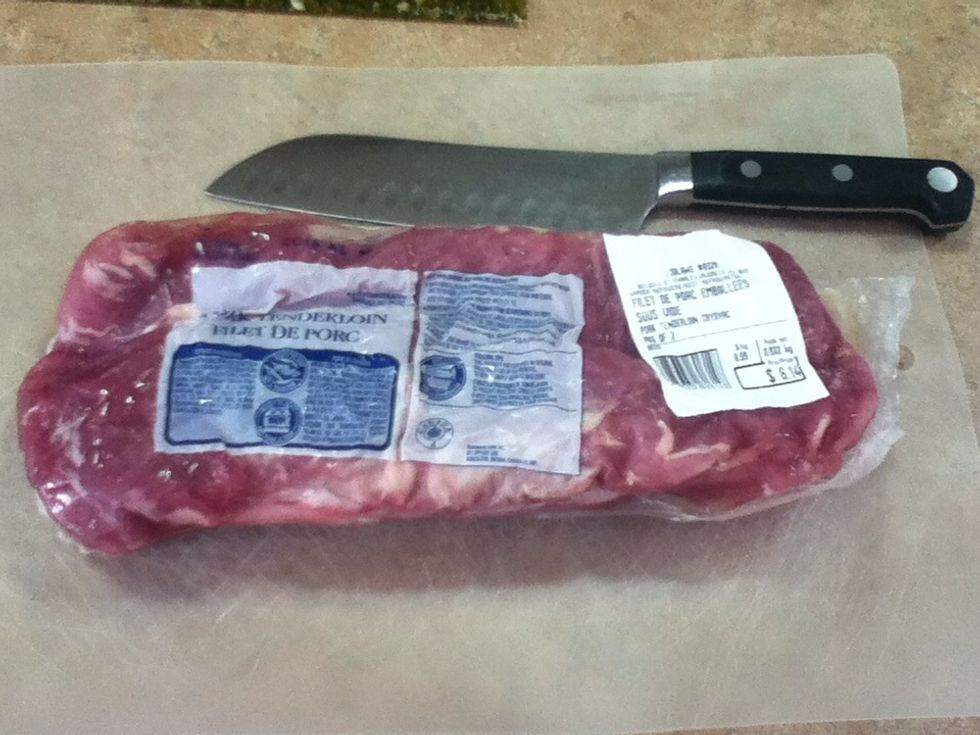 Okay, now your ready to cut your pork. PERSONALLY I recommend you buy your pork place it in the freezer for about 2 hours to slightly freeze and then cut it. This way it is easier to handle.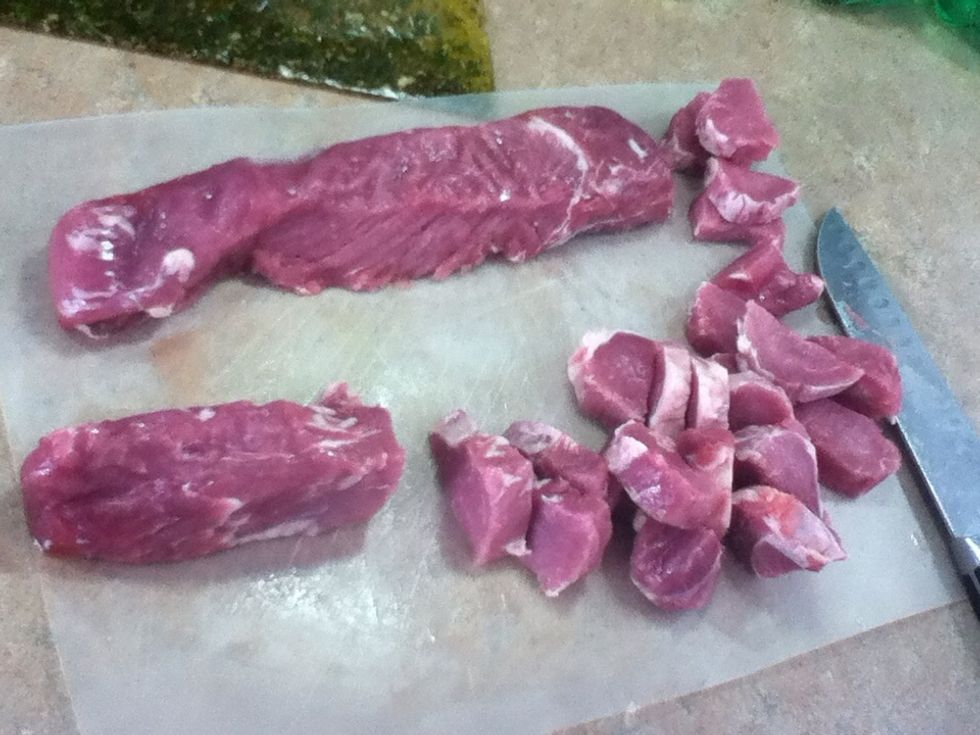 Okay so grab your pork out of the package cut it into about 4 long strips. I already cut one strip in this picture. And the top pork I ended up cutting in half as well.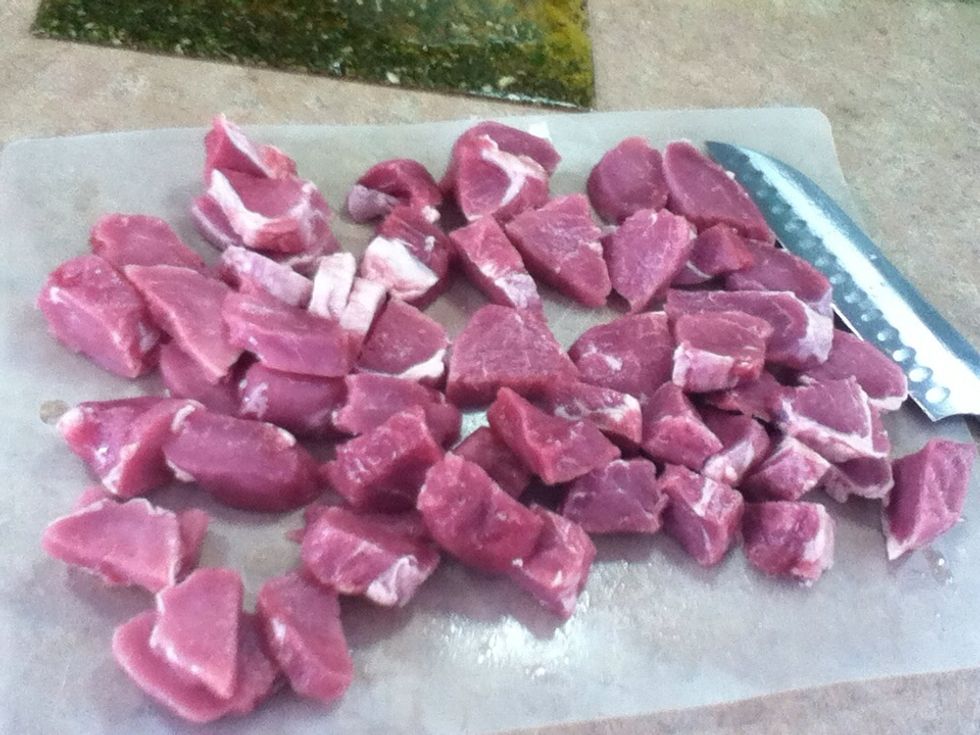 Your pork shouldn't be any bigger then this. You want them to be small cubes.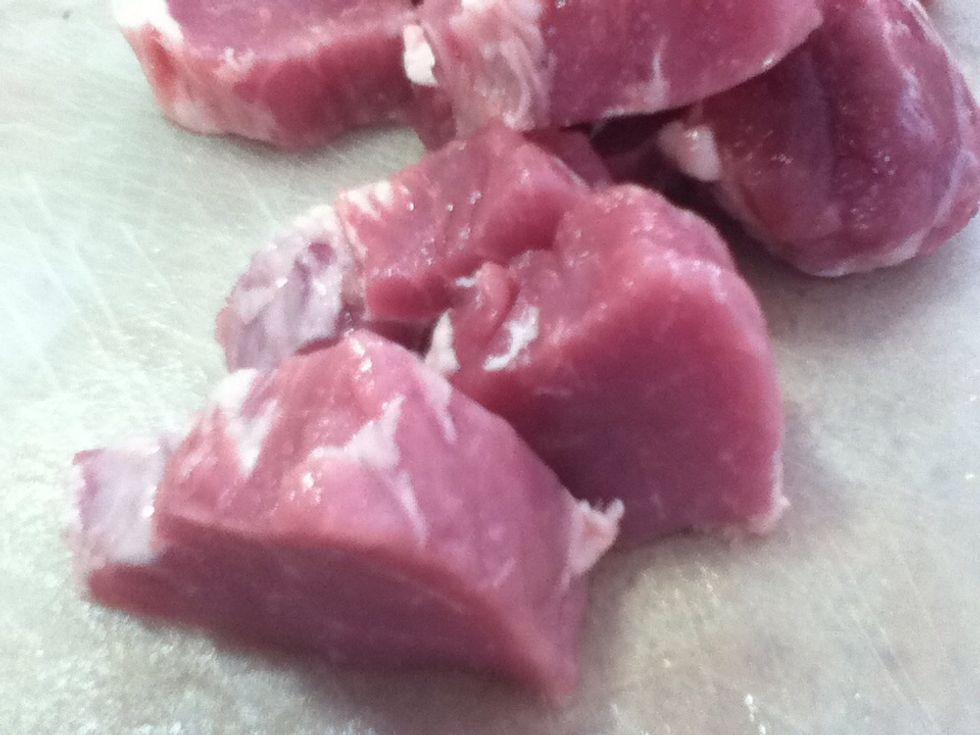 :) like so! Place pork in your bag or container and you're ready! Now this should marinade for at least 24 hours. Every few hours take it out of the fridge and move it around.
If you liked this recipe for the marinade check out the guide about Tzaziki I made to go along with it! It's very simple and great with souvlaki! ALSO tomorrow I will be posting how to make souvlaki!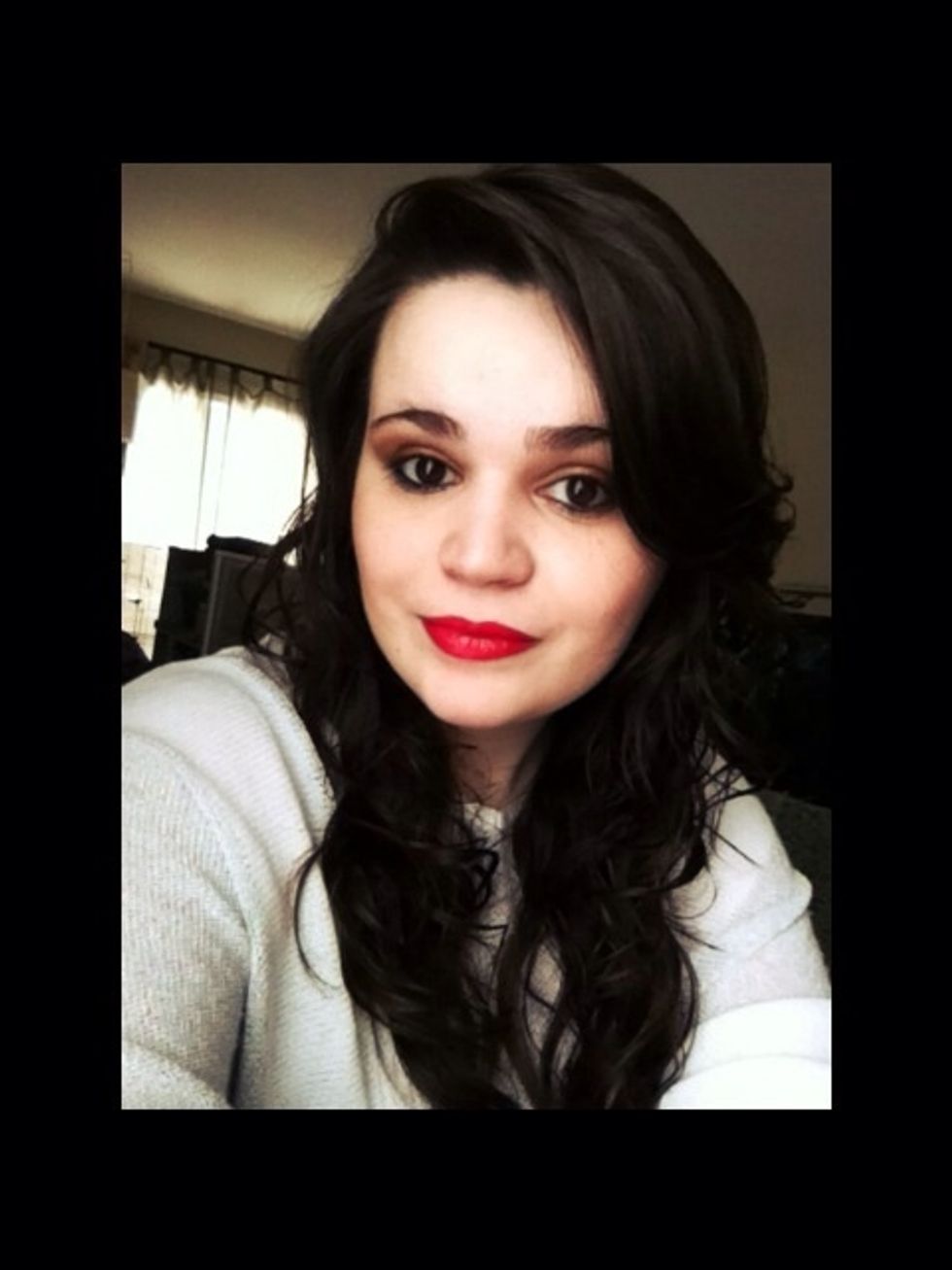 Please follow, like and share :)! And don't forget to check out my other delicious recipes! THANKS FOR STOPPING BY!!!
1/2c Extra Virgin Olive Oil
1/2c Vegetable Oil
3.0 Cloves Of Garlic
1/4tsp Fresh Ground Pepper
1/8tsp Salt
1.0Tbsp Dried Oregano
1/2tsp Lemon Juice
2.0Tbsp Fresh Parsley