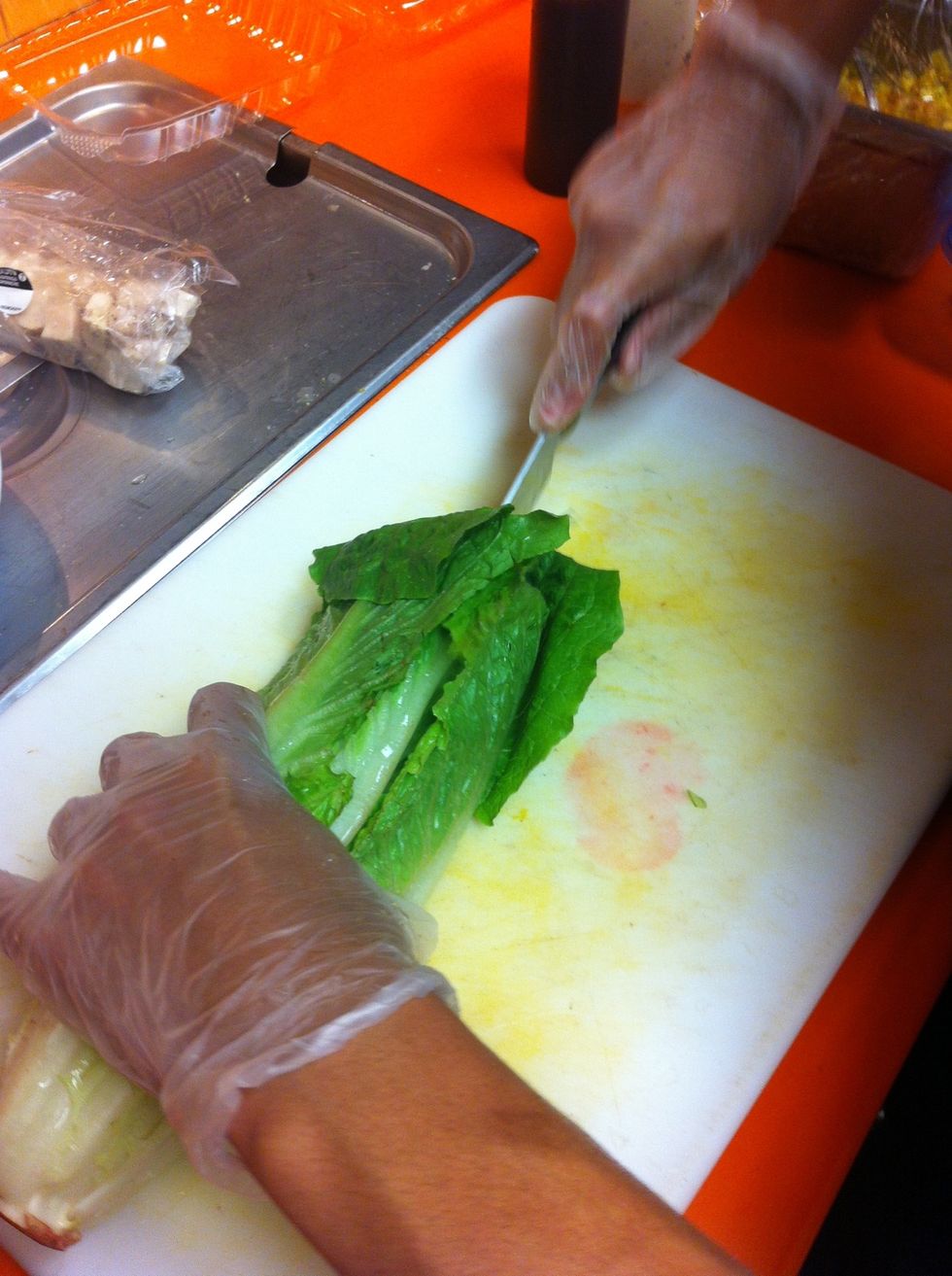 Rinse and dry Romaine Heart completely, or use prepped Romaine. Slice length wise 3 times around Romaine Heart.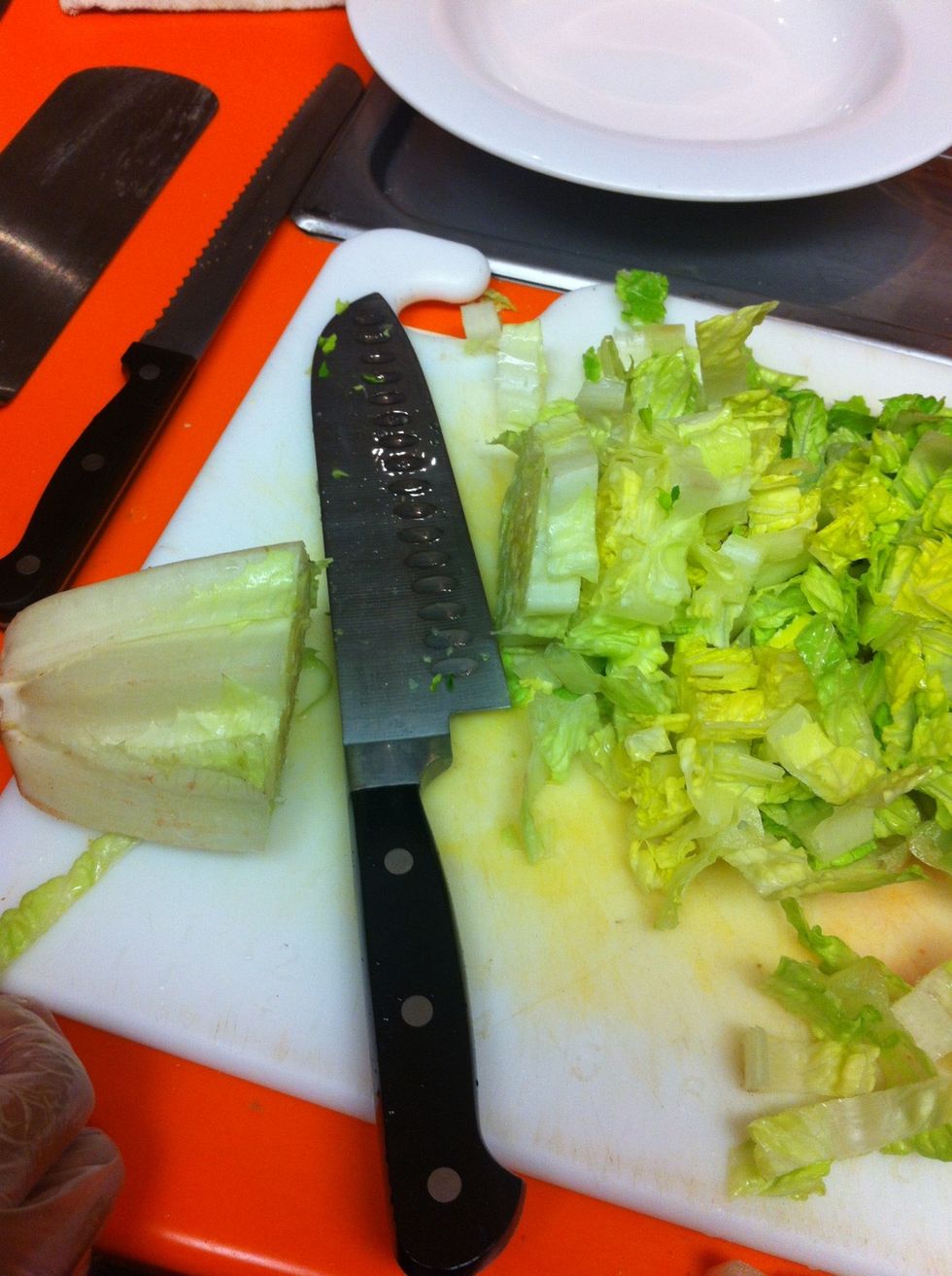 Slice into 1/2 inch segments, stopping as pictured. Butt-ends are hard and bitter, discard butt.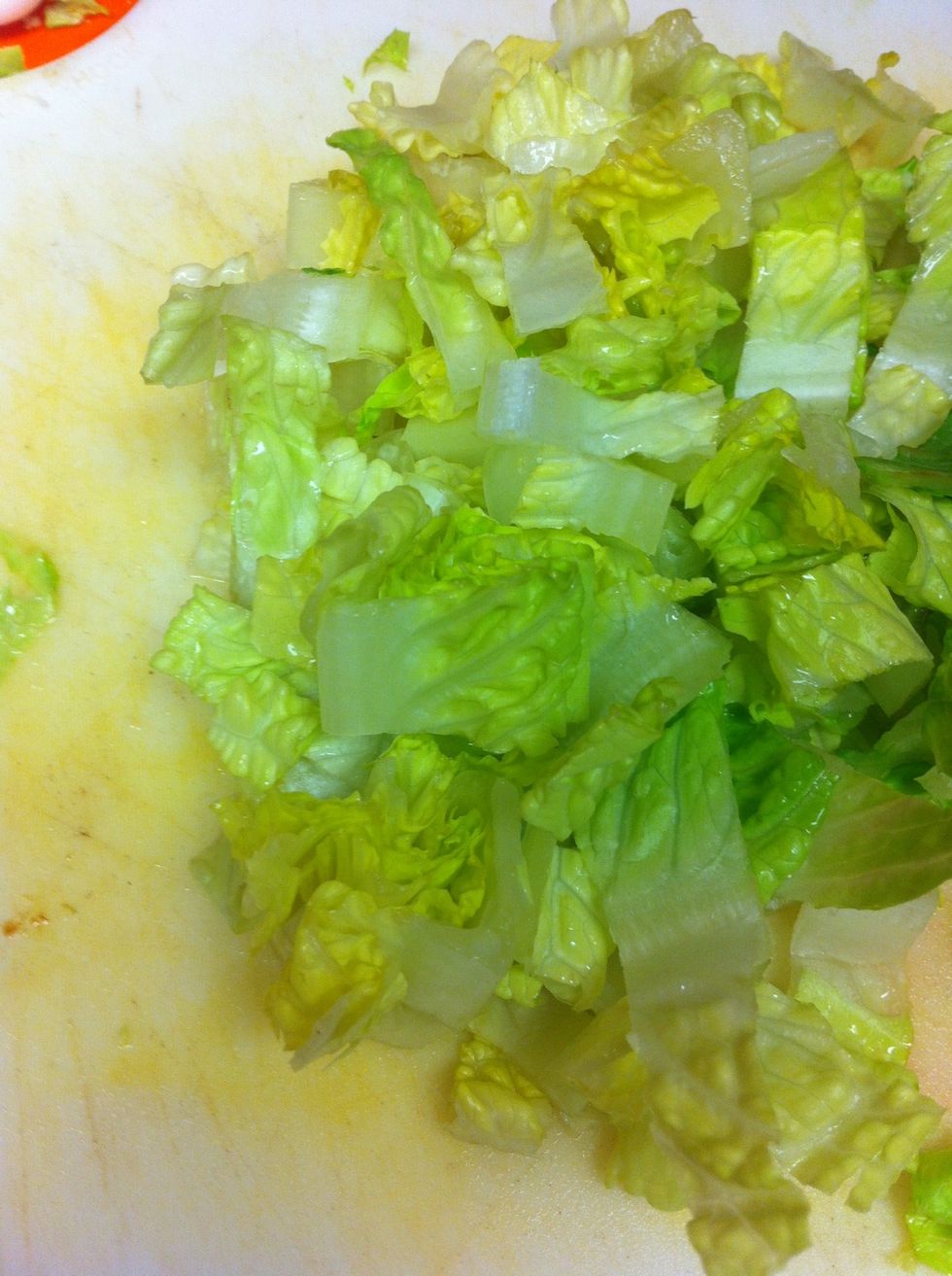 Divide in 2 parts, leafy upper part & crunchy lower part.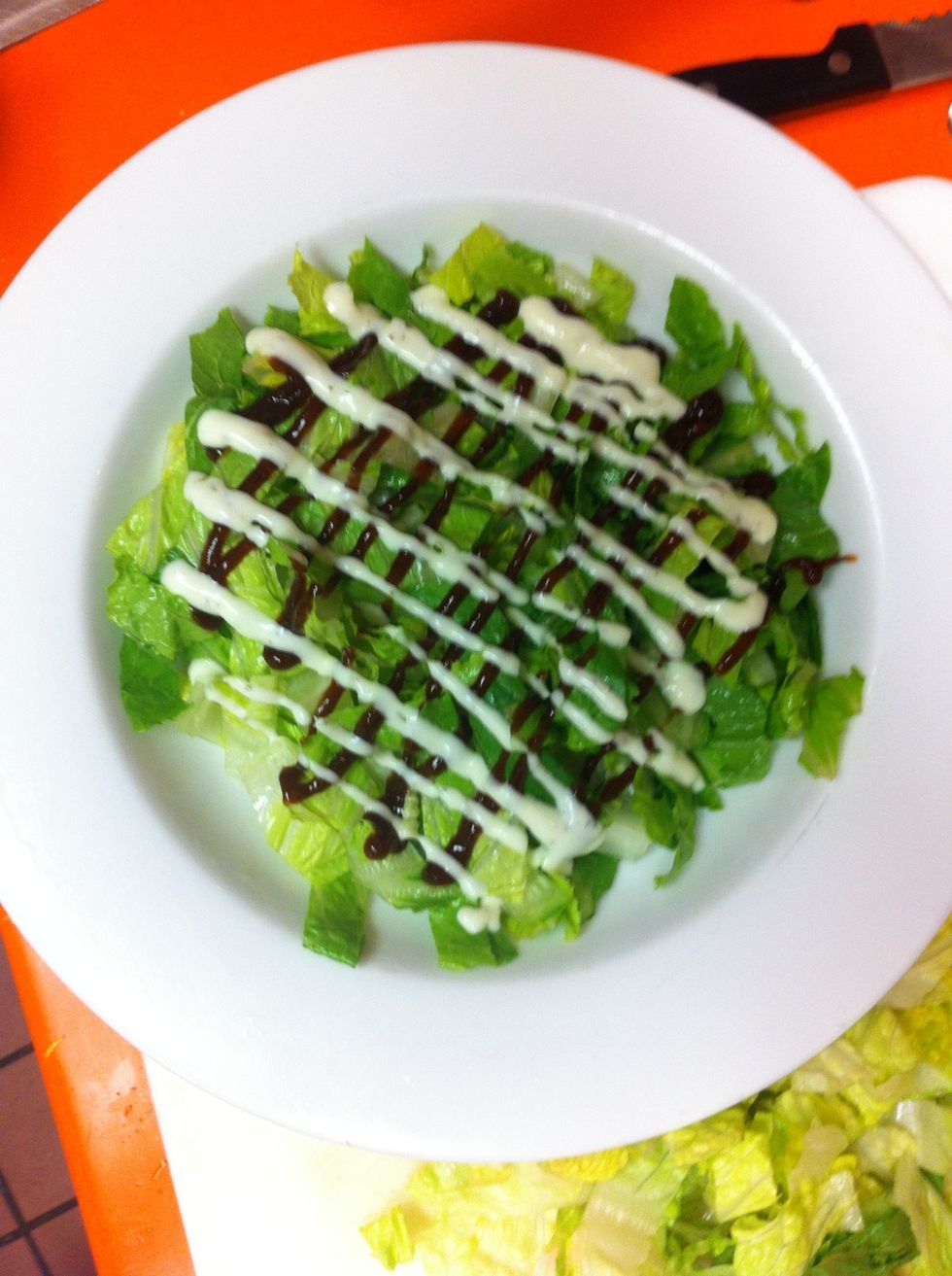 Layer crunch lower part in big bowl, season with salt & pepper, drizzle BBQ & Ranch in cross-hatch pattern as pictured.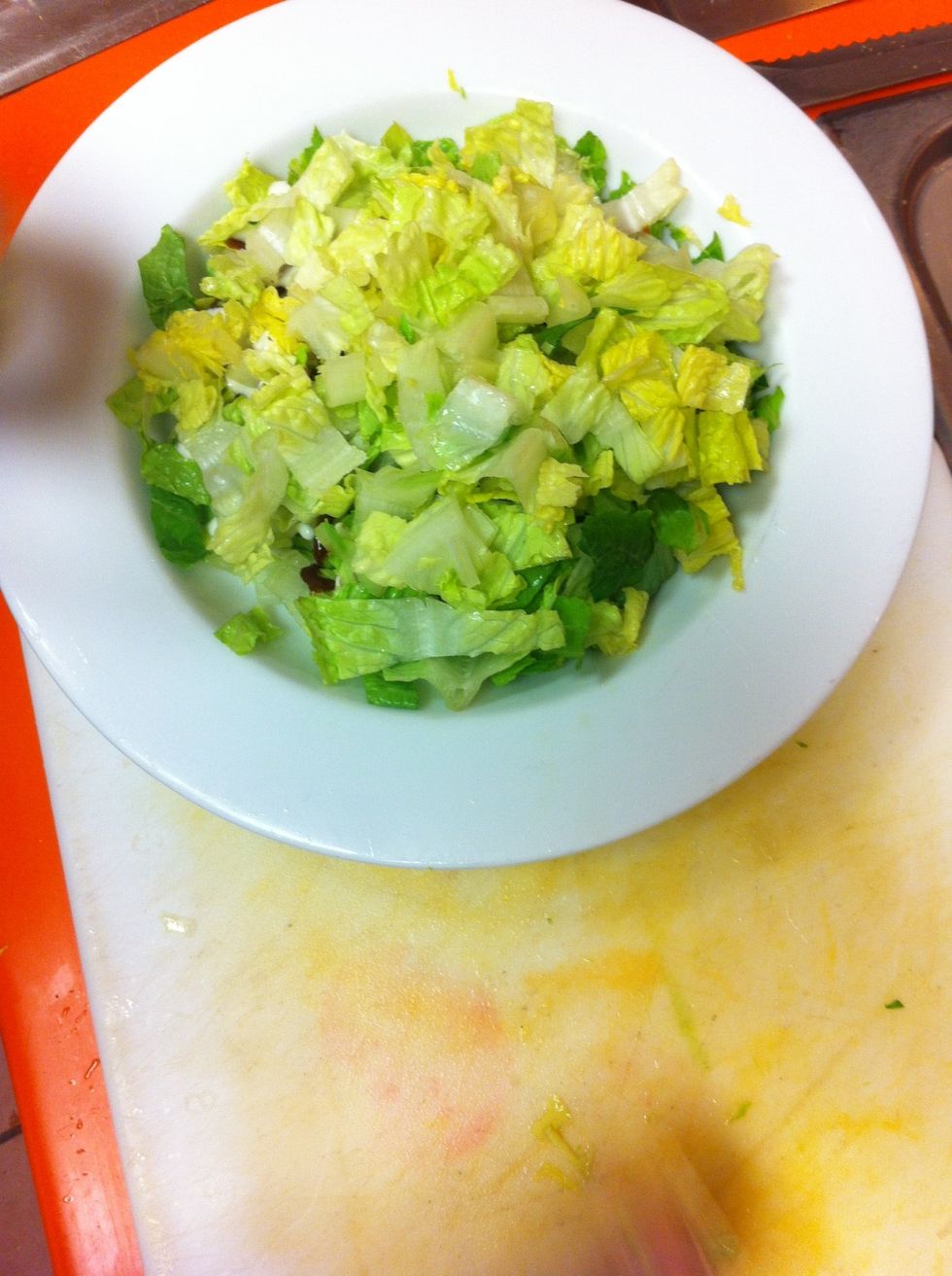 Top with leafy upper part. Season again with salt & pepper.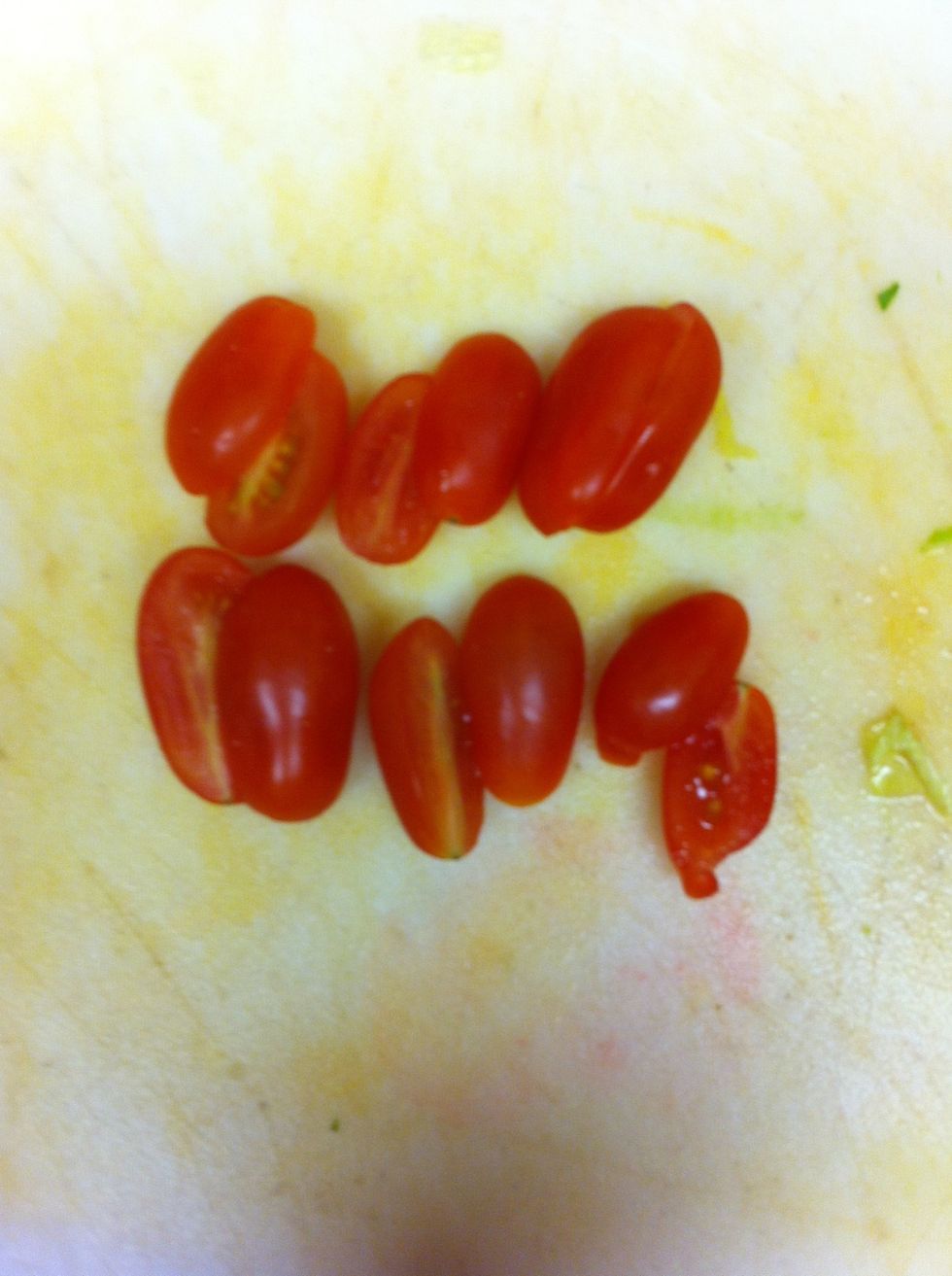 Slice Grape or Cherry tomatoes in half.
Top with corn, red onions, tomatoes & chicken breast, as pictured, in even wedge shaped layer.
Drizzle with cross-hatched layer of BBQ & Ranch.
Sprinkle with crunchy layer of pulverized corn chips.
1.0bnch Romaine Lettuce
1.0 Chicken Breast portion
1/4c Corn
1/4c Red Onion
4.0 Grape or Cherry Tomatoes
1.0 BBQ Dressing
1.0 Ranch Dressing
1.0 Salt & Pepper to taste
1.0 Pulverized Corn Chips