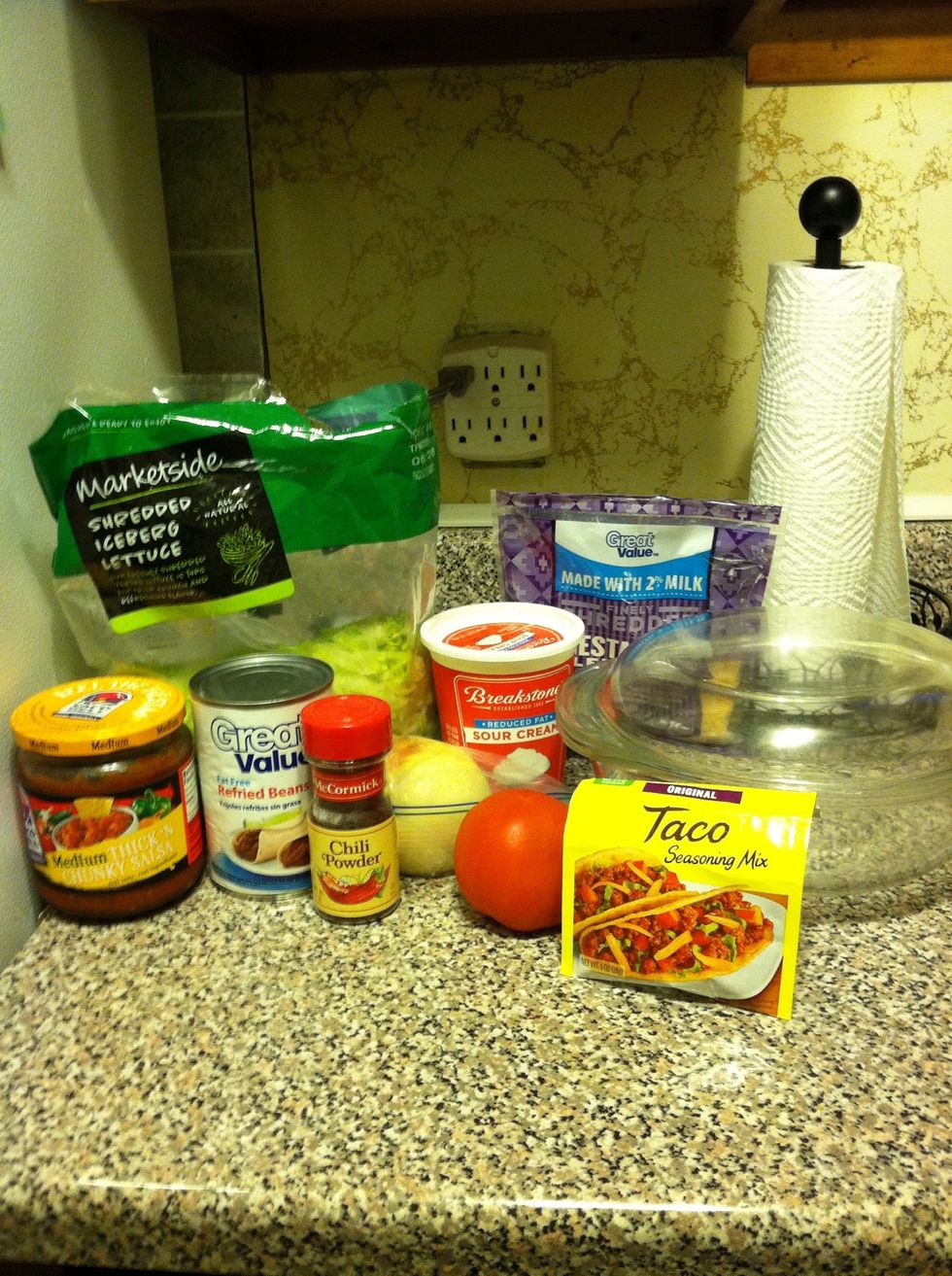 Ingredients include: refried brand, sour cream, salsa, chili powder, taco seasoning mix, lettuce, taco style shredded geese, tomato and onion. I chose to make my dip low fat but do what you like!
Add equal amounts of chili powder & taco seasoning to refried beans. Stir until blended. Use as much or as little as you want. After mix is complete, spread evenly into a serving dish.
Add 8 oz. of sour cream over bean mixture.
Add 1/2 cup of salsa over sour cream mixture.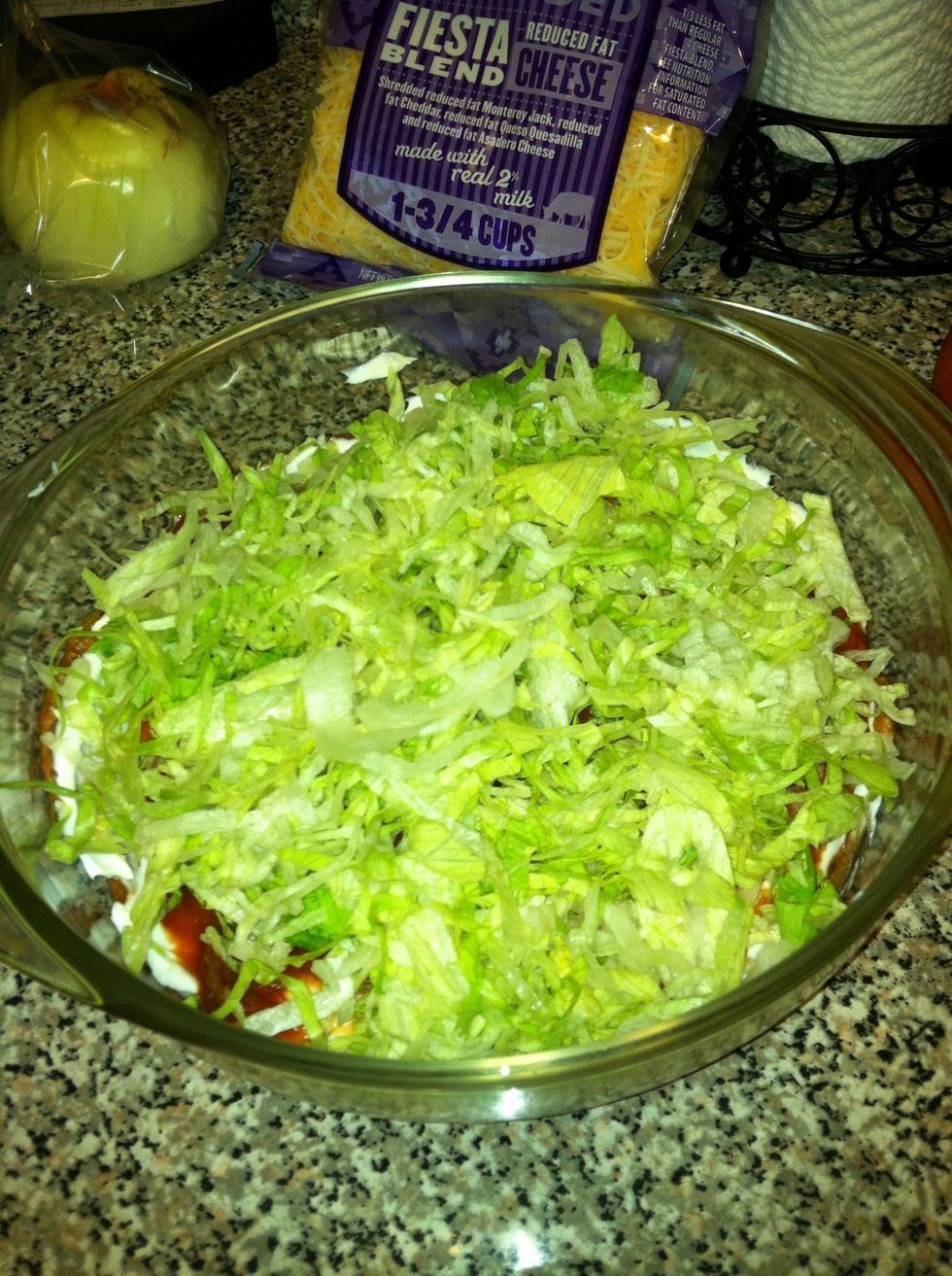 Add 1 cup of lettuce over salsa mixture.
Add 2 cups of taco style shredded cheese over lettuce.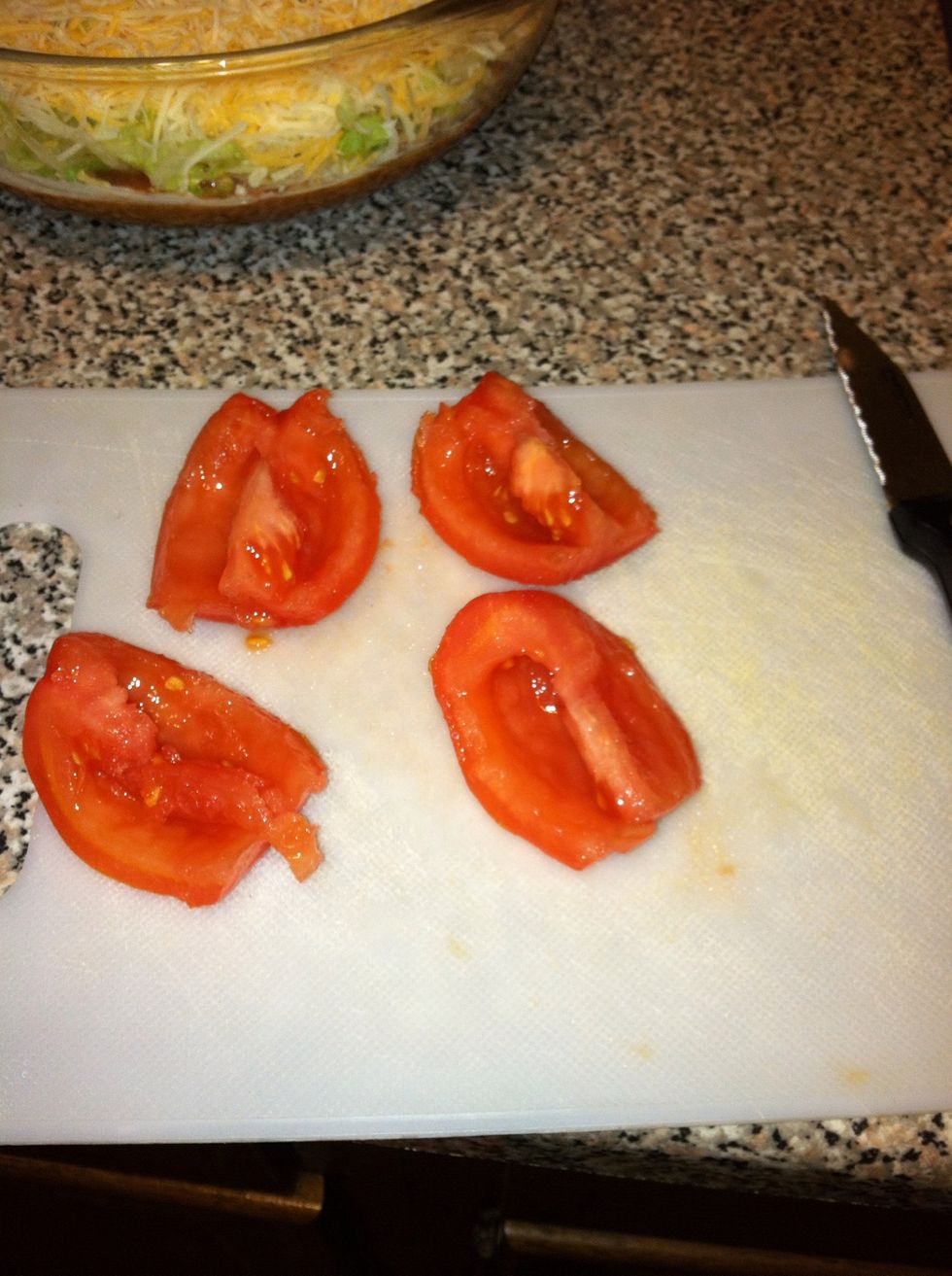 Chop tomato. Make sure to get rid of the seeds. You don't want your mixture to be too soggy.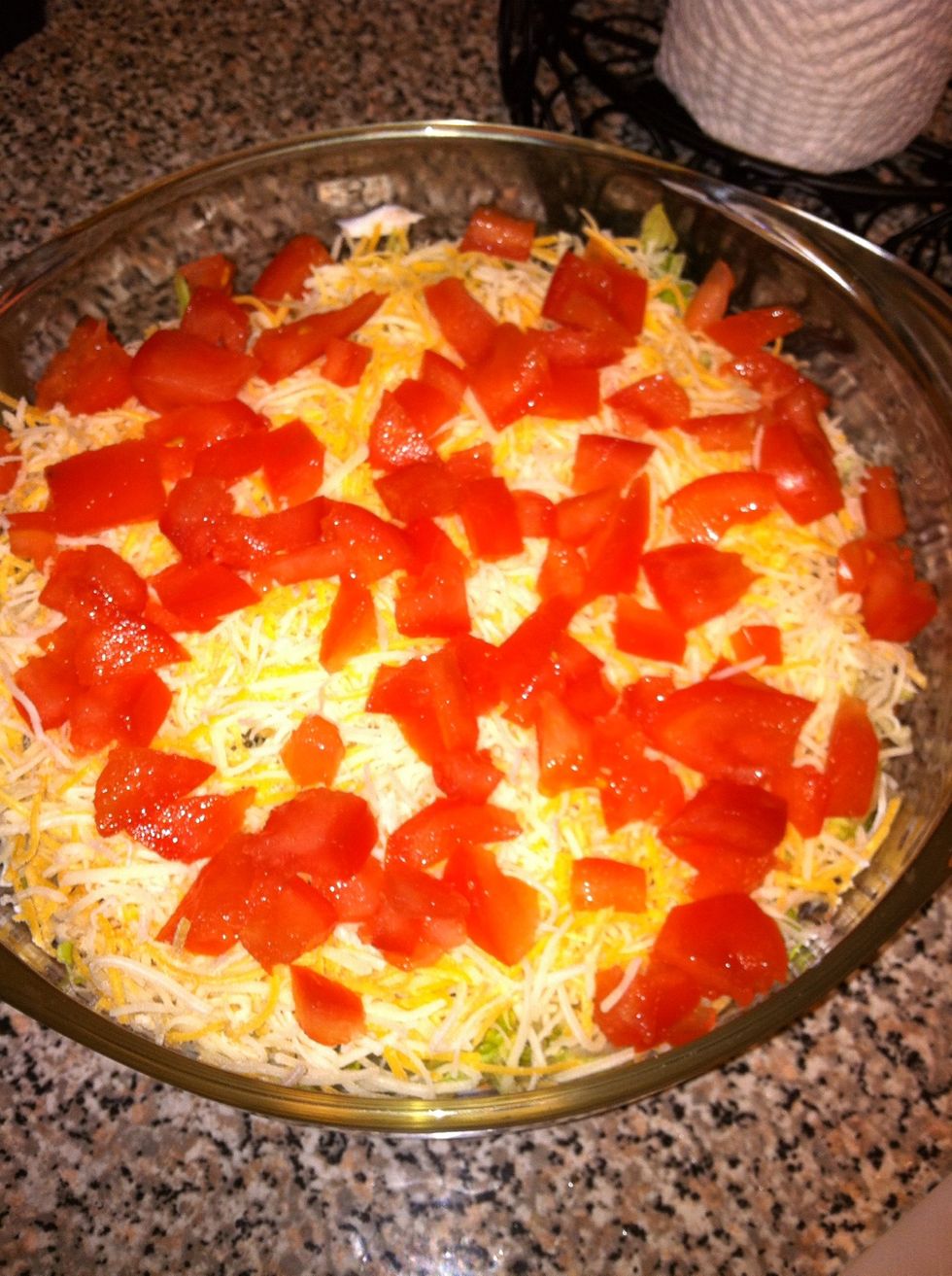 Spread chopped tomato over cheese.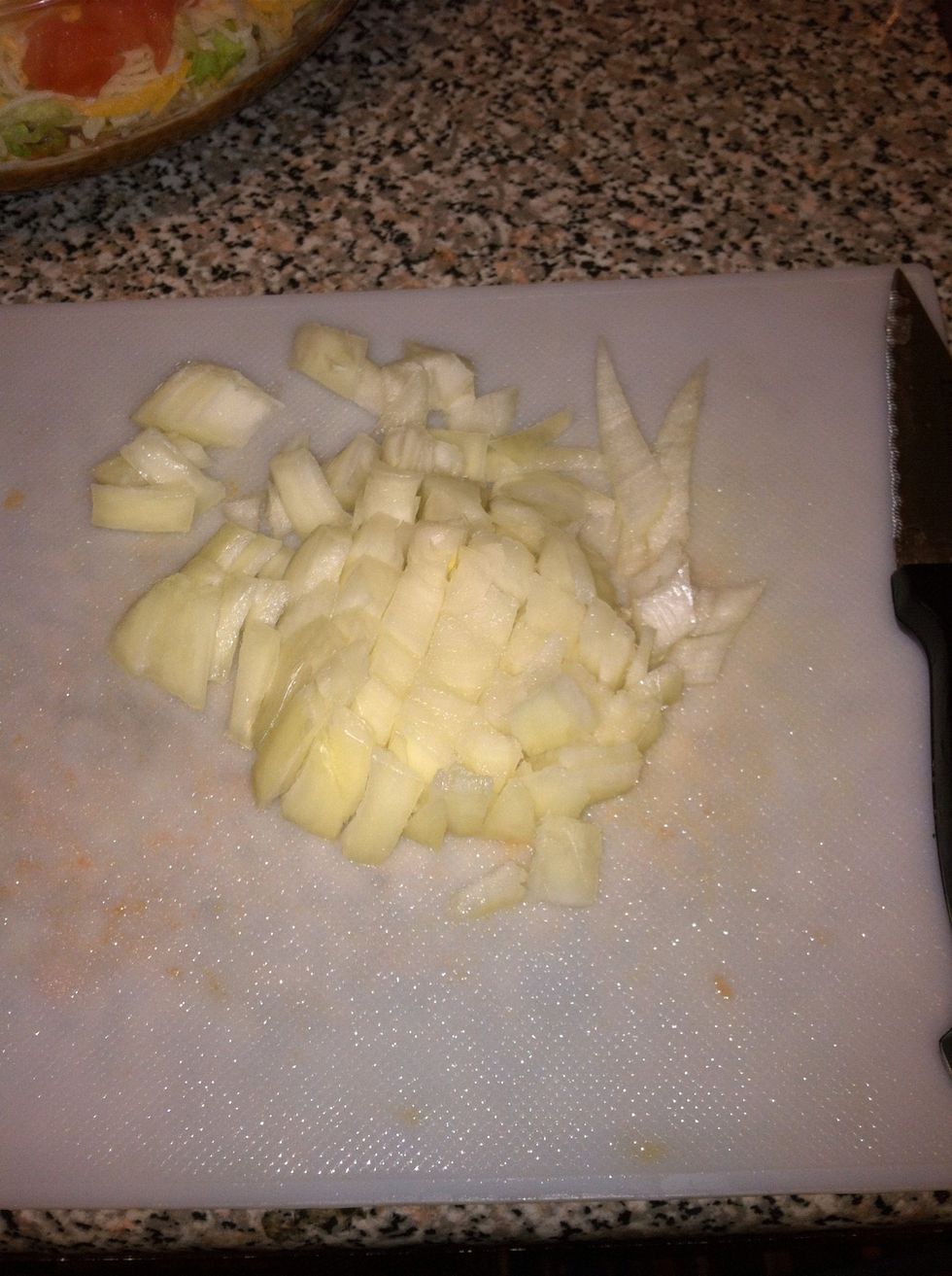 Chop onion (as much as you would like).
Add chopped onion to mixture. All done!!
The creator of this guide has not included ingredients