Make a South Indian Payasam for Dessert
932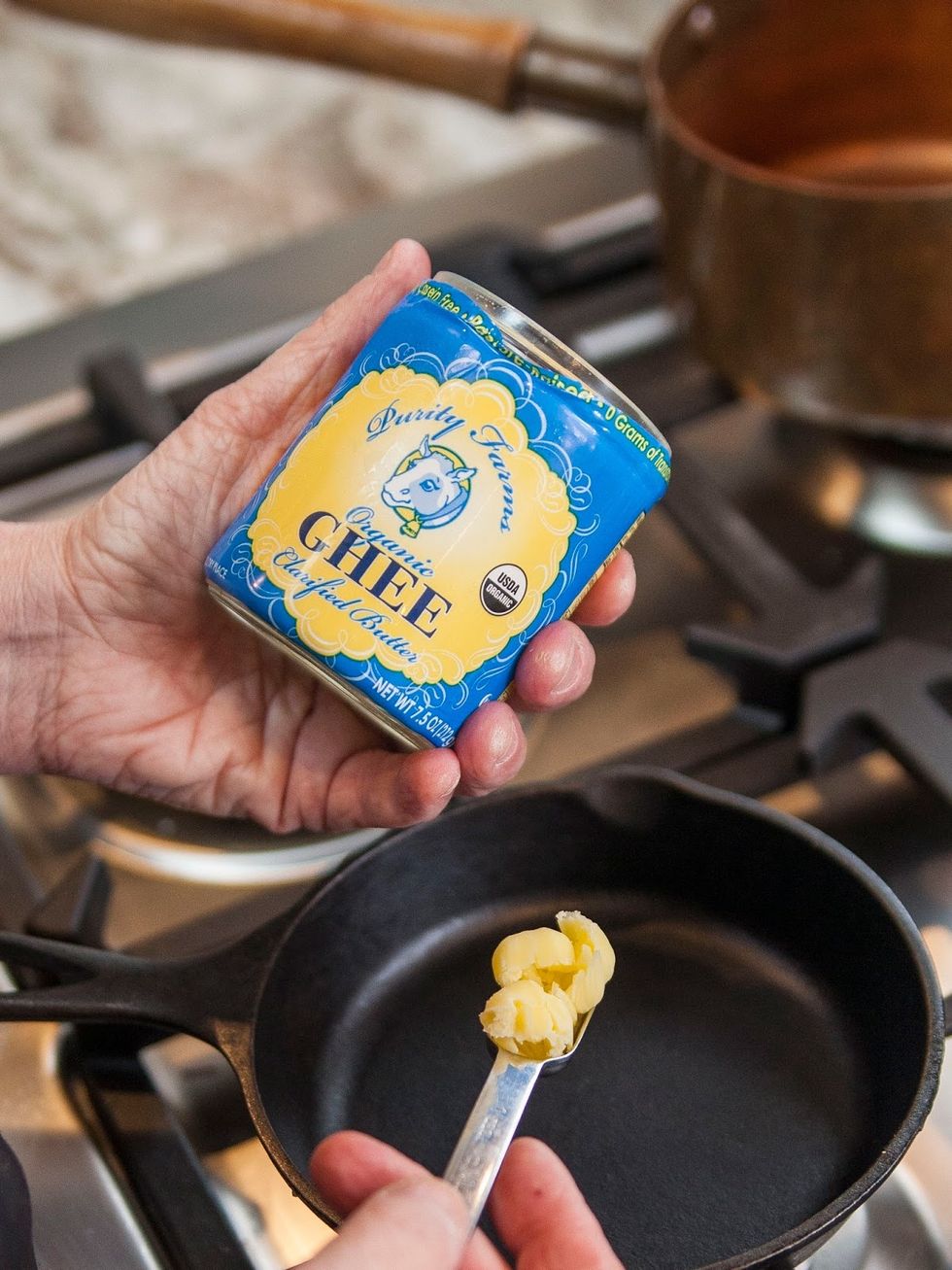 Melt 1 tsp ghee, coconut oil, or butter in a small saucepan.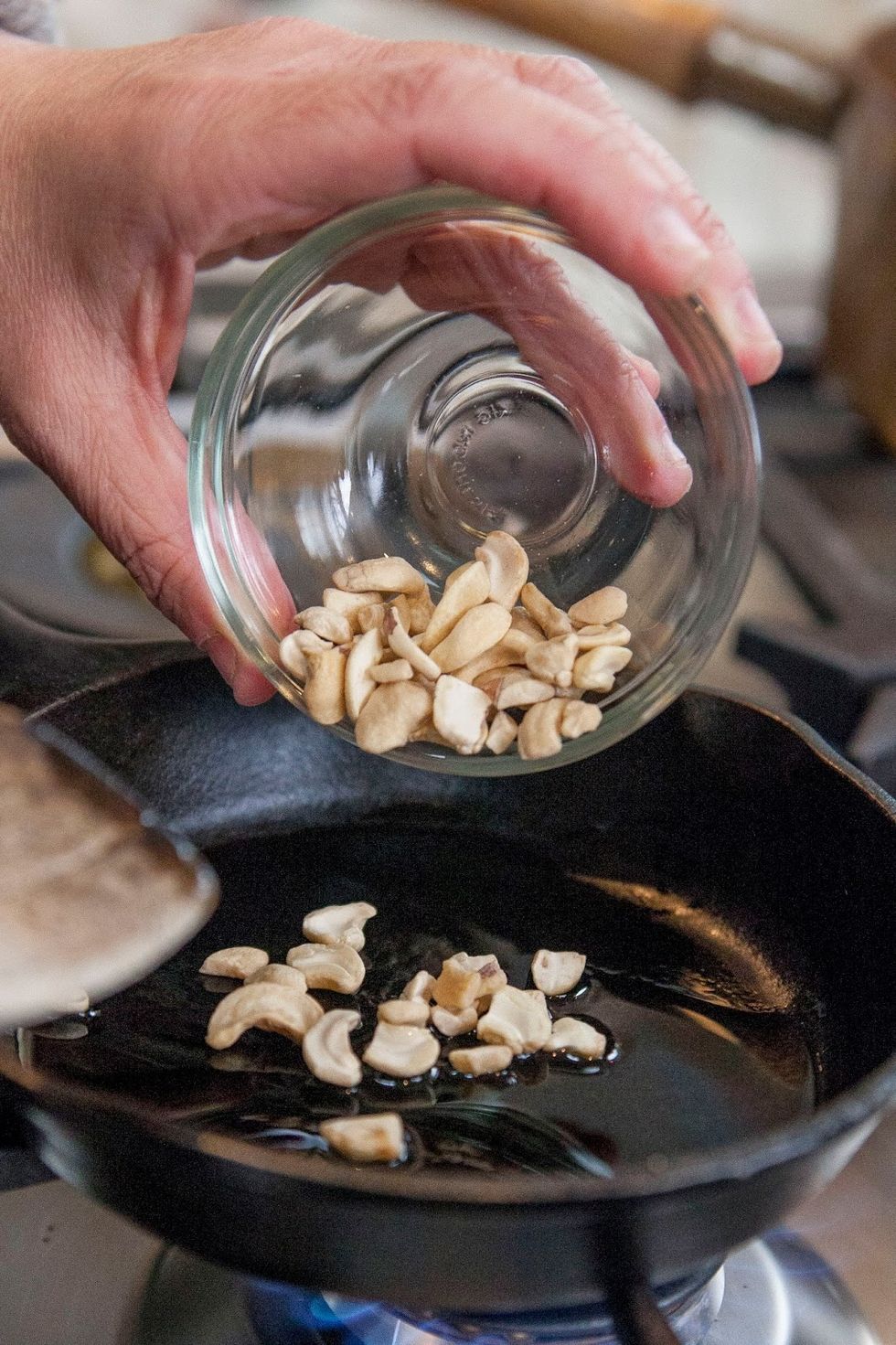 Add in the cashew pieces and toast them gently. When they're nice and golden set them aside.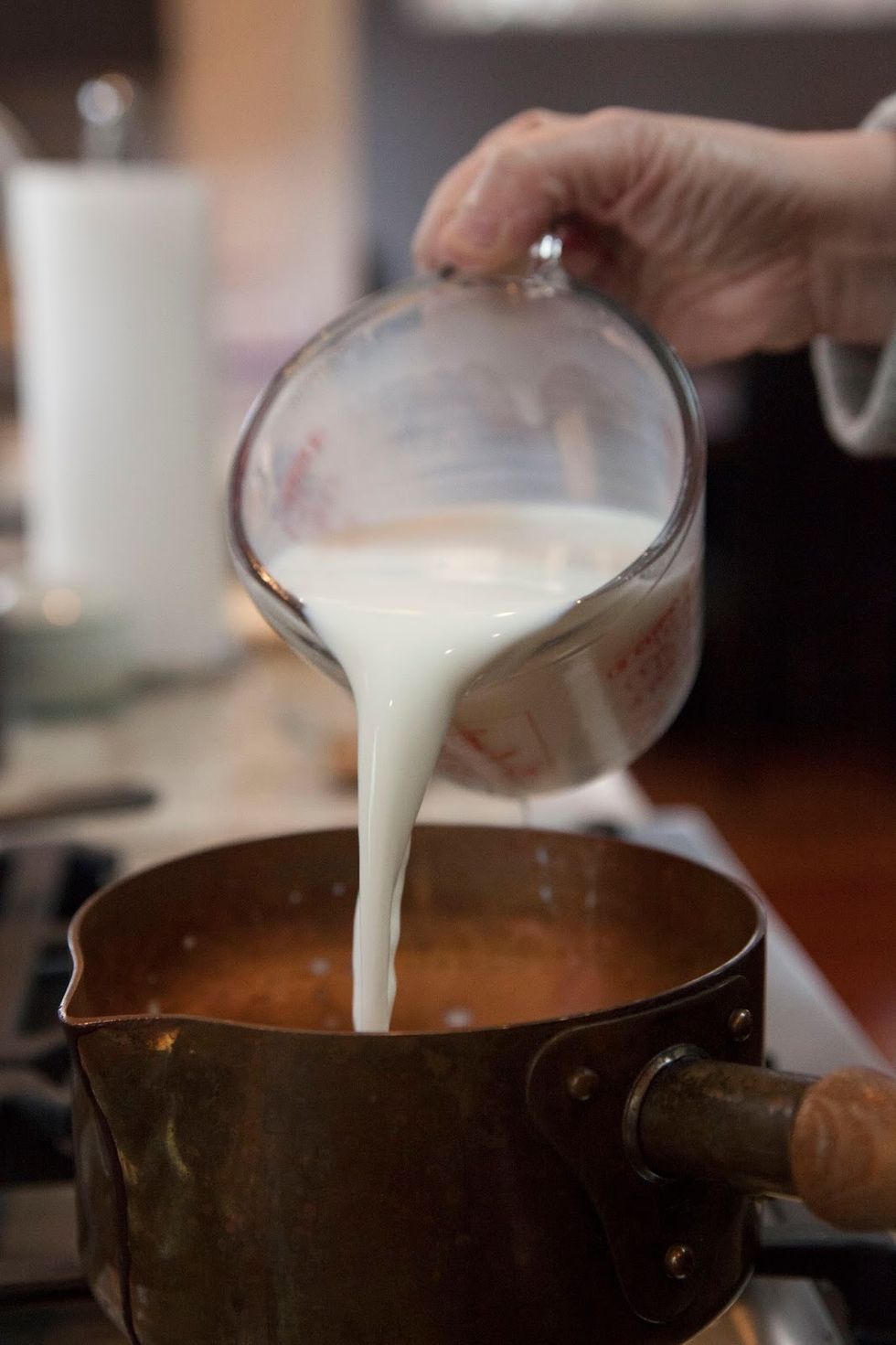 Pour 2 and 1/2 cups of milk into a pot or pan.
Add in 3 Tbs of sugar and stir it together well.
Bring the milk and sugar mixture to a boil.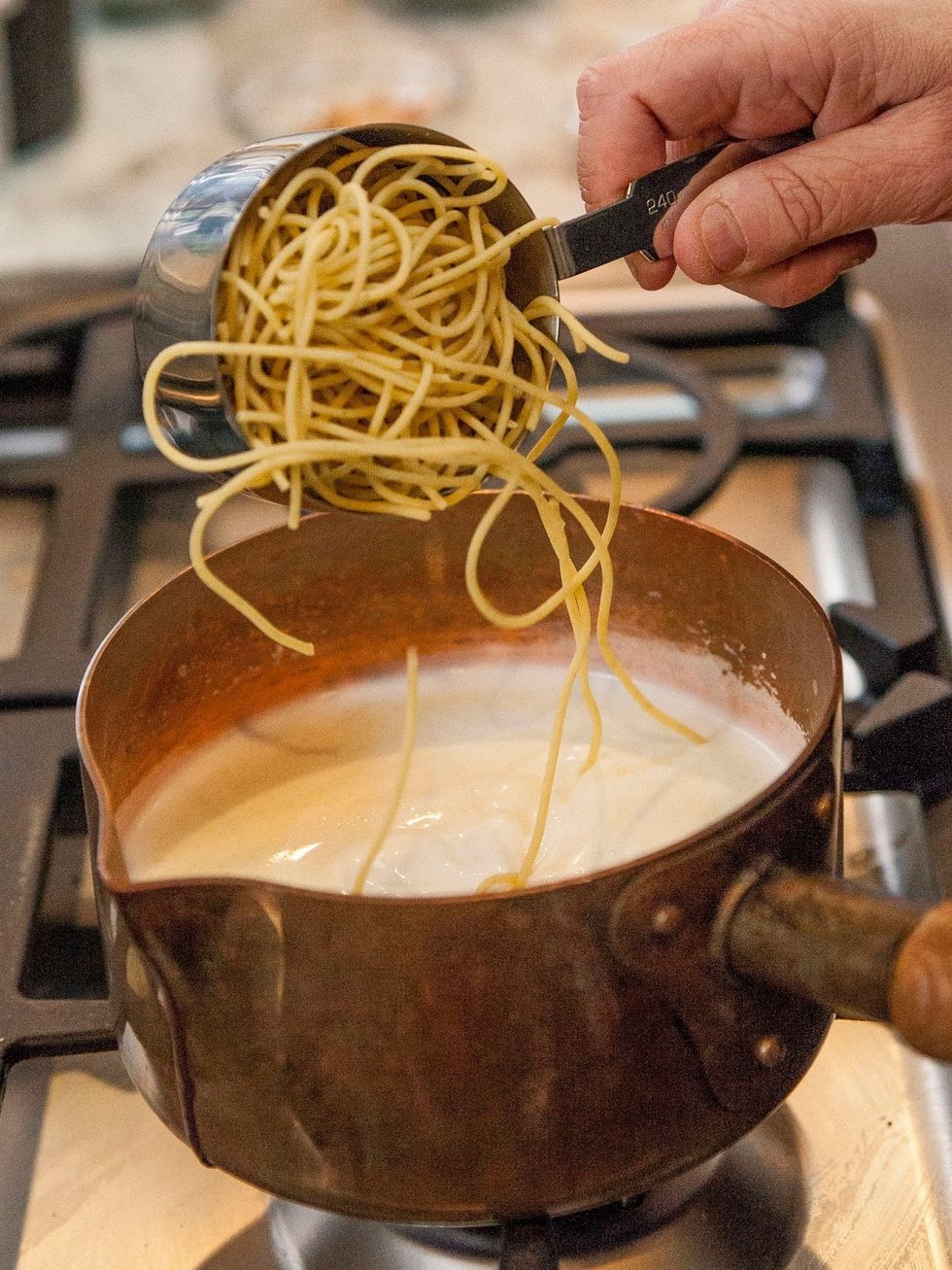 Add in 1 cup of pasta. Stir everything around and let the pasta cook. Fresh pasta takes only a few minutes. You want your pasta soft but not falling apart mushy.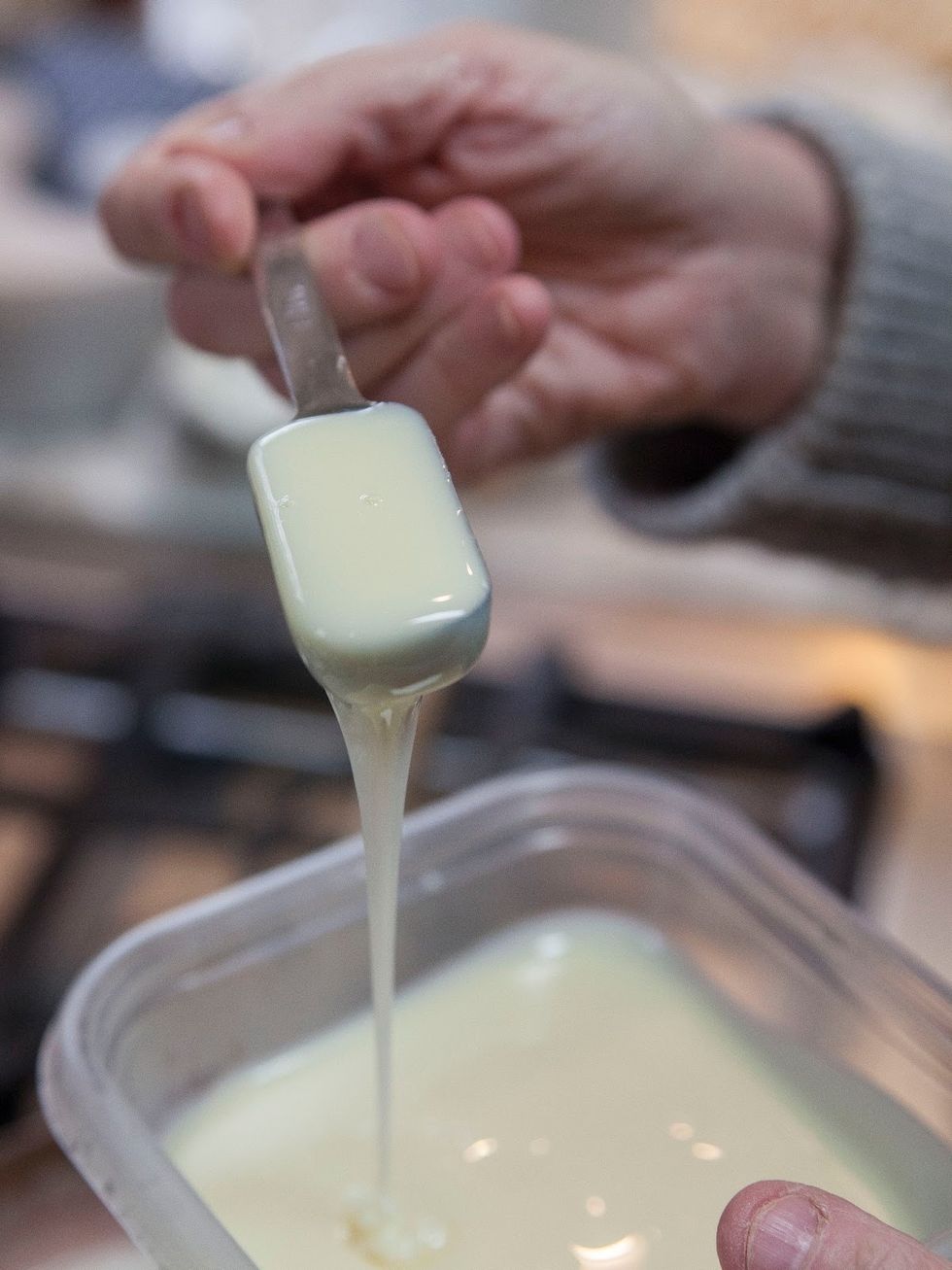 When the pasta has softened add in 1 Tbs sweetened condensed milk...
...and 1 pinch of ground cardamom.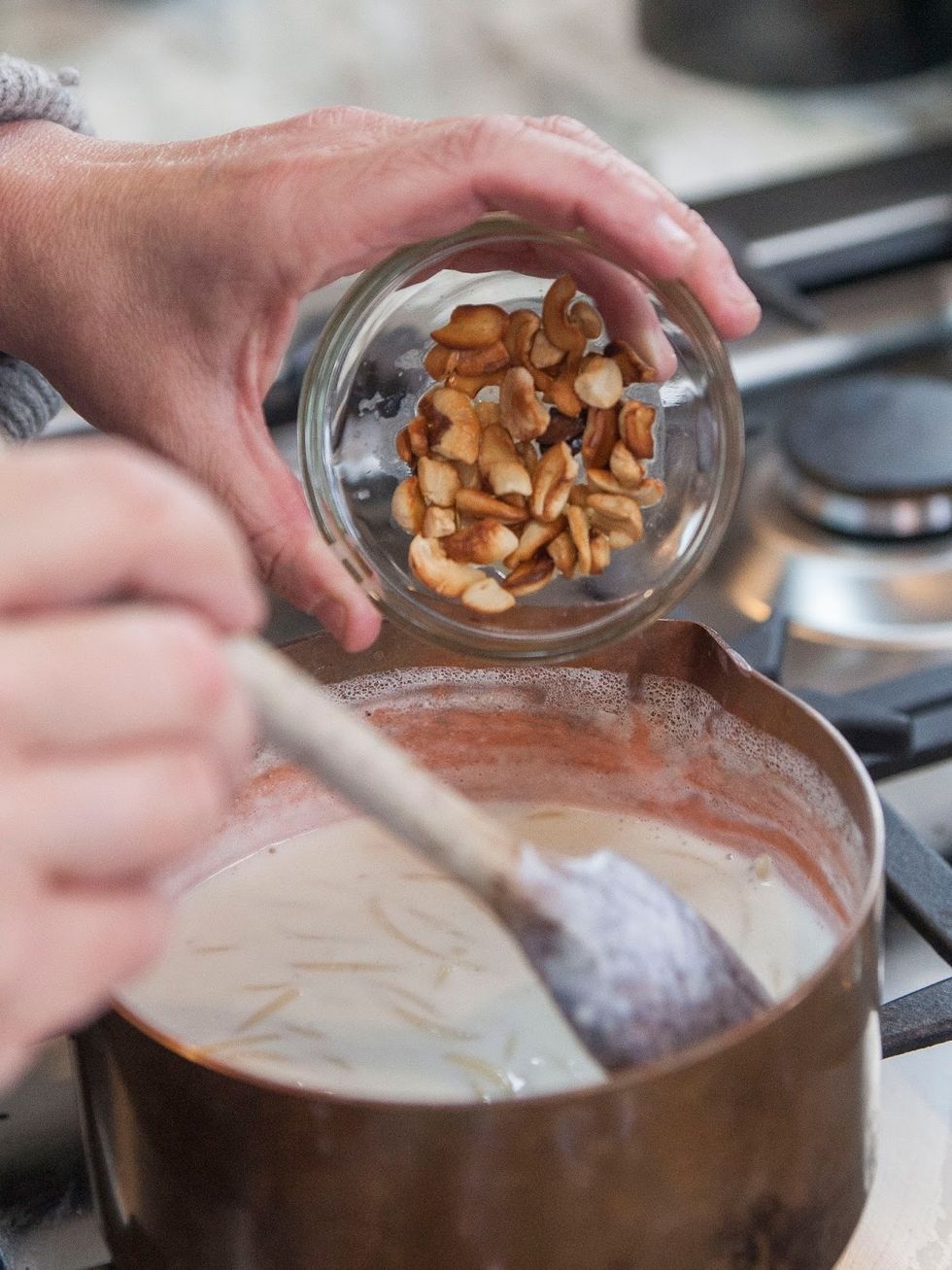 Stir things up until the mixture starts to thicken a bit and then add the cashews.
Take the pan off the heat and let it cool a bit. The payasam will thicken in the fridge as it sits for a few hours.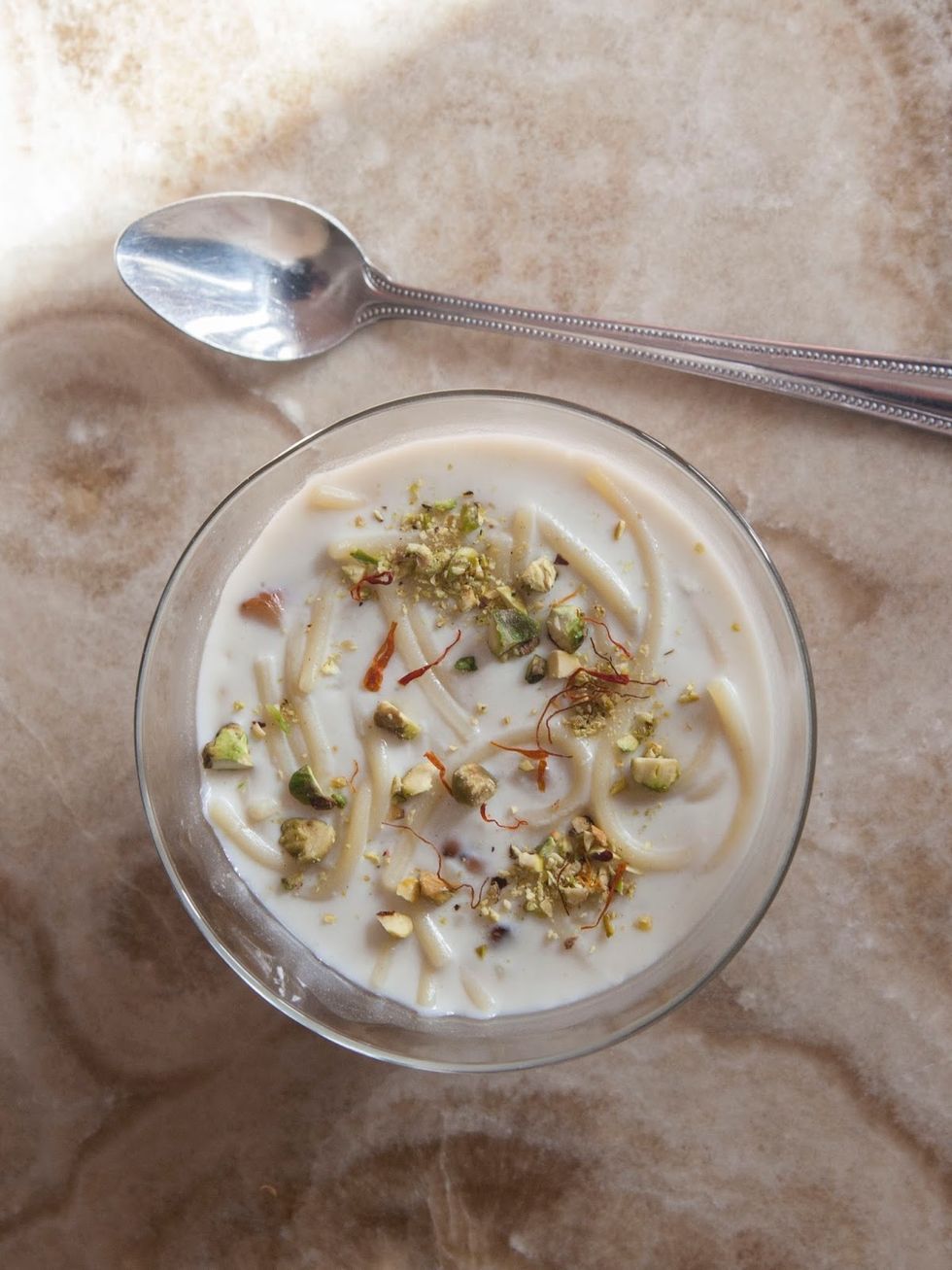 Ladle it into serving dishes or bowls. Sprinkle the top with a bit of crumbled saffron and finely chopped pistachio and serve it up!
I love this dessert, it's sweet and the milk and spices gives it a lovely, fragrant flavor. As for the pasta, if you've never had a vermicelli pudding before, try it, you'll like it.
This makes up very quickly and is ready to eat after just a couple of hours in the fridge.This recipe makes 4 or 5 generous servings.
1.0c gluten free pasta
1/2c milk
3.0Tbsp sugar
1.0Tbsp sweetened condensed milk
1.0pch ground cardamom
2.0Tbsp cashew pieces
1.0pch saffron
2.0Tbsp chopped fresh pistachios
1.0Tbsp ghee
Kathy Gori
Screenwriter, long time Indian cook, lover of Indian foods, Saturday morning Cartoon voice. For more recipes visit my website www.thecolorsofindiancooking.com