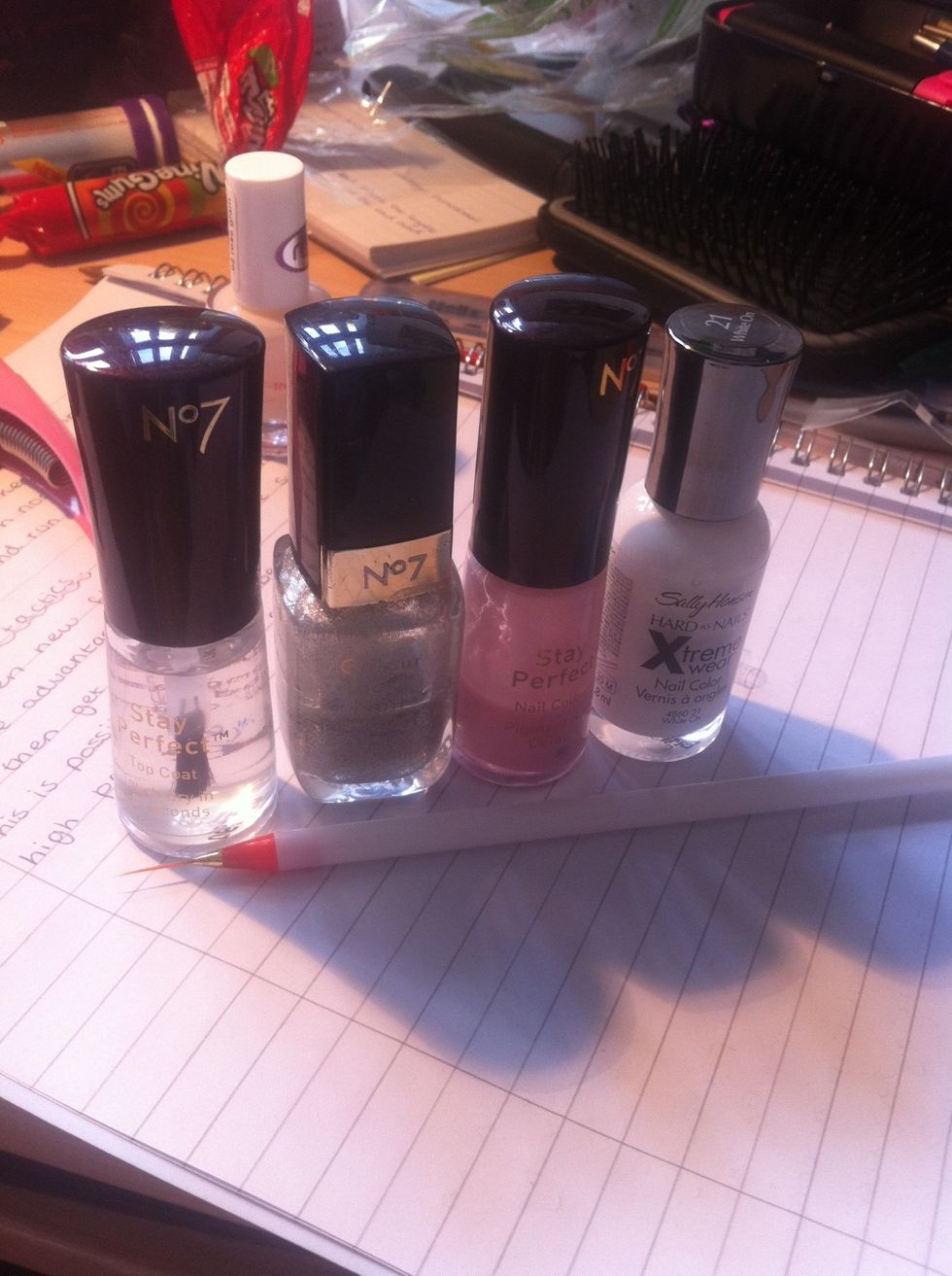 Gather your supplies...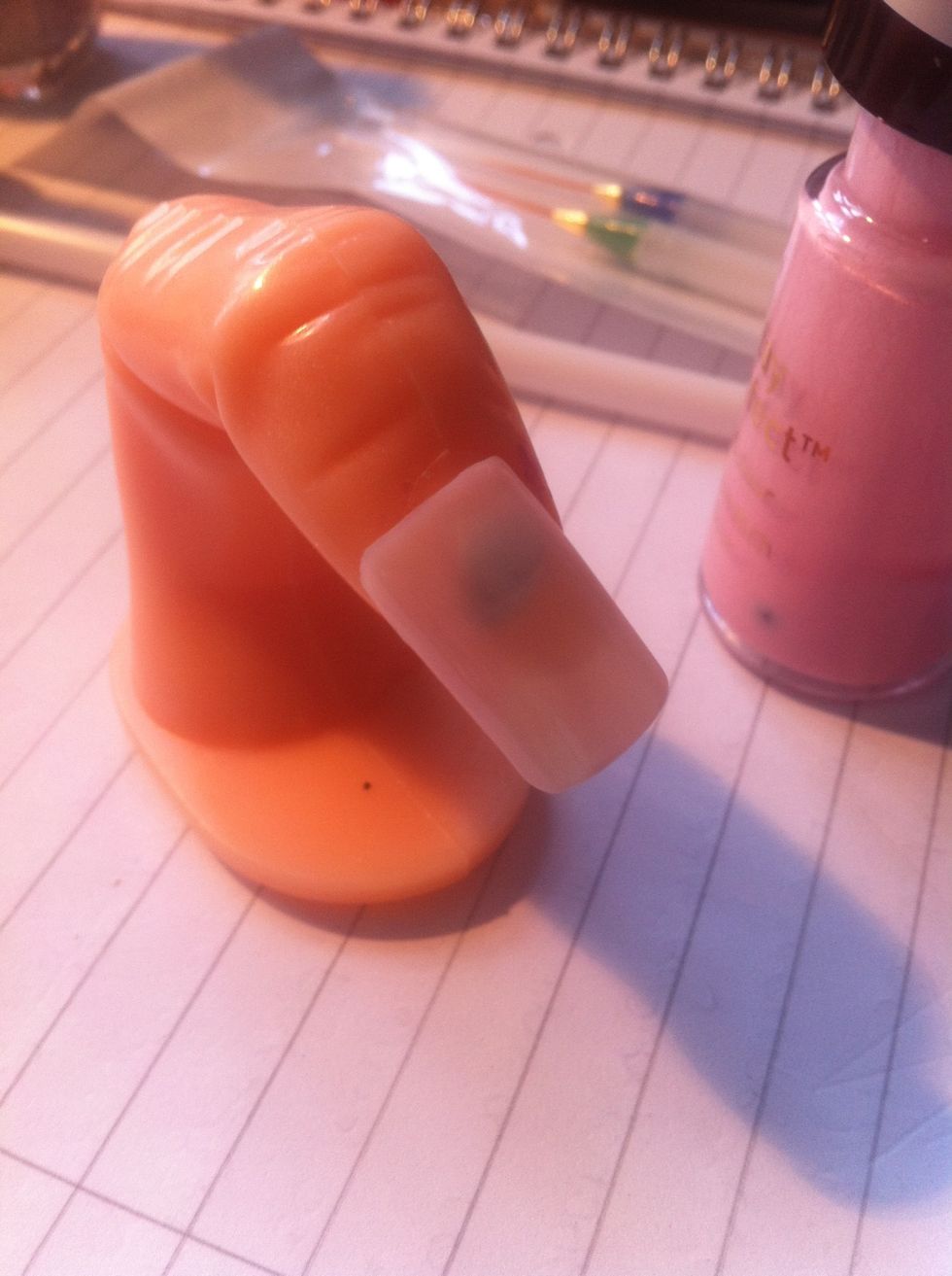 Paint your base coat - pale pink...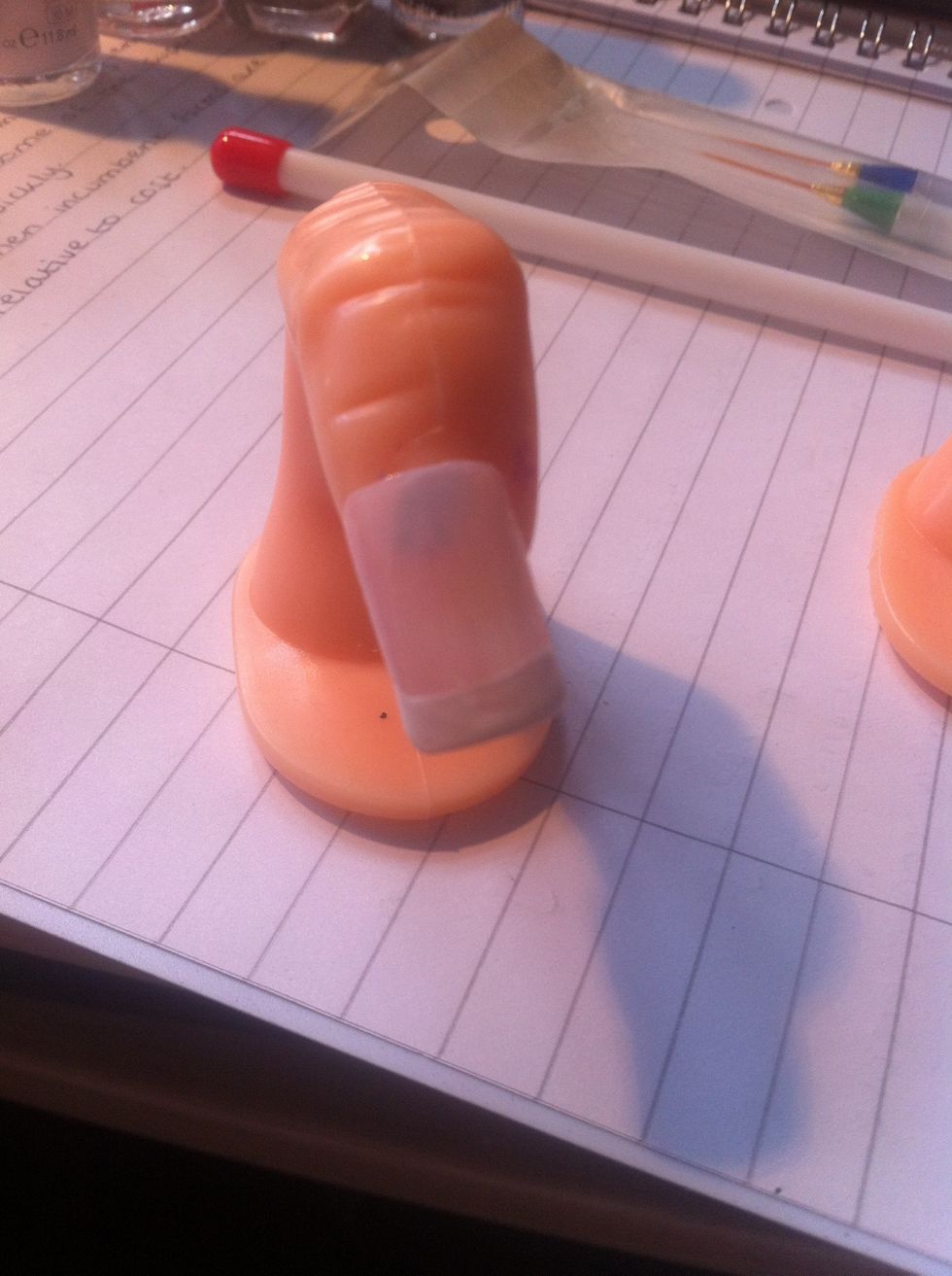 Paint a white tip on the nail 😊 I done it freehand but you can buy strips to guide you...
Use a nail art brush to add a line of glitter just below the white tip...
Add your top coat and your done 😄
Hope you like it 😊 you can try experimenting with different colours...
Light pink nail varnish
White nail varnish
Sparkling nail varnish
Top coat
Nail art brush