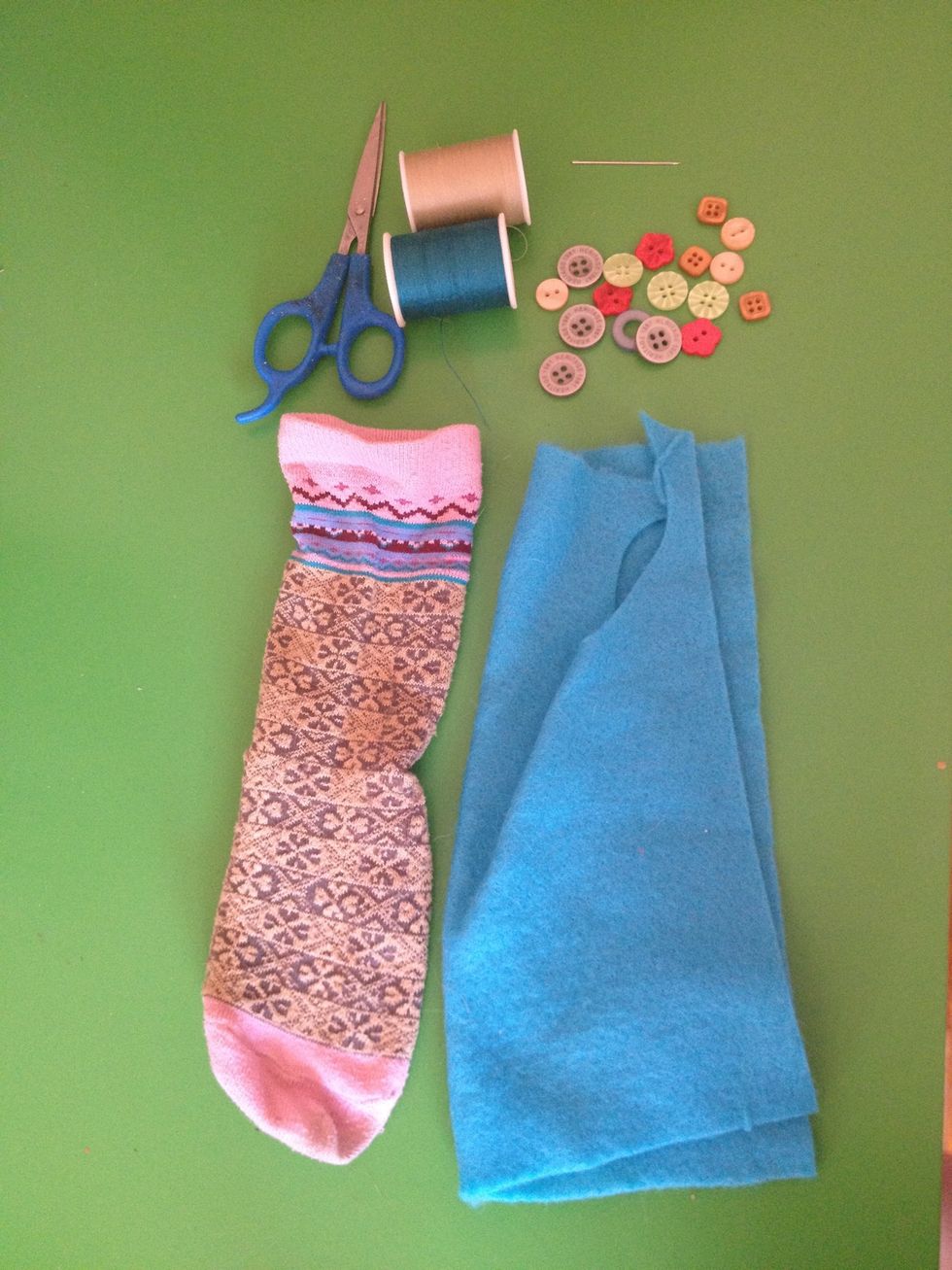 What you'll need.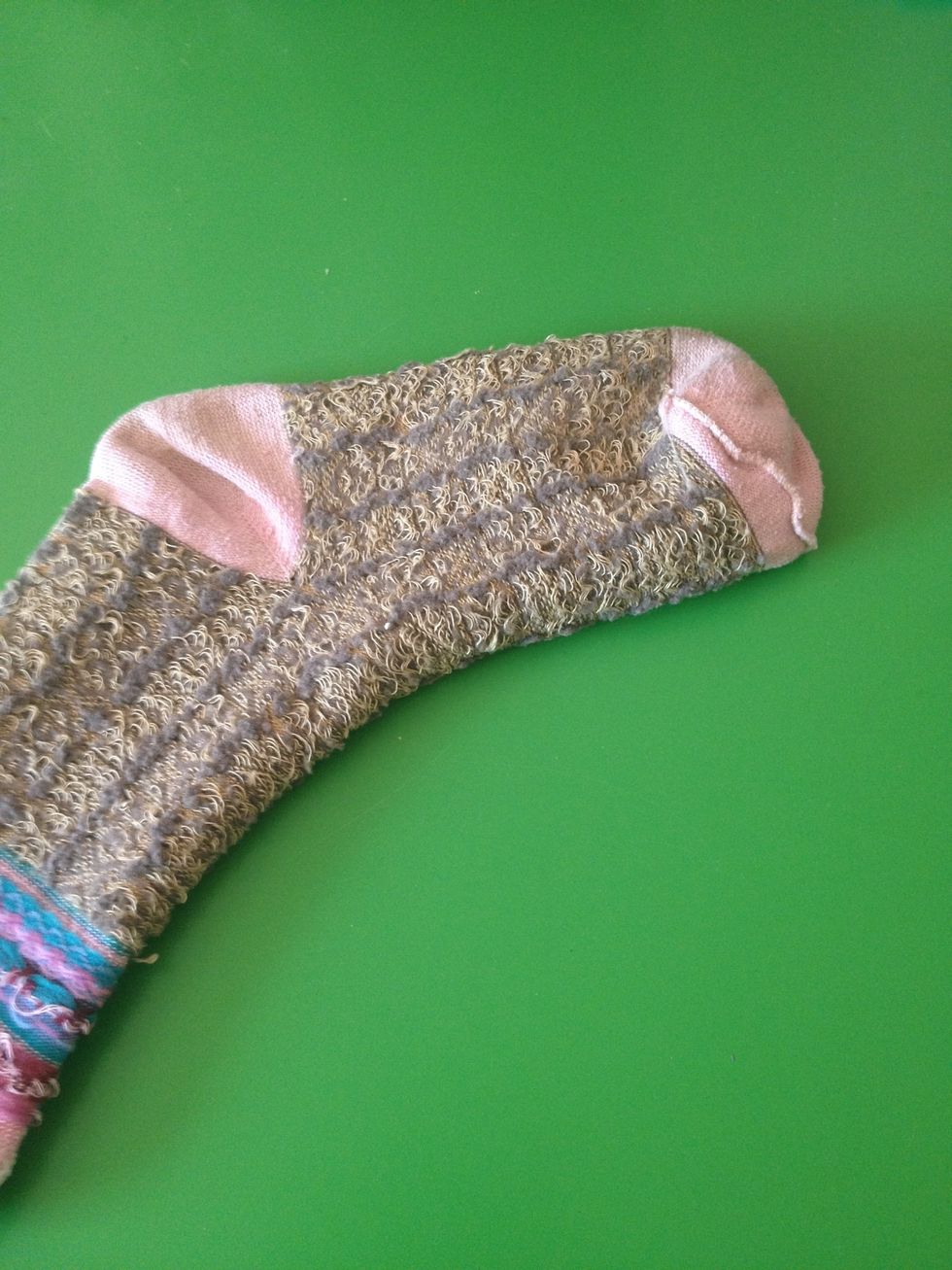 Turn sock inside out and lay as shown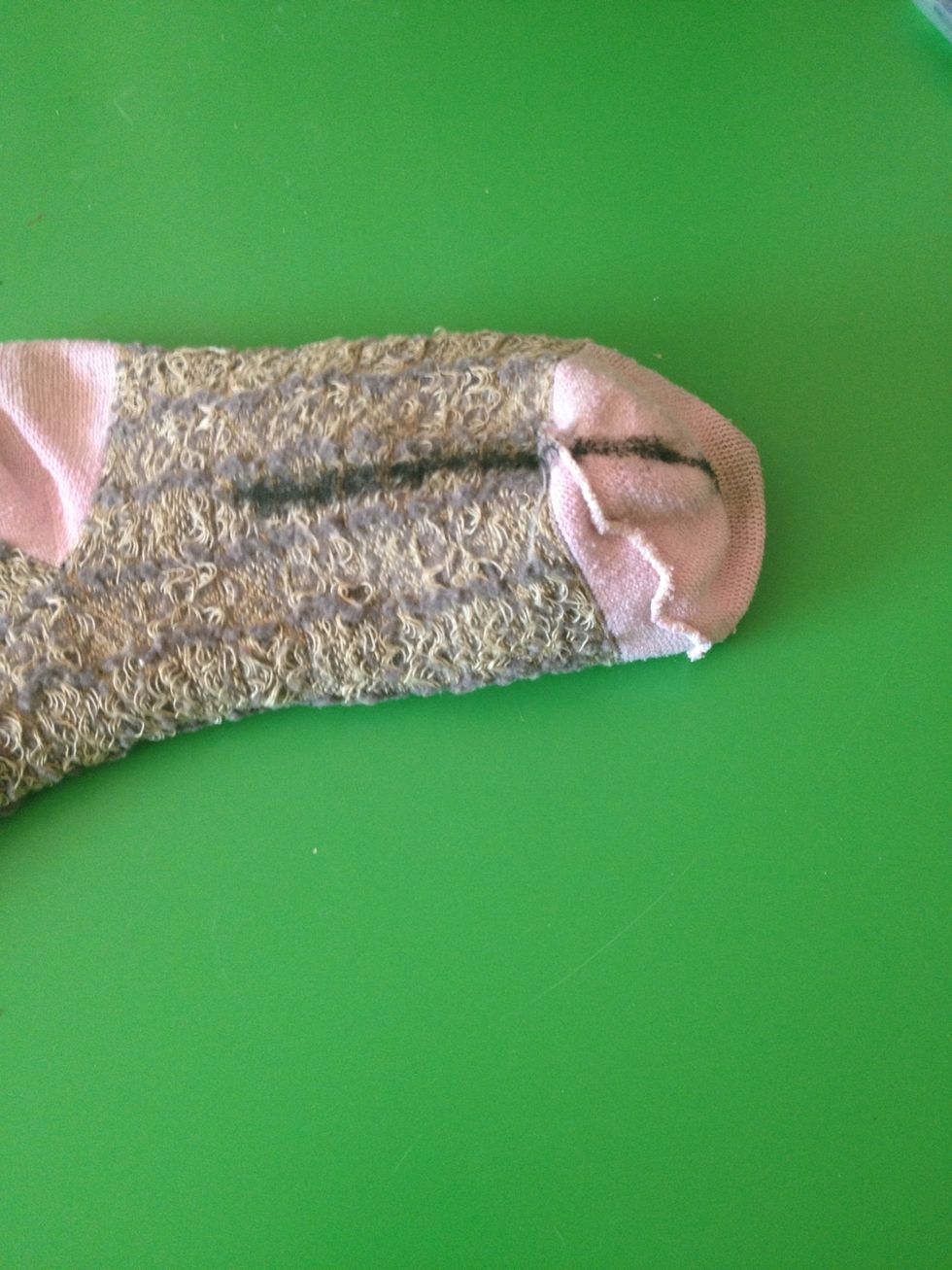 Draw a line.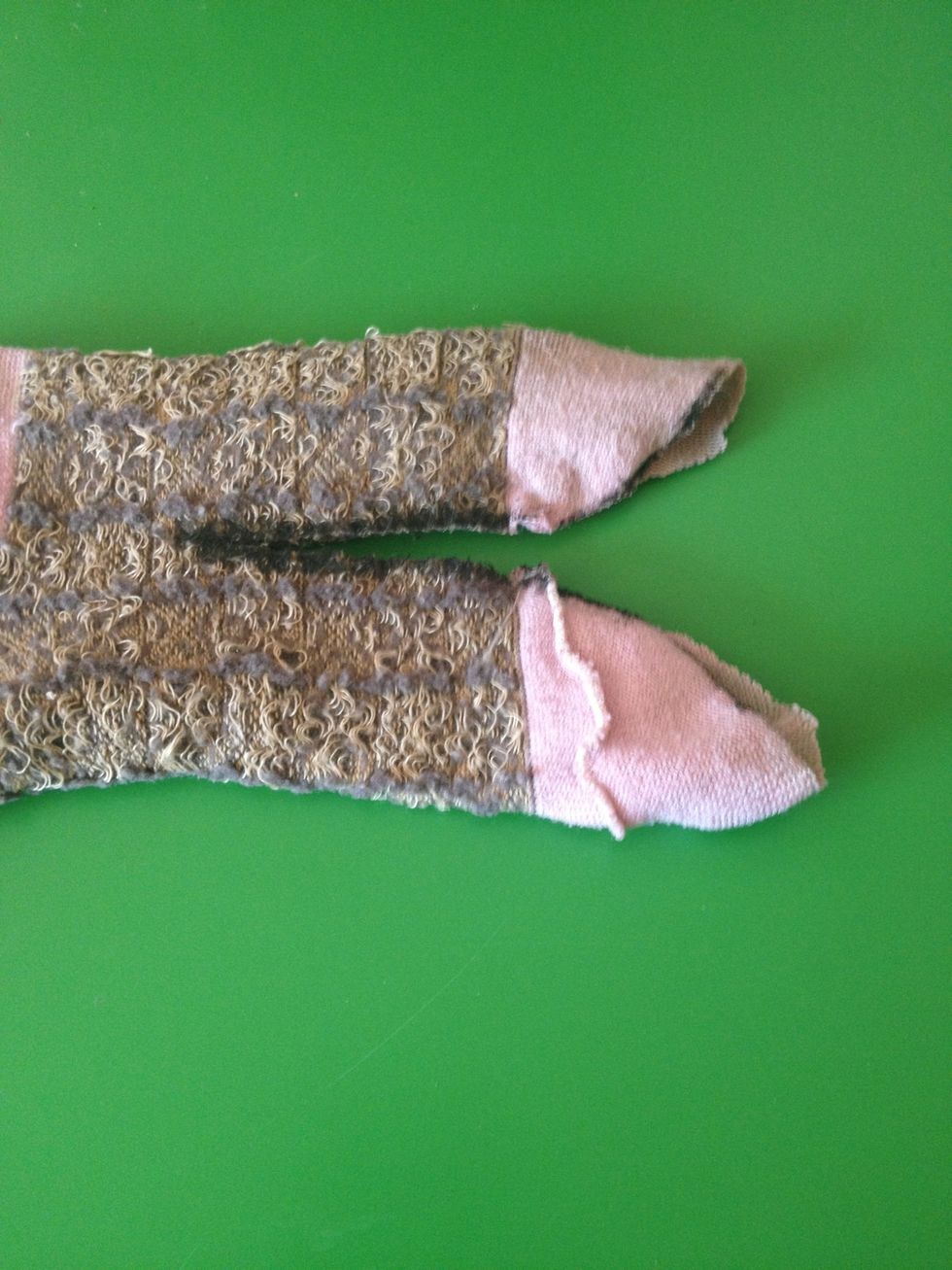 Cut down the line.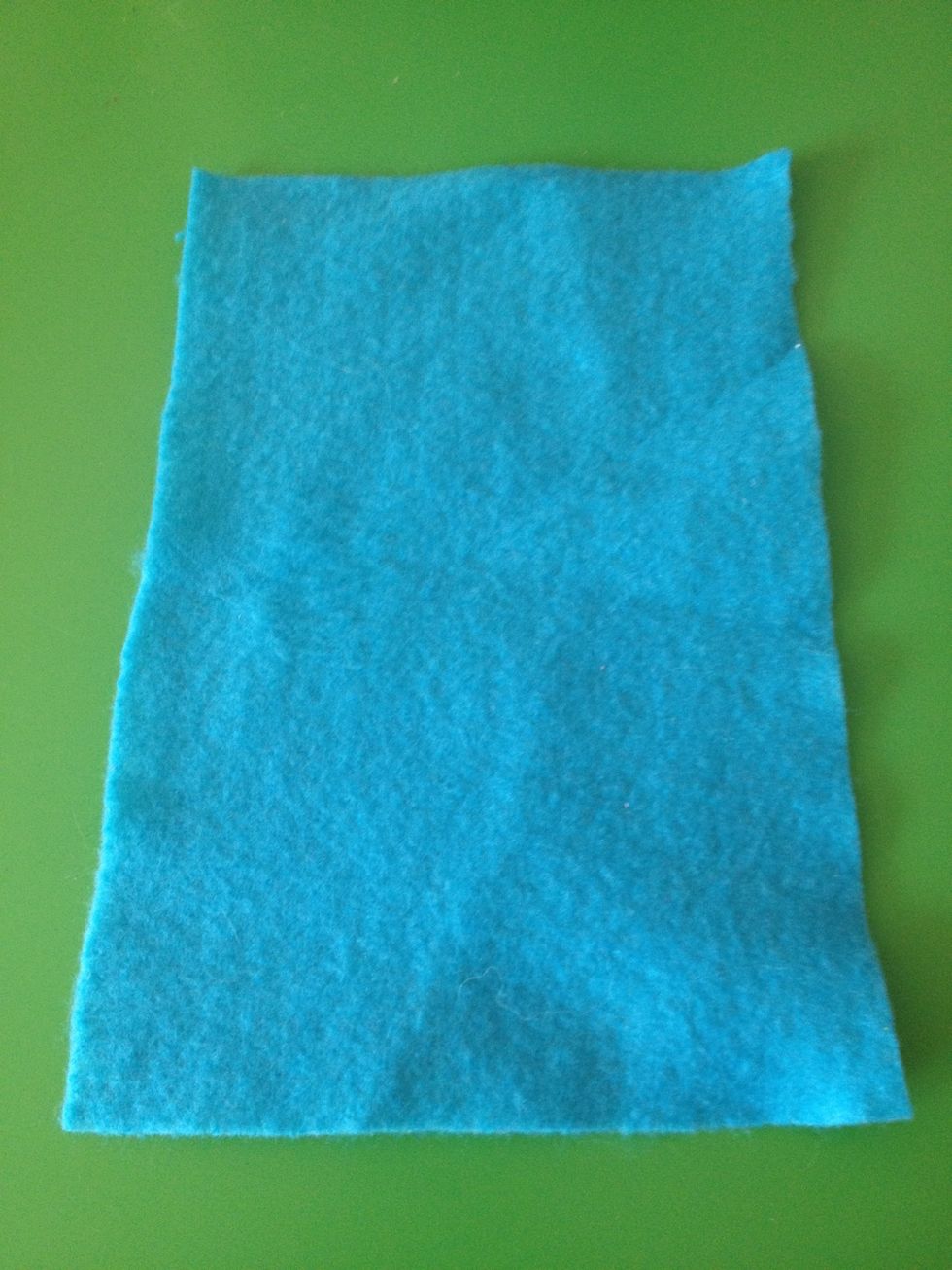 Lay out felt.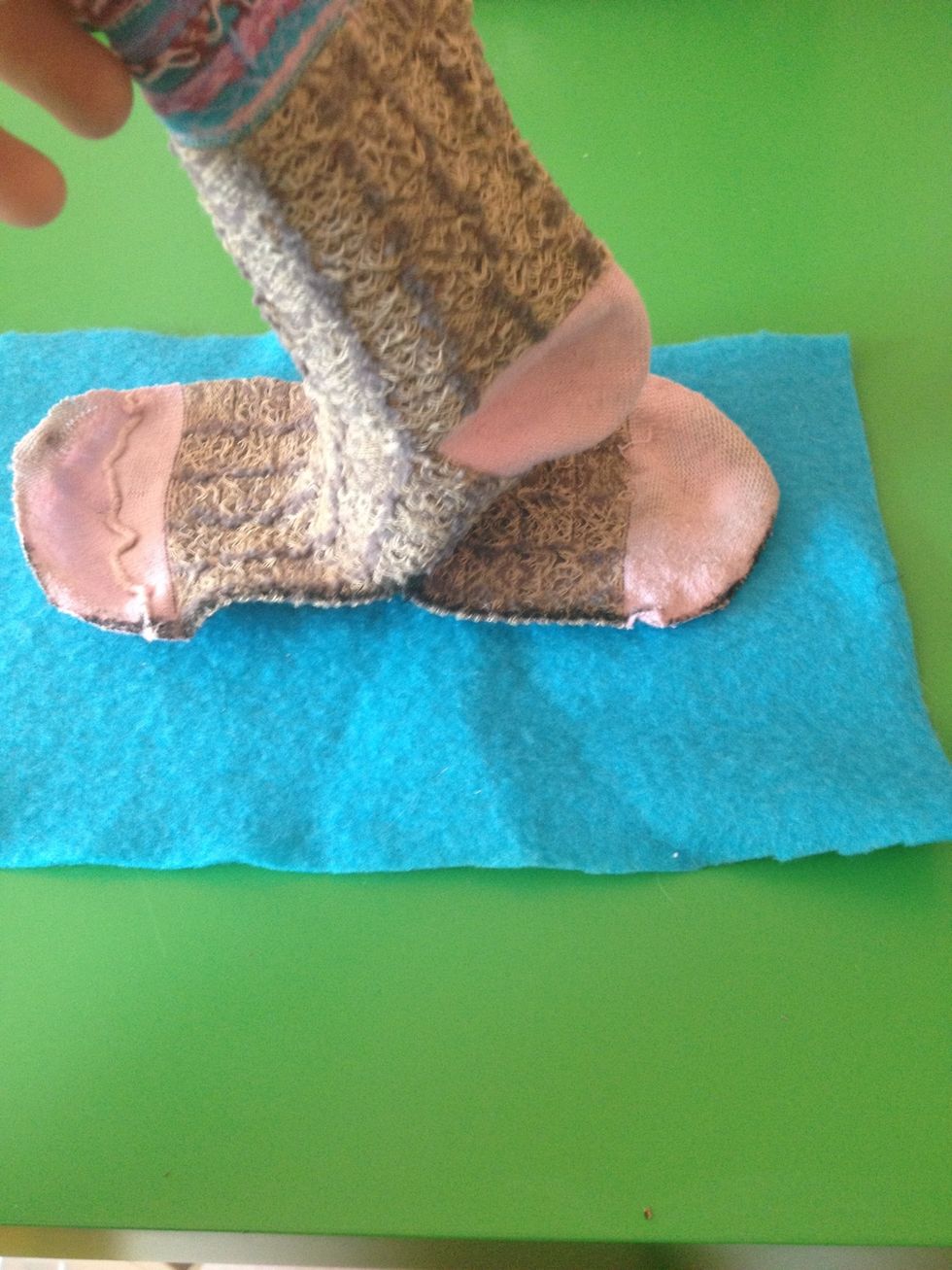 Put the sock on the felt as shown.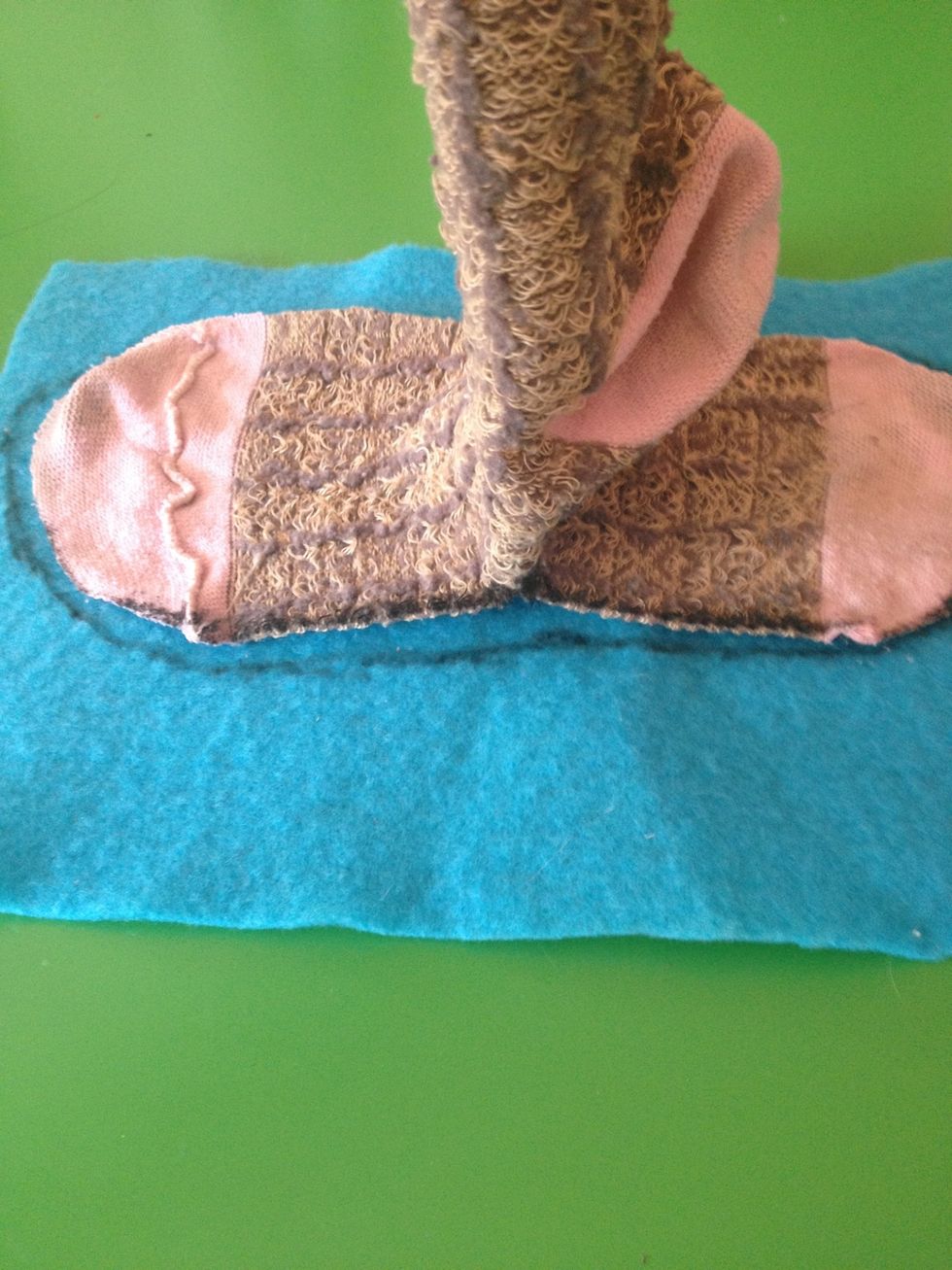 Trace around the sock.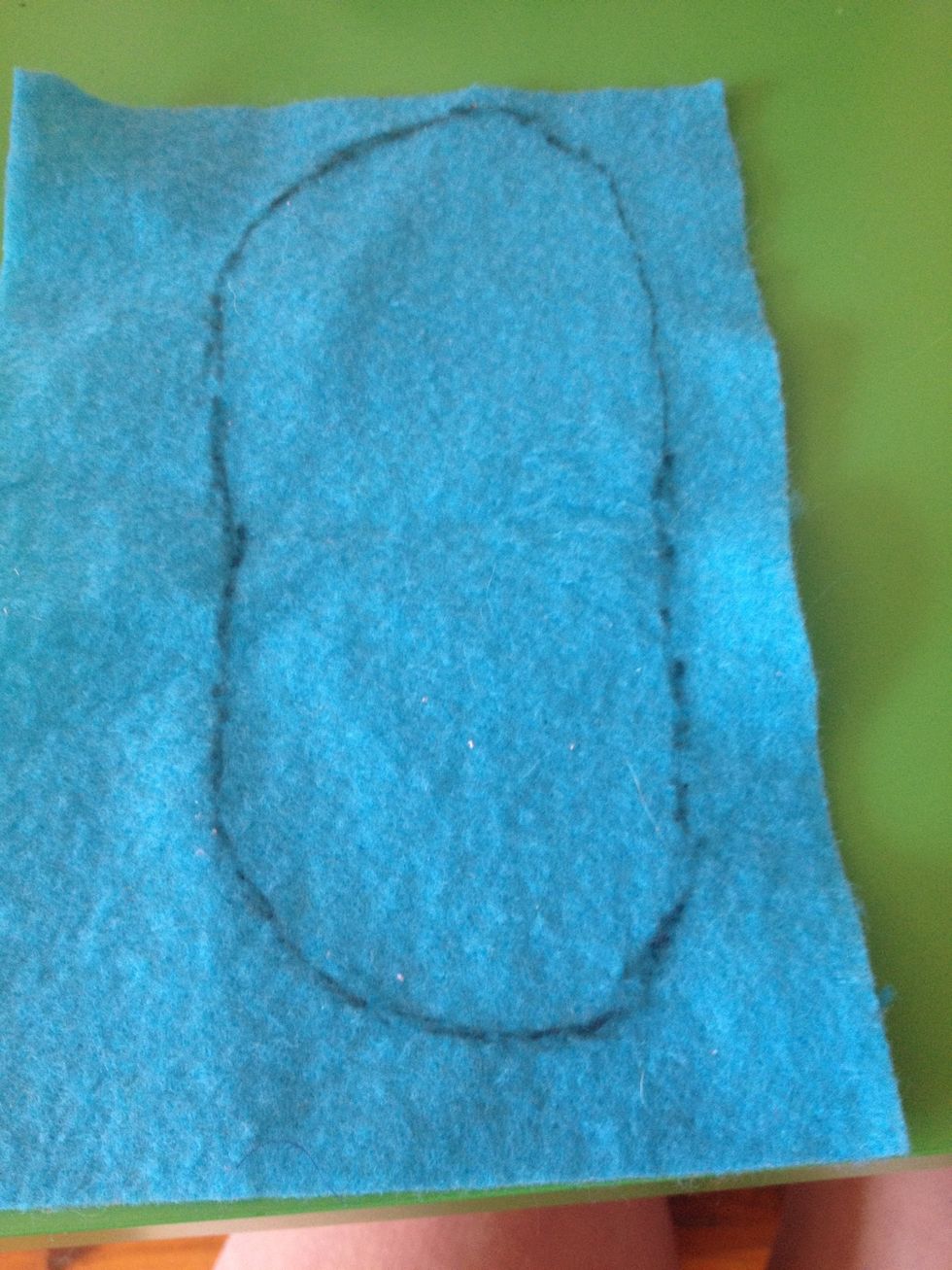 It should be an oval, like this.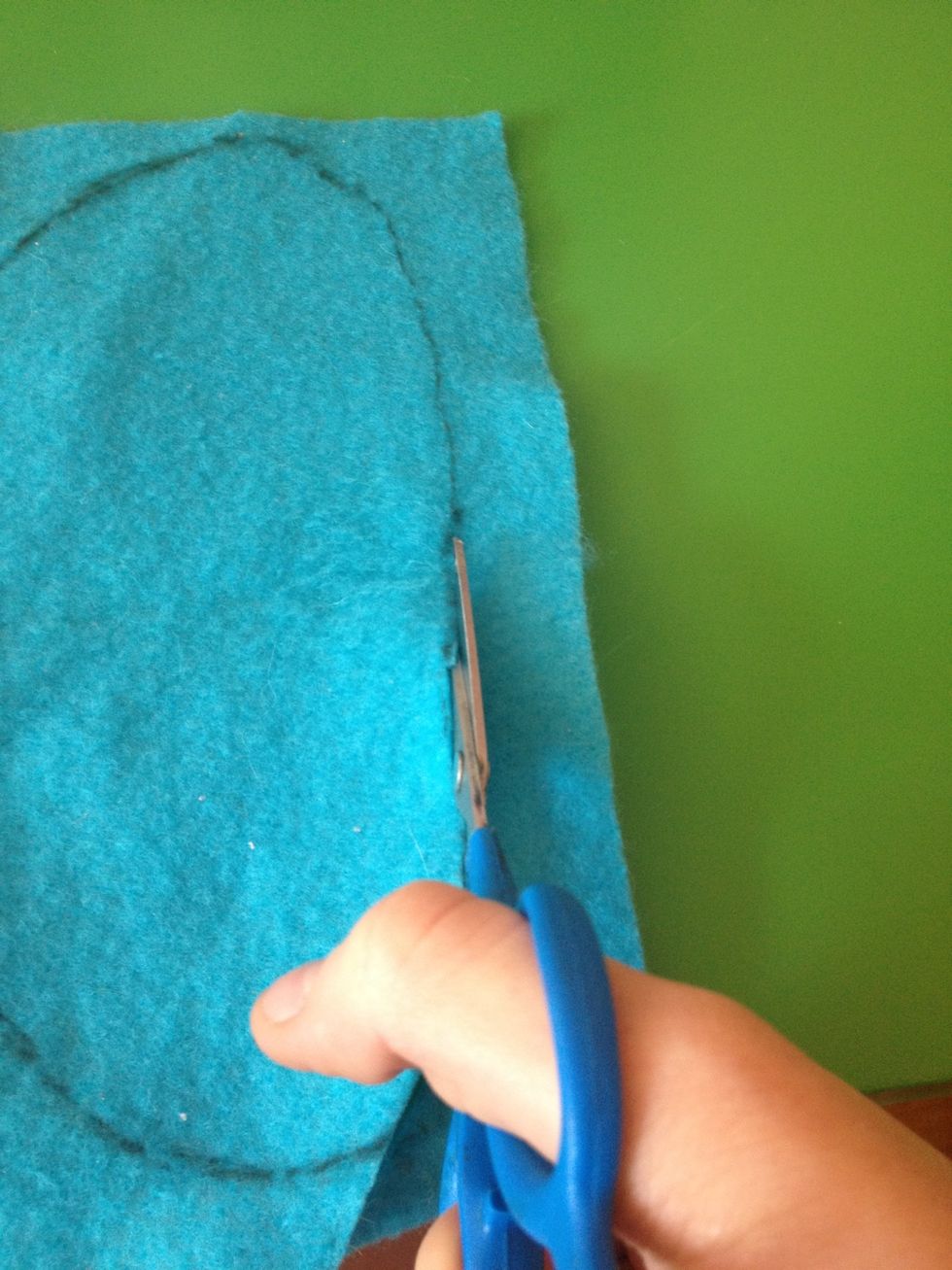 Cut it out.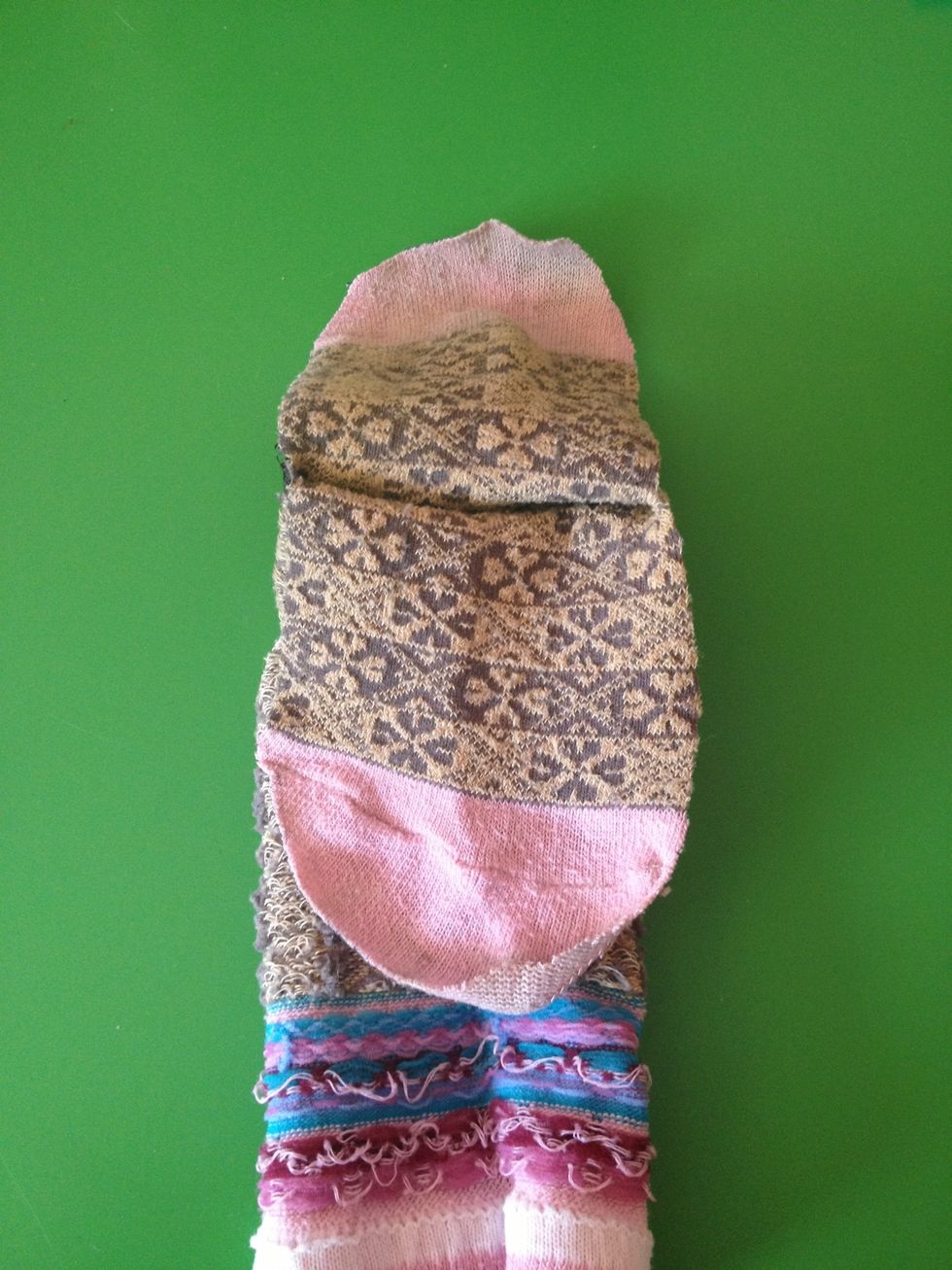 Lay the sock as shown.
Put the felt on the sock.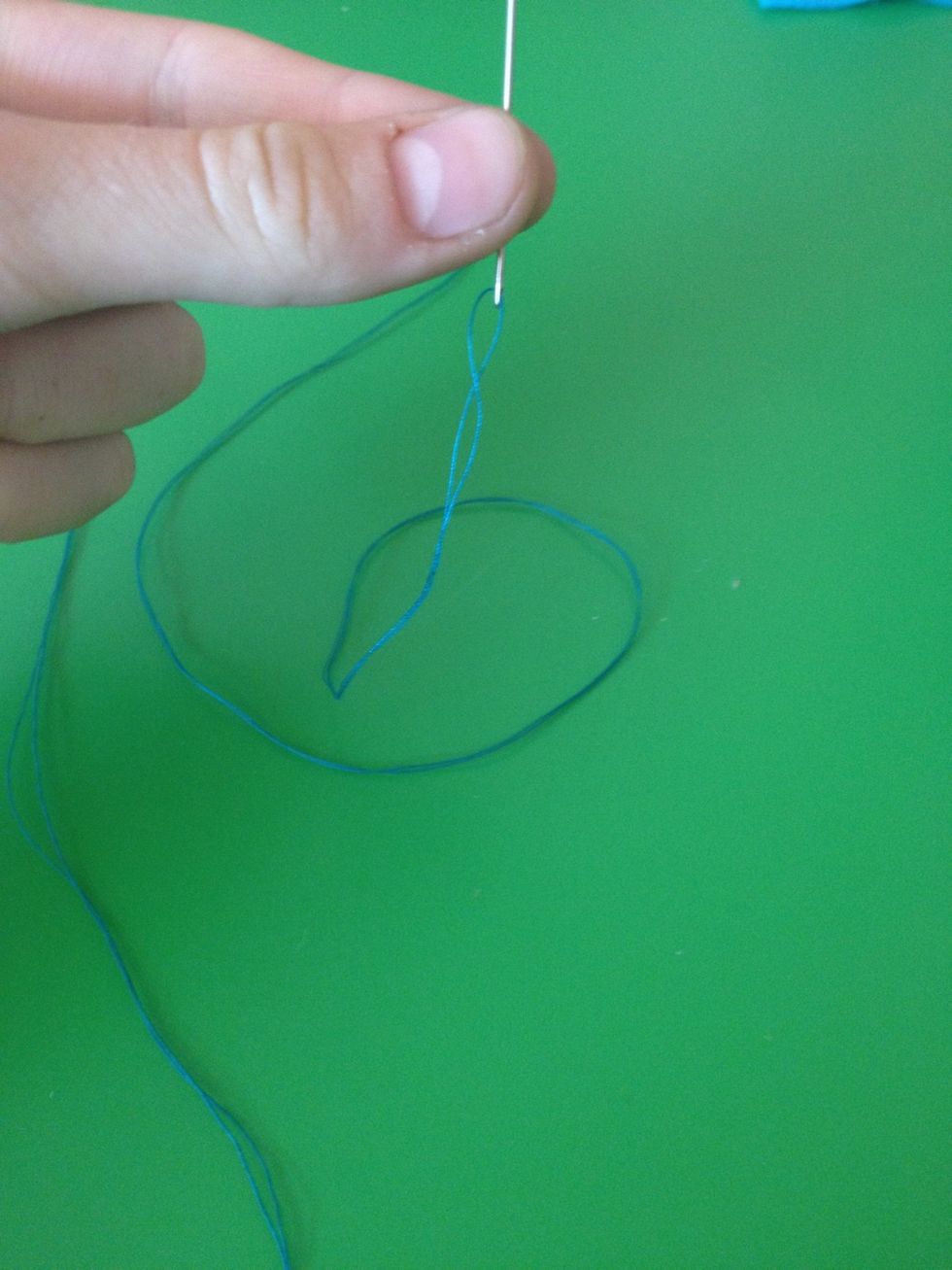 Thread your needle.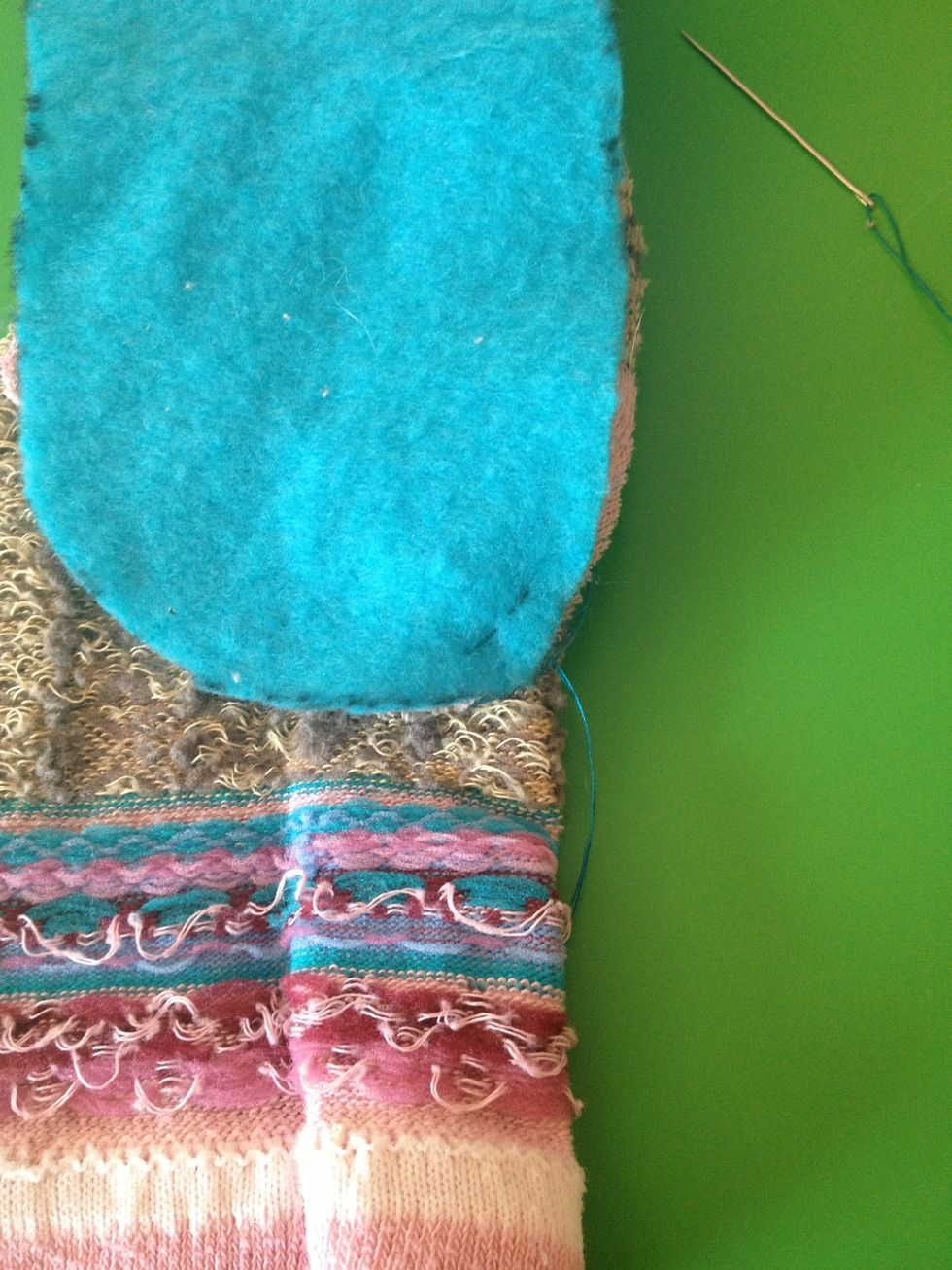 Start sewing the felt to the sock.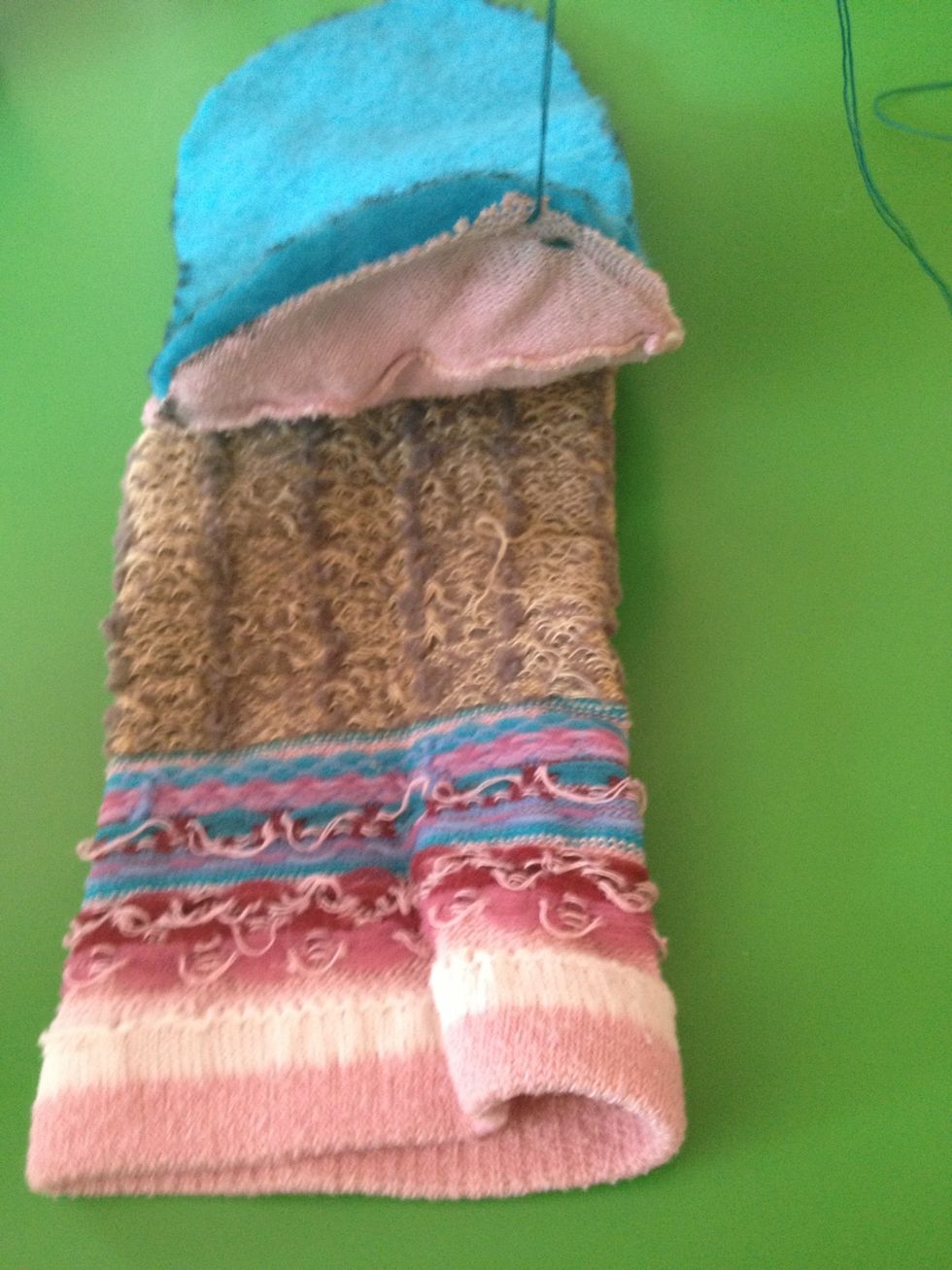 Be careful to not sew the toe part of the sock to the ankle part.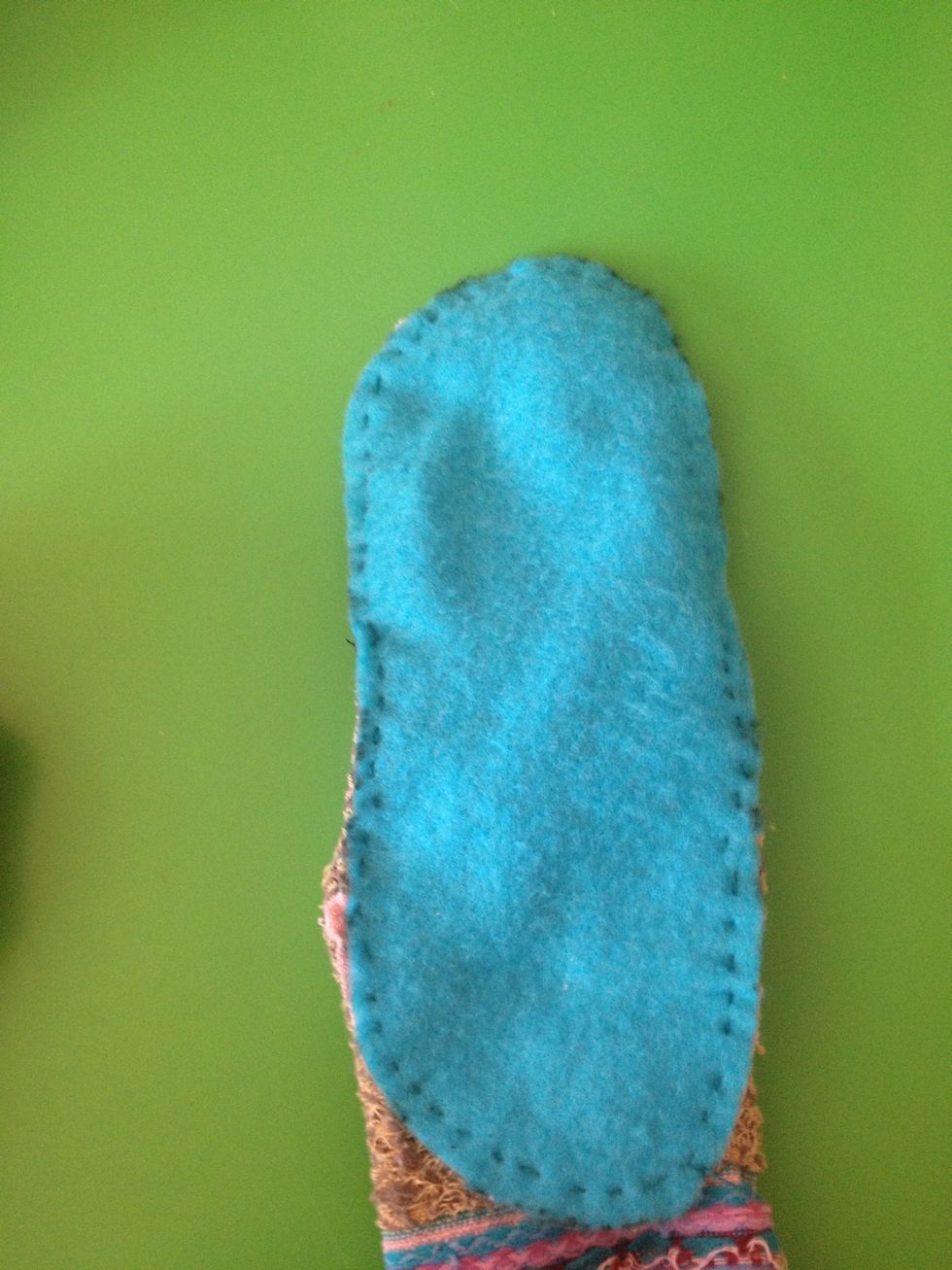 It should look like this.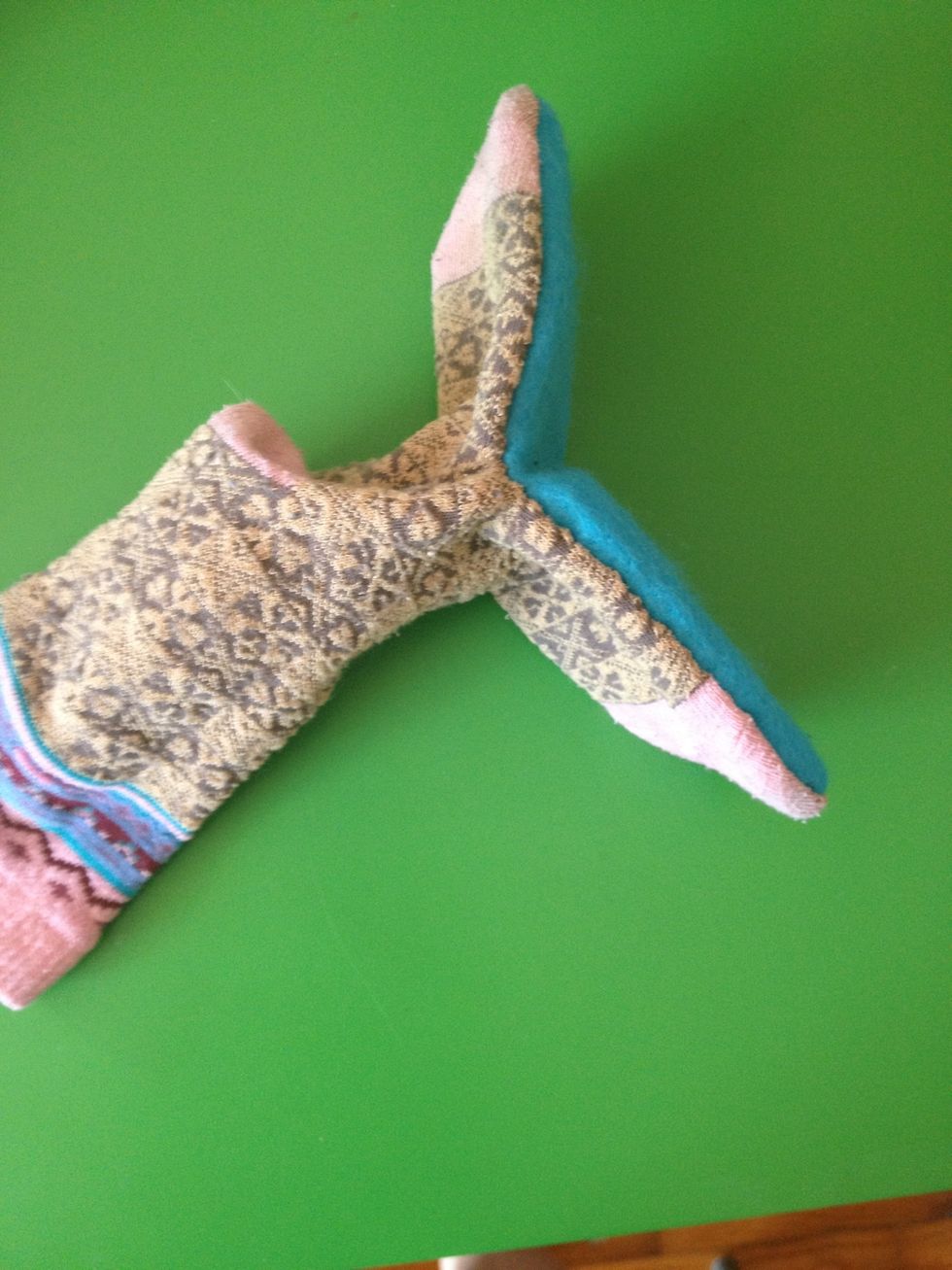 Turn the sock right side out.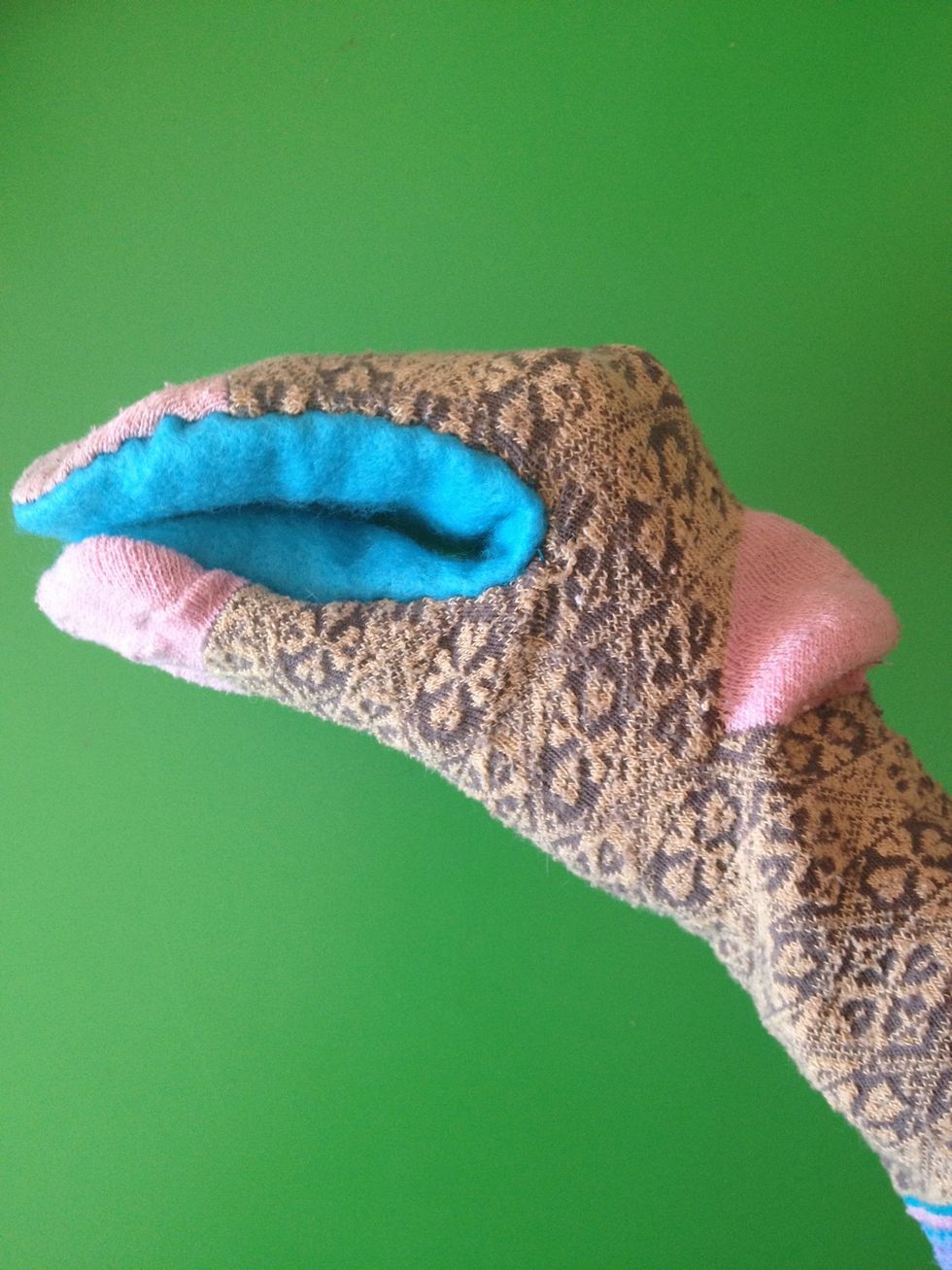 Put your hand in the sock, with your thumb in the bottom section, and the other fingers in the top.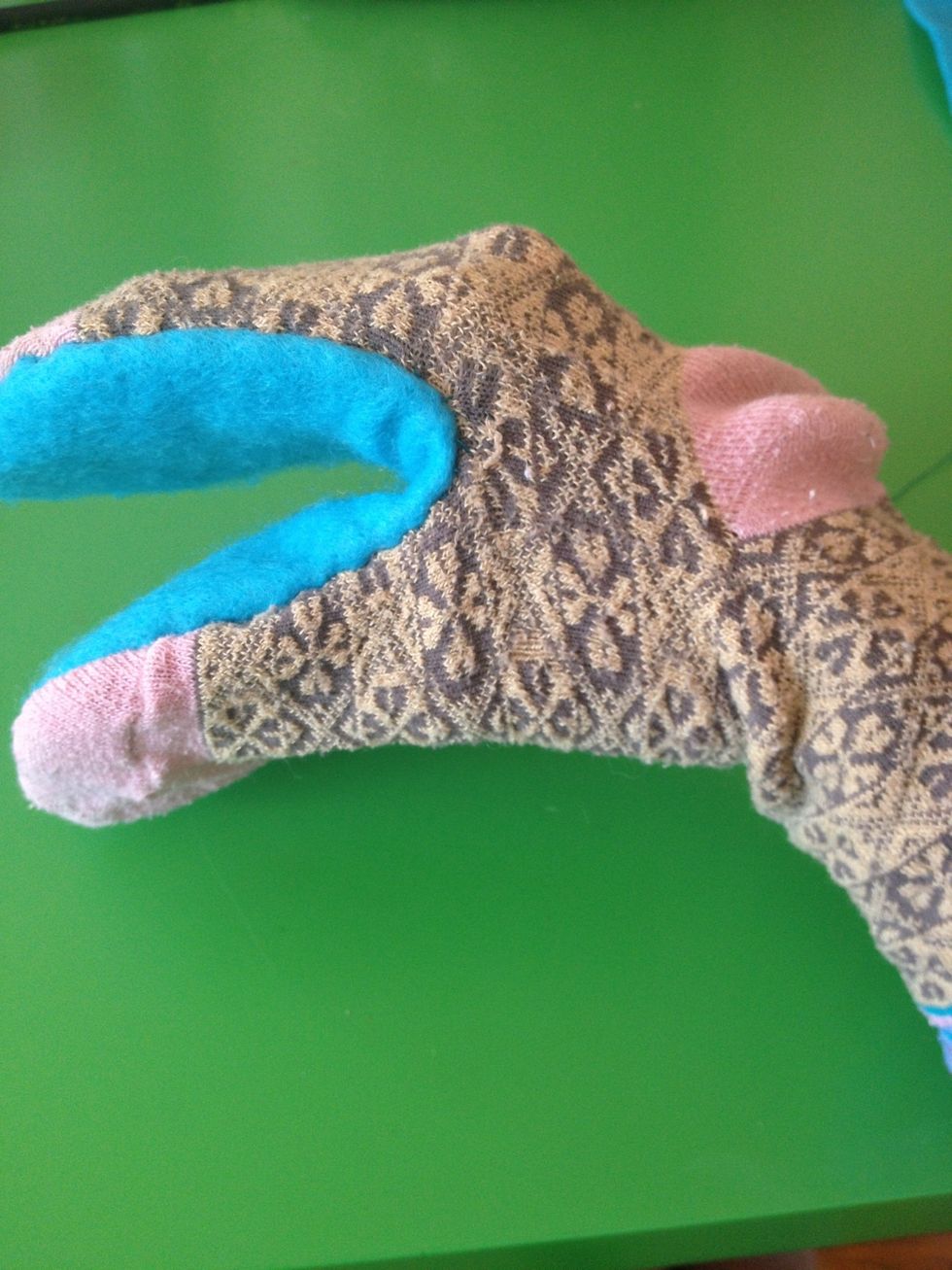 The blue part is the mouth!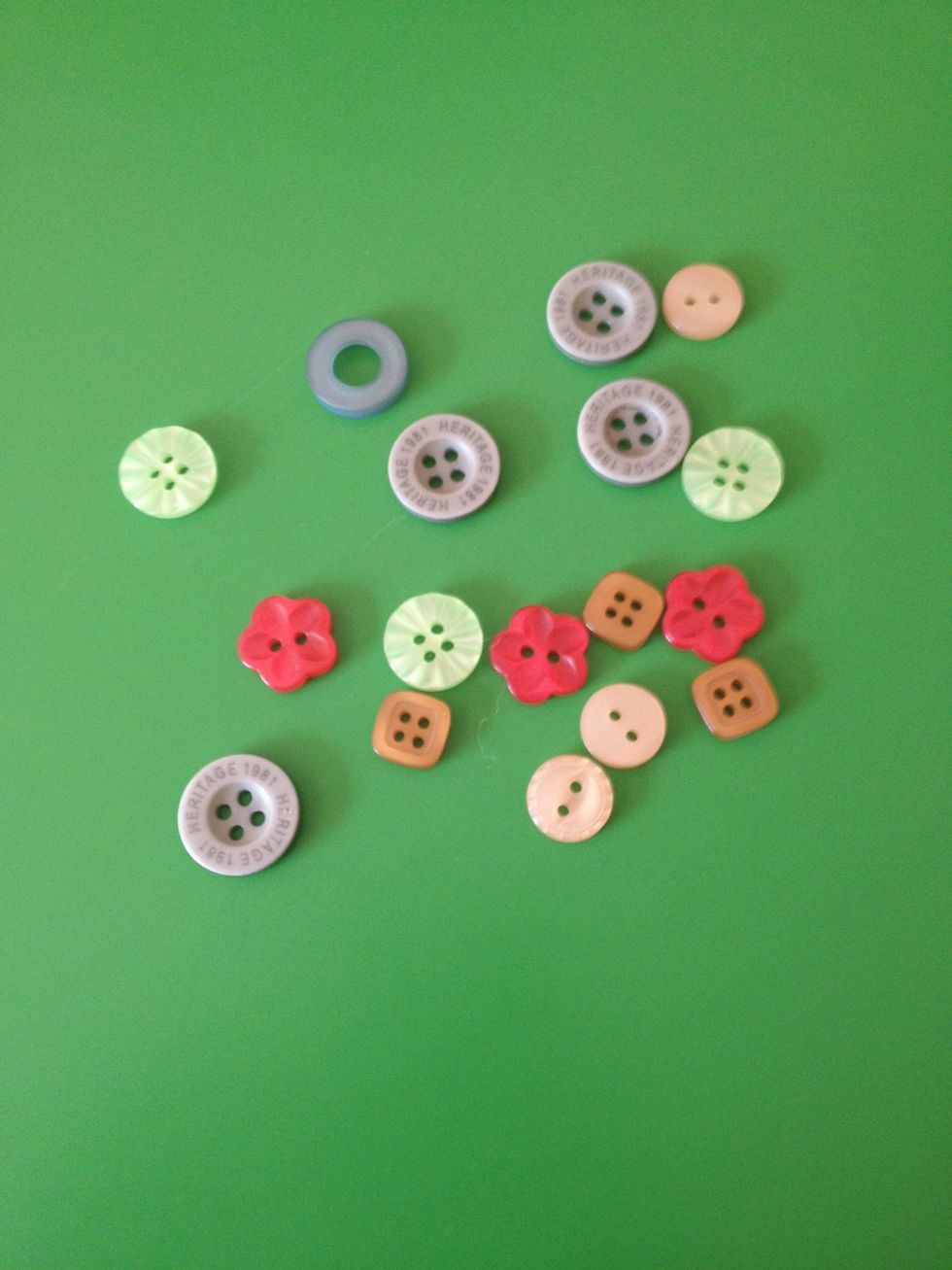 Now here's the fun part! Take out the buttons and pick some for your puppet's eyes.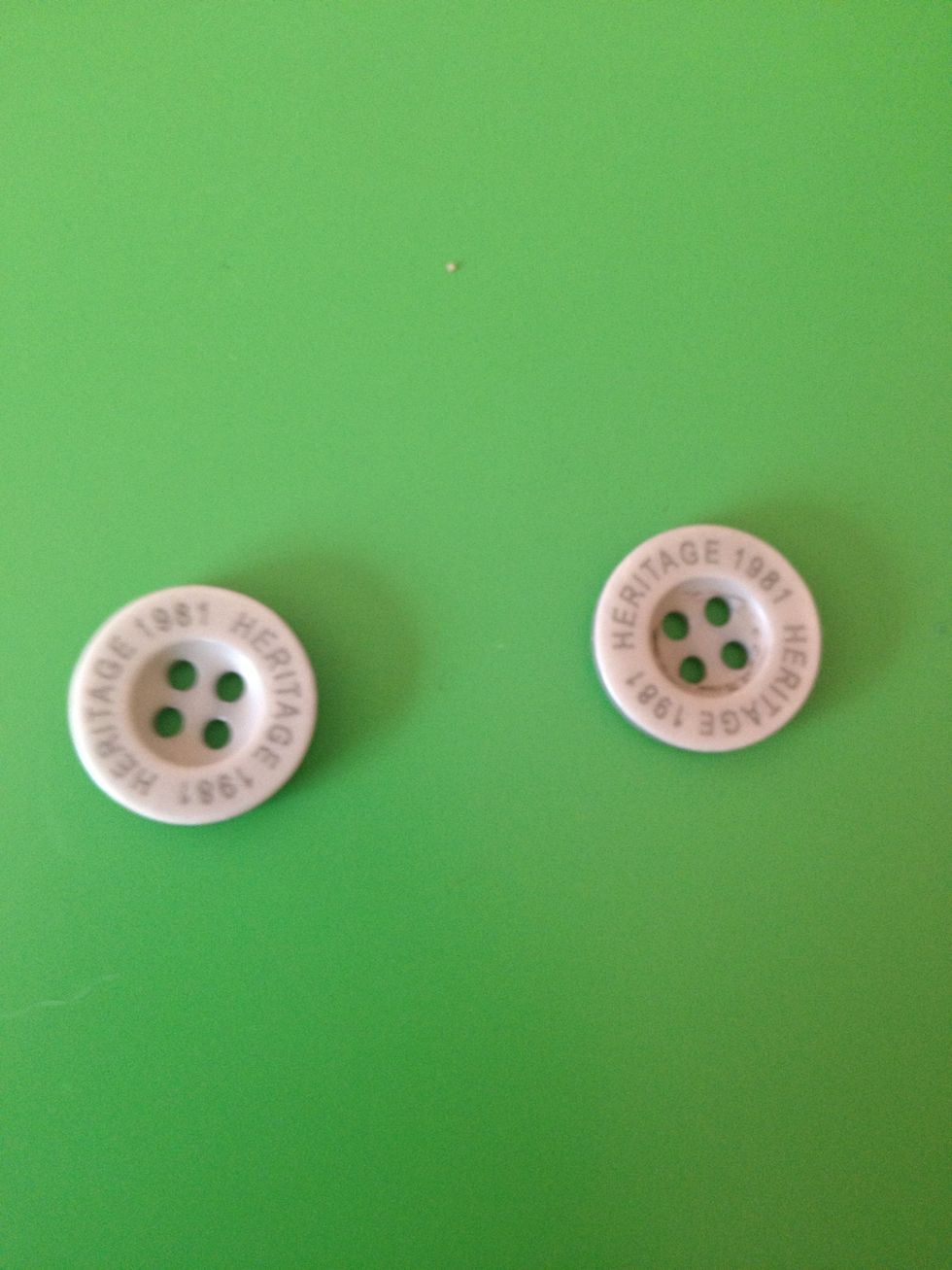 You can just use two simple buttons...
Or you can stack them!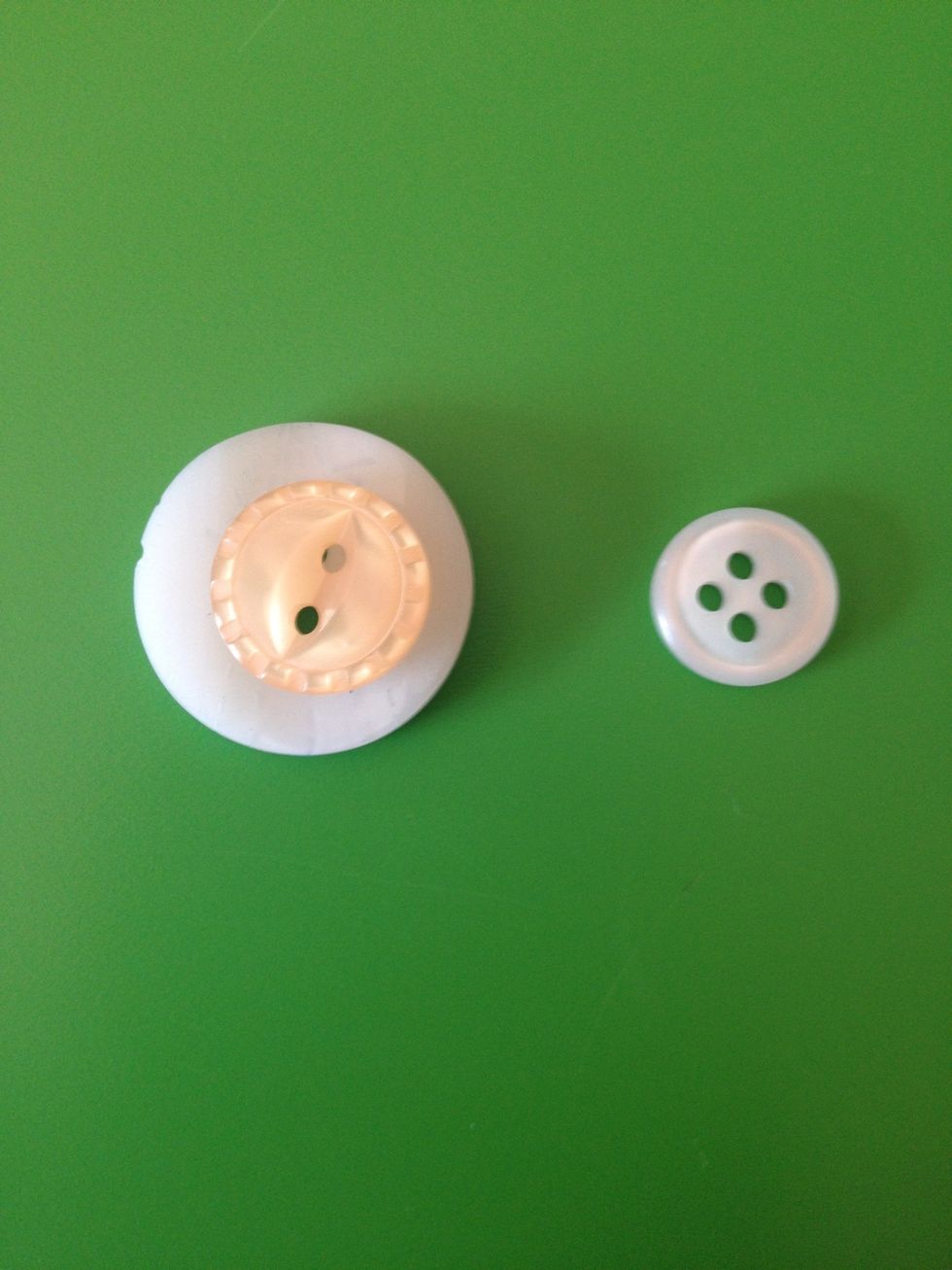 Or maybe one eye is bigger than the other?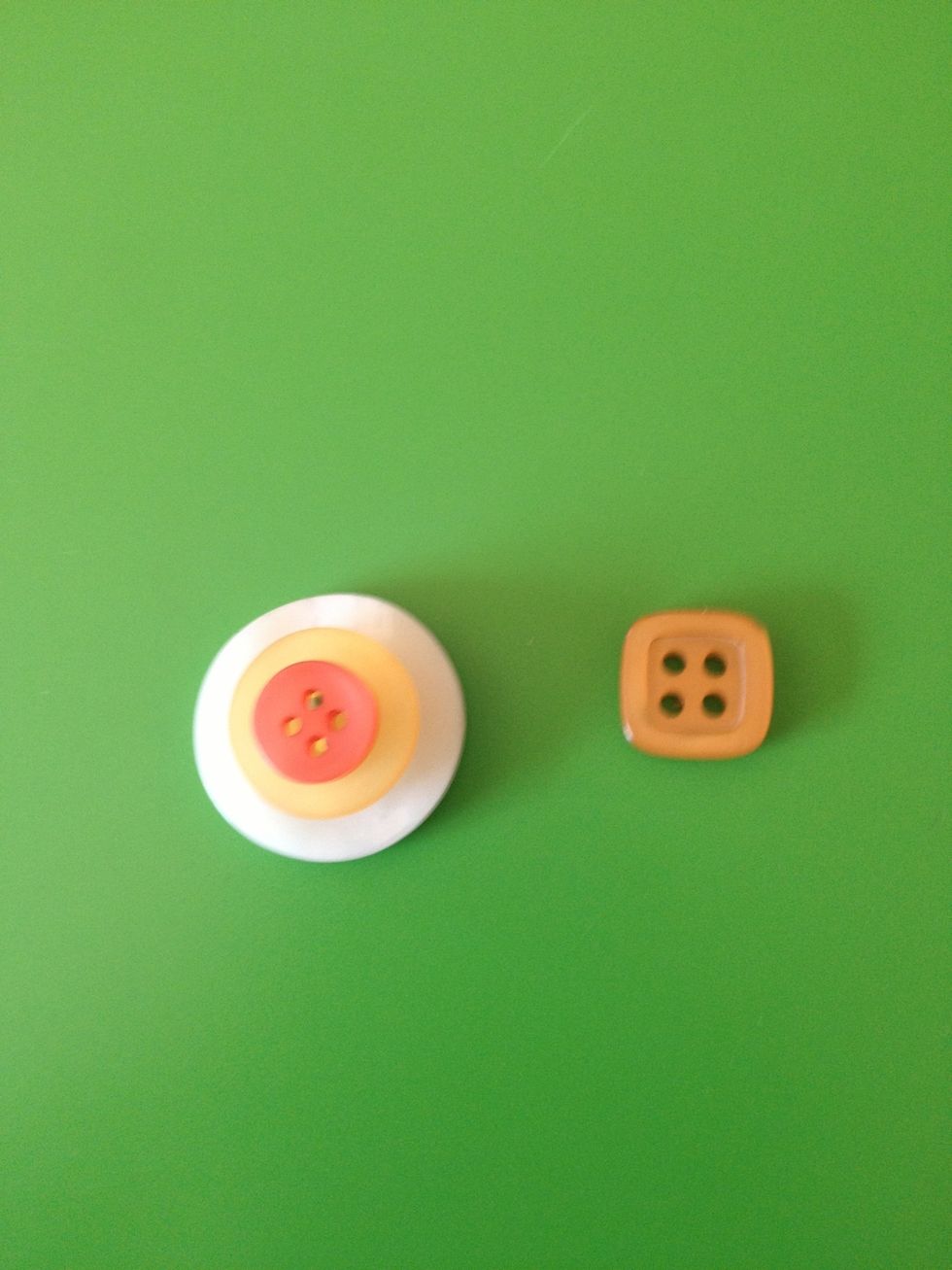 You can even triple-stack them!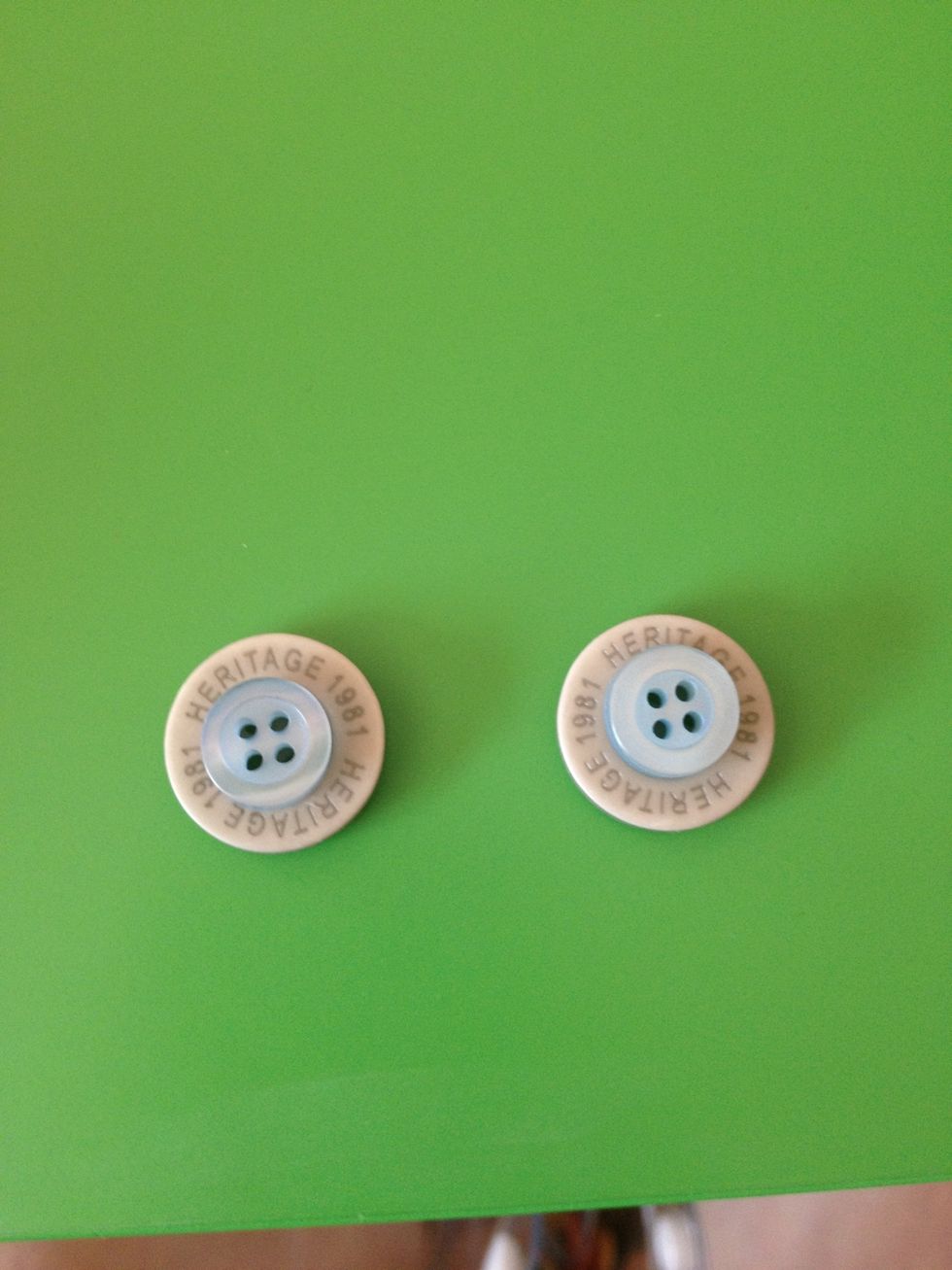 Once you have decided on your buttons...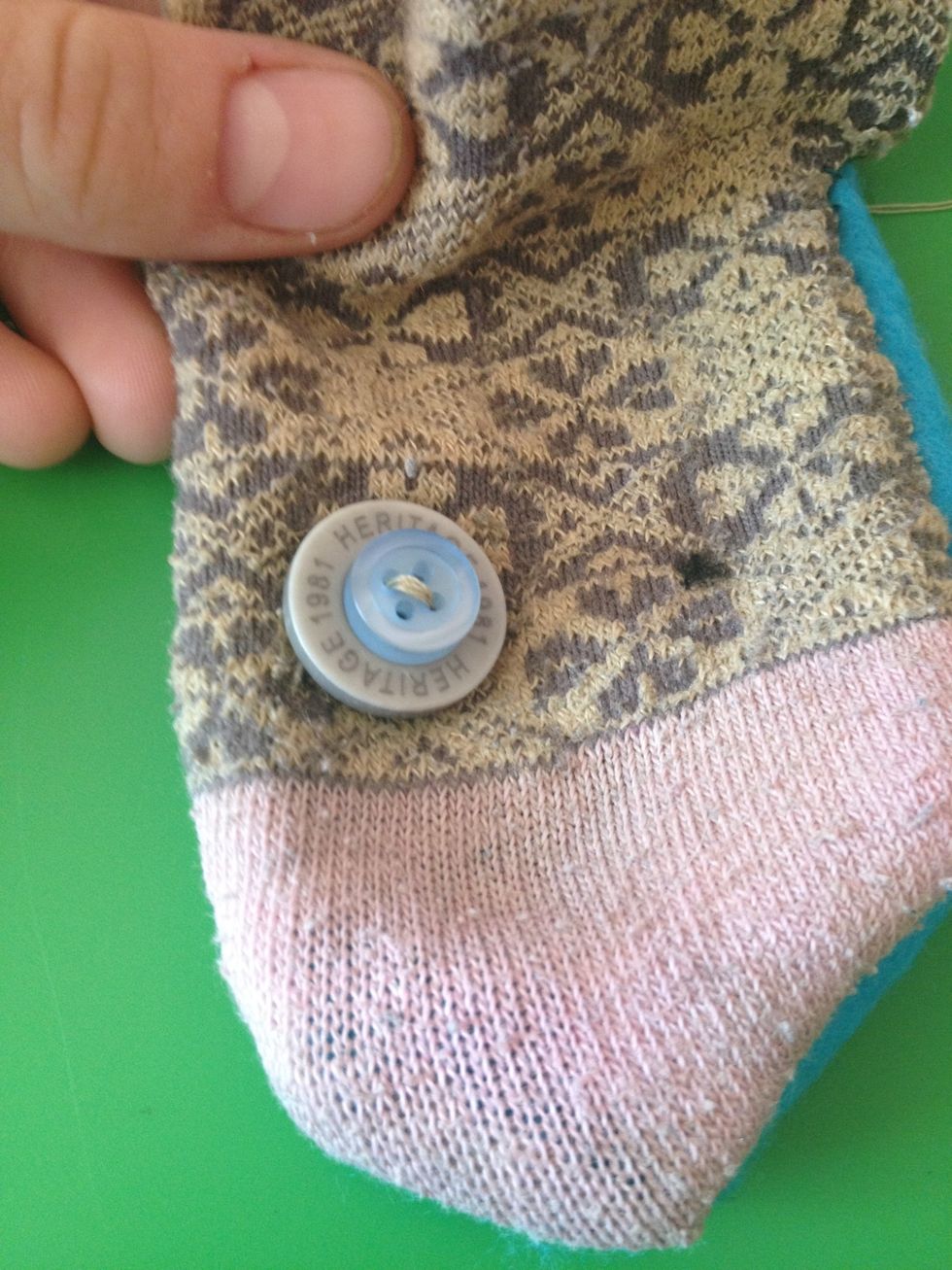 It's time to sew them on!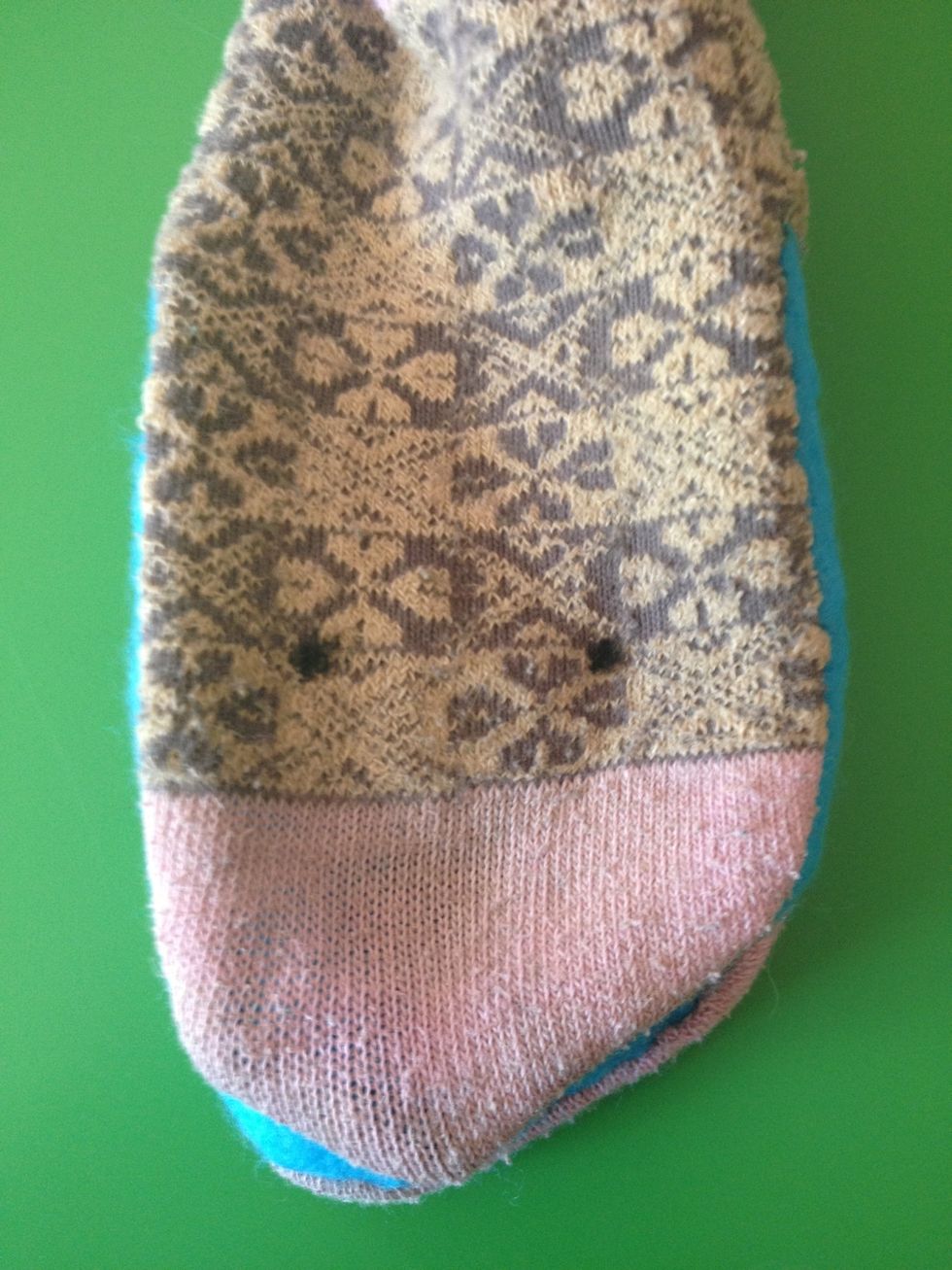 First mark where you want the eyes.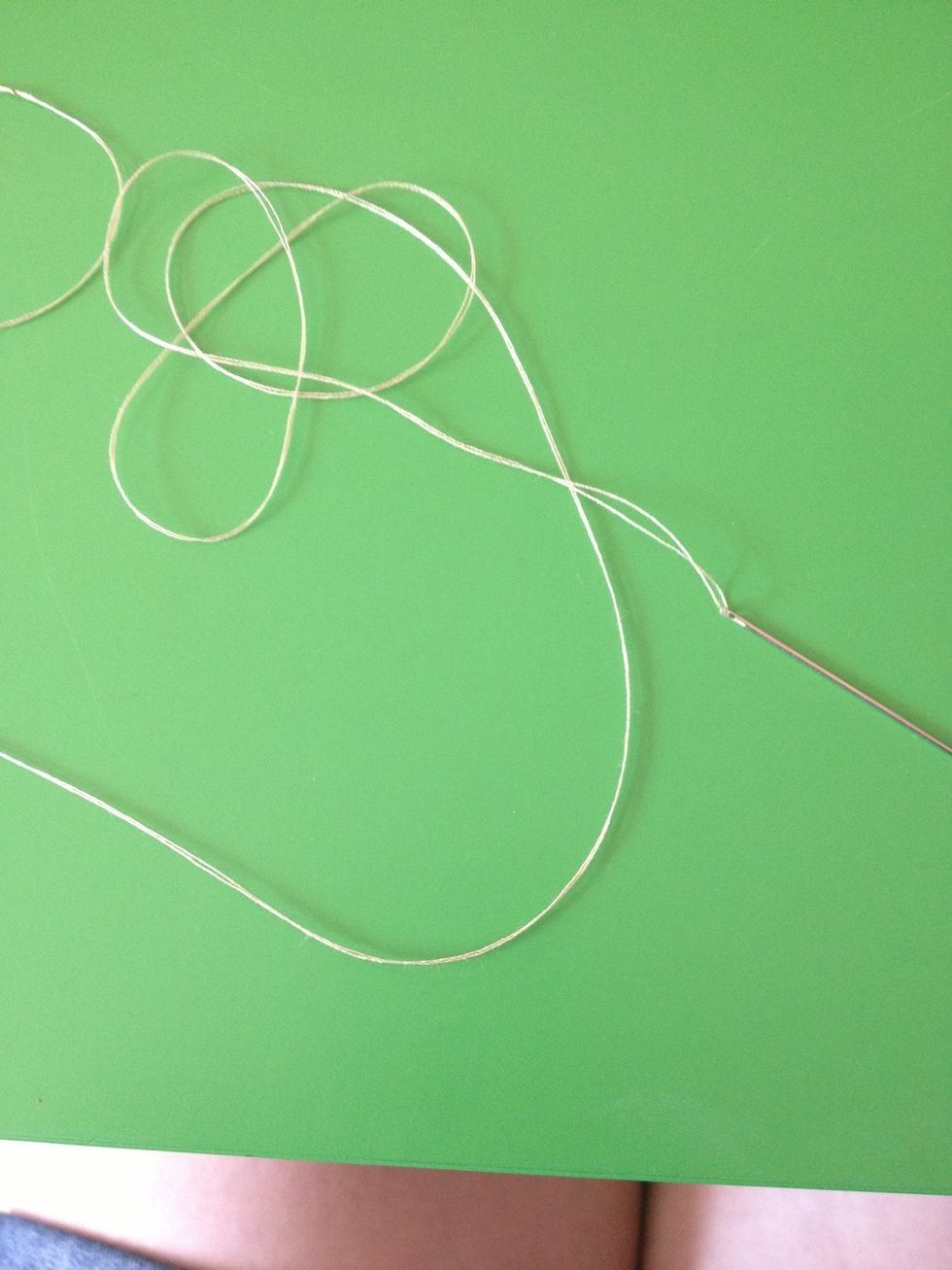 Then thread your needle.
When sewing the eyes on, be sure to only see through the top layer of sock, so you can still put your hand in it. Now your puppet has eyes!
Now just give it a name and your puppet is done! Look at my other guides for how to make hair and possibly clothing for your puppet!😃
Old sock
Felt
Buttons
Needle and thread
Scissors
A creative mind!!!!!!
Amelia Jane
I sew and knit, and occasionally dabble in crocheting, embroidery, painting, scrap booking, and felting. More tutorials coming.