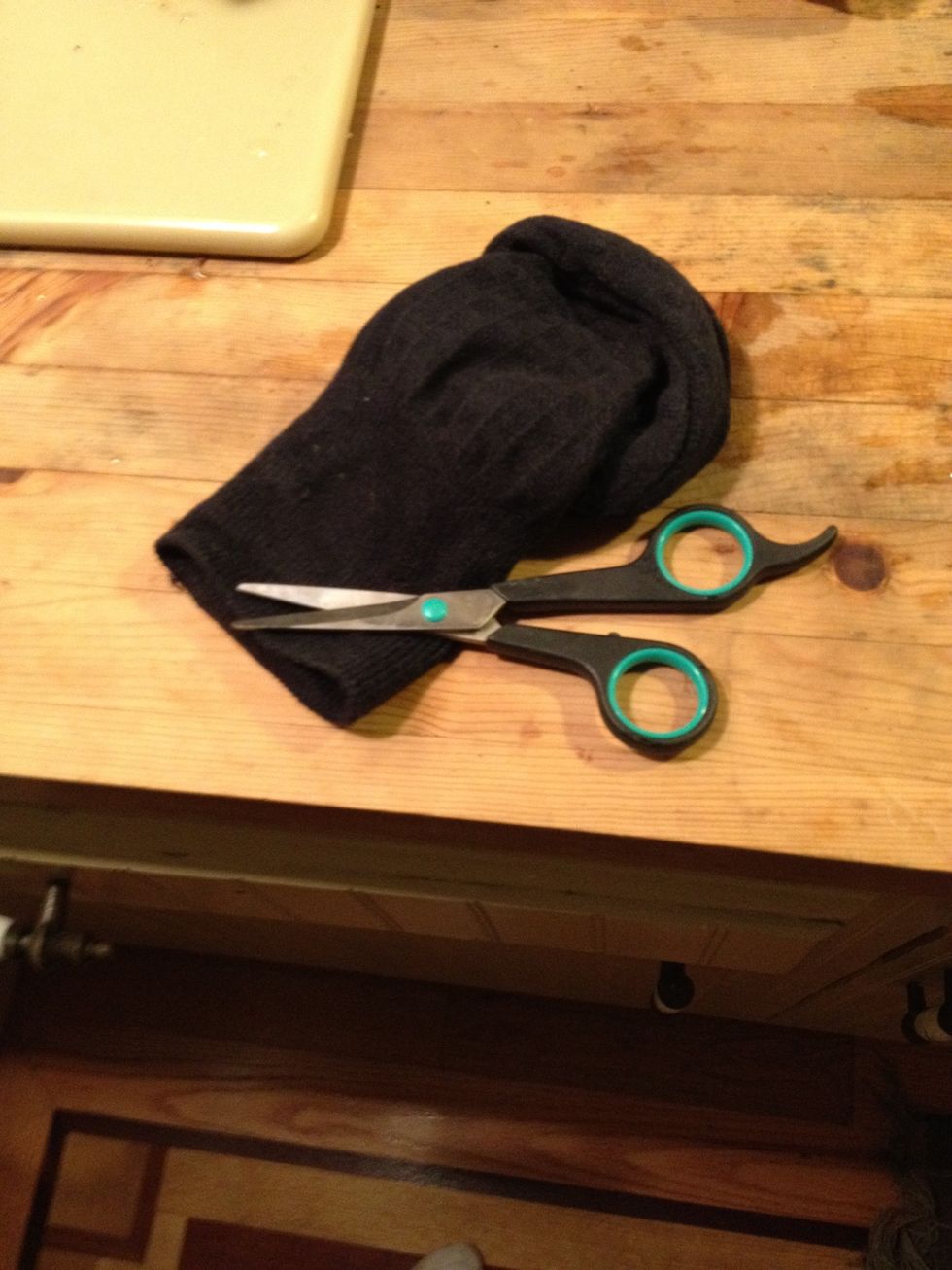 Cut a hole in a sock.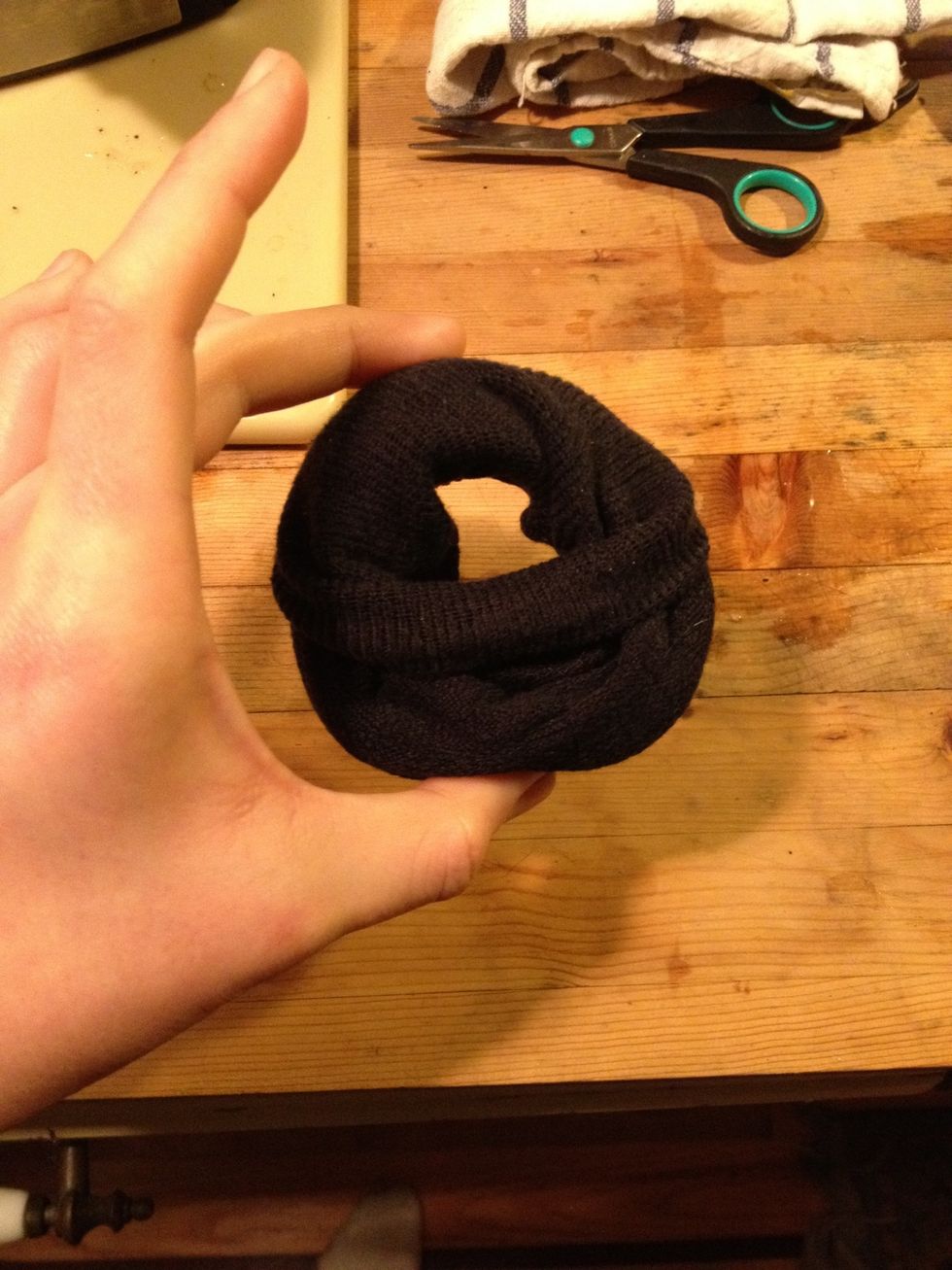 Turn the sock inside out until it forms a 'donut.'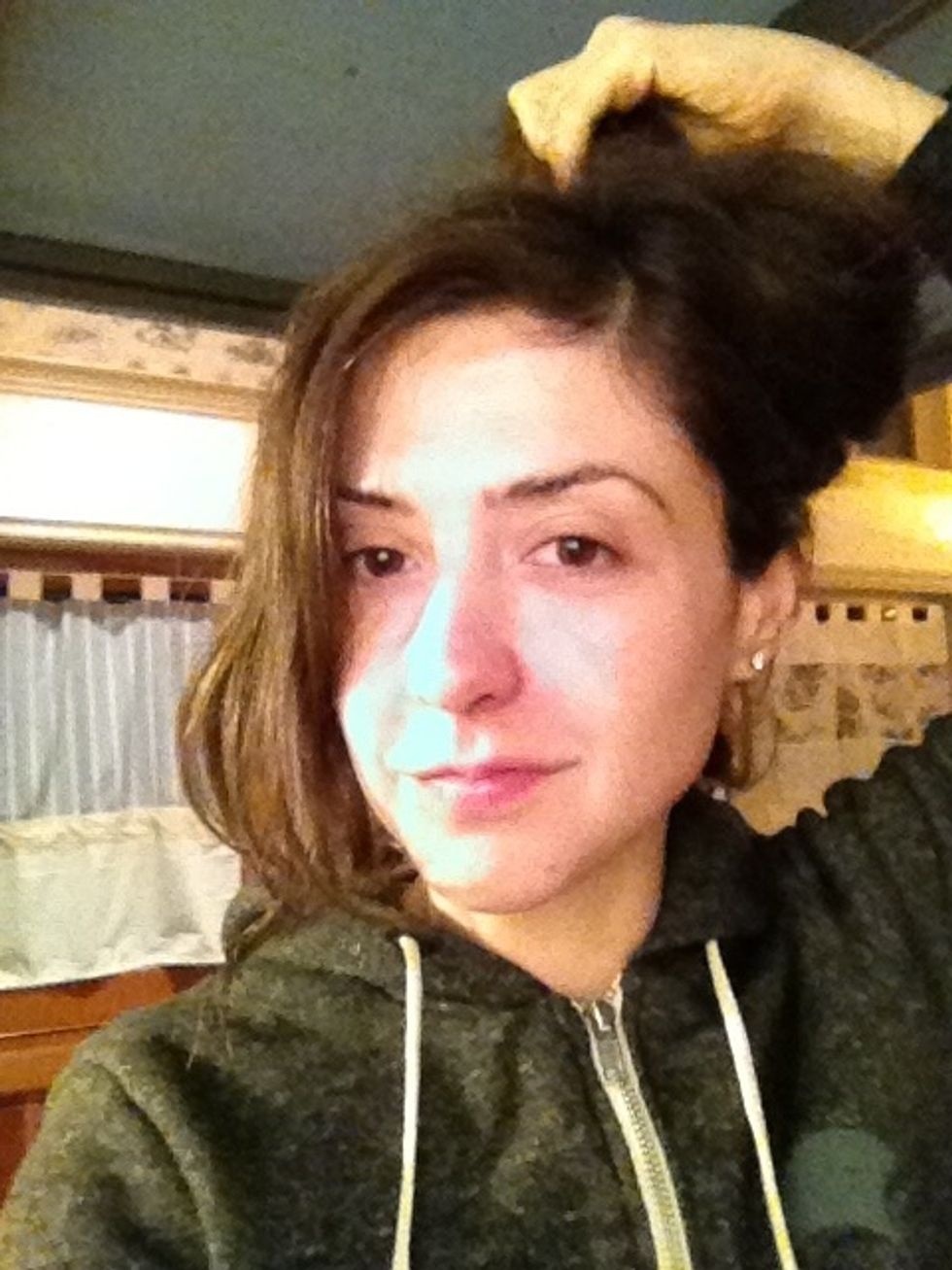 Grab your hair.
And gather it into a ponytail at the top of your head by flipping your head upside down.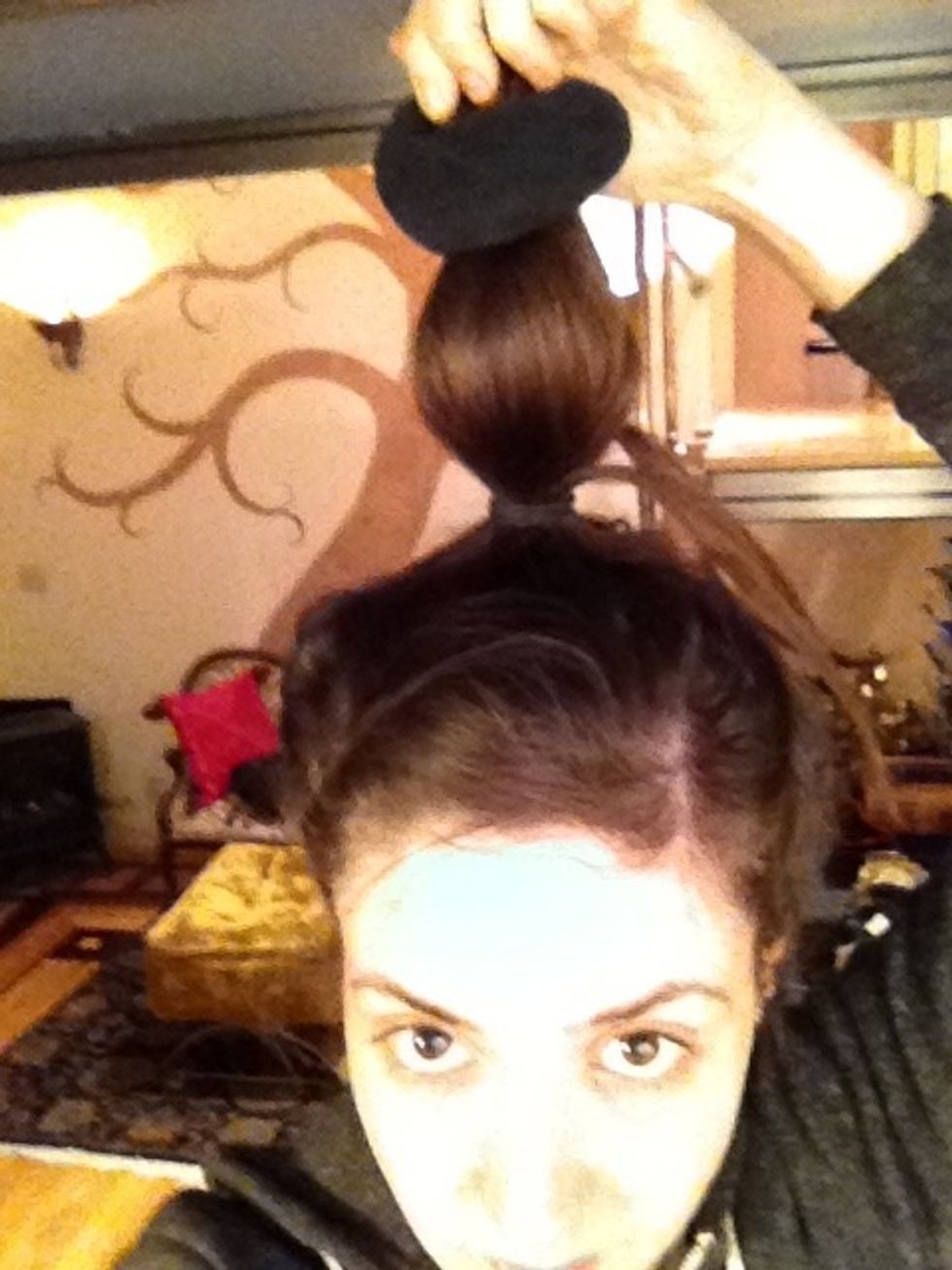 Take the sock donut and loop it through the ponytail.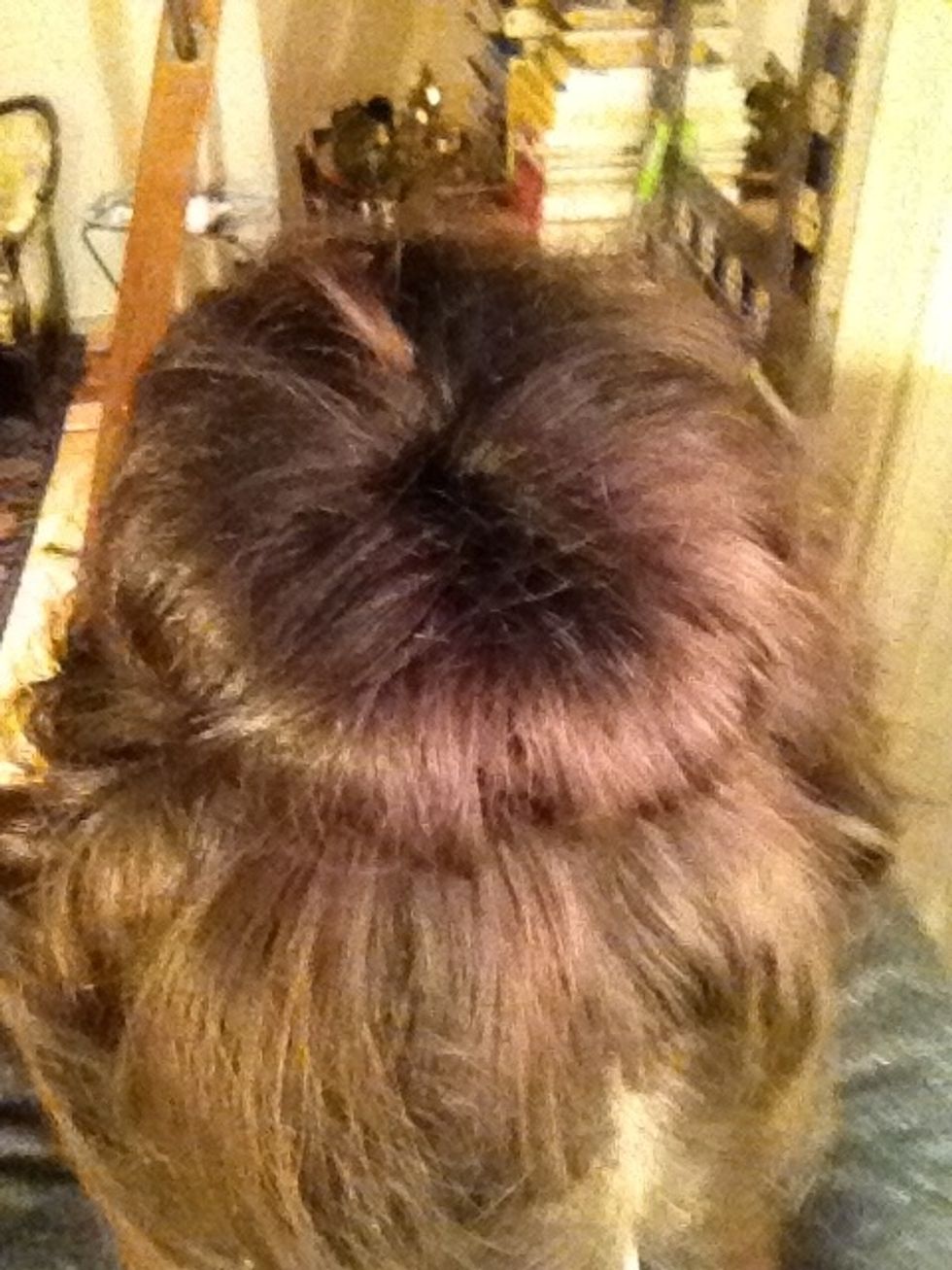 Big fat sock bun! Yours will be better than this obviously.
iPhone: 34.008553,-118.489311