Here's the perfect recipe to make with kids after reading Lois Ehlert's Snowballs. Check out offtheshelf.typepad.com for more great storybook-based art activites and recipes.
14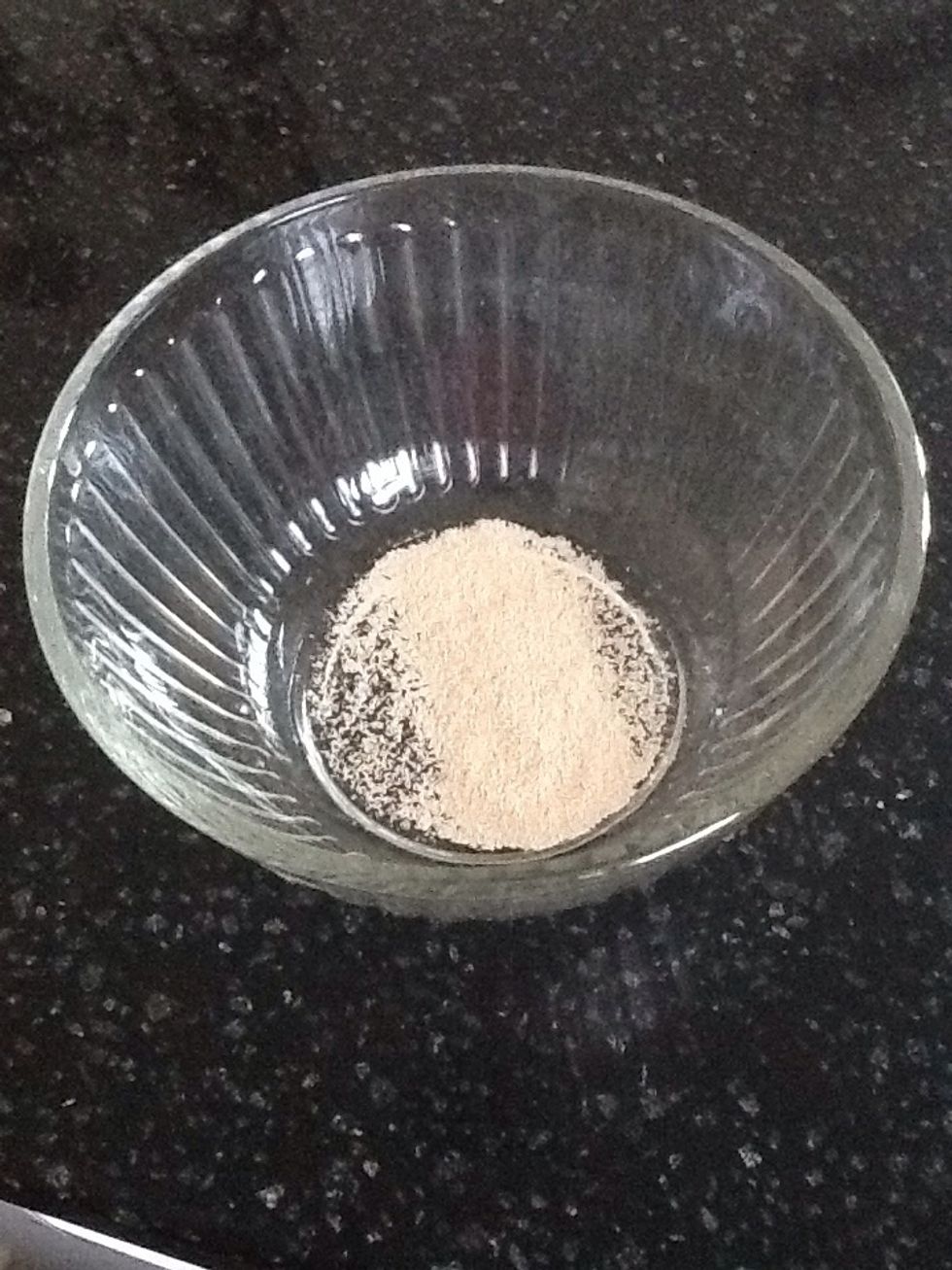 Place yeast in a medium bowl.
Add warm water to yeast in bowl...
... and stir until yeast is dissolved.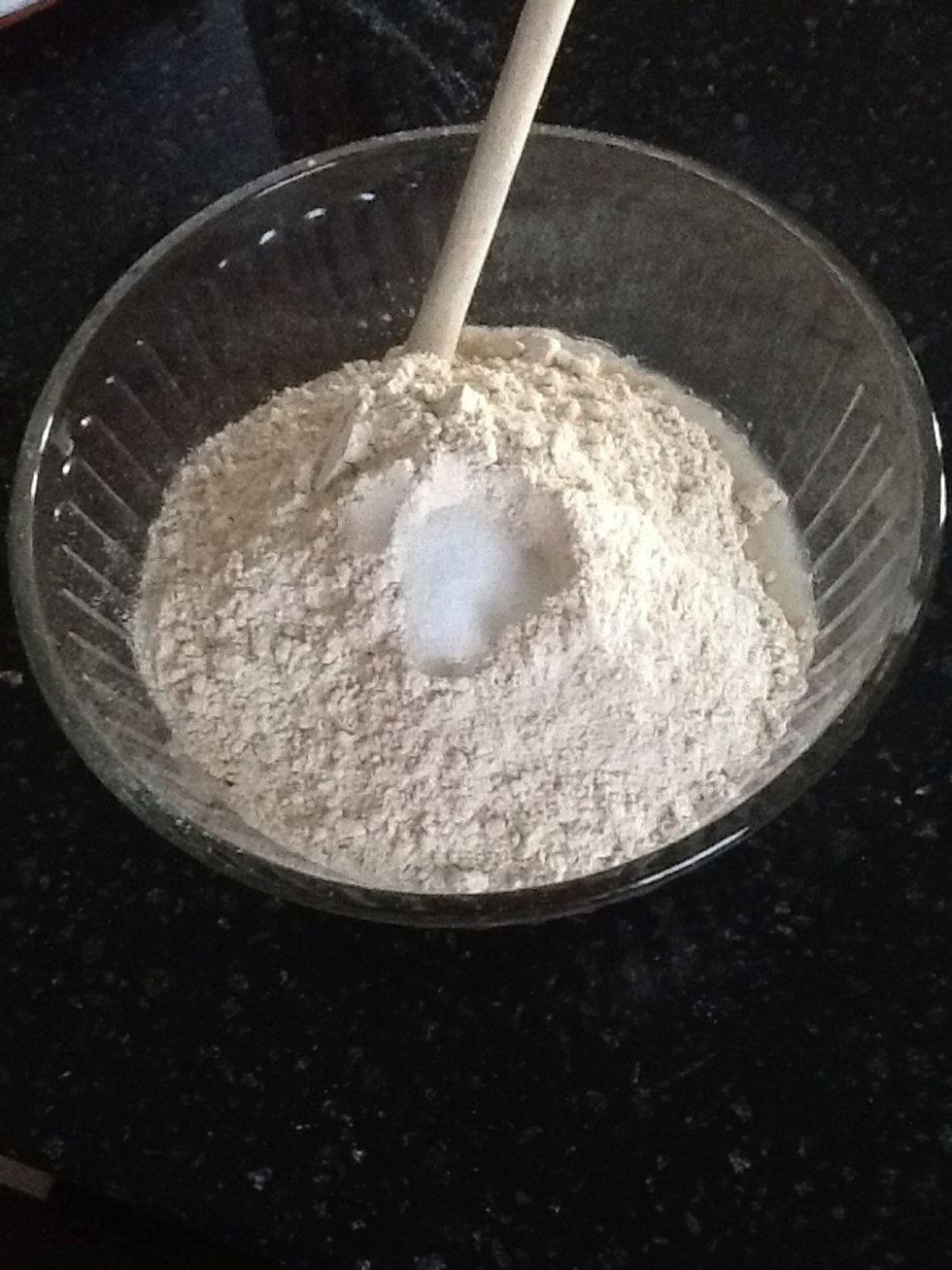 Add flour and salt to yeast mixture.
Stir with a wooden spoon to form a shaggy dough.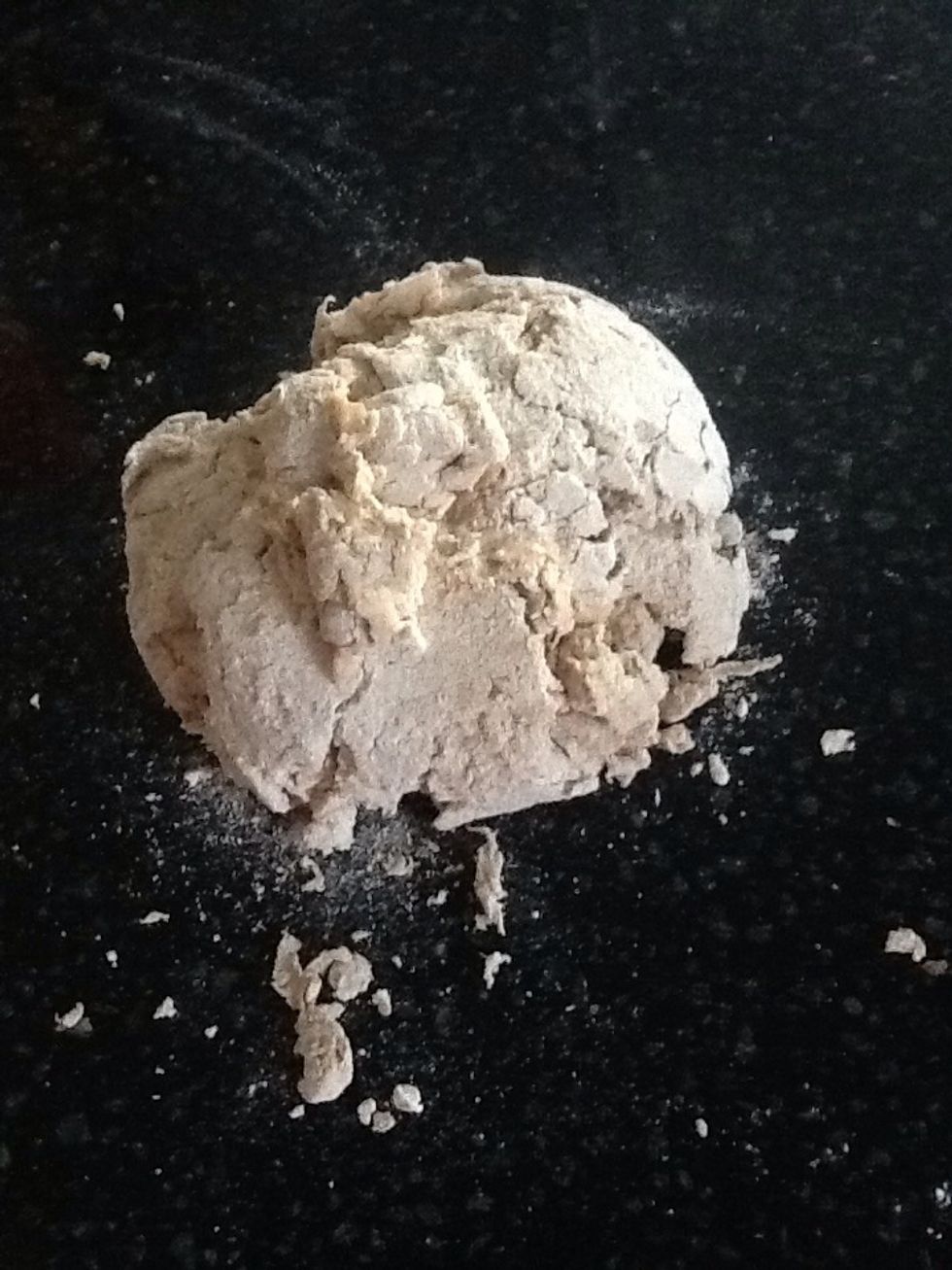 Pour out contents of bowl onto a clean work surface.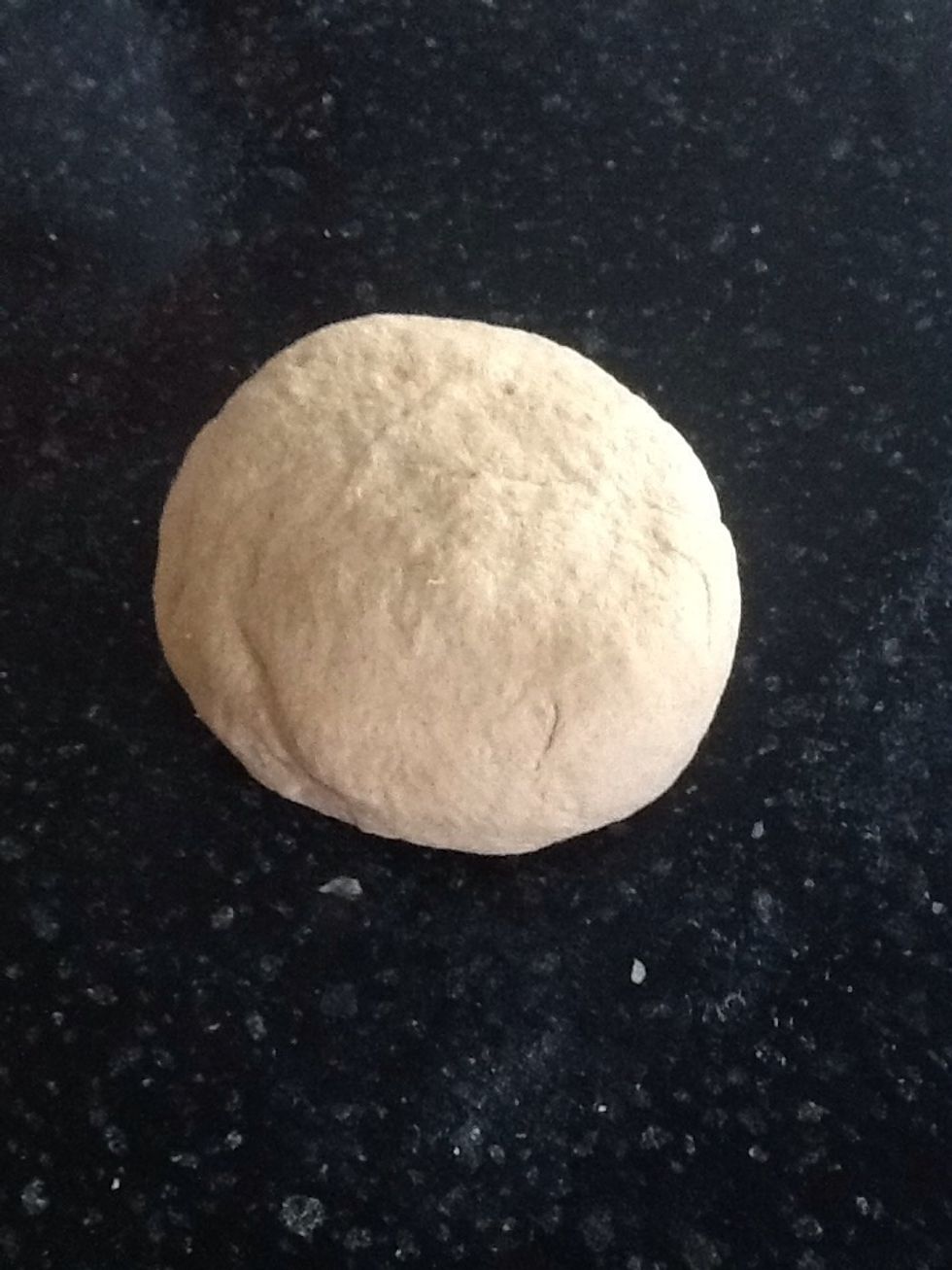 Knead dough until very smooth, incorporating all loose flour from bowl, about 5 minutes. If dough feels very sticky, add a teaspoon (up to a few tablespoons) or so of flour and knead until smooth.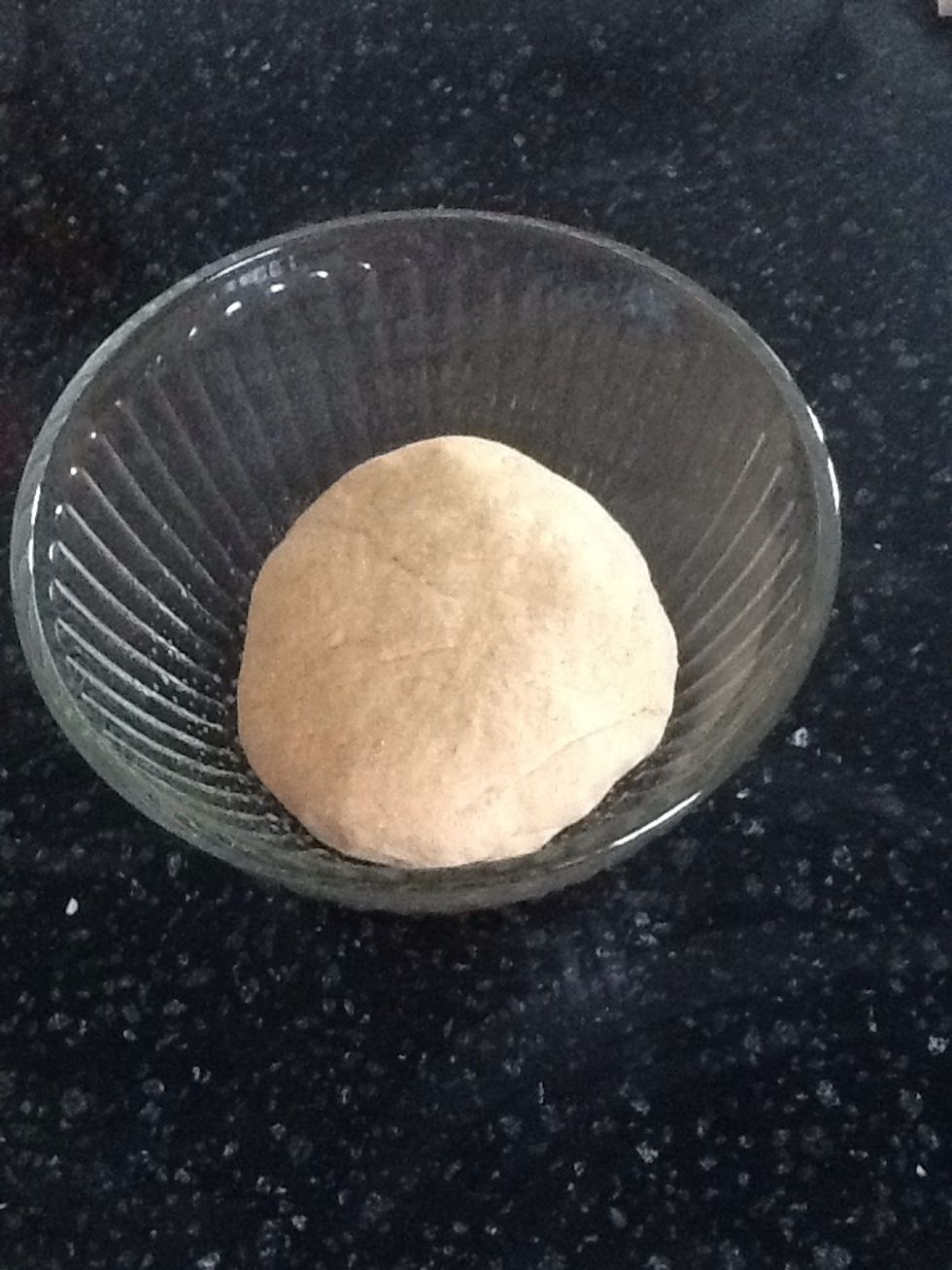 Place dough in a lightly oiled bowl and cover with a flour-sack towel or plastic wrap. Allow to rise in a warm spot for about 1 1/2 hours...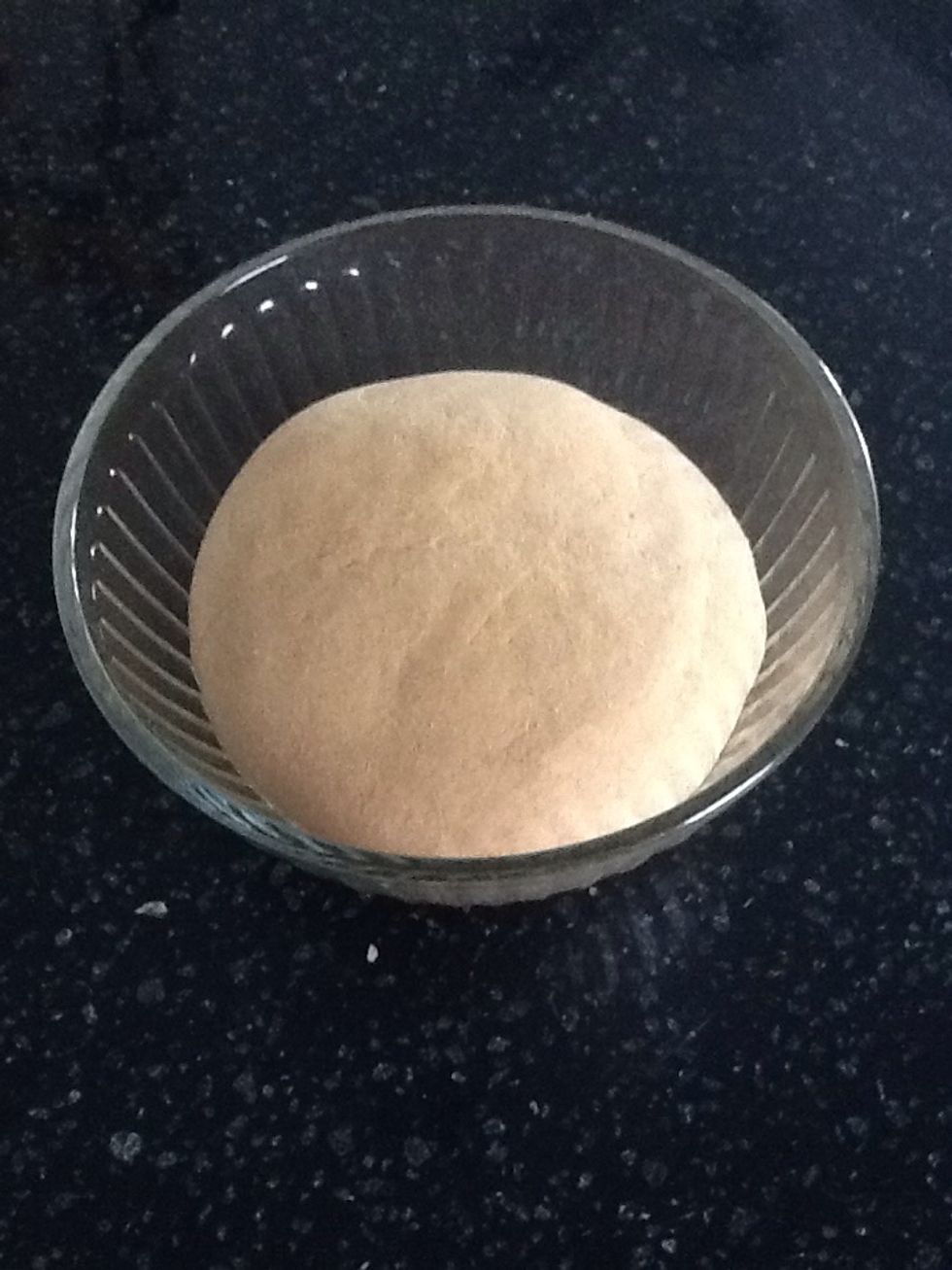 ...until dough has doubled. Refrigerate dough until ready to use.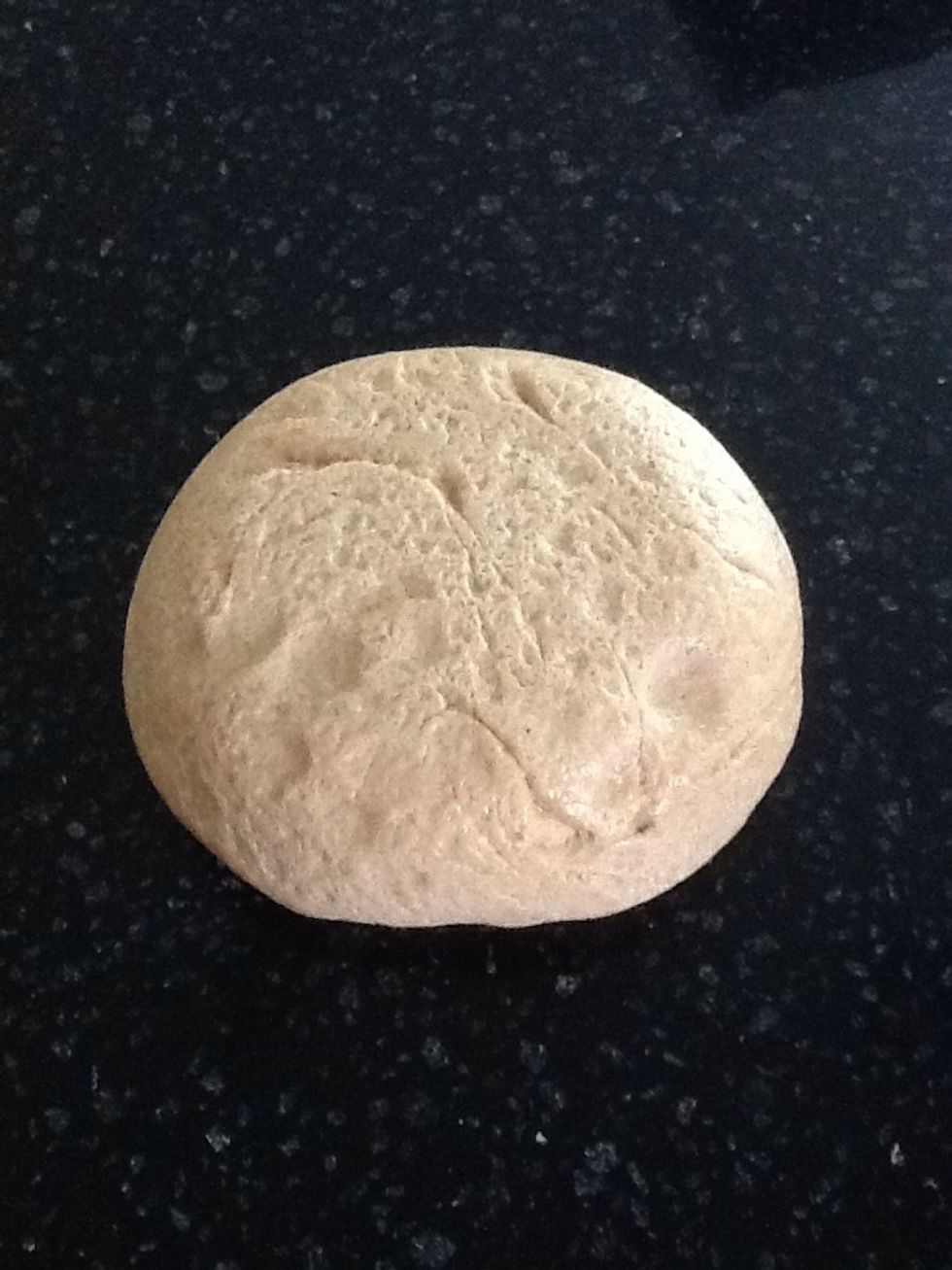 When you are ready to make the pizzas, turn dough out onto a floured work surface. Divide dough into four pieces, two big and two small.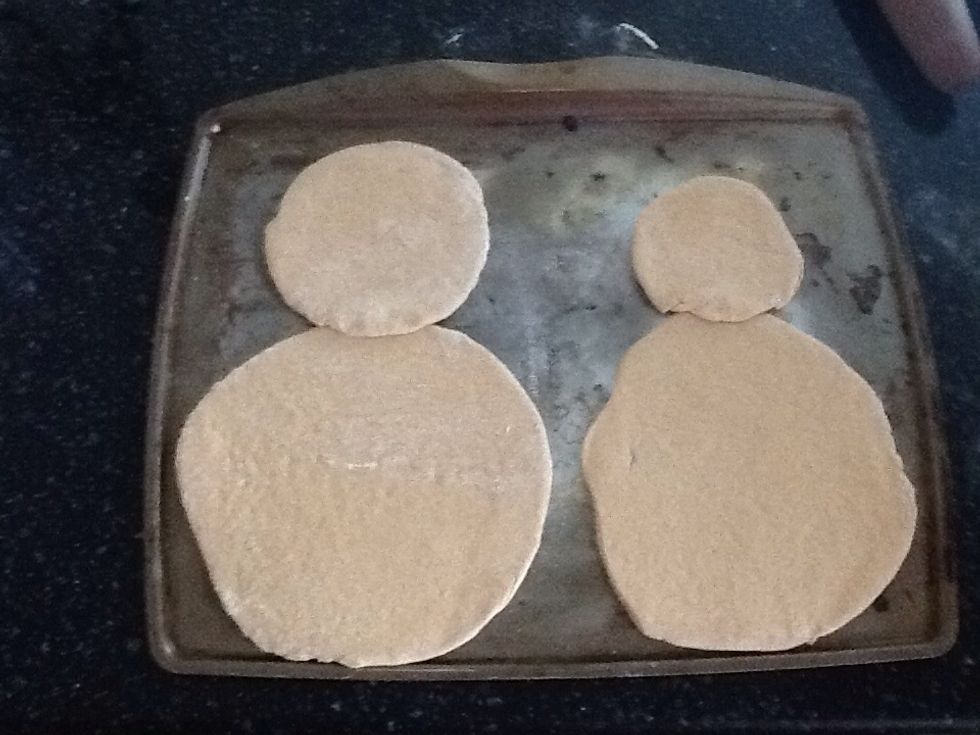 Roll each piece into a circle approximately 1/4 inch thick, and place on a large baking sheet, one large piece for each body and one small piece for each head. Brush each crust lightly with olive oil.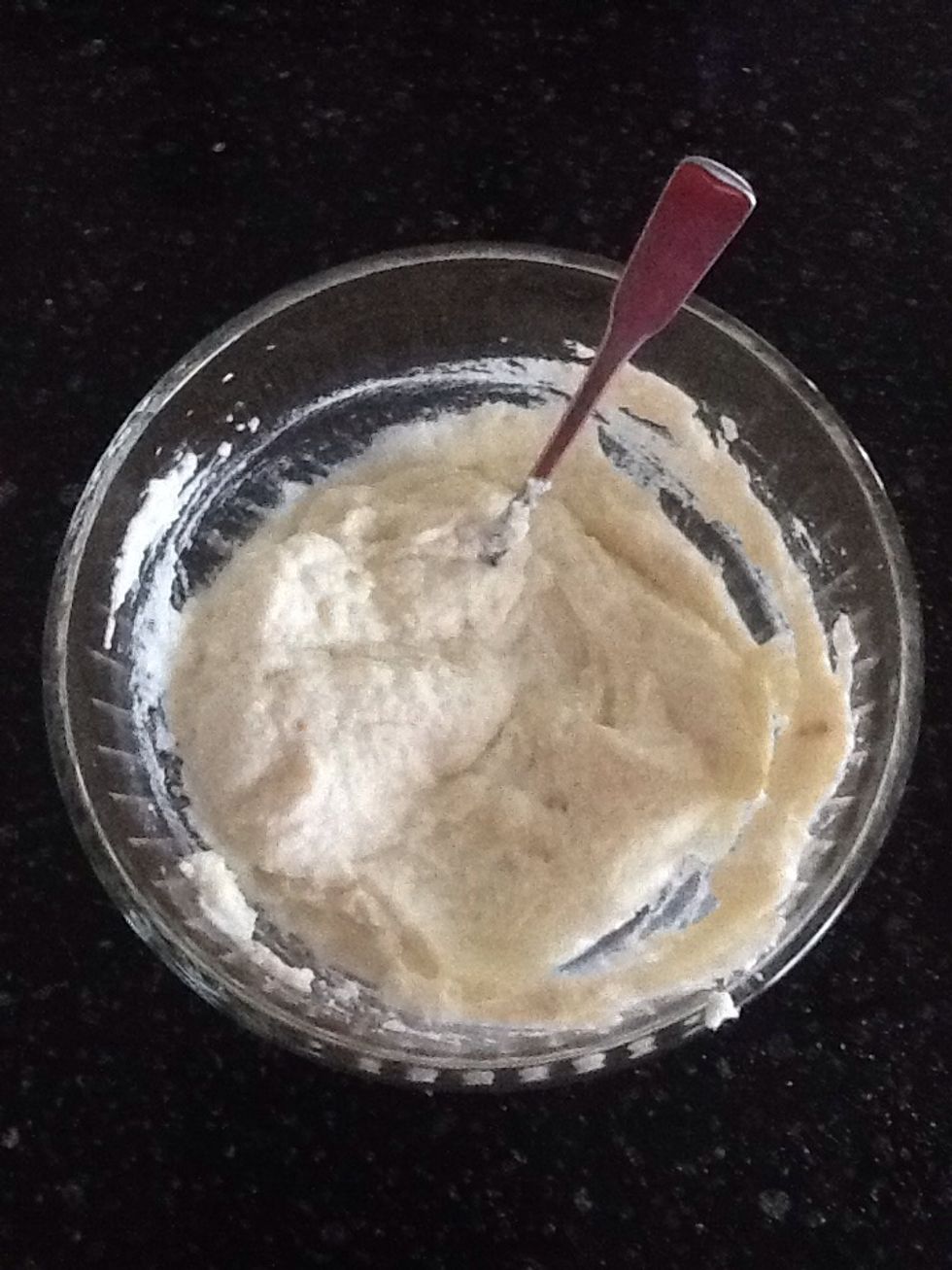 Stir together ricotta and garlic powder, and season with salt and pepper.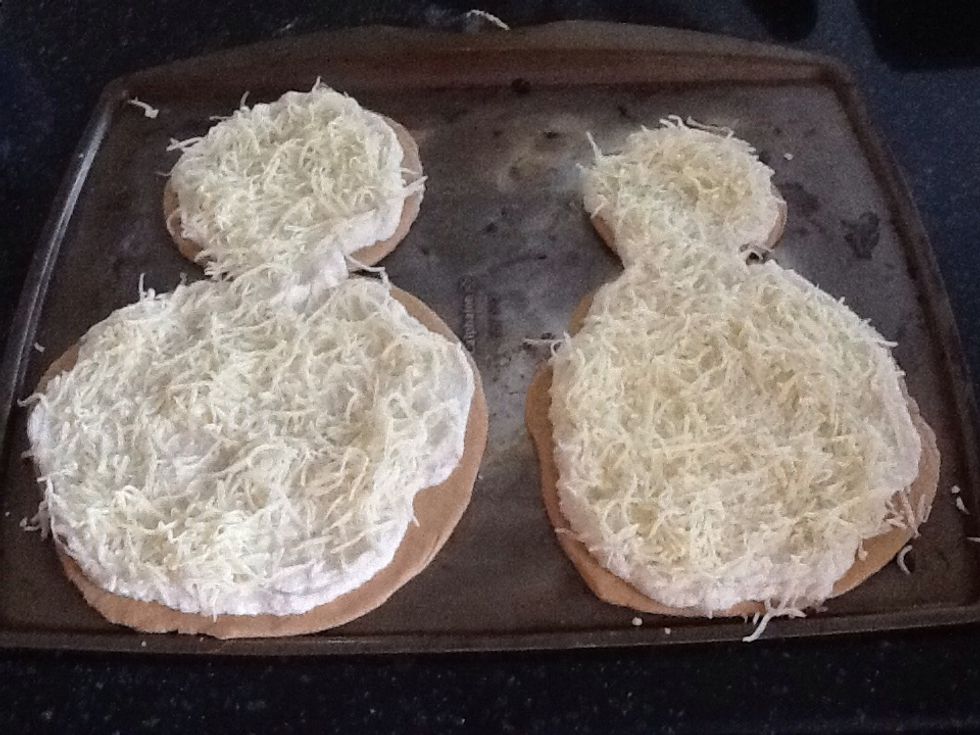 Spread ricotta thickly over each crust and top with mozzarella.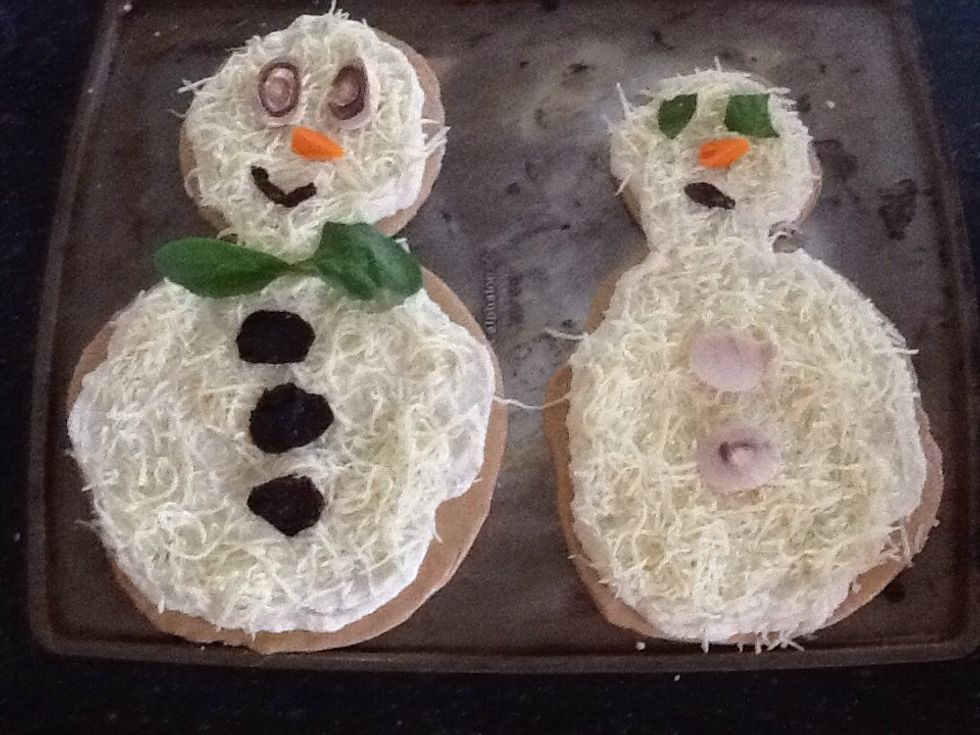 Decorate! We used sliced mushrooms, sun-dried tomatoes, sliced carrots and leaves of baby spinach to make the features on our snowmen.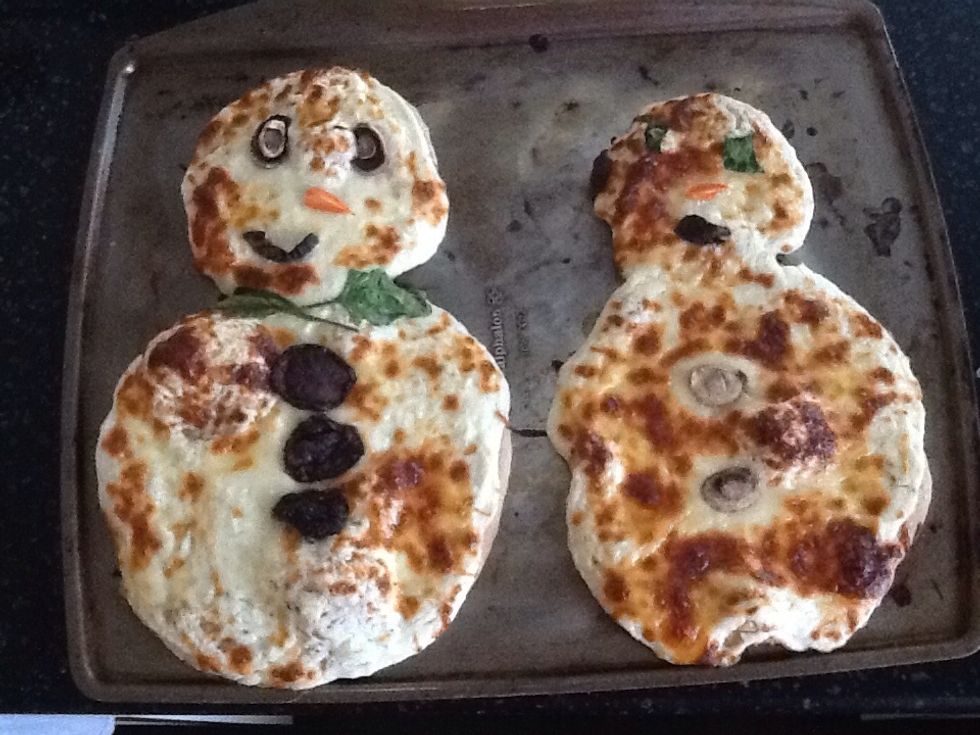 Bake at 450 degrees Fahrenheit for about 8 minutes. Slice and enjoy!
1.0tsp Active dry yeast or instant yeast
3/4c Water, 110-115 degrees Fahrenheit
2.0c White whole wheat flour
1.0tsp Salt
2.0c Ricotta cheese
2.0c Shredded mozzarella cheese
1/2tsp Garlic powder
Salt and pepper, to taste
Mushrooms (optional)
Baby spinach
Baby carrots
Sun dried tomatoes
Olive oil