How to make a snippet roll (easy & quick) autumn themed
Make a Snippet Roll (Easy & Quick) Autumn Themed
8115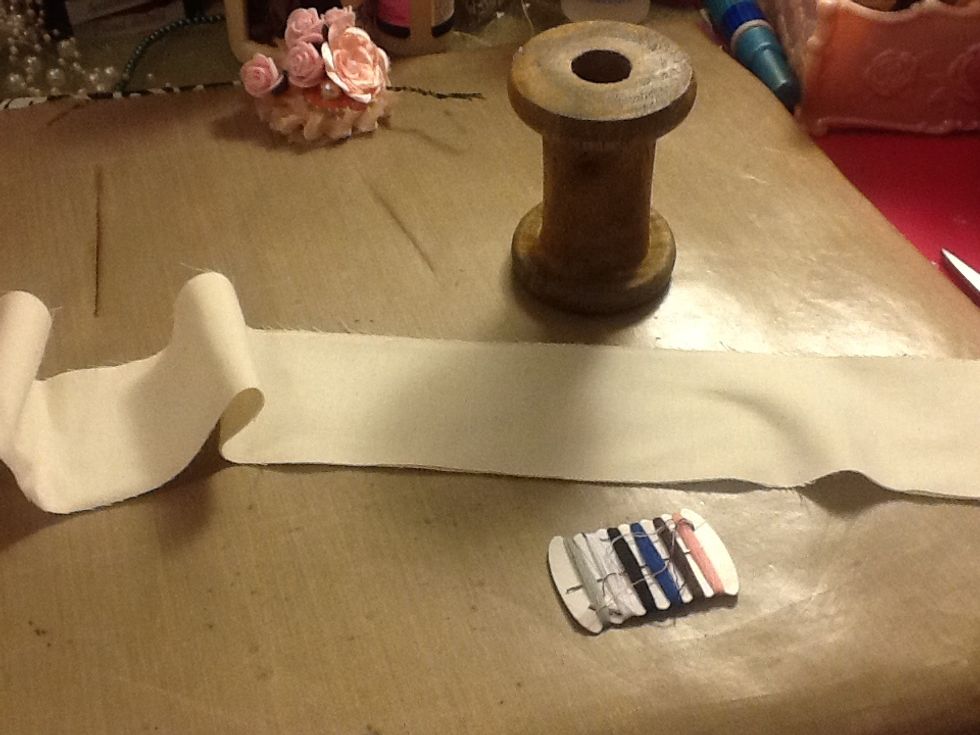 I cut a strip of Muslin fabric ,22in long is this one, doubled it, sew the sides with machine or by hand. You can also use Fabri tac or another brand of fabric adhesive.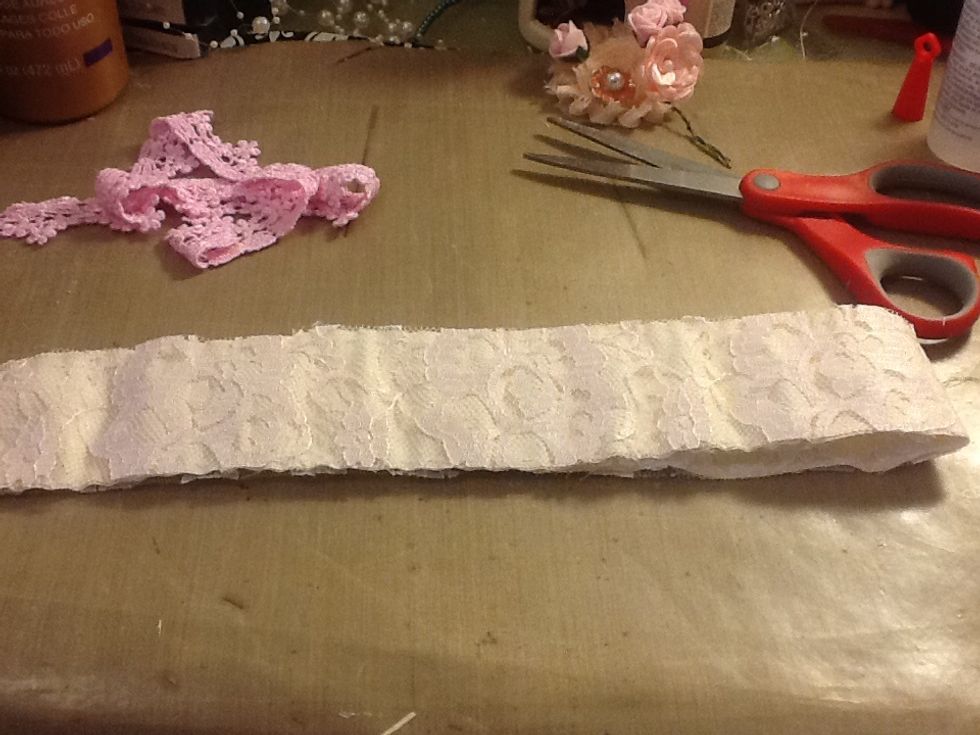 After I sewed the edges of the muslin, I wanted my snippet roll to match my Needle book, so I added a strip of pink flower lace , this will be the outer part of my snippet roll.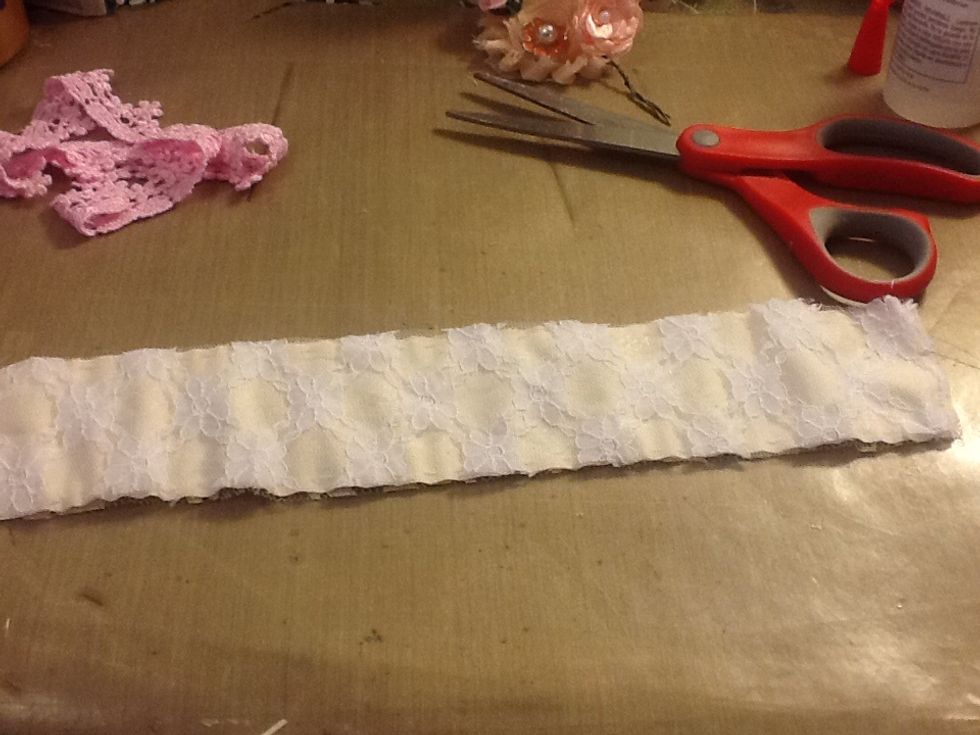 Here I adhered this white piece of flowered lace, which was previously a curtain. I cut a strip and adhered it with Fabri Tac , this will be the inner part of my snippet roll. This is my canvas .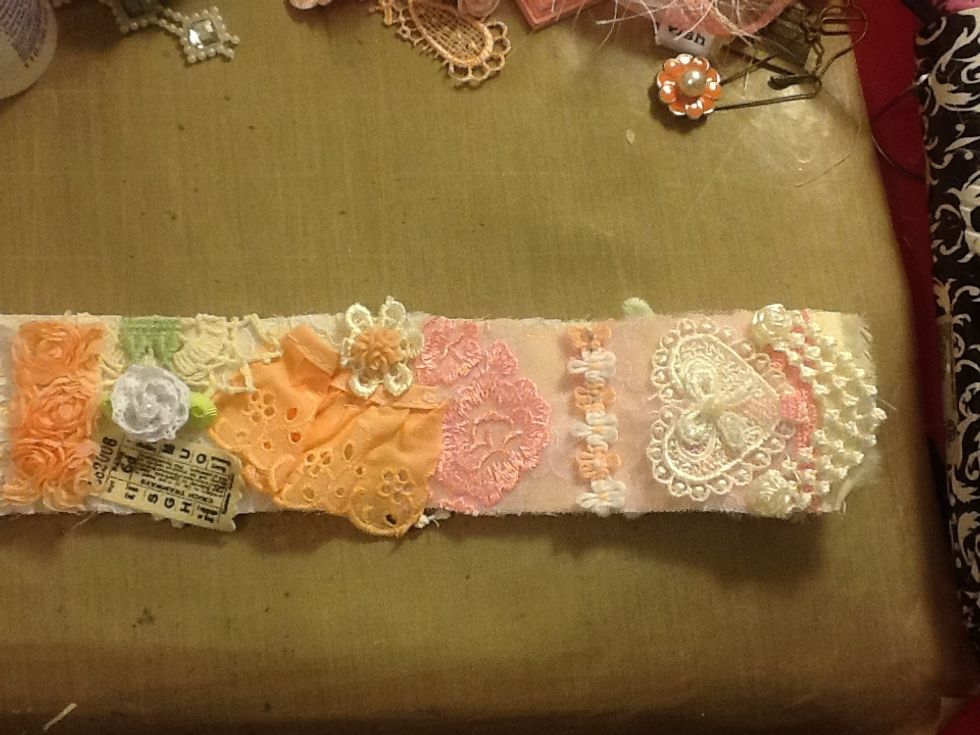 The next few pictures are of the pieces of laces, appliques, doilies, embellishments, etc that I used. The peach colored eyelet trim on this picture is from Flair By Me. As well as the small flower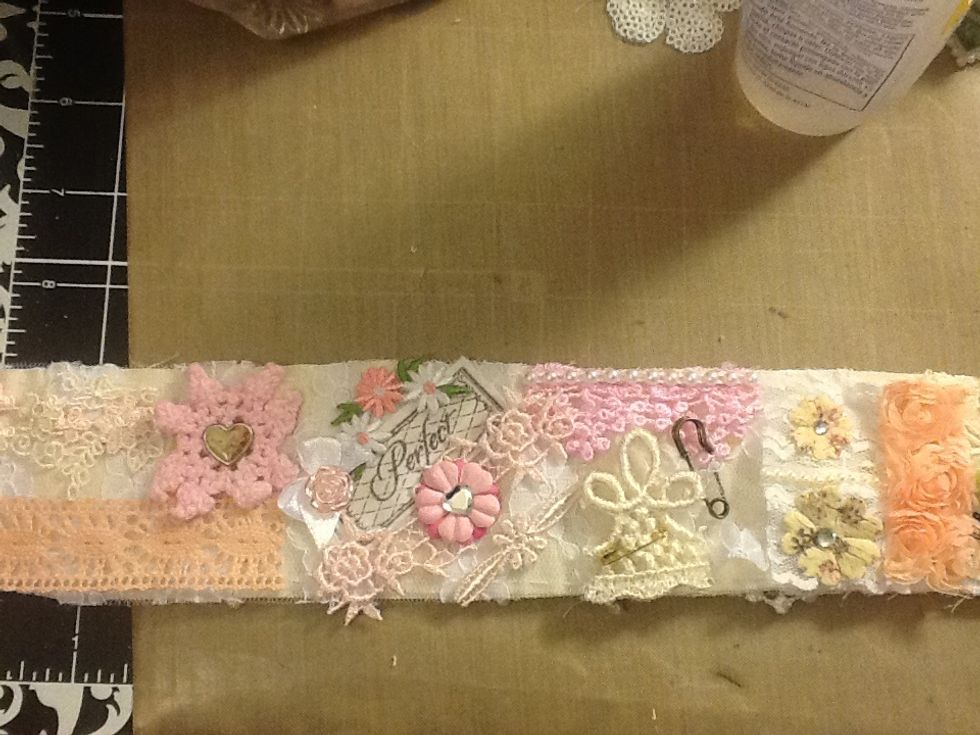 On this section I used one of the word fabric pieces that came in my Autumn Kit , sold @ Flair By Me on Etsy. I also used a small piece of the Pink trim (top right) . Everthing is glued with Fabritac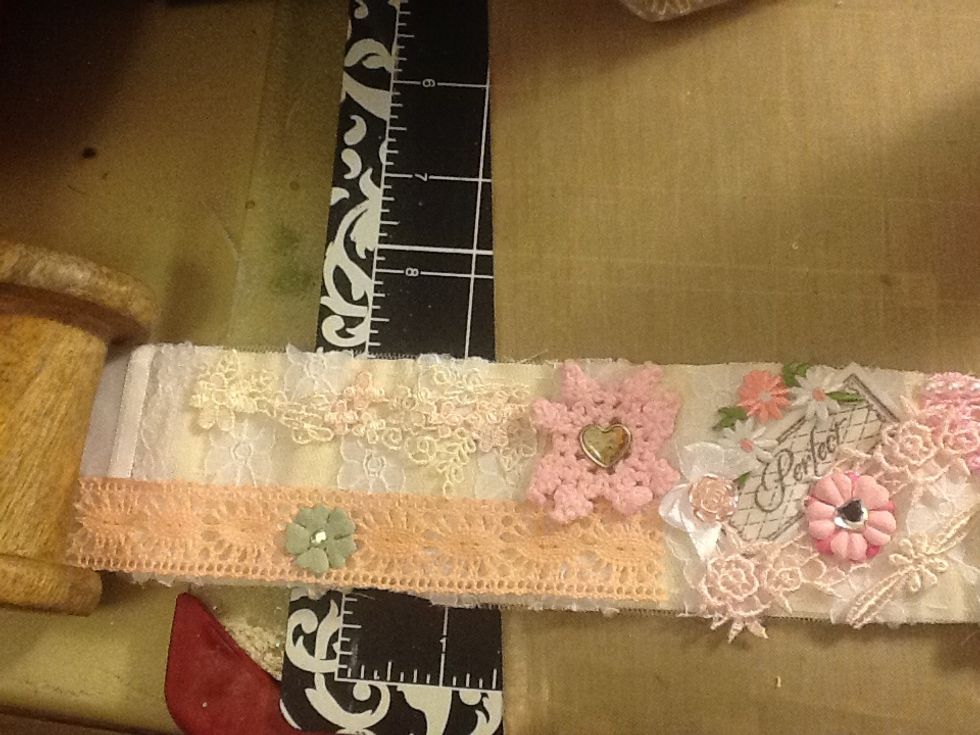 This is the last section. I added a tiny doily with a heart brad from Prima. On this last area I didn't want too many embellishments so I just added a couple pieces of trims, a flat paper flower.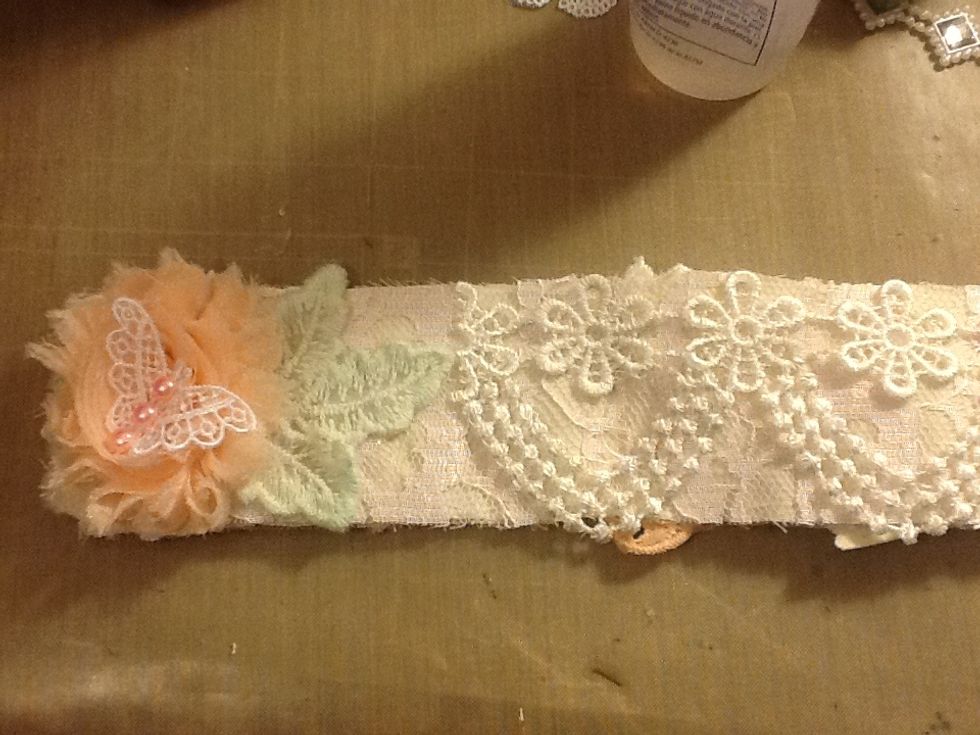 This is the outter part of the snippet roll. I added this beautiful white dangle trim from FlairByMe, as well as a Rosette flower , behind that is a leaf applique. On top is a butterfly applique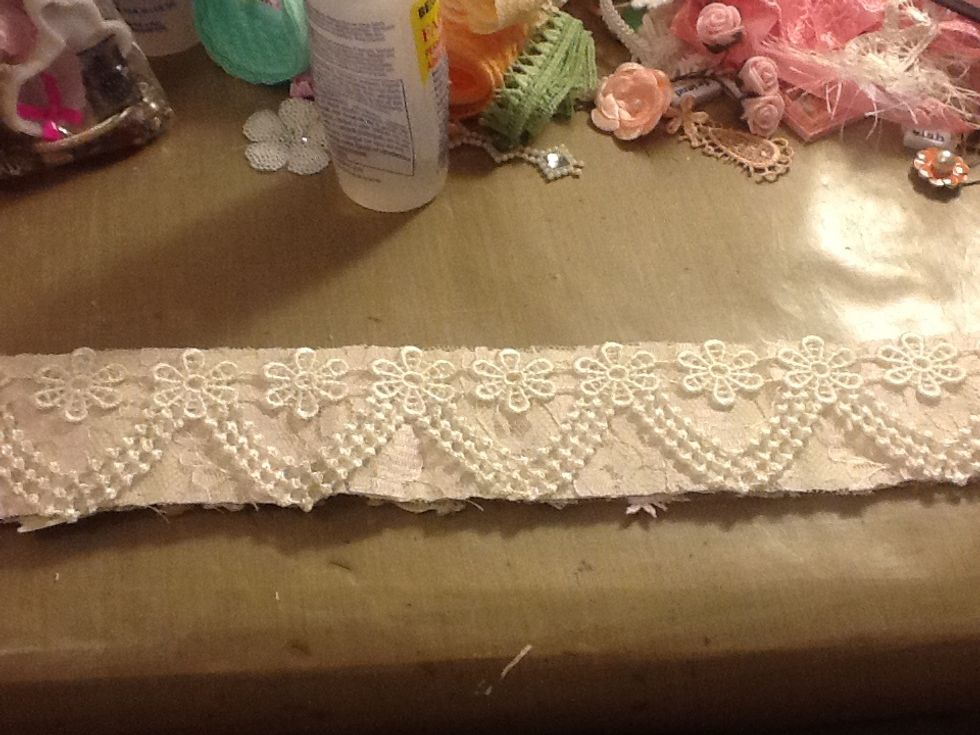 (cont.) more of the white dangle trim from FlairByMe on Etsy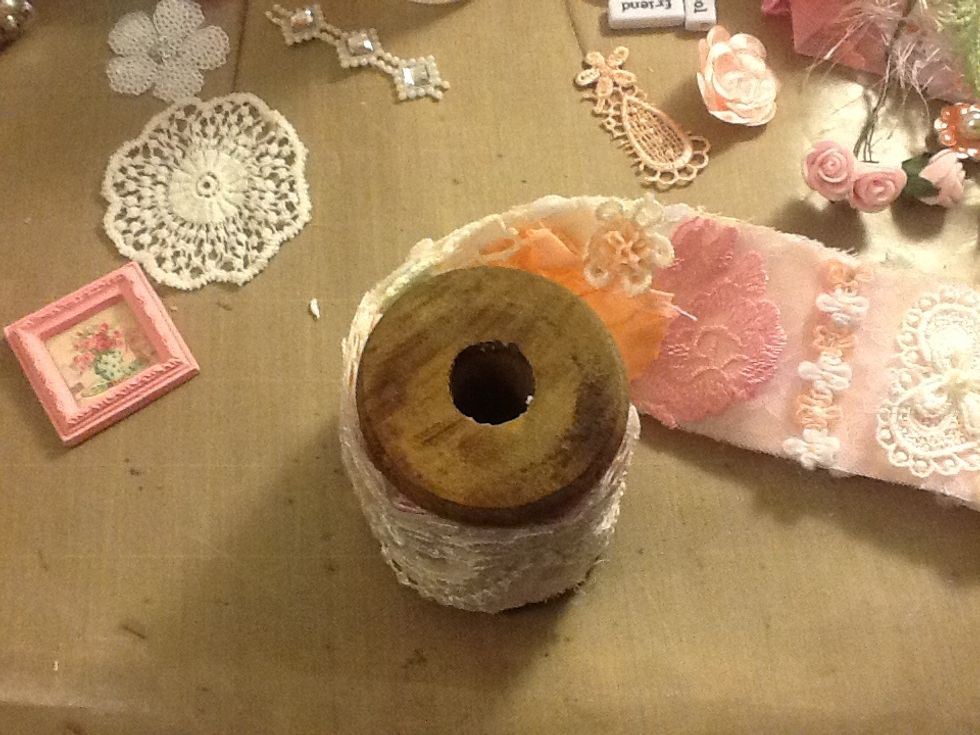 This is the top of the spool. I didn't want to add seam binding like I normally would of hang it up. I wanted to display it rolled up , on a shelf.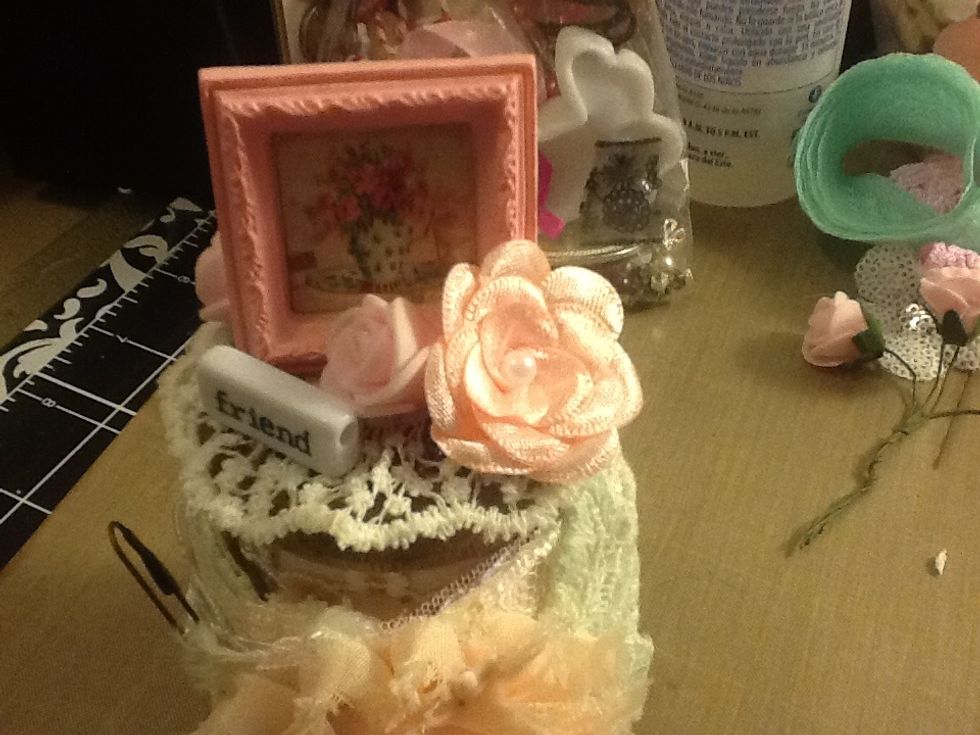 This is what I added on top of my spool. I added a small resin frame from Michaels, the fabric flower is from FlairByMe as well as the foam rosebud.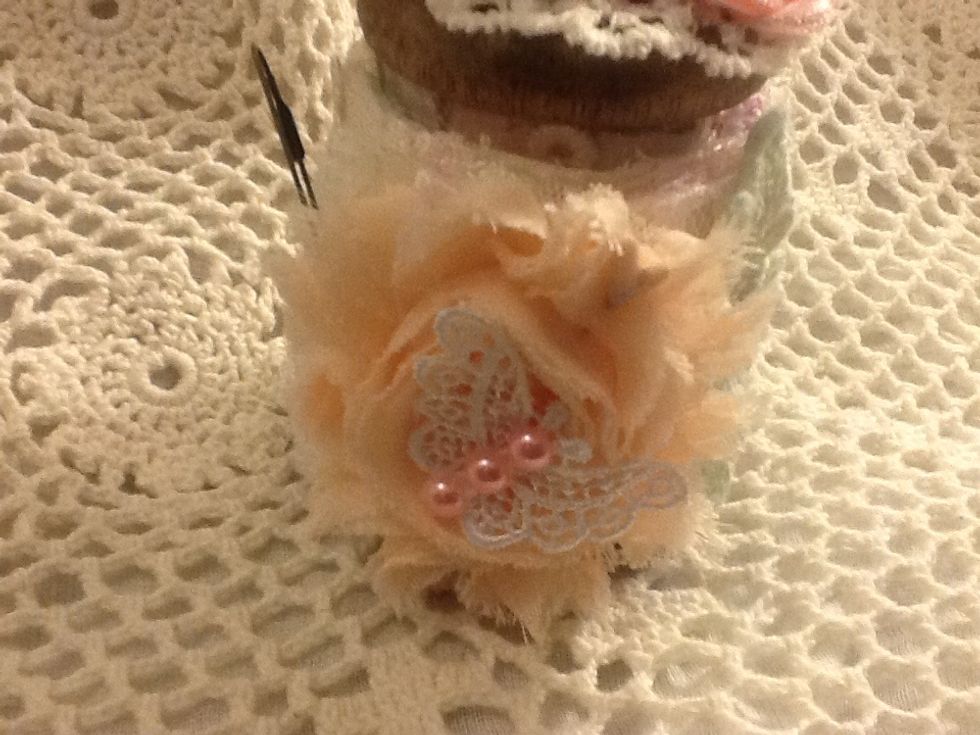 1 Wooden Spool, the size of mine is 3 1/4
Left over laces and/or trims
Small flat/semi flat embellishment, buttons, resin
Muslin fabric
Needle/thread or sewing machine
Fabri tac, hot glue gun, any fabric adhesive
Los Alamos, New Mexico USA