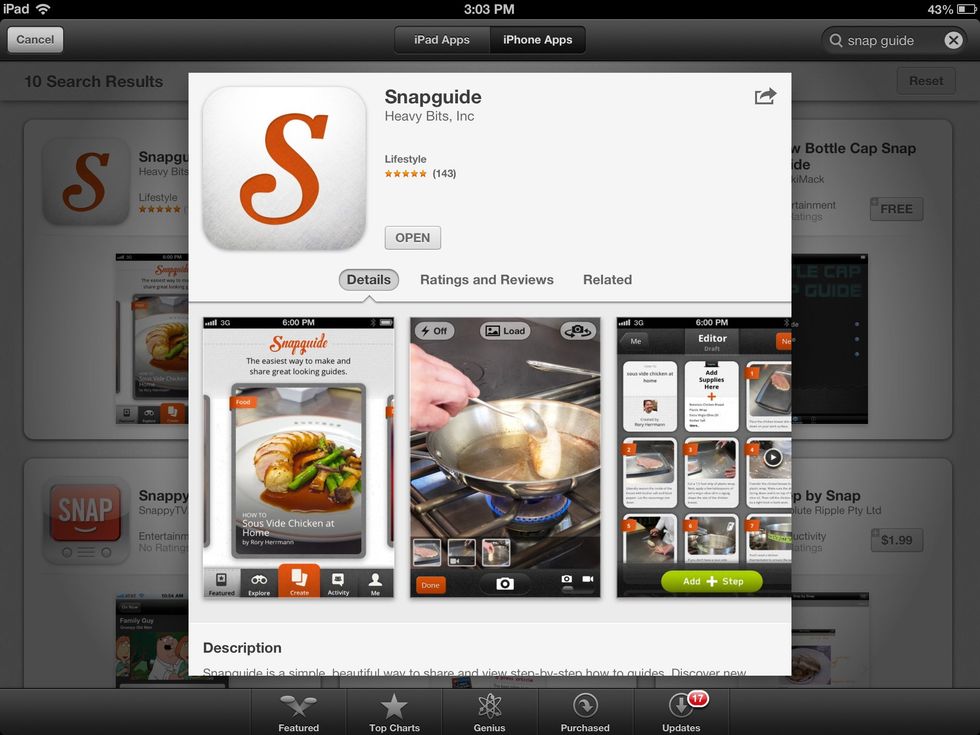 Go to the app store. Download & open the Snapguide app.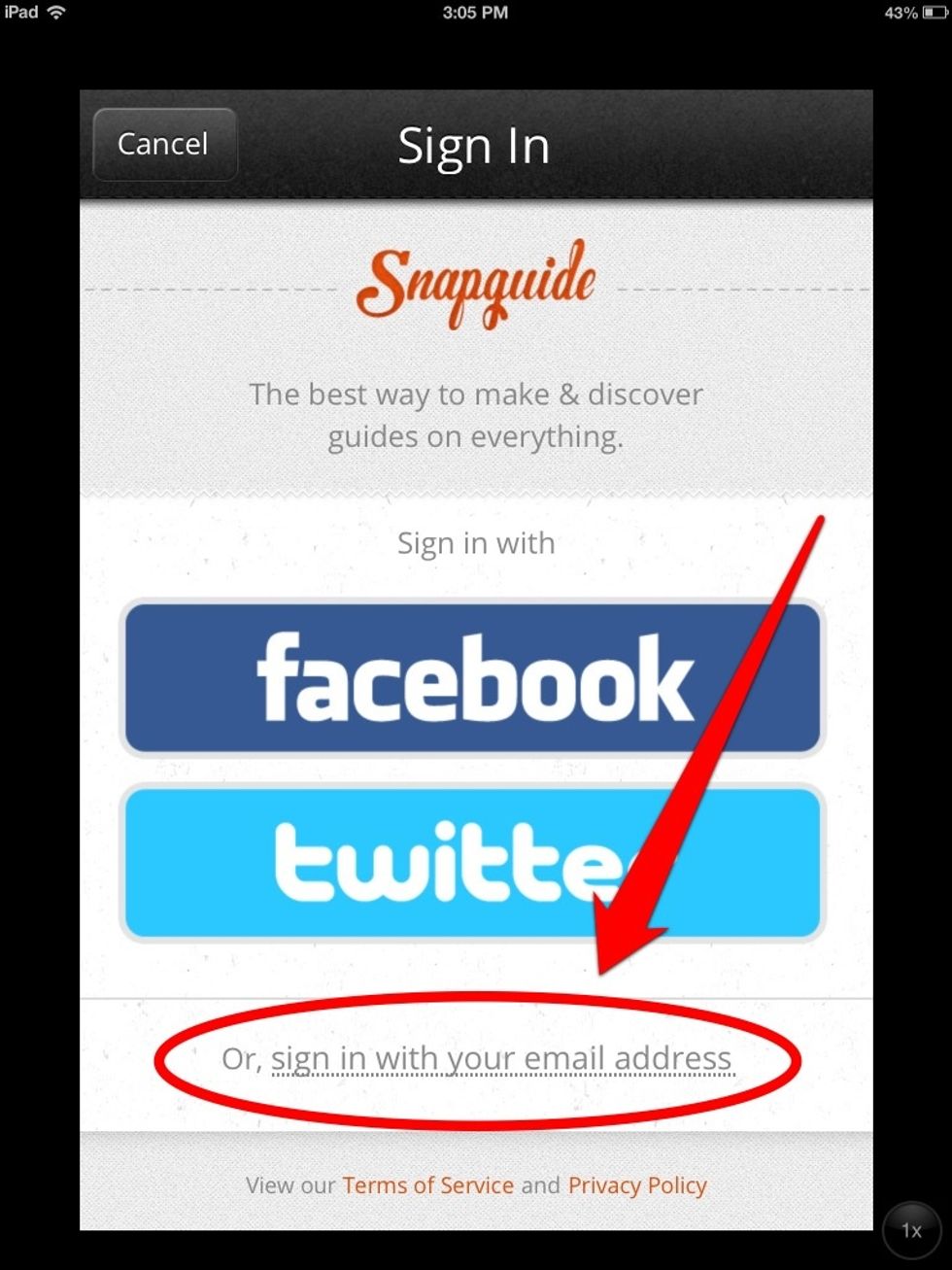 Create an account and login.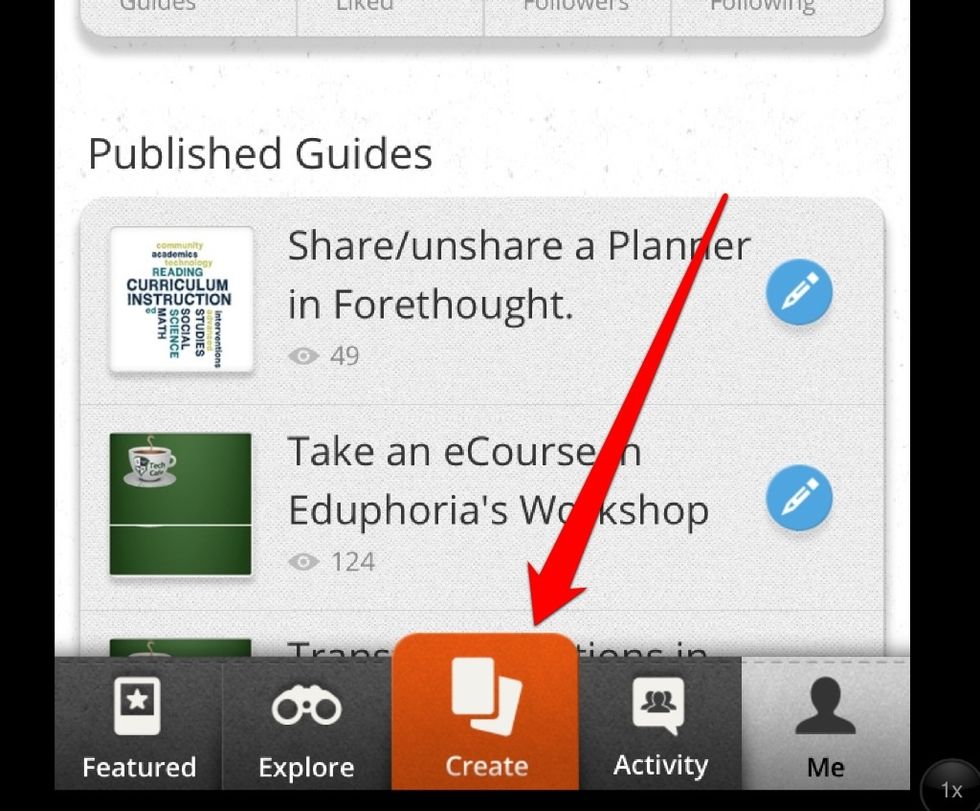 Tap "create"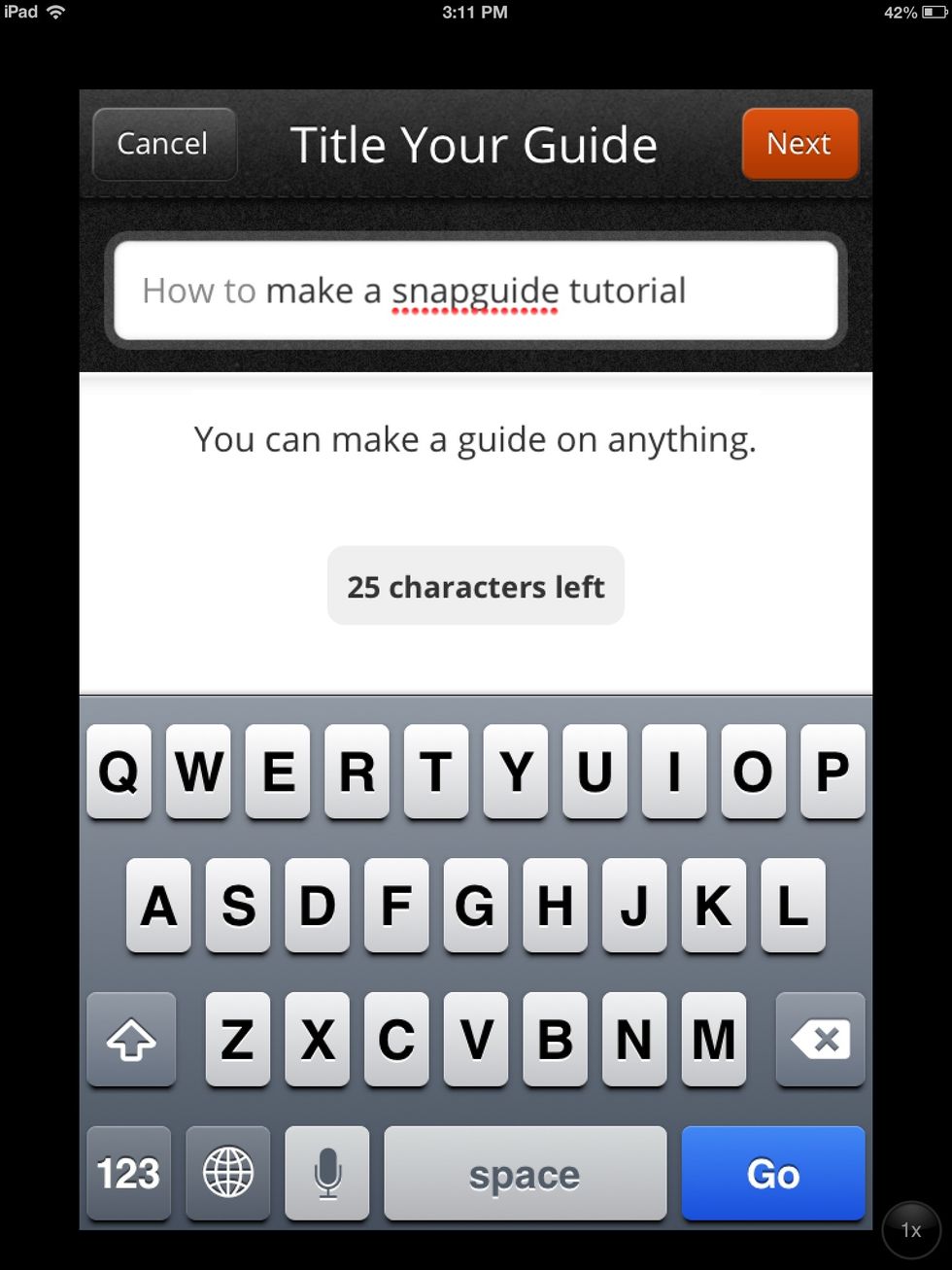 Name your guide.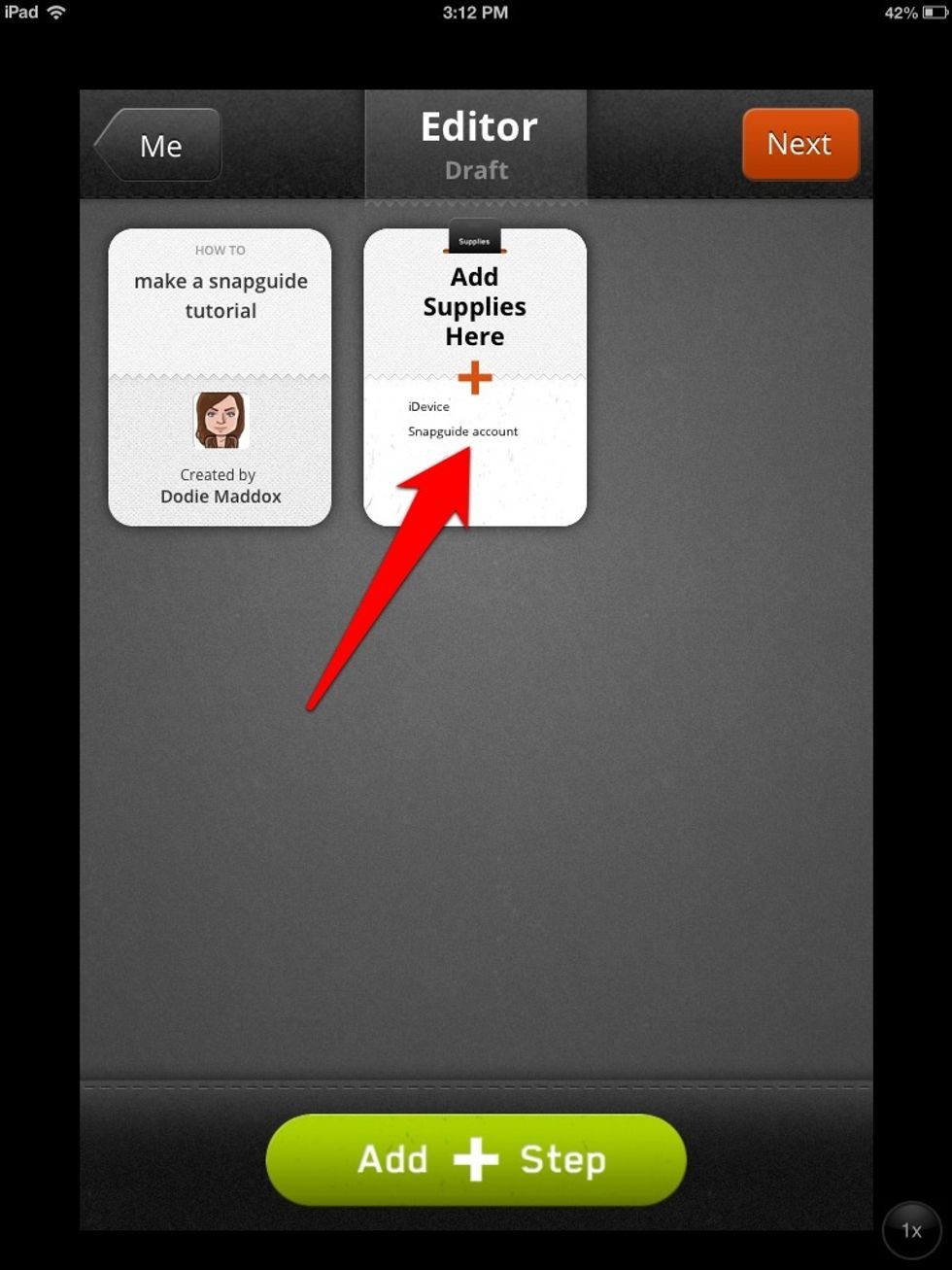 Tap "add supplies"
Enter the needed supplies.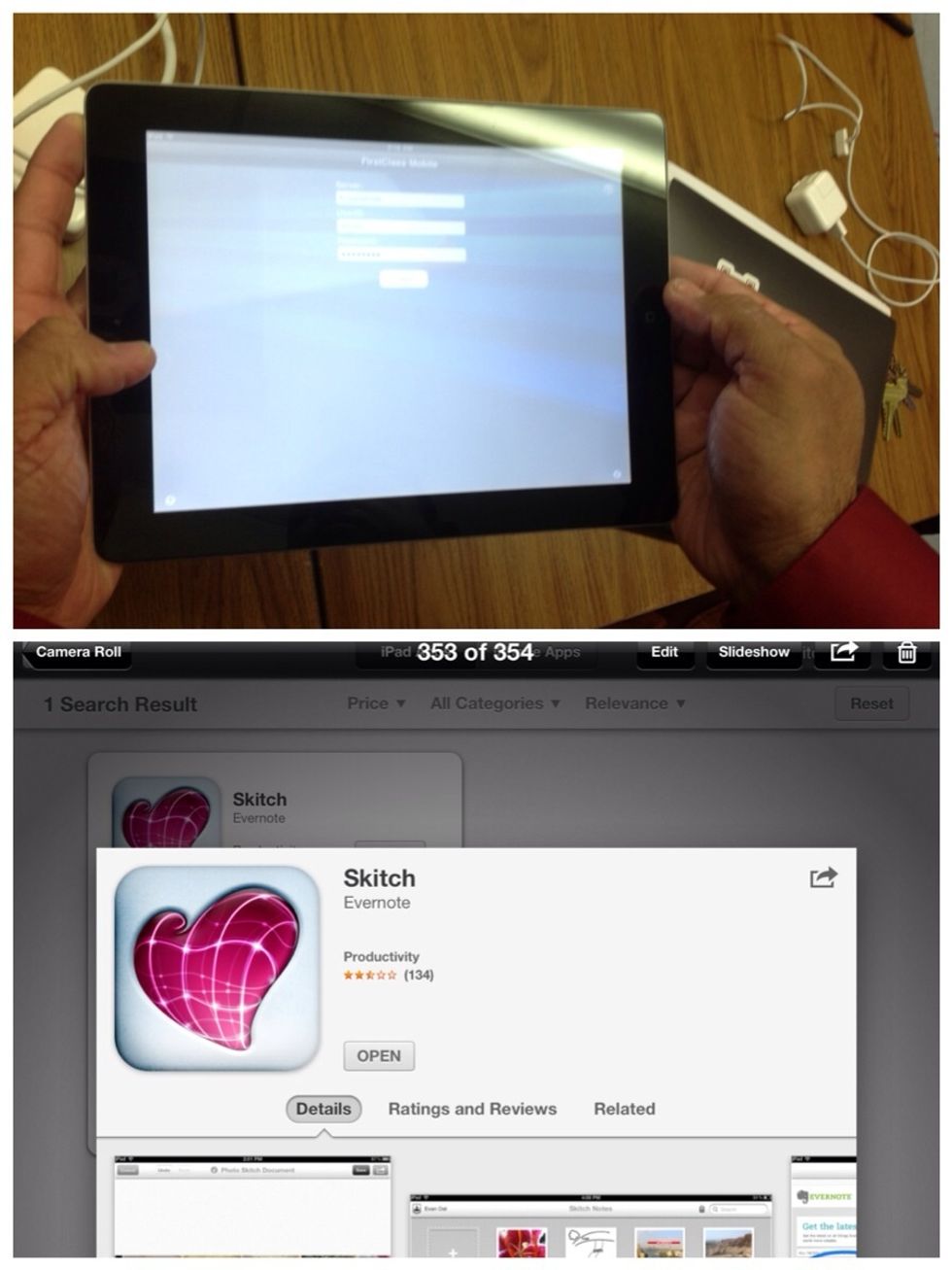 Take pictures and/or screen shots of the information for your tutorial.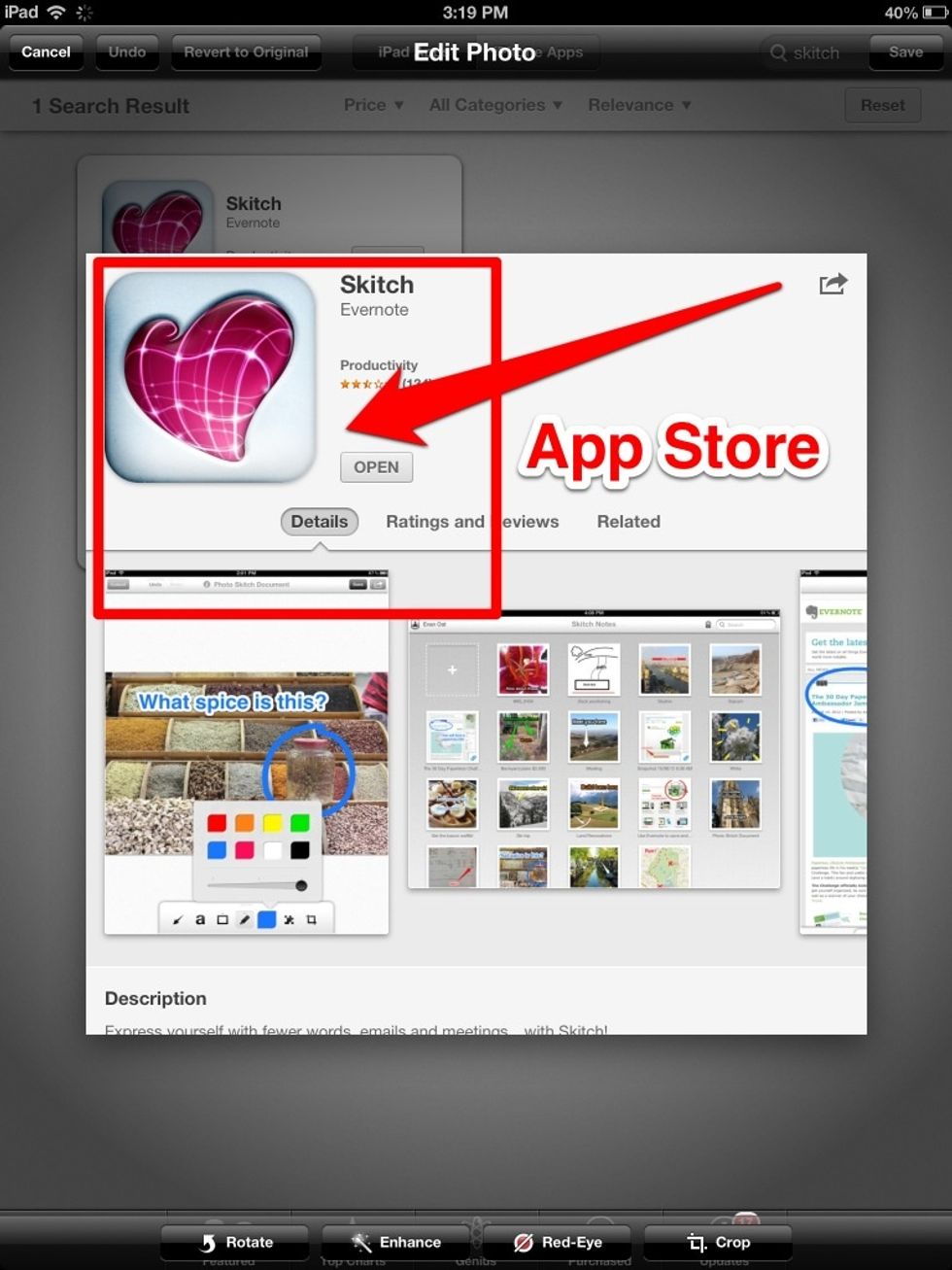 Use an app like Skitch and Pic Collage to edit the images.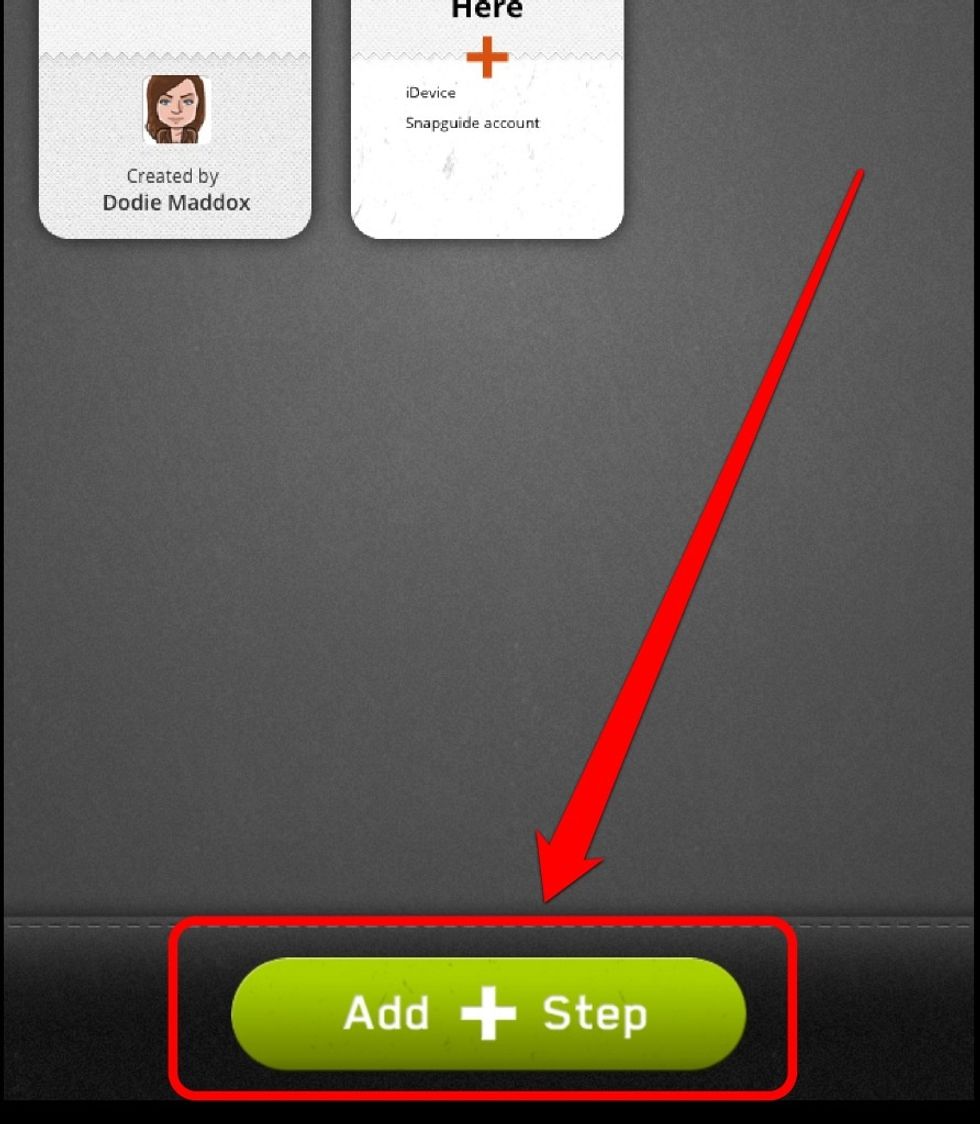 Click "Add + Step"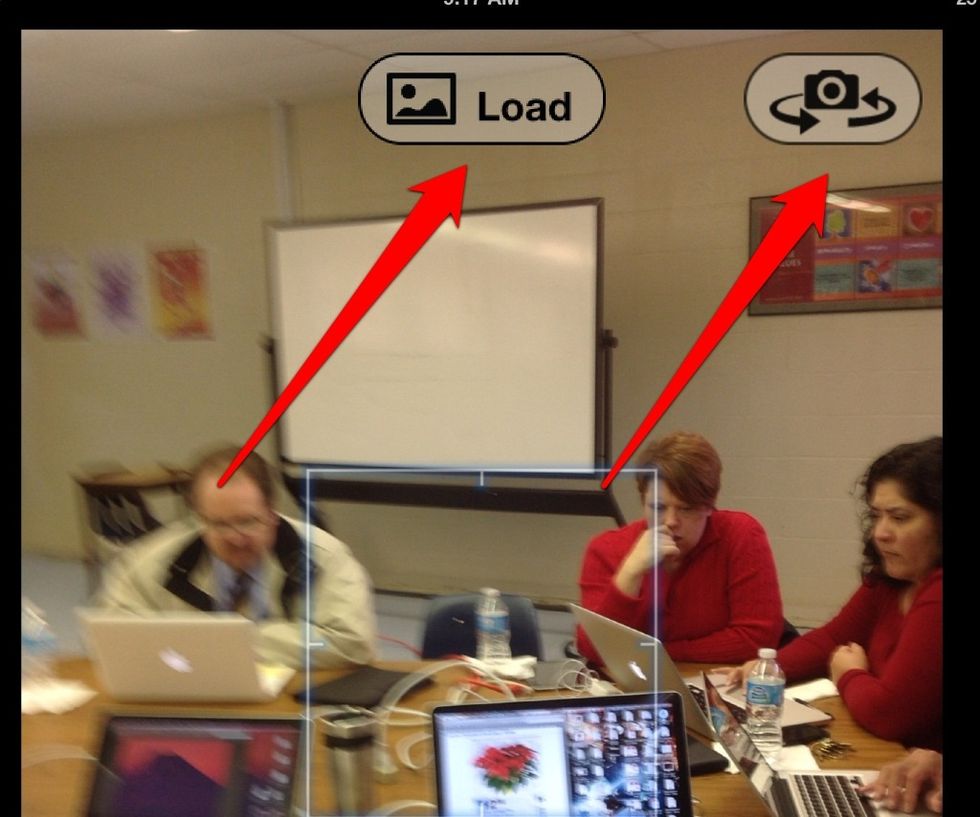 Enter an image by (1) taking a picture, (2) reverse your camera and take a picture, or (3) "Load" a picture from your camera roll.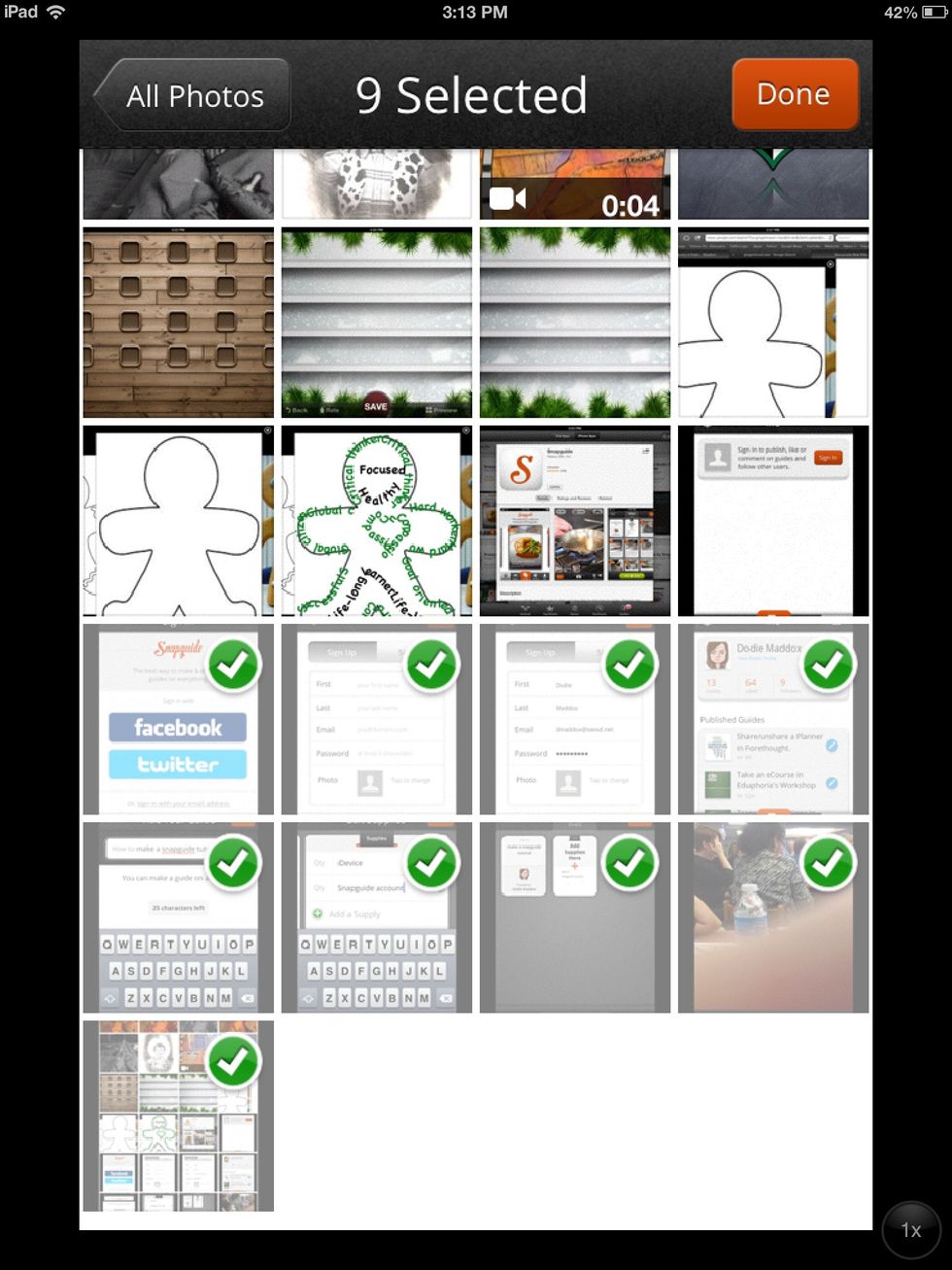 Tap each picture to add it to the guide.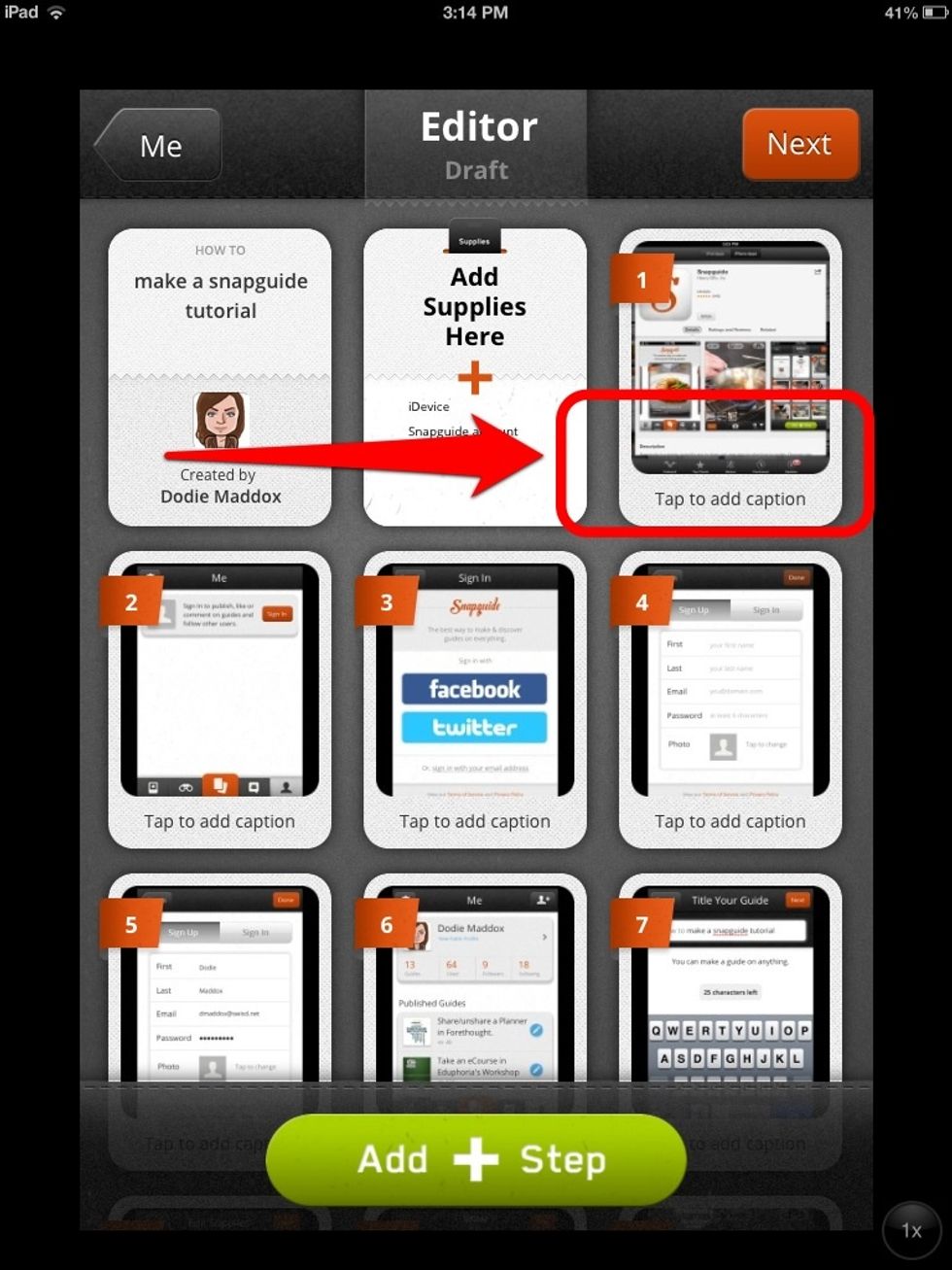 Tap "Tap to add caption" on each box to enter text instructions.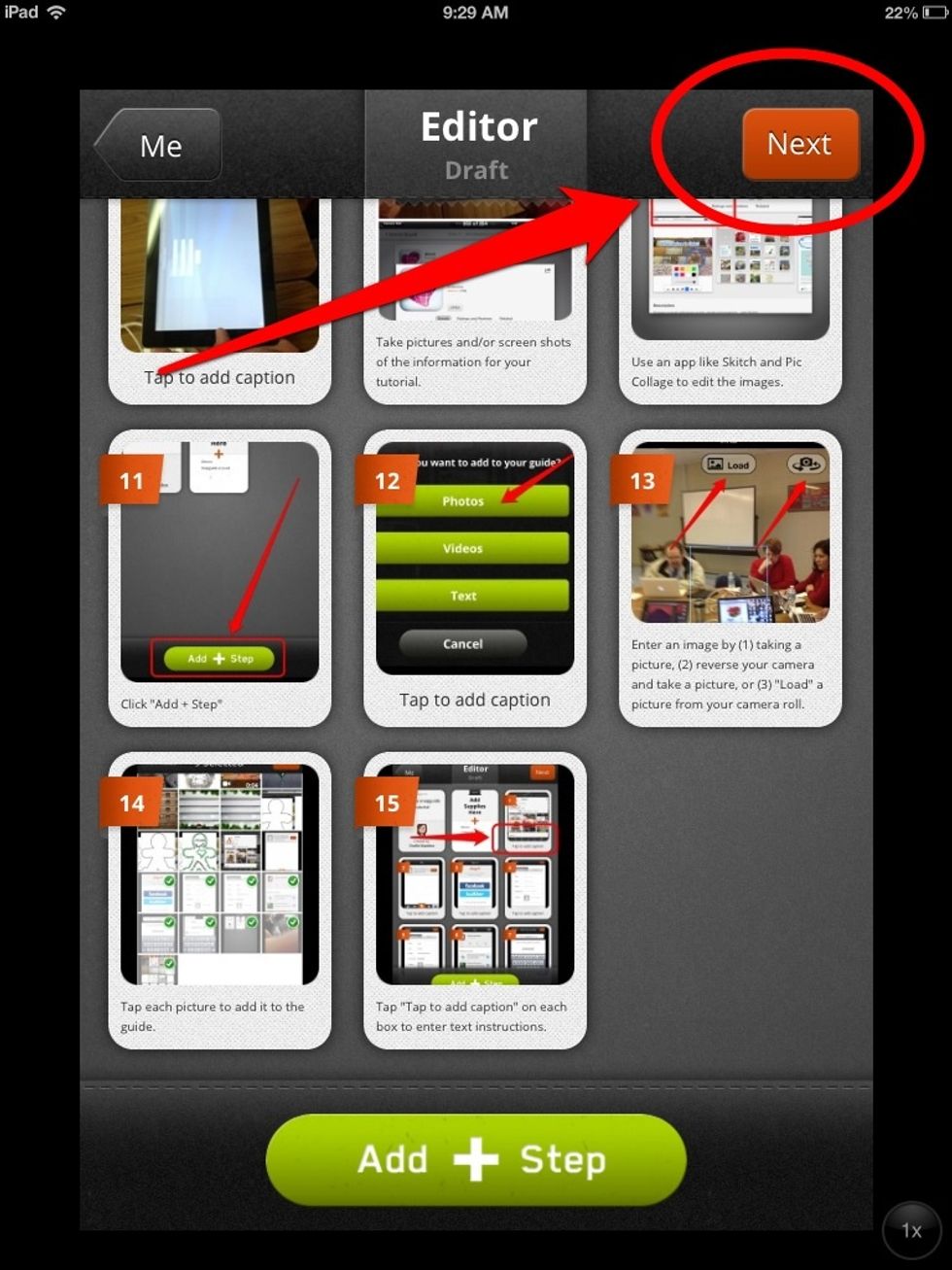 Click "Next"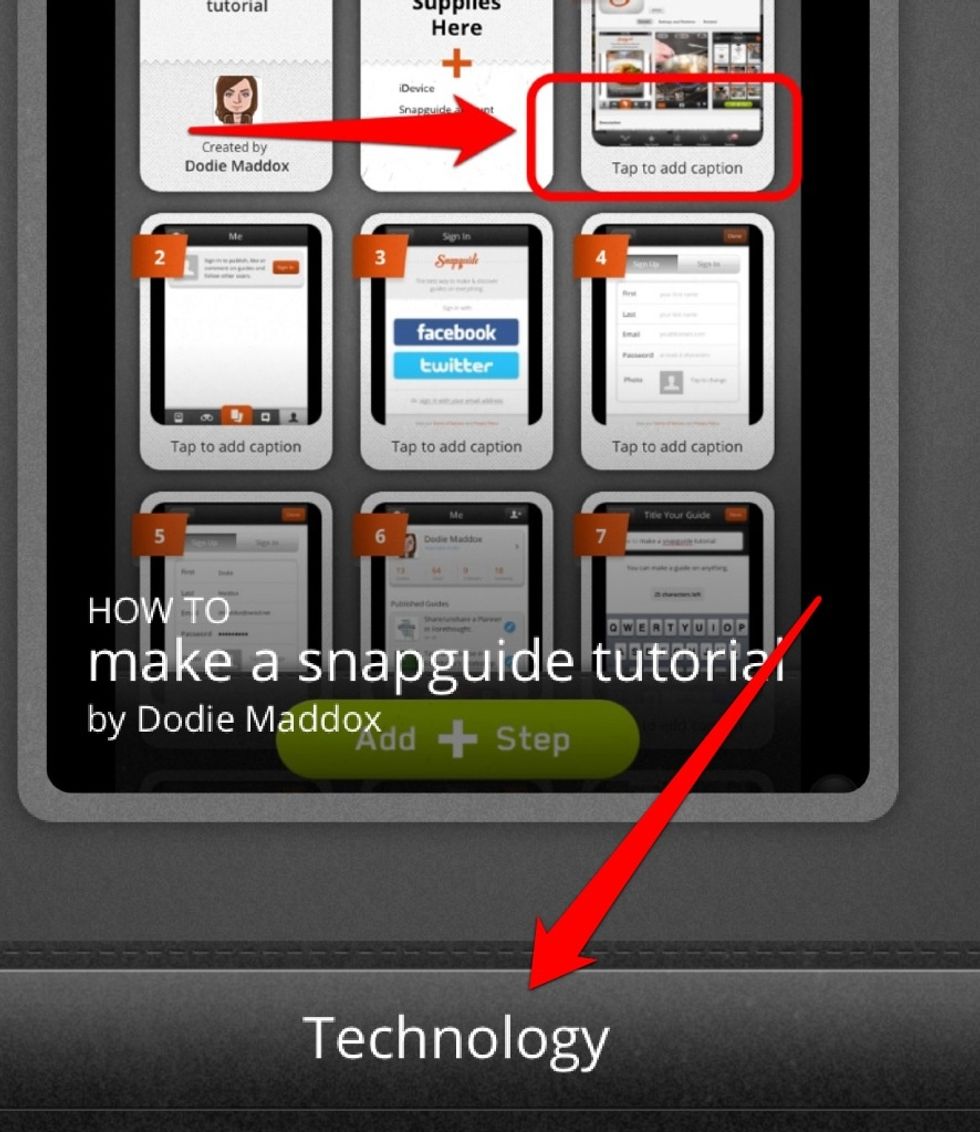 Tap " Choose a Topic"
Tap the topic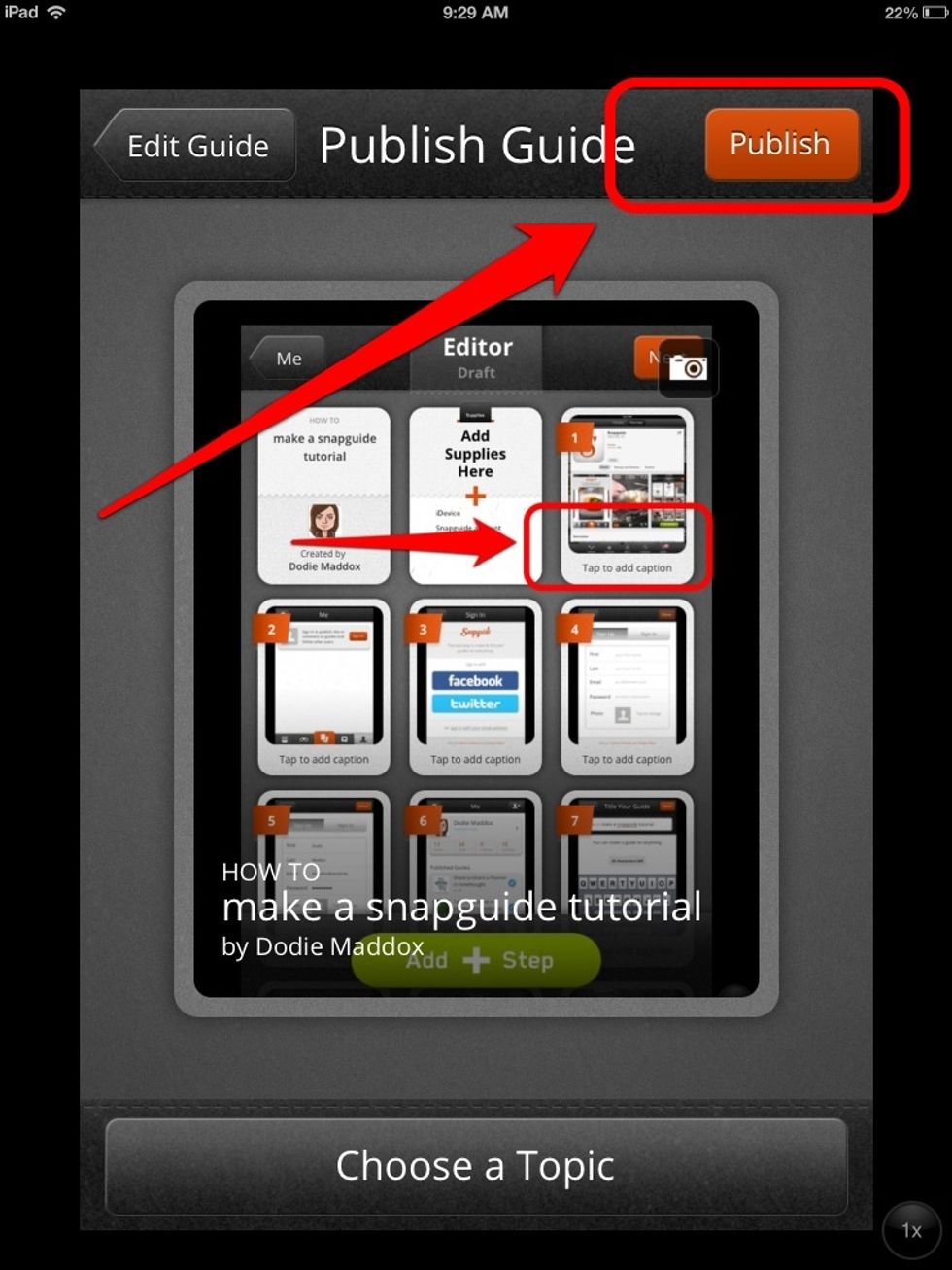 Tap "Publish"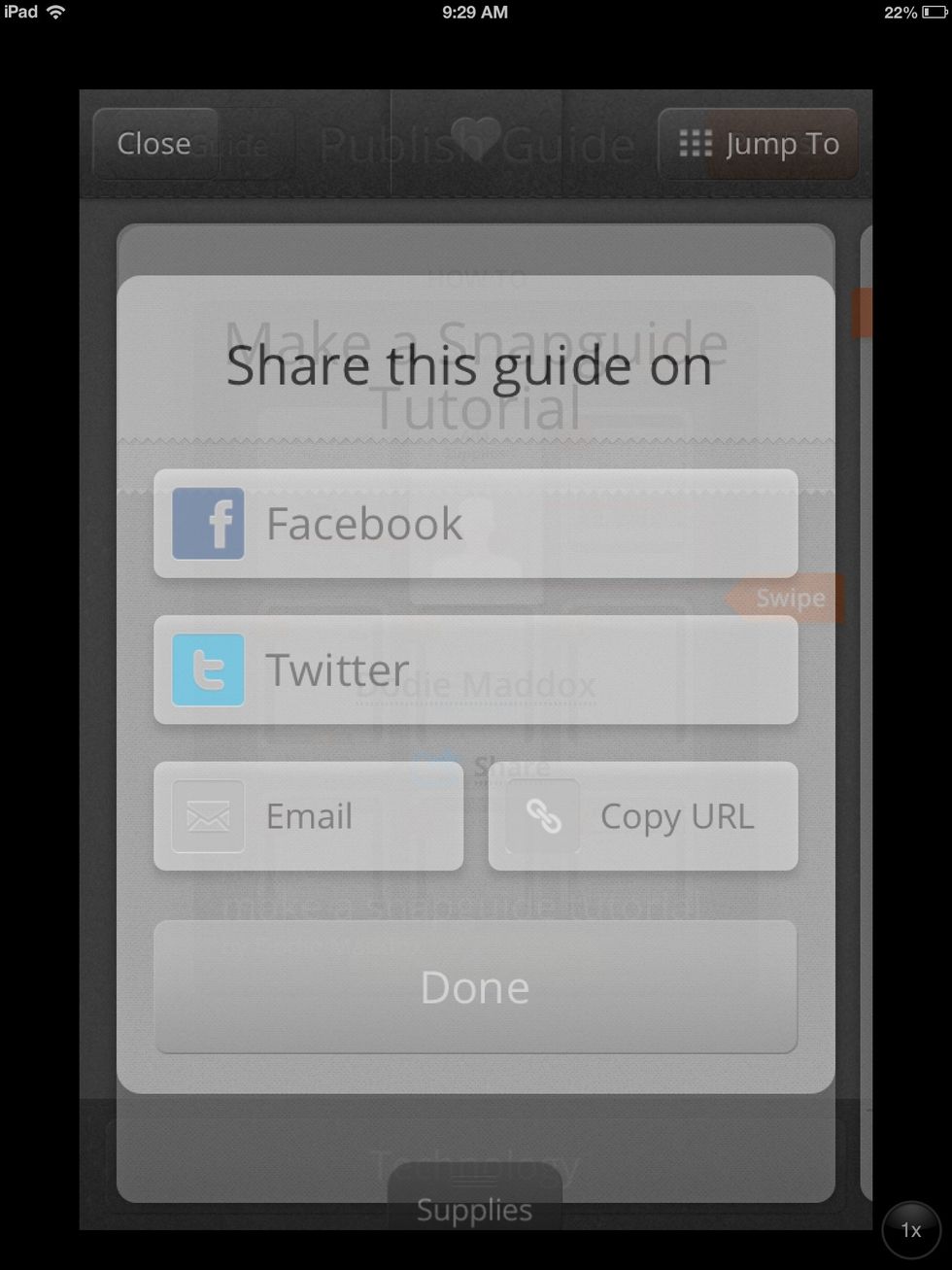 Tap "Done"
The guide appears on your profile page.
iDevice
Snapguide account