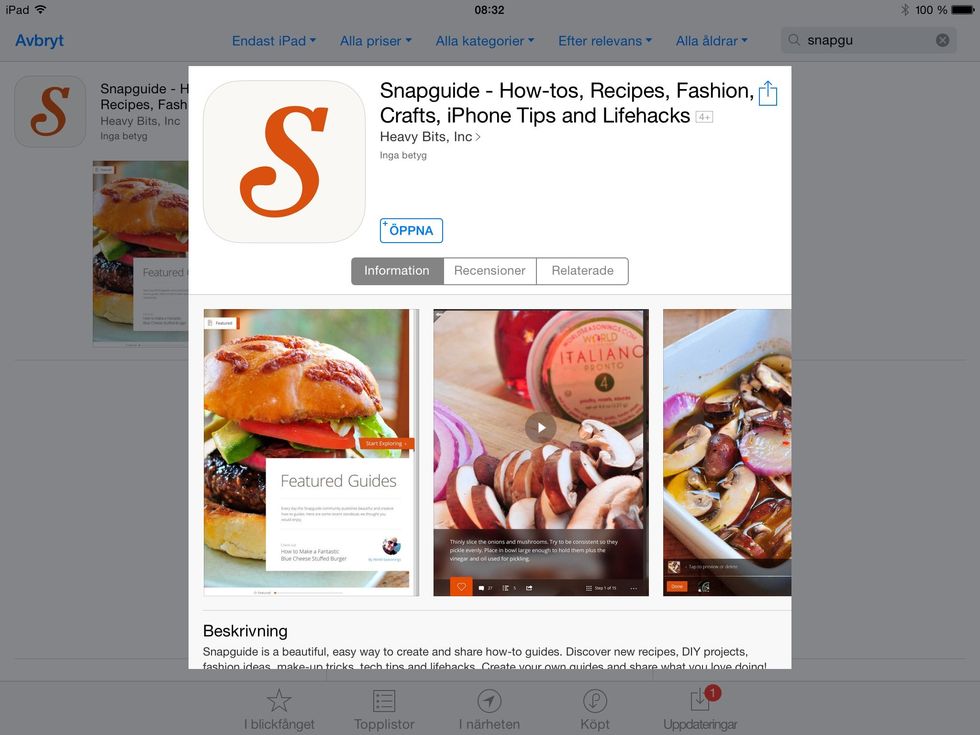 First, you must get Snapguide! You can either download the app called 'Snapguide'...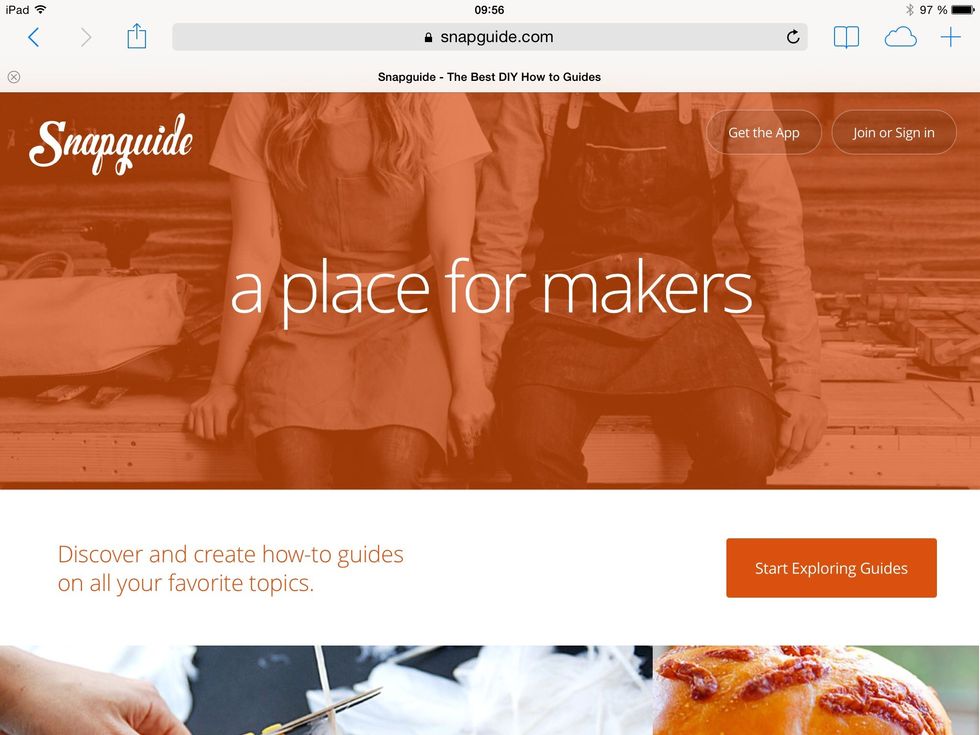 ...or visit the website; www.snapguide.com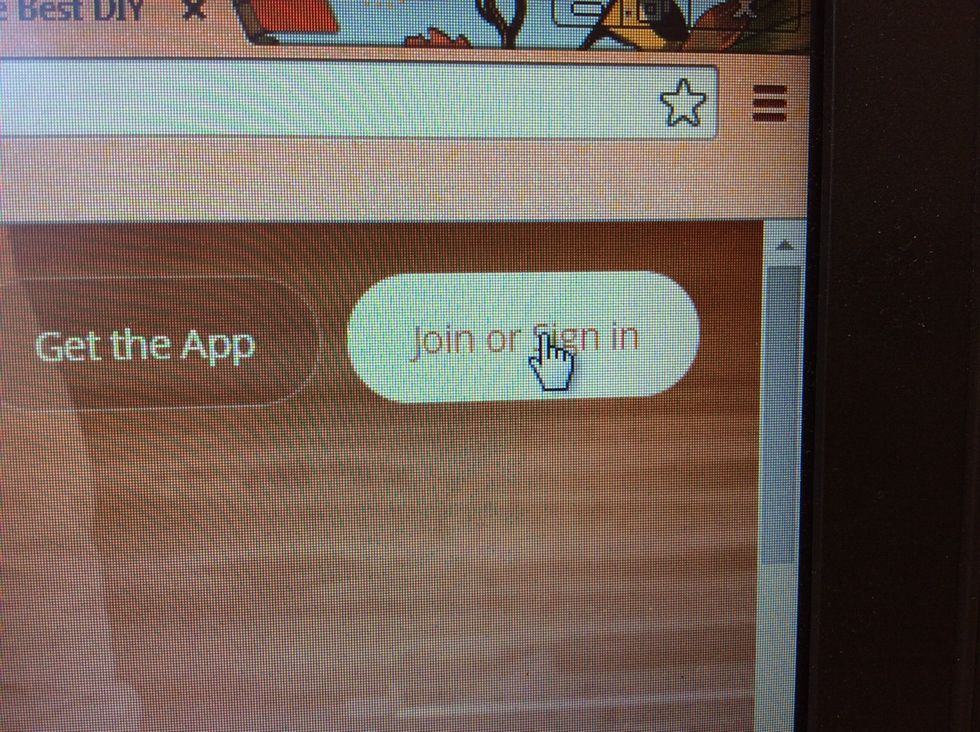 You must join first and then sign in with your email and a password.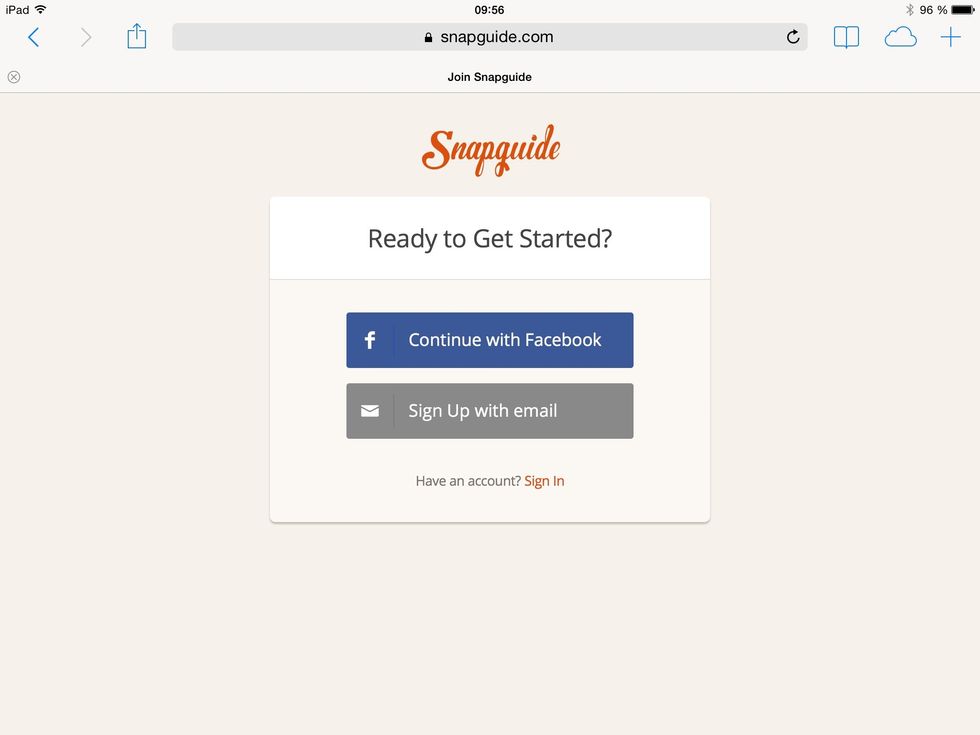 If you want, you can sign in with a Facebook account.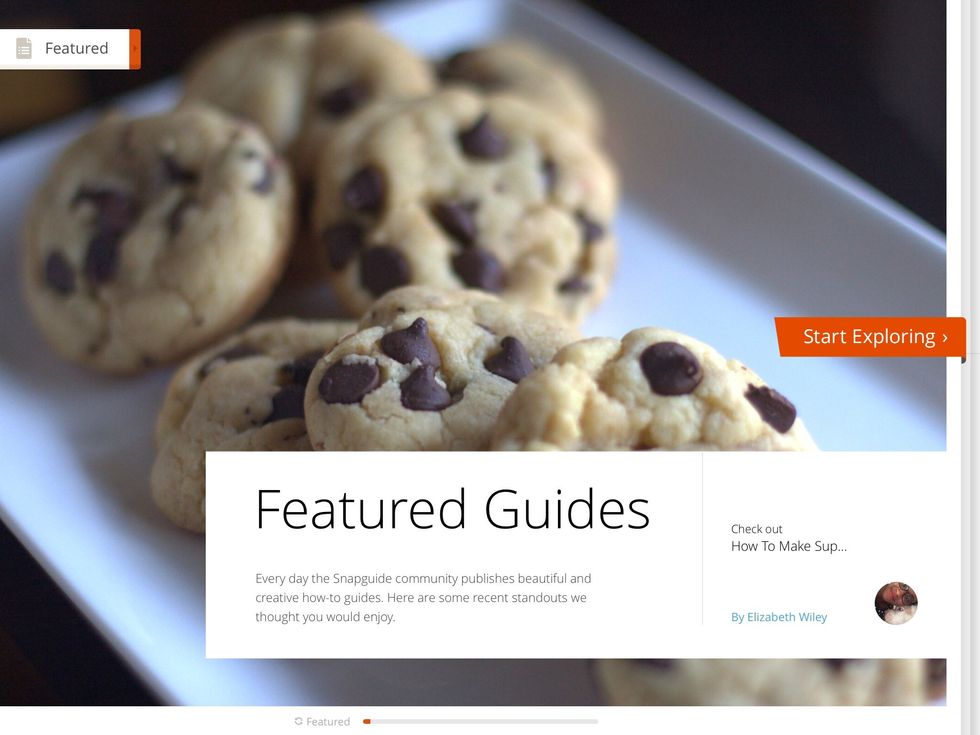 When you are in, you can start exploring. There are thousands of different how-to guides for you to explore with a wide range of topics.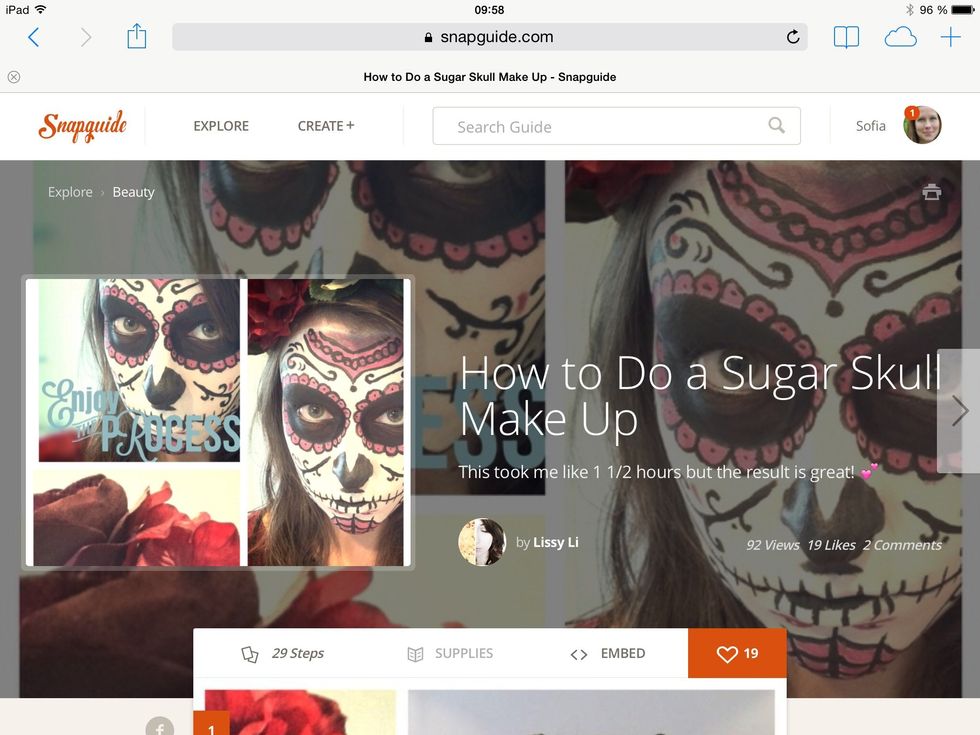 Choose a guide that you find interesting and view it for inspiration.
Now it is time to start thinking about your own guide! Brainstorm! Find a topic that you would like to share. What are you good at? Have a warm drink and think for a little bit...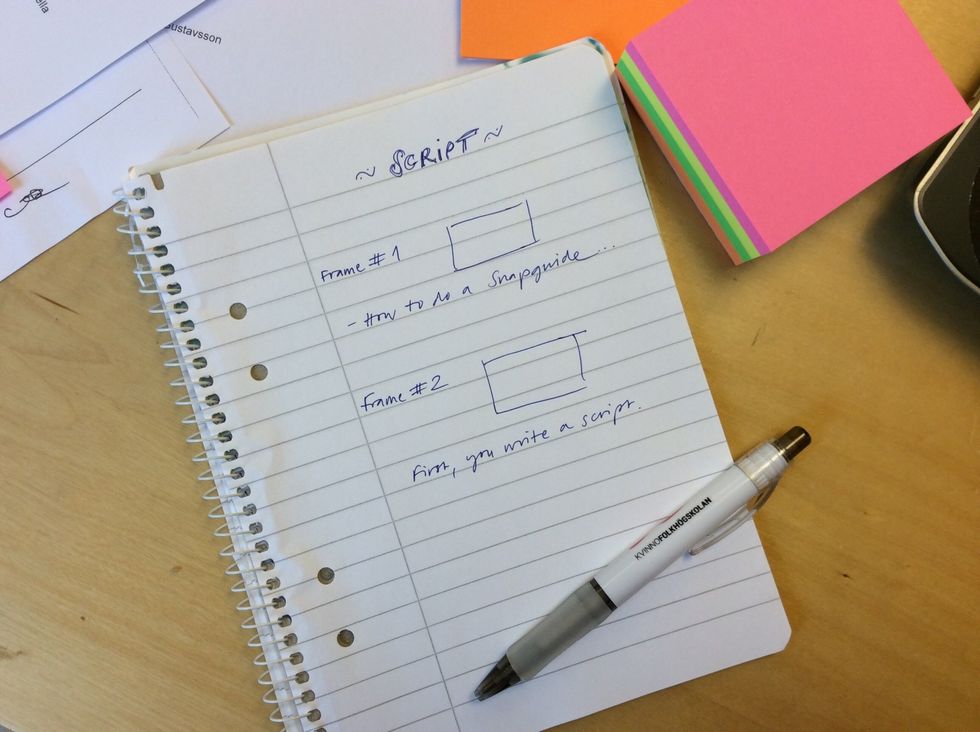 The next step is to design your draft. Decide what pictures you want and write captions in the order you want.
Take pictures for your guide.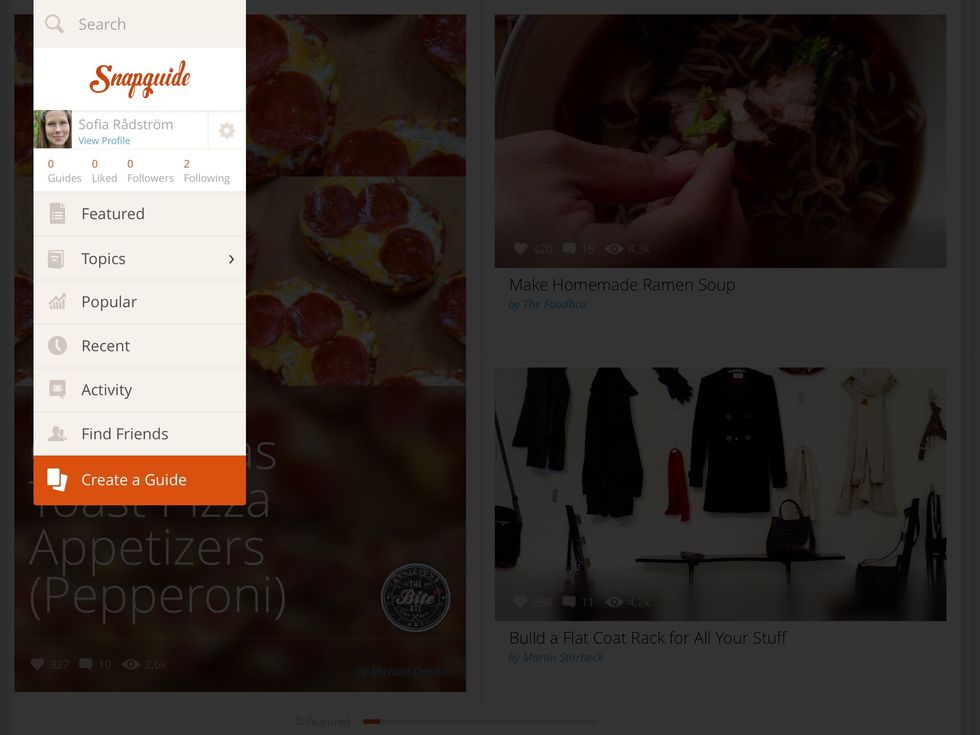 When you are logged in, go to the menu and choose Create a Guide.
Give your guide a title.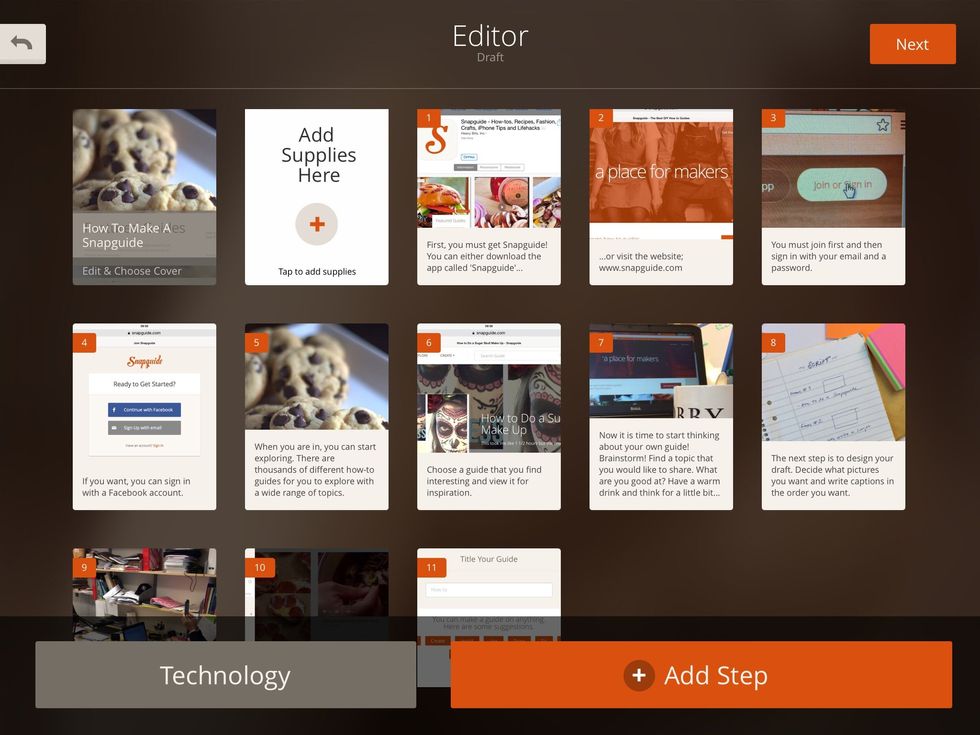 Edit your guide. You can move the pictures in the order you want.
When you are done editing, click on 'next' and then publish. Share your guide with your friends by sending them the link!
Computer, smartphone or iPad
WiFi
Creative thinking