This guide will show you how to use Snapguide.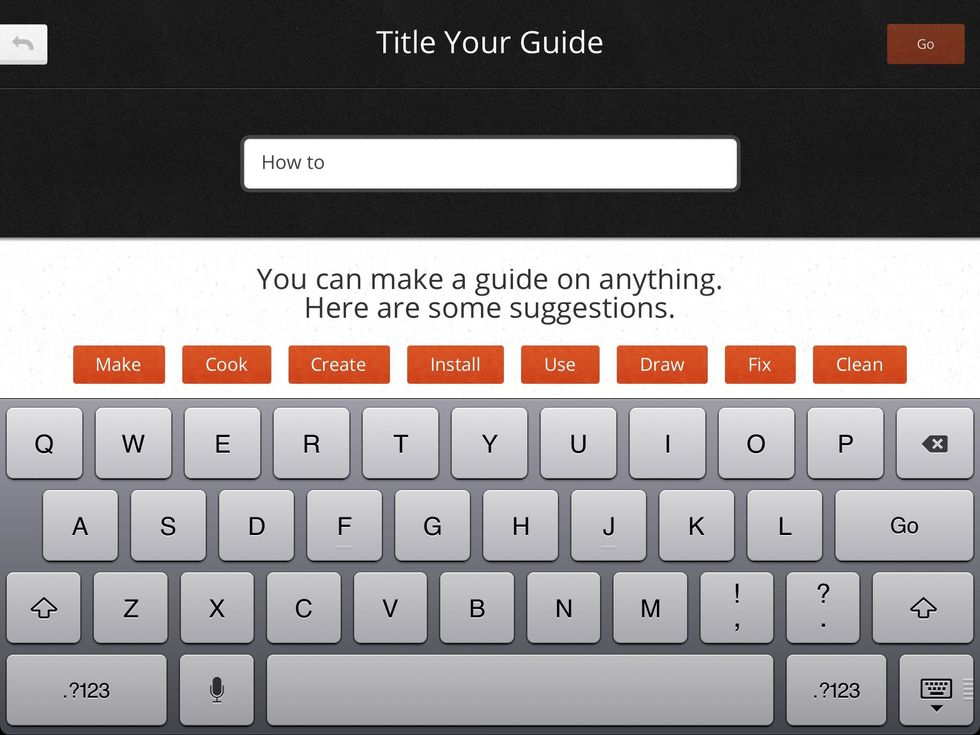 First click "create guide." Then type in the name of your guide.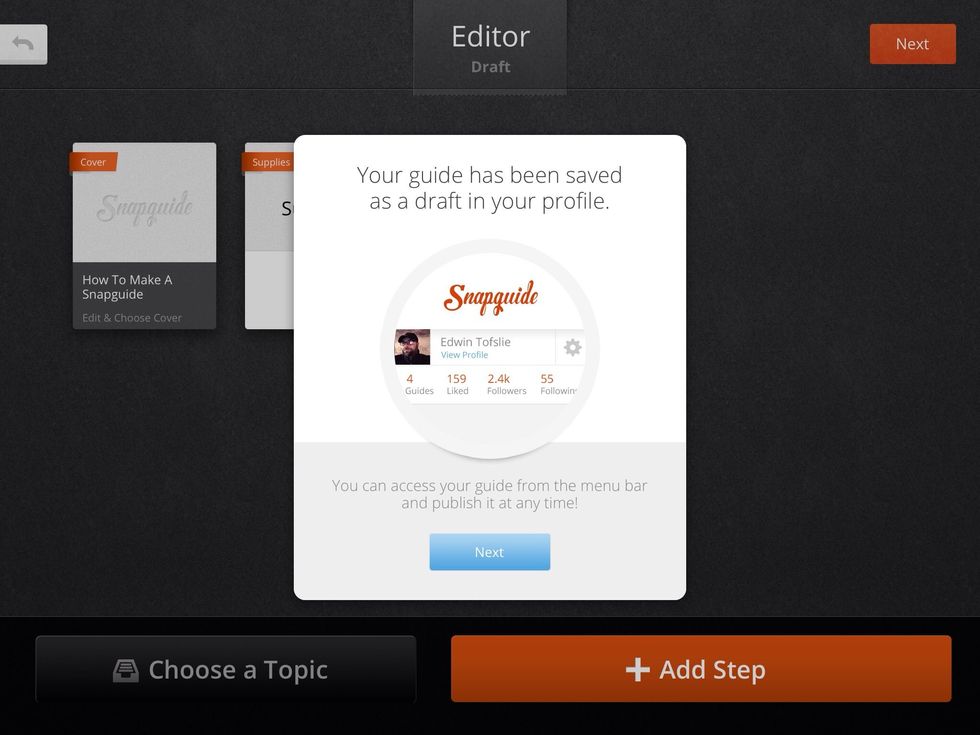 It will take you here.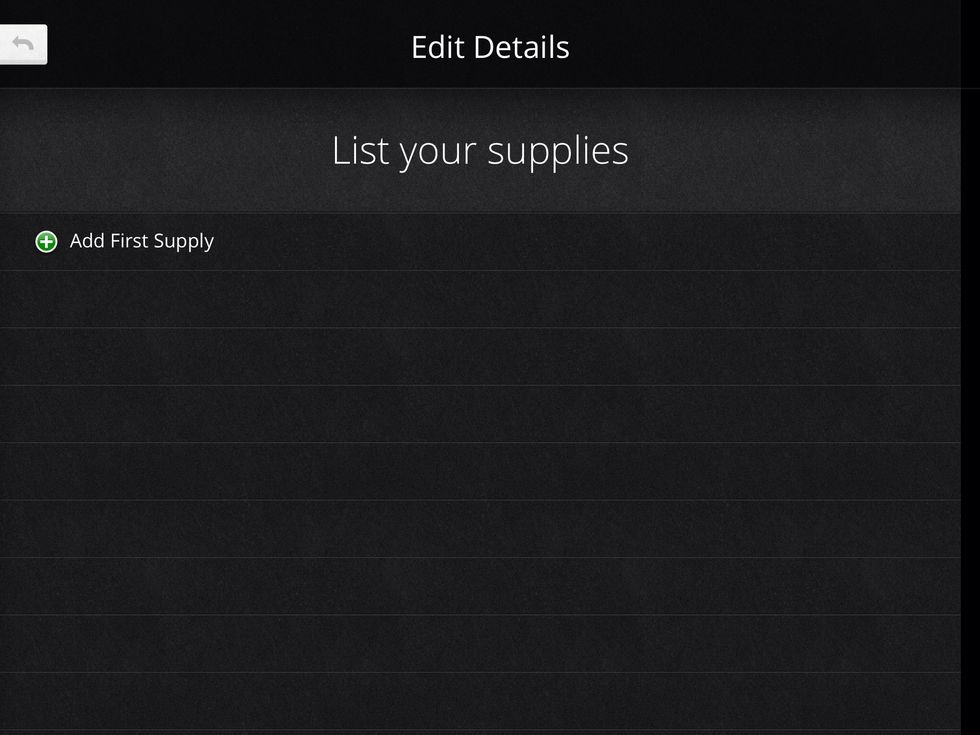 You can add a list of supplies.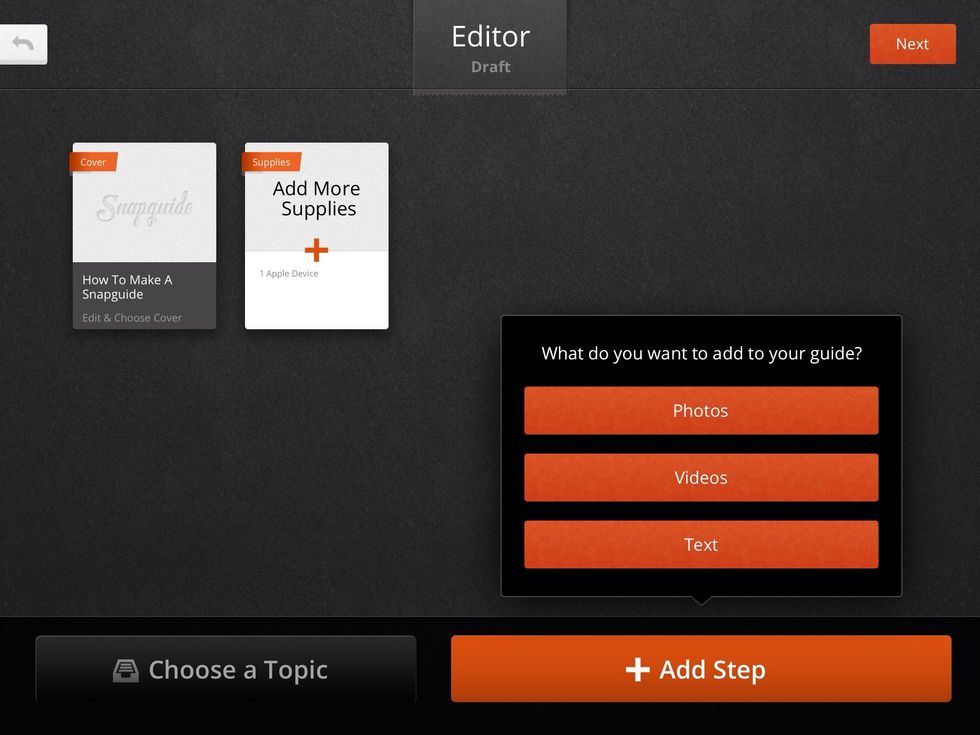 You can add steps. You can use photos, videos, or text.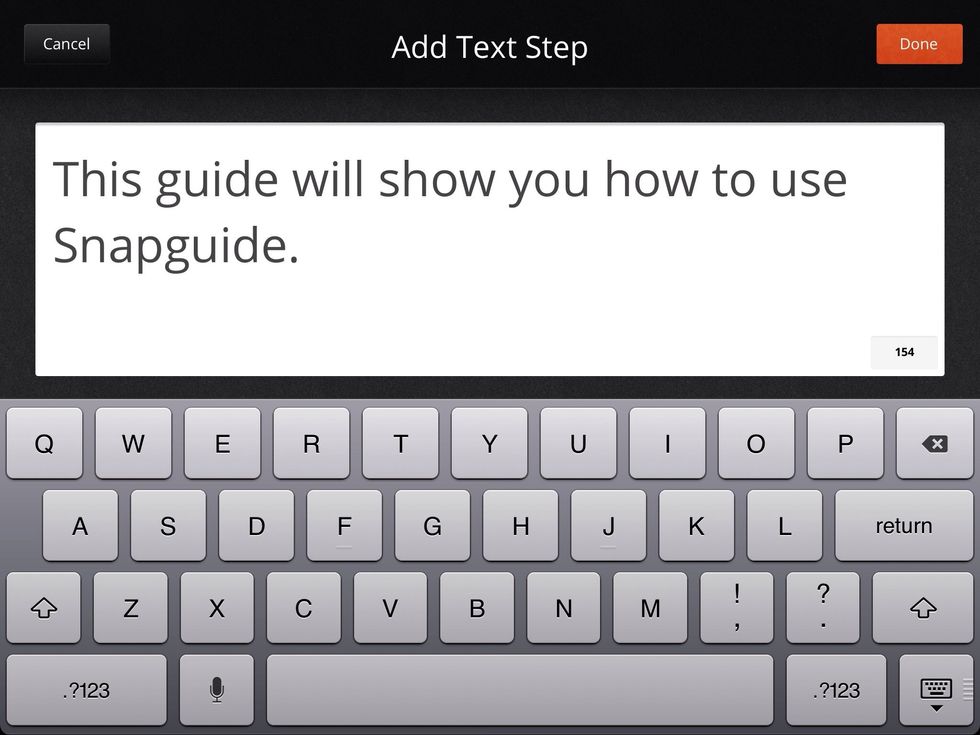 Add some text slides to conclude.
I hope this was resourceful. If you have any questions, post some comments.