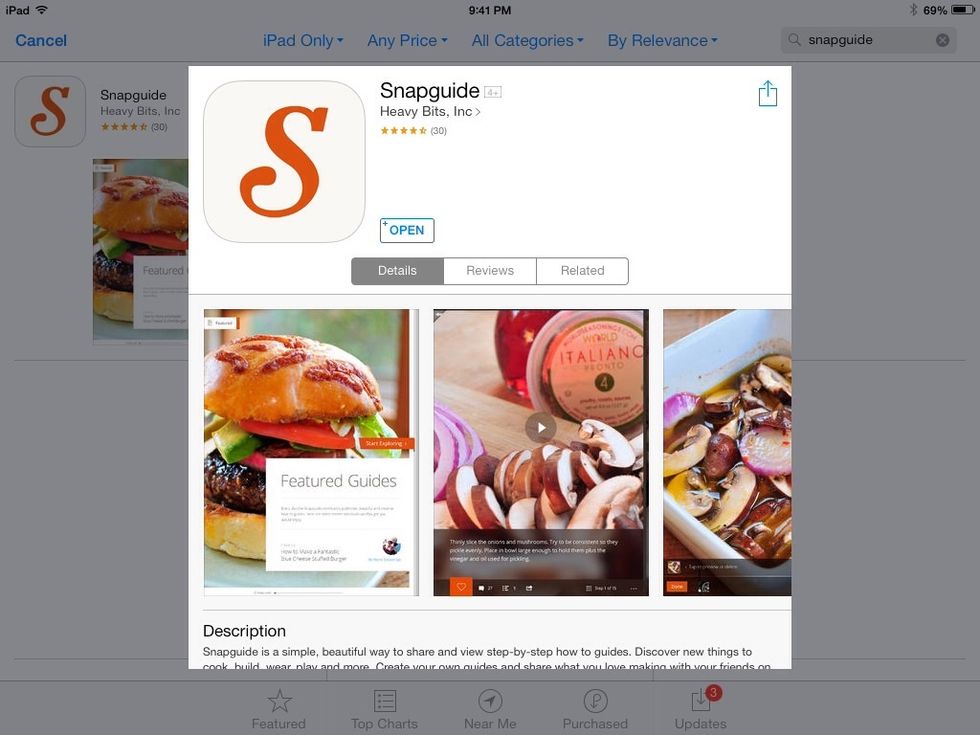 Download the Snap Guide app from the App Store OR go to the snap guide website.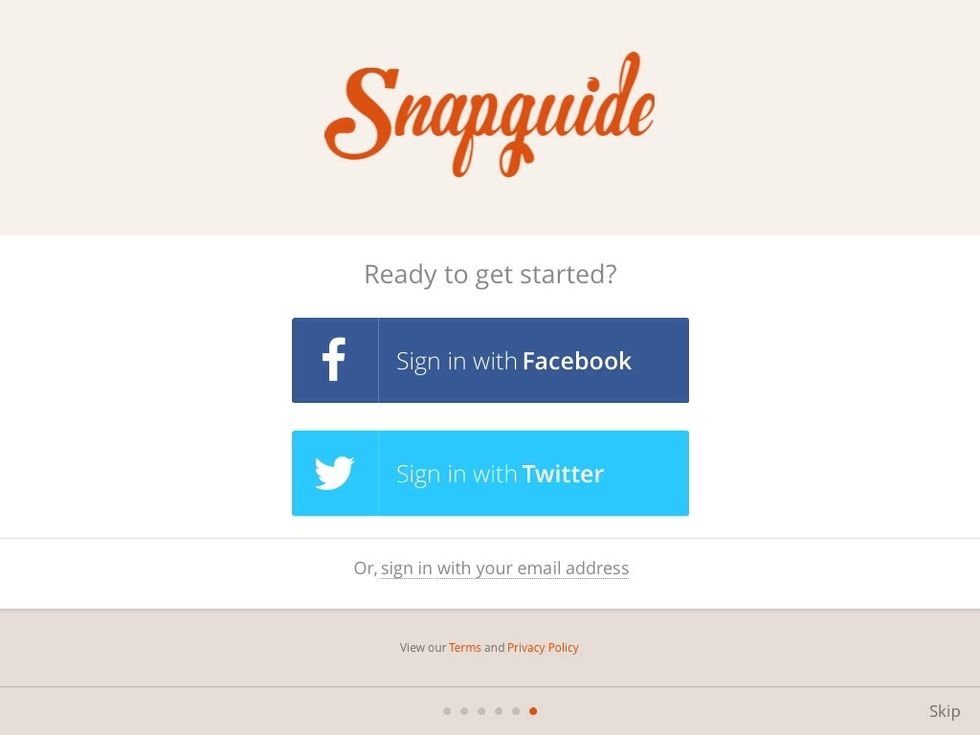 Do not create this account with Twitter or Facebook because it will be difficult to view it at school. Use your RLSchools google email.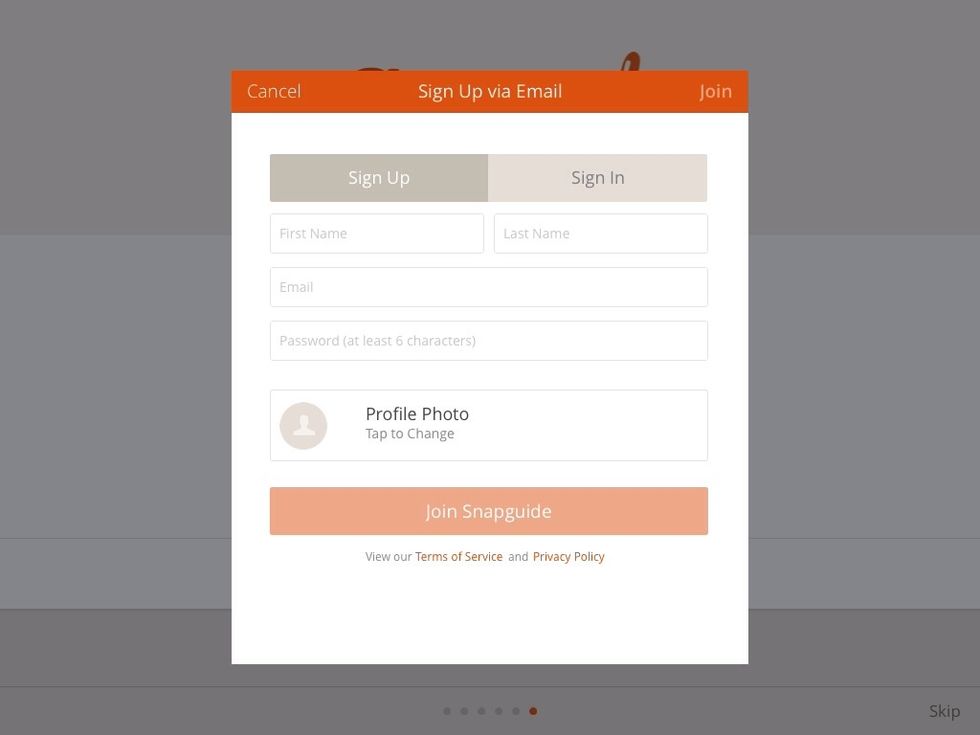 Be sure to record your password in a safe and secure place. You can not load a .jpg of an avatar but not an actual picture of yourself. This is not an EDU account.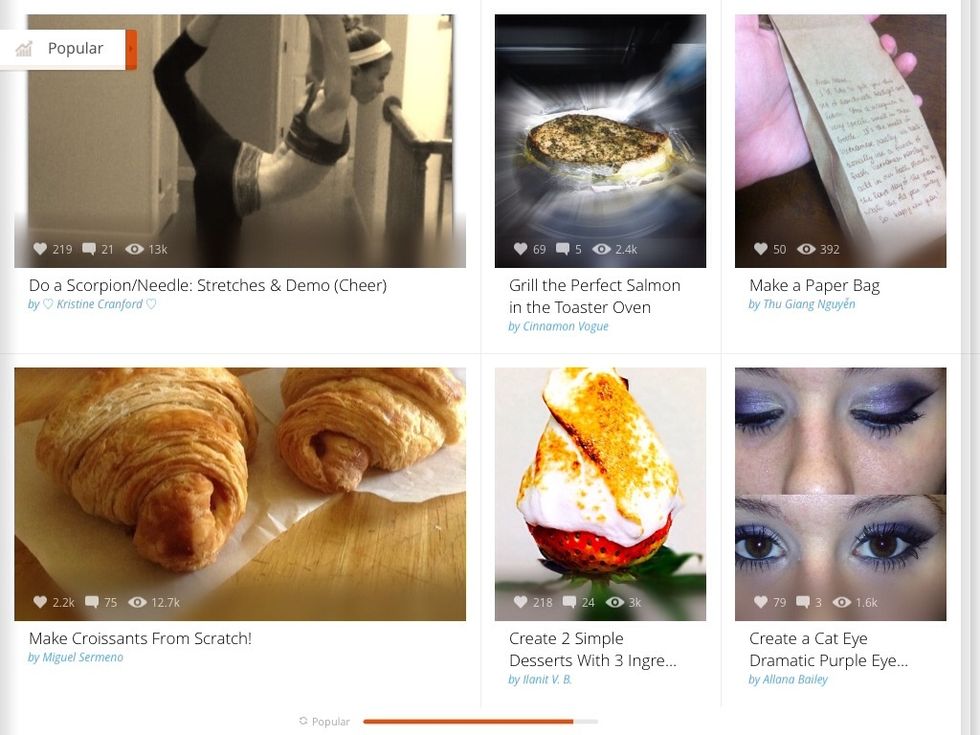 Check out some of the Popular Guides. Note what you like about them and what you don't.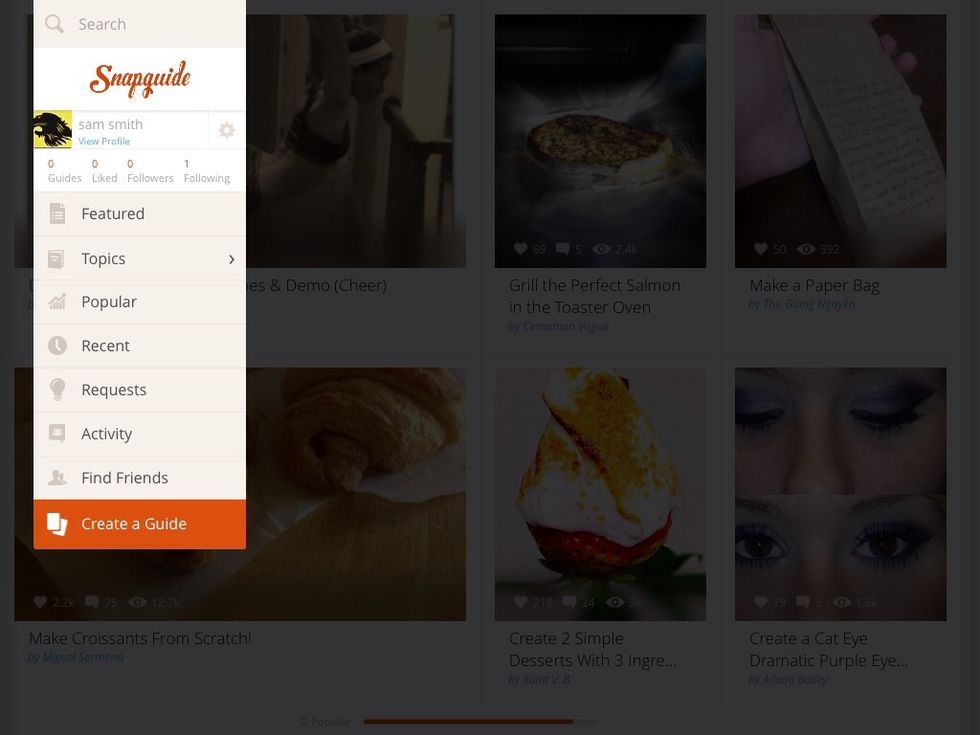 Click on the Navigation Arrow in the top left corner and choose the orange Create a Guide button.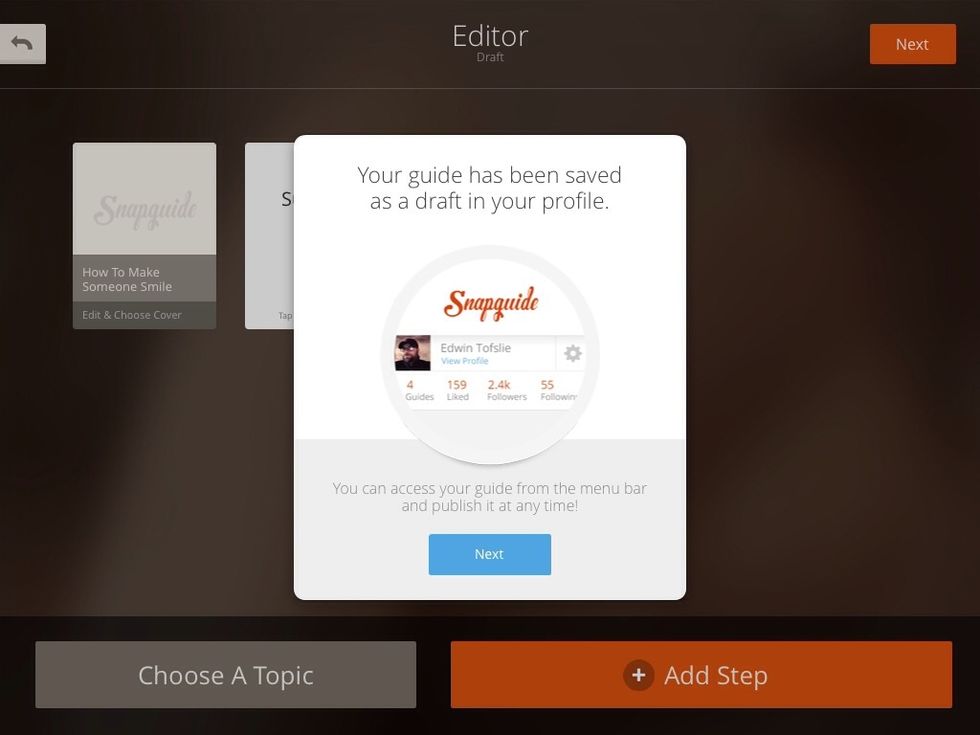 Follow the instructions in the app and make sure your storyboard is ready. It will be your guide through this.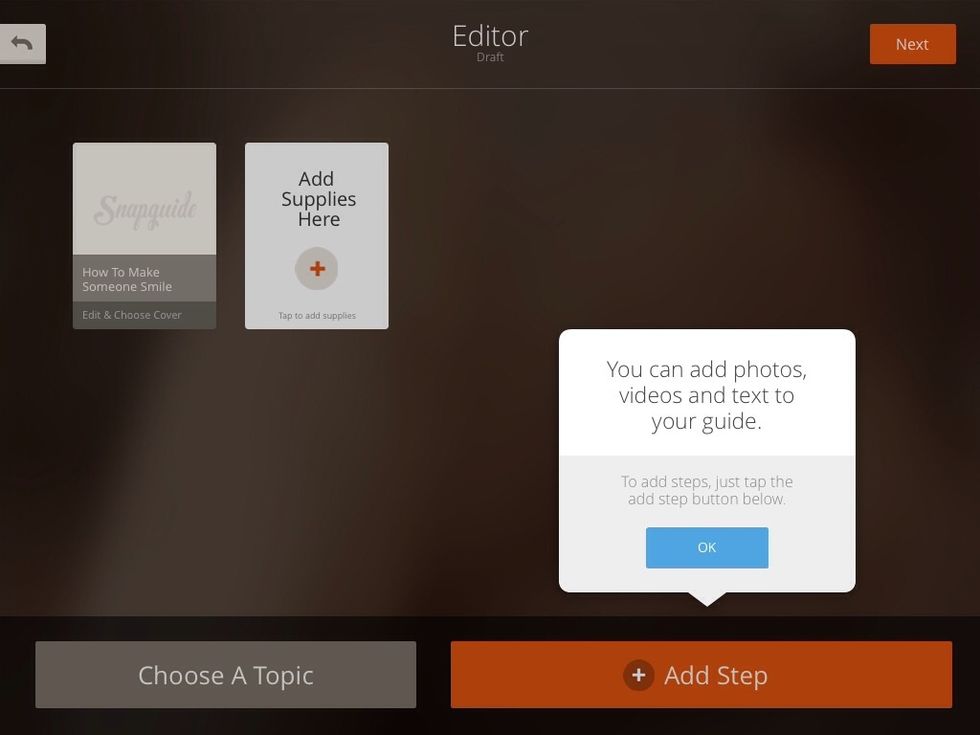 Note that each "step" of the Guide can be photos with text, a video with a caption or all text.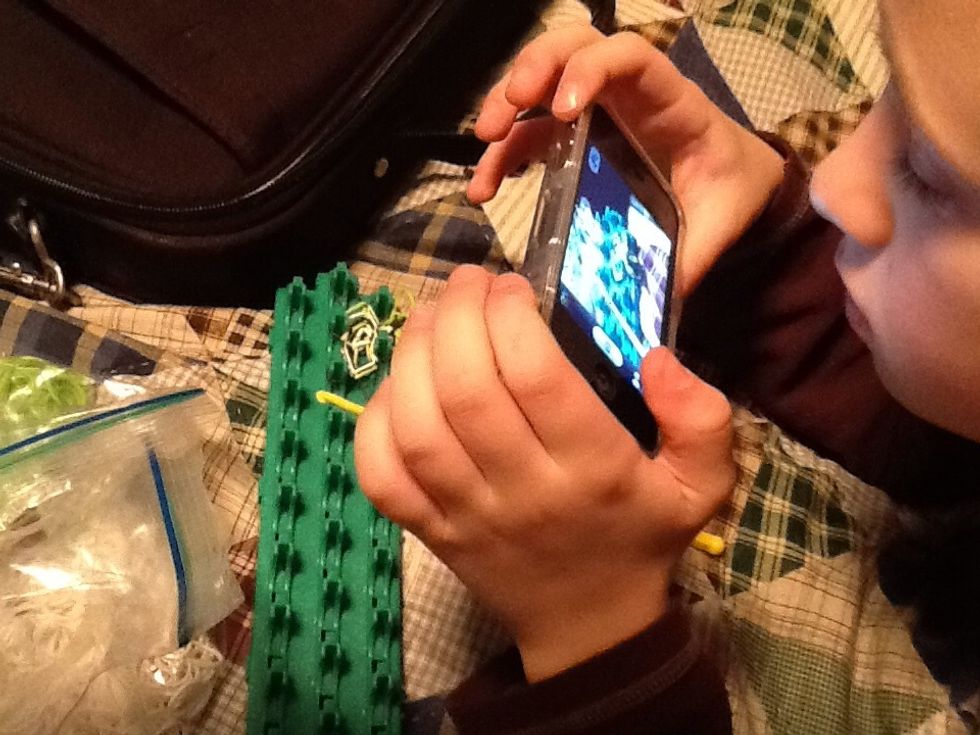 Take pictures of each step noted in your storyboard. Take extra shots so you can choose the one that is best for each step.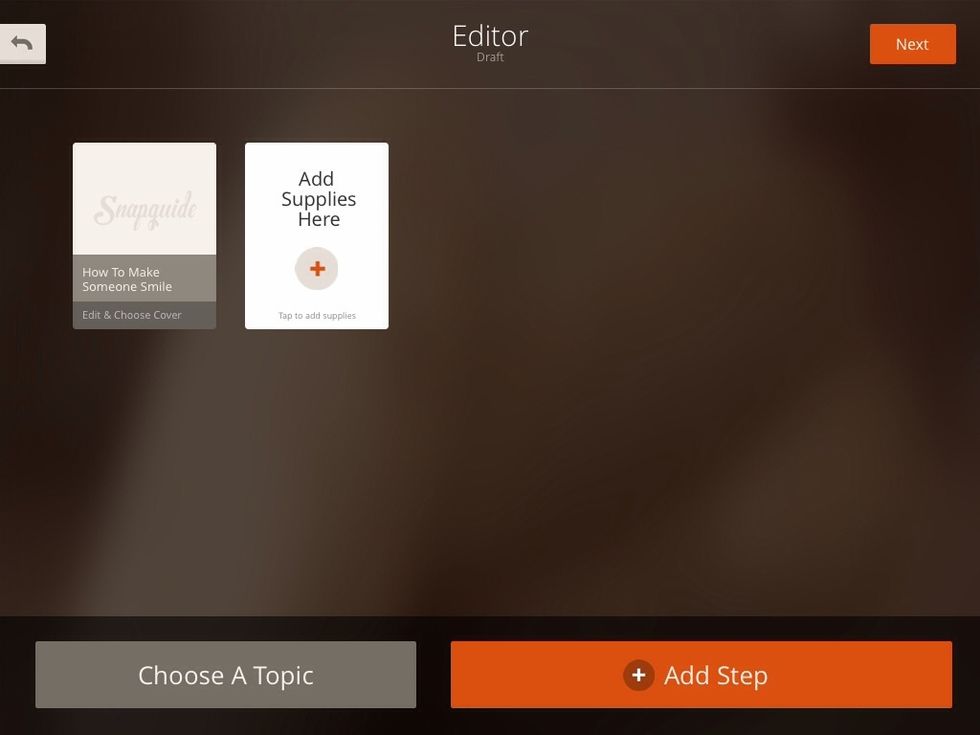 Make a list of all the supplies someone will need to complete your task.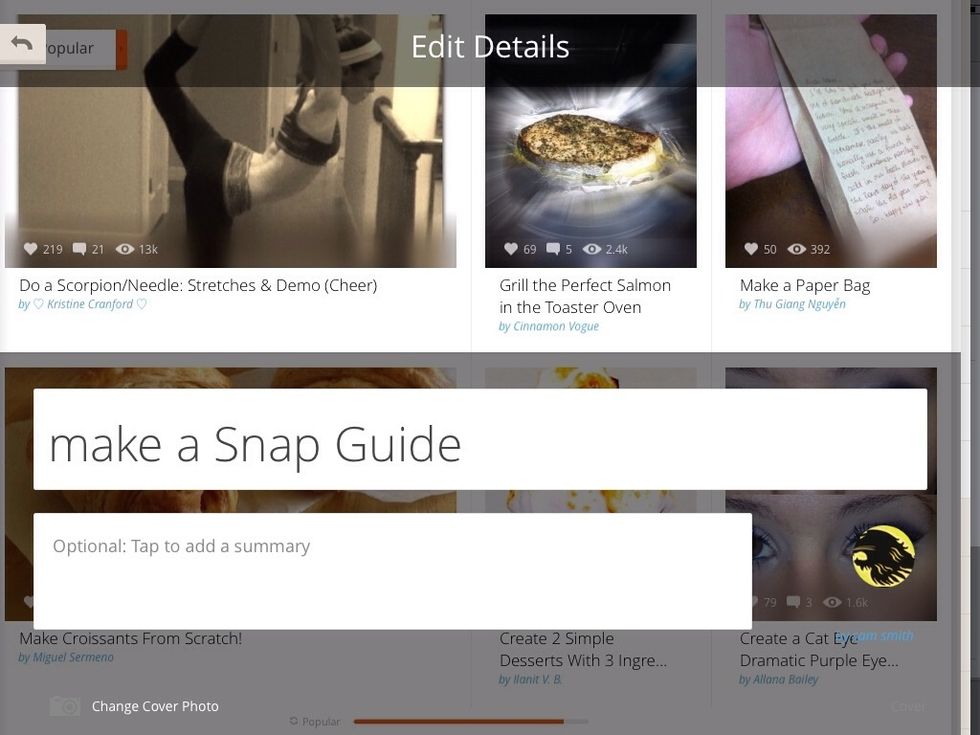 Tap the Cover Step and choose a picture that will best present your Guide.
Choose photo and start to replicate your storyboard cells. Add the photo and text or caption that you need for each step.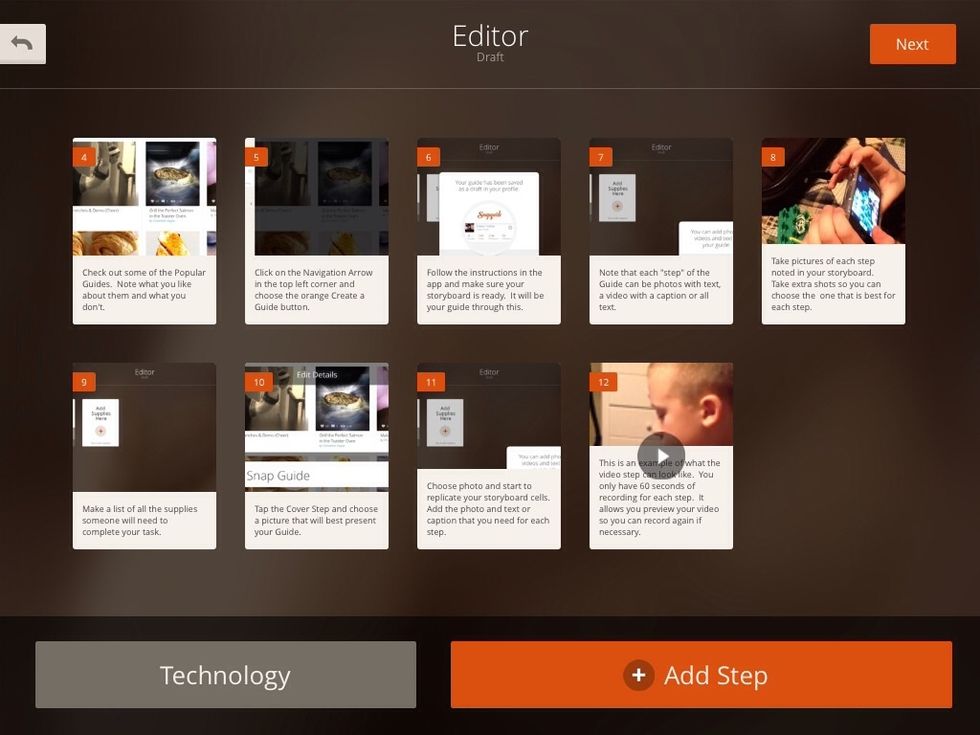 When you have created all of your steps double check them compared to your Storyboard to make sure you didn't miss any steps. Now you can tap the Next button in the top right corner.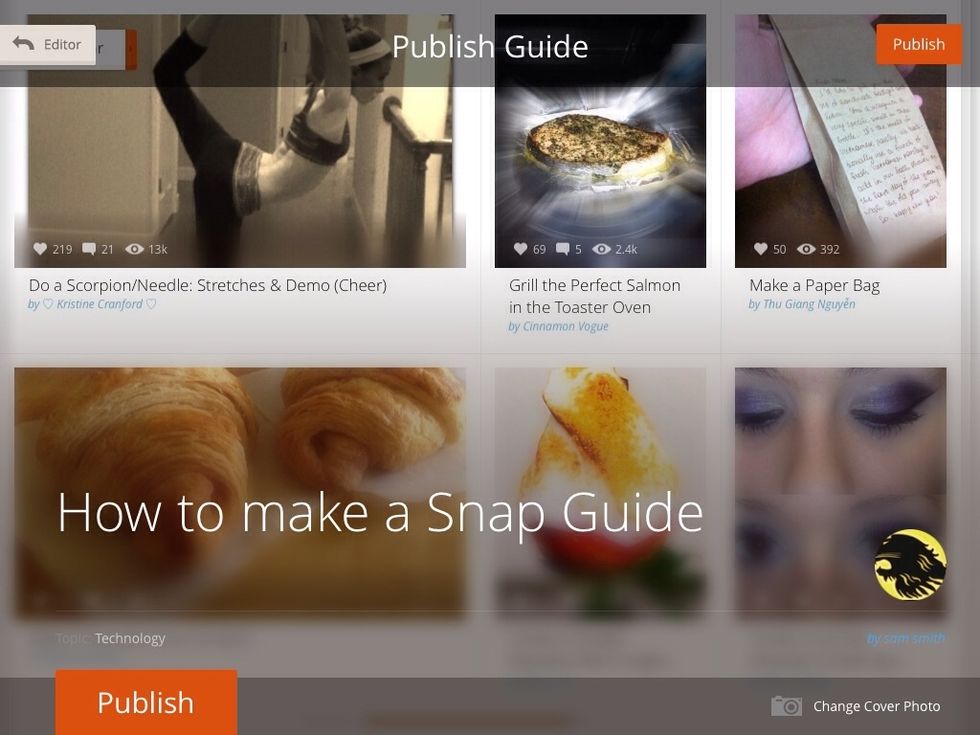 Now you get a chance to review your guide and publish when you are ready to submit it to your teacher.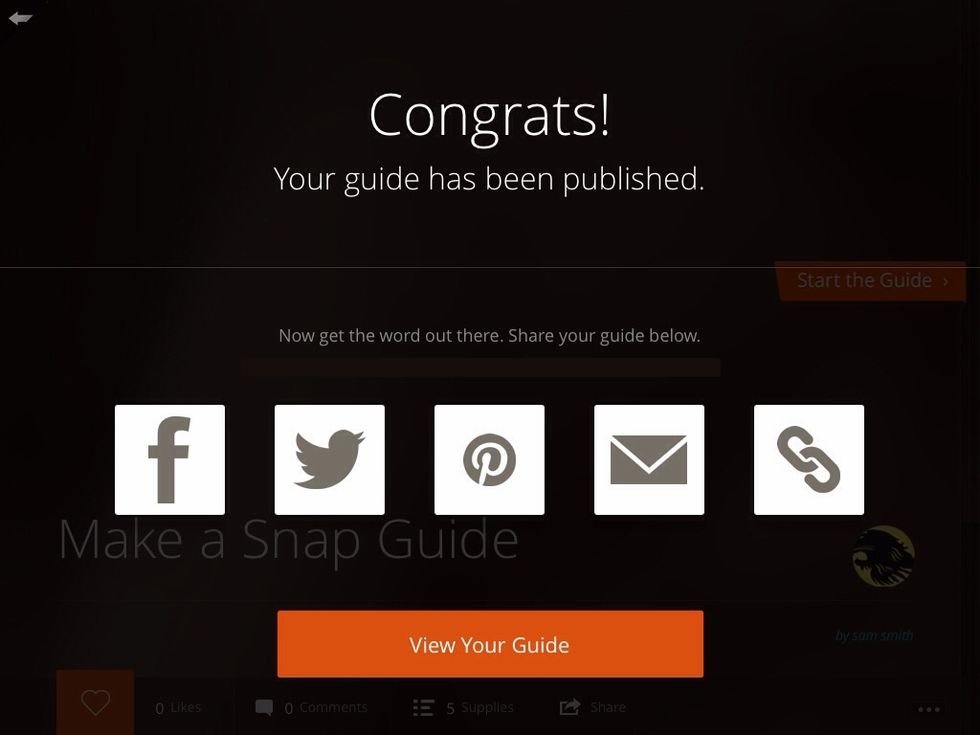 Now you can submit it to your teacher. Confirm if they want you to email it or share the link. You should email it to yourself as well so you can share your creative work with others.
iDevice
OR Computer with internet access
completed storyboard
pictures of steps
OR props to take picture of