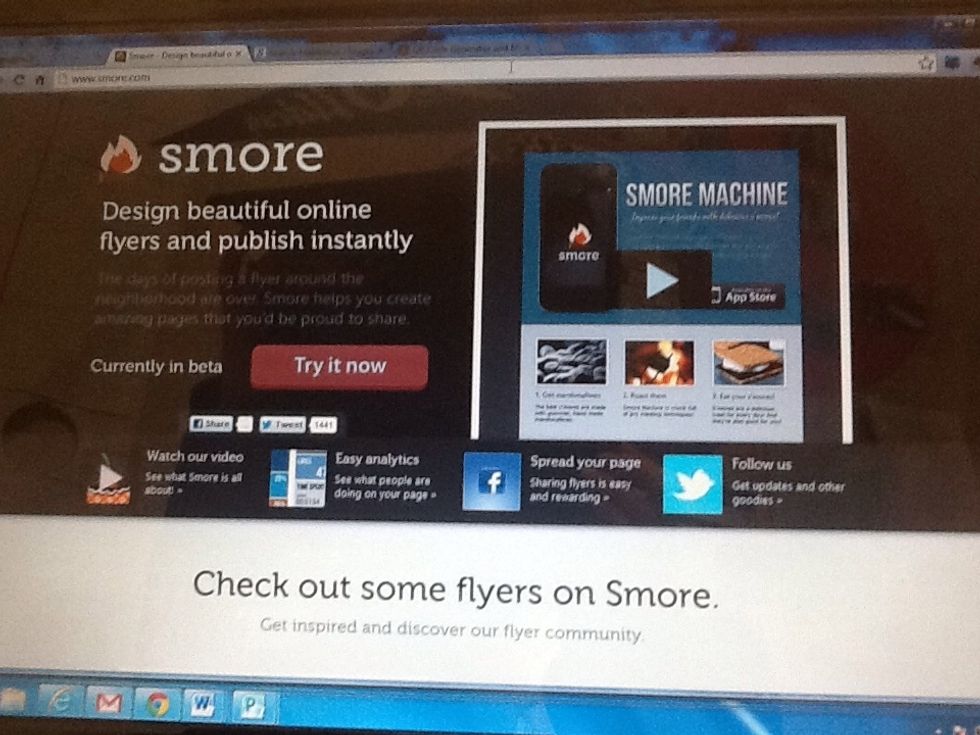 Visit Smore.com
Log in. You will need to create an account.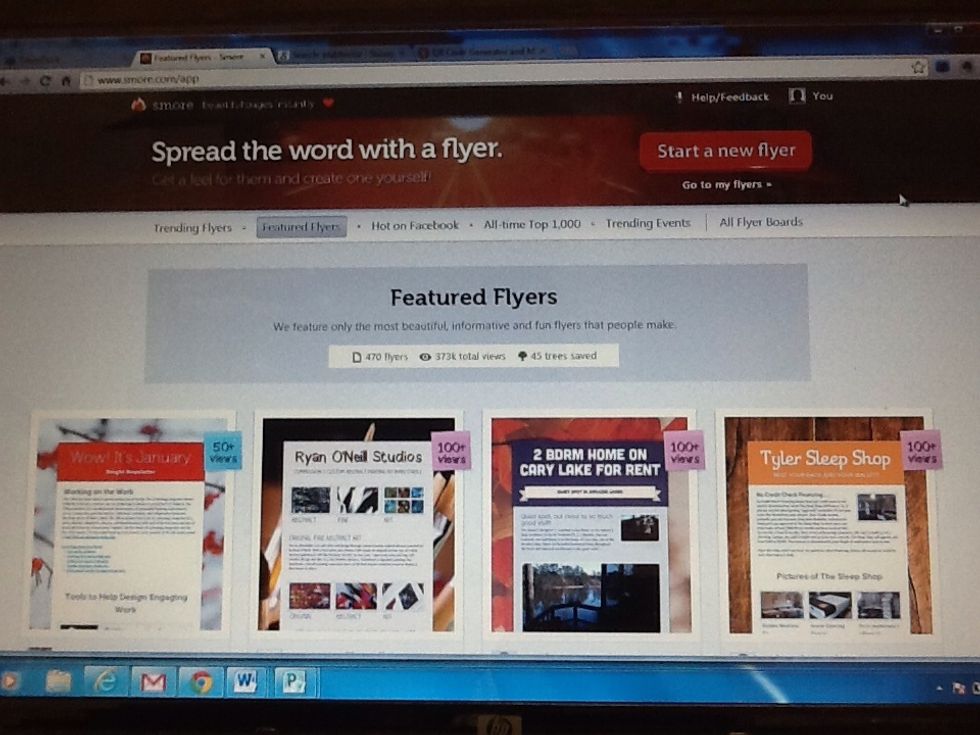 Start a new flyer.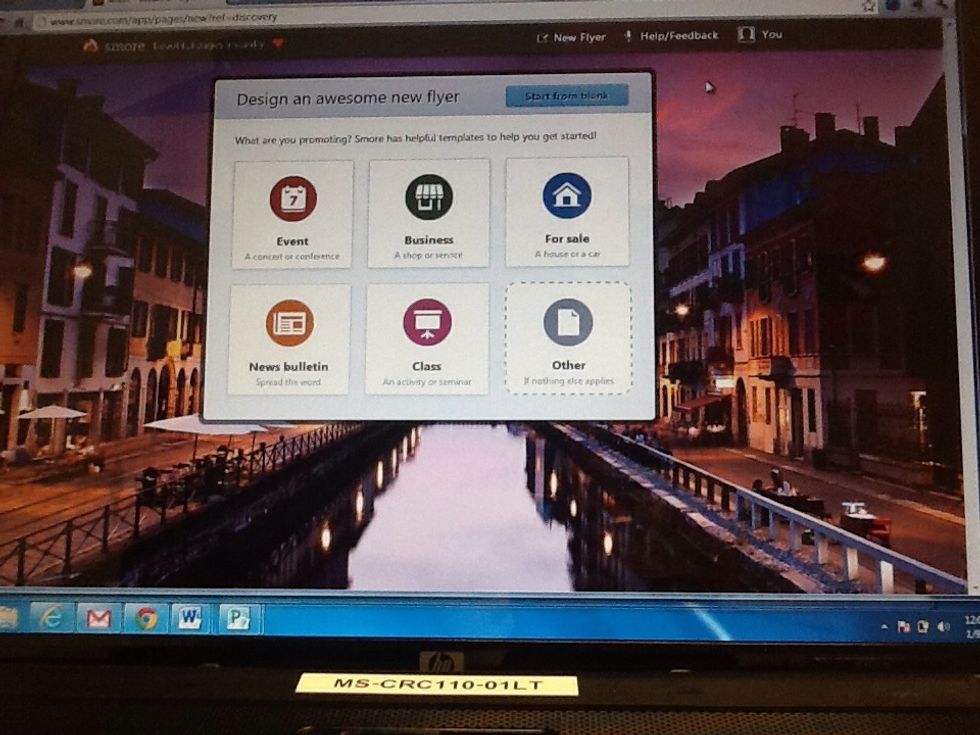 Choose your category. I would recommend not starting with a blank flyer and building from scratch your first time.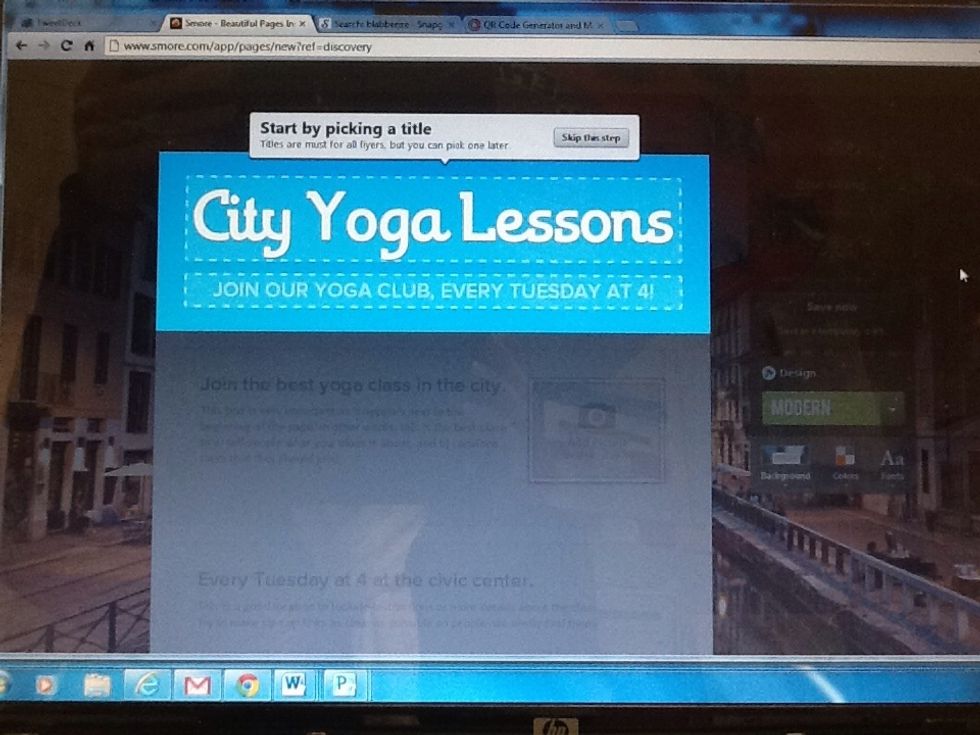 Click on the headlines to change the wording.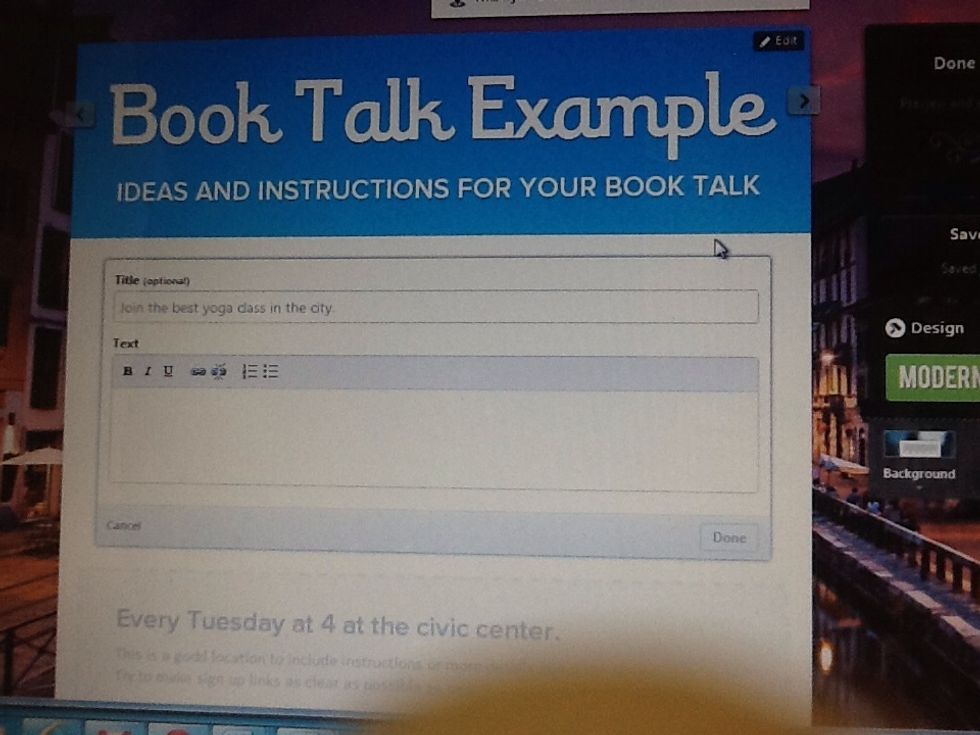 Click on the articles to write your own.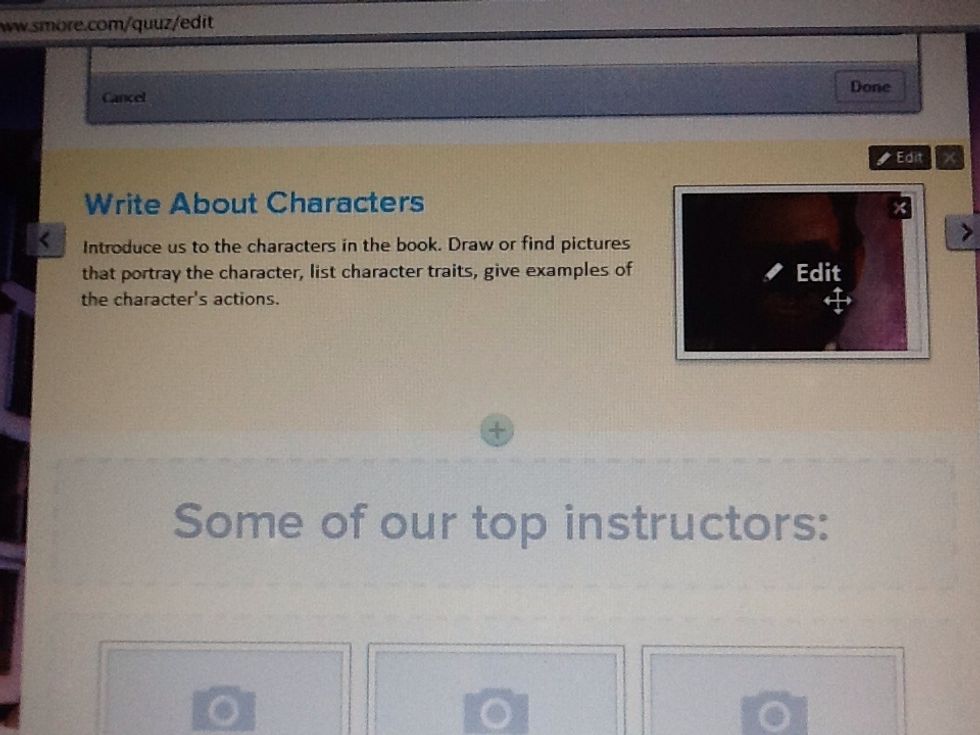 Make sure to describe elements of your book, such as characters, setting, and plot.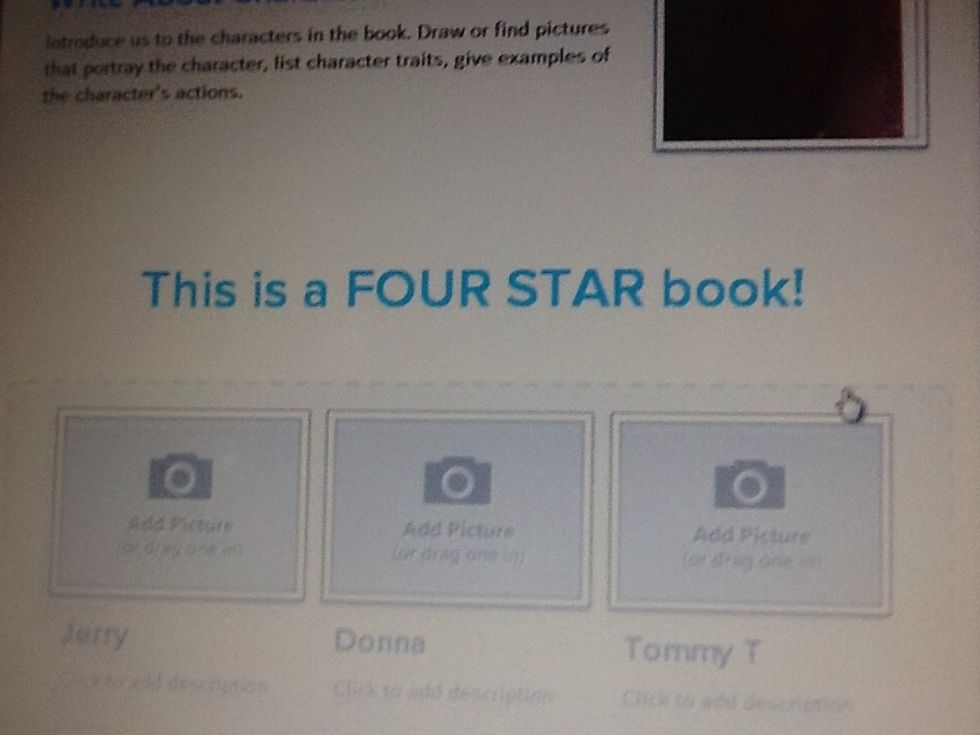 Give your book a rating.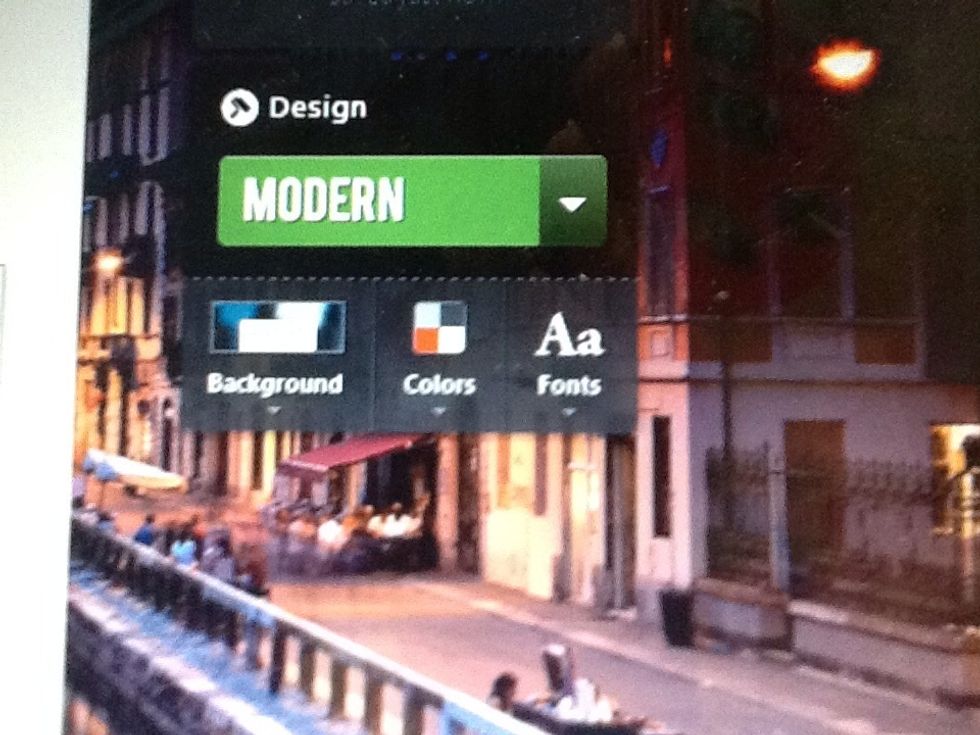 Change the background, color scheme, and font to fit your book.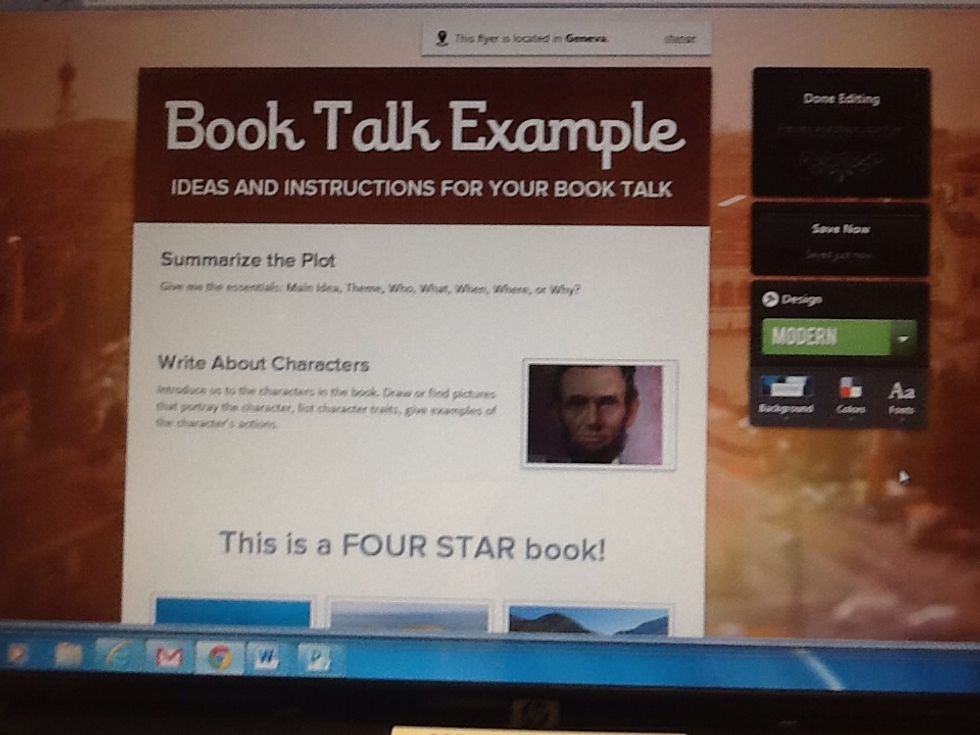 Don't forget to add pictures of characters and setting!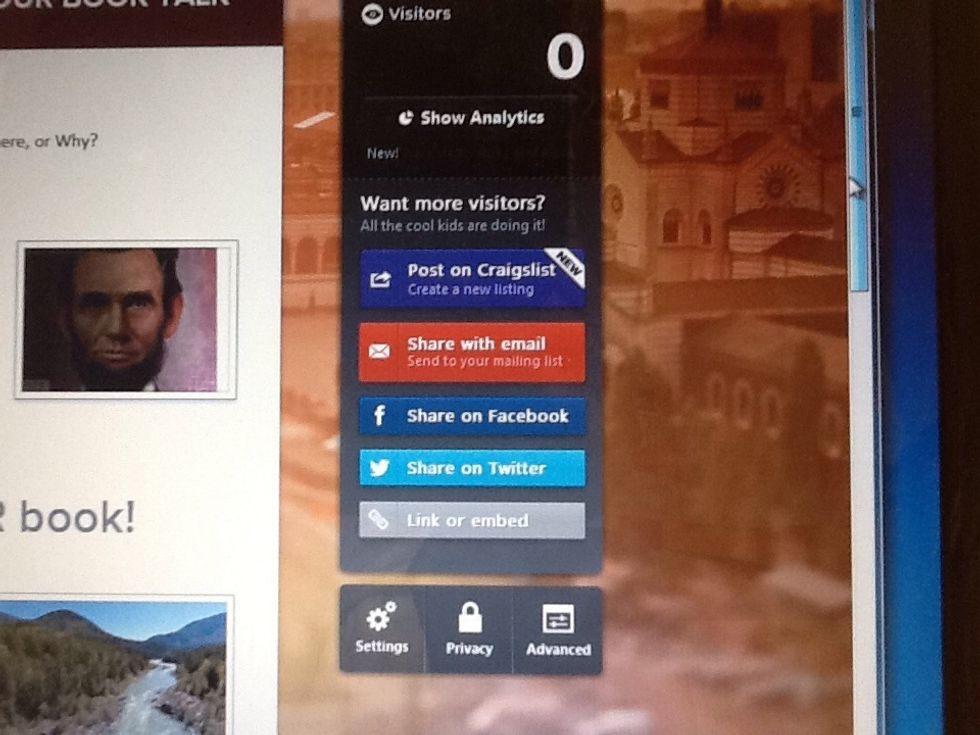 Share with me via email.
Make sure to fill in the subject line and include your name.
The creator of this guide has not included tools