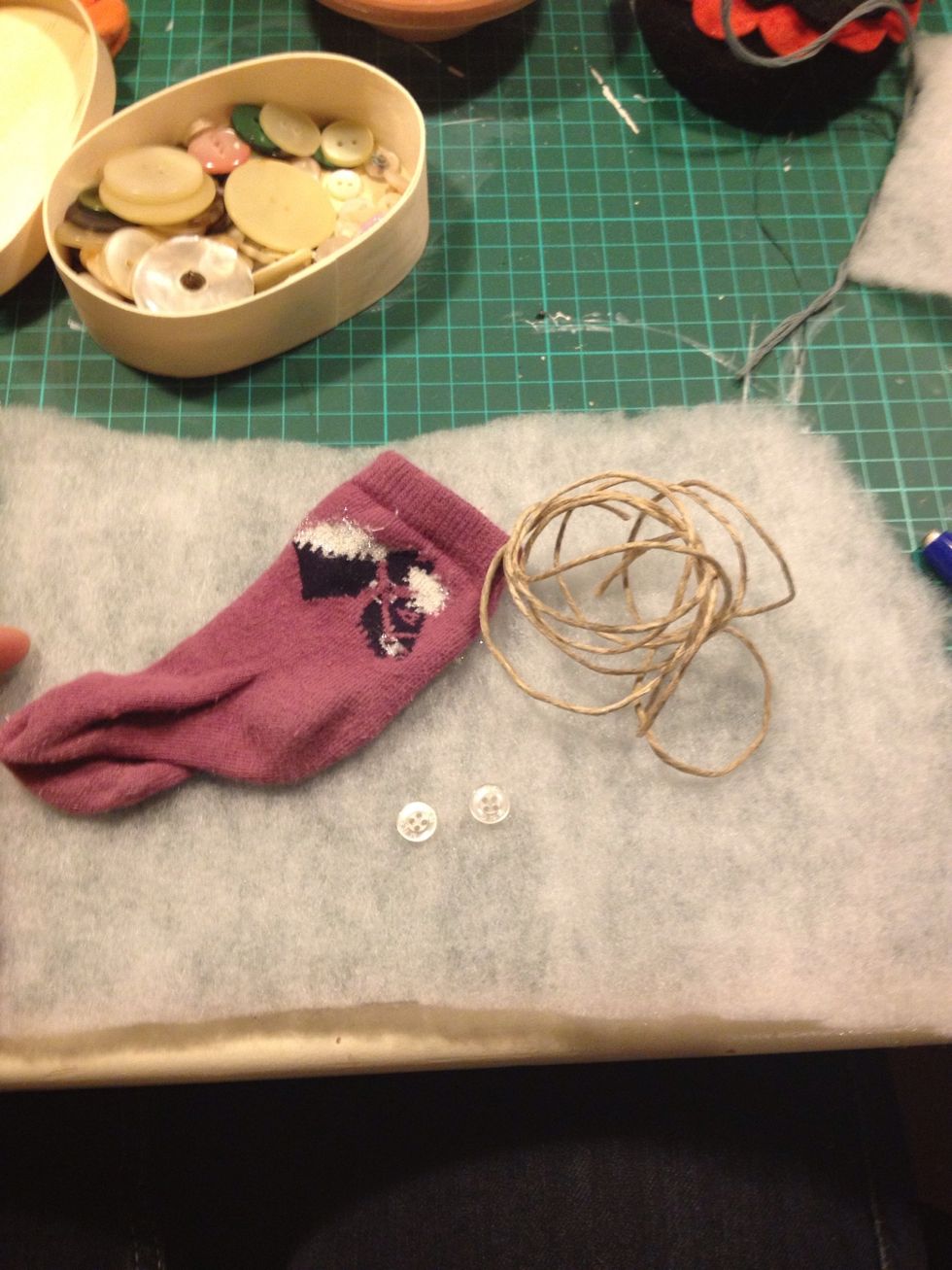 Found a basked of mismatched baby socks when tiding up in the attic. I was going to throw them out, but then I thought that they might still have some purpose left in them.
I filled the sock with some padding I had, and using a strong tread I sowed on buttons for eyes.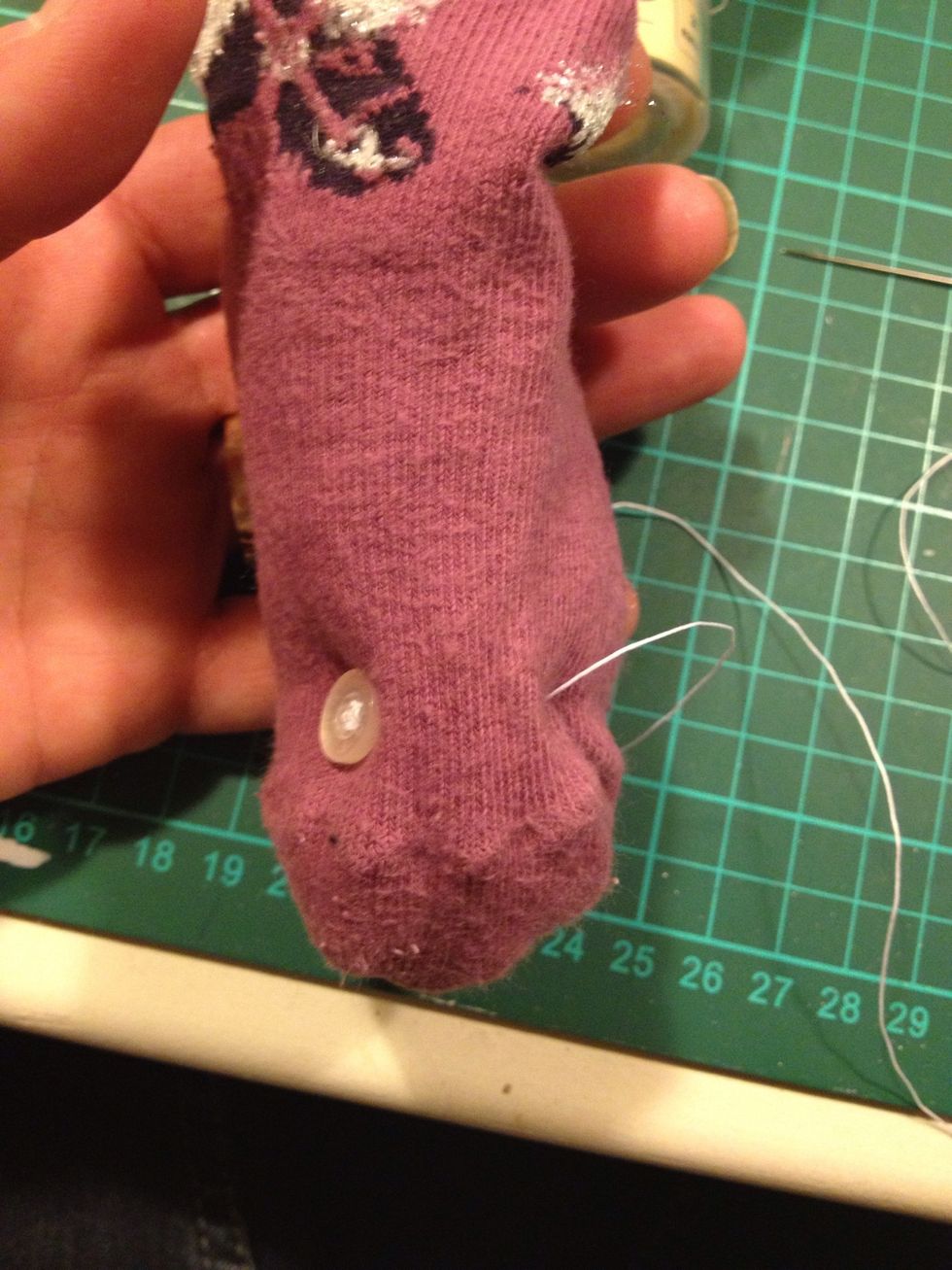 I pulled the tread a bit in before sewing on the other eye, to make it look a bit like a fish face.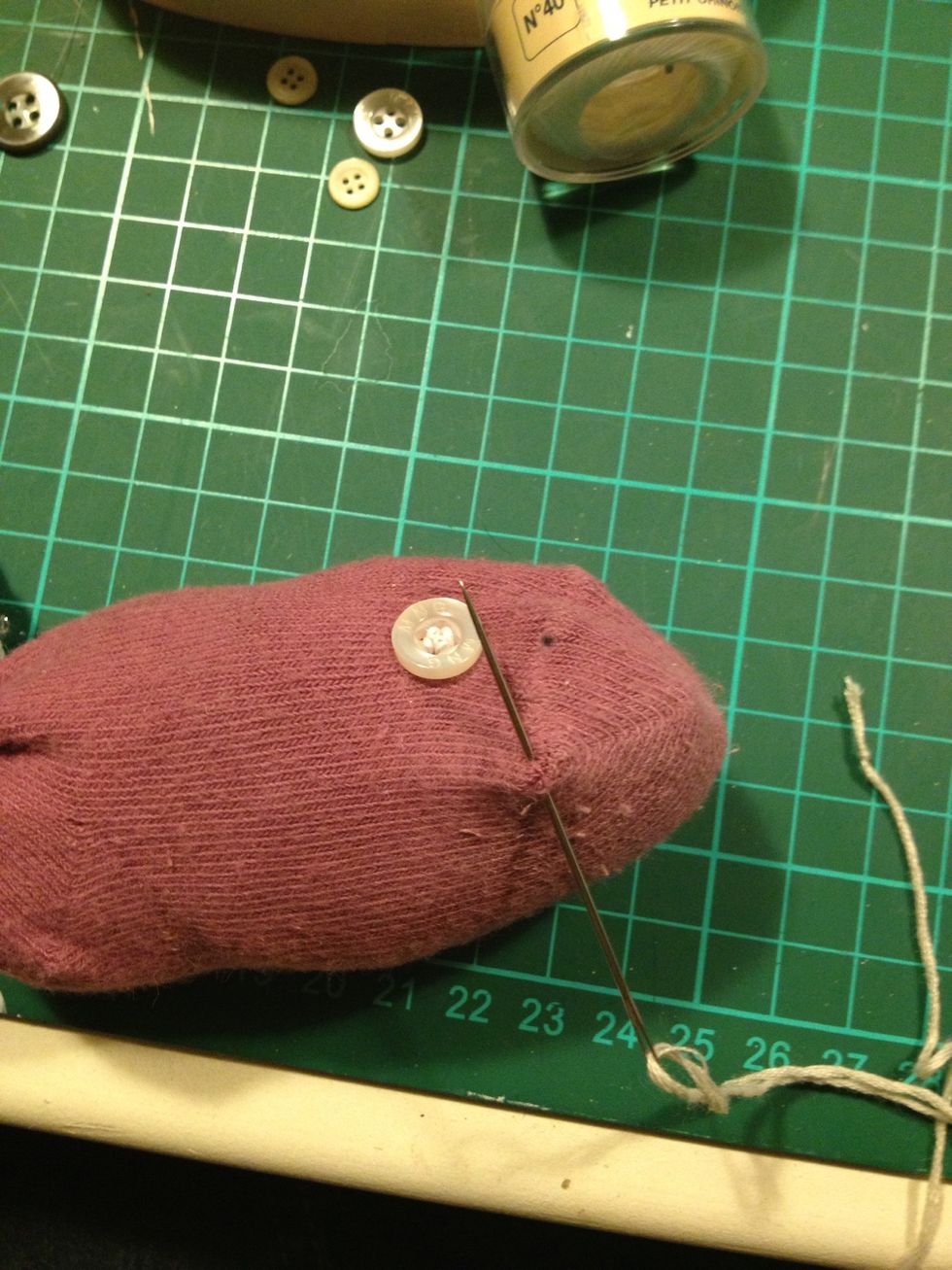 Using the seam as a guide I attempted to make a mouth.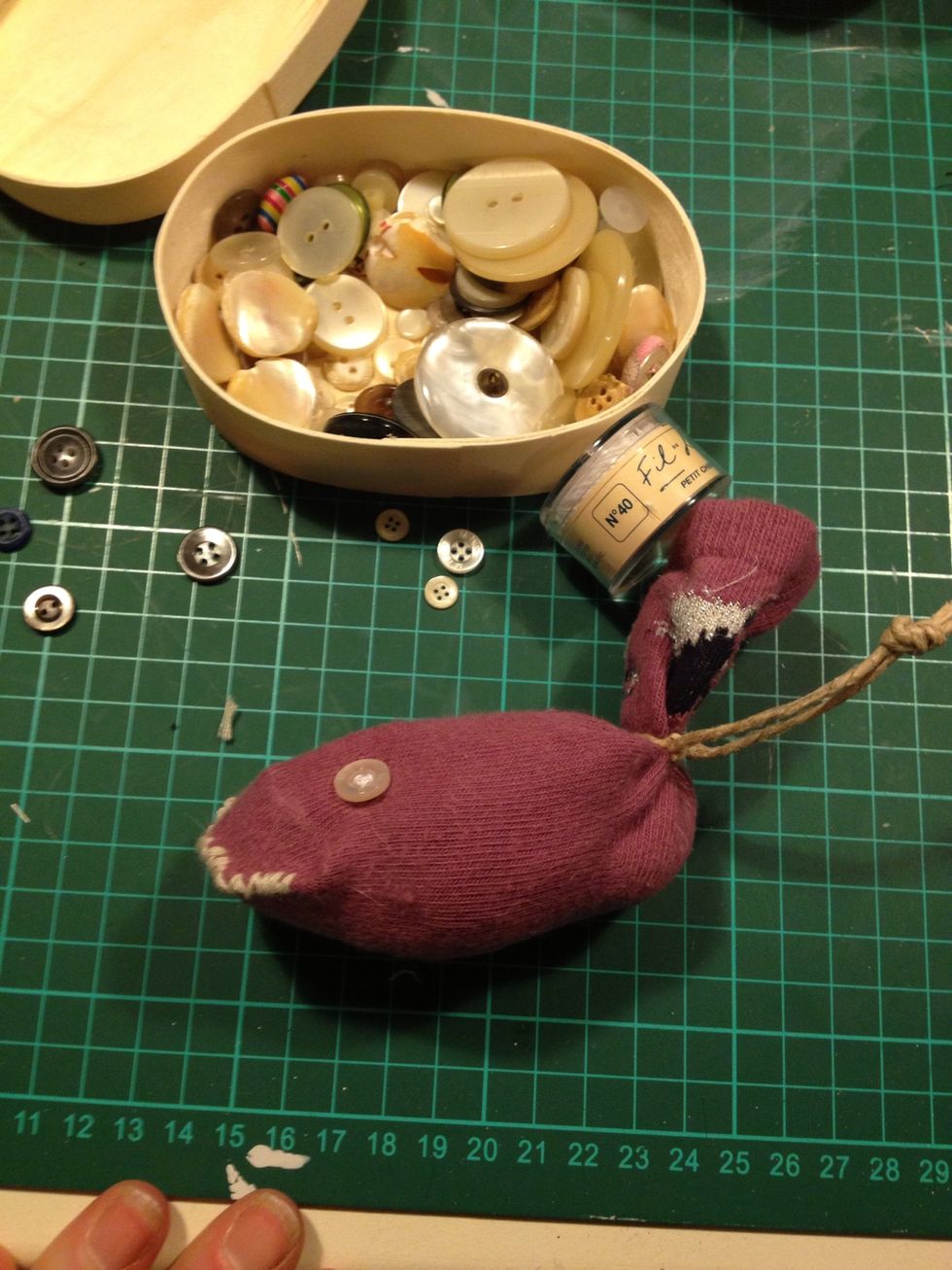 Tied a piece of string at the end to make it look like a fish tail.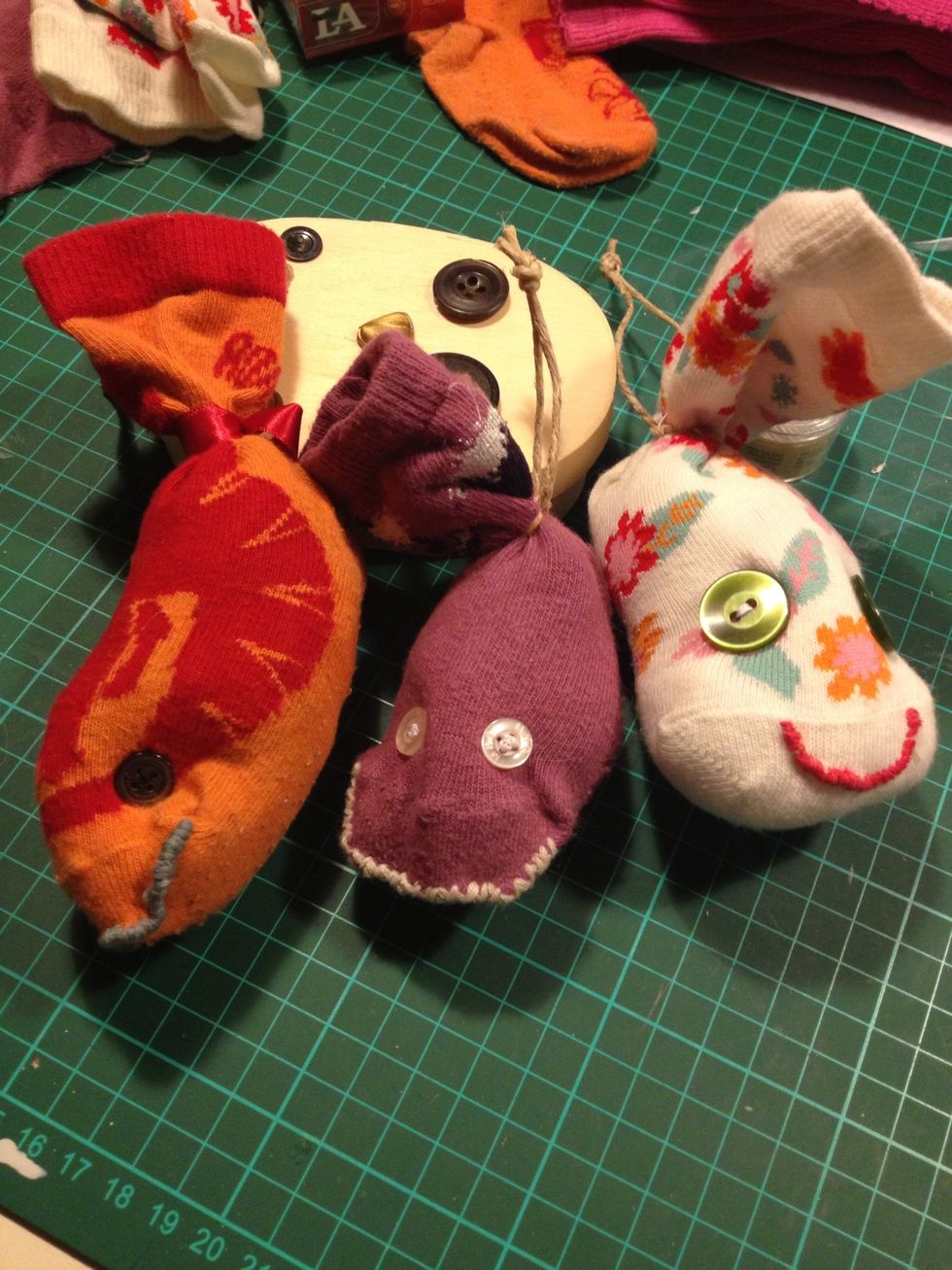 I should have put a magnet in the head of the fish, and made a small fishing rod with another magnet and it would have been a start of a fishing pond.
1.0 Sock
2.0 Buttons
Filling material
Strong tread
A bit of ribbon
Embroidery tread.