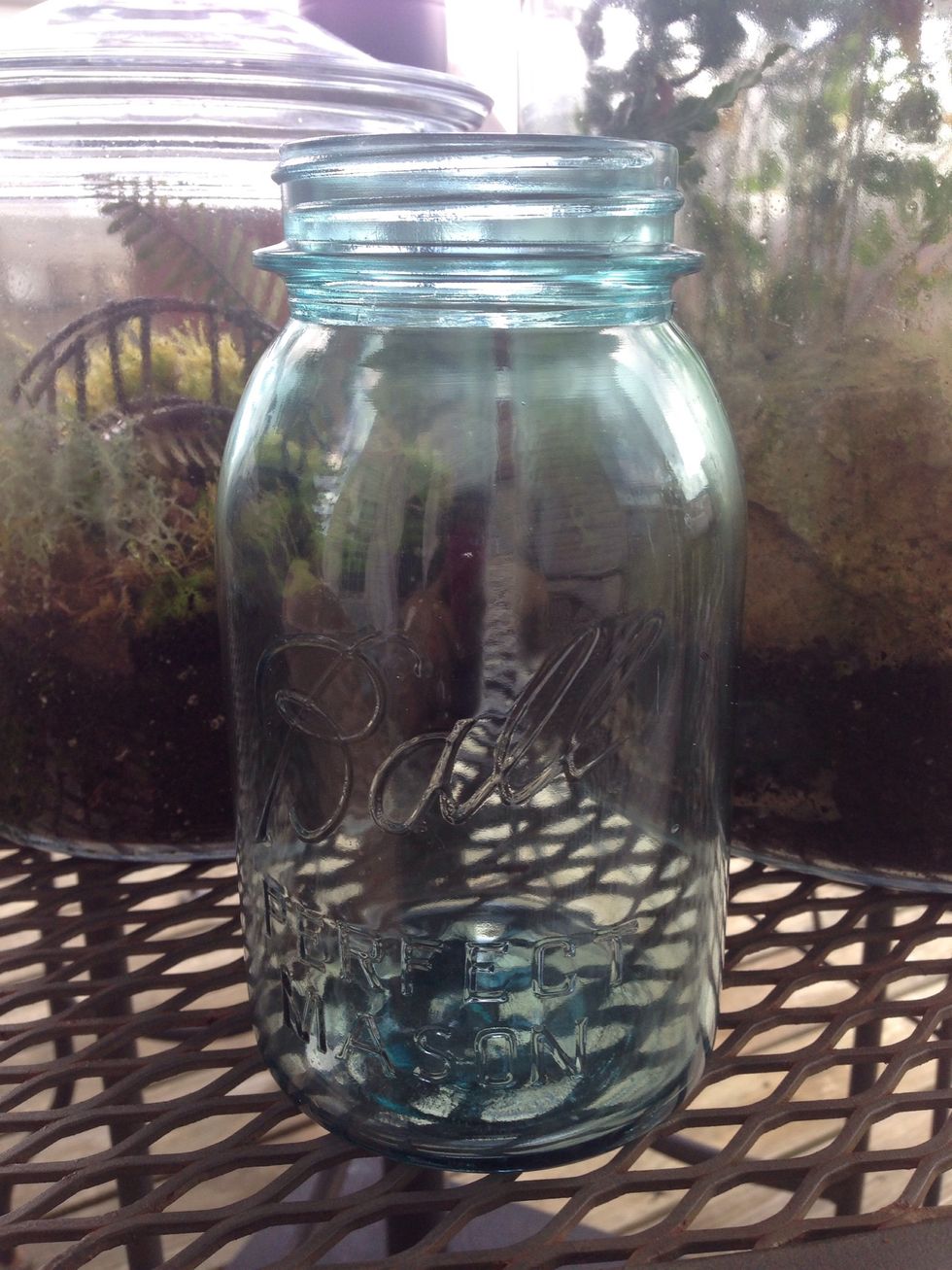 First, you're going to need a jar! Pretty obvious, but any small one with a lid will do! I used a mason jar and a jam jar.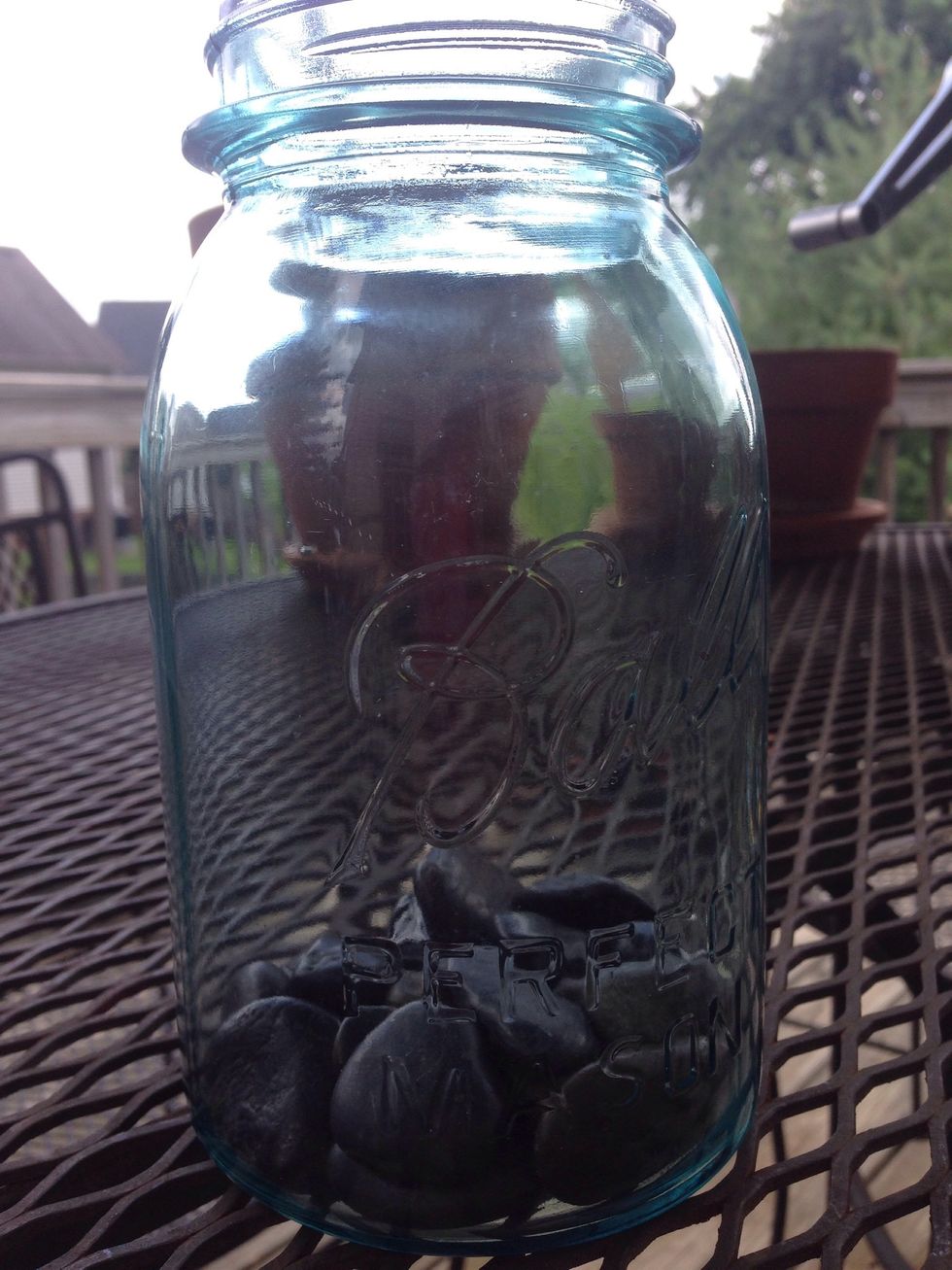 Next you're going to create drainage in the bottom of your jar, this will make you're terrarium so you don't have to water it, just a 1/2 inch - 1 inch layer of rocks at the bottom of you're jar.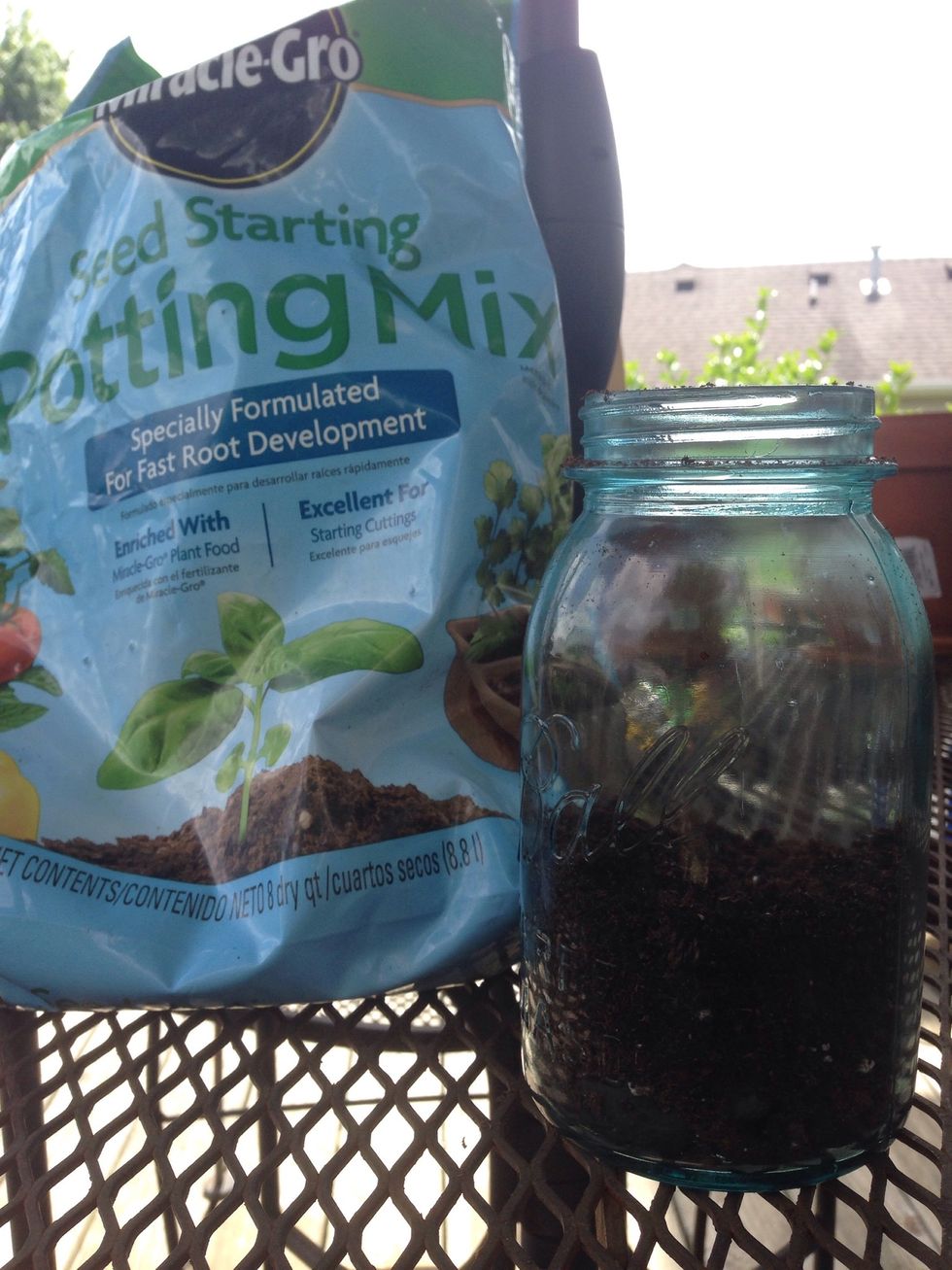 Next your going to add soil! I used some leftover potting mix from my garden, so you don't have to be picky. Create a 1 inch - 1 1/2 inch deep layer of dirt on top of the rocks.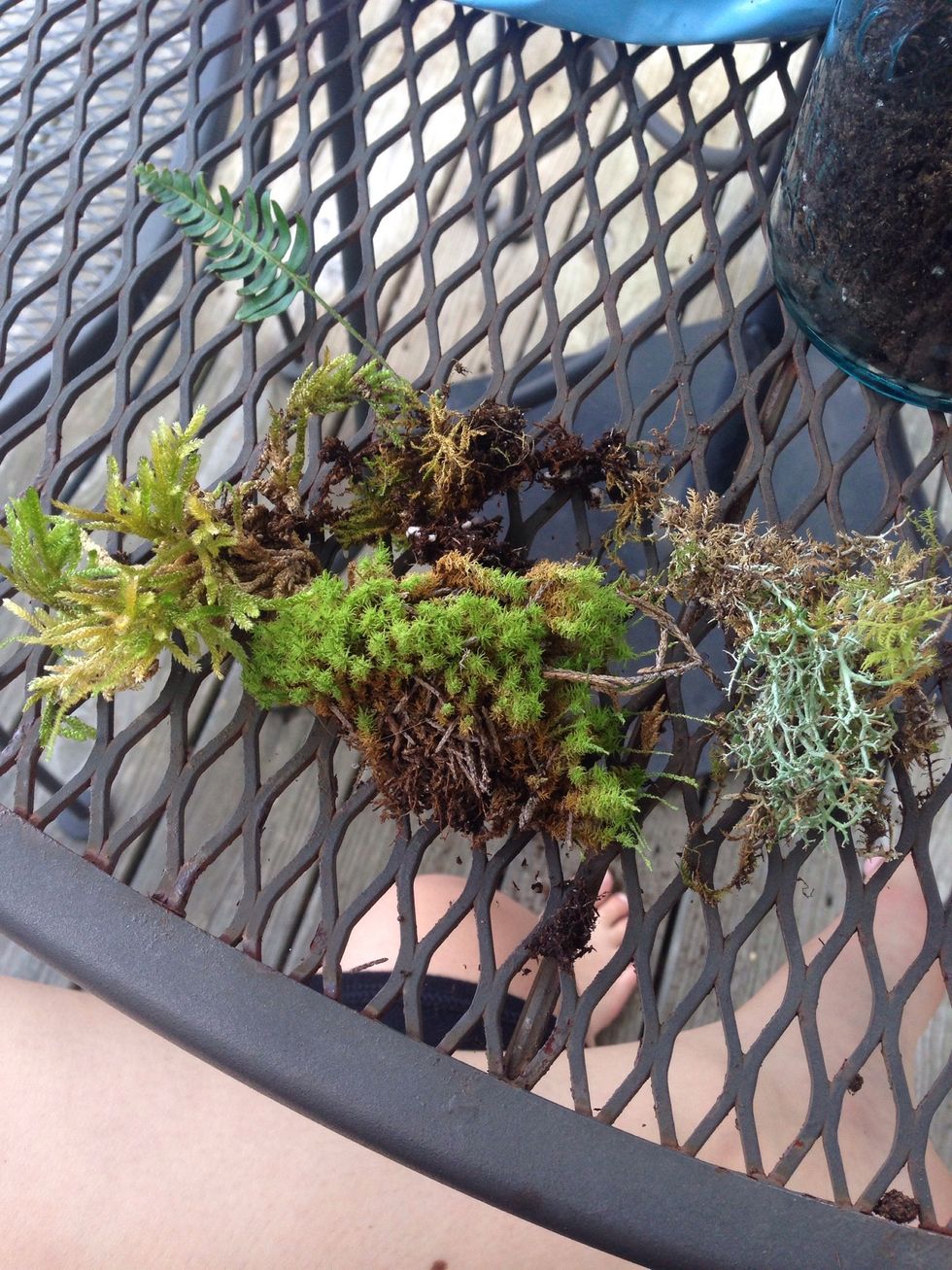 Next you're going to need some plants! I got some ferns and moss around my neighborhood. You can always pick up some on hikes or buy some at your local store. Ferns and moss are very easy to care for.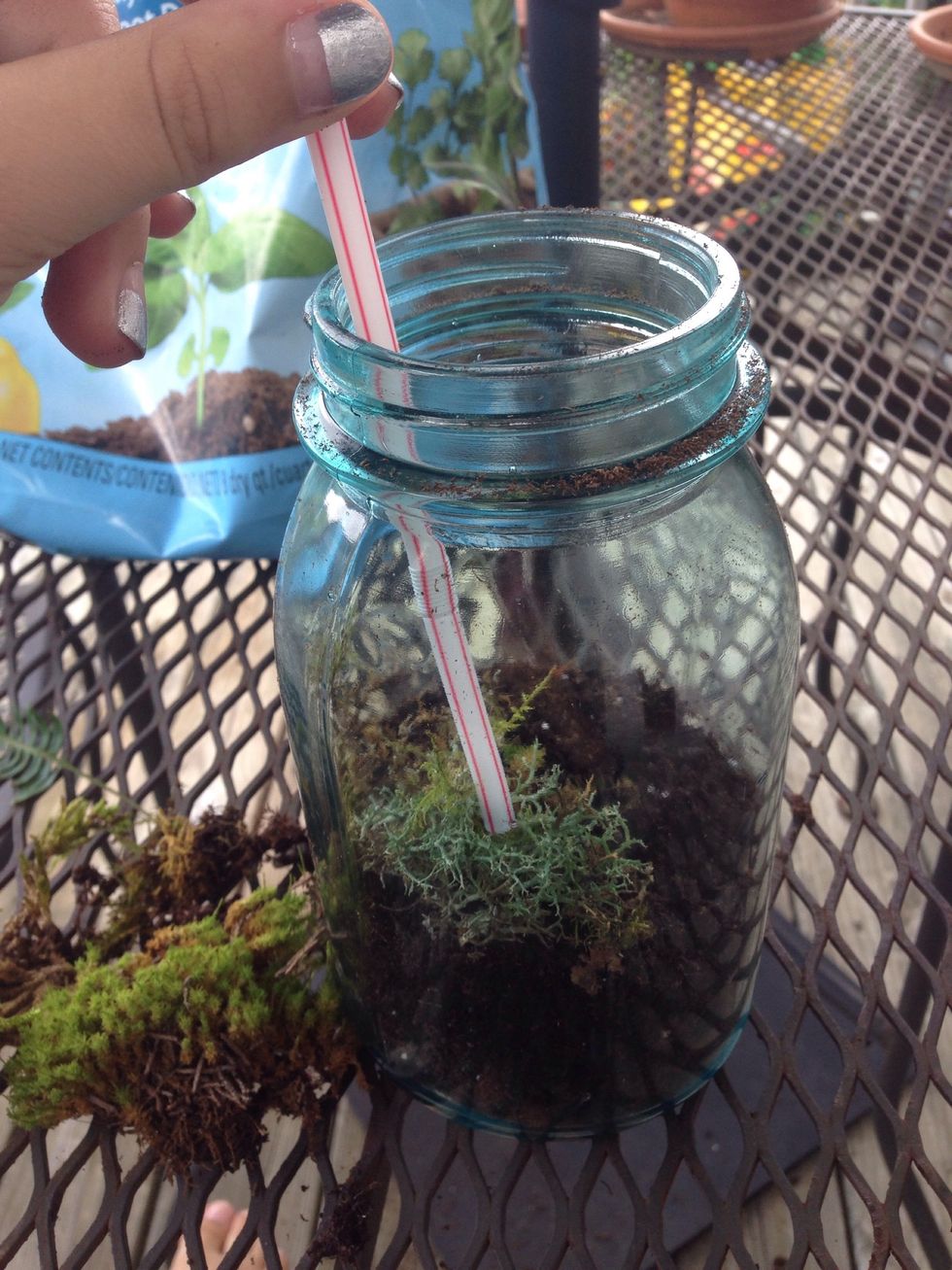 Now you're going to arrange them around in your jar. The hole was yo small fit me to fit my hand in, so I used a straw to push the plants around into the setup I liked.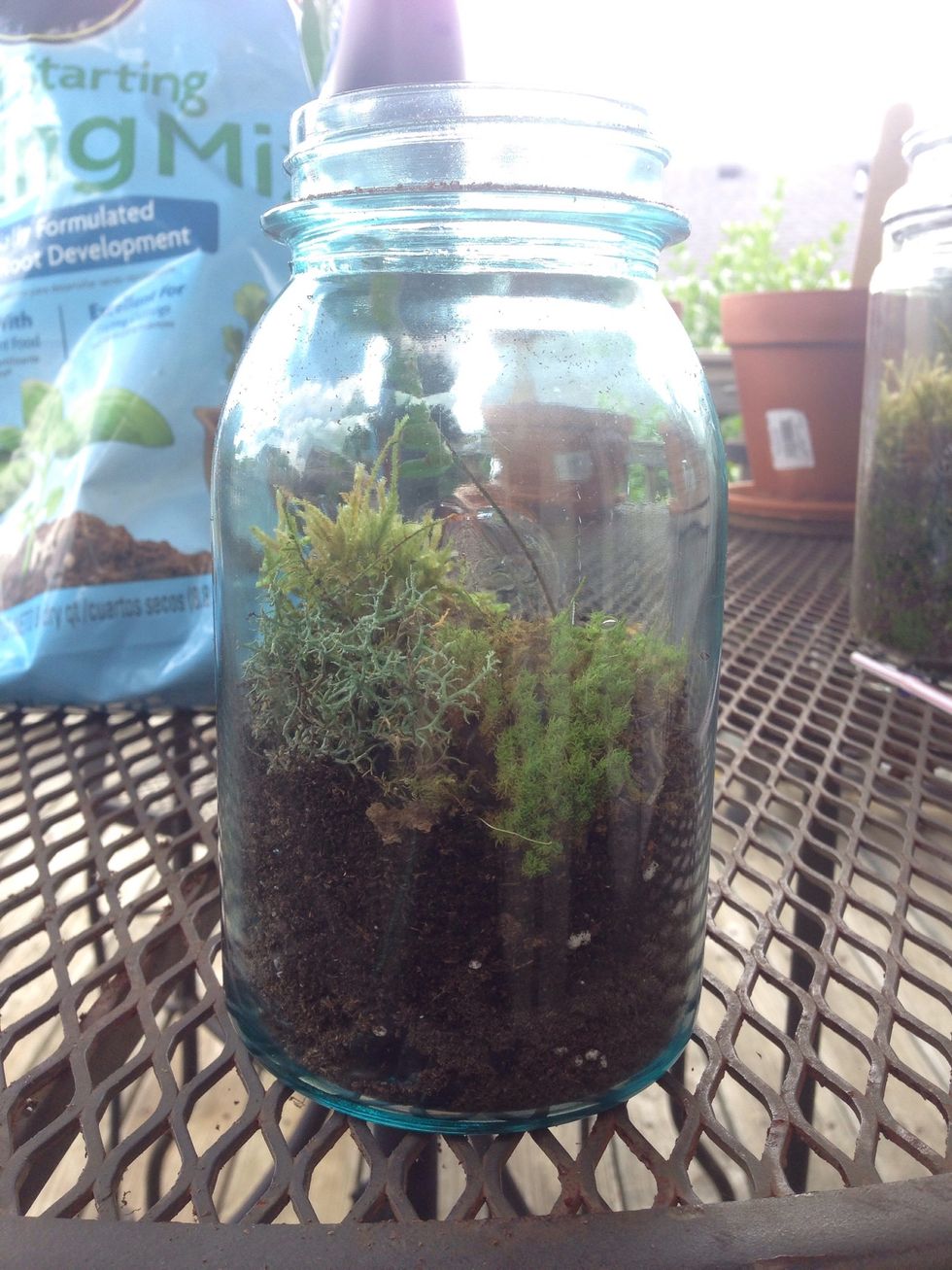 At this point you're jar should look something like this!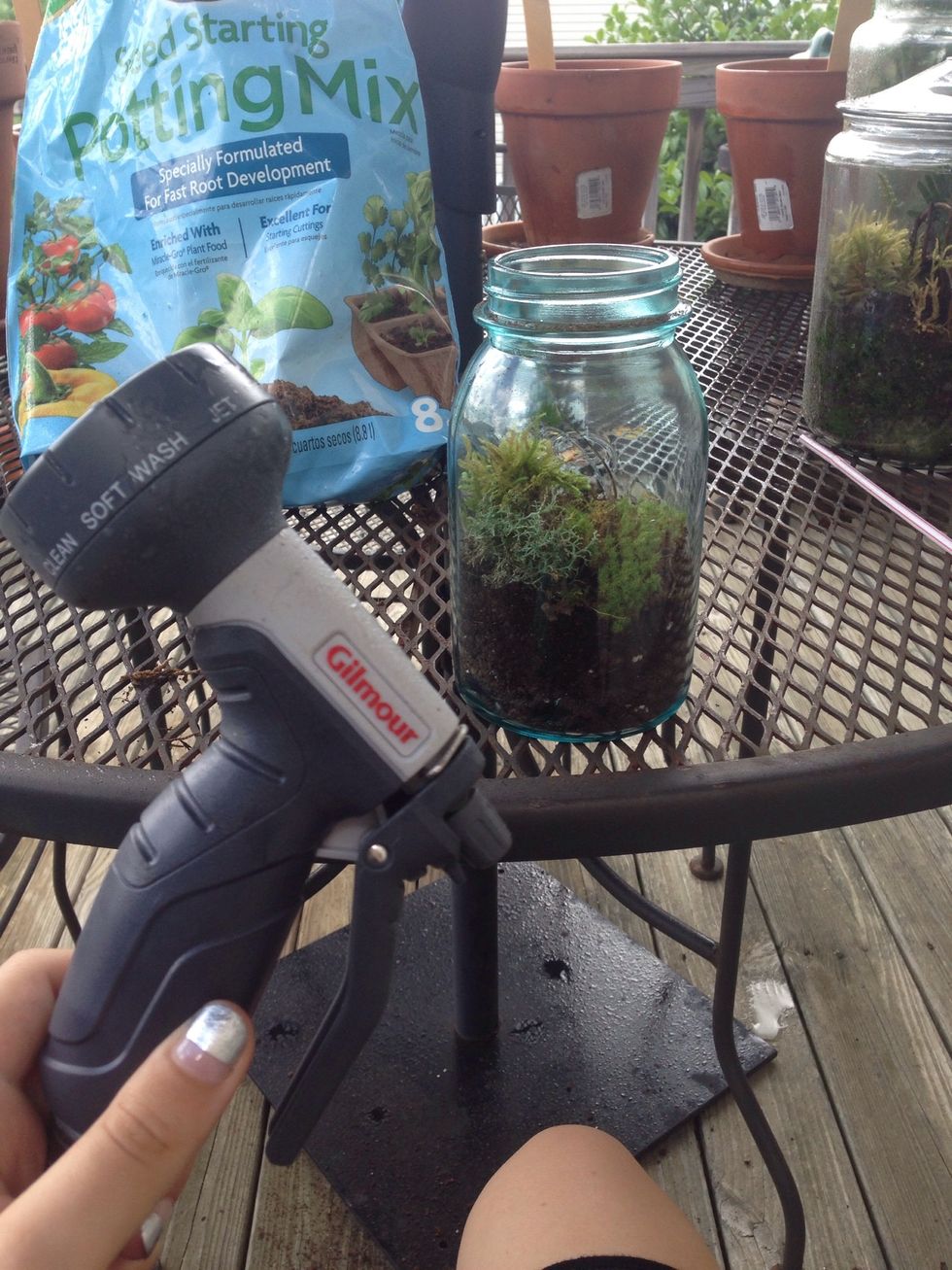 Next you'll need to most your plants! Your jar need a moisture to keep the plants alive. I would suggest a spray bottle, but I didn't have one handy so I used a garden hose on a misting setting.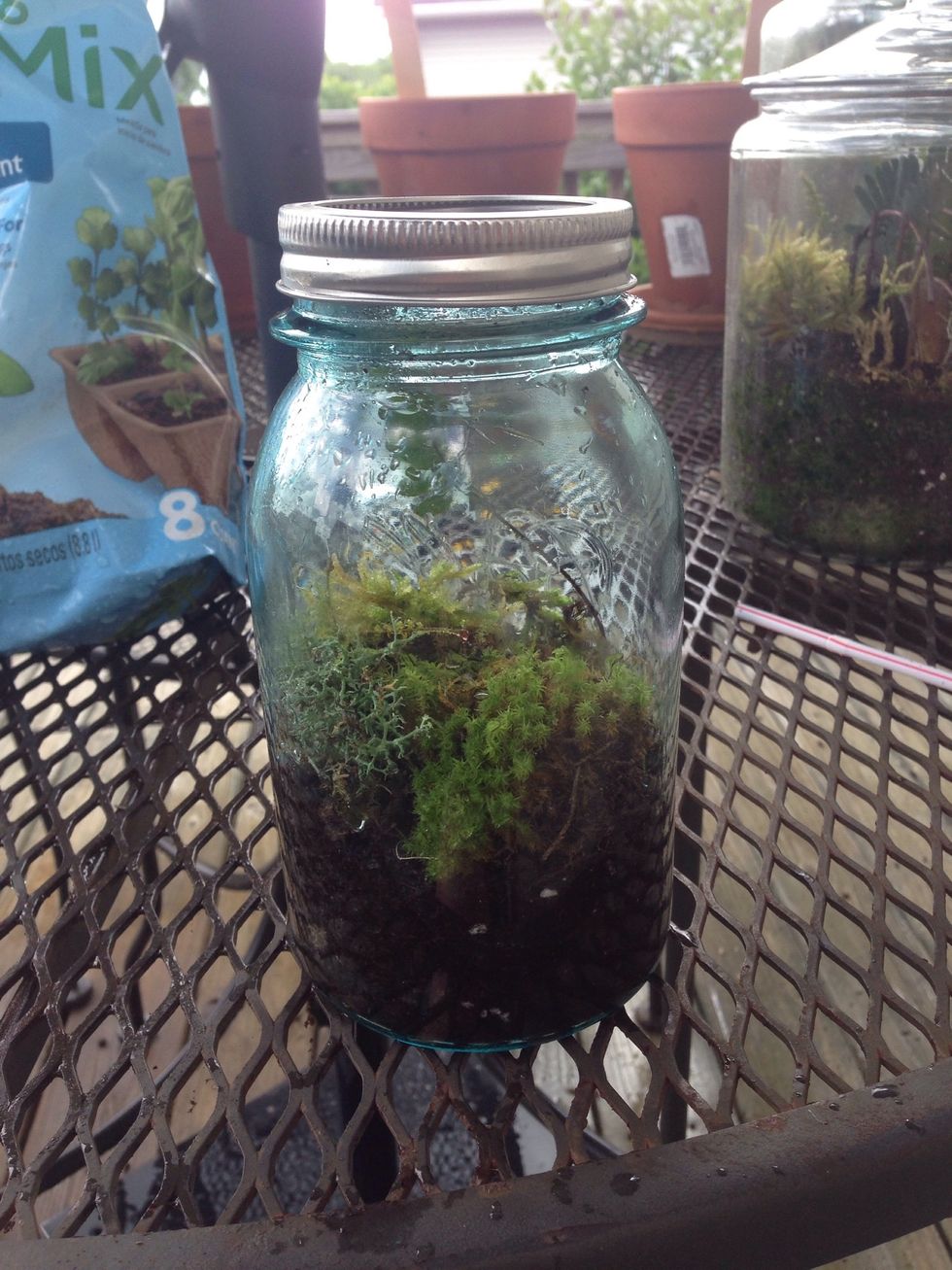 Now that your jar is all planted and moist, screw the lid on LOOSELY. If you don't leave the lid loose, the plants will not be able to get oxygen, but you defined need a lid to keep the moisture.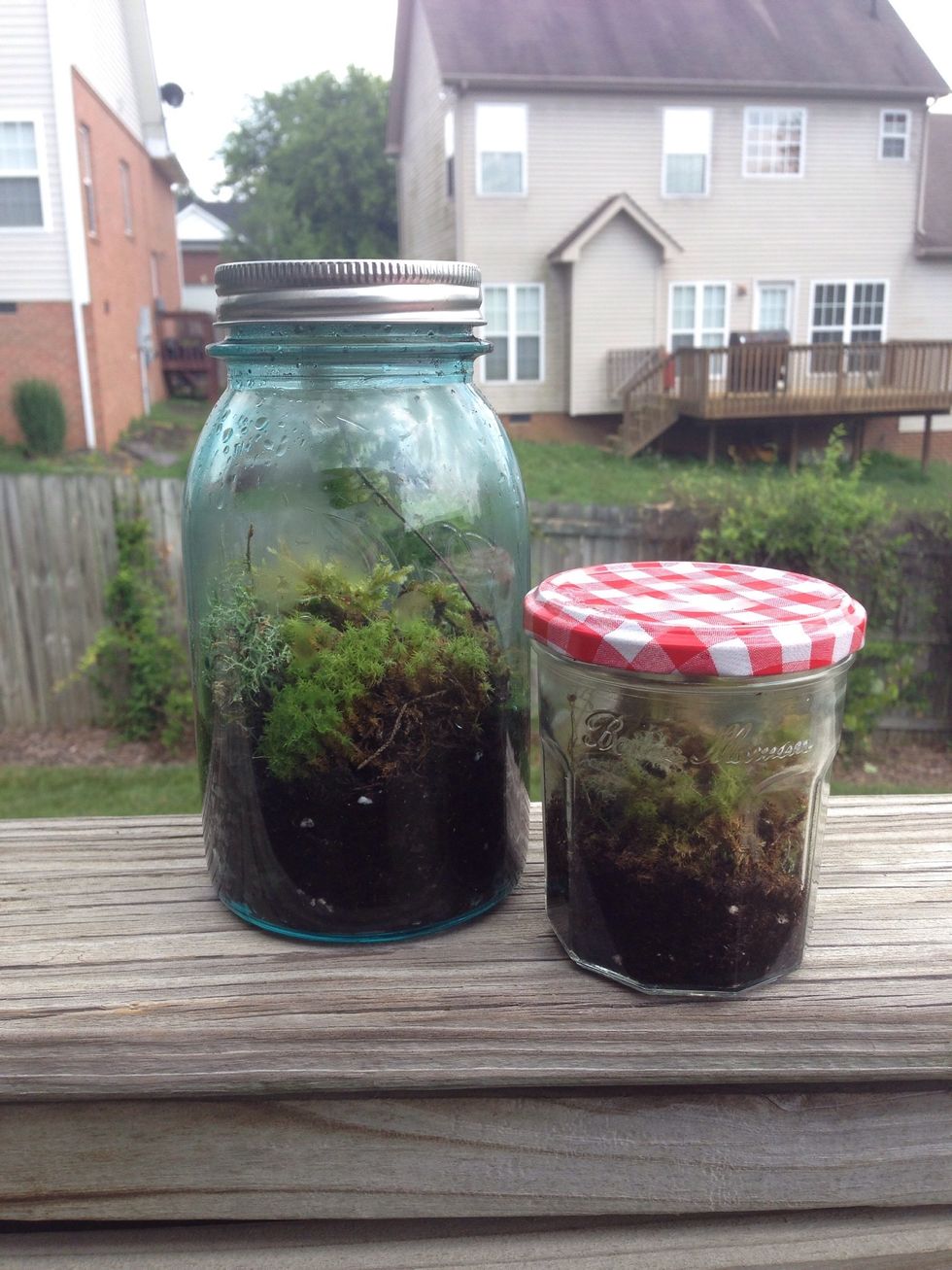 There you go! Your baby terrarium is all finished, make sure to give it moderate amounts of sunlight, and refrain from taking the lid off. If your terrarium is looking dry, don't be afraid to mist it!
Small Jar
Plants
Rocks
Soil
Spray bottle
Straw