Before I begin I'd like to apologize for the excessive use of my watermark. I really don't like plagiarism and I will always source my crafts if I didn't create them.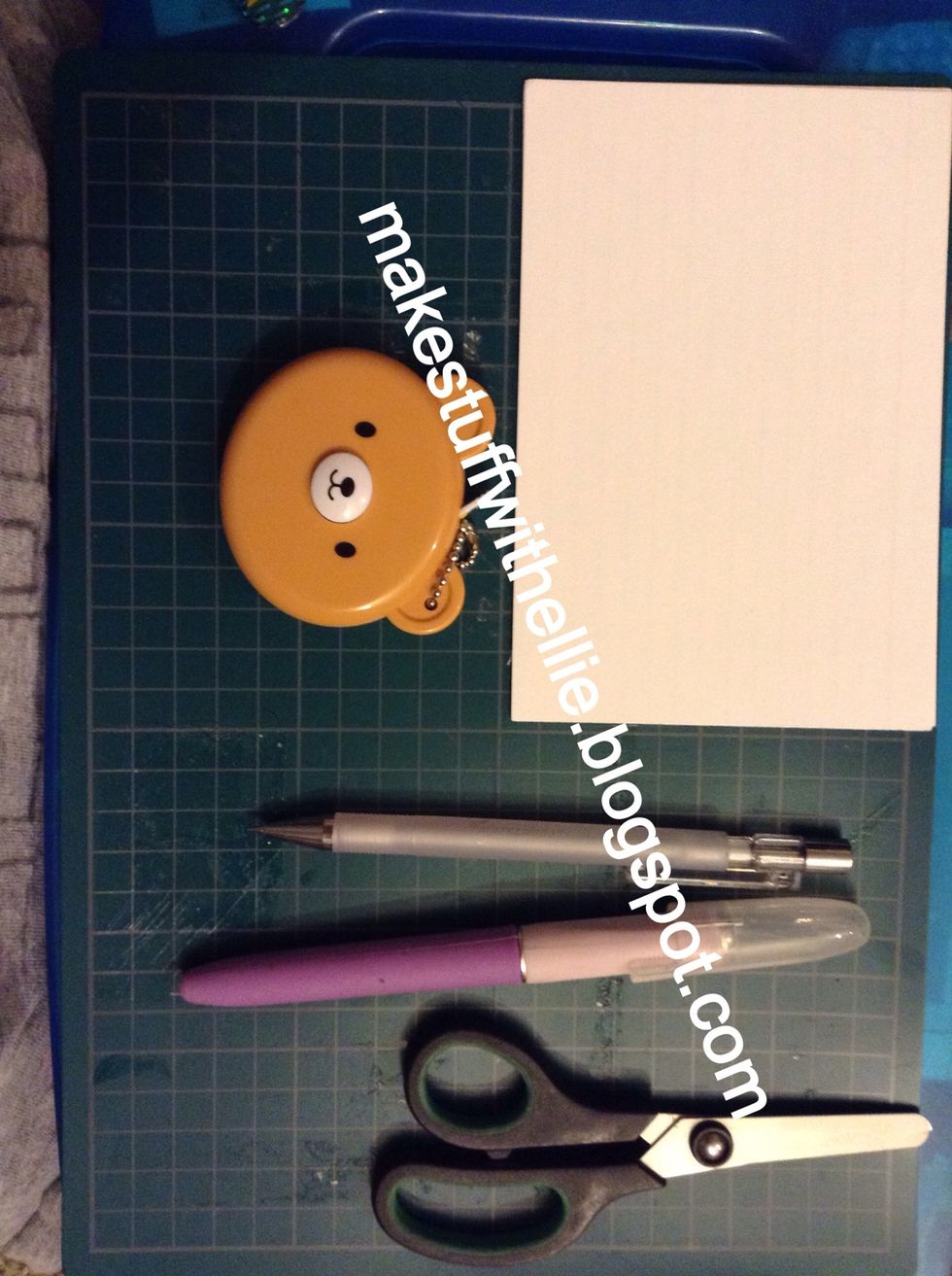 Gather your supplies.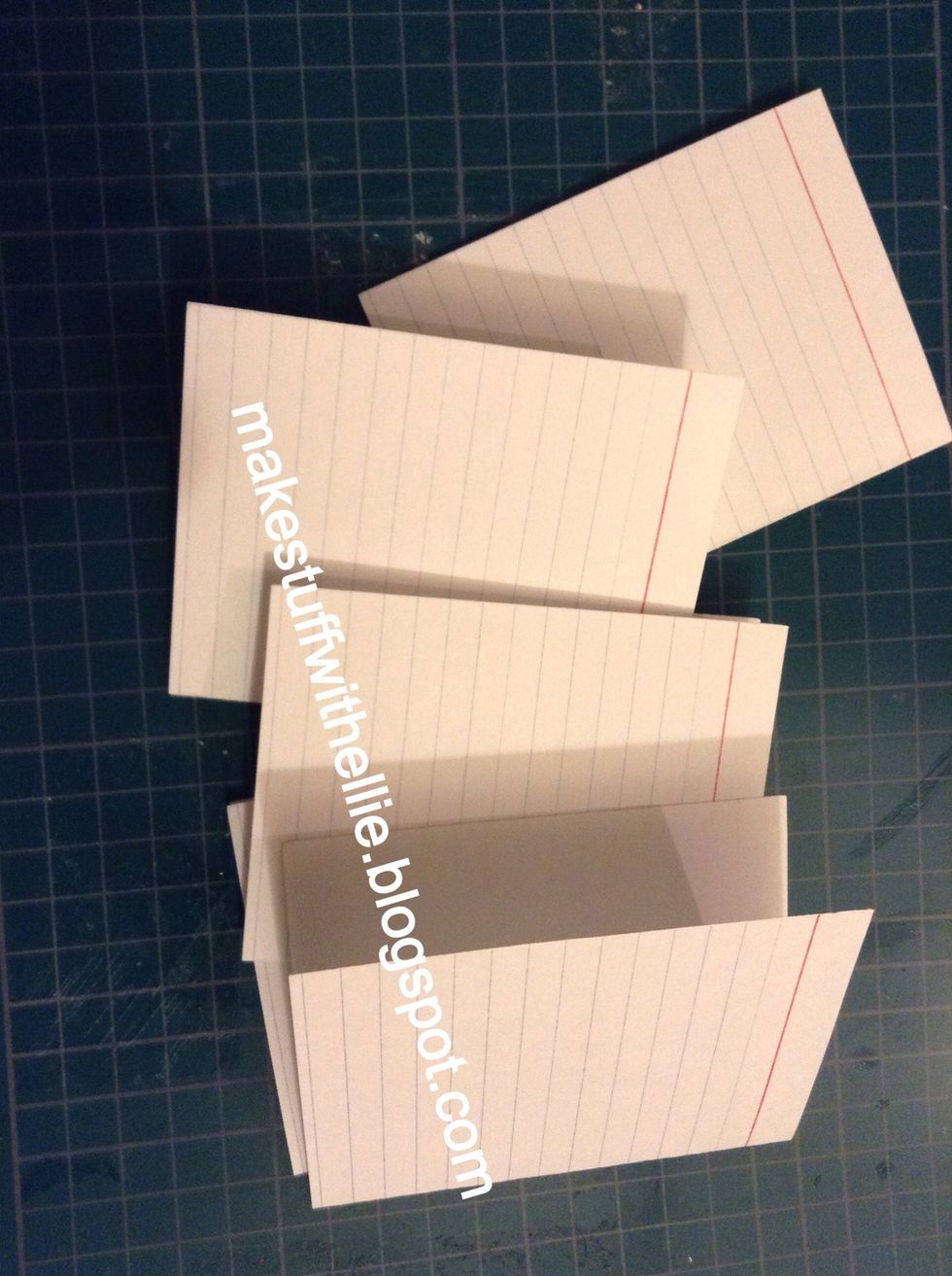 Fold the Flashcards in half.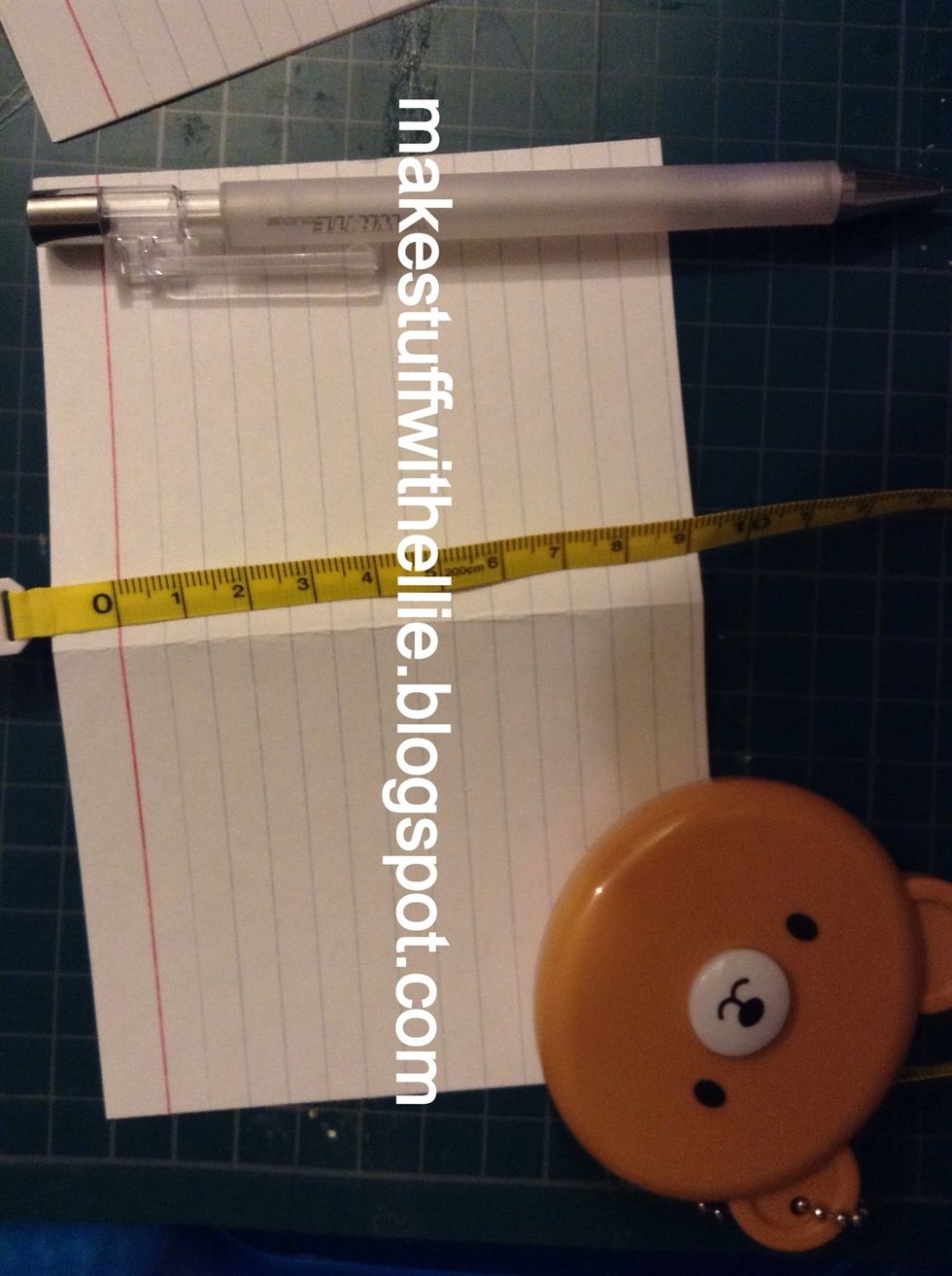 Measure your Flashcards. You will be making tabs. Don't make them too small. The next photo will show you what tabs are.
The photo above shows where to mark. These are called tabs. I decided to make mine 1cm long. Do this for 4 of the Flashcards.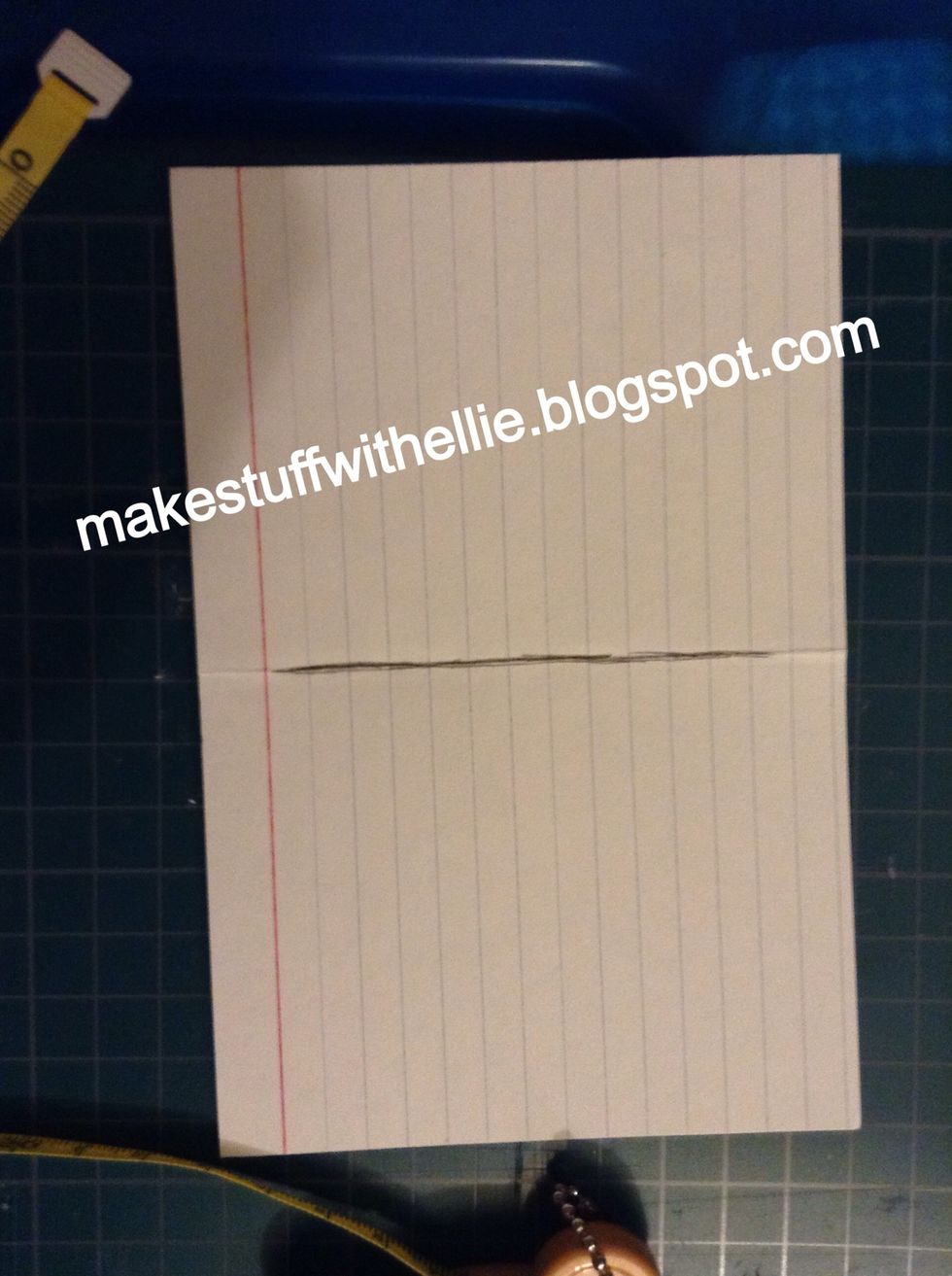 The 5th Flashcard will be made into a slot. Measure where your tabs would be, then connect the two marks.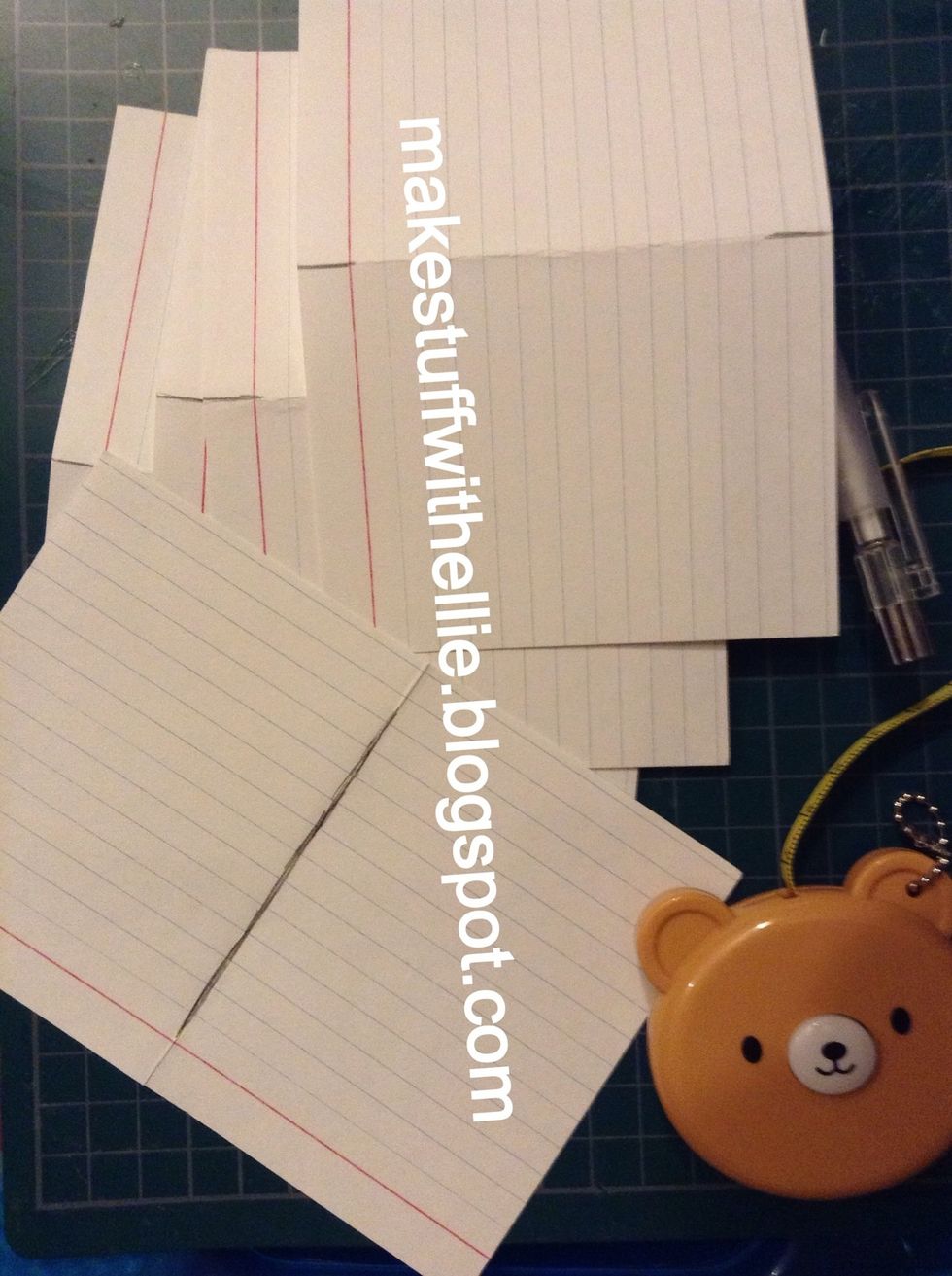 Here's all the materials and how they should look by now.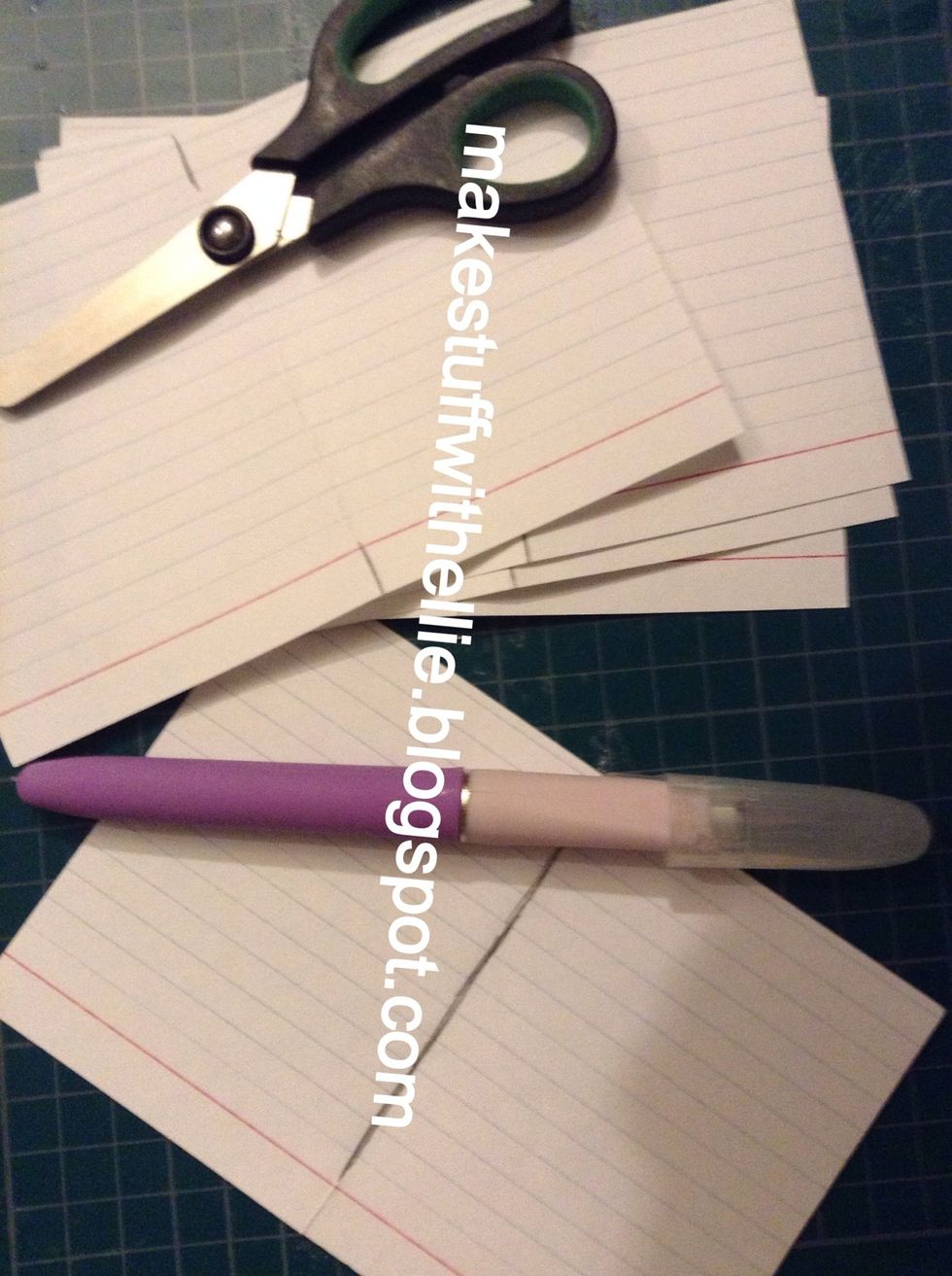 Cut the tabs using the scissors. I decided to cut a little bit more than 1cm in case I cut the slot too short. Use the X-Acto knife to cut the slot.
This is how you put the tabs into the slot. Repeat for each tab.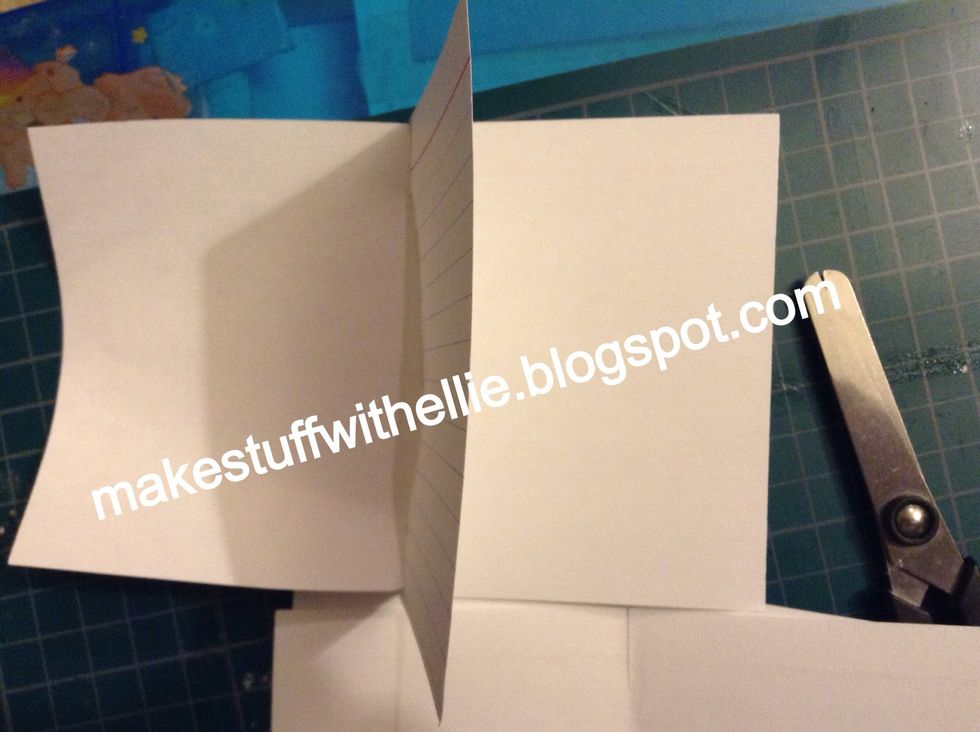 This is how it would look once you put the tab in.
After putting in the rest of the tabs .
The finished product. I decided to use some shiny tape on the spine.
You're finished! Thanks for reading my guide! Questions? Concerns? Comment! I try to be as helpful as possible. Don't be shy to ask for help!
X-Acto Knife
Blank Flashcards
Pencil
Ruler
Cutting mat
Scissors