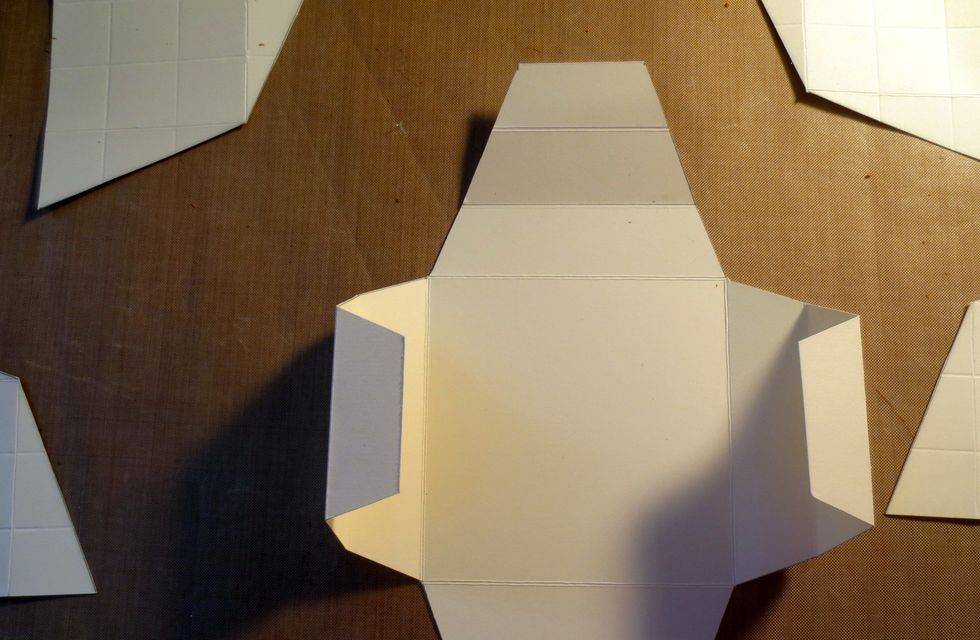 After you cut your box, fold on score lines towards the inside of the box. Before you adhere flaps adhere your design paper on the bottom first.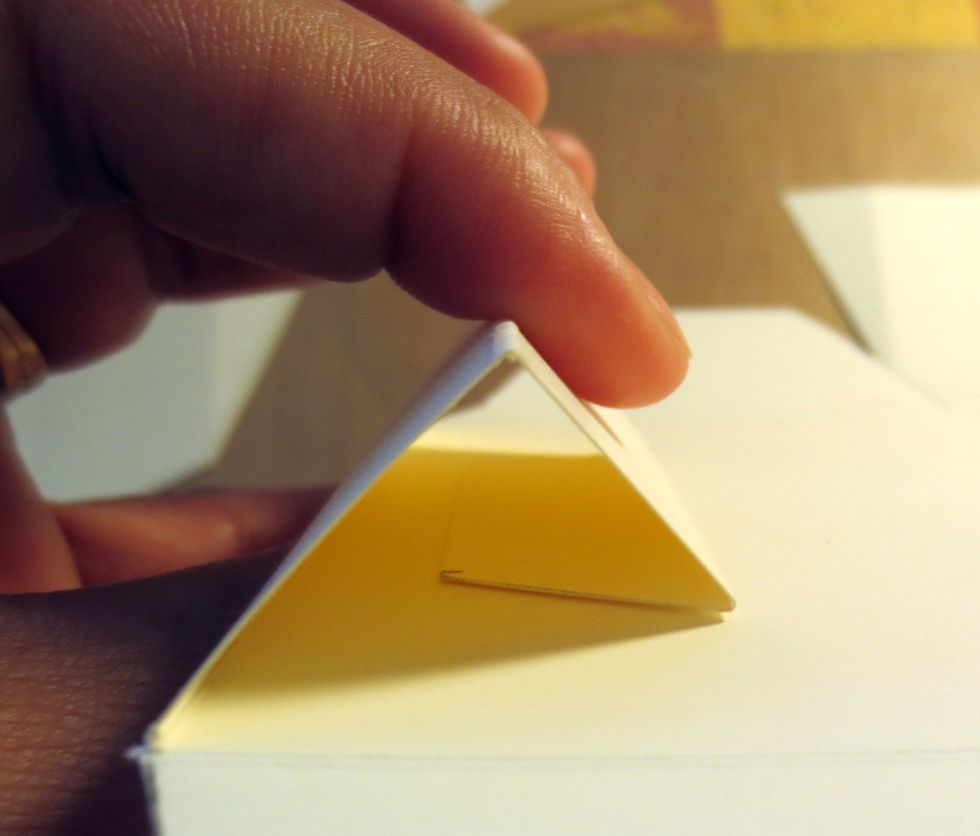 At this time only glue or adhere down 3 flaps.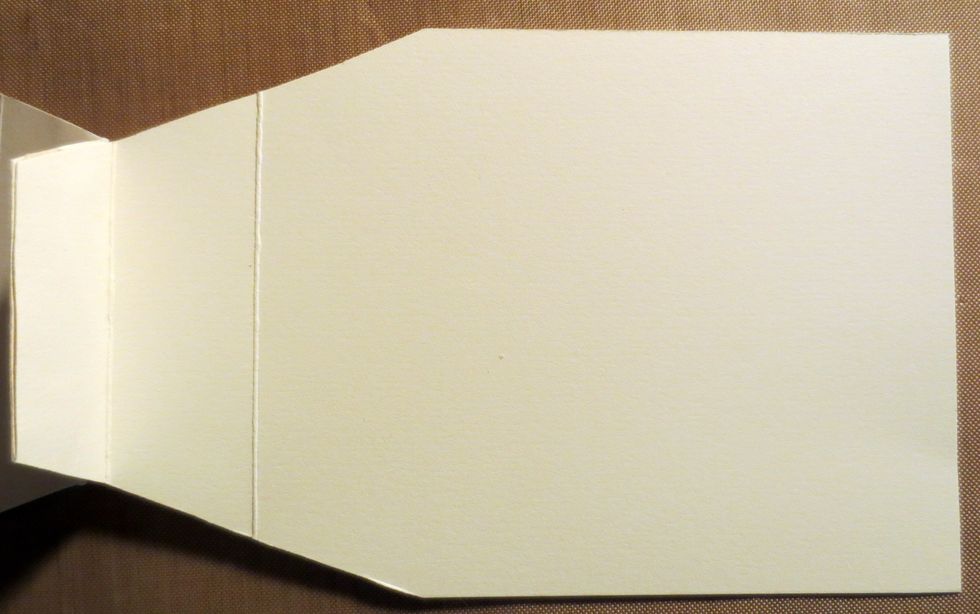 The flap that is not glued down is going to give you a start for how long you want your cover. Just measure the flap to create your cover.*Don't forget you need a tab for closing the front of the box.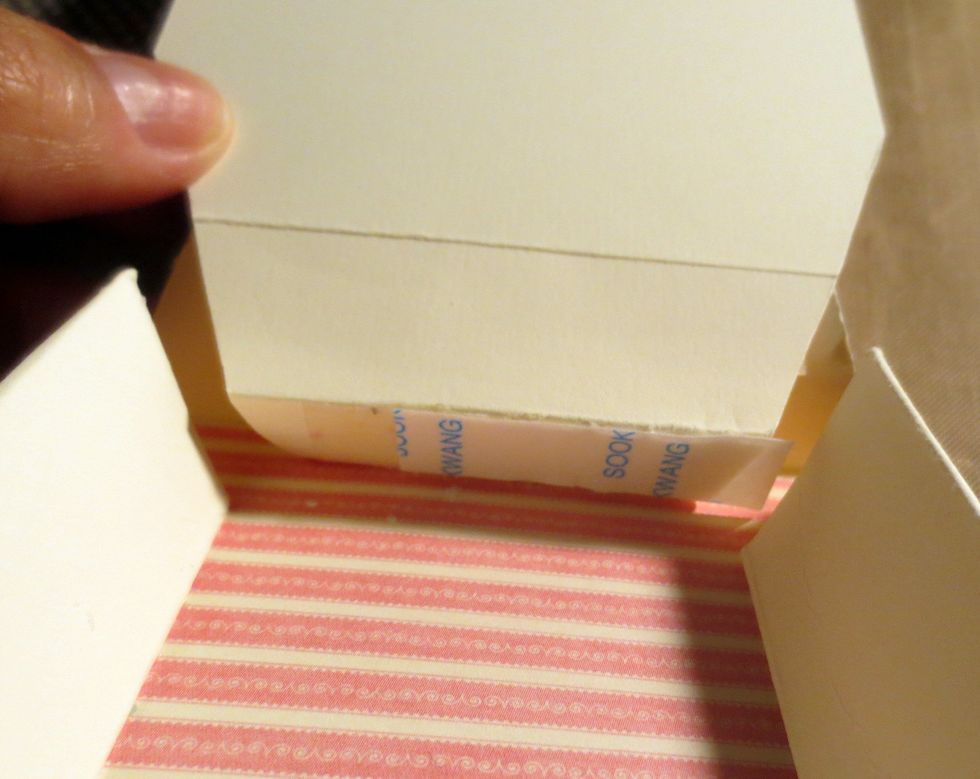 Fold the flap that you adhered your cover too and glue down like the others. Now you will have your top cover for the box.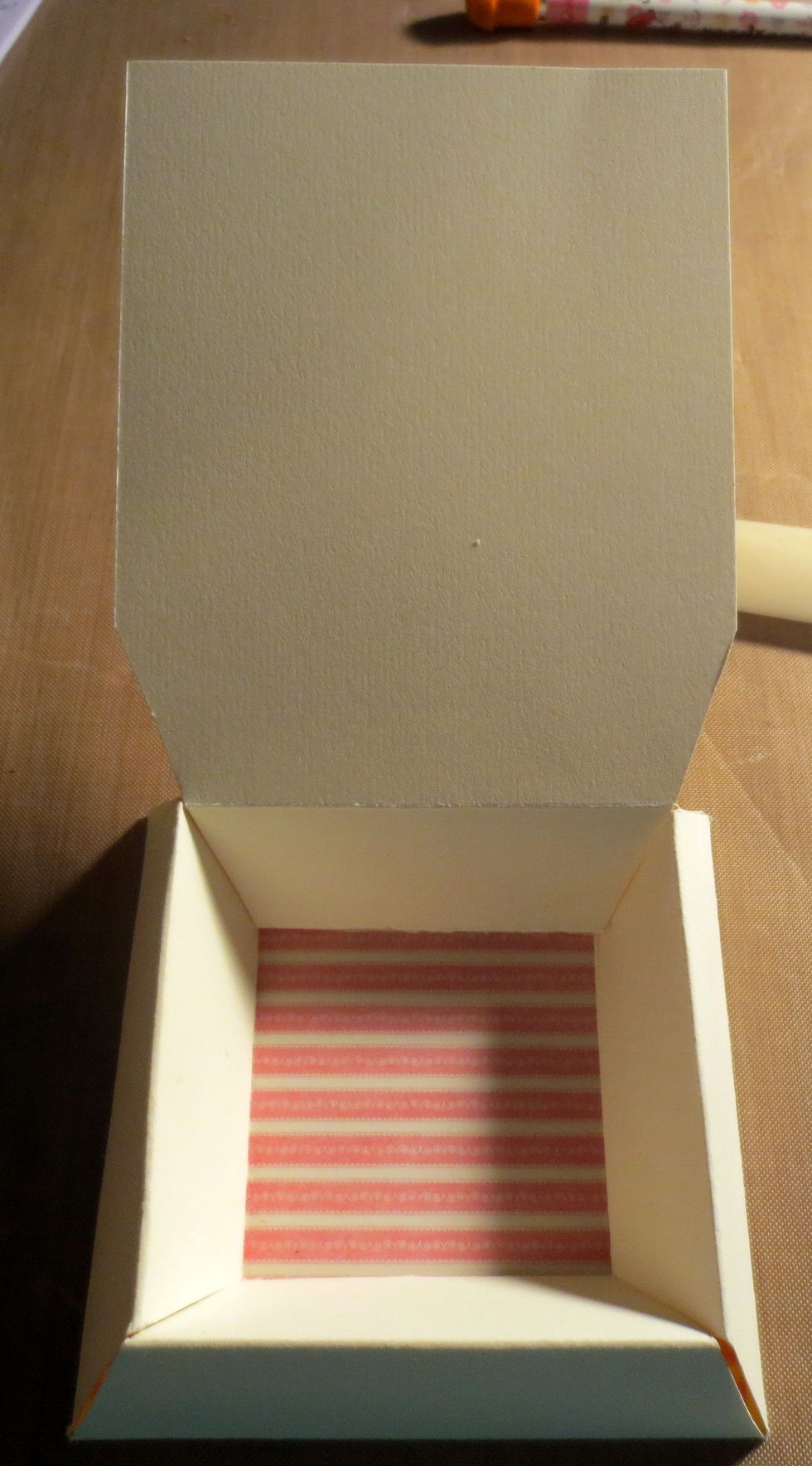 Here is what your finished result should look like. Now it's time to embellish.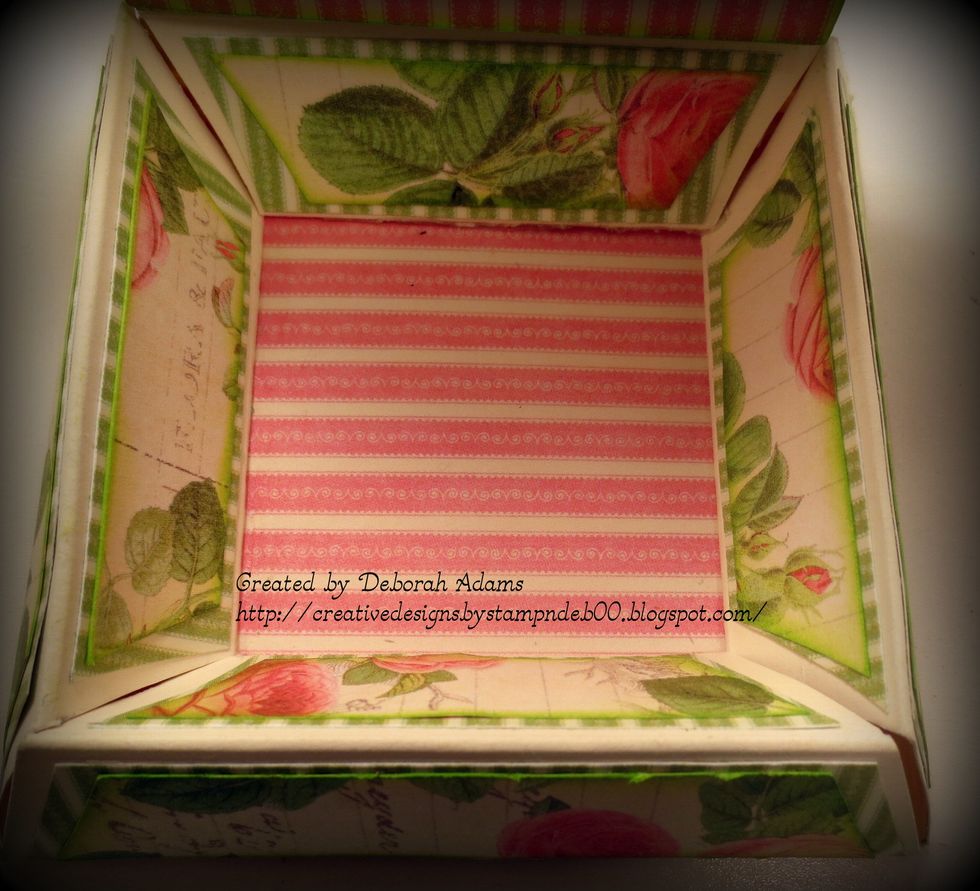 Here you add your papers to the inside of the box. I measured my inside papers at 1 inch for the first strip and the second is 3/4 inches.
For my design I added a magnet to the flap and base so it close securely.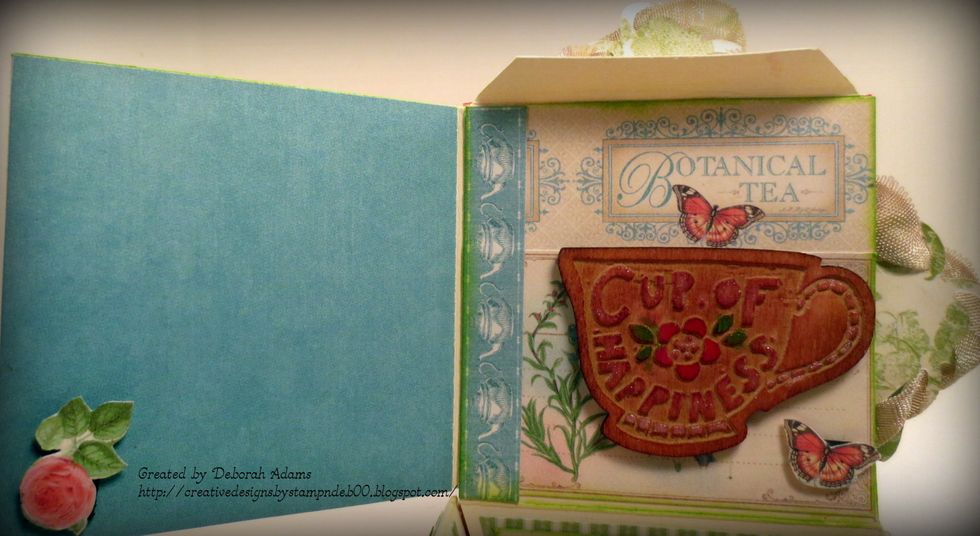 This is what it looked like when the flap opened up. (Like a little page opening) If you add magnets, be sure to place them prior to adhering your paper down.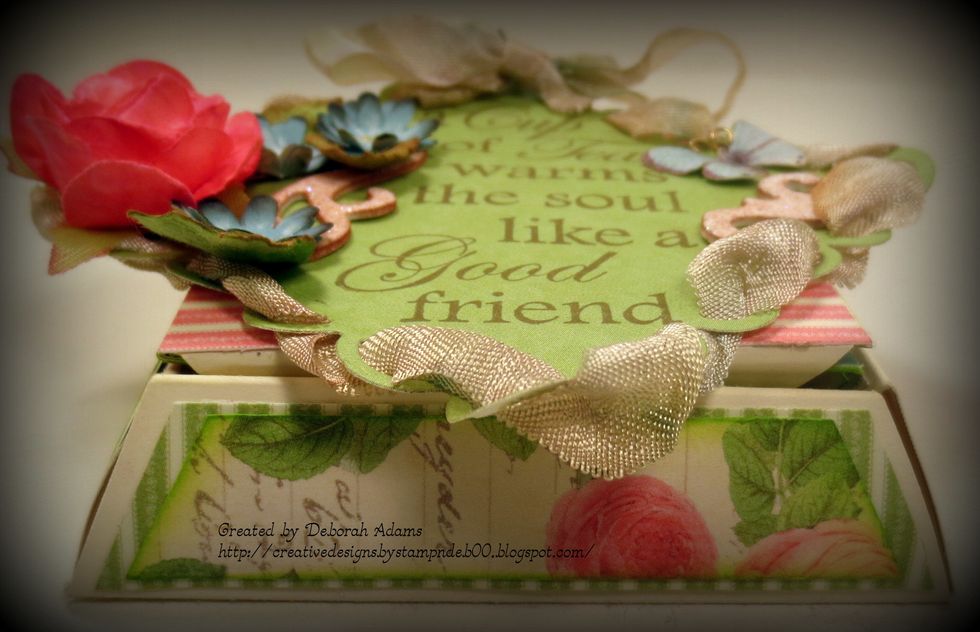 Here is the front of my box. the little tab folds inside of the box.
1.0 Graphic 45 - Botanical Tea
1.0 Graphic 45 - Botanical Tea stamp
1.0 Score tape or strong adhesive
1.0 Scissors
1.0 Score board
1.0 Your choice of embellishments