How to make a sloe gin fizz
This refreshing gin cocktail is the perfect drink for warm summer days!
38
Here's a look at the ingredients and the final product!
You can adjust the recipe to your taste. It's possible to sub simple syrup in for agave, but agave lends itself to the foamy nature of this drink. Some prefer more gin, but I'll leave that up to you!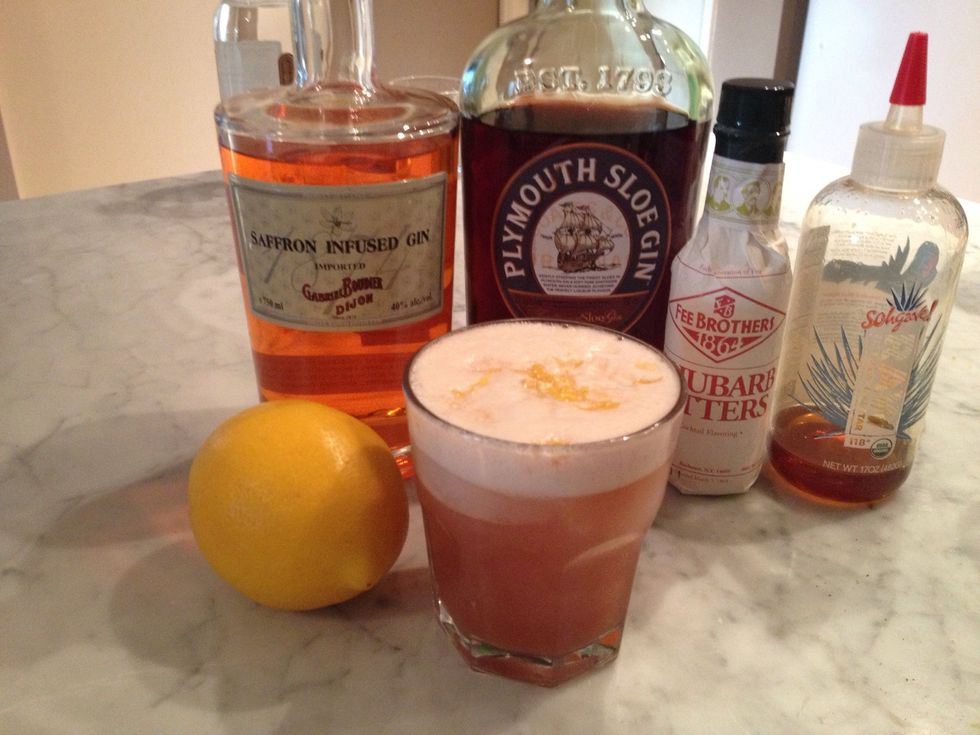 Saffron infused gin can be hard to find. Look at specialty liquor shops!
Combine ingredients in an ice filled cocktail shaker. Shake it up!! Once you have sufficiently frothed the liquid, strain contents into an ice filled glass. A soft foam will sit on top of the drink.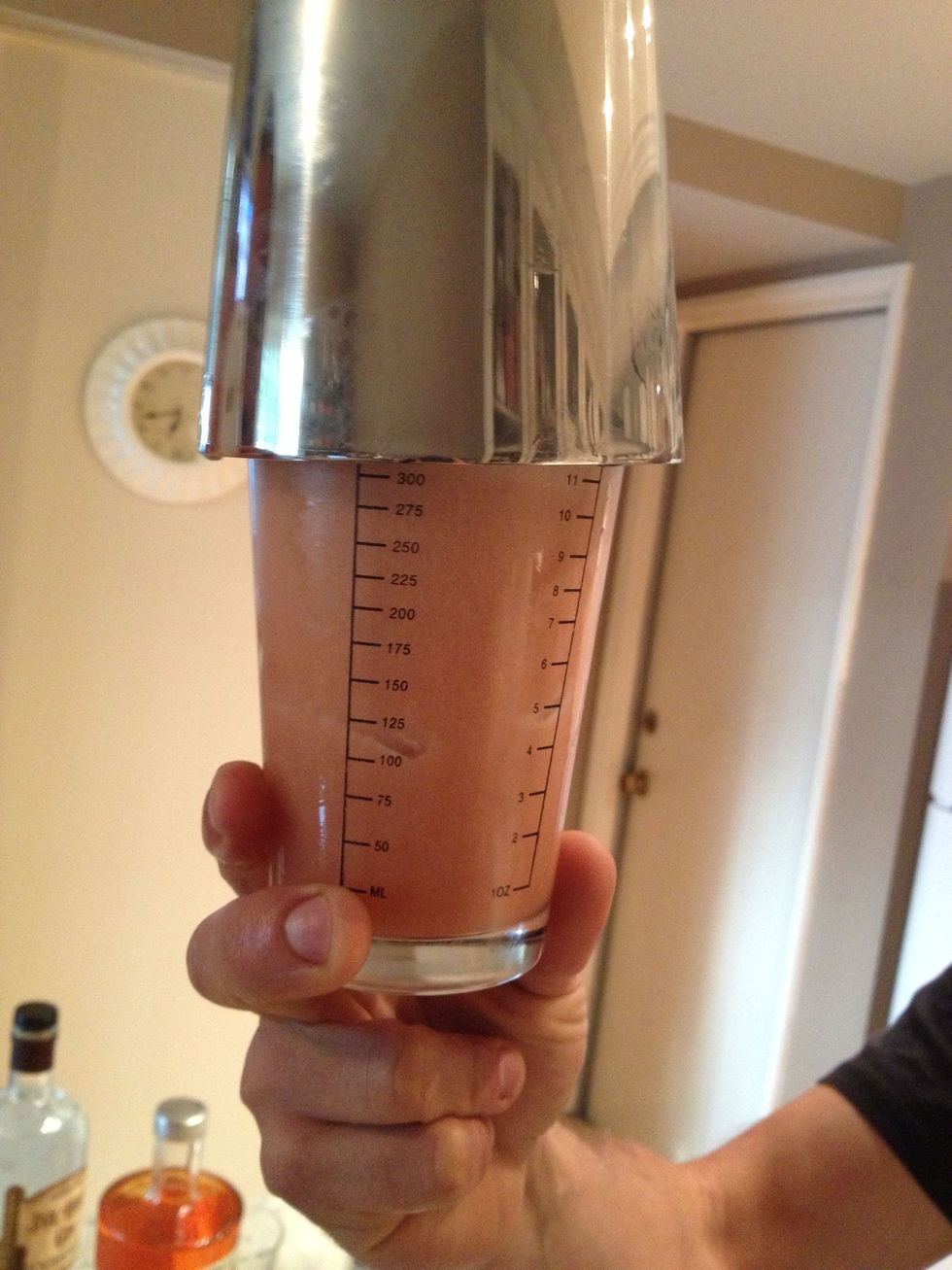 Shake long enough to foam the egg white!
Top off the drink with a splash of seltzer and shards of lemon peel or lemon zest.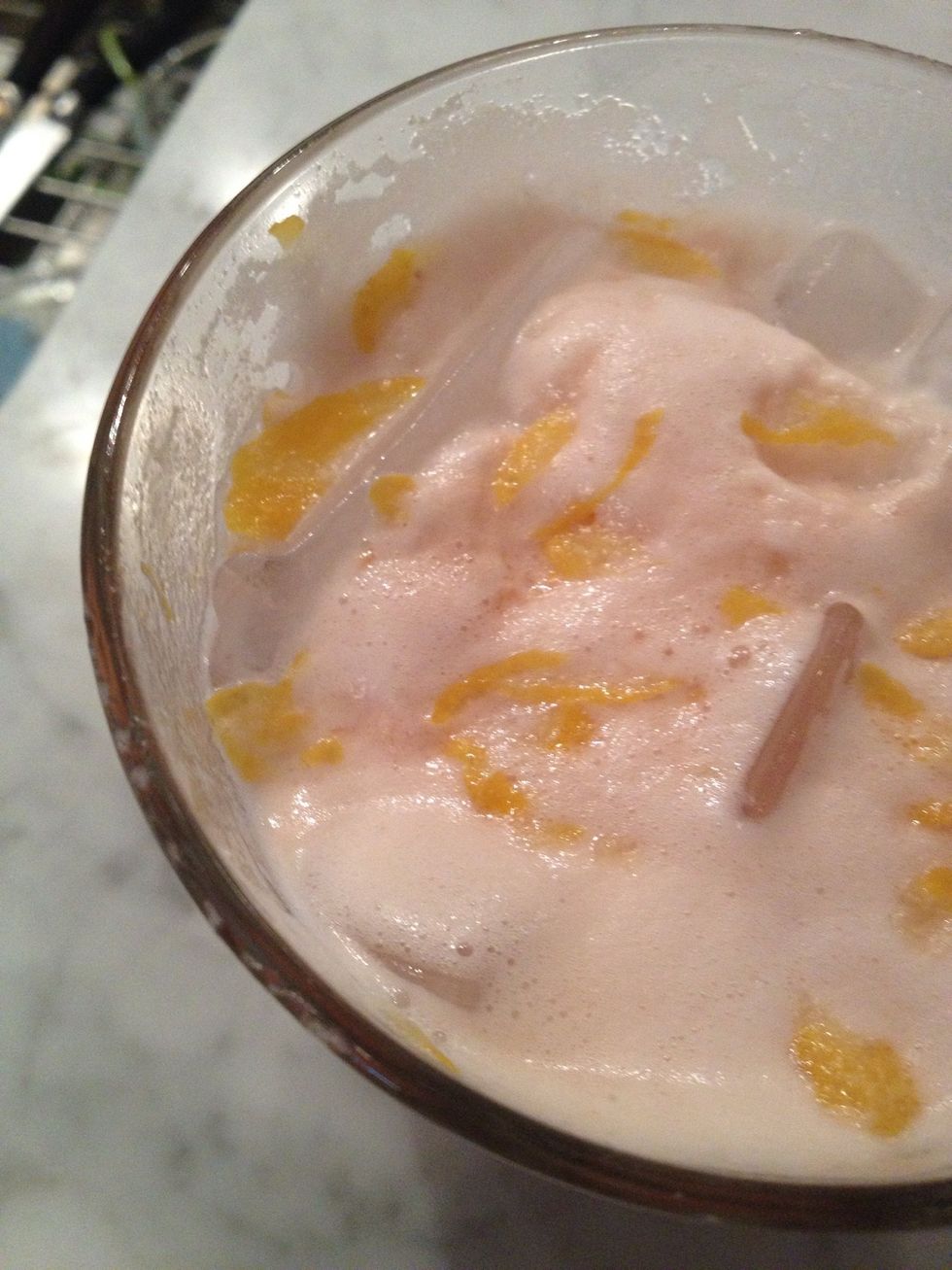 Check out those shards of lemon peel. They sit on top of the egg white foam.
Serve right away and enjoy!
We have more cocktail recipes and meal recipes at www.ourlocaltopia.com - And stay tuned for more guides! Thanks for reading!
2.0oz Sloe Gin Liqueur
2.0oz Saffron Infused Gin
2.0oz Meyer Lemon Juice, fresh
1/8tsp Rhubarb Bitters
1/2oz Agave Syrup
1/2 Egg White