First, pick the album you'd like to scroll through.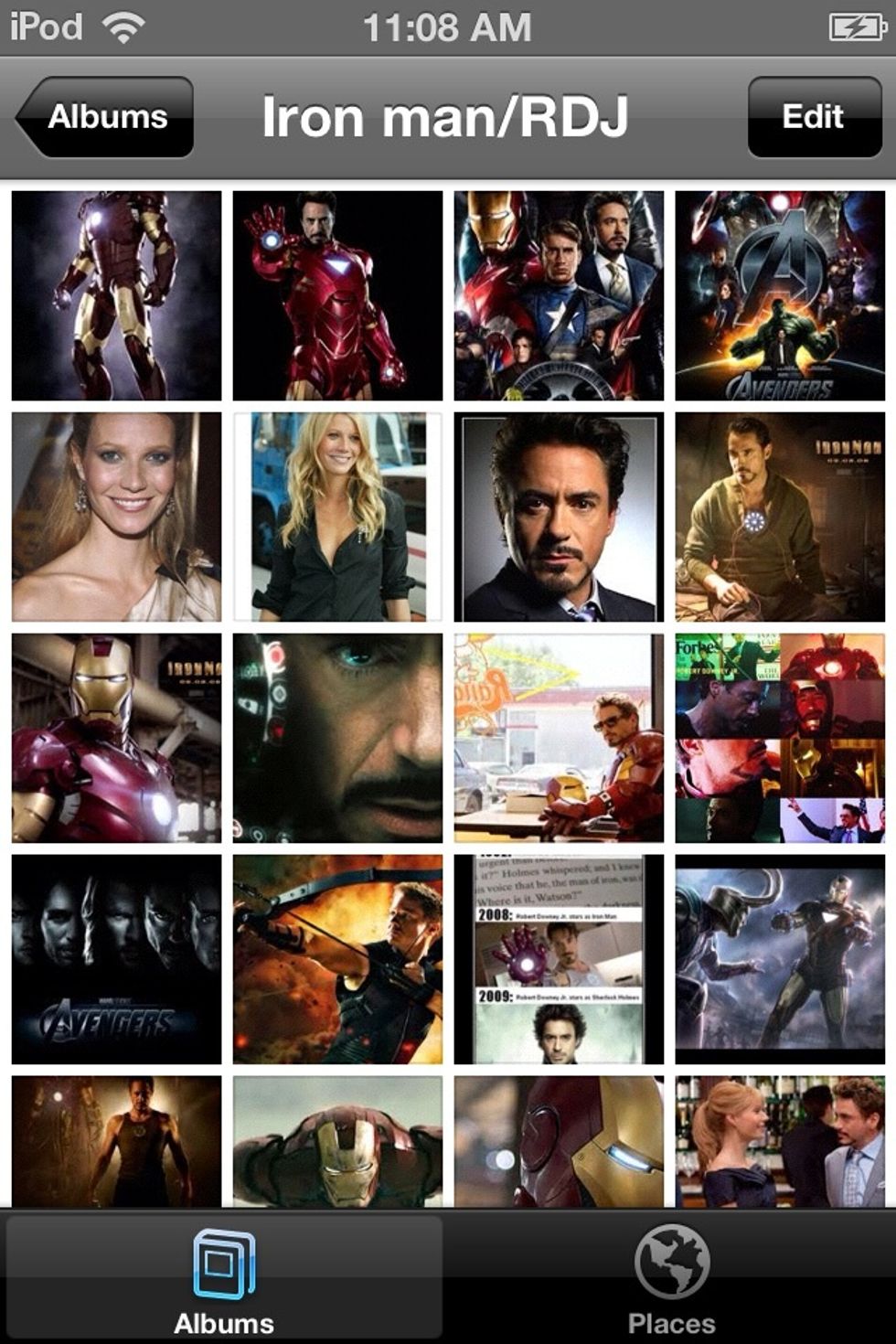 (This is my Iron man album) this is obviously what it should look like.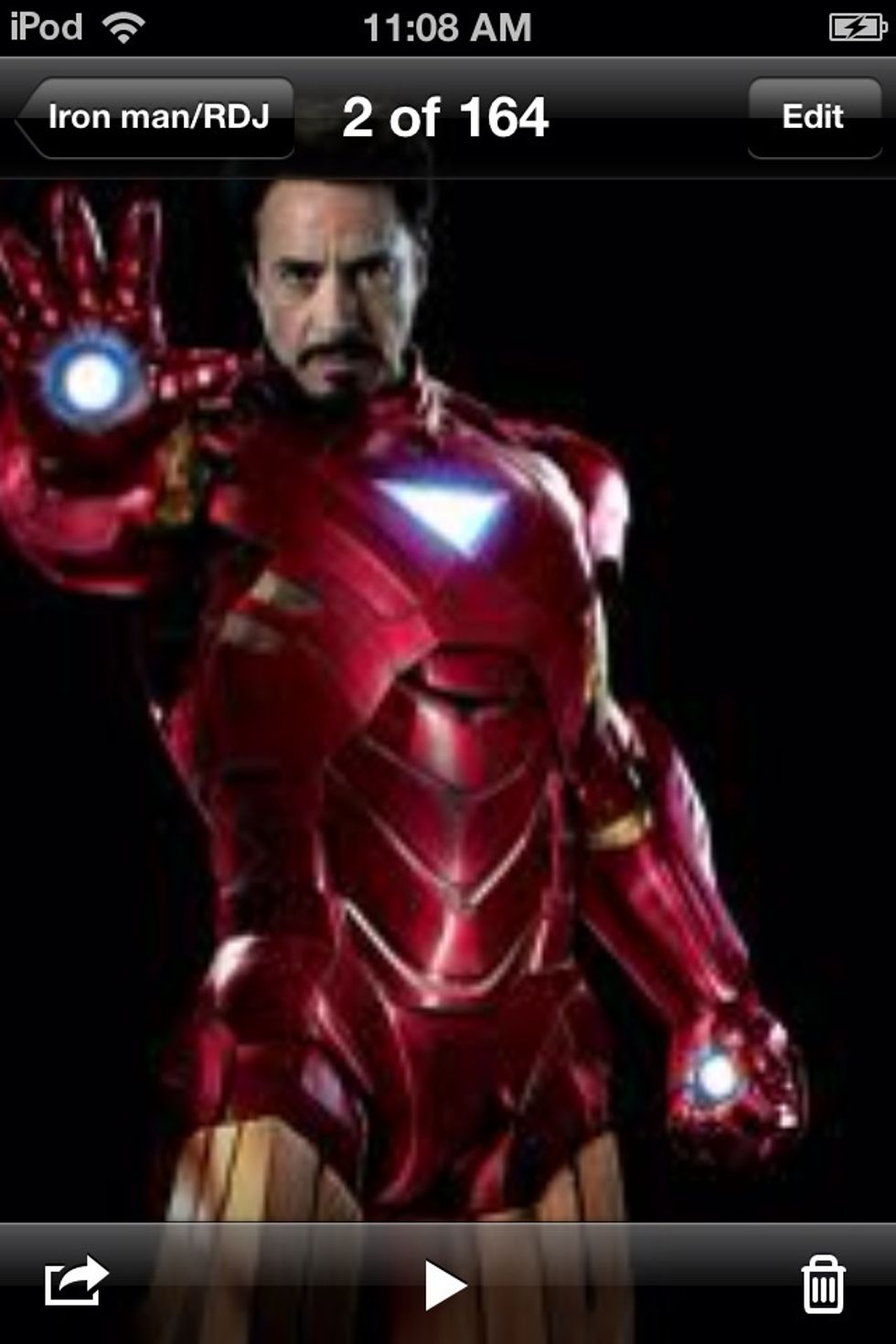 Select a random picture out of your album. At the bottom there should be a 'play' symbol. Press that. (Unfortunately it isn't showing up in the picture)
This is what you should see. [yeah! New discovery!]
You can also play music as you take a stroll through your pictures. Turn the switch to on.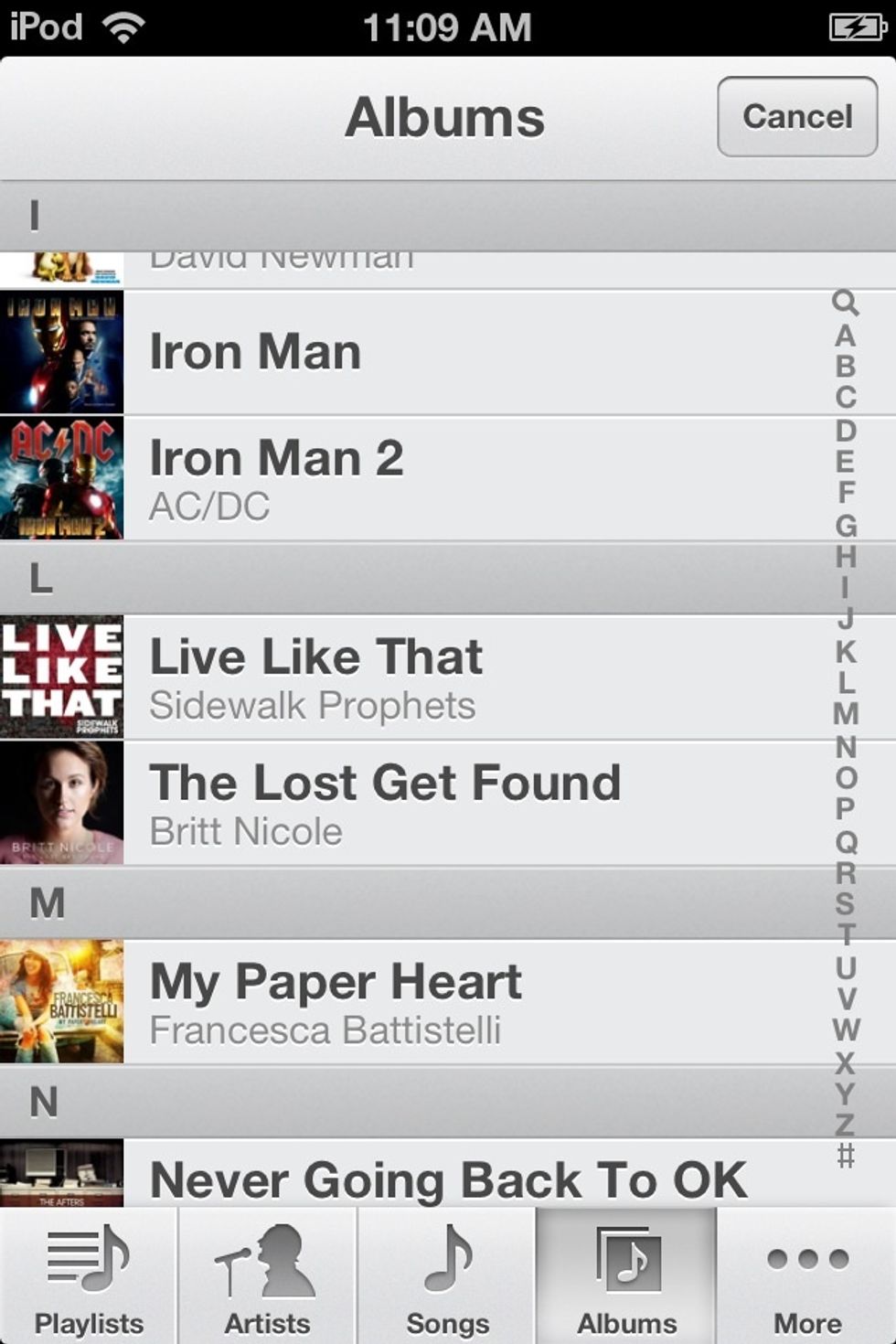 Choose a song from one of your albums.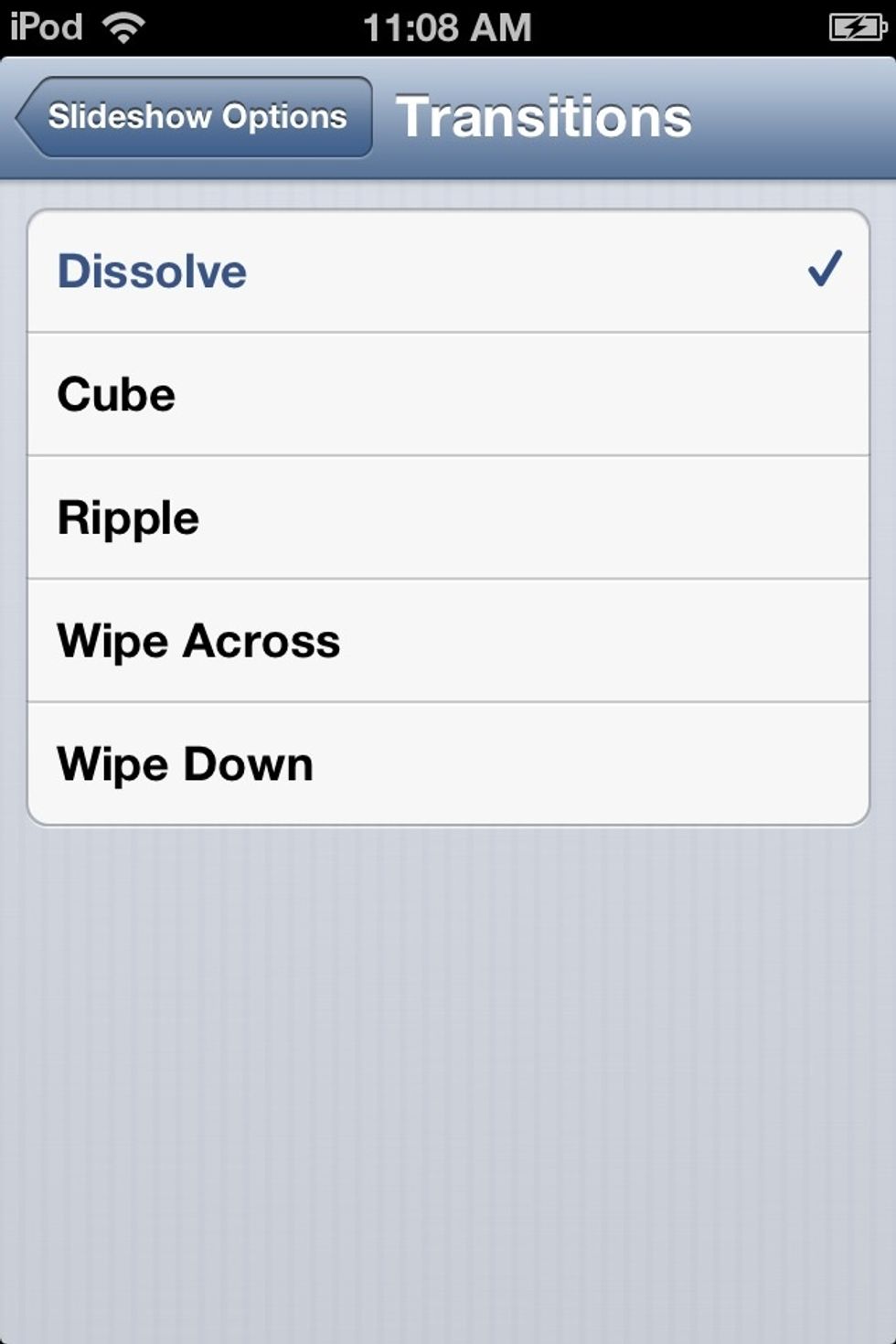 Also, there are a few ways your pictures can change. Press 'transitions' and this screen will pop up.
And now you can press 'start slideshow' and get started! No hands necessary. :D