How to make a slideshow on your iphone 4/4s
Easy way to make a slide show to share with friends and family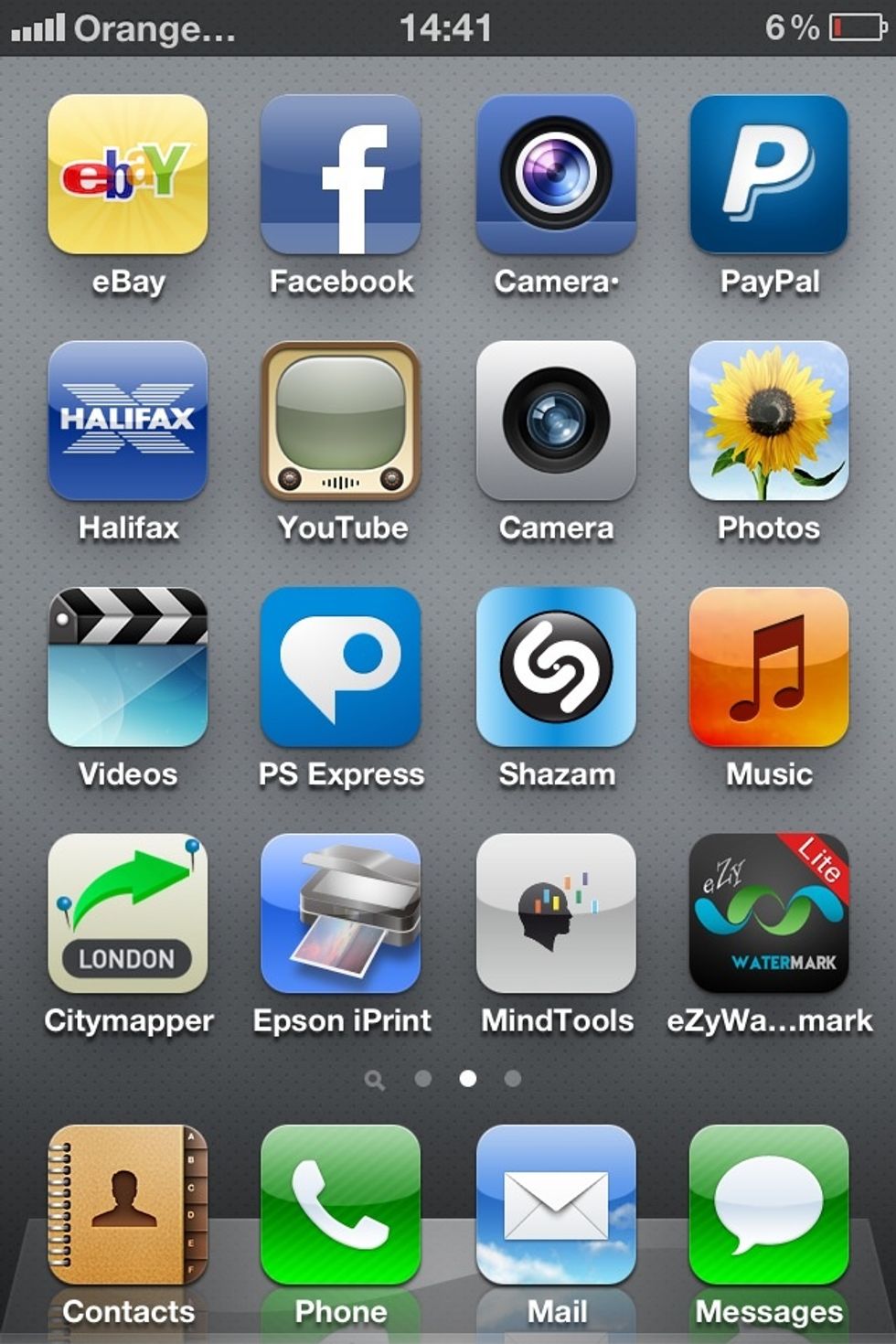 Ok lets start. From your home screen or designated page select the photos tab.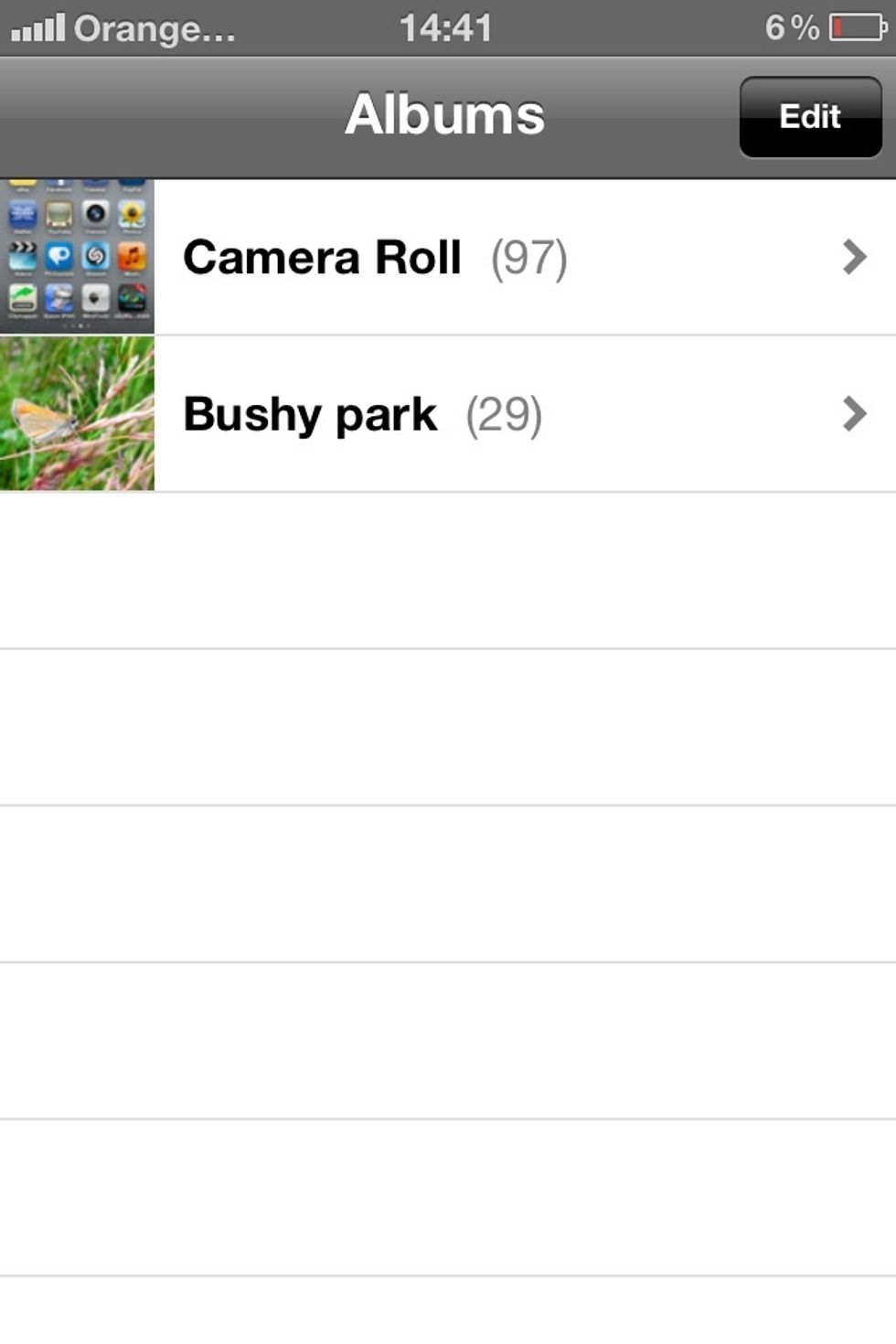 Now click on the album you want to make a slide show of. Im using my bushy park album.
Ok now your screen will show all your photos. Click on the photo you wish to start with.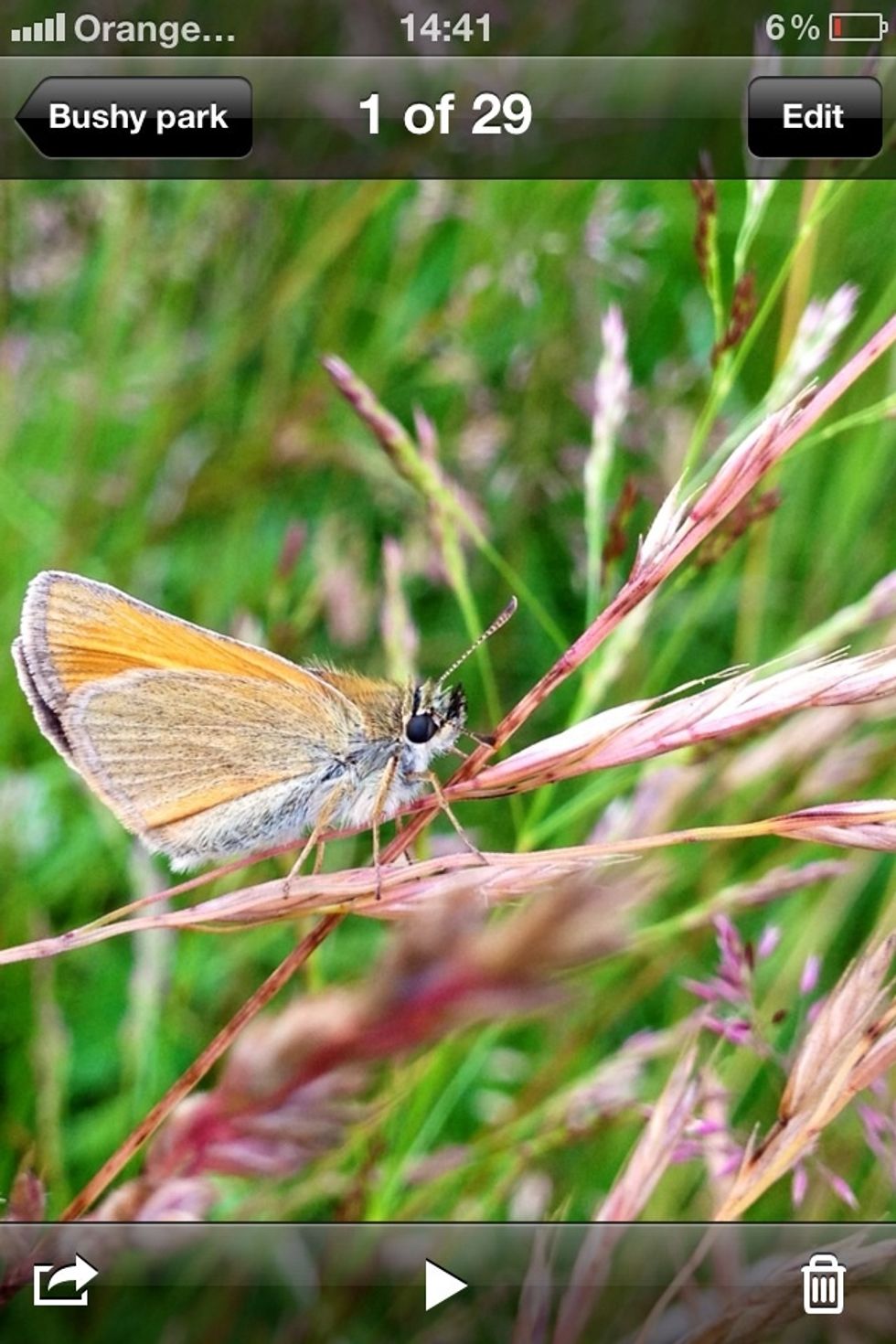 So you are now on the photo you selected to start with. In the middle at the bottom of your screen you will see a play button it the triangle shape pointing to the right. Click on it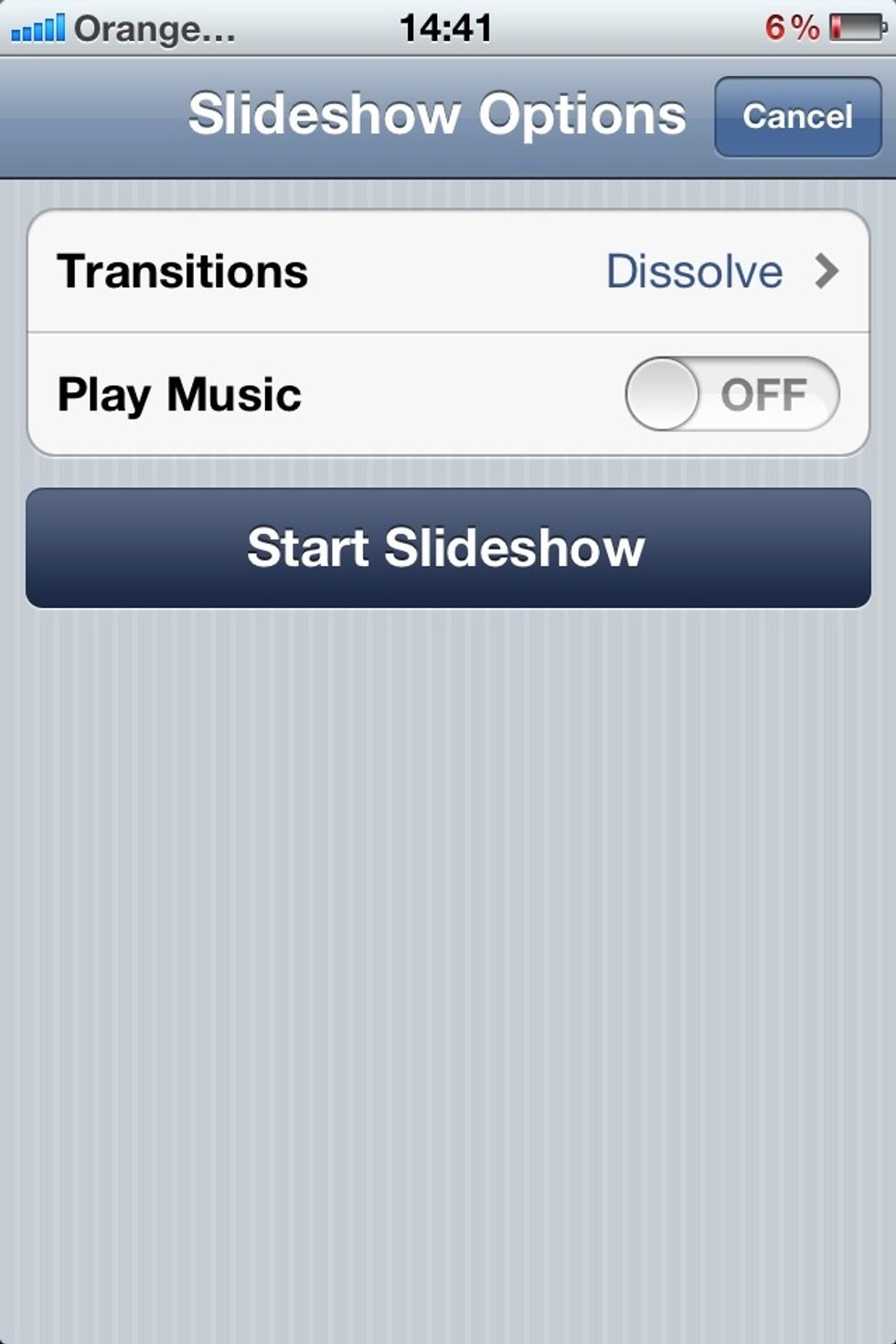 It displays some options. Transitions this is basically the effect between each photo. And the play music tab is for selecting the background music for your slideshow. Click on the transitions tab.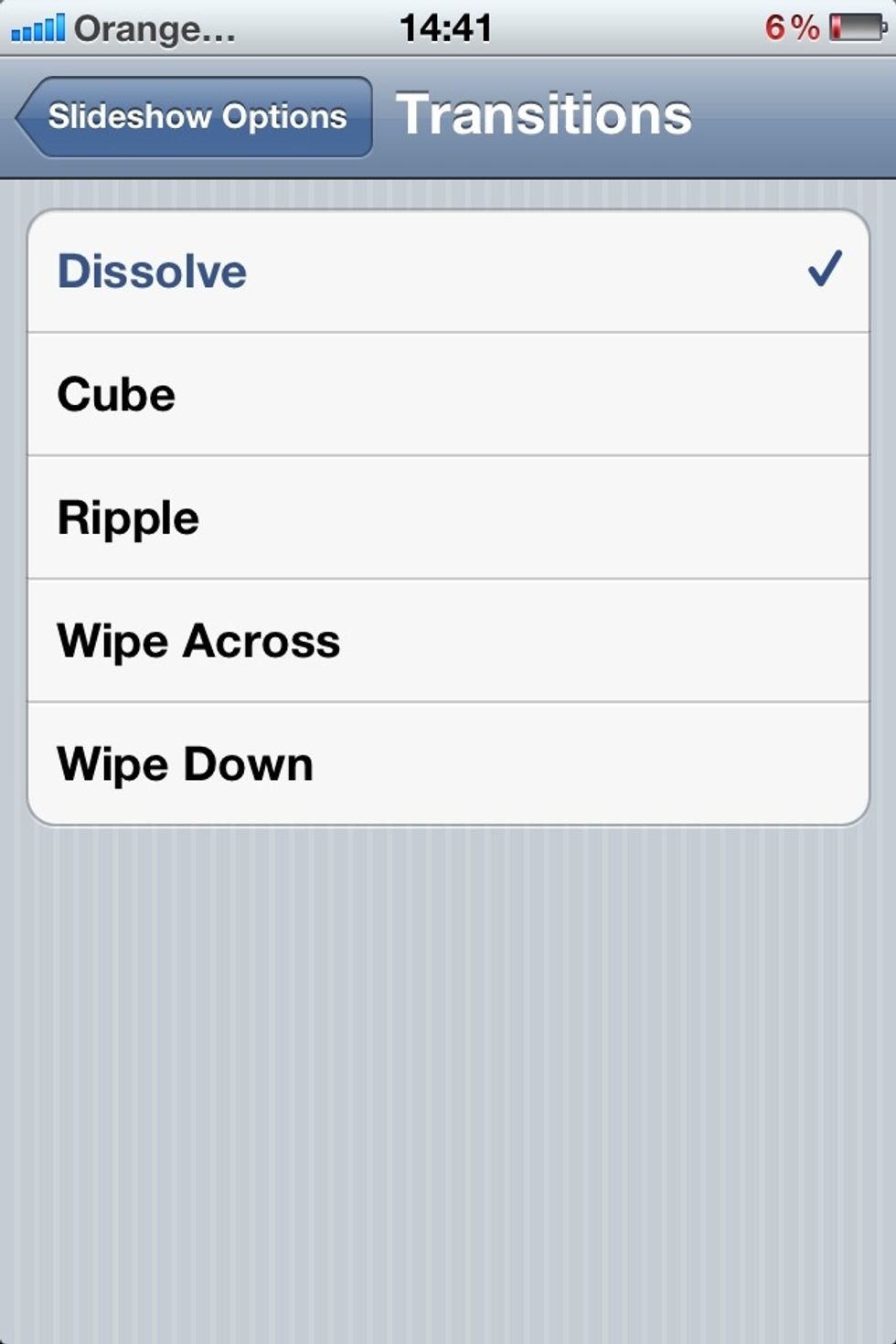 Here you have all the transitions you can choose select the one you would like. Once you have selected the one you want it will automatically redirect you back to the slideshow options page.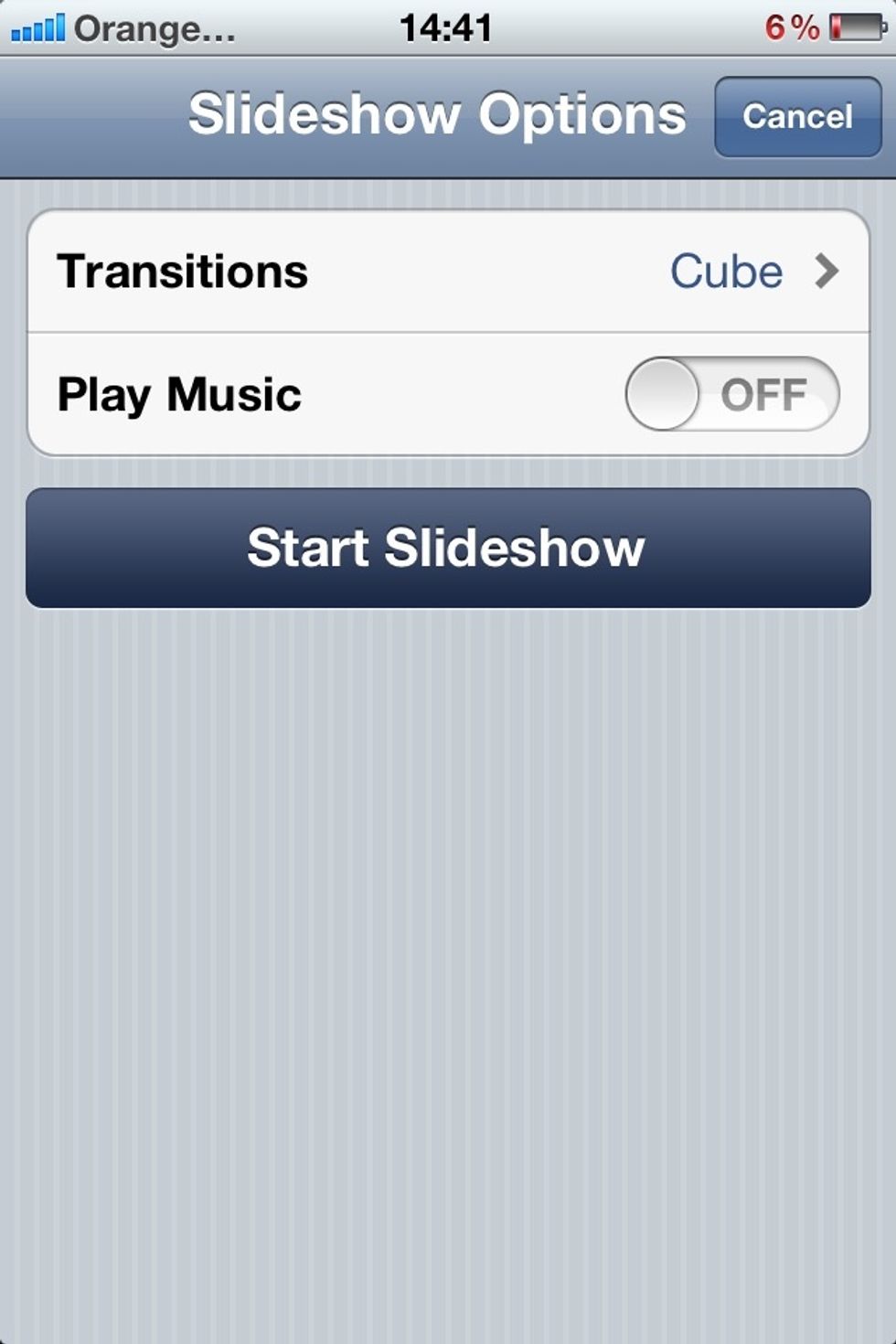 So its time to select your background music for your show. To the right side of the play music icon you will see its OFF. To turn it on simply slide the OFF button to the right to turn it ON.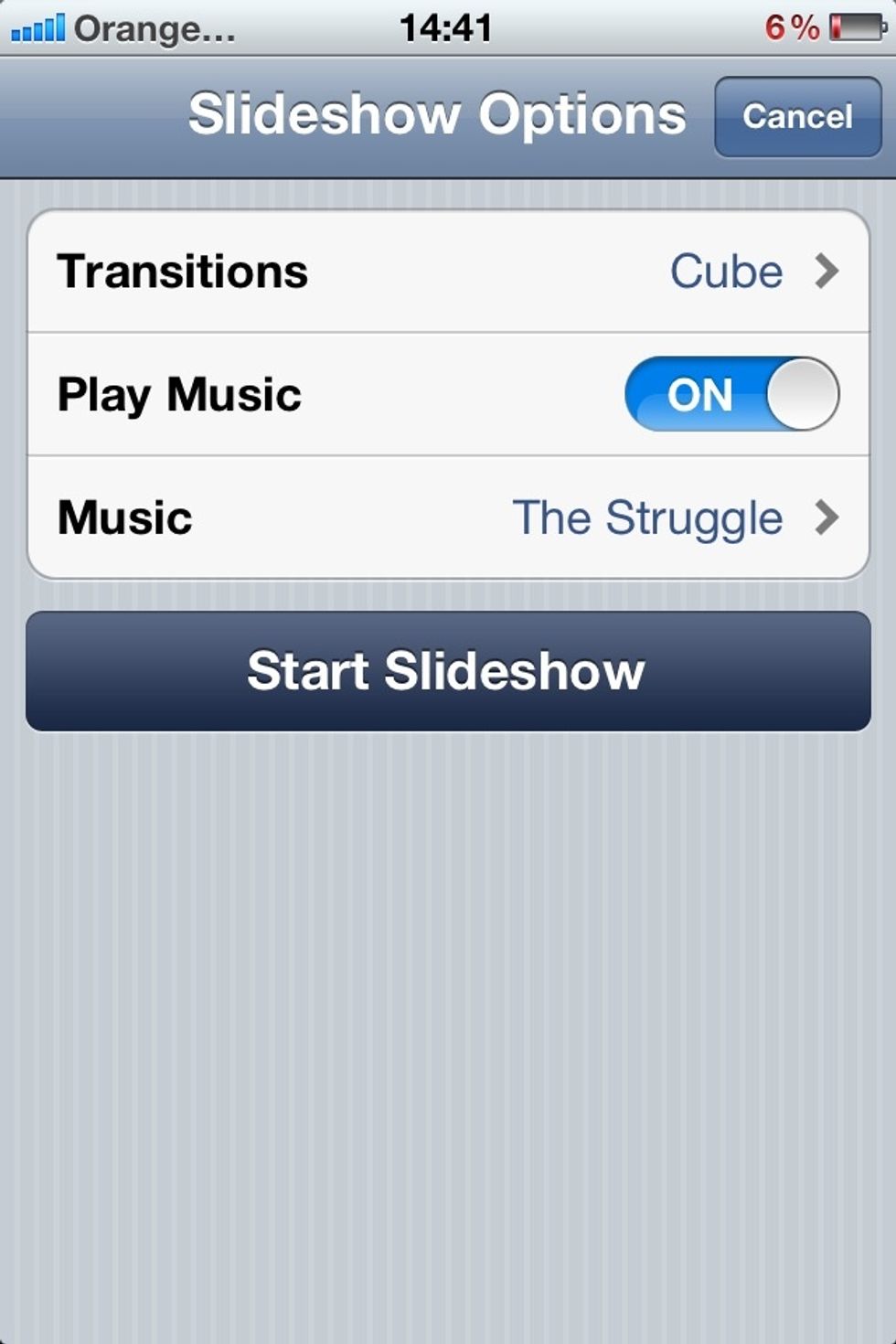 It will now look something like this. Click on the tab labeled music. This will pull up your iTunes library.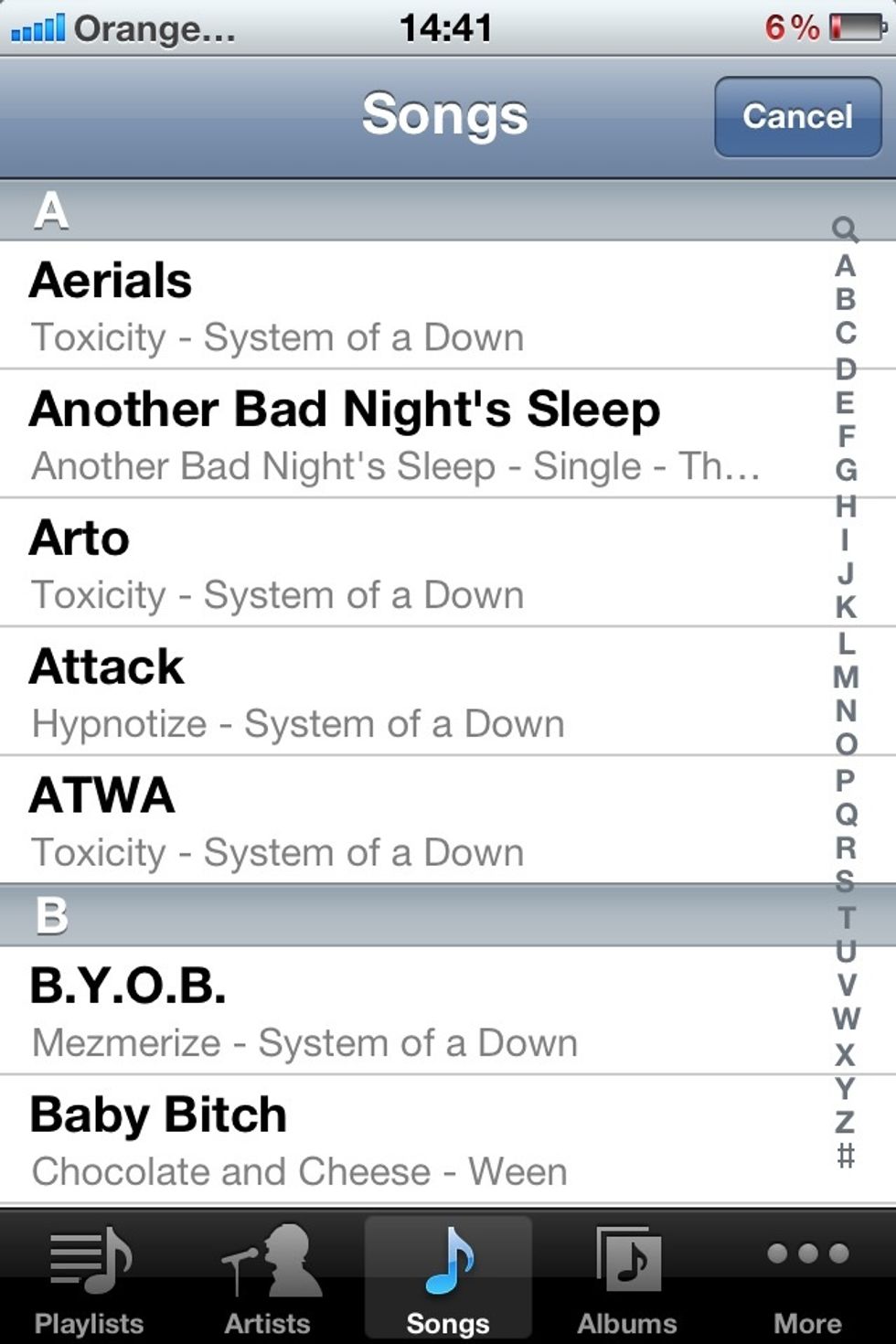 Select the song you want to play in the background of your slide show.
And now click on the start slideshow tab at the bottom of the list.
And thats it sit back and enjoy your photos.
Chris Ford
Every week a new guide for you about bikes, photography and may more interesting subjects