Make a Sleigh Ornament With AlphaStamps Supplies
8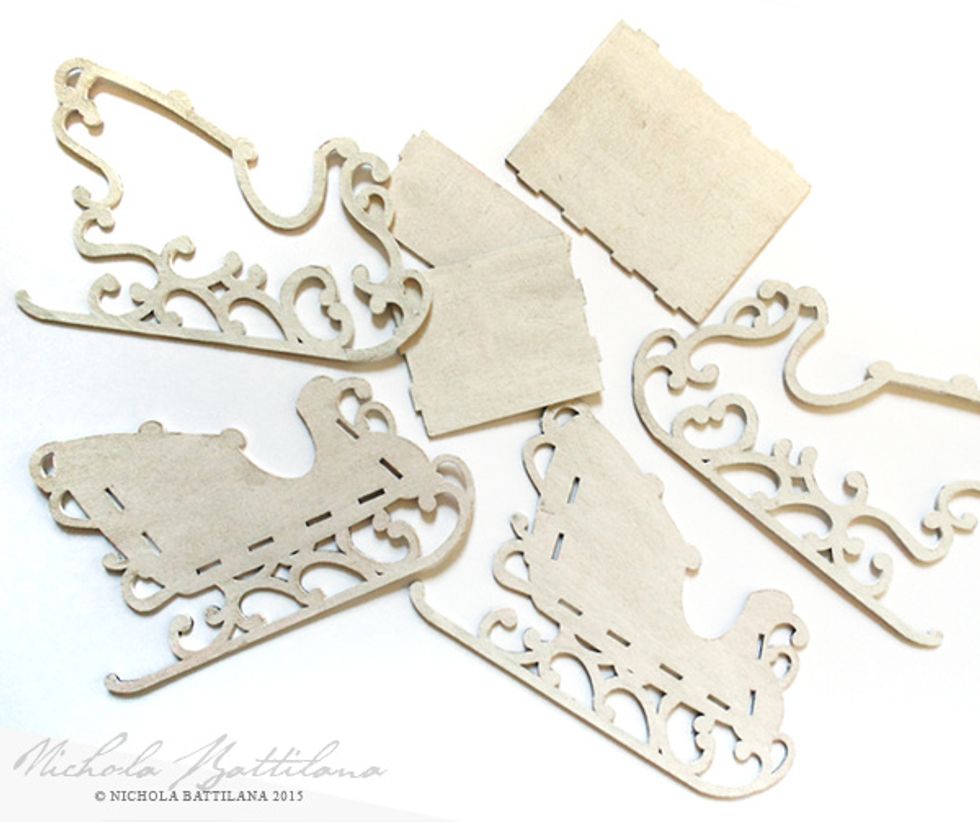 Prep all of your pieces with a coat of white acrylic paint or gesso. You don't have to super neat about it. Just give it a good sloppy coat of paint.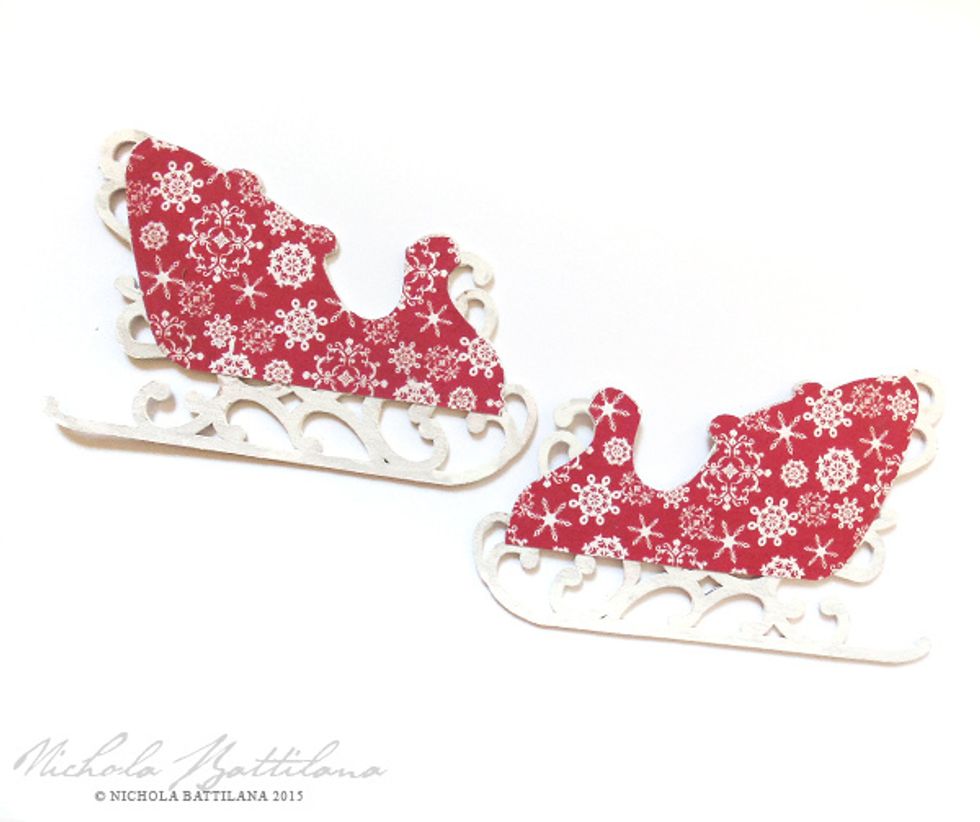 Apply decorative paper to the larger pieces like so. I've used paper from Authentique's 6x6 Christmastime bundle.
Assemble the sleigh by gluing the front, floor and back pieces to the large side pieces.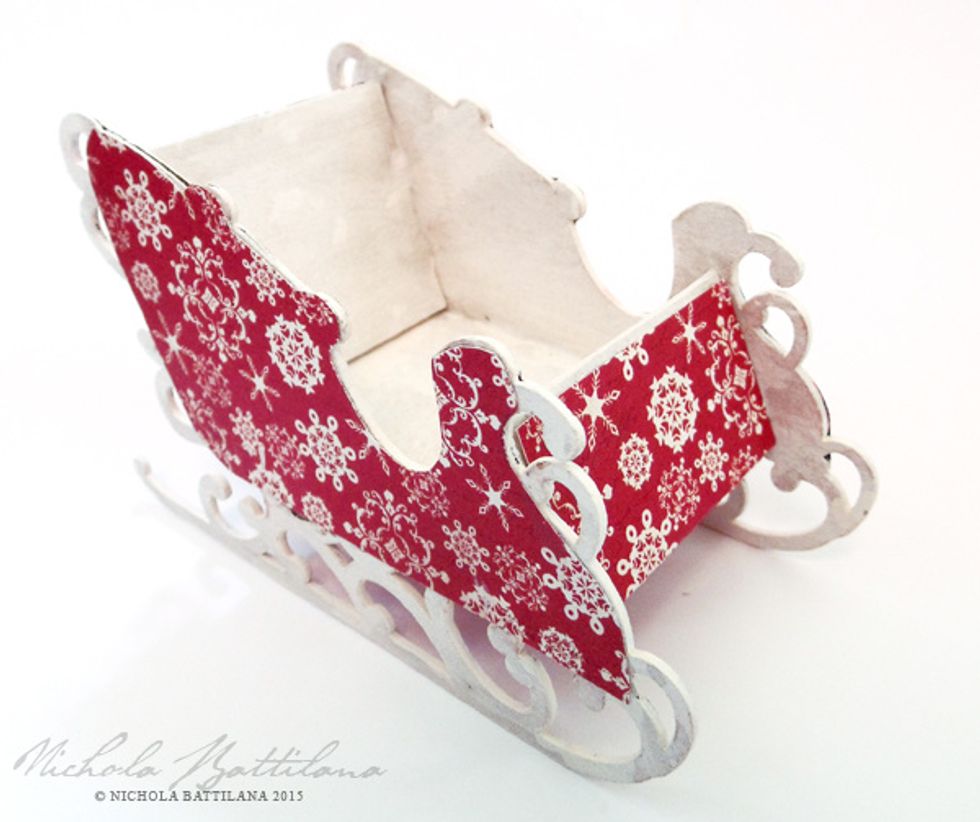 Apply the same decorative paper to the remaining exterior surfaces.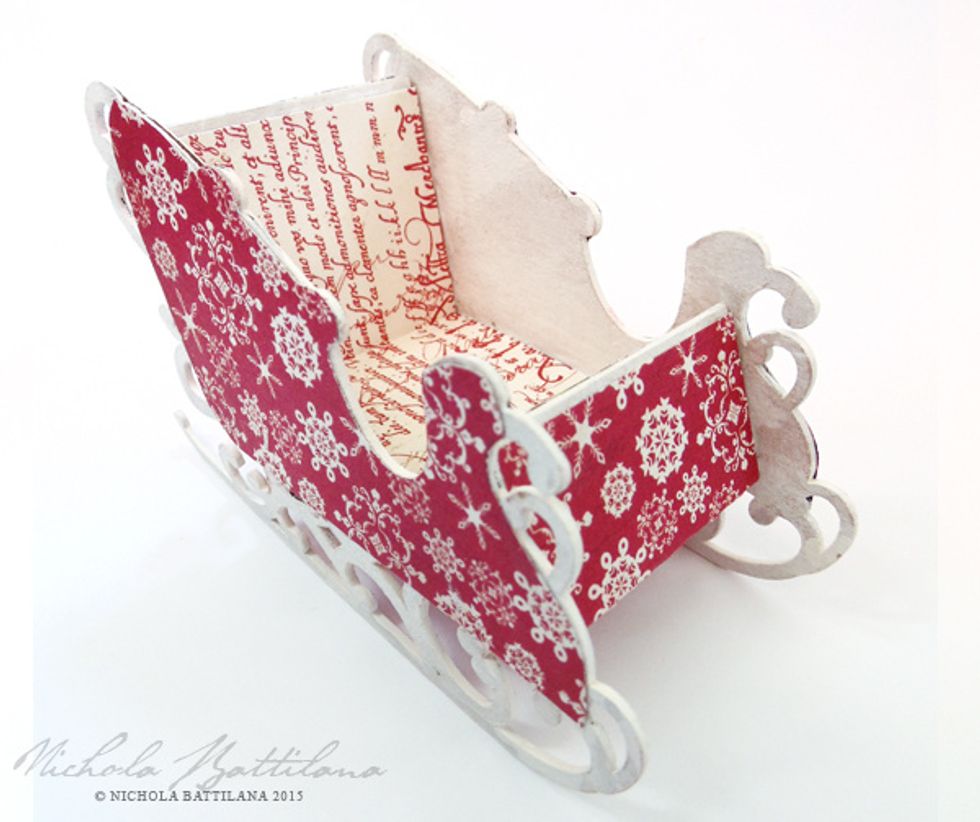 Apply some complimentary paper to the inside of the sleigh.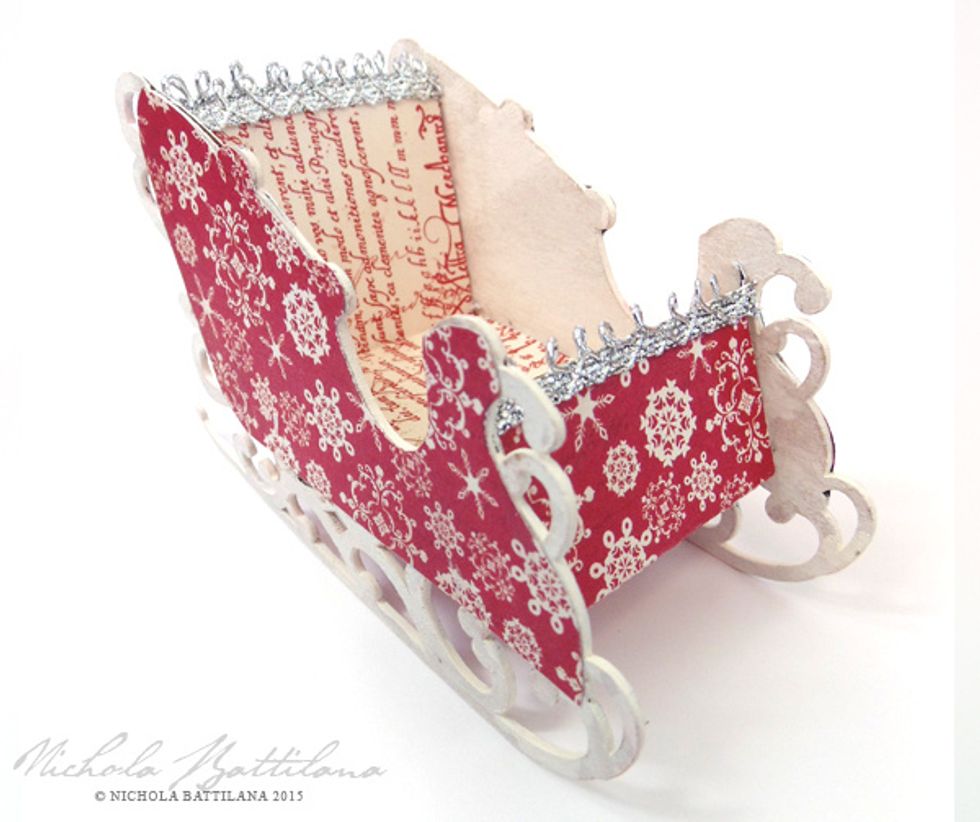 Add some snippets of trim.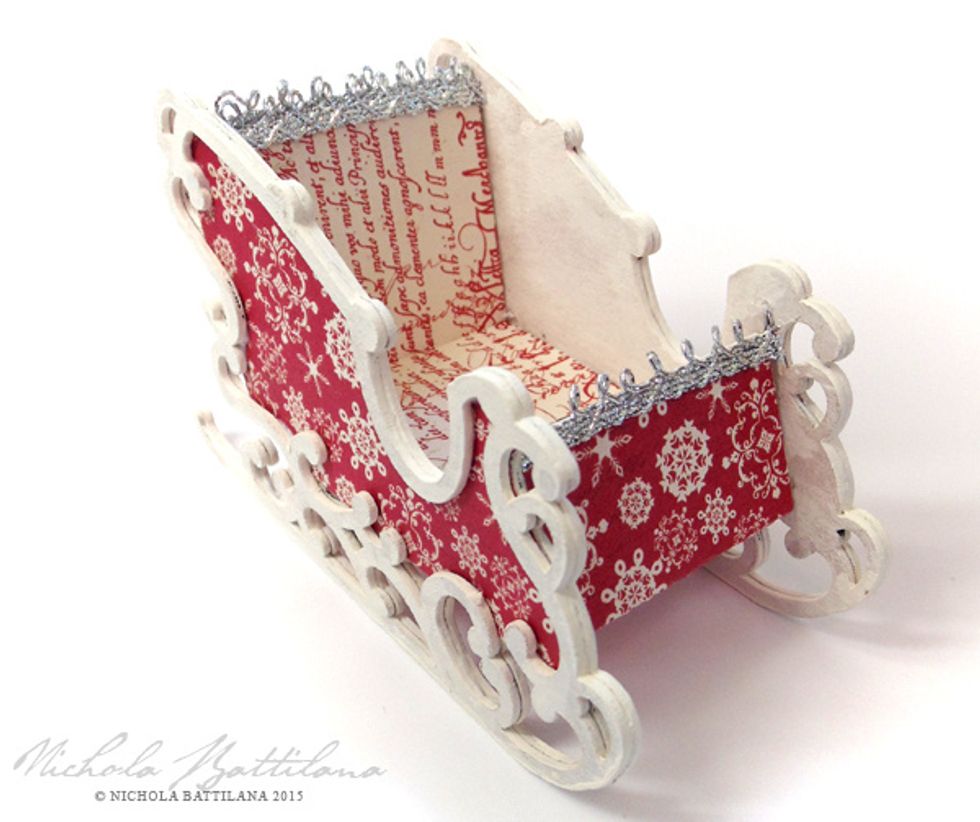 Now apply those swirly frames to the outside of the sleigh and touch up any edges with paint.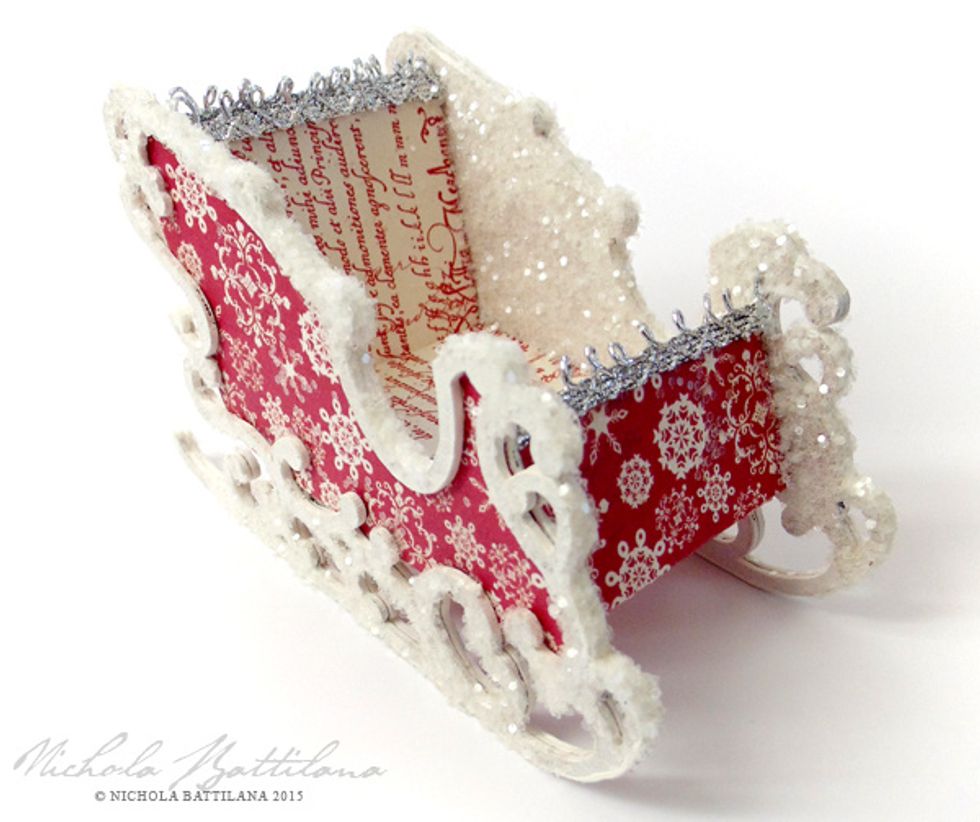 Add a bit of sparkle with some clear glitter.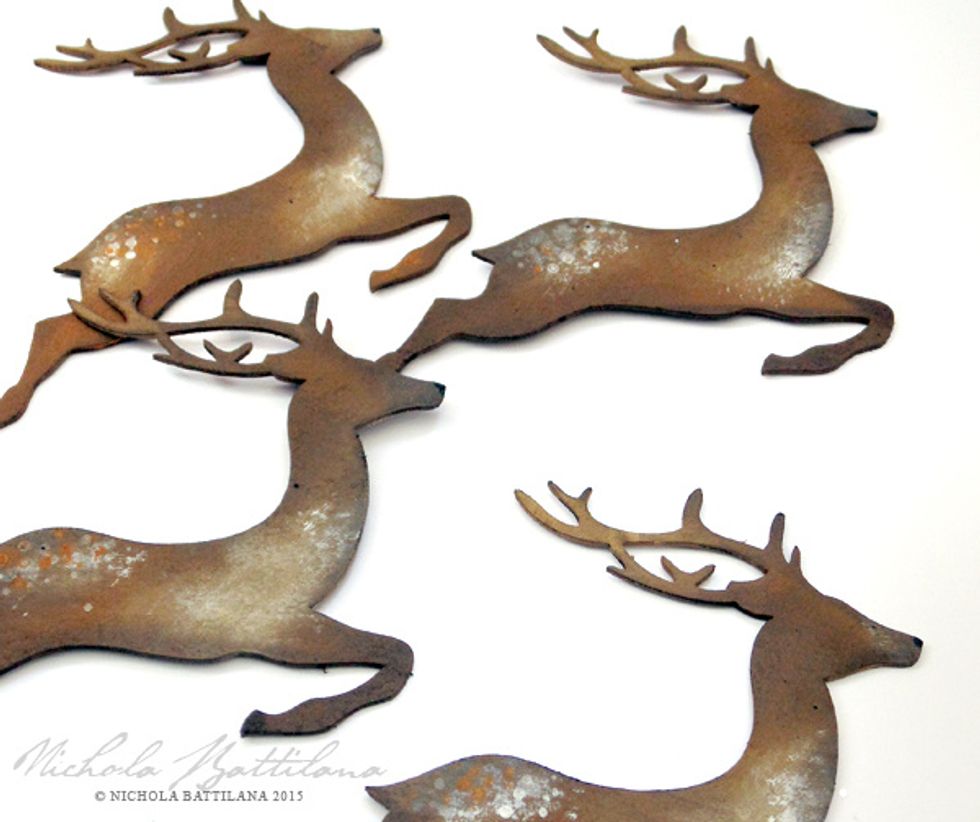 Next, using some acrylic paint, make your deer cutouts look more... well... deer like.
Attach a length of wired Red Pip Berry Garland to the sleigh, then glue the deer on to the wire.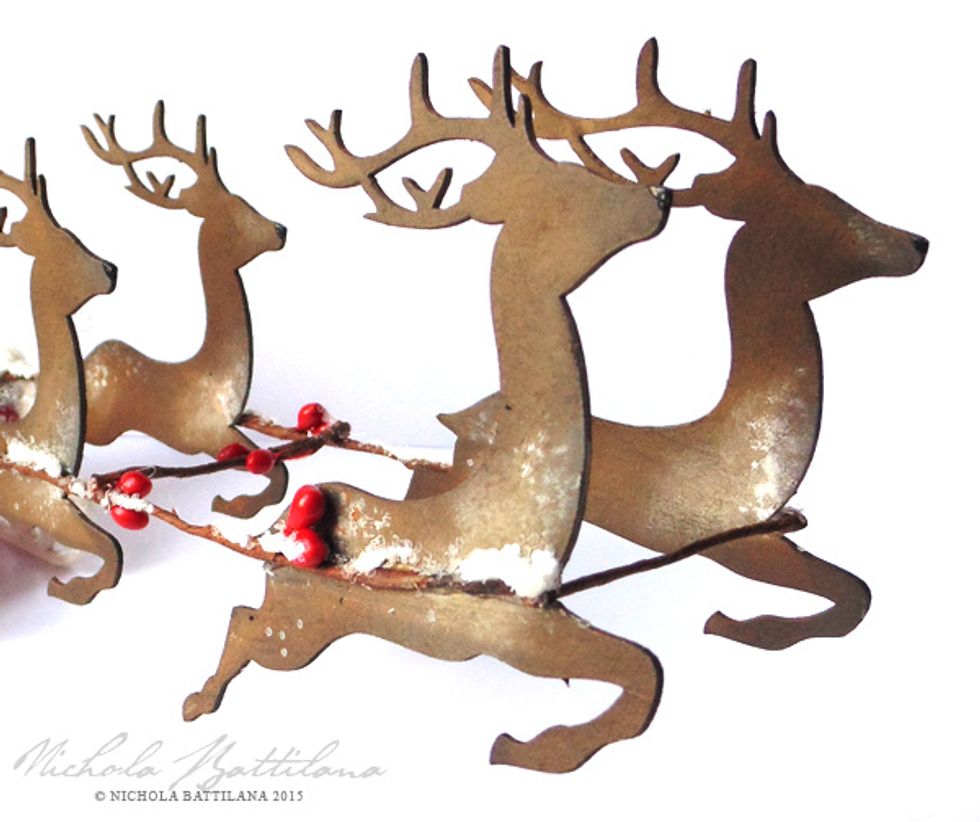 Apply a short lengths of wire perpendicular, across the front of the deer, for stability. You can add a bit more glitter too... because GLITTER!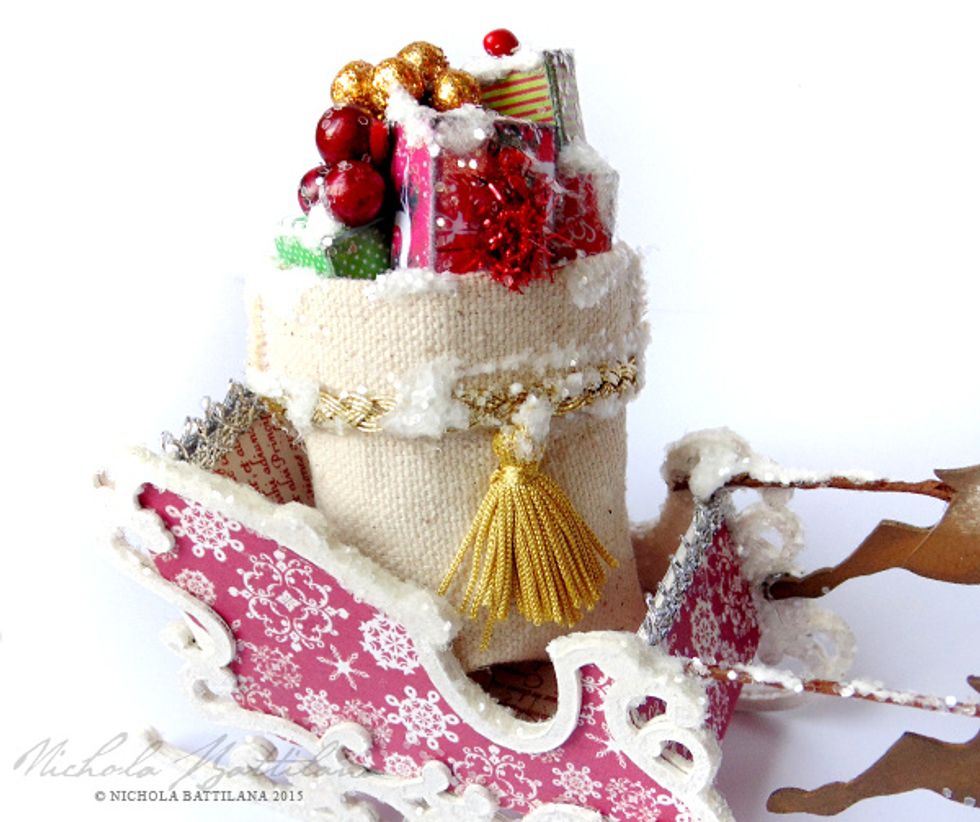 It is likely that weight of the deer will tip your sleigh forward. Fill the sleigh with a little sack of presents to weigh it down and keep it in place.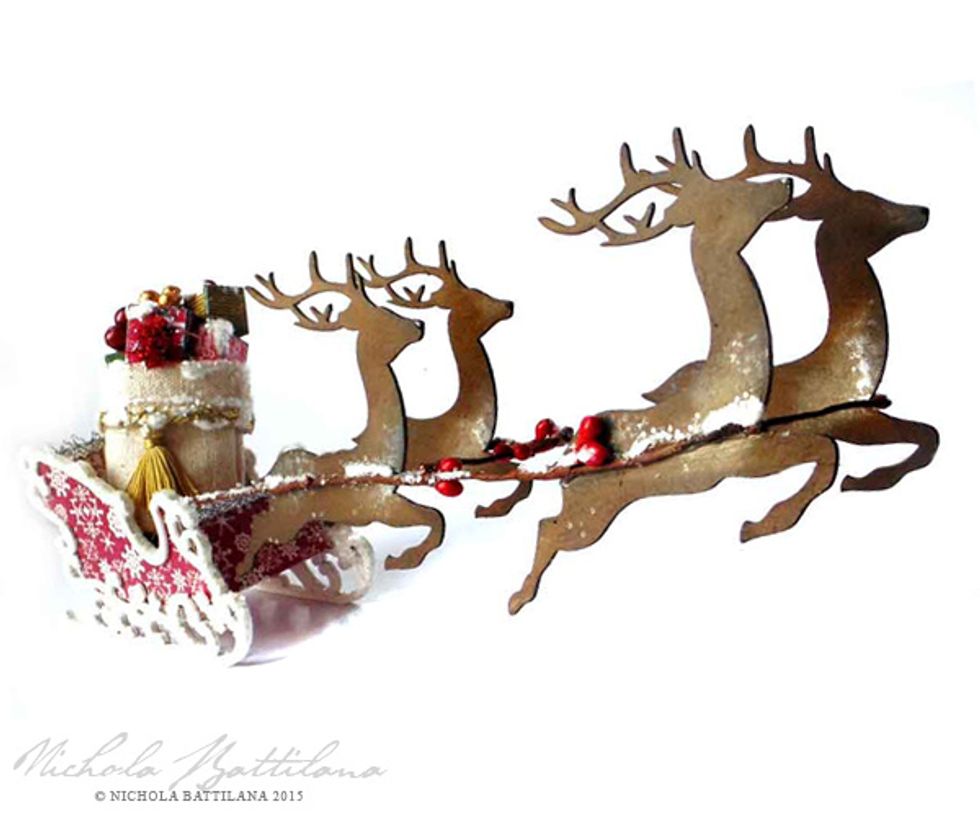 Your sleigh is ready to fly!
Hang from the ceiling, place in the tree, or sit on a shelf.
AlphaStamp.com Chipboard Sleigh - Ornament
AlphaStamp.com Chipboard Reindeer Die-Cut Shapes
Glitter
1.0 Wired Mini Red Pip Berry Garland
Acrylic paint
Glue
Authentique Christmastime 6x6 Paper Pad