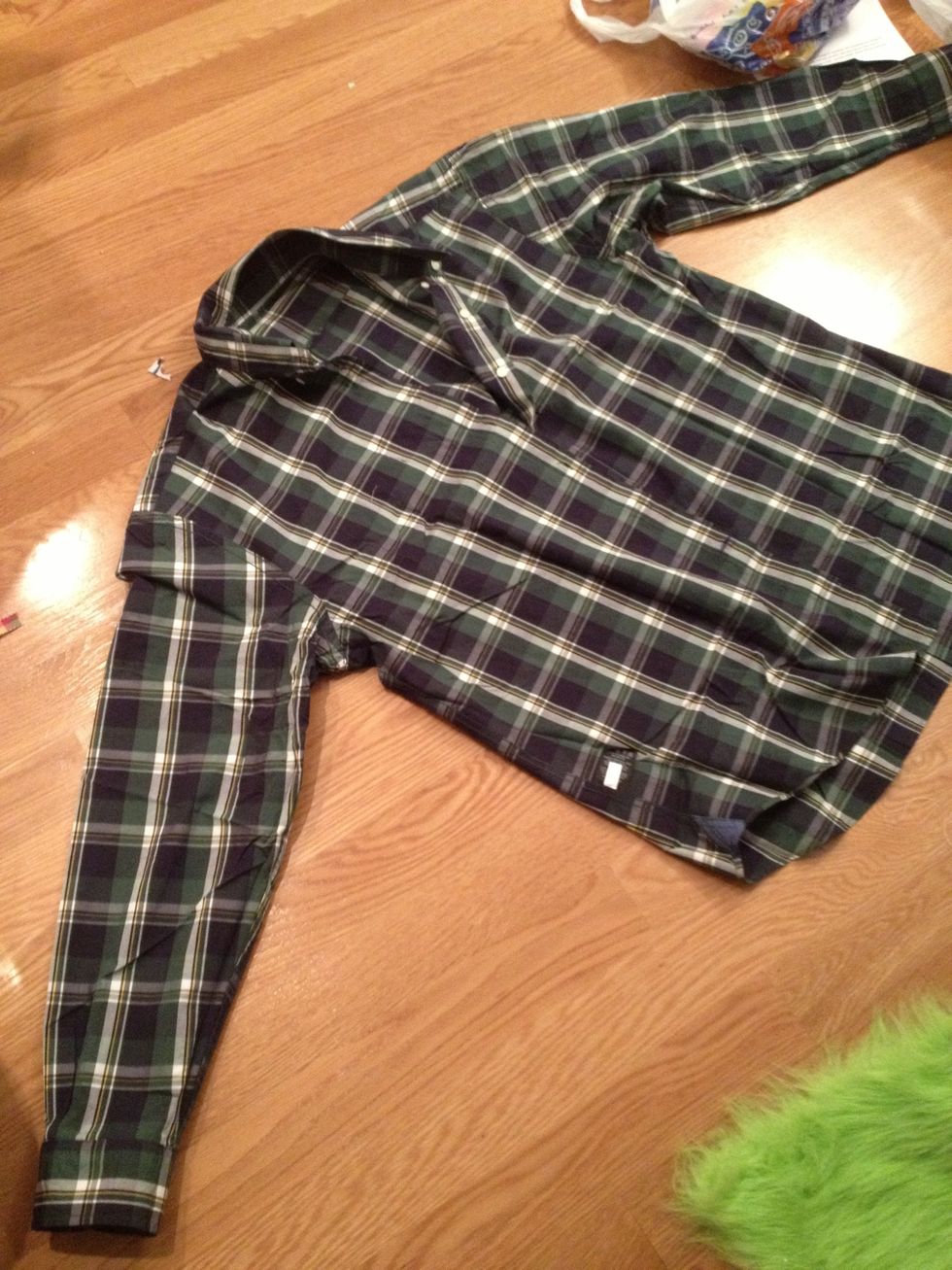 Flip your men's shirt inside out.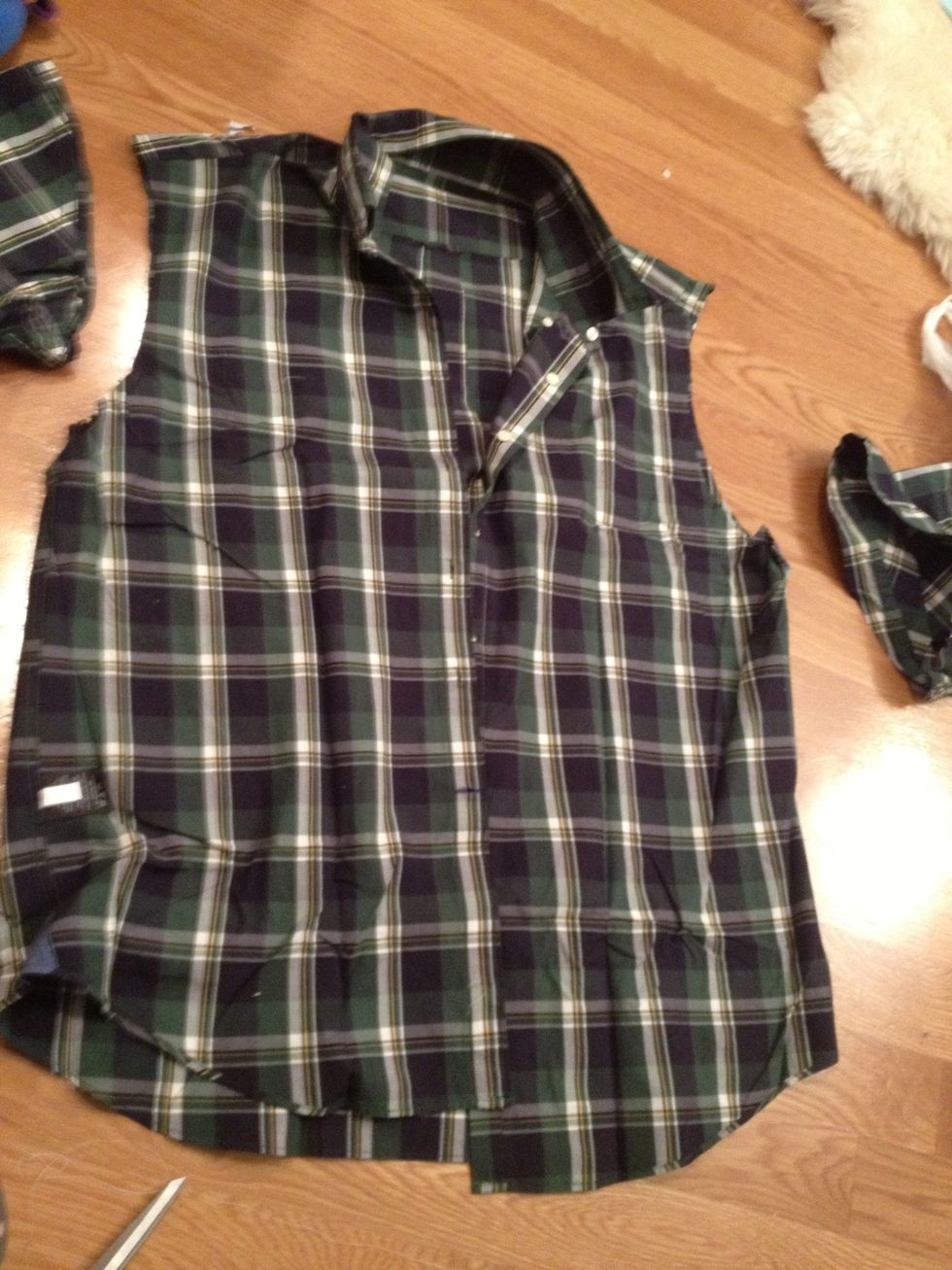 Cut off sleeves close to seam. Be sure to save the sleeves for later!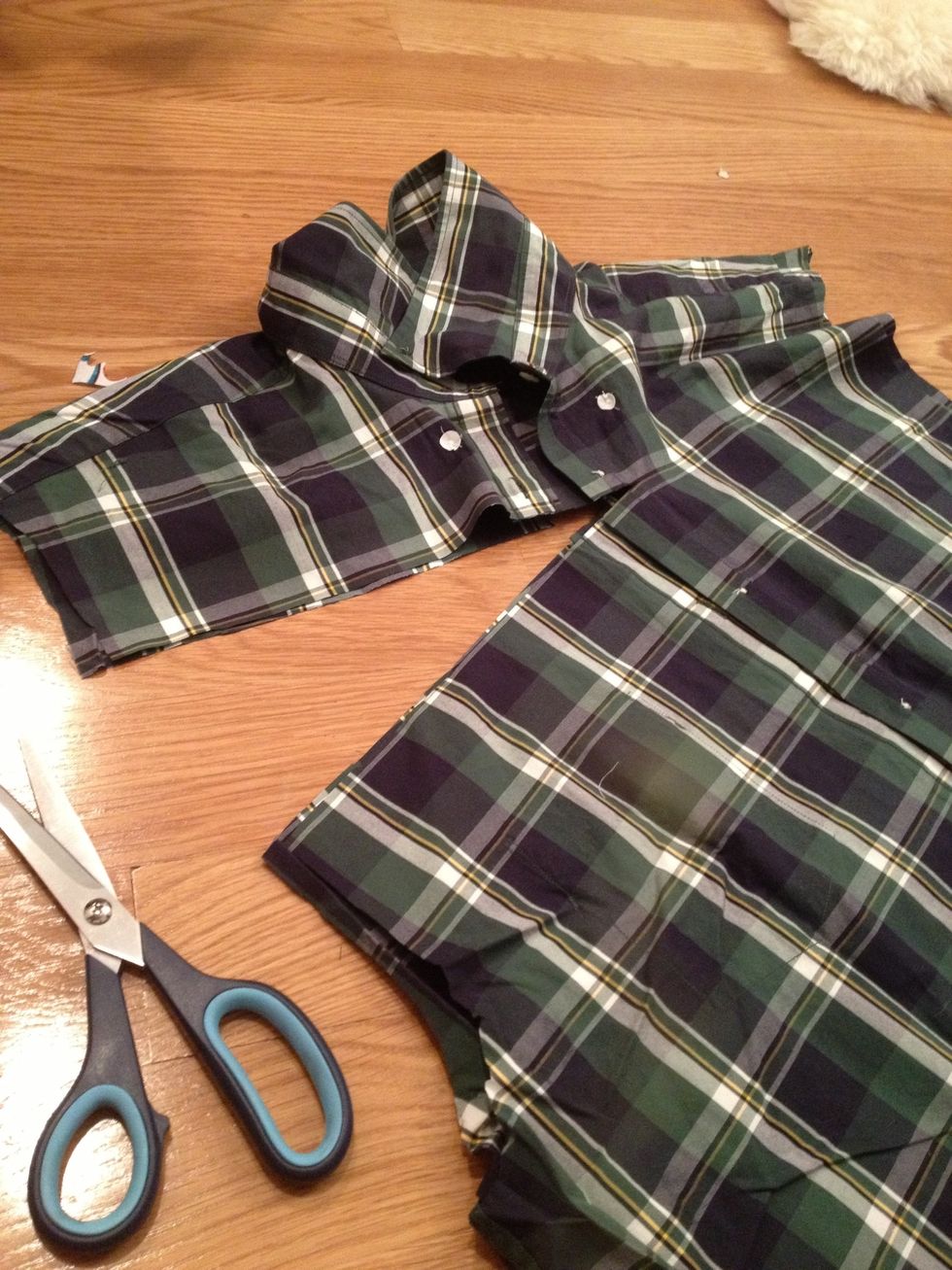 Line up the buttons. Cut all the way through, underneath the collar. You will now have 4 pieces (2 sleeves, collar, and torso).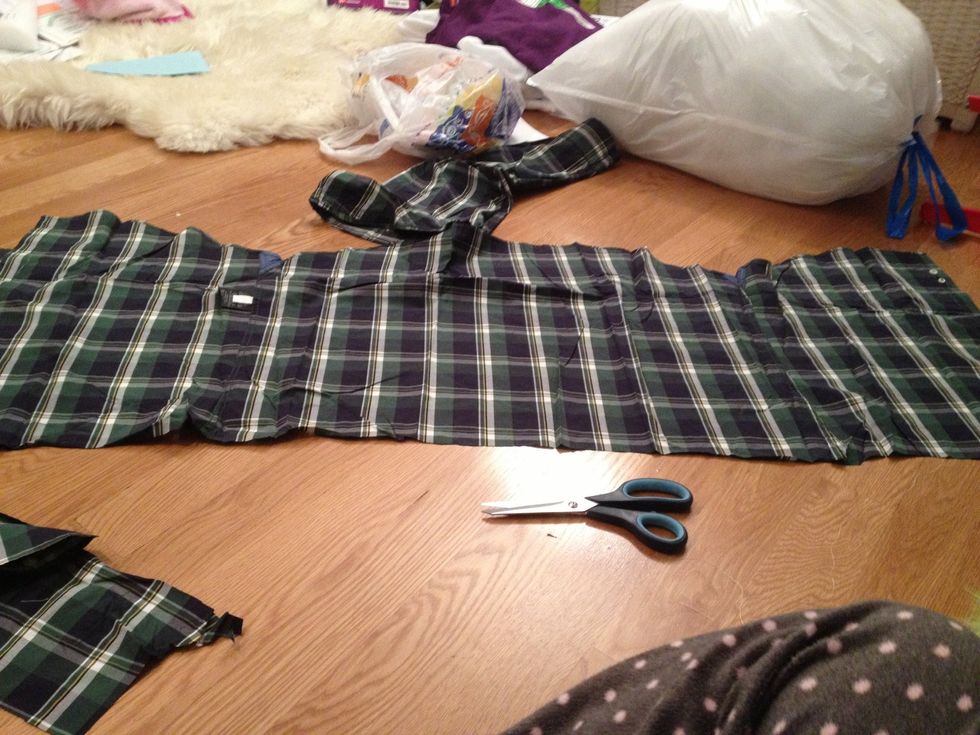 Cut so that the top part of the shirt is straight all the way through.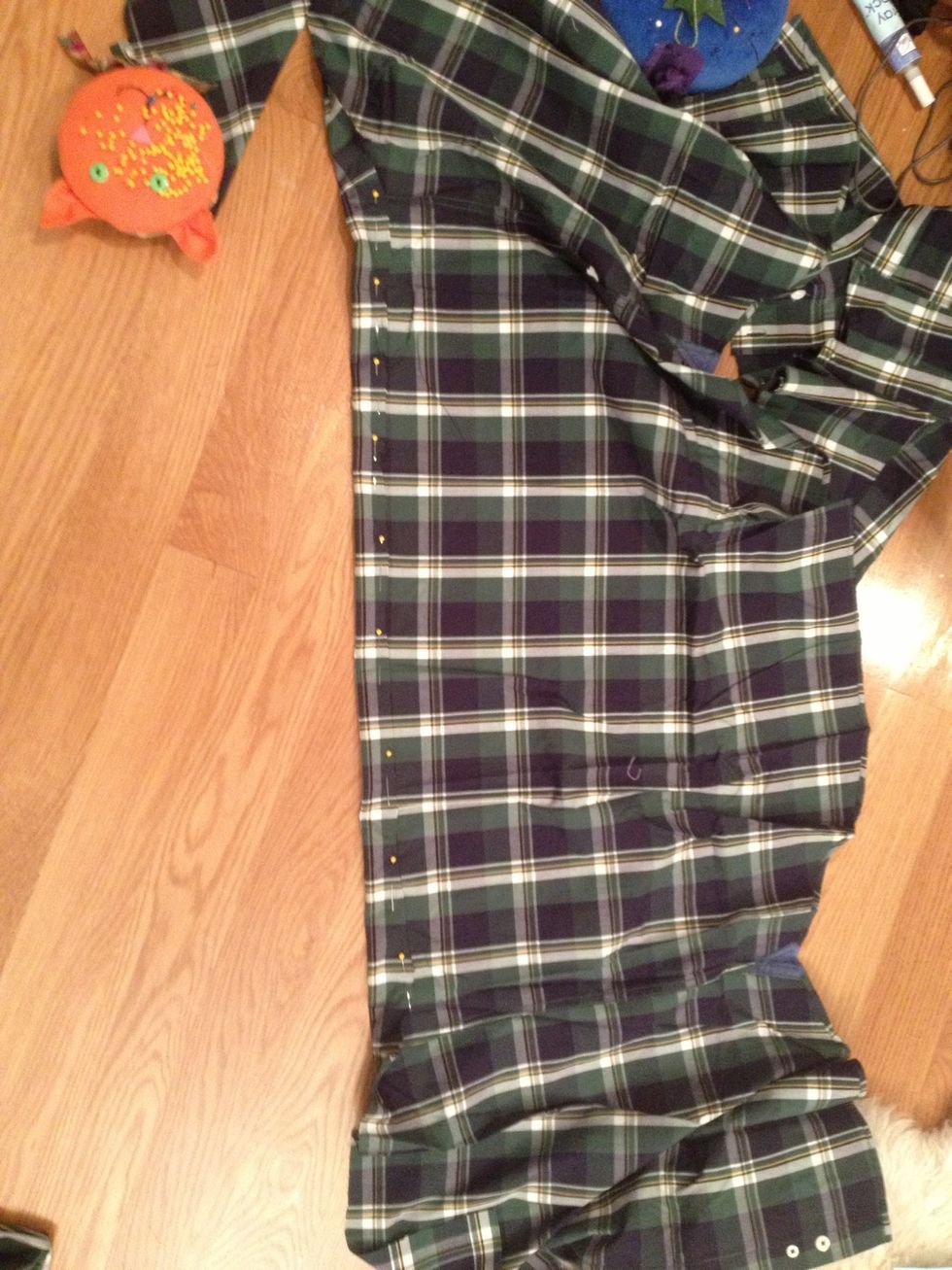 Pin where you want your elastic, and sew.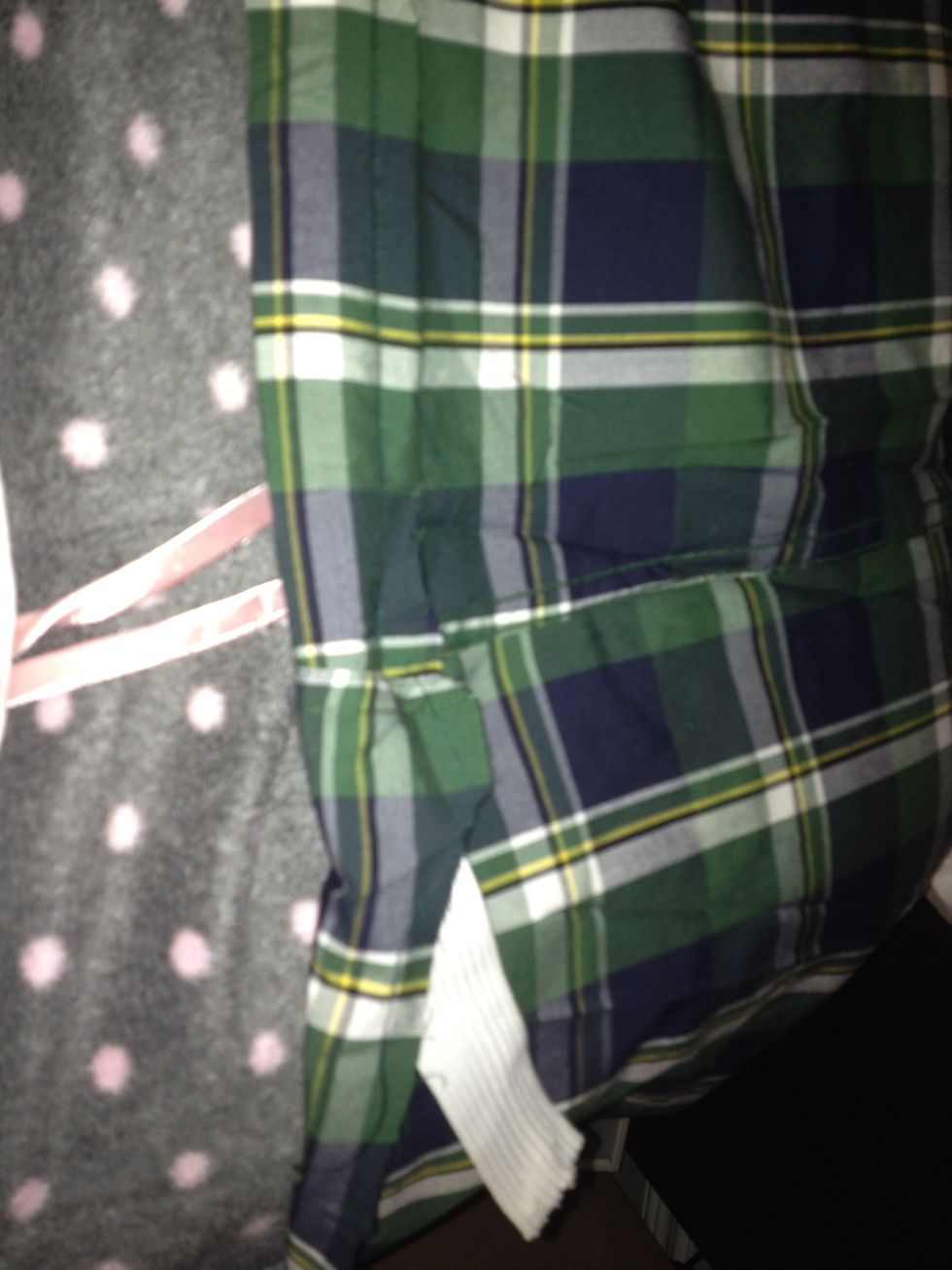 Thread elastic through (please excuse my polka dotted pajamas!).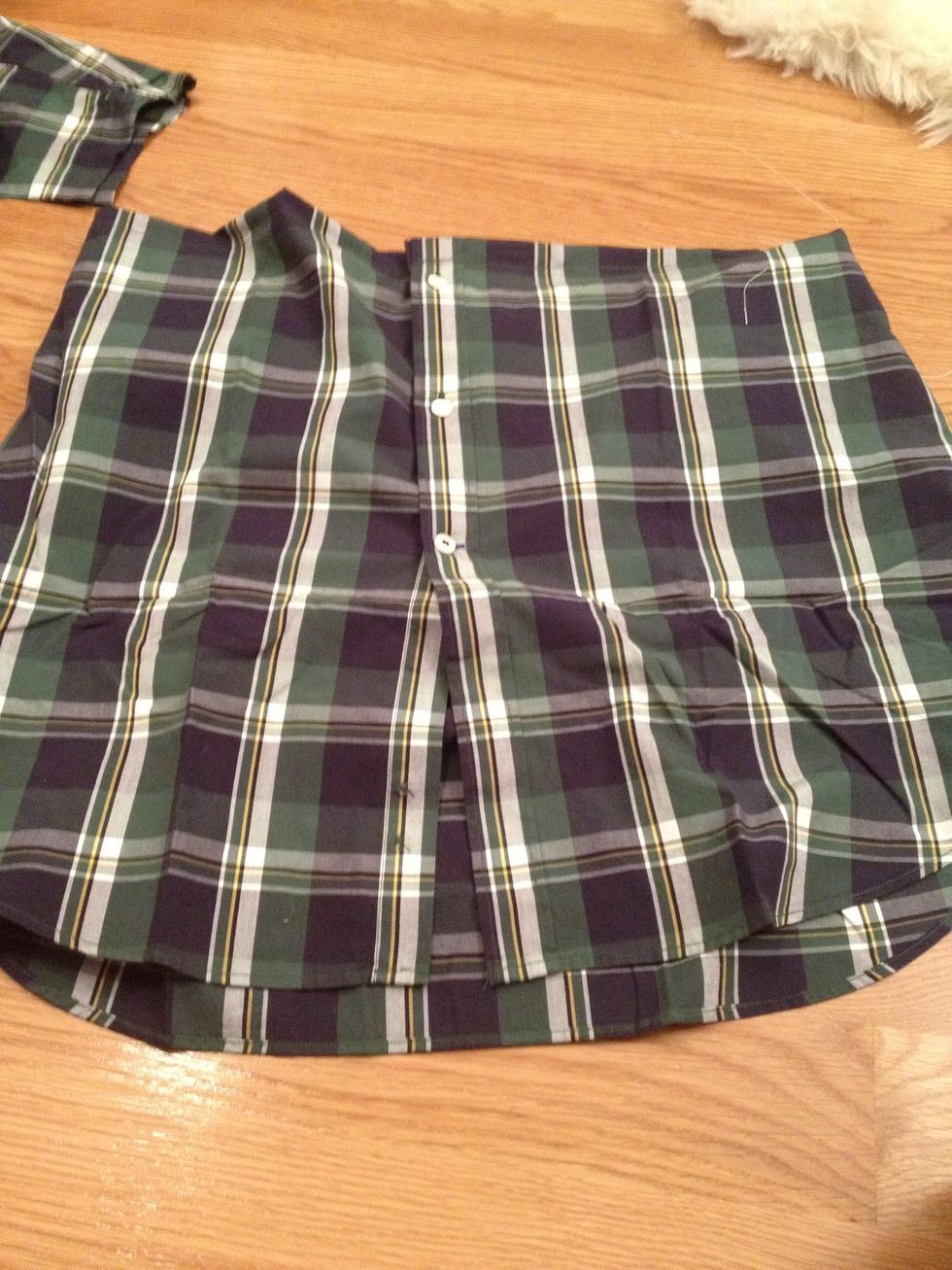 Fold and sew top to get clean edge. Now, get your sleeves ready!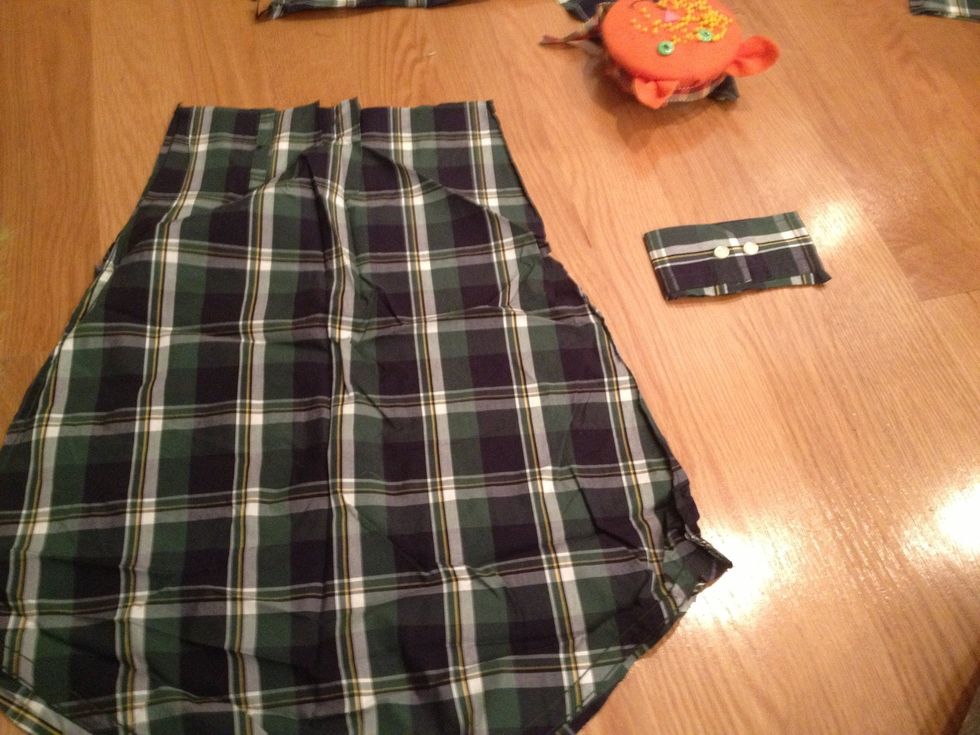 Cut down seam, but snip off cuff, to save for later.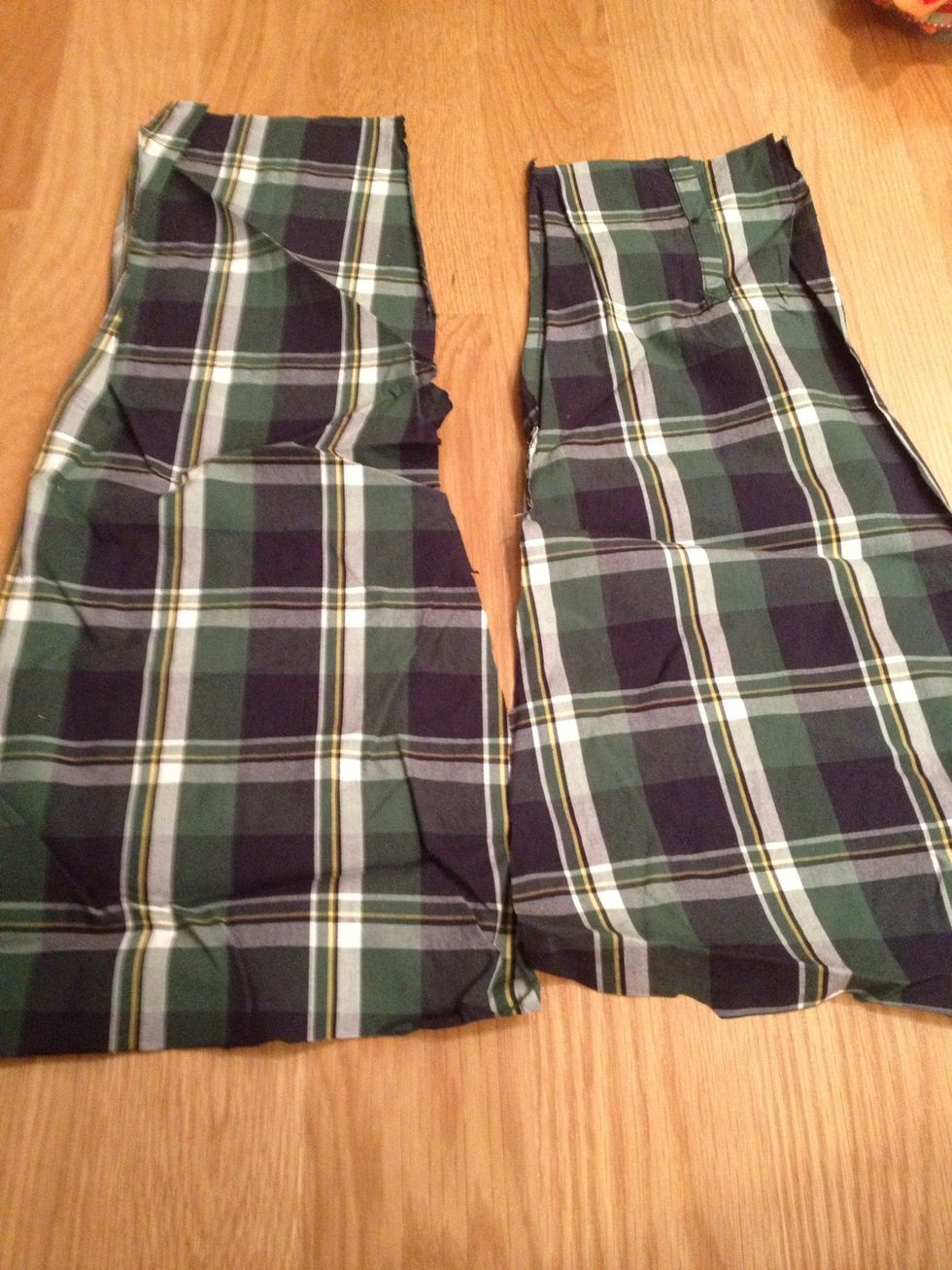 NOTE: this is just one sleeve shown. Cut down the middle of the sleeve, and make the halves rectangular. Do this for both sleeves.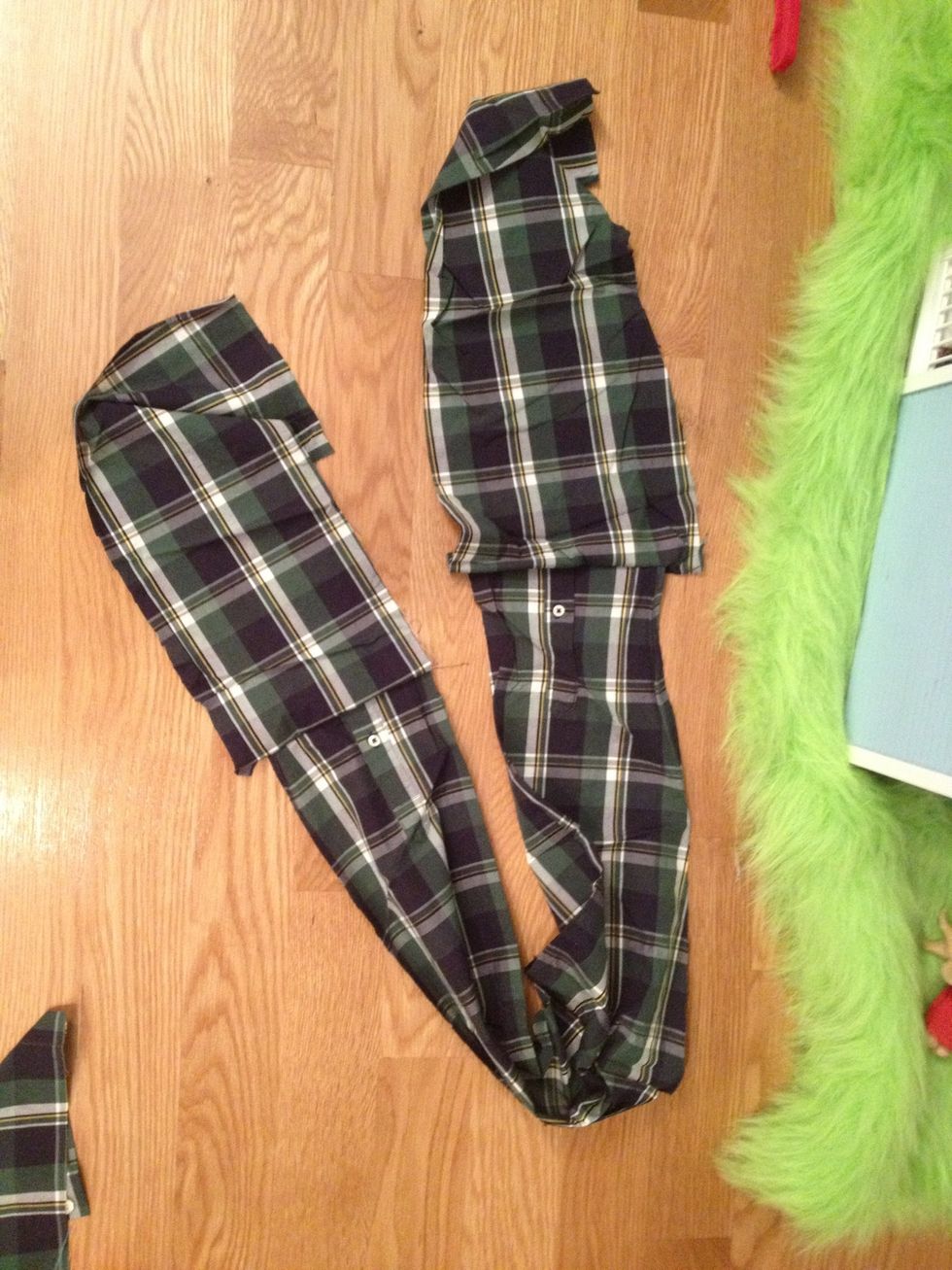 Sew all rectangles together to form one large sash.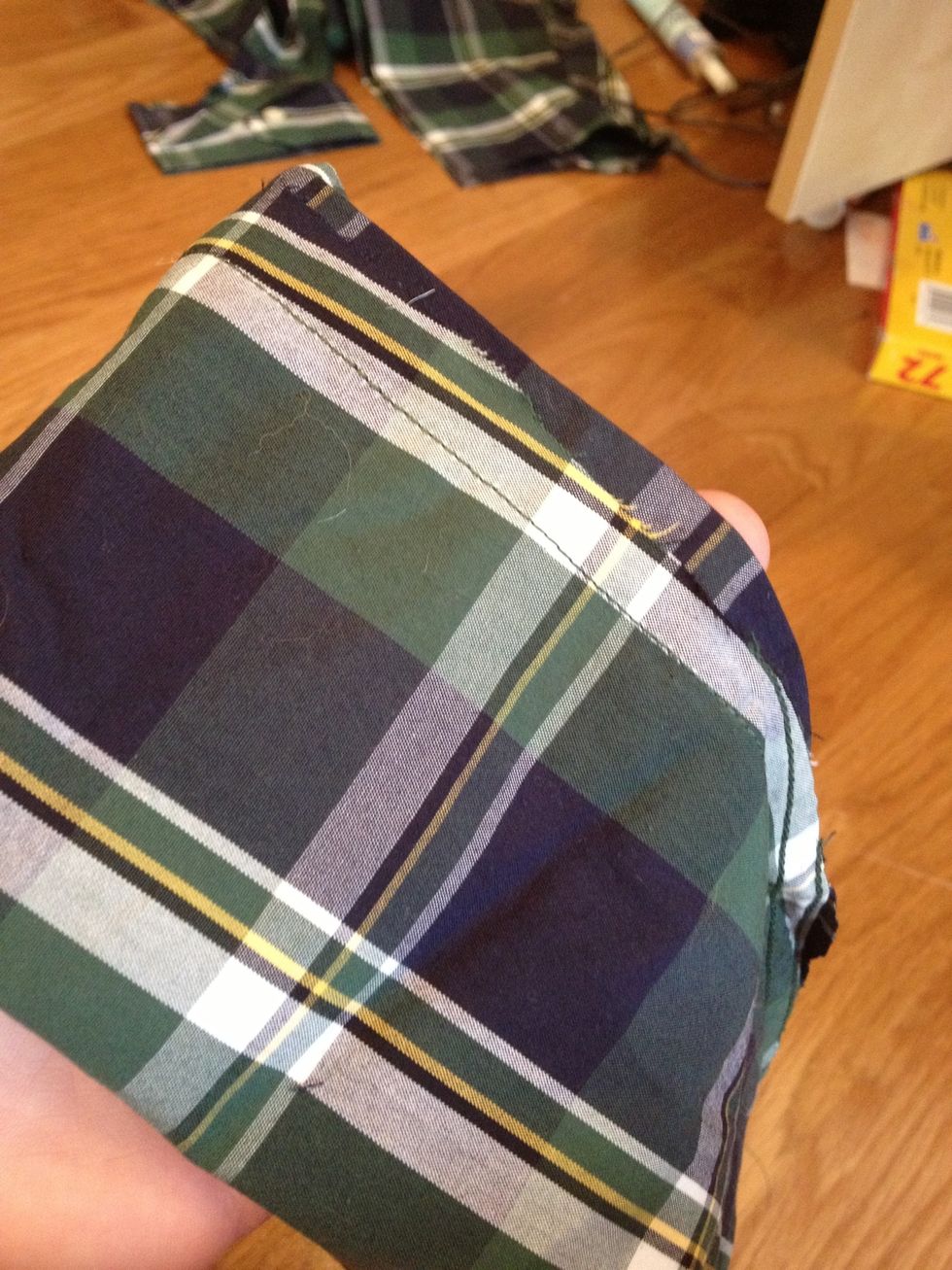 Fold sash over (right sides together) and sew. Leave ends open, and flip inside out.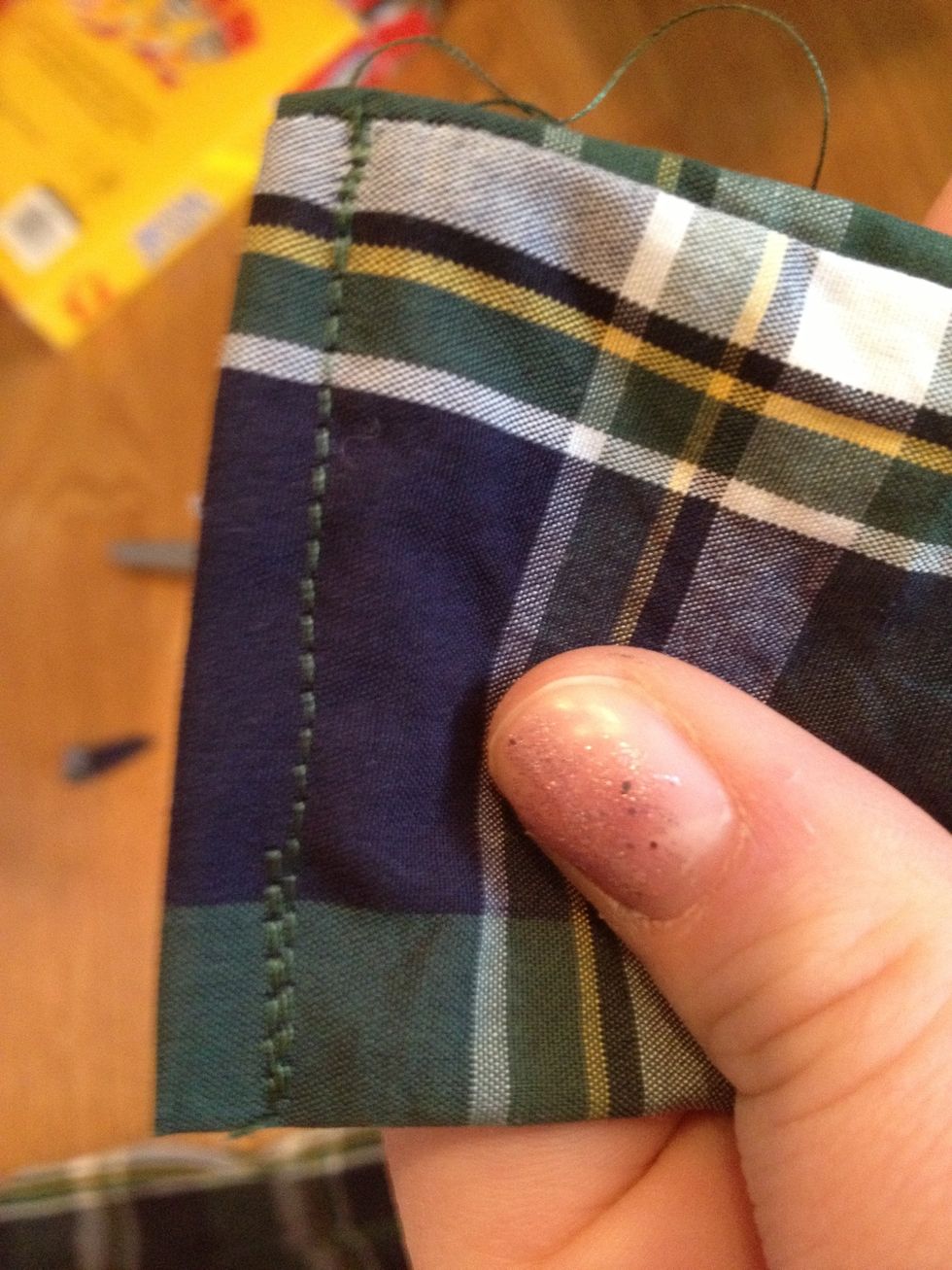 Fold over raw edges to the inside, and stitch. You can iron the sash if you like. Now, put it to the side.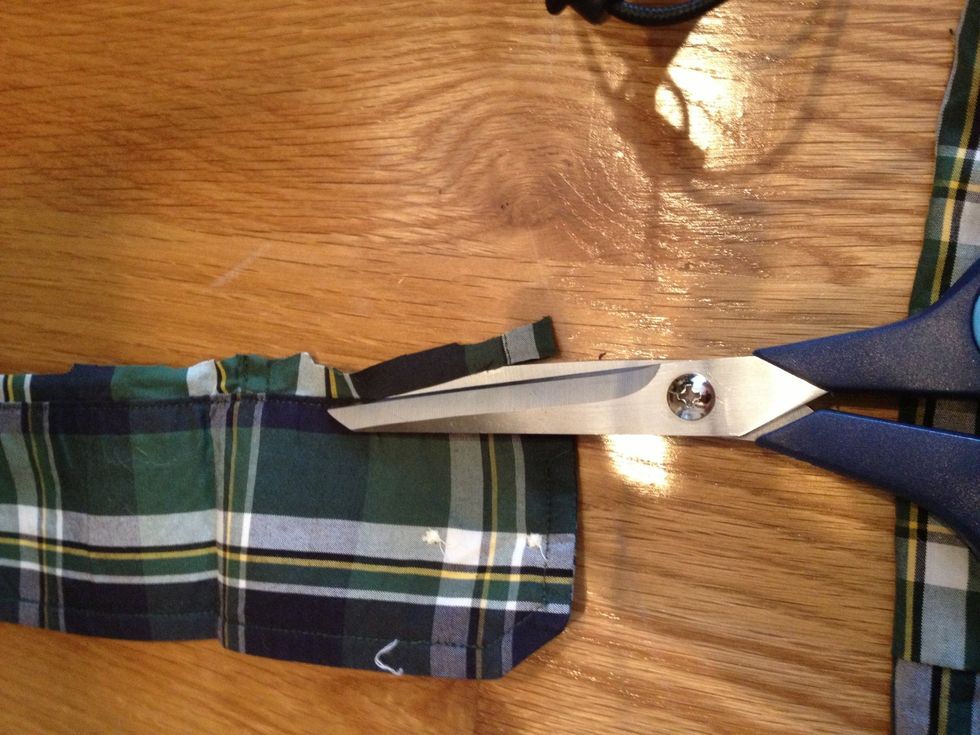 Trim off extra fabric from cuff.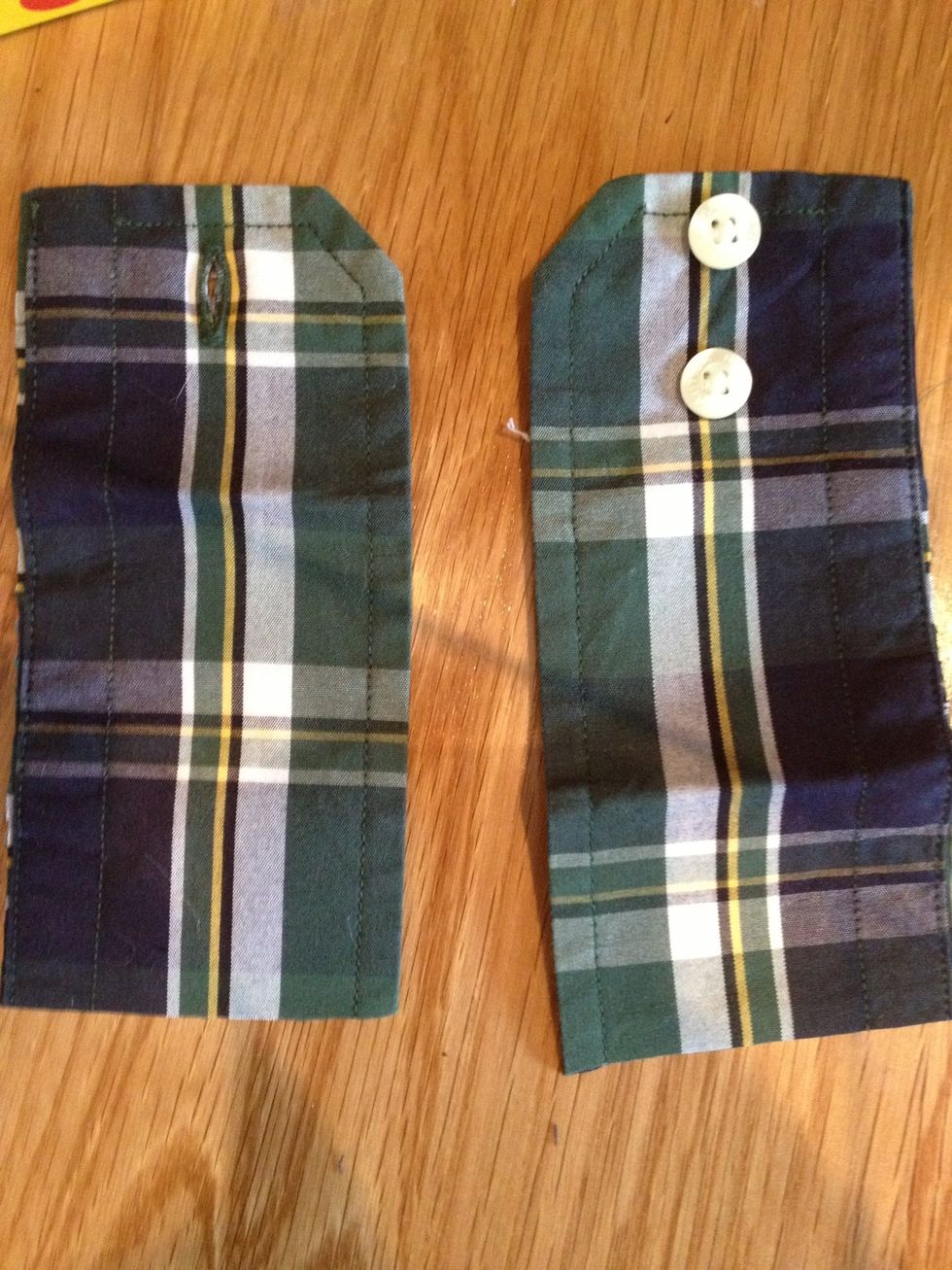 Cut cuff in the middle.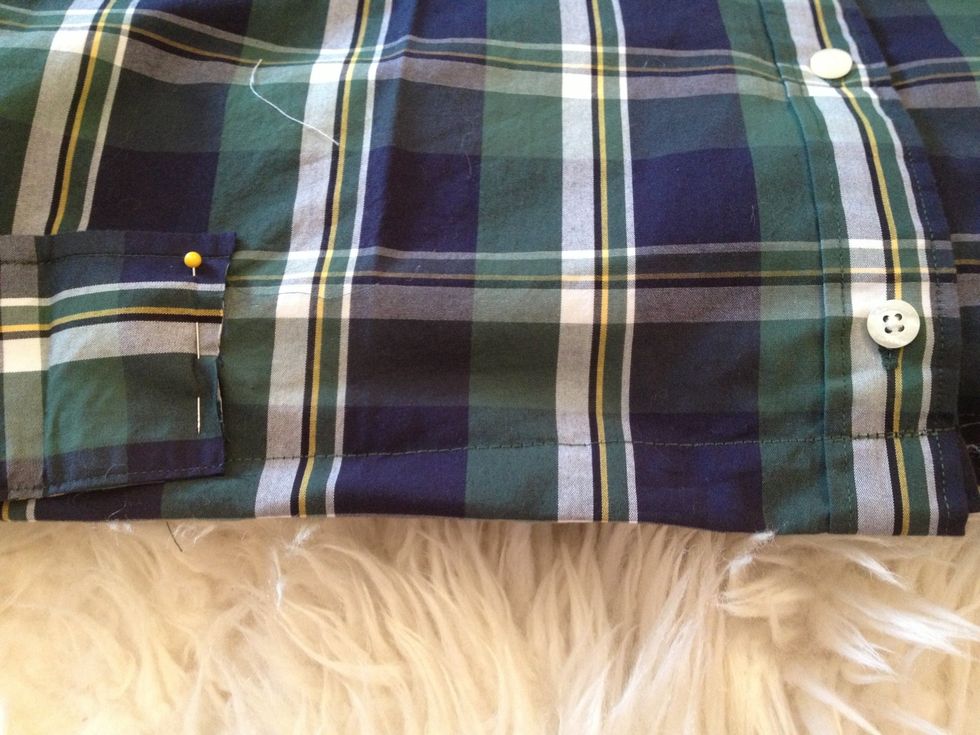 Stitch cuffs to the sides of the top of the skirt. These will be cute, and help keep your skirt together if you only put elastic in the back, like me.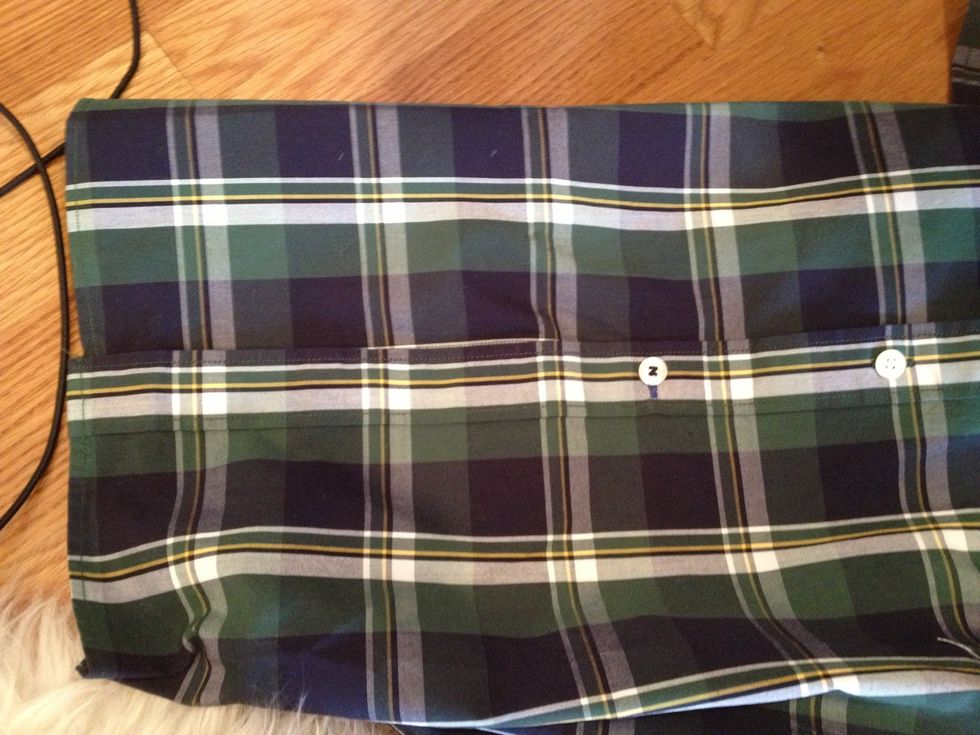 At the end of my shirt, there weren't any buttons, and I wanted there to be a few more. If you are like me, and want more buttons, you can find them on the collar or other places.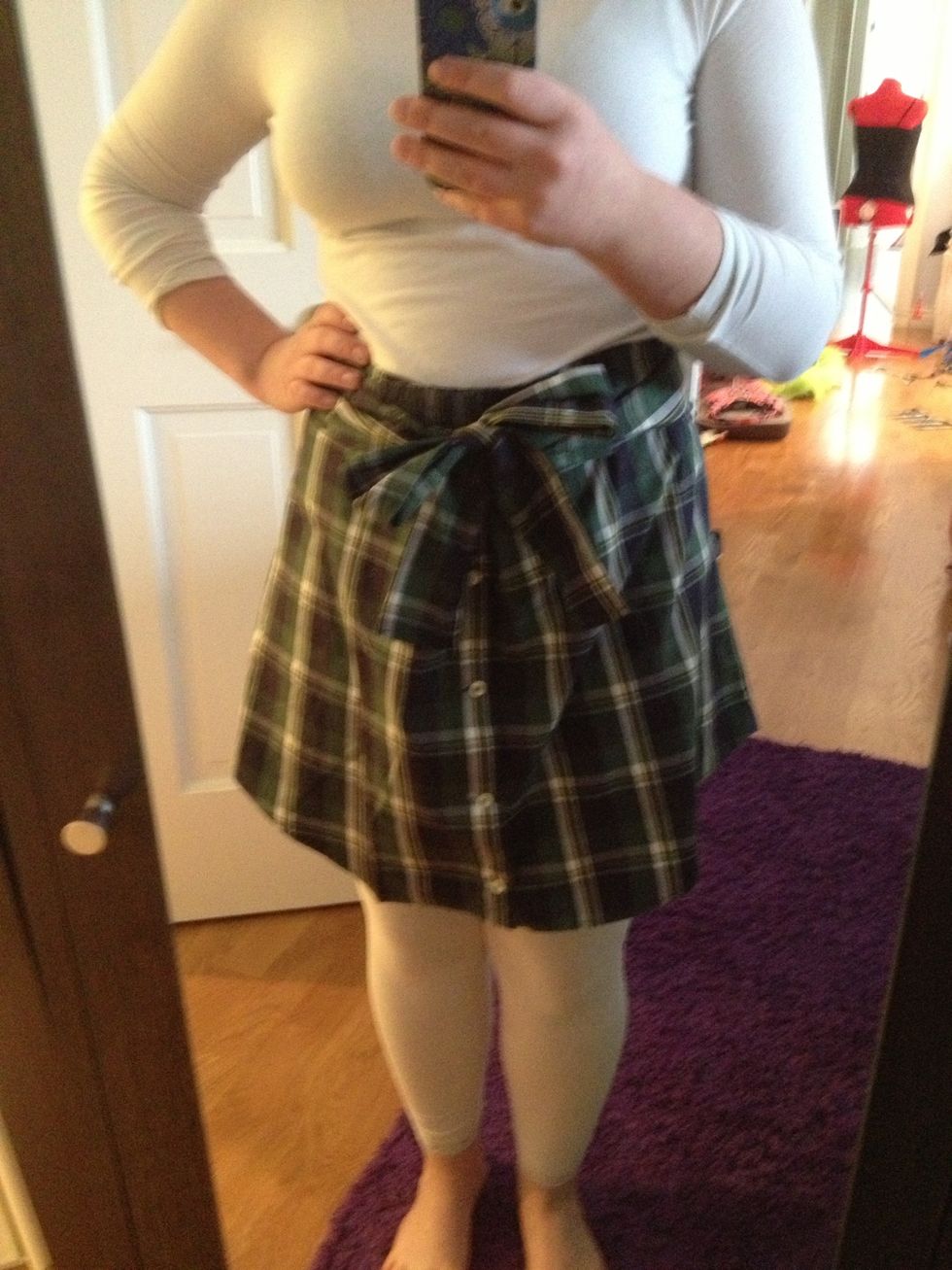 Done!
1 mens shirt (I used XXL)
Basic sewing tools and ability
Elastic